It's hard to believe I am doing another round-up of a year in travel. This year I decided to share my top 5 travel adventures of 2018. It was hard to narrow them down. In 2018 I did 12 trips including 2 overnight stays here in Georgia. These trips were squeezed in between my hospital duties as a physician in Atlanta. As some of you know, I call myself "blogger by day, physician by night". There is definitely a sense of accomplishment knowing I am living out two of my dreams. In addition, when I look back at the last few round-ups from 2017, 2016 etc, I feel blessed. It is truly a blessing to be able to travel around the world, meet different people and experience different cultures. I hope to continue this each and every year that I am given. So, in chronological order, here are my top 5 travel adventures of 2018.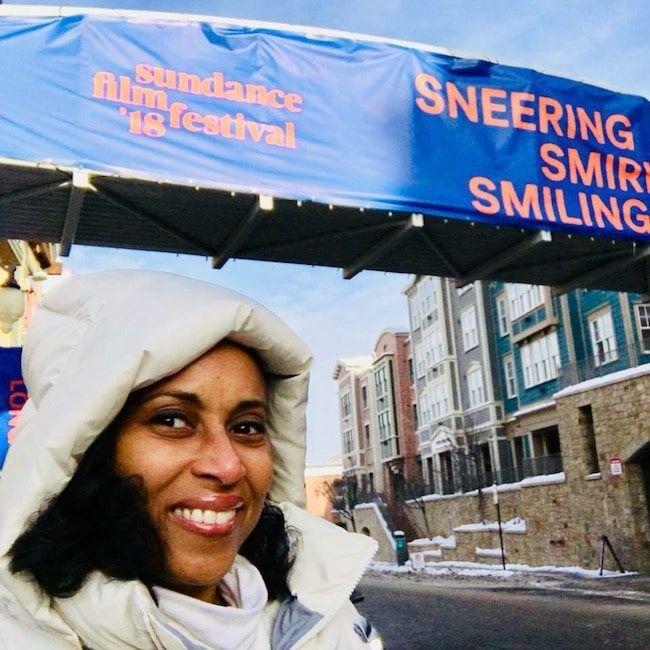 1. The Sundance Film Festival in Park City Utah: The Sundance Film Festival had been on my bucket list for years. I am so glad that I finally booked it. Although I prefer a warm sunny beach over freezing temperatures, I knew it would be worth it. Being in Park City Utah was like being in a storybook. It was picturesque and scenic and the people were very friendly.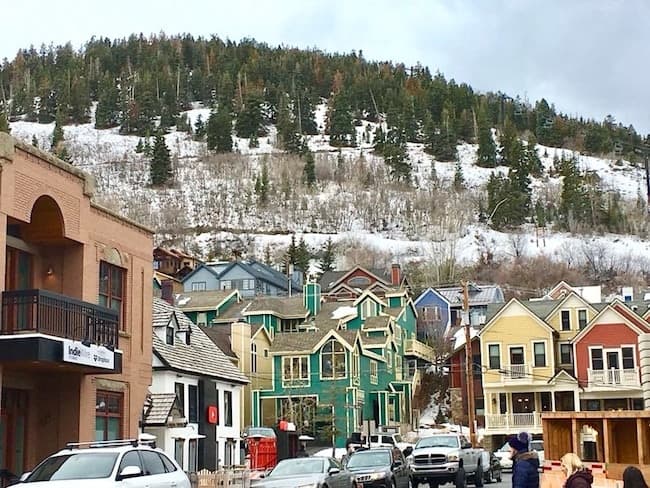 The streets and neighboring towns were packed with people attending the Sundance Film Festival. This film festival is known for featuring independent films and up and coming actors, producers and directors. There are movies and short films and documentaries showing all over Park City and Salt Lake City. Celebrities roam the streets and make appearances at their films. It is a lot to take in. I plan to write a tip sheet for those interested in attending the festival. Based on what I learned I will definitely need to go back and experience more of it. I will say that I thoroughly enjoyed the atmosphere. From the films to the food to the parties, I had a blast. I am sure many of you won't be surprised that this made my list of top 5 travel adventures of 2018.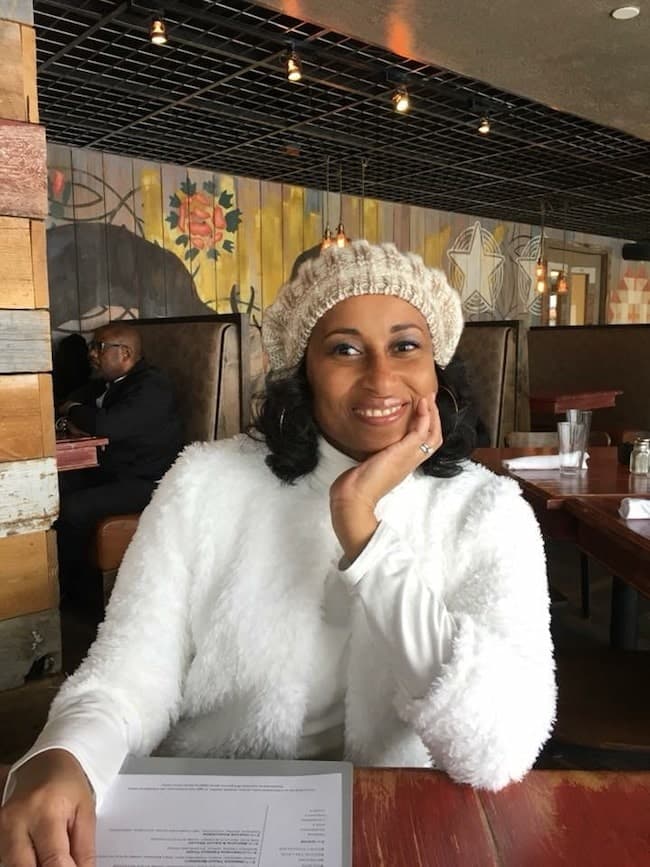 2. My First Disney Cruise:  Are you surprised that this made it as one of my top 5 travel adventures of 2018? If you follow my blog, you know that I love to cruise. I actually went on 2 cruises in 2018. A Disney Cruise and a Caribbean Cruise on Harmony of the Seas (blog post coming up soon). And, in January I am going on the Girls' Getaway cruise on Holland America with O magazine and Oprah Winfrey. Definitely stay tuned for my coverage on that. This year I was invited to attend the Disney Social Media Moms Celebration. We spent 3 days at the Disney World parks. We then set sail on the Disney Dream for a 3 day cruise to the Bahamas. I had heard amazing things about the service and quality of a Disney cruise. It lived up to every accolade.
Disclaimer: I love Disney and have been going to Disney World since I was a child. I believe in the magic 🙂 Our ocean-view cabin was spacious and the ship was beautiful with plenty of adult only areas. We enjoyed the champagne lounge in particular. The biggest treat was seeing the Disney characters pop up all over the ship. And how do I not mention Castaway Cay?! It is Disney's private island in the Bahamas. We spent a day on the beach relaxing, eating BBQ and drinking delicious Pina Coladas. You can read all about my Disney cruise and why it is a perfect vacation for adults here.
3.  Arizona: Horseshoe Bend, Antelope Canyon & the Grand Canyon. My friends will often hear me say that California is my favorite state (well of the 48 contiguous United States because if we are referring to all 50 states Hawaii would be #1. But I digress…) After my 3rdtrip to Arizona it is fair to say that it has become my second favorite state. I have visited Scottsdale, Sedona and traveled through the Phoenix airport area 3 times. The natural scenery in Arizona is simply stunning.
In March my husband and I decided to knock a few places off of our bucket list. I visited the Grand Canyon once before on a day trip from Las Vegas. But this was my husband's first time. Horseshoe Bend and Antelope Canyon were on my bucket list.  These bucket list items were actually inspired by pictures on Instagram. Sometimes you have to plan trips specifically to destinations vs. trying to add them on to another trip. That is what we did over a 4 day Arizona road trip from Phoenix to Flagstaff to Page to the Grand Canyon back to Flagstaff and to Phoenix. You can read all about our amazing Arizona road trip with a 2 day itinerary for seeing the canyons here. Arizona made it to my top 5 travel adventures of 2018 for another reason. You do not have to travel outside of the United States (or your own country) to experience something spectacular.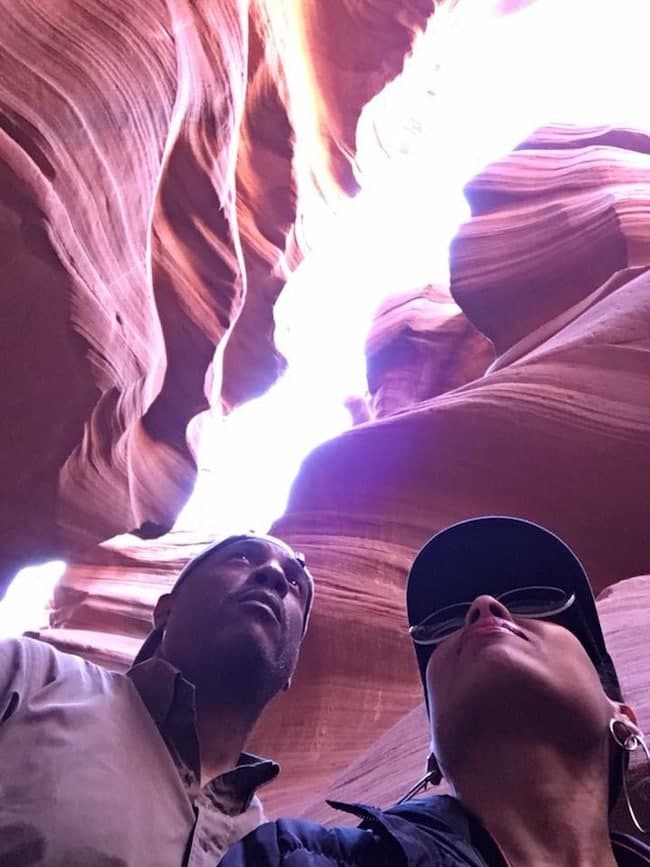 4. Quebec City Canada: I have not spent enough time exploring Canada. I have been to Vancouver, which I loved. I flew through Toronto airport on my way to a wedding in the suburbs but did not get a chance to explore the city. So, when the Women in Travel Summit (WITS) announced their annual conference in Quebec City Canada, I knew I had to make it happen. Quebec City was way more than I expected. First of all, the conference took place in the most photographed hotel in the world-Fairmont Le Chateau Frontenac. I stayed in this hotel for the weekend and felt like a princess in a castle.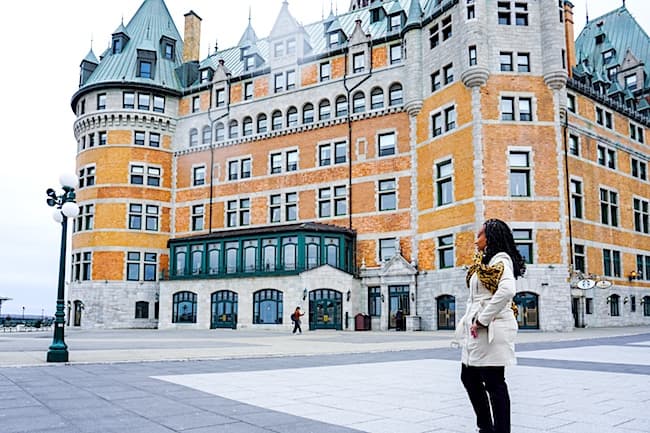 Quebec City is colorful and charming. You feel as if you have been transported back in time to France. Everyone was warm and friendly (which differs a bit from my first impressions of the French :-)) The conference itself was amazing with a diverse group of attendees and lecturers. As part of the conference I took a walking food tour. We sampled tasty Quebec foods such as poutine. Be sure to read my blog posts on 15 fun facts about Quebec City, the walking food tour of Saint-Roch neighborhood and WITS.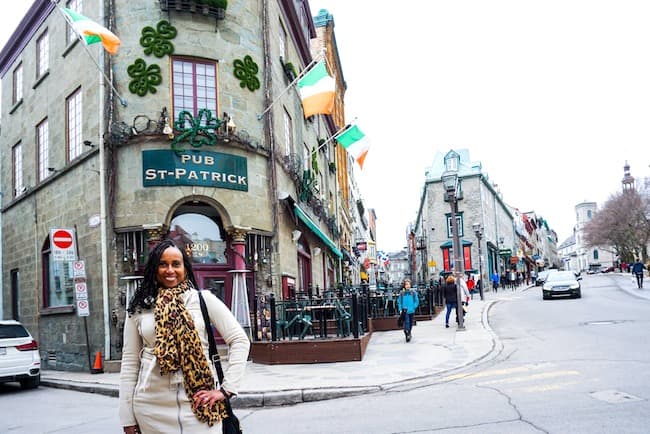 5. Australia and New Zealand: As many of you know I just returned from my first trip "Down Under". This was really a dream come true. My Mother visited Australia years ago and raved about it. She often said she had 3 favorite destinations that she would like to return to-Santorini Greece, Thailand and Australia. I have now been to all 3. My husband and I had a whirlwind trip traveling to Sydney, Melbourne and Auckland New Zealand over 10 days. In 2019 you can expect to see a lot of blog posts on these destinations. I am sure it is no surprise that Australia and New Zealand made it to my top 5 travel adventures of 2018.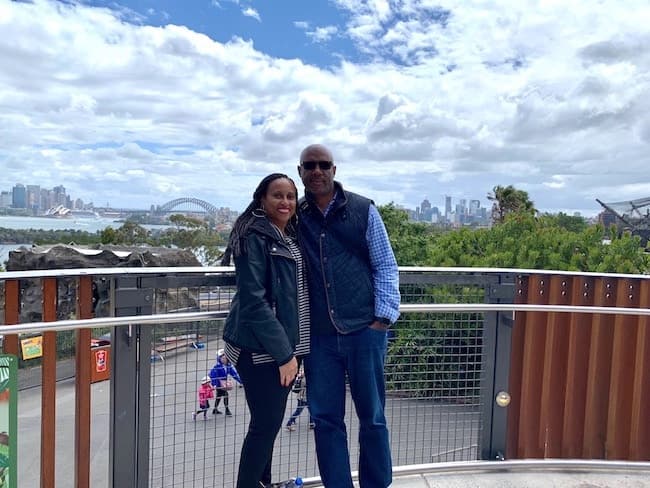 Until then, in regards to Australia: I loved the laid back nature of Aussies "no worries", the Sydney Opera House is spectacular both inside and out, Koala bears are very cute, (Kangaroos not so much), a visit to the Great Ocean road with the 12 Apostles is a must and you will eat yourself silly in Melbourne. In terms of New Zealand, I found the Maori culture fascinating. I loved how the Maori culture and people are incorporated into everyday life in Auckland New Zealand. New Zealand is also very scenic with a several natural wonders including a geothermal valley. Lord of the Rings and The Hobbit fans must make their way to the movie set called Hobbiton. Wine and beach lovers must make their way to Waiheke Island. You can check out highlights of both countries on my Instagram account: Australia, New Zealand.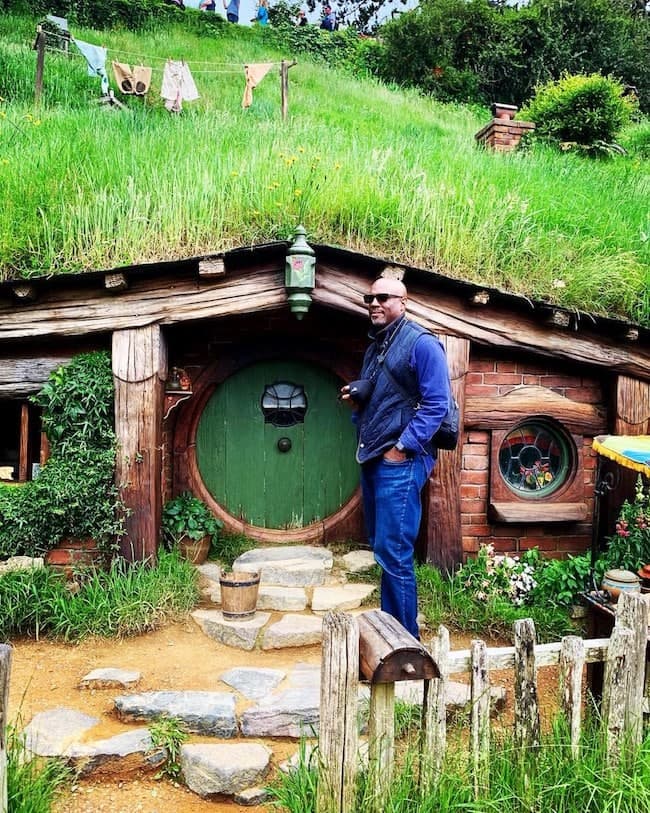 So, what do you think of my top 5 travel adventures of 2018? Have you been to any of these destinations? I would like to take this time to say Thank You. I appreciate all my loyal readers, subscribers and social media followers. Stay tuned for more exciting travels in 2019 AND my new Ebooks! For 2019 travel inspiration, check out this article on Travel & Leisure: The 50 Best Places to Travel in 2019. Where are you heading to next year?
Don't forget to Live. Travel. Share.