I am thrilled to have my friend and colleague Lydia share her story of her recent trip to Peru! Along with her dear friend Amie she undertook the epic adventure of hiking up the Inca Trail to Machu Picchu!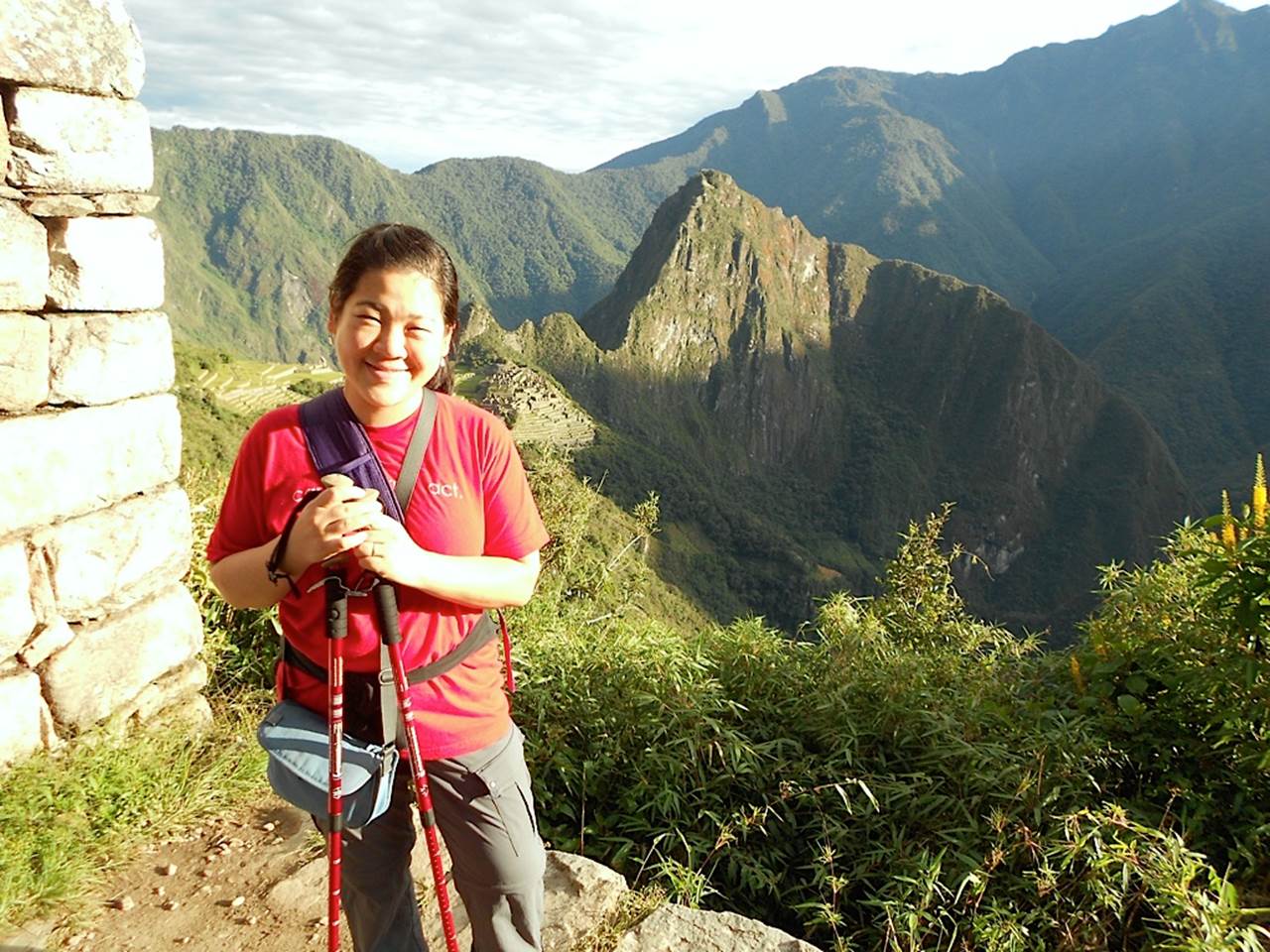 Lydia: Machu Picchu is one of the "New Seven Wonders of the World", and an UNESCO Heritage Site. The Inca Trail is a beautiful 43km (28 mile) stretch of mountain trails connecting ancient Incan ruins on ancient Incan paths which leads straight into Machu Picchu. What's not to love, right? But to be honest, I had not been looking forward to hiking up the Inca Trail to Machu Picchu although it was destined to happen.
Me and Amie: This trip has been at the top of my friend Amie's list ever since we started traveling together 14 years ago. Amie and I were college classmates both initially biology majors. However, we became much closer on the college crew (rowing) team. When Amie graduated with a degree in French, and an appetite to see the world, she joined United Airlines as a French foreign language flight attendant. A year later, I signed up to teach at an International School in Tianjin, China. In 2001, knowing I was about to complete my commitment and move back to the US, Amie came to visit me in China. One year later when Amie was based out of London, I went to visit her and we realized it was the exact time one year later that Amie had visited me. "Wouldn't it be cool", we mused, if we made this a tradition and met somewhere around the world every year! And thus, our tradition of international rendezvous was born.
If you consider New Zealand to be part of the Australian continent, we have been to all the continents together except Antarctica. I have learned through 14 years of international rendezvous that while Amie and I are great travel buddies with a lot of similar interests, we do have some differences. For example, I love food, would quickly invest in experiencing notable restaurants and I am always interested in trying local cuisine. Amie is a vegetarian and would be very happy just eating a lot of avocados, nuts and salads, no matter where she is. I like to be active and be outdoors but not particularly challenged, while Amie is a bit of an adrenalin junkie and likes to push her limits. We have spent many a hike where Amie (despite her arthritic knees and migraine headaches, neither of which I can claim as an excuse for my slowness or grumpiness) is happily climbing ahead of me on a trail. At times you may find her perched on a little overlook, waiting for me to catch up while and I am huffing and puffing behind her. So as you can see,  I was not super-excited to go on a 4 day 3 night, 28 mile, high-altitude (from 8817 ft  to 13818 ft) hike with my super-fit, tackle-any-challenge-with-joy, friend Amie. I was afraid I would just run out of steam, fall too far behind, and have to be air-lifted out on a really expensive helicopter! But Amie has always wanted to go to Machu Picchu, she did all the research to find the most reasonable trekking outfitter, picked the perfect time of the year (full moon) and having been married within the last year I figured we could not count on these trips happening much longer. So, here is our story!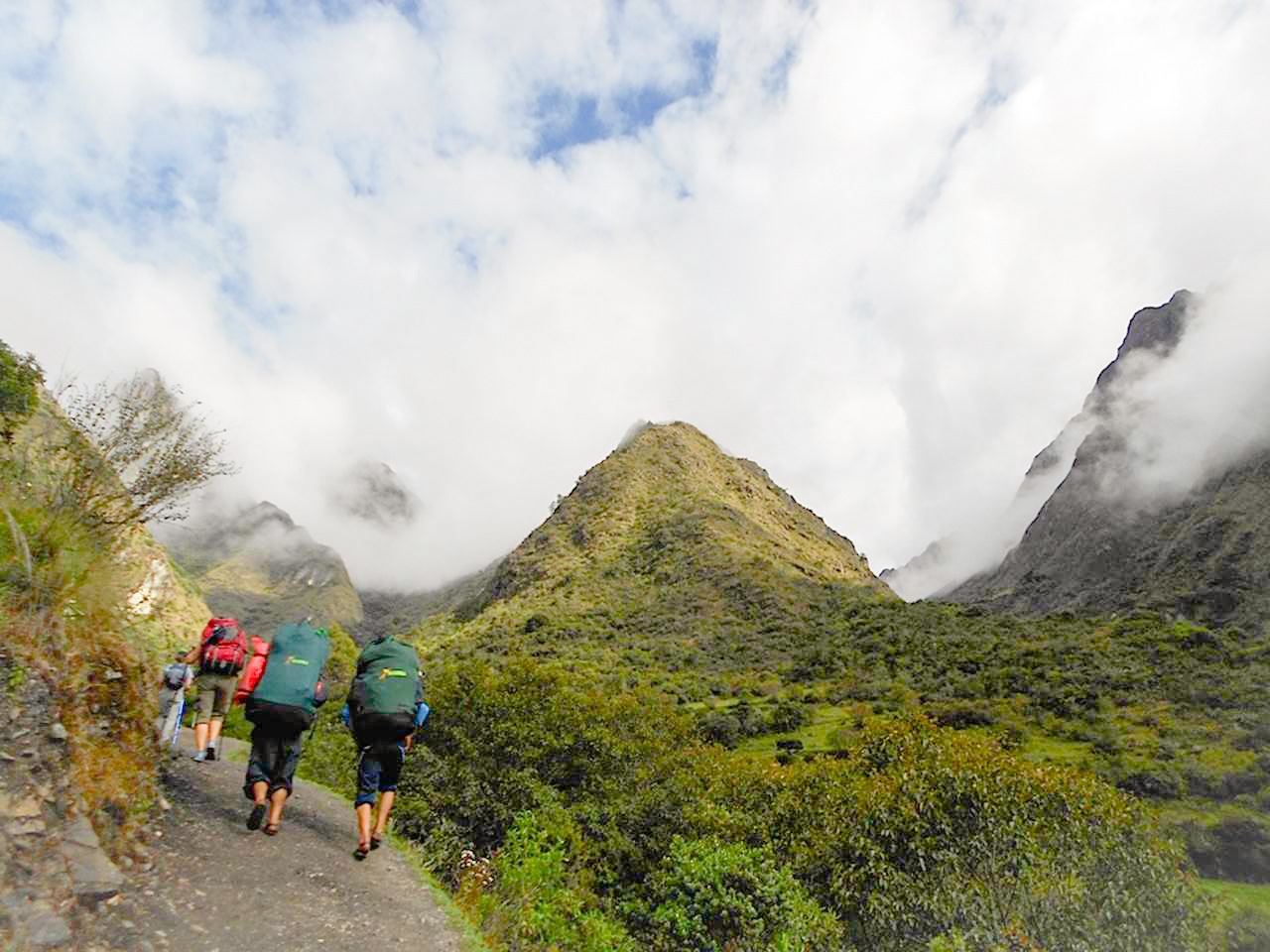 Day 1: Dozens of excited (and nervous, in my case) hikers are bused to the starting point in Piskachuco where porters and guides await. There is a flurry of activity while gear and packs are assembled as heaping towers onto the backs of the tiny but wiry male guides who line up in color-coded groups then head out onto the trail. The hikers then take turns posing in front of the "El Camino Inca" sign before crossing a suspension bridge to join the trail. With trepidation, I joined the rest of my group. The first steps may have been the hardest for me, because with each step forward, it was clearer that there was no turning back, no alternative other than to keep going forward and get to the end. Besides Amie, there were 4 other women in our group. Two were young ladies in their 20s who had met each other in a running club – one had just completed a 50 mile trail running race and the other ran serial marathons to improve her time. Clearly, I wasn't even going to try to keep up with those ladies. The other two were sisters from Canada, ages 57 and 62. Surely, I thought, as a somewhat-spry 40 year old without any major illnesses, I should be able to keep ahead of them. However, I quickly found myself losing my ability to talk, listen, think, chew, swallow, or have a sense of humor. These are skills which the Canadian sisters only seemed to strengthen along the trail as they shared snacks, pointed out flora and fauna, asked our guide Artur questions about Peruvian history and laughed all along the way. Early on, I waved Amie ahead, "just go".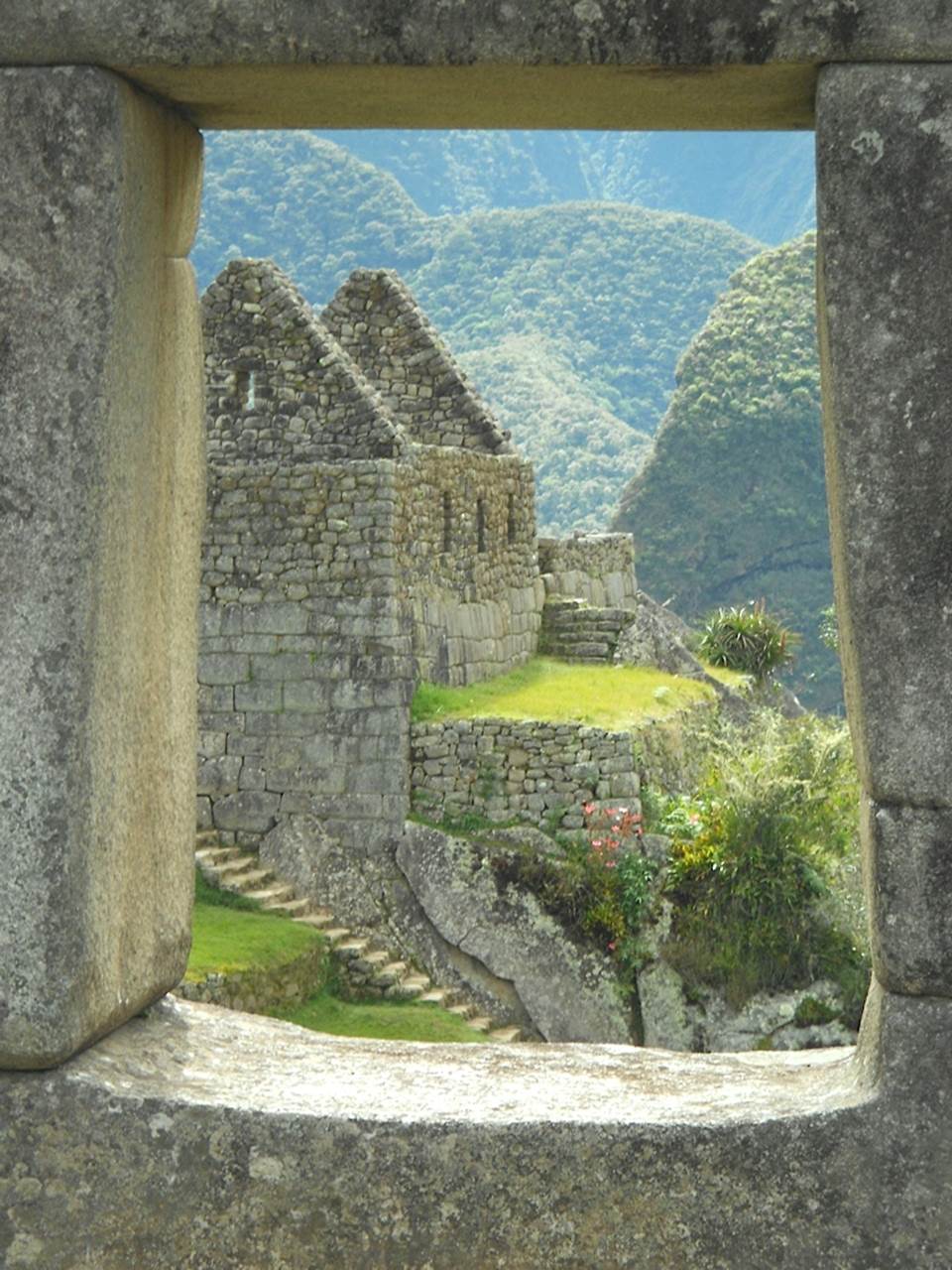 The trail was described by Artur as: "Day 1 – up and down, but mostly up. Day 2 – up, up, up, to Dead Woman's Pass then down, down, down to camp. Day 3 – up and down but mostly up. Day 4 – up and down, then up very steep stairs to the Sun Gate where we see Machu Picchu and walk down in." For me, there was a lot of trying to keep up and trying to stay ahead. For lunches we would arrive to our porters clapping and congratulating us, a big tent with the table set, basins of warm water with soap, and delicious warm meals (quinoa soup, chicken & fish, fries and pizza, cake, etc)  Spoiled! In the evenings, we'd arrive to camp with much of the same with the addition of sleeping bags. Squat toilets maintained by the park service were available to us at campsites. Showers? Ha! No. We would be awoken about 4:30 in the mornings with good morning greetings, taps on our tent, and when we unzipped, there would be a sweet porter holding warm mugs of coca tea (purported to decrease the effects of elevation sickness), and another with basins of warm water so we could wash our faces.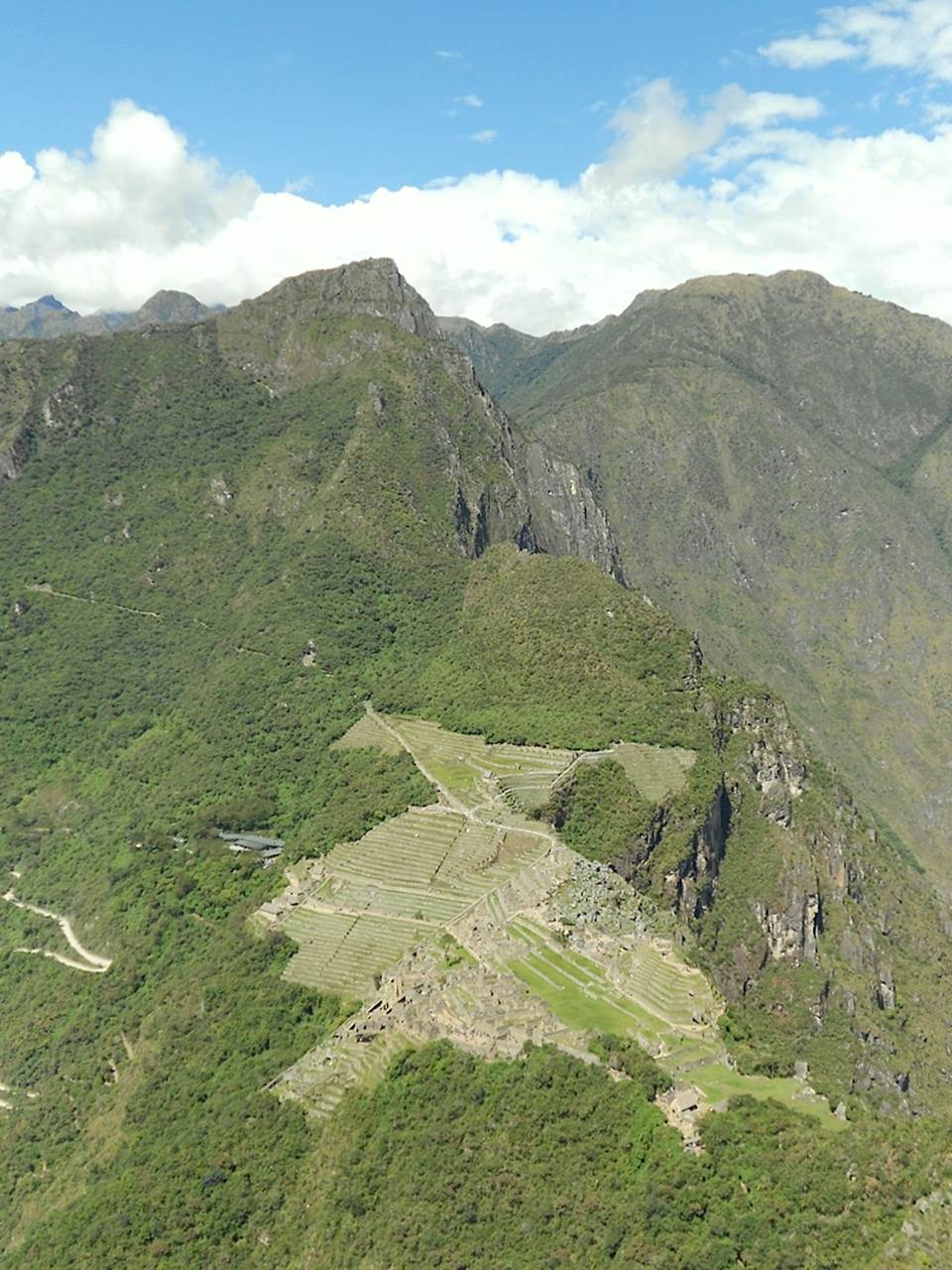 Day 2: Hiking the trail I found myself vacillating between the beauty of my surroundings, my need for oxygen and the pounding of my heart coming through my chest.  I sang songs in my head to keep my feet moving while watching the dust of the people ahead of me and listening for the voices of the Canadian sisters behind me. Midway through Day 2, I finally came to a point of being ok with myself, my speed, my fitness, walking by myself and was able to stop thinking about everyone around me and instead looked up and around, taking in the mountains, the sky, the quiet, the water, the foliage, the birds.. I was grateful to be in this remarkable place where cars cannot go, and where people have been walking for hundreds of years. I finally reached the top of "Dead Woman's Pass" (so named for the reclining profile of a woman created by the silhouette of the valley rather than any particular event) on Day 2 with elation and relief and celebrated with the other girls.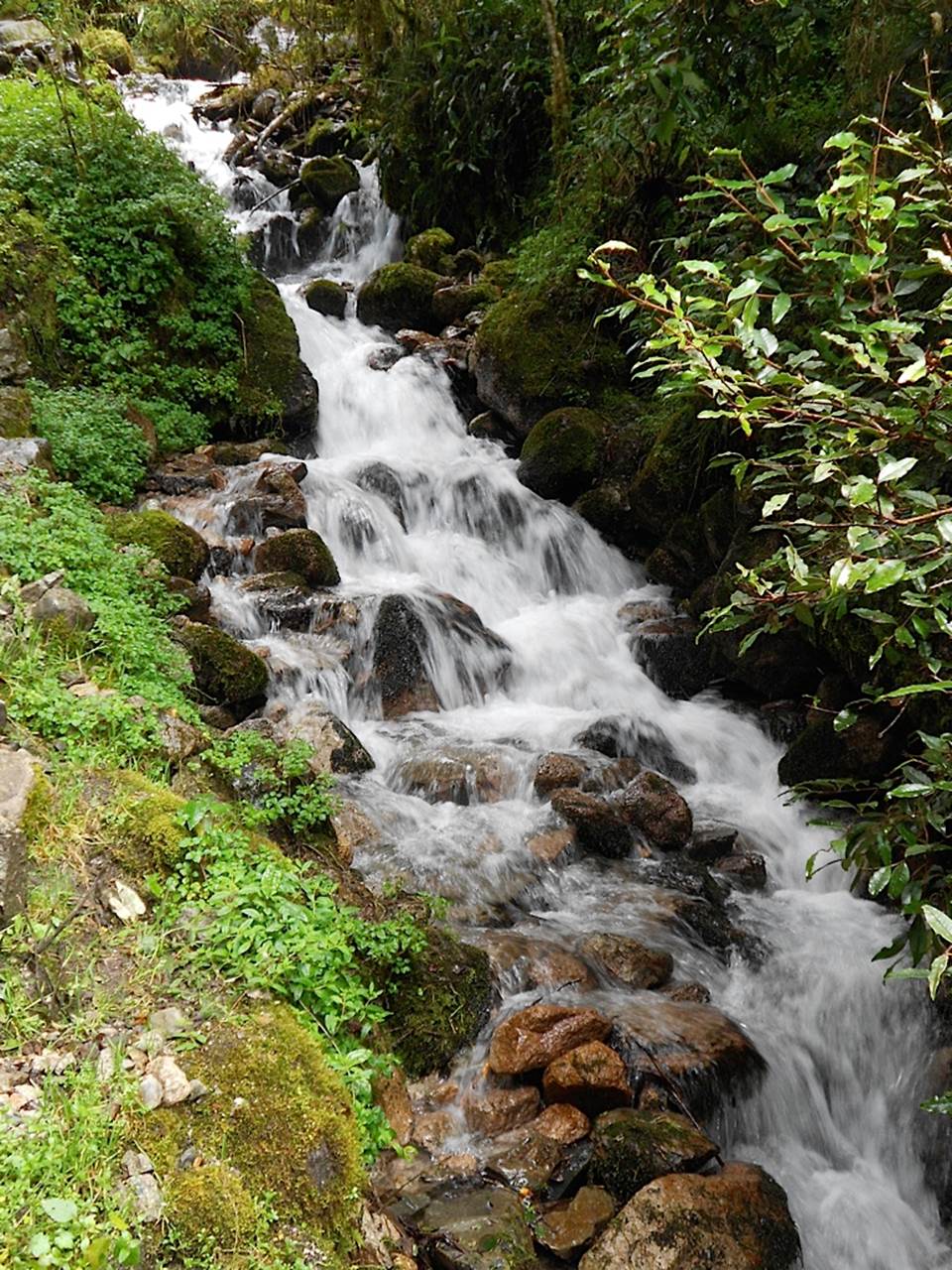 Day 3 and 4: I pushed on through the described "up and down but mostly up" of Day 3 and arrived at the Sun Gate on Day 4. There was a hushed excitement among the other 200 hikers who had shared the road with all of us watching as the sunlight crept towards Machu Picchu below. I found there to be something quite wonderful about arriving after a long journey that your two feet have carried you on, to a hidden-away hallowed place like Machu Picchu. There is a sense of shared experience, gratitude, and wonder to be walking into this ancient sacred town. I imagined what it was like for the people who used to live there, to be surrounded by these mountains, this clear air, seemingly far away from the rest of the world. It was mind-blowing to contemplate how this civilization made a place for itself from a mountain top that looked just like those surrounding it, all made of rock and covered with thick forests. Best of all, I had no regrets. Thank God for my friend Amie whose adventurous spirit and determination made this trip happen. It wasn't the easy way to see Machu Picchu and it wasn't the clean way – but it was an excellent and breathtaking way. Rest and shower had never felt so well-deserved.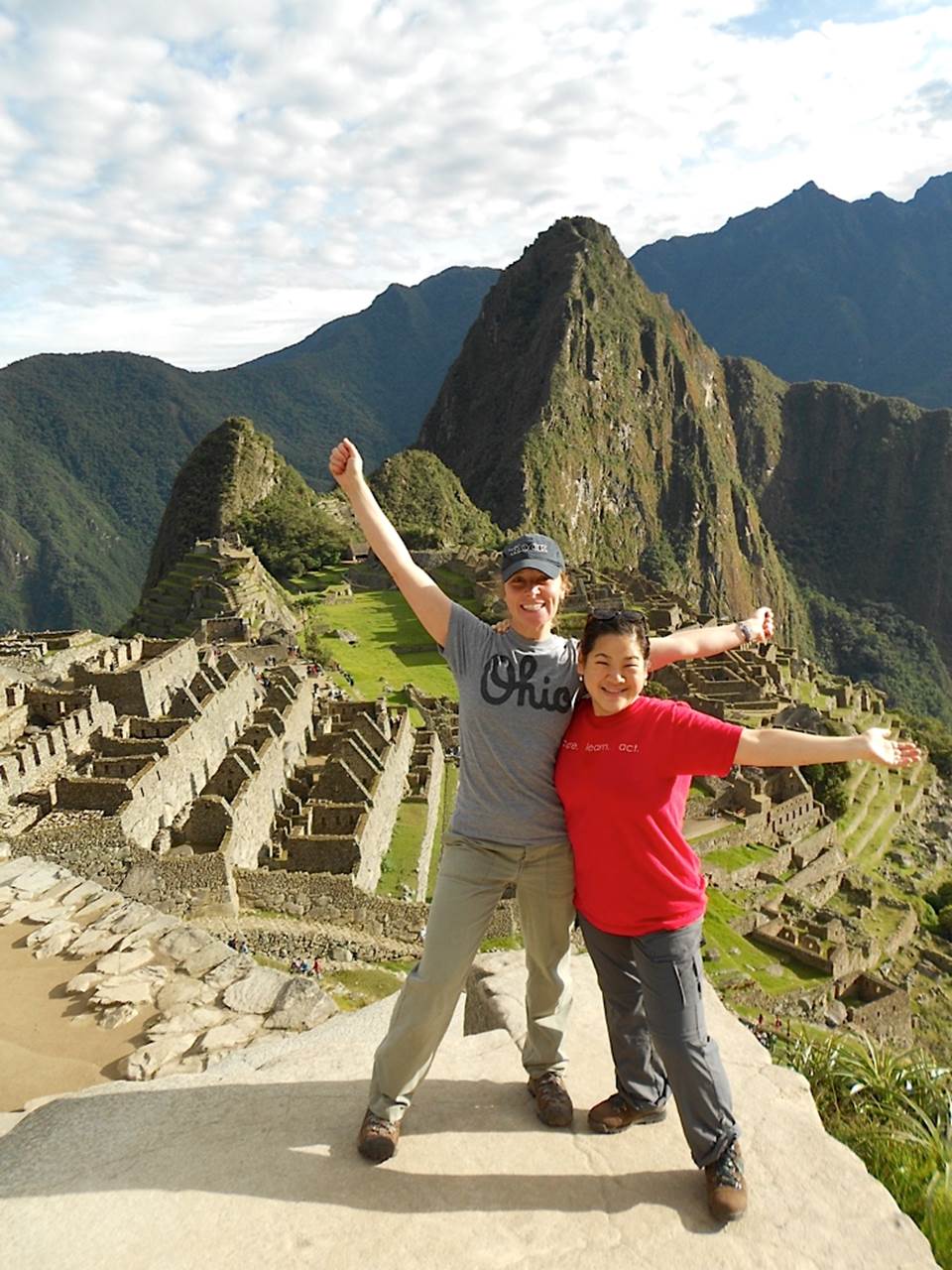 Planning: If you are considering an Inca Trail/Machu Picchu visit, planning ahead is a must!  Remember that reservations well in advance with an outfitter are necessary to ensure you have a reservation for one of the highly-limited permits. If the Inca Trail is full for your intended travel dates, consider taking the Salkantay Trail which has the same destination (Machu Picchu) and is reportedly even more beautiful and difficult/longer than the Inca Trail but with fewer historical sites along the way. All outfitters recommend trekkers take a few days to acclimatize before these treks and most do this in Cusco, which is a charming city with a colonial feel. There are dozens of trekking outfitters. I observed there to be limited variation between them, but opt for one with experience and good reviews. If the Inca Trail trek is not for you, you can still join the many visitors who come to Machu Picchu daily by taking a train into the town of Aguas Calientes and then bus up to the site itself. So often when traveling many voyagers just skim the surface of what a place and people have to offer. If you are looking for an adventure, for time to absorb a place and culture, and to challenge yourself personally – hiking up the Inca Trail to Machu Picchu offers all this and more.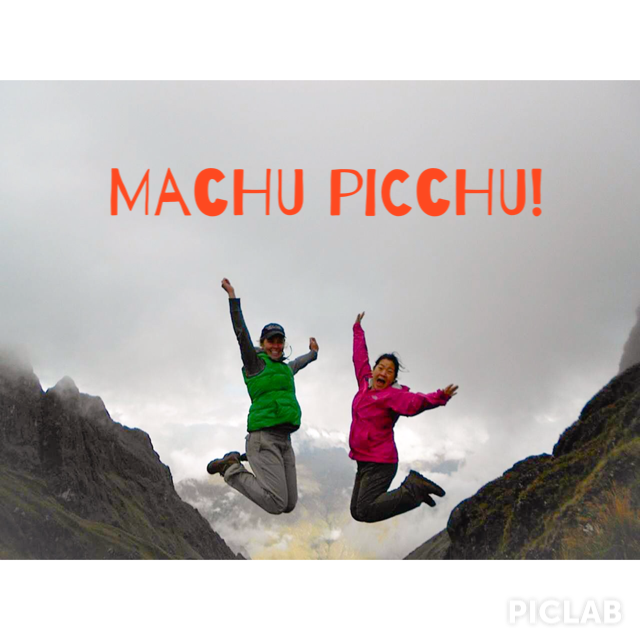 Thank you Lydia for sharing your story! Have you been to Machu Picchu? If so did you hike up the Inca Trail? Share your thoughts with us! it is truly beautiful and an amazing historic site. I hope to make it there one day soon!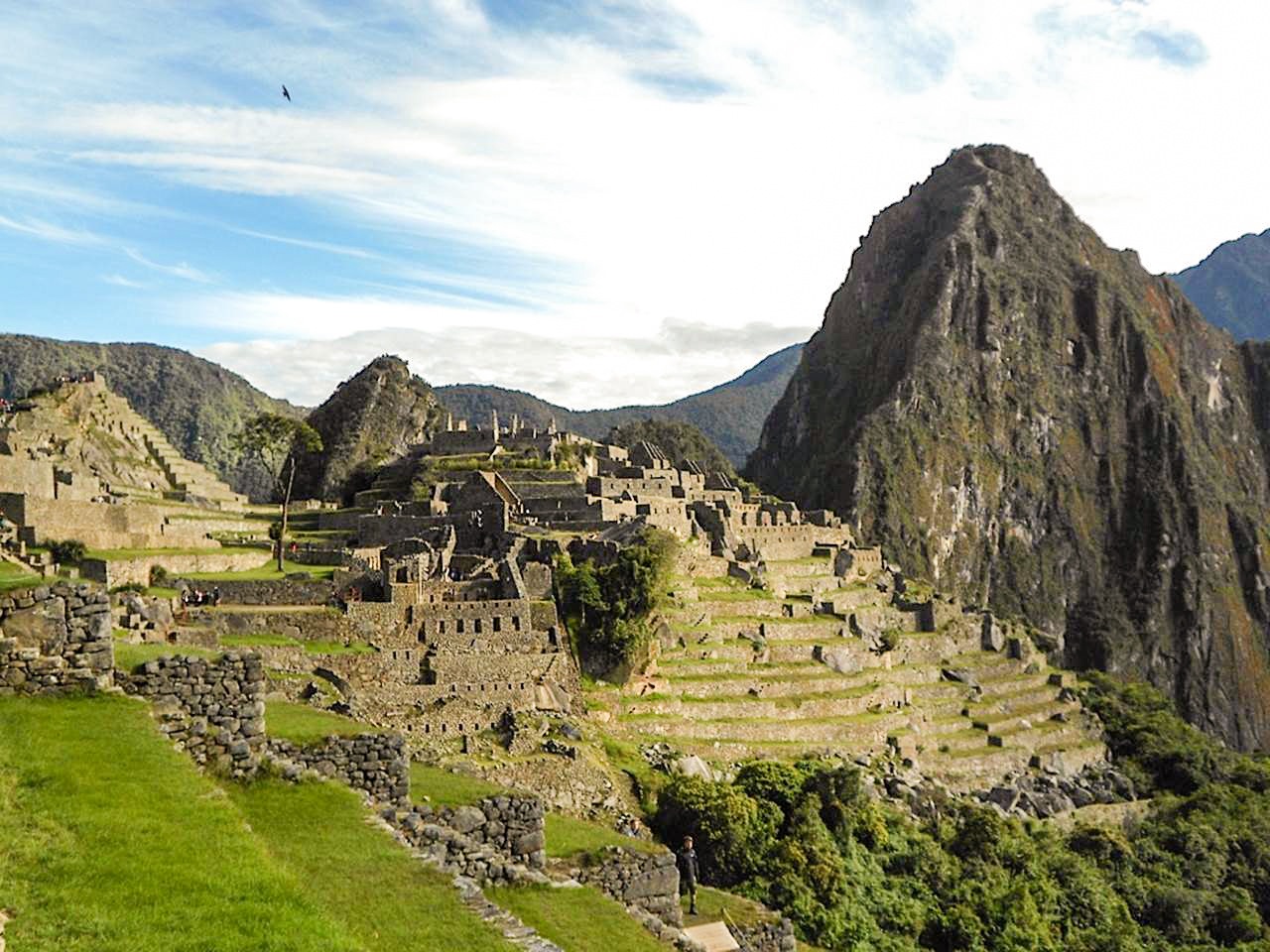 N.S.W.