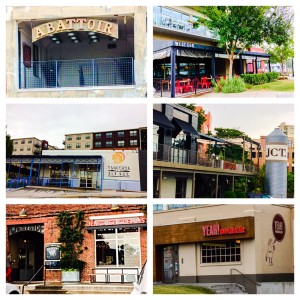 West Midtown Atlanta is my kind of town. It's actually my neighborhood and I love it. When I came to look for a place to live in Atlanta 2 years ago, my realtor drove me around many neighborhoods including Brookhaven close to my workplace, Buckhead, Midtown and Atlantic Station. Once I saw Atlantic Station and the surrounding areas I knew this was the place for me. Where some people are drawn to obvious glitz and glamour, I prefer places with what I often call "character". For foodies especially, West Midtown offers up decadent meals and comfort foods in a wide range of urban settings. Many of my local friends and those visiting Atlanta often ask me for dining recommendations. Therefore, I decided to write a guide on one of the best and one my favorite dining areas in the city!
For Part 1 we will be covering Westside Provisions District. I visit this shopping area, located on Howell Mill Road, more than any other in West Midtown!
During the summer it was for Jeni's Splendid Ice Cream. Voted one of the best places for ice cream in the country, Jeni's chose West Midtown to make its debut in Atlanta. Known for its unique flavors such as goat cheese and cherries, brown butter brittle and spicy Bangkok peanut as well as many sorbets, Jeni's prides itself on using "grass-grazed milk" from a family of small Ohio farms. When you pull into the shopping center and see a long line at the entrance, don't be alarmed. It moves fast and it is well worth the wait!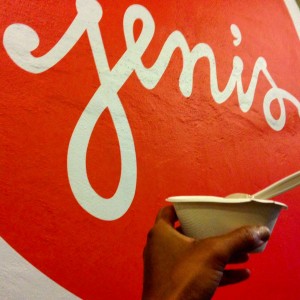 My second favorite stop is Taqueria del Sol! This James Beard nominated Mexican restaurant offers many incredible dishes in a casual atmosphere. They also serve alcohol. Be sure to get the fried fish tacos! I also enjoy the chicken enchiladas and the chips with queso. They are open a few hours a day for lunch, in the evening for dinner and closed on Sundays so check times before you go. Just like Jeni's expect long lines outside when you arrive!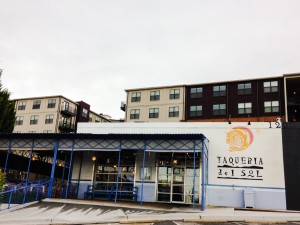 JCT Kitchen: If you are looking for upscale Southern cooking in a cozy, warm but chic atmosphere then this is the place. Downstairs you feel as if you are in someone's beautiful classy southern home. Upstairs, especially on weekend nights, is a lively casual bar scene with high top tables and live music. The chef/owner is Ford Fry who has become a favorite of mine in Atlanta due to his other restaurants such as The Optimist and No.246. The food takes on a modern twist to southern classics. I recommend the fried chicken salad, the shrimp and grits and the trout!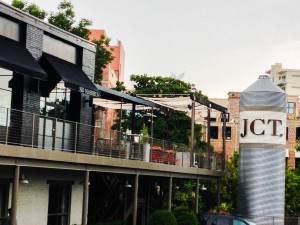 Abattoir:  This restaurant is definitely for meat lovers. The burger is outstanding! However, they do have seafood items s well on their menu.  The bar area is great for meeting friends for drinks and apps.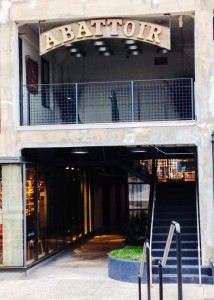 Bacchanalia-I have been told this is your special occasion restaurant and that it is exquisite.  It has been voted Atlanta's best restaurant by Zagat every year since 1996 and offers a 5 course pre-fixed menu starting at $85 per person. There is also Quinones at Bacchanalia which also has pre-fixed multi course menus but with a Southern theme. You may also visit Star Provisions which is a gourmet food shop located in front of Bacchanalia.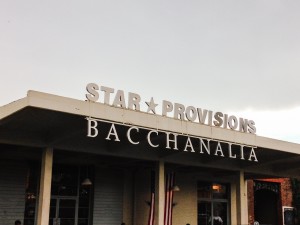 In addition, within Westside Provisions District there is Yeah Burger-serving all organic food including burgers therefore a little pricier than your average burger place. A bit further south there is Yoforia– for delicious frozen yogurt, West Egg Café– known for its bakery, breakfasts and brunch items but expect long waits on the weekends. Although, it is one of the only places I have been to here with "booze shakes"! Delicious ice cream shakes with various liquors. They have special event nights such as Friday Fried Chicken and Waffles and  "Sunday Brinner" in that all day Sunday they serve their breakfast and brunch items thru dinnertime until closing at 9pm.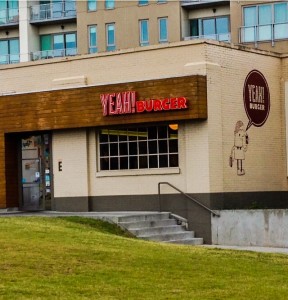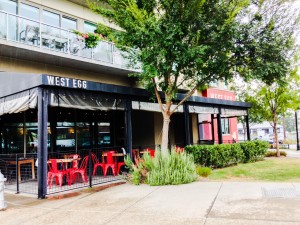 Although I have not visited these two restaurants, listed on their website are descriptions for Ormsby's-a neighborhood style tavern and Osterio del Figo serving pastas, Panini, and cocktails.
I hope you enjoyed Part 1 of this restaurant guide for West Midtown Atlanta! Join me for Part 2 in which we will cover Gio's Chicken Amalfitano, Antico Pizza, The Optimist, bartaco and much more!
N.S.W.