The Blog Series "Top 5 Restaurant Picks" continues covering cities across America! We first visited and dined in New Orleans and now I am pleased to give you a variety of Charleston restaurants to choose from! I can not believe that I have not traveled to this charming Southern city (yet) but I am lucky to have a blogger friend who lives there! Natalie from "Cosmos Mariners:Destination Unknown" shares her Top 5 Restaurant Picks for Charleston, South Carolina! Keep this post handy for your next visit to Charleston!
From Natalie:
Over the last two decades or so, Charleston, South Carolina has emerged as a leader in the South's gastronomic offerings. As a native of the Holy City, I have had plenty of opportunities to try dishes from all over the Charleston area—and I have come away with some clear winners.
If you're headed to Charleston, know that there are restaurants for every budget. In the list below, I've focused on mid-range, semi-casual places where the average entree price hovers around $15. There are certainly some great high end and super casual places here as well but Nadeen wanted me to guest post, not take over her blog for three weeks!
Readers, also take note of the lack of seafood restaurants on this list. As I'm highly, laughably allergic to shellfish, I don't seek out Charleston's famed seafood joints very often. If you're hankering after an offering of the sea's bounty, there are some seafood options at my five favorite places—you'll just have to ask someone else how those entrees taste!
5) Poogan's Porch. Located in downtown Charleston on Queen Street, this restaurant has been a staple for Southern cooking with a twist for thirty years. Yes, there are porches—you can eat on both levels! And the titular Poogan was a dog that called this place home for years. (He's now buried in the front yard.) Their crispy fried chicken, tender pork chops, ham macaroni and cheese, and fried green tomato BLT keep me coming back.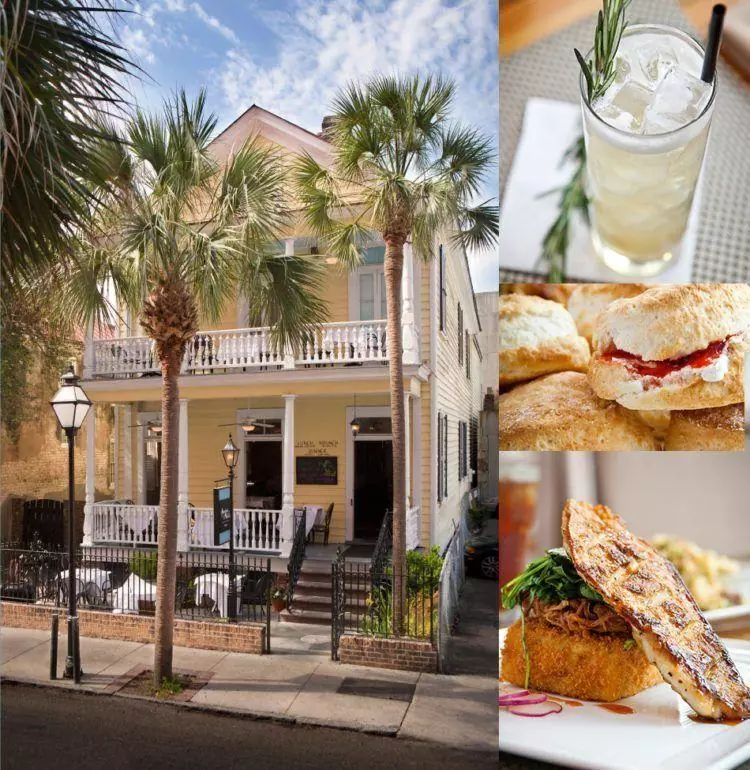 4) Vickery's. This Charleston restaurant is a perfect example of why visitors to Charleston should venture away from downtown. Vickery's is perched on the side of Mount Pleasant's Shem Creek and is a short drive over the Ravenel Bridge. While the burgers and jerk chicken will quickly put this place on your radar, it's the gorgeous scenery that sets this place apart. Where else can you watch for dolphins while enjoying an artichoke dip appetizer? (Also, Atlanta residents, Vickery's also has two locations in ATL—but the harbor view is not included 🙂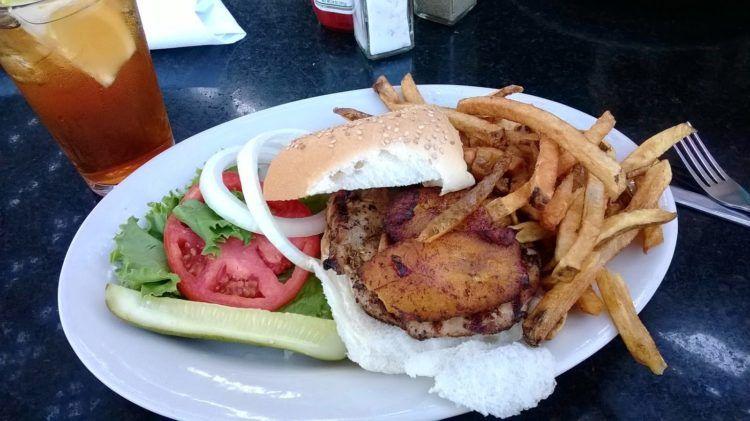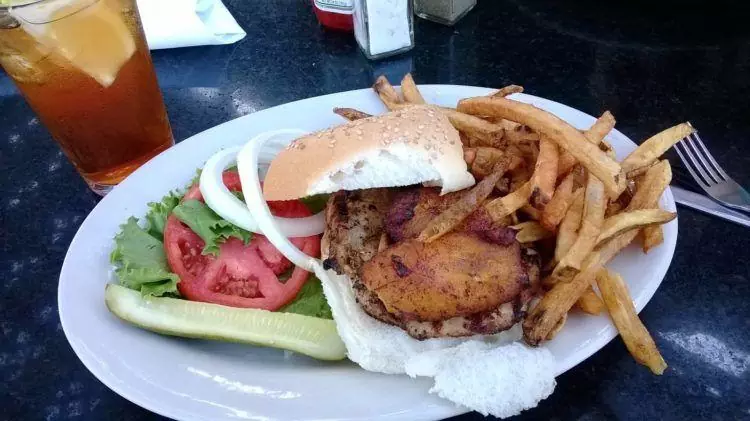 3) Fuel. So named since it's in a restored gas station. Fuel restaurant in Charleston offers up fresh food with a Caribbean twist. My love here is the pulled pork taco with slaw, onion relish and aioli and don't forget the sweet potato fries on the side! Fuel is located near the MUSC campus downtown and is an easy way from the main shopping areas on East Bay and King Streets.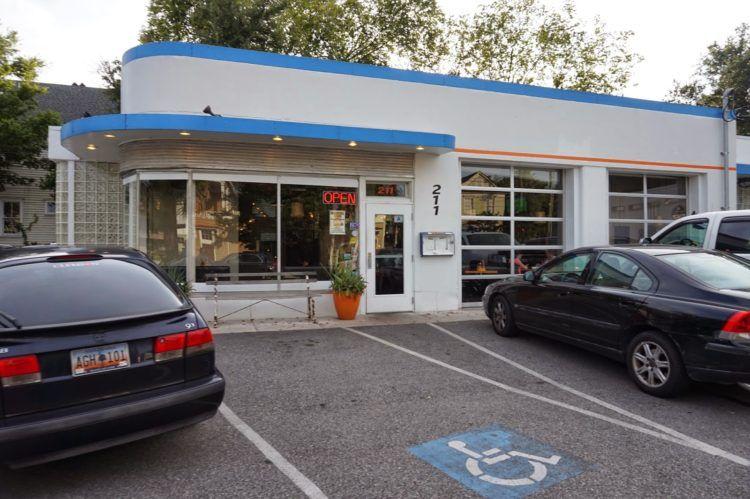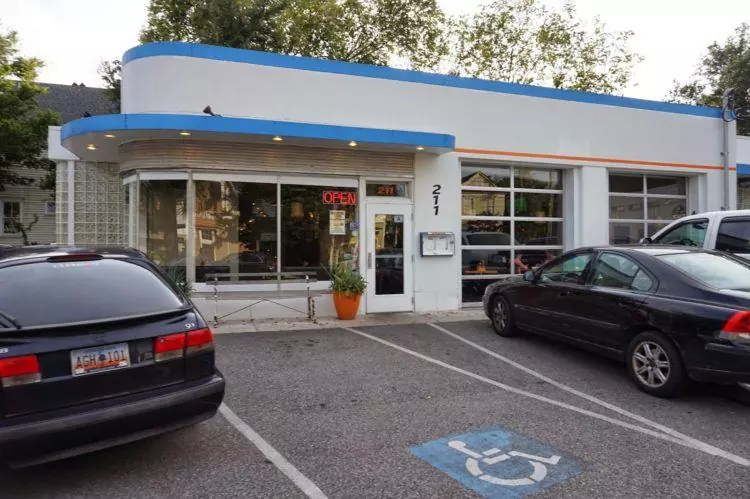 2) Poe's Tavern. As a literature lover I was bound to like some place named after Edgar Allen Poe (who—FUN FACT!—served in the Army on Sullivan's Island where the restaurant is located). Thankfully, the food is amazing so I have a reason to keep frequenting this Charleston establishment. The menu is organized by toppings and then you choose which meat you would like to have those toppings on. So, for example, I love the Pit and the Pendulum, which is Applewood bacon and cheddar cheese. You then get to select if you'd like those two scrumptious items on top of a half-pound Angus burger or a marinated chicken breast. Best of all, Poe's is only two blocks away from the beach on Sullivan's Island. So, pile into your car and head over that Ravenel Bridge again!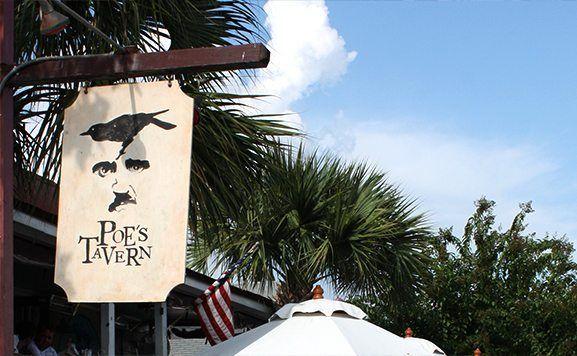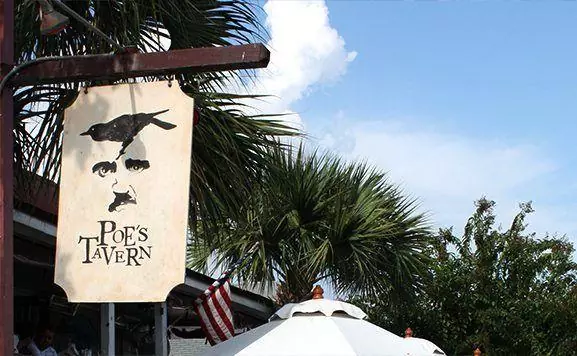 1) Jestine's Kitchen. I have eaten a lot of Southern comfort food in my life. I have lived in South Carolina my entire life after all and I know the power of some fried chicken or macaroni and cheese. So, when I'm really craving some traditional Southern food, I head to Jestine's on Meeting Street. There are plenty of restaurants in Charleston that like to fiddle with the basic, tried-and-true recipes that Southerners have grown up with, but not Jestine's. The pecan fried chicken, fried okra, macaroni and cheese and green beans are just like what our grandparents used to serve for Sunday dinner. The real Jestine—who was a cook and housekeeper for the Ellison family—inspired the Ellisons' granddaughter to open a restaurant in honor of Jestine's mouth-watering cooking. Get the sweet tea and don't be afraid to ask for seconds of the marinated cucumbers.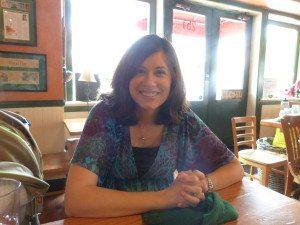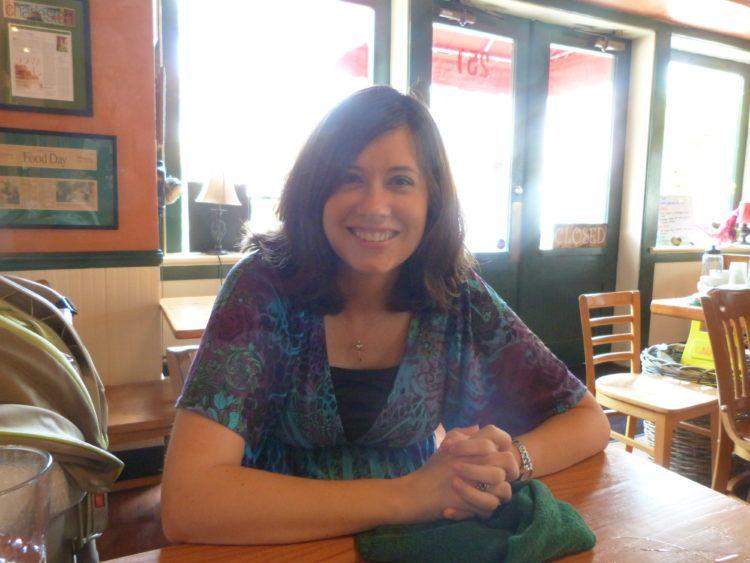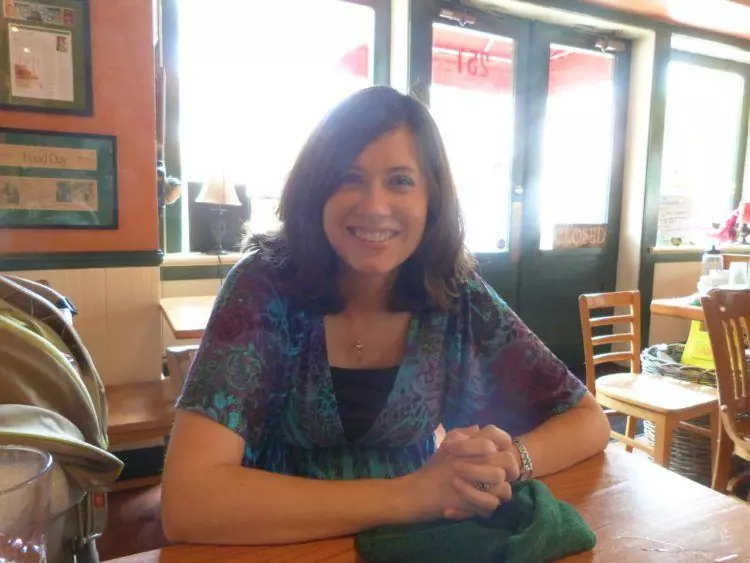 Thank You Natalie! I look forward to trying these restaurants in Charleston! I had no idea of the Caribbean influences in that area. As a Jamaican you had me at jerk chicken 🙂 I ate at Husk restaurant by Chef Sean Brock while I was in Nashville but I have heard the one in Charleston is much better. And, as an Atlanta foodie I must visit one of the Vickery's here!
If you have been to Charleston share your favorite restaurant picks with us! And please follow Natalie on her website and social networks listed below!
Blog: https://www.cosmosmariners.com
Facebook: https://www.facebook.com/cosmosmariners
Twitter: https://www.twitter.com/cosmosmariners
Before you leave be sure to read  Top 5 Restaurant Picks: Eating in New Orleans! Our next destination will be New York City!! So stay tuned-subscribe to the site so you will not miss these informative and fun posts!
N.S.W.
Photo credits: