People always ask me for travel recommendations and one of the questions I get a lot is: "what are the best adults-only resorts in Jamaica?". Jamaica is the land I love, and I'll always be a 'yaadie' at heart, so I love being able to recommend places to stay there.
I get it, sometimes you just want to be absolutely sure that your vacation won't be disrupted by kids running around. Luckily, when it comes to adults-only hotels, Jamaica has quite a few. The island also has no shortage of luxury accommodations. Contrary to popular belief, not all resorts in Jamaica are sprawling all-inclusive properties. You can find some luxury boutique hotels in Ocho Rios, Montego Bay & Negril.
Whether you're planning a romantic getaway, a vacation with friends, or even a solo trip, keep these hotels on your radar. This list of the best adults-only resorts in Jamaica comes from direct recommendations from friends and family, research, and my bucket list. I also enjoyed the Hyatt Ziva which is the family side of Hyatt Zilara.
Since I did not get approval to use pictures of the resorts for this post, click on the links that will take you directly to the resort sites.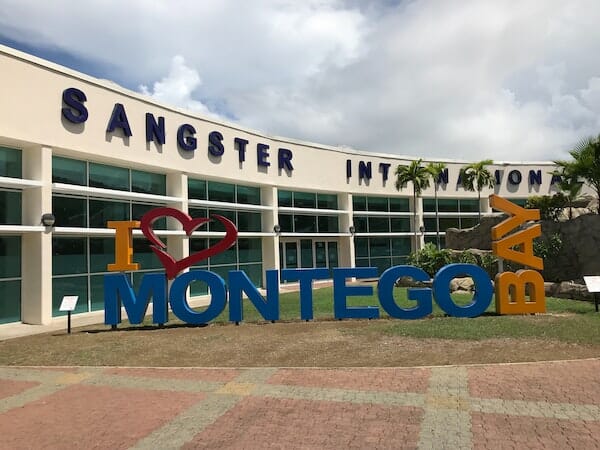 Excellence Oyster Bay (Falmouth)
Excellence Oyster Bay really stands out among the adults-only resorts in Jamaica. It's located on its own private peninsula in Falmouth, near Montego Bay. It's a fairly new resort — it opened in 2018 — but it's been the talk of the town since the start.
As an all-inclusive resort, luxury is truly the name of the game here. Most of the rooms have plunge pools and spacious balconies with ocean views. You'll feel pampered anywhere you go, since they have beachside and poolside service.
Excellence Oyster Bay has a total of 17 restaurants, bars, and cafes. 17!! The cuisines range far and wide and there are too many to even discuss in this post. Caribbean Grove and Jerk Hut, however, should be at the top of your to-visit list!
Adults-Only Resorts in Jamaica: The Caves (Negril)
In Jamaica, adults-only all-inclusive resorts with sprawling grounds and hundreds of rooms aren't hard to find. They're not your only option, though! The Caves is an all-inclusive boutique hotel with just 12 rooms, in the form of cottages. The cottages sit right on the rocks on the Negril coast.
Don't let the small capacity fool you; The Caves still has all the amenities you need, and then some. The restaurants always serve up high-quality food and they even offer cooking classes for free. Learn how to make some authentic Jamaican dishes for when you get back home!
For dining, there are two open-air spaces, as well as a private dining area in a cave! In addition, there are two bars. One is on the rocks, right by the sea, and the other is nestled into a grotto.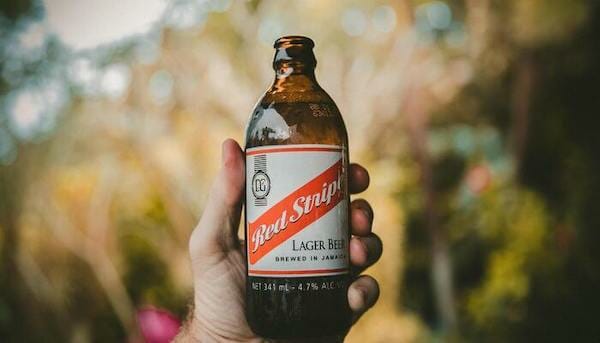 Jewel Paradise Cove (Runaway Bay)
One of Jamaica's somewhat-hidden gems is the quiet, north coast town of Runaway Bay. The all-inclusive Jewel Paradise Cove is the top-rated resort in town and has an intriguing, secluded charm to it.
The spa is truly the highlight of this resort. It's called the Radiant Spa and it spans two floors, with expansive ocean views. Many rooms have ocean views, too, and turndown service is included.
In addition to the usual all-inclusive amenities, Jewel Paradise Cove offers free water sports and boat tours, as well as some free excursions. A stay here also includes green fees at the nearby golf course.
Jewel Paradise Cove has several restaurants, including ones serving Jamaican, Japanese, and Mediterranean cuisine. Aside from its main bar, the resort has two swim-up bars, a fun piano bar, and a nightclub!
Sunset at the Palms (Negril)
There are quite a few unique adults-only resorts in Jamaica but Sunset at the Palms is high on my list. This all-inclusive resort focuses on nature, with lush greenery and colorful flowers welcoming you at every turn. The 10-acre tropical gardens here have even been approved by Architectural Digest.
Like many luxurious Caribbean resorts for adults, Sunset at the Palms has an expansive private beach, a full-service spa, and (most importantly) incredible food. There are three distinctive eateries, ranging from fine dining to casual to bar bites.
Perhaps the most interesting feature of this resort are the treehouse-style rooms. There are more standard rooms as well, all with dark wood finishings, Asian details, and an open balcony.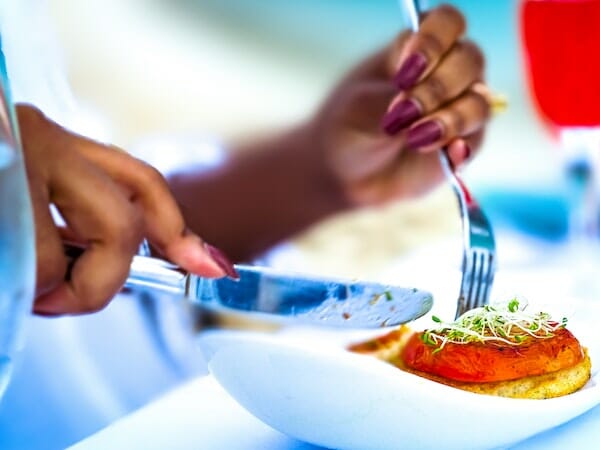 Iberostar Grand Rose Hall (Montego Bay)
In Jamaica, adults-only all-inclusive resorts have a certain standard to them. Iberostar Grand Rose Hall certainly lives up to that expectation!
Everything that you'd expect from luxurious adults-only resorts in Jamaica, you can find here. The rooms are suite-style with furnished terraces. They have whirlpool tubs, too. Your stay also includes butler service! By the way, Iberostar Grand has its own casino. If you'd like to try your luck, head here!
There are six restaurants and four bars here. The two standout restaurants are Es Palau, a gourmet contemporary restaurant, and Port Maria, a Jamaican restaurant with a focus on seafood.
Sandals South Coast (Whitehouse)
It's kind of a shame that Jamaica's south coast doesn't get as much love as the north coast. I personally have not been yet. But if you are looking for a resort that's off the beaten path but still luxurious, check out Sandals South Coast. It's a couples-only, all-inclusive resort that sits on its own private nature reserve, spanning 500 acres. That includes a 2-mile private beach.
Within Jamaica, adults-only all-inclusive resorts compete with each other to have the most unique offerings. Sandals South Coast kind of blows the competition out of the water. It's one of two resorts in Jamaica that have overwater bungalows. There are only 12 of them at this resort and they come with a steep price tag.
There are nine restaurants and seven bars at Sandals South Coast. They all have wine and liquor selections, which are fully included in the price of your stay.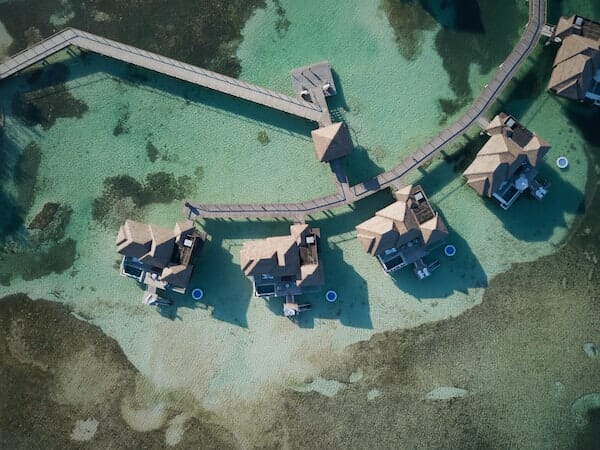 Ocean Cliff Hotel (Negril)
I know that when you're looking for luxury Caribbean resorts for adults, many of the ones that come up seem similar to each other. Ocean Cliff Hotel has quite a distinctive flair, though. It's not inherently all-inclusive, though there is an all-inclusive package.
This boutique hotel in Negril is made up of 18 handcrafted stone cottages (don't worry, they have air conditioning) with lovely ocean views. The cottages have spacious bathrooms and private terraces.
By the way, this hotel was formerly known as The Spa Retreat; it recently rebranded. As you might imagine from its previous name, the spa is absolutely one of the highlights here!
The on-site dining includes a farm-to-table restaurant, serving fresh Jamaican and international fare. In between meals at the cliffside dining area, take a dip in the sea and try some snorkeling, or enjoy the saltwater pool. I spent my 40th birthday in Negril so I am overdue for a visit!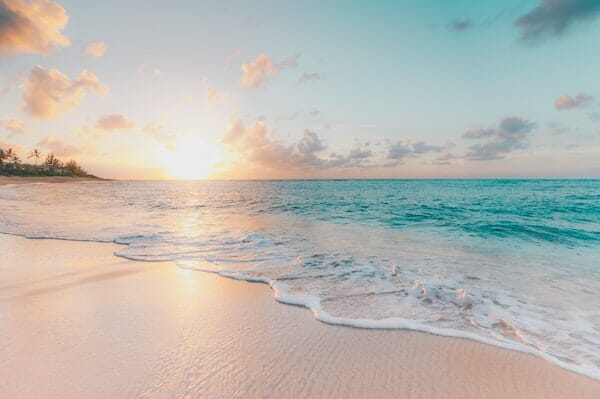 Hyatt Zilara Rose Hall (Montego Bay)
Hyatt resorts rarely disappoint; Hyatt Zilara Rose Hall doesn't, either! This all-inclusive resort in Montego Bay is one of the highest-rated across the whole island. As mentioned above, I spent time at the adjacent Hyatt Ziva family resort the summer of 2022 and it was amazing. I planned a family reunion during Jamaica Independence weekend in August. The service was excellent and I loved the amenities. I walked over to the adult beach and several of my family members ate at restaurants and visited the club on the adult side-Hyatt Zilara.
Everything about this resort is indulgent, from the large pools, to the butler service, to the oceanfront spa-stunning individual rooms overlooking the beach. There are also plenty of restaurants and bars (13 in total) to keep you satisfied, including Jamaican, French, and Asian cuisine.
The 2 resorts share a beach and restaurants, which is very convenient. No one under 18yo is allowed to be on the adult side. Depending on your preferences, that may or may not matter when dining at the shared restaurants.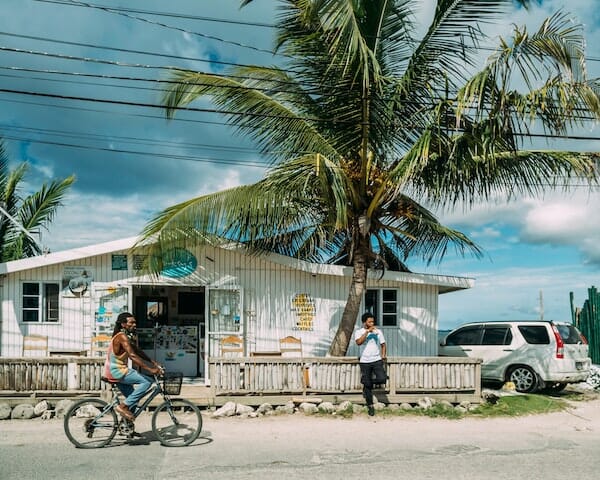 And last but surely not least is Couples Resorts! These are popular honeymoon destinations. There are four Couples Resorts located between Ochos Rios and Negril. The best parts about these resorts is that they are all oceanfront AND they are all all-inclusive.
I hope you have enjoyed this list of adults-only resorts in Jamaica! Don't forget to save & share it.
Visit the DESTINATIONS PAGE for more travel lists & guides. And visit the Culinary Travels page for a list of our upcoming group trips!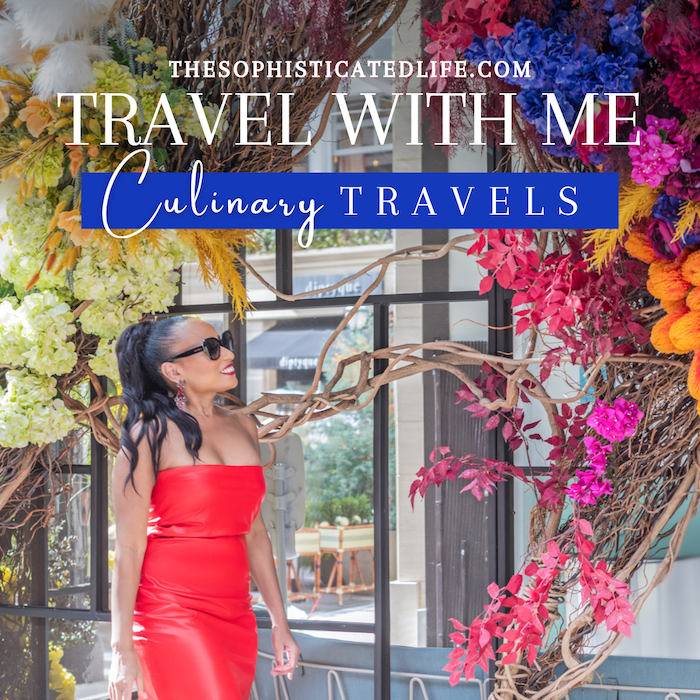 Most photos courtesy of Unsplash.com