Where you aware that Napa Valley is known as an Appellation AKA an American Viticultural Area (AVA) with sub-appellations? Although Napa Valley is known for its dry and warm climate, it is actually diverse in terms of temperatures, altitude and soil. For example areas closer to the San Francisco Bay have cooler temperatures year round. Depending on where the grape grows within these sub-appellations determines its characteristics. Examples of sub-appellations that you may be familiar with are St.Helena, Rutherford and Howell Mountain. You can imagine that for winemakers this is ideal! It allows for growing grapes of different tastes all within Napa Valley.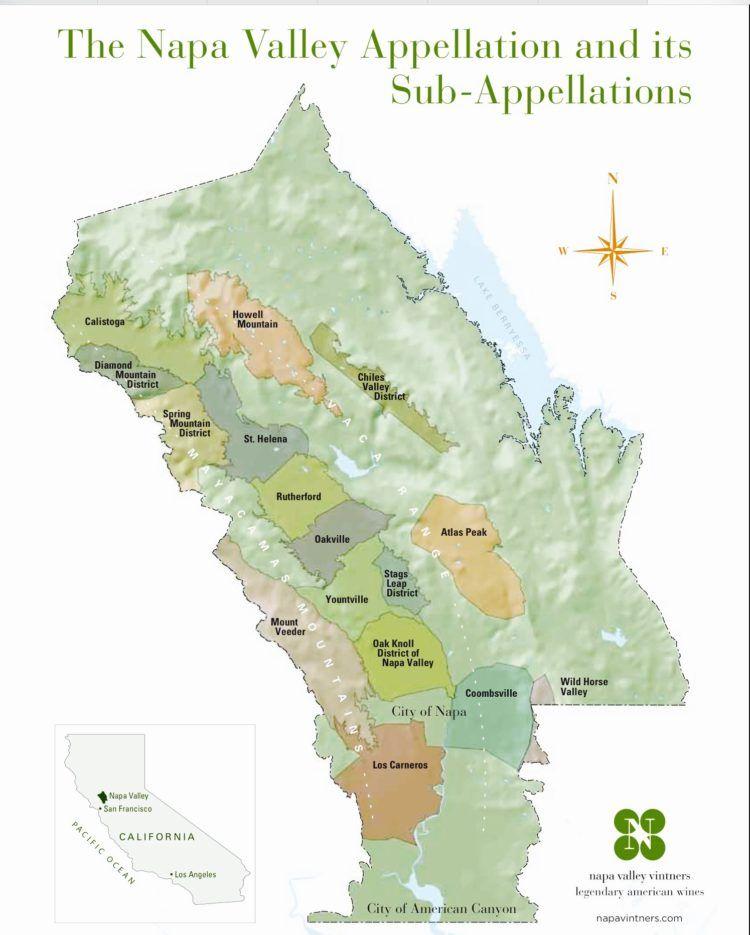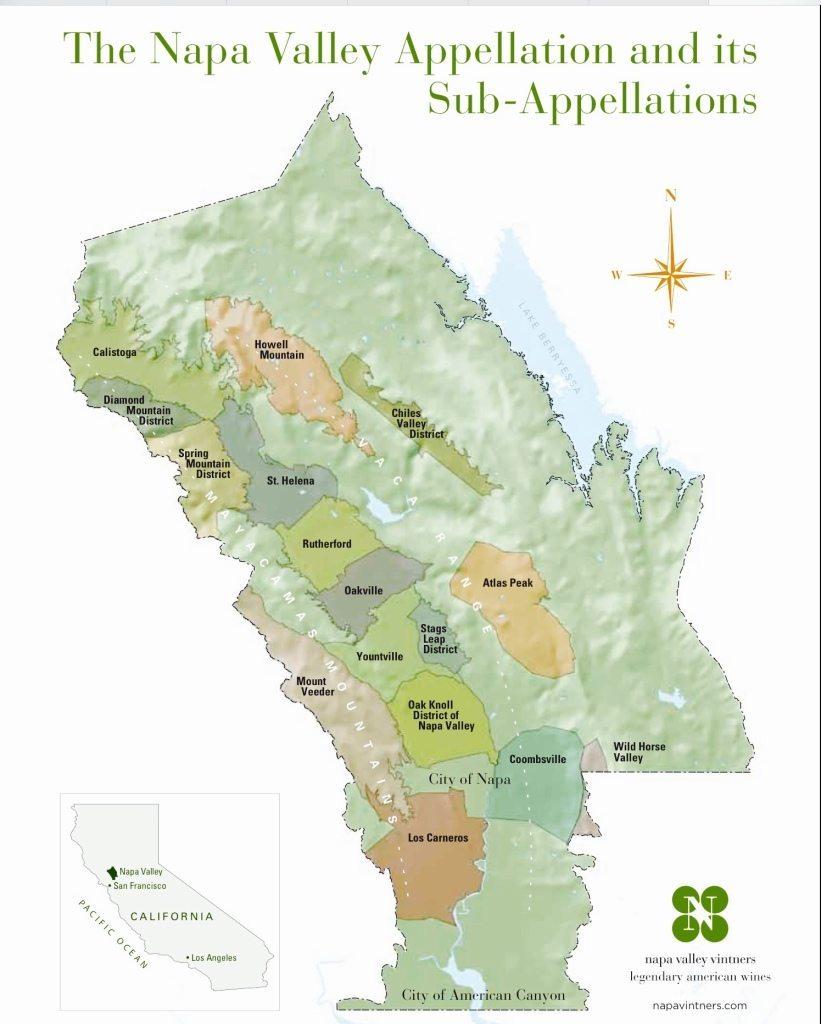 As many of you know I love wine and have a ongoing wine tasting series. I had the pleasure of attending the 2011 Kathryn Hall release party in Atlanta. Although this is an annual event for Hall Wines this was their first time holding the event in Atlanta and I am so glad they! Prior to the official release of their 2011 Kathryn Hall Cabernet Sauvignon, which is their flagship wine, the president of Hall Wines Mike Reynolds hosted an exclusive event "Appellation Exploration with Hall Wines". Before tasting any of the wine I was immediately impressed with the large and elegant table setting.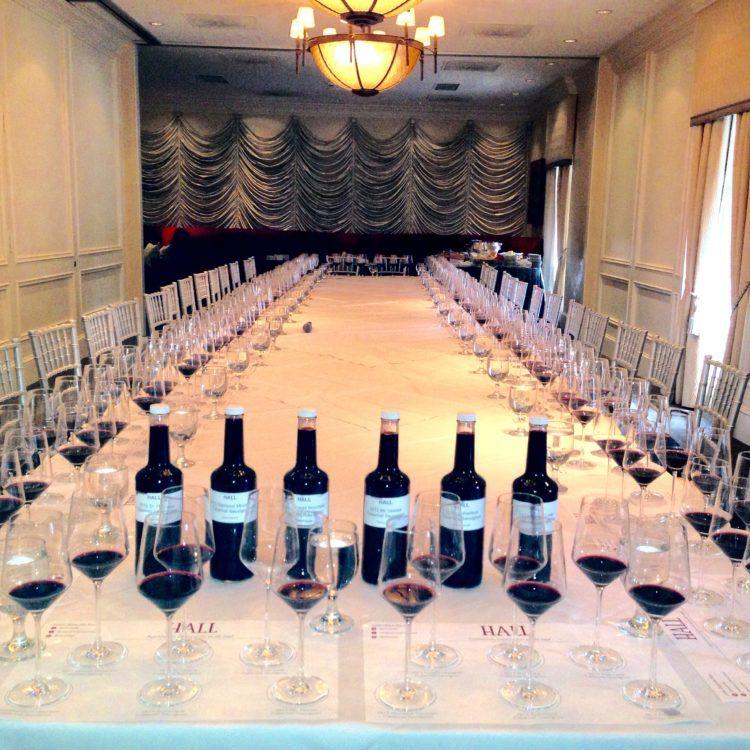 Hall Wines owns many vineyards within Napa Valley so we were able to taste several 2013 cabernet sauvignons from their wineries. While tasting, Mike Reynolds gave great detail about how they differed. The wines included: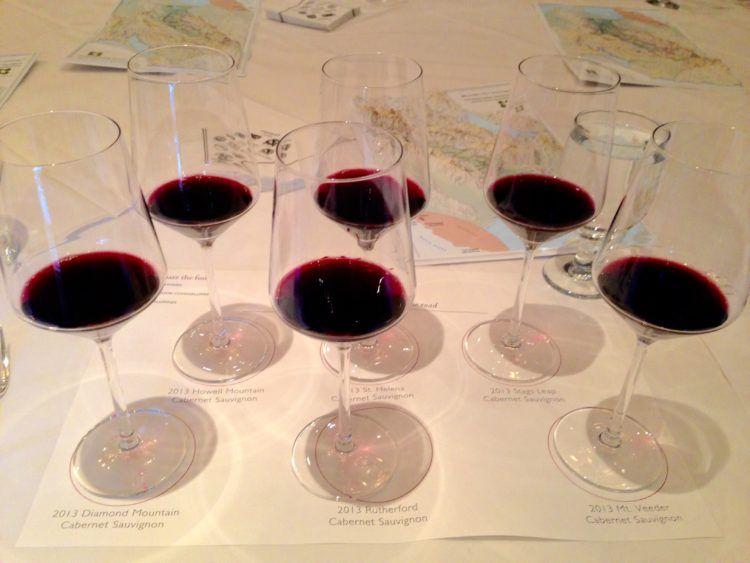 Diamond Mountain from one of the warmest areas in Napa Valley. This wine was light, less fruity and less acidic.
Howell Mountain from a higher warmer sub-appellation. This led to a more acidic stronger wine with more tannins.
St.Helena from the Valley floor. Due to the soil this wine was slightly acidic with fruity flavors such as blackberry jam and lasted longer on the palate.
Stags Leap is from an area closer to the San Francisco Bay. This area gets a lot of fog and is cooler which leads to a tart and less fruity wine.
Mt.Veeder from a southern higher elevation. In this area the grapes are harder to ripen so the flavors are very deep with a black fruity taste.
Rutherford Estate Vineyard is from a hillside area in Rutherford. This was a very balanced wine with a slight acidic finish.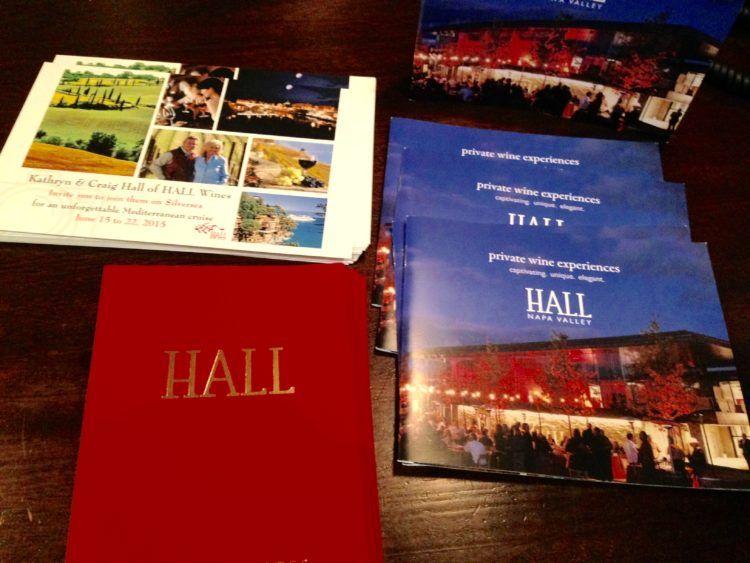 After the appellation wine tasting, which included delicious food accompaniments, the main event started-the official release of the 2011 Kathryn Hall Cabernet Sauvignon. This was by far my favorite wine of the evening. It was smooth with light acidity that left me wanting more! The room was filled to capacity with tasting stations in every corner. Gourmet food was passed around to everyone's delight. The hallmark for me was hearing Kathryn Hall speak and meeting her. She was so lovely, intelligent and showed such passion for winemaking. Besides the 2011 Kathryn Hall Cabernet being served there were samples of many Hall Wines as well as Walt wines. Walt is Kathryn Hall's maiden name. Her father grew and sold grapes in the Valley and this line of wine is named after him. It was indeed a fabulous event.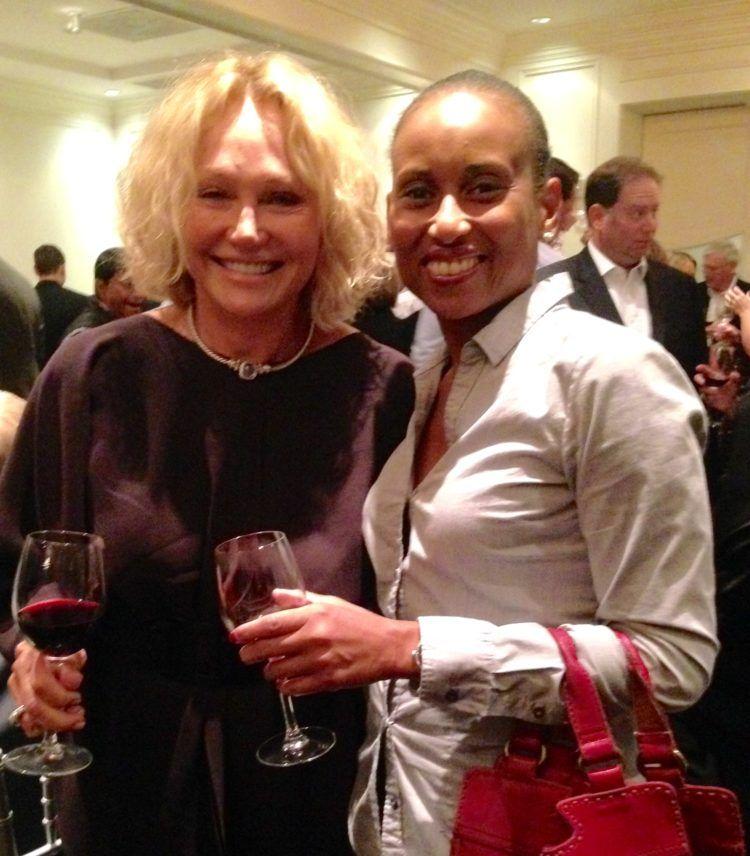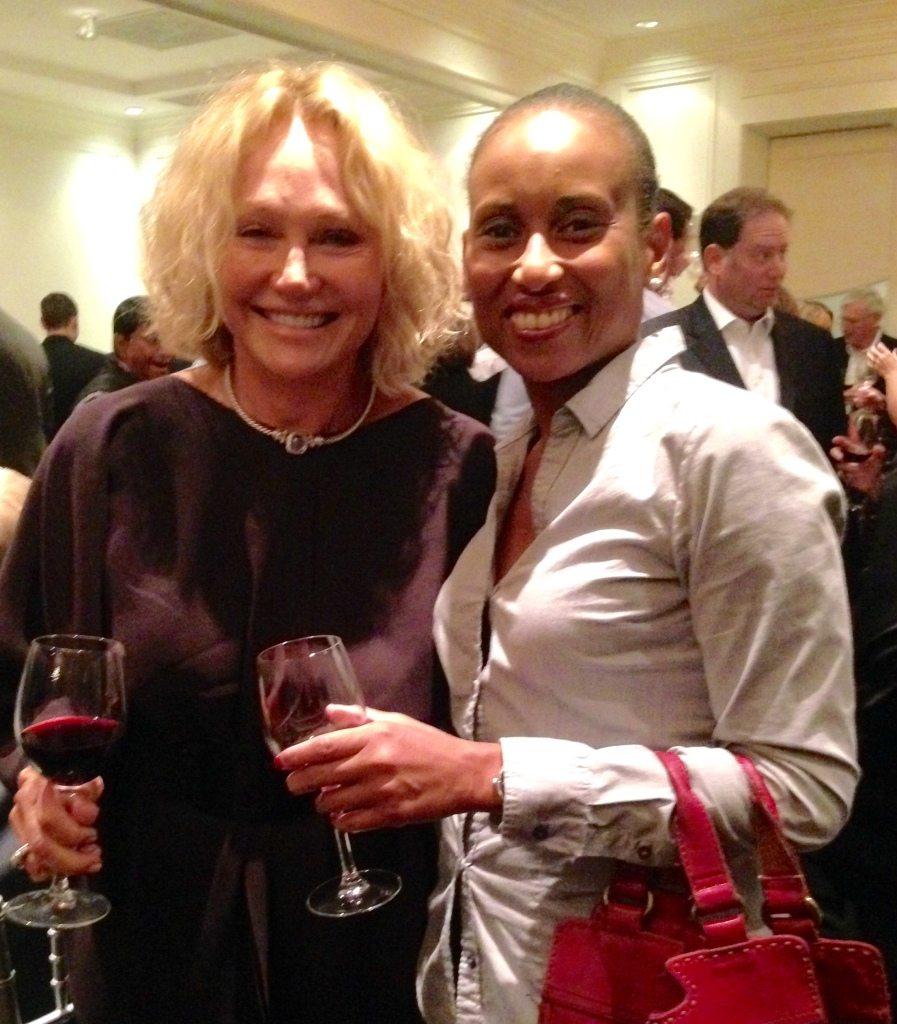 Have you ever had Hall Wines? If not, I highly recommend not only trying their wines but also visiting their wineries in Napa Valley. For more information visit their website.
N.S.W.