So, let me tell you a story. It was a weeknight and I had nothing to eat at home. I decided to try the convenient take out window at one of my favorite restaurants in Atlanta-bartaco. After calling ahead and picking up my order I was on my way back to my car when I looked up behind me and saw a billboard above the restaurant showing the most interesting & beautiful work of art. It struck a chord in me maybe because I identified this woman to be African-American and her features so detailed but her profile so unusual. I noticed the sign said "@bartacolovesart" with the artist name Diana Toma.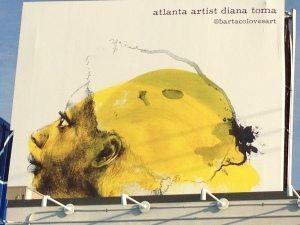 This is where I show how amazing social networks are for…..social networking which is so crucial and best of all fun in my blogger life. I first went on Instagram to look up @bartacolovesart and read about their plan to feature local Atlanta artists above their billboard every few months. I live in West Midtown and love the area for its urban chic so showcasing art here is perfect! Also, I wrote about bartaco not once but twice! Be sure to read more about this restaurant under the Food section of the website listed by "bartaco" and "West Midtown Restaurant Guide". There were hundreds of applicants and Diana Toma was chosen. I am not surprised. I then had to find a way to communicate with Diana Toma to let her know how much I admired her artwork! I found her on Facebook and sent her a message letting her know I also profiled artists on my website. I was so pleased when she not only responded but told me she loved my site and invited me to her art reception to celebrate her billboard at bartaco.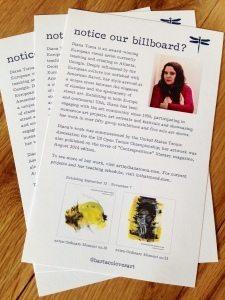 From the moment I met Diana Toma I was intrigued as much by her background as I was by her paintings. She was so friendly and eager to share her story as well as her passion for painting and art.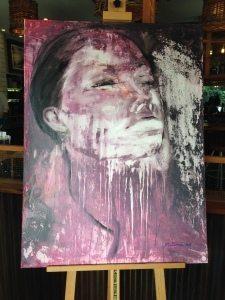 Diana is from Romania and spent her first few years in America in New York City-Brooklyn to be exact. I am not sure if there is a better place for artist inspiration than the diversity and energy offered in NYC! While there Diana combined her traditional work with street art. She moved to Atlanta 4 years ago and where that style has continued.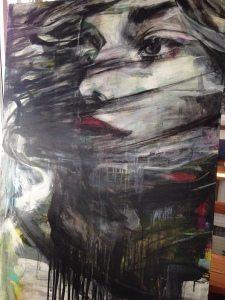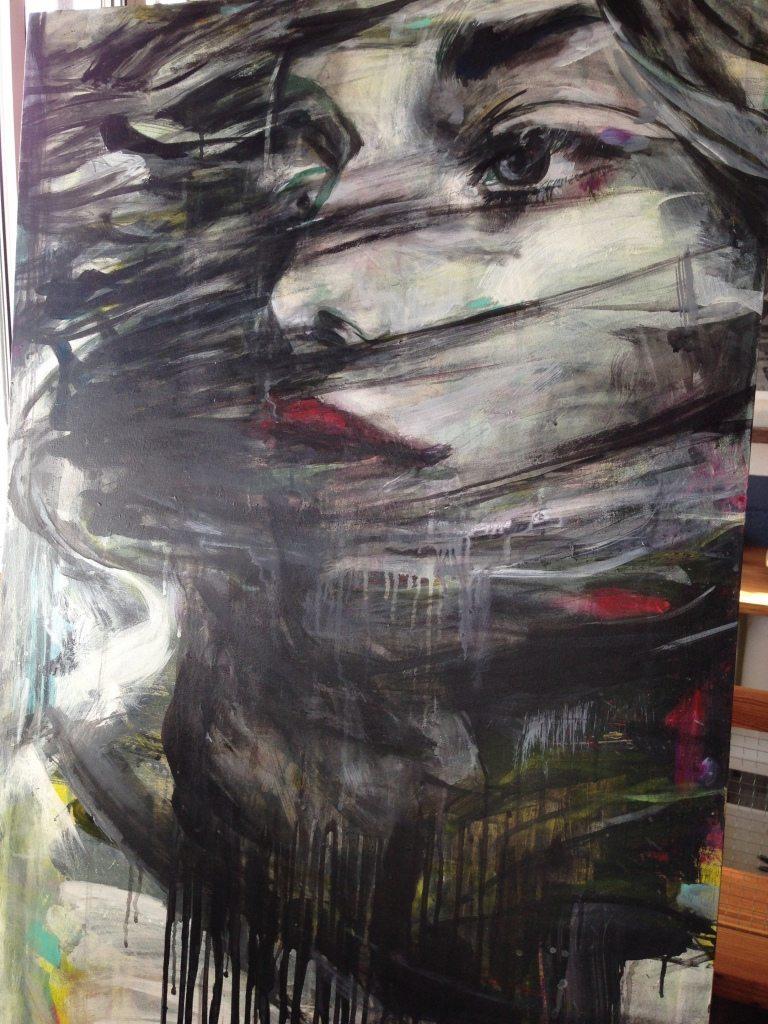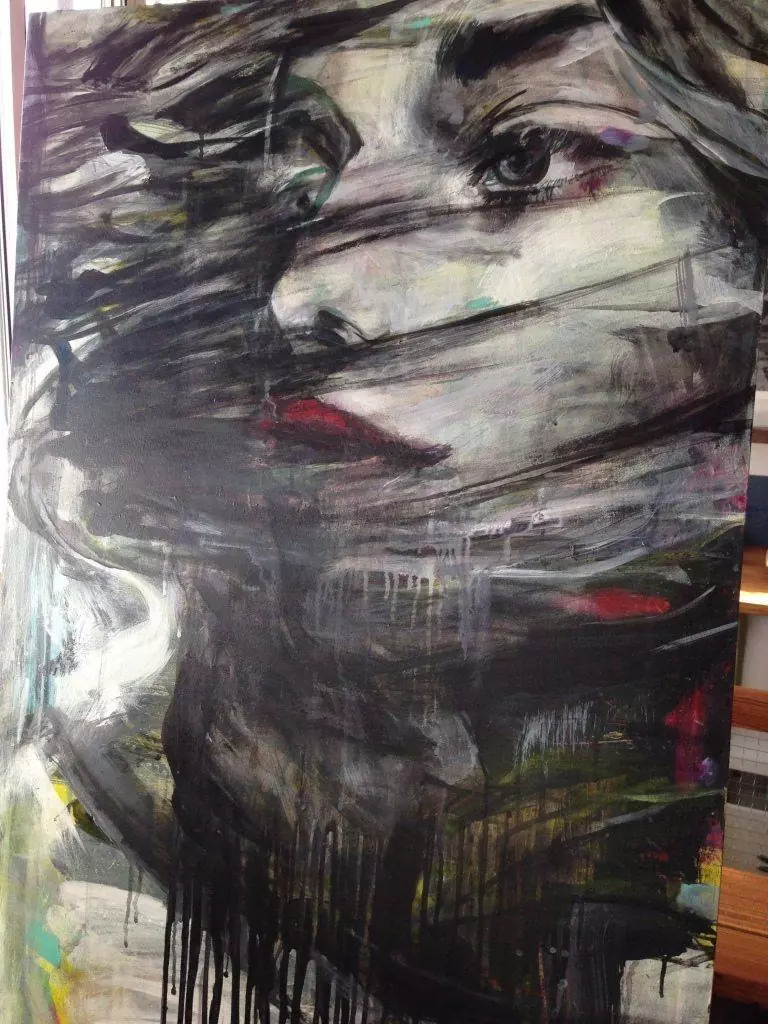 To Diana art is about self-expression. She currently teaches this in a class at Spruill Center for the Arts. She described many of her paintings as "emotional portraits". She wants people to feel excited about them and feel inspired while viewing them. One of her greatest accomplishments is being selected from 36 international artists to do an art sketch for the 2013 US Open Tennis Championships!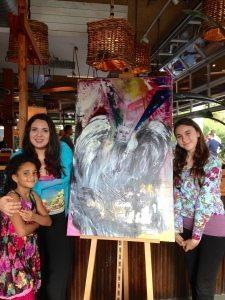 Diana's family was worried about her coming to America as a budding artist. I think they can put their mind at ease. On her decision to take a leap and make a living from her passion for art-she said this-"Courage is about being scared but doing it anyway". Yes! Thank you Diana!
Diana Toma does commissioned work and you may also purchase her artwork at her etsy shop. Follow her on Facebook and Twitter @ Art by Diana Toma. She has a blog on Tumblr and for more information visit her website Art By Diana Toma.
Tell me, what do you think of her art? HOw does it make you feel? Share your thoughts with us!
N.S.W.