The pros and cons of all-inclusive resorts is often a hot topic of discussion in my travel groups. I have stayed at several all-inclusive resorts throughout the Caribbean so I thought I would share my thoughts with you. I hope my discussion of the pros and cons of all-inclusive resorts will help you make an informed decision on whether they are right for you.
All-Inclusive Resorts: Types & Locations:
The Pros: There are so many all-inclusive resort types! Popular brands such as Beaches are built and branded to appeal to families with children. The RIU resorts are also very family friendly but cater to couples and groups as well. If you are a couple seeking romance and privacy there are the Sandals resorts. If you would rather not share your pool or dining room space with children, look into the adult only all-inclusive resorts. The majority of all-inclusive resorts, especially in the Caribbean, are located on a beach! Those that are not on a beach or in a bay have easy access to a public or private beach. Also, they are usually located close to a major airport and city. This makes traveling to all-inclusive resorts convenient. The resorts are often behind high walls, gated and with 24 hour security and staff on premises.
The Cons: In terms of resort types I do not have a con since there are so many different options to choose from. However, in terms of location, the things that make you feel secure at an all-inclusive resort also prohibits you from freely and easily exploring other parts of the place you are visiting. I recall attending a wedding in Jamaica at an all-inclusive resort and after 3 days  a group of the attendees raved about how much they loved Jamaica. But, since they had not left the resort that was 10 minutes from the airport, I kept thinking "but you did not see Jamaica". One of the issues is if you do walk out of most of these resorts you will run into miles and miles of similar resorts before you get to any local neighborhoods. You are forced to take shuttle buses or tours from the resort in order to see and experience any of the city, country or island.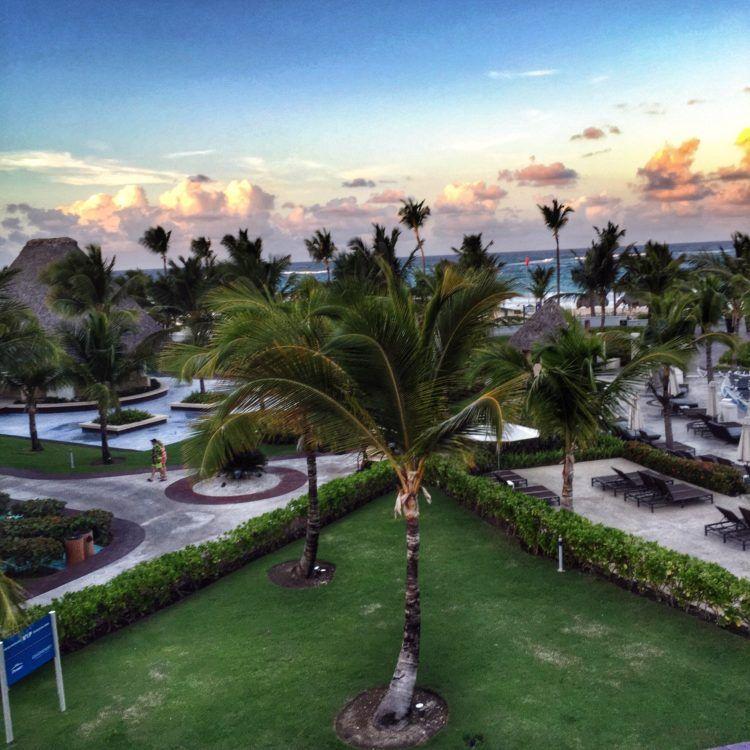 Food and Drink:
The Pros: Probably the best thing about staying in an all-inclusive resort is that food and drink are included. Leave your wallet in the room safe and roam around the resort eating and drinking until your heart and belly are content. Unlike a cruise where you have to purchase soda, alcohol and other beverages, at all-inclusive resorts the beverages and alcohol are included. There will be a buffet open for breakfast, lunch and dinner. Expect different stations filled with eggs, fruit, pastries and often some food from the country you are vacationing in. Look out for burger and pizza places, poolside grills, ice cream parlors and more! Specialty restaurants of various cuisines may also be available and require a reservation but still free of charge. I have stayed in resorts with Brazilian style steakhouses, Japanese hibachi restaurants, seafood restaurants and even dining in the dark (I do not recommend this one lol). In the evening, if you choose to stay in, feel free to order complimentary room service. Enjoy the fully stocked bar which is also complimentary!
The Cons: The food is not usually very good. The resorts cater to tourists and in most of the Caribbean this means Americans and some Europeans. Although the amount is plentiful, the quality and the taste are lacking. For families with children the unlimited amount of food is perfect for younger children who are picky since you have lots of choices. For growing teenagers with healthy appetites they can eat till their belly is content. The specialty restaurants are a bit better so I suggest making reservations on your arrival. Personally, when I travel to a country I like to sample their native foods and drinks. I will search these out at the buffet and often ask the staff for recommendations of places to eat when I go into town.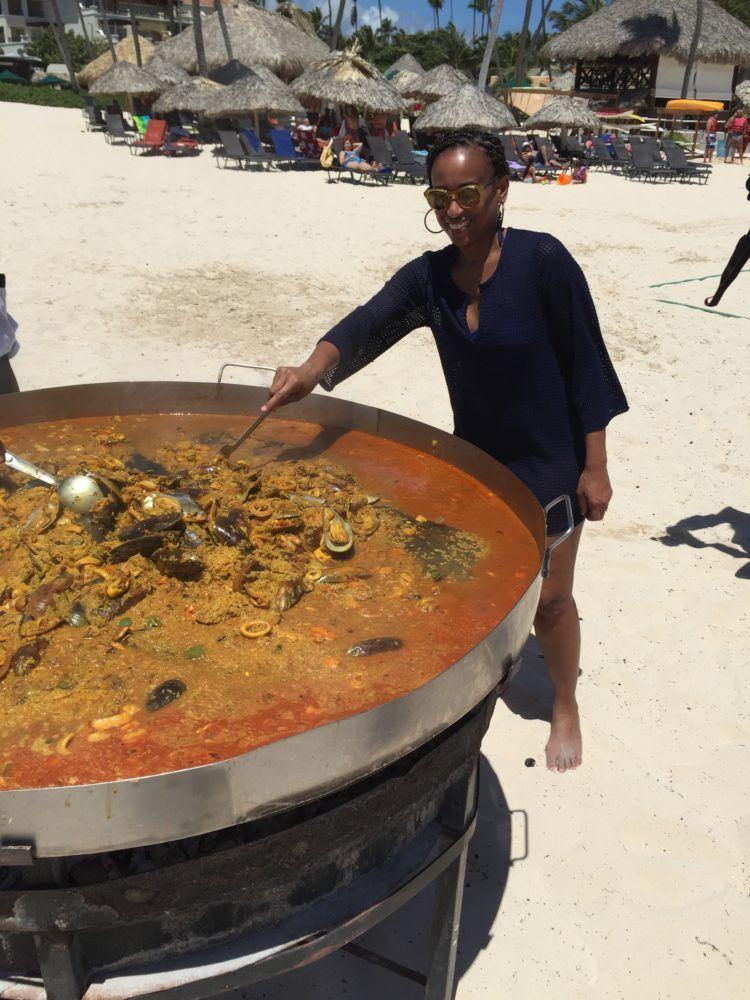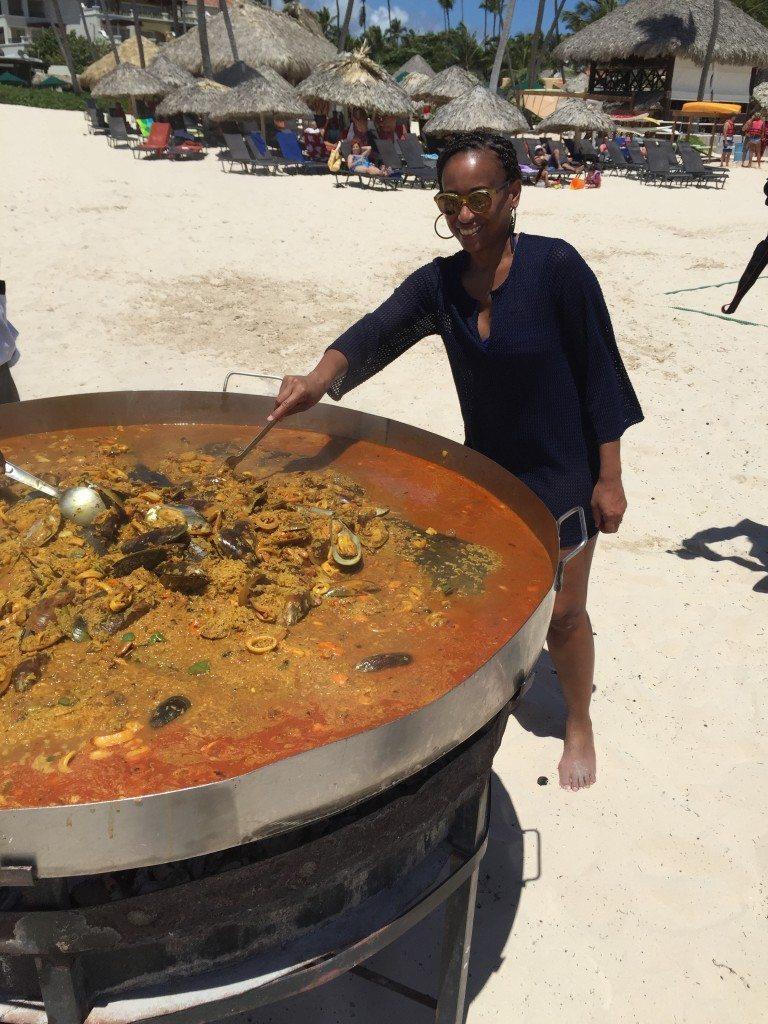 All-Inclusive Resort Activities & Services:
The Pros: From the moment you wake up there are activities taking place all over the resort. Yoga on the beach, dance classes by the pool, art classes for the kids and so on. Go on a catamaran, go kayaking, go parasailing, go snorkeling, go on a glass bottom boat ride, go out on jet skis, or go horseback riding on the beach or just lay on the beach. Some activities such as horseback riding on the beach do cost extra but most are worth it! Spend the day at the spa, work off all that food in the resort gym and then get your hair done in the salon. There will be nightly entertainment with live music, Broadway style shows, comedians and yes-karaoke! Dance the night away at a beach party or in the nightclub. Try your luck at the casinos or hang out in the sports bar. In terms of services, of course there is daily housekeeping service and you may even get turn down service with chocolates on your pillow. There is always a staff member on the resort within arm's reach to provide whatever services you need.
The Cons: Based on all the activities and people roaming around, it is crowded and hard to find a quiet place to relax. I have been on beaches at these resorts and have been unable to listen to my music or zone out due to loud music or one activity after another. Some resorts have adult only sections which I enjoy to get away from the masses. The tour directors and staff can be pushy in trying to get you to spend money on tours, excursions and water activities. The spas and water sport activities are expensive compared to what you will pay at home. Ask for resort credit when booking any all-inclusive resort to use towards these expenses.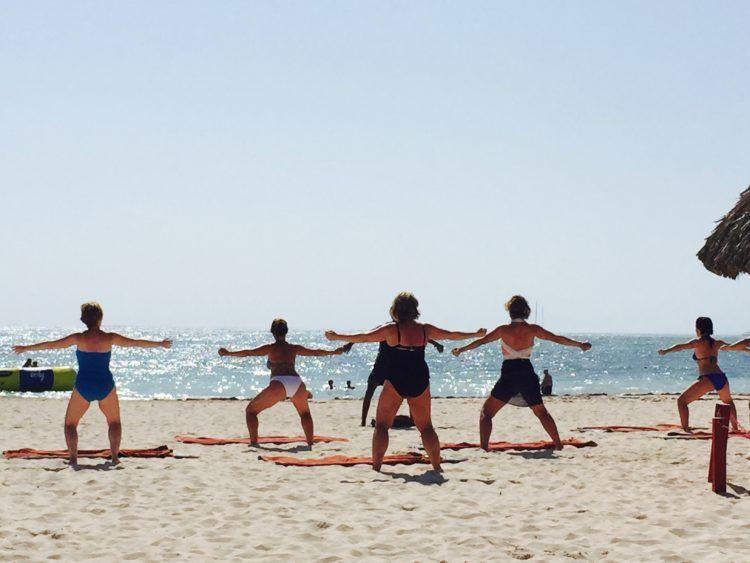 All-Inclusive Resort Prices & Packages:
The Pros: They are very economical. Much like cruises, you pay one price that covers your room, food, drinks, activities and entertainment. Most airlines offer packages that include your resort stay and your airfare which comes out cheaper than booking separately or booking airfare, a hotel then eating out at different restaurants while on vacation. There are always deals on discount travel sites that make a family vacation for 4 for a week very manageable and honestly cheaper than Disney World.
The Cons: Read all the fine print and know what is included and what is not. For instance, I recently stayed at an all-inclusive resort that did not include wifi unless you were staying in their "VIP" area which was more expensive. Some dining experiences do cost extra or allow resort credits to be applied. Also, part of the way the all-inclusive resorts recoup money on these deals is to persuade you to take tours and excursions, use the spa and do the water sports etc. Just say NO if you are not interested in these activities.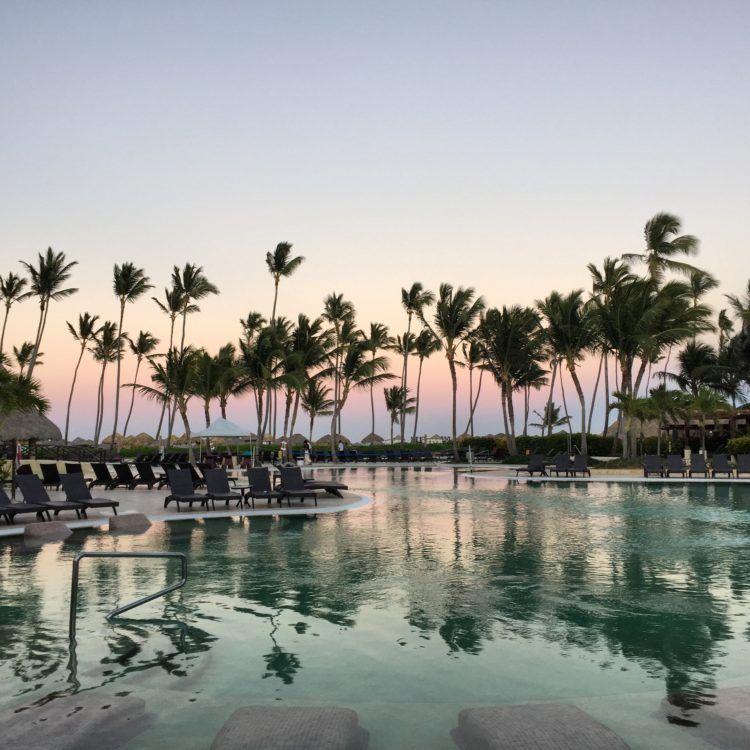 As you can see there are numerous pros and cons of all-inclusive resorts! However, I feel the pros far outweigh the cons. If you are looking for a carefree vacation that does not require a lot of cost or planning and enjoy the beach, all you can eat buffets and being entertained, this is the vacation for you. If you do not like crowds, prefer a more intimate setting and to explore an area like the locals do, this may not be the vacation choice for you. Either way, my advice to you if you stay in an all-inclusive resort is to make the effort to get out of the resort and visit the city and surrounding neighborhoods. Eat authentic native food and speak to locals about their history, life and culture. You can mix in being a tourist at an all-inclusive resort with being a legitimate "traveler". If you have not read my post "Are you a traveler or a tourist or both?" head there now to understand this reference 🙂
So, have you vacationed at an all-inclusive resort? If so share your pros and cons with us below! Here is a list of the 30 Best Caribbean All-Inclusive Resorts on Tripadvisor!
Pin this post for future reference!