An oceanfront, all-inclusive resort on 121 acres with 9 restaurants, a luxury spa, a casino, over-sized rooms, countless pools and amenities-this is The Hard Rock Hotel & Casino in Punta Cana, Dominican Republic.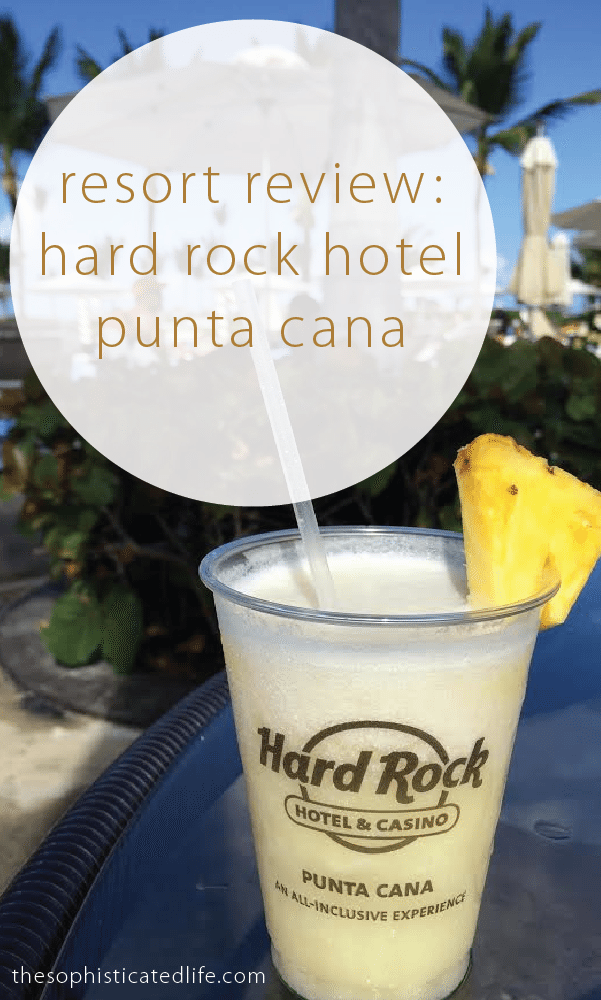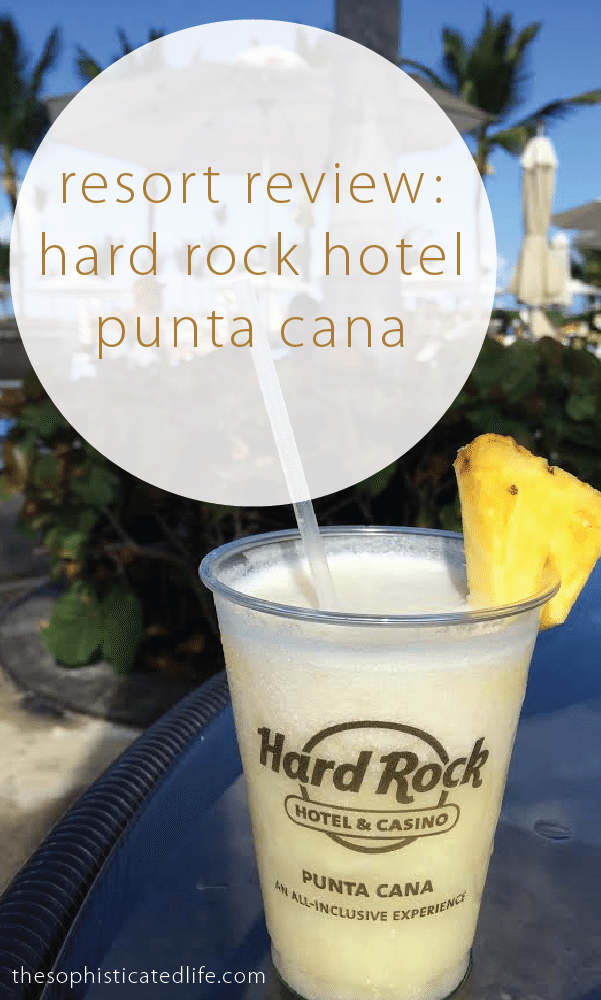 My first impression on arrival to the Hard Rock Punta Cana was similar to the one I had the first time I arrived to stay at the location in Vegas. Everything was so big! High ceilings, large displays and wide hallways with rock paraphernalia, characteristic of the Hard Rock brand, can be seen throughout the property.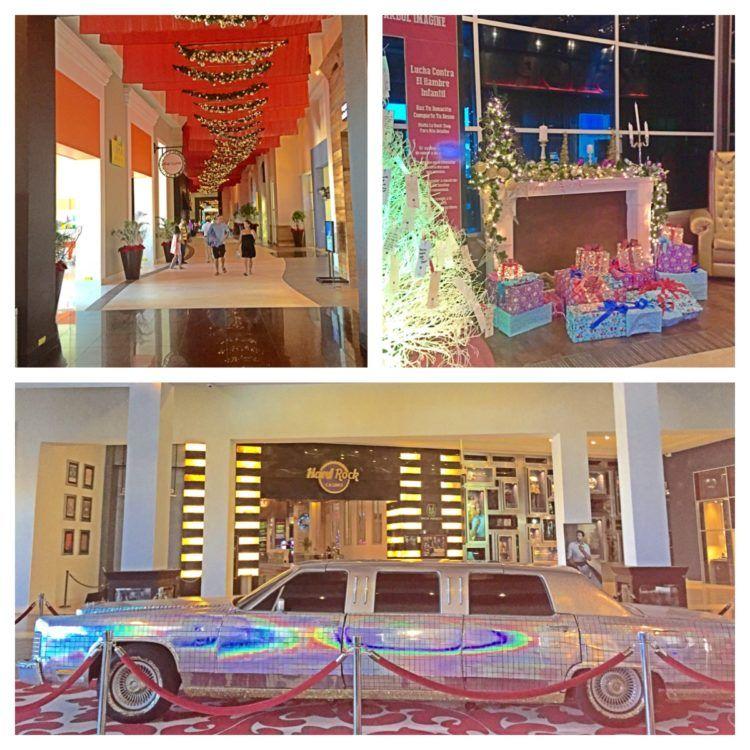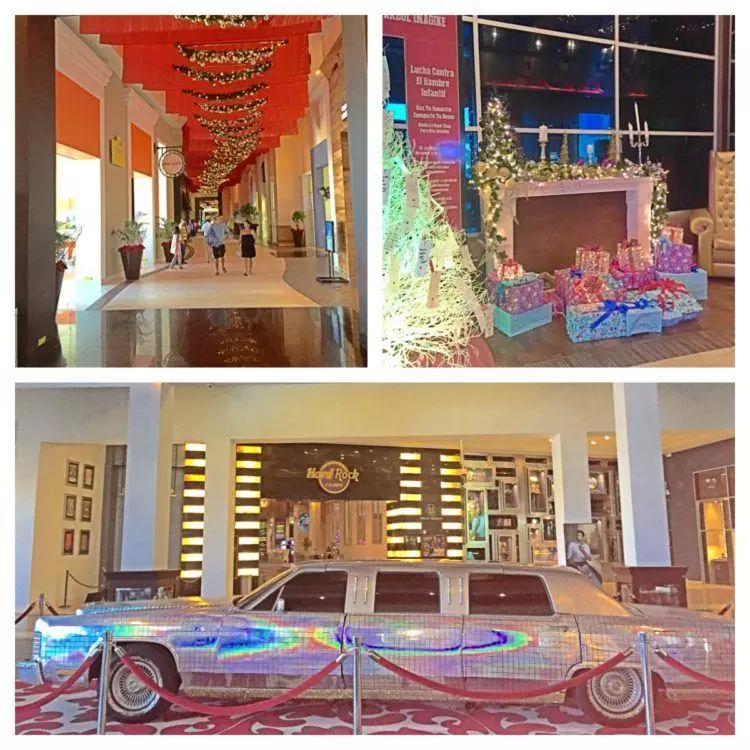 The Room: As soon as we walked into our room, we let out a huge sigh. Being just a regular room with a king size bed I was pleasantly surprised to have two levels with a large hydro spa tub and a private balcony. The bathroom was also spacious with a separate toilet area and a huge (expect that word a lot in this post) walk in shower with two separate shower heads. The closets had sufficient hangers and 2 bathrobes. The bedding and towels were very comfortable and maid service kept our room clean and well supplied with bath amenities. Of course there was a huge flat screen TV as well as a phone which included free calls to the US. A huge plus! We did not have an ocean view which was the only thing I would have splurged for.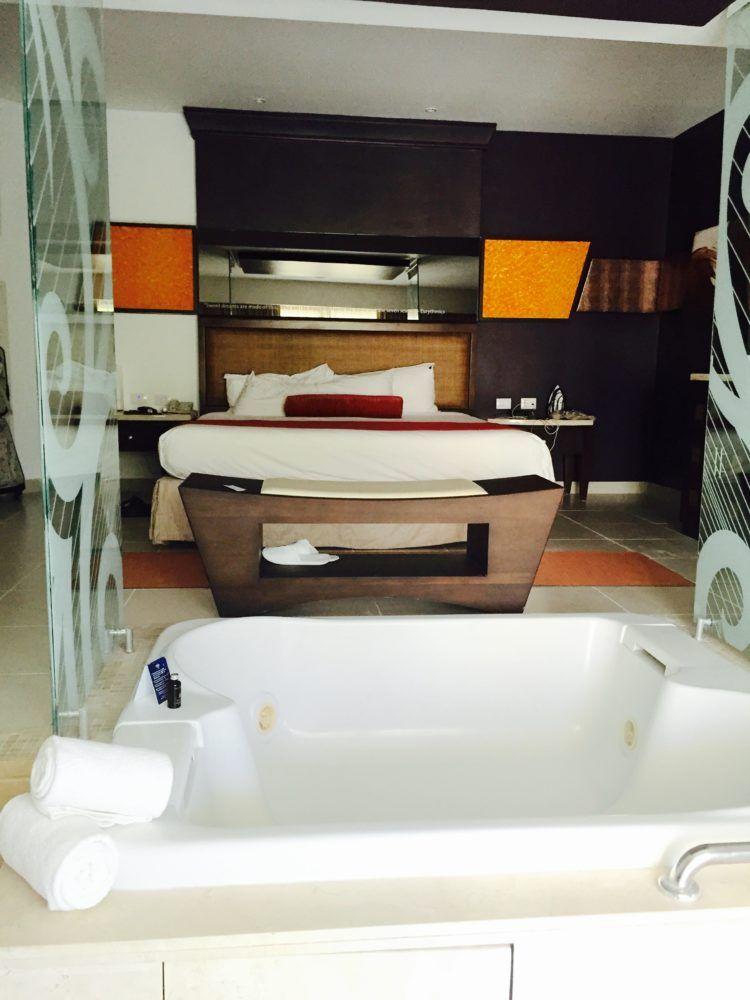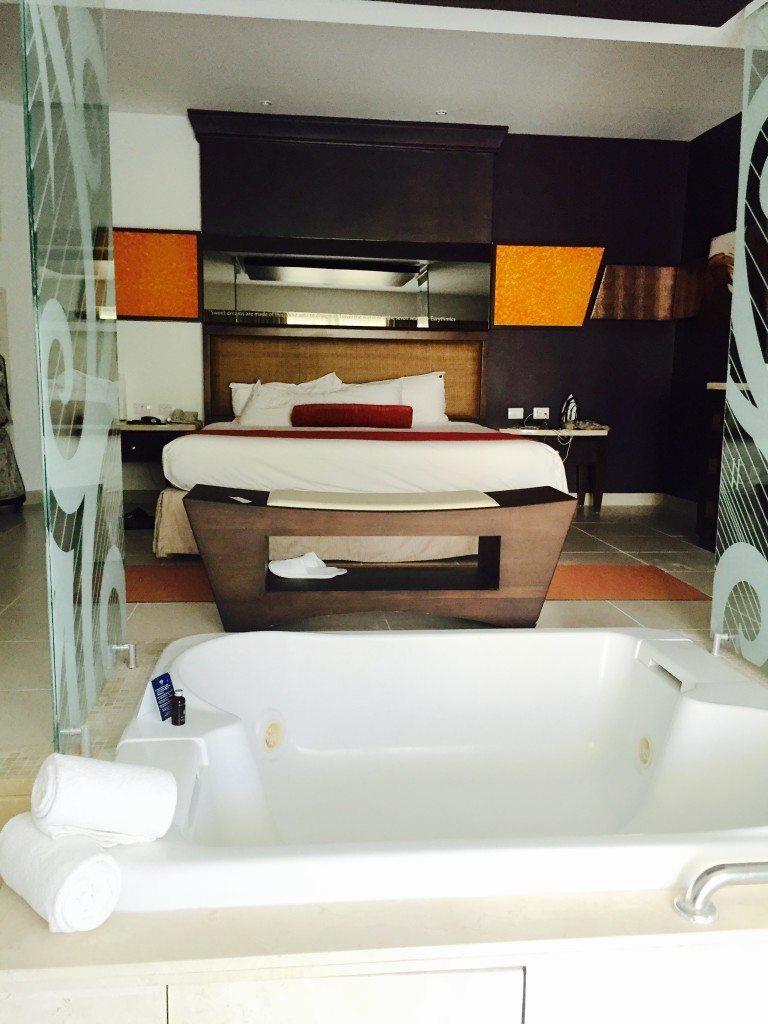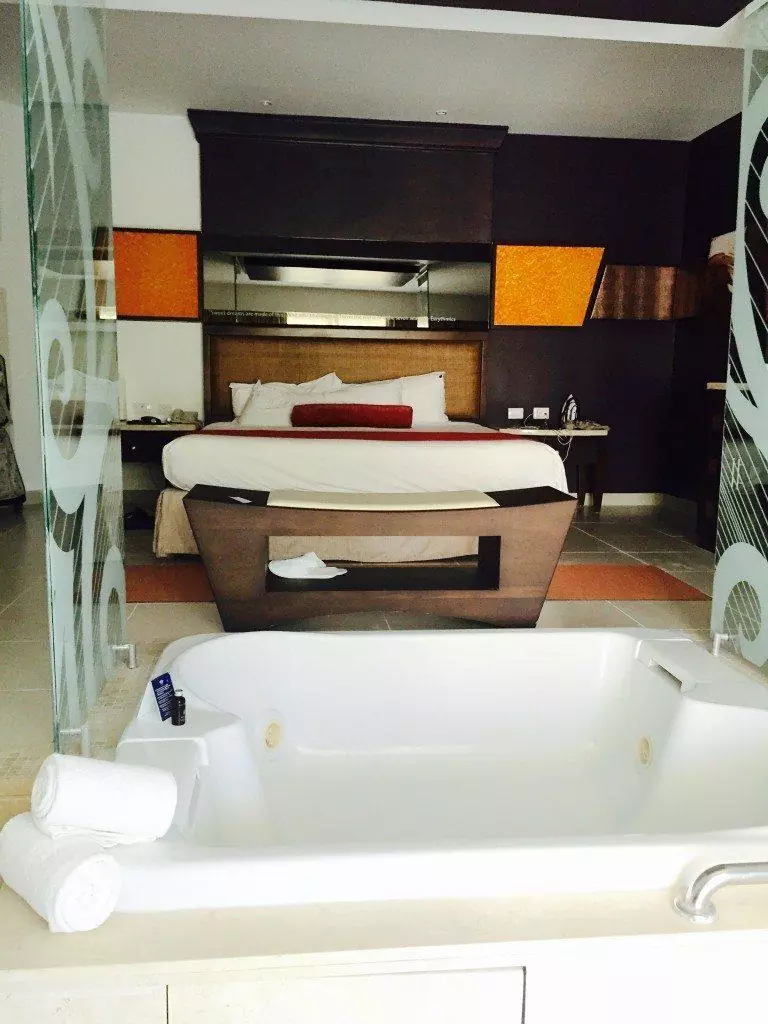 The Resort Property: As I mentioned above, the resort sits on 121 acres of beachfront property. This is a good and bad thing. It is good because there are a lot of options as far as pools and dining at the resort and a long stretch of beach area to relax on. I always found beach chairs and beach huts available as well as pool chairs. The bad parts were the lack of intimacy and getting around the resort. After we checked in we were told to take one of the shuttle trams to our room. With luggage in hand this was a bit of a task. There are buildings upon buildings that look exactly the same so you have to pay attention to where you are and where you are getting off. Although it is possible to walk from the dining areas or the casino or clubs to your room, this may take a while and in the Caribbean heat and sun-you will be sweating. However, it was entertaining to meet different people on the trams and strike up conversations about where people were from and why they were at the Hard Rock Punta Cana. We met several groups that had been coming to the property year after year so that was a great sign. Due to the size be sure to give yourself extra time to wait for and take the trams. The main check in buildings fit the classic Hard Rock Hotel look with restaurants, shops, conference rooms and the casino. The rest of the resort resembles most all inclusive properties with pools, palm trees and outdoor restaurants with ocean views. In fact, they have 13 pools with 4 swim up bars and a pool for kids with a water slide. If you are interested in golf, the Hard Rock Golf Club at Cana Bay has an 18 holes golf course designed by champion golfer Jack Nicklaus.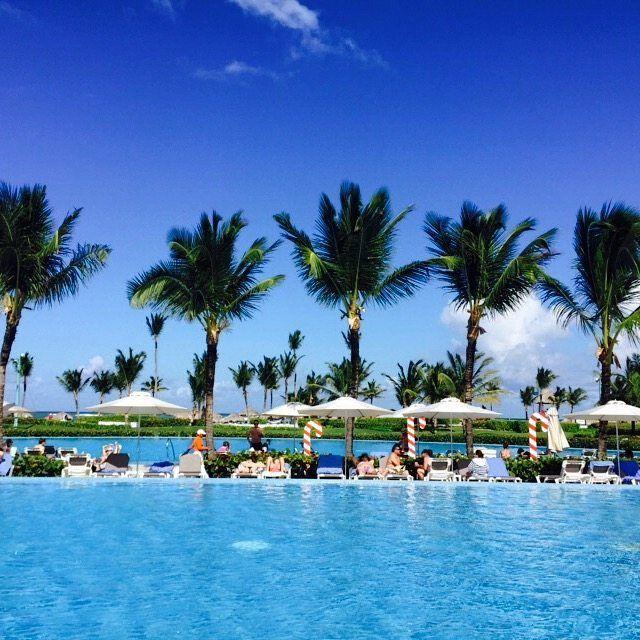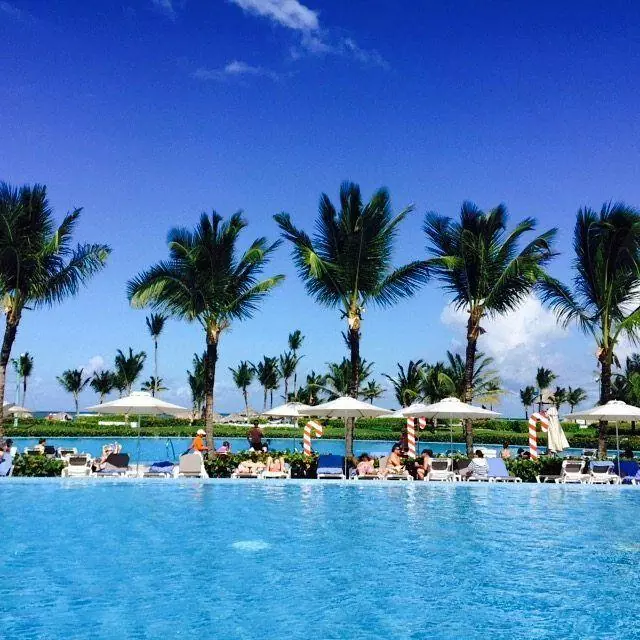 The Dining: The 24 hour room service-Thank You!! We used this as soon as we got to our room. The room service menu, and as we soon realized, most menus on the Hard Rock Punta Cana property had American food. On one hand this was understandable since it is the Hard Rock which is an American brand and they are trying to cater to American tourists but when I travel to another country I enjoy trying their cuisine. The resort has an Italian restaurant, a Brazilian style restaurant (this was closed while we were there), a Caribbean restaurant, an Asian restaurant, a Steakhouse as well as places for pizza, coffee, deli sandwiches and coffee. If you would like to splurge-since this is not part of the all-inclusive rate- make reservations at "The Simon Mansion". This is the mastermind of Chef Kerry Simon serving fancy American fare. We dined at several of the restaurants for buffet breakfasts and for dinner. I cannot say any of the meals were memorable. My favorite place was "The Market" located in the main building. It is a buffet open for breakfast, lunch and dinner. I found it to be the cleanest and most stylish of the all-inclusive restaurants we had dined in. The food was fresh and delicious with omelet stations, traditional Dominican food, a juice bar, and a delectable dessert area. The service was also impeccable. In terms of alcoholic drinks-I loved their Pina coladas and had quite a few while there. For those drinking hard liquor there were complaints that they did not taste like "top notch" brands.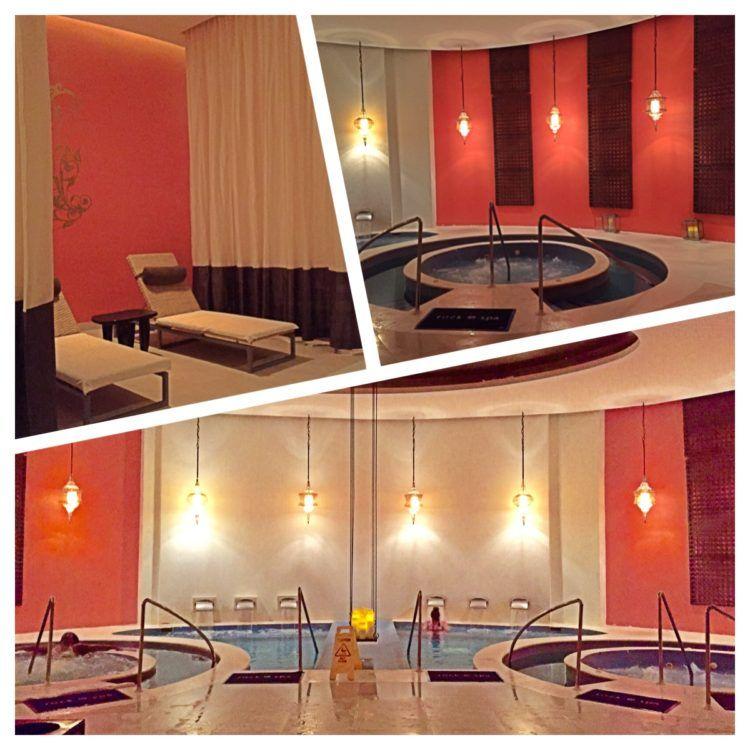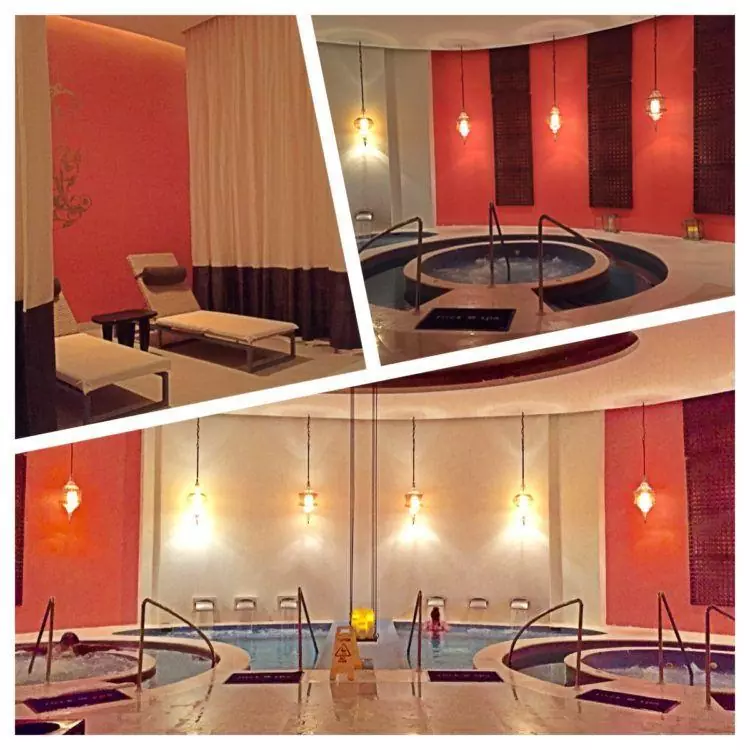 The Spa: Lucky for us our group received resort credits! We used some of the credit for a couples massage. The spa facility was huge! ( I warned you) According to their website, the "Rock Spa" is 60,000 sq feet. I have been to several spas in Las Vegas but I think this one is the biggest I have seen. It was divided into male and female areas, had multiple indoor pools, an ice room, steam rooms, saunas and private showers. Adjacent to the spa is the gym "Body Rock" and the "Posh Beauty Salon". I definitely recommend treating yourself to this experience.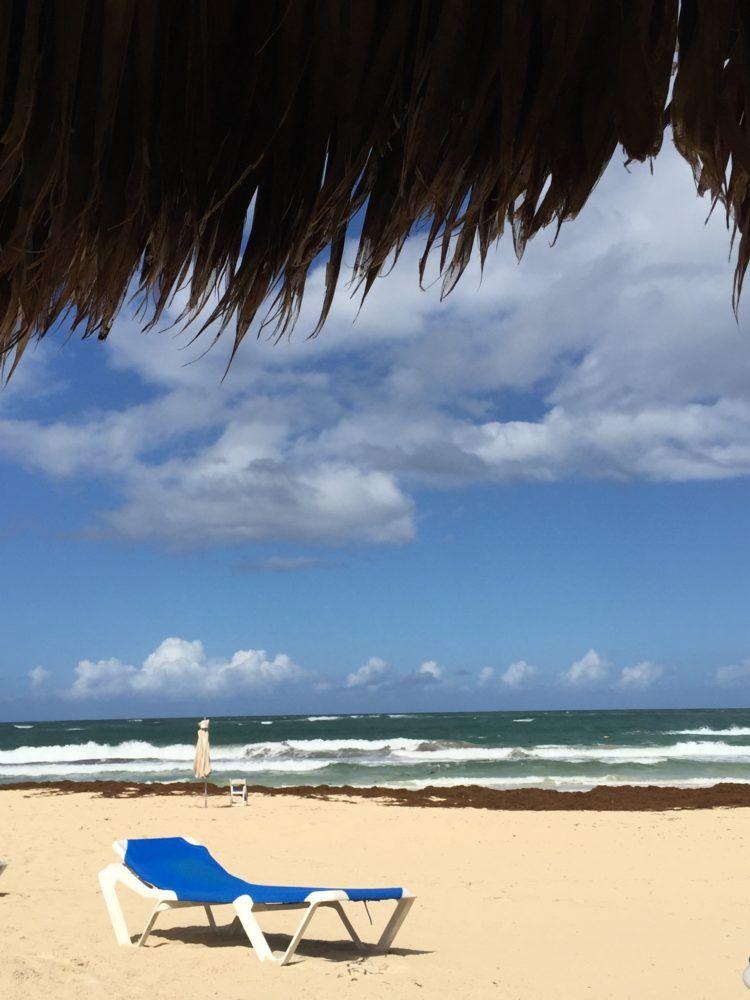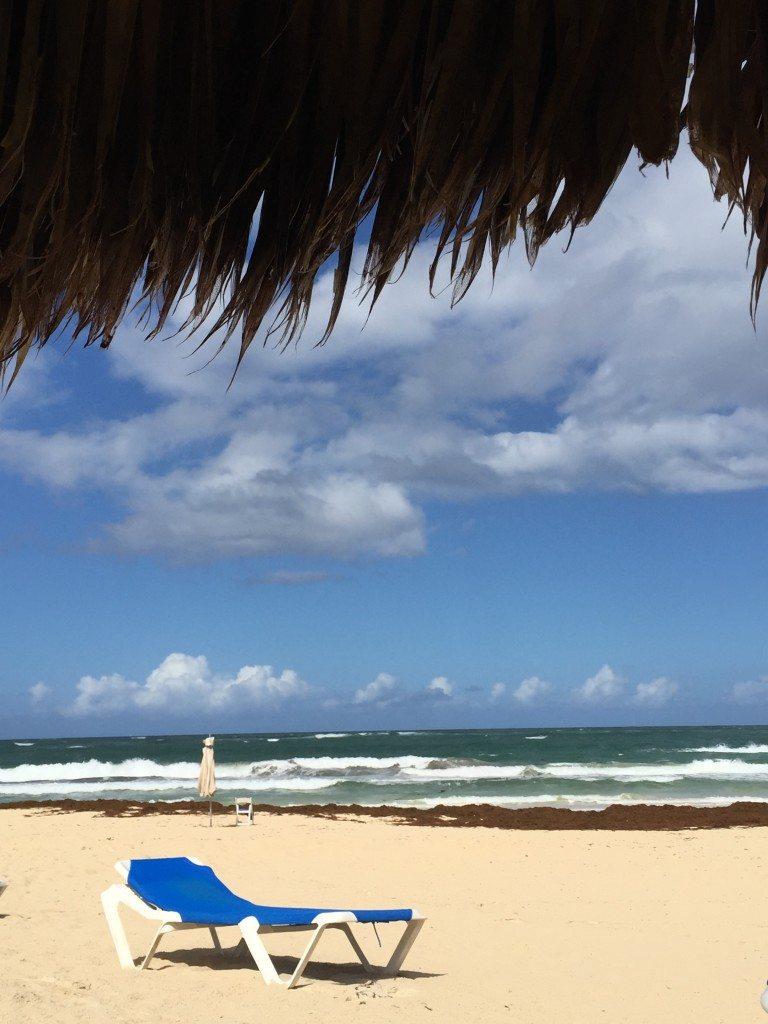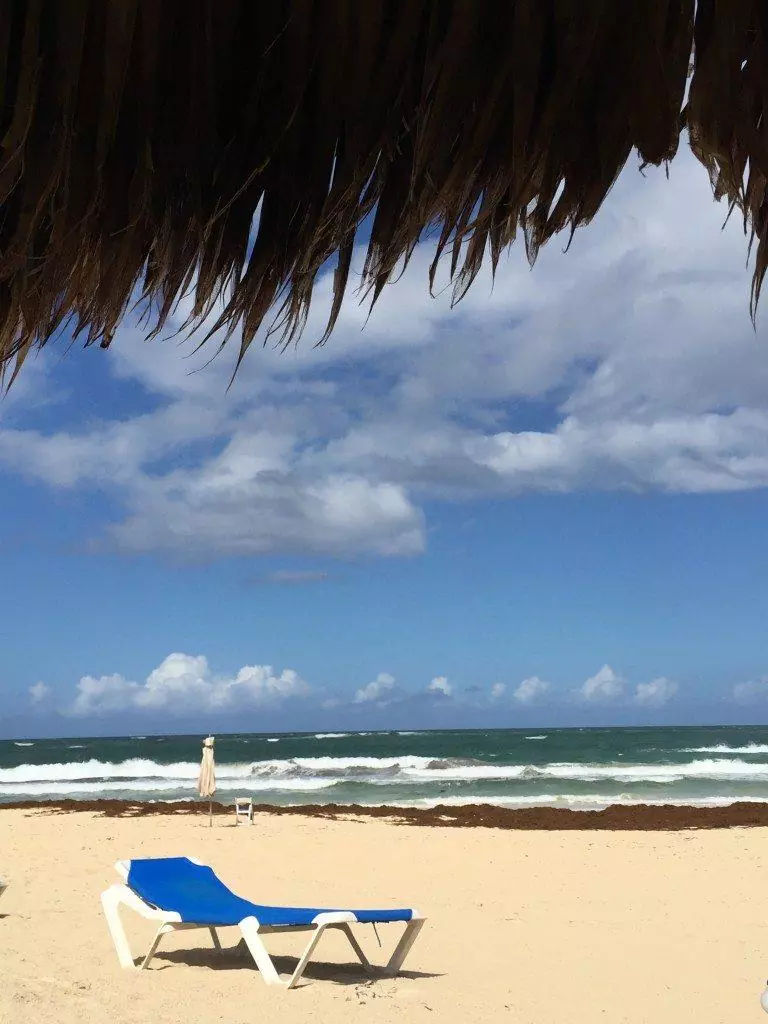 The Amenities: So of course there is a large Vegas style casino with 400 slot machines, a poker room, roulette tables, sports book big screen plasmas and even baccarat and craps. The resort also has tour desks where you can plan trips into Punta Cana or on the resort. I used some of my resort credits to also go horseback riding on the beach for the first time! Other members of our group went sailing on a catamaran and swimming with dolphins. As with most all-inclusive resorts there are activities and live shows planned all day and all night. There are family themed events as well. In terms of nightlife there are lounges in the main building open late and also the "Oro Nightclub" which is a 14,000 sq.ft. two level complex with international bartenders. However, there is an entry fee and alcohol is not included.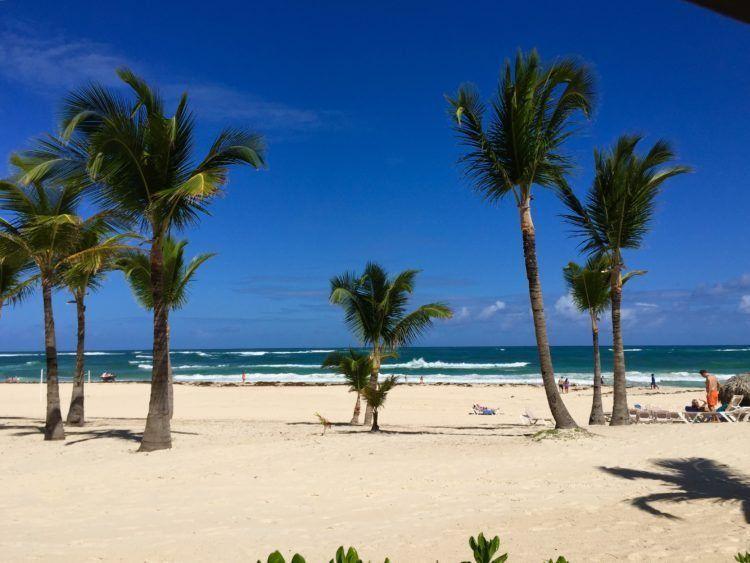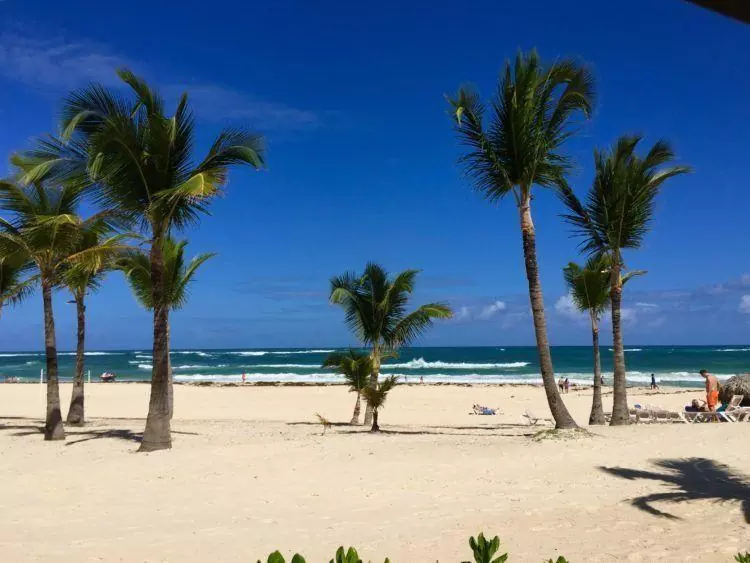 Overall Impression of Hard Rock Punta Cana: I have been to quite a few all-inclusive resorts mostly in Jamaica and Mexico. For those who enjoy all the amenities and convenience of all-inclusive resorts, you will enjoy this property. I found the staff to be friendly and helpful-even the ones that were not fluent in English. The beach! Oh my! This was my favorite part of the resort. Can you tell by all the pics? 🙂 The sand was soft and the ocean views calming and beautiful! Tripadvisor  ratings give this resort 4 ½ out of 5. I feel that is a bit high and would give it 4/5. As mentioned above, the food and alcohol was not of high quality or variety and the large size of the property with transportation needed to get around was a bit inconvenient. If you prefer a more intimate all inclusive setting this may not be the place for you. But the beach!! I leave you with this video to illustrate my point!
Have you been to the Hard Rock Hotel Punta Cana? Have you been to Punta Cana or Dominican Republic? Do you enjoy all-inclusive resorts? If so share your thoughts with us.
N.S.W.