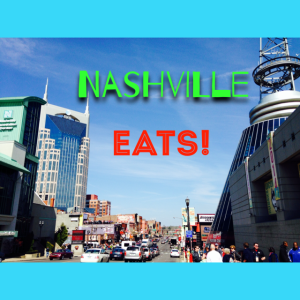 A few months ago I went to Nashville, TN for the first time and prior to visiting I asked some fellow foodies their picks for best Nashville restaurants! I just realized I was holding on to this valuable list while it should be shared with all my readers who live in or maybe visiting the area! So her is a list of great Nashville Eats!
Recommendations from my fellow blogger and chef supreme from Southern Fatty.com:
Arnold's Country Kitchen
PM burger
Merchants
Prince's Hot Chicken Shack.
Loveless Café.
Pancake Pantry. This place was recommended by 2 people on this list and they were the best pancakes I have ever had. The sweet potato pancakes and pecan pancakes were well worth the long line outside!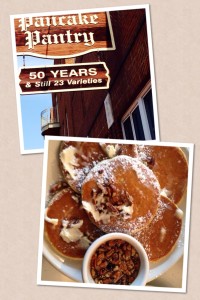 Recommendations from my foodie friends!
CREMA for coffee& tea
Jacks BBQ
Le Peep
Monell's
Garden Brunch Café-We waited and waited and after being seated were asked to move to another table AND our server was not very good to say the least. But since I like to support black owned businesses I held on. The owner came out to take our orders and apologized which I appreciated. After all of that they brought out our crab cake eggs benedict and bananas foster French toast. Both were very appetizing!
The Pharmacy-Very cool place including a large outdoor space with picnic tables. I was told I had to get a milkshake so glad I did! Rich and creamy vanilla ice cream! Yum! Add that to burgers and sausages and you have a pretty delicious and filling meal!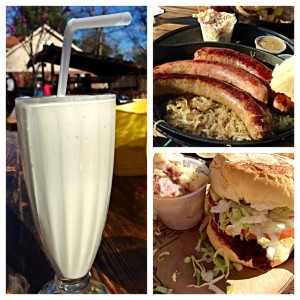 I also came across a few places during my research:
Burger Up: listed as having one of the best burgers in America.
Husk:from James Beard Award winning chef Sean Brock. I did dine here and the first impression of a large, old but sophisticated Nashville home gave me high hopes. The service and presentation of dishes were excellent but unfortunately the tastes did not live up to my expectations.
Southern Steak and Oyster Bar: I noticed pics from here on Instagram and they looked mouth watering especially the chicken and waffles.
From Food& Wine Magazine: Rolf and Daughters, Flyte World Dining& Wine.
Have you been to any of these restaurants or have your own favorites to share? If so please comment below!
N.S.W.
Comments
comments