This post contains affiliate links. However, all opinions expressed here are original. If you click through on a link, you won't pay a penny more, but I'll receive a slight commission which helps me keep this information available to you. Thanks!
---
Have you ever been to New Orleans? If so you know eating in New Orleans is a true foodie experience. There are so many great restaurants from fine dining to comfort foods. Read what a frequent traveler to the area picked as the best restaurants in New Orleans! I am pleased to introduce this as a brand new ongoing series on The Sophisticated Life. Every month I will be bringing you posts on Top 5 Restaurant Picks from cities across America. These restaurant posts will be written by locals and foodies intimately familiar with the city of which they write. Sit back and tune in each month!
New Orleans Dishes: Discovering the Best Restaurants in New Orleans!
From Keisha:
I've visited many cities within 34 of the 50 United States, and none have a special place in my heart like New Orleans, affectionately known as "NOLA." Situated below sea level in the humid and swampy gulf region is a flamboyant yet sophisticated city filled with loads of history, culture, resilience and dynamic eateries! Baby, let me just say that the only thing better than being in New Orleans  is eating New Orleans dishes! I've visited on several occasions, most notably for the annual Essence Music Festival held during the July 4th holiday weekend. There is no shortage of beautiful people and places to eat when it comes to The Crescent City. Eating in New Orleans means French-influenced Creole and Cajun fare to some of the best soul and seafood you will ever savor. It truly has it all!
In Chris Rock's latest film, the cast attempts to narrow their favorite emcees of all time down to their Top Five. It was a challenging task, complete with hilarious debate and rebuttal, to narrow such a large and talented field of players down to just five of the best restaurants in New Orleans. You can hopefully appreciate then, that giving "props" to my personal top five favorite eateries in NOLA was an extremely difficult task. My picks are based on overall quality of food and experience. In no particular order, here goes my top 5 restaurant picks for eating in New Orleans!
If you've ever been to NOLA, you have surely been on Bourbon Street (shame on you, if not). One of the first and most popular restaurants you will encounter upon walking onto Bourbon is Le Bayou. Known most prominently for its impressive oyster bar and airy, balcony seating, Le Bayou is an excellent introduction to Cajun and Creole cuisine, typical New Orleans dishes. An absolute must-have on their extensive menu is the Shrimp & Grits Napoleon; it features "fried green tomatoes and seasoned, creamy southern grits surrounded by gulf shrimp drizzled with a Cajun cream sauce."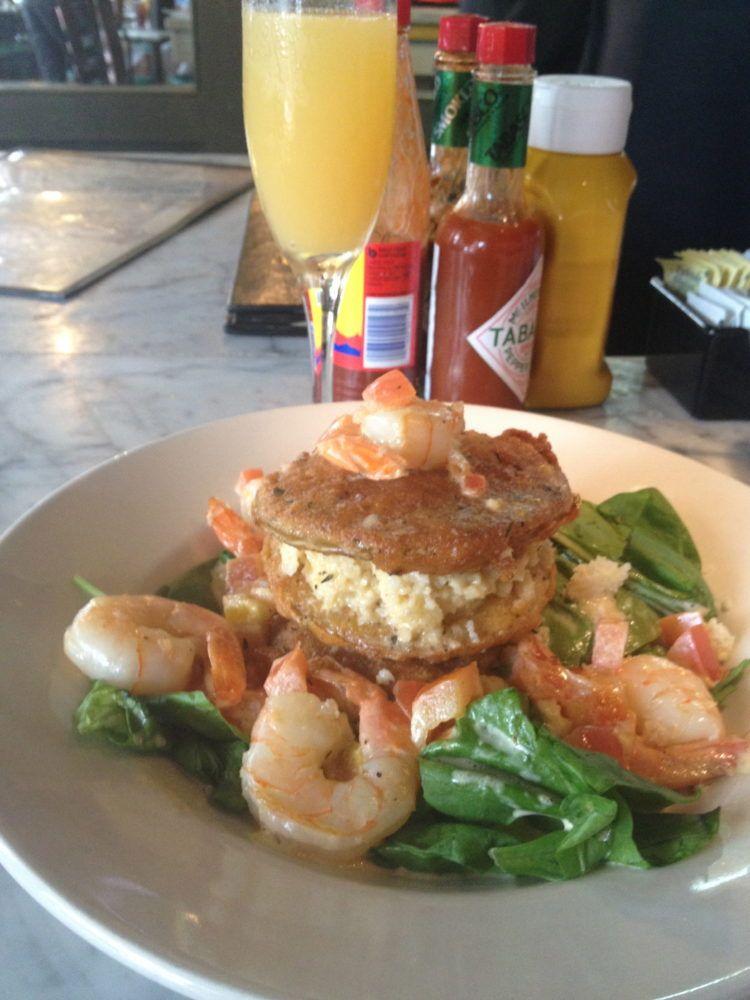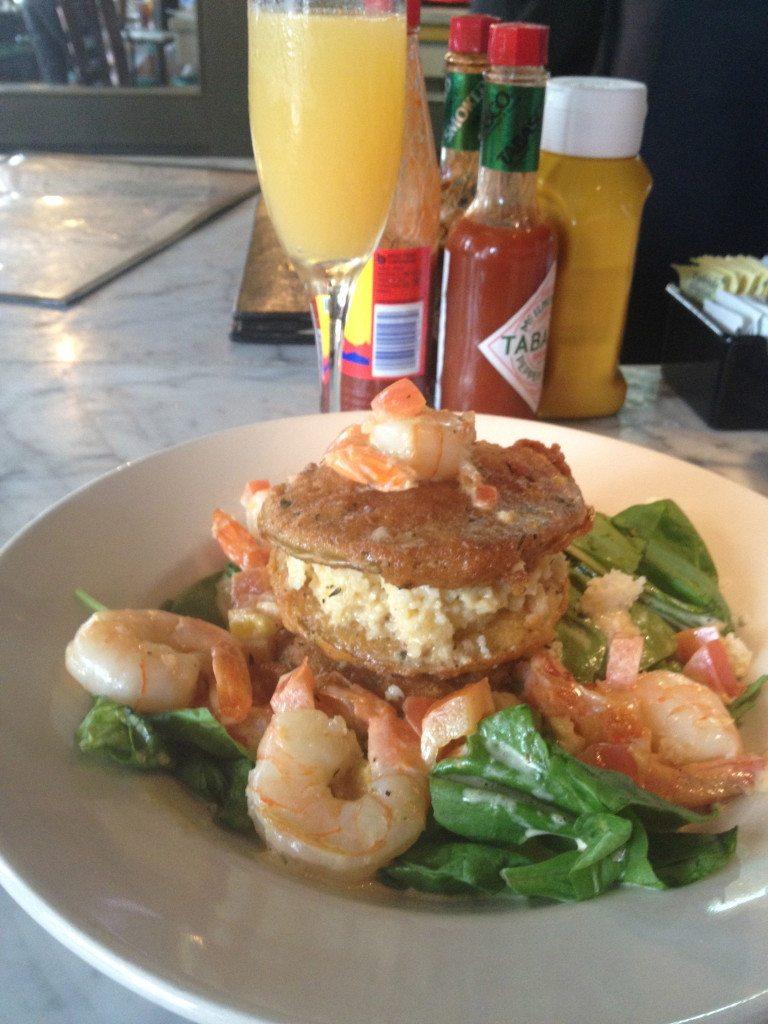 Can I tell you that have contemplated a flight from ATL to NOLA just to have this dish? Please believe it's that good. Do get there as soon as they open, especially if it's a weekend, or if there's special event going on since balcony seating is usually at a premium. And do stop by the oyster bar for a magnificent selection of offerings. Have the Cajun Baked and Ya-Ya Chargrilled oysters!
739 Conti Street, French Quarter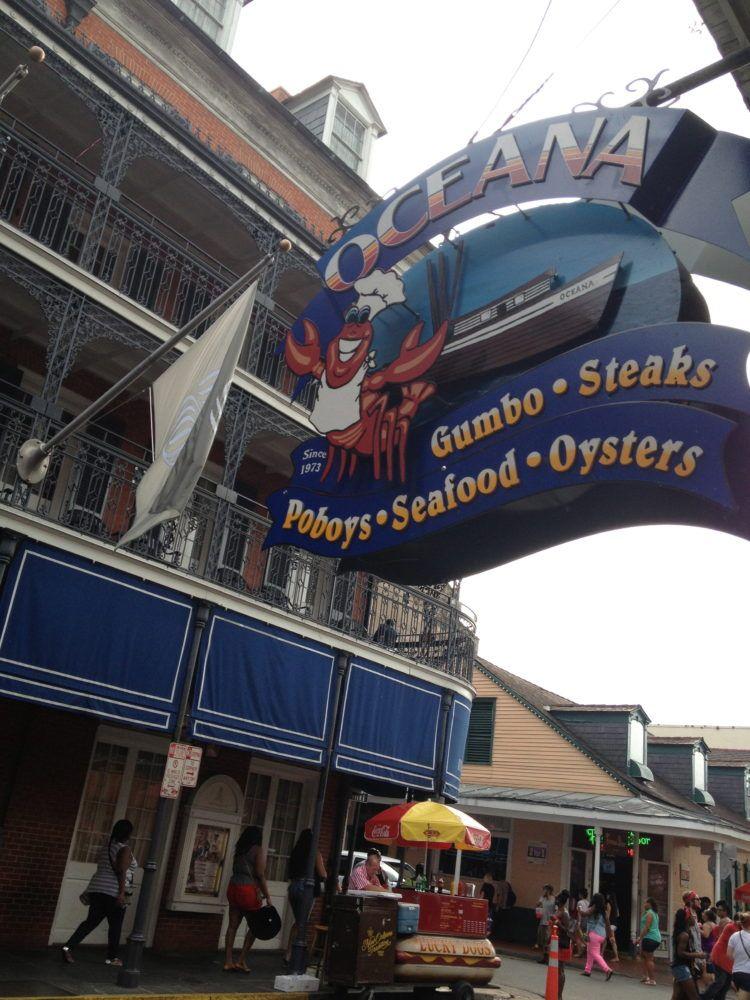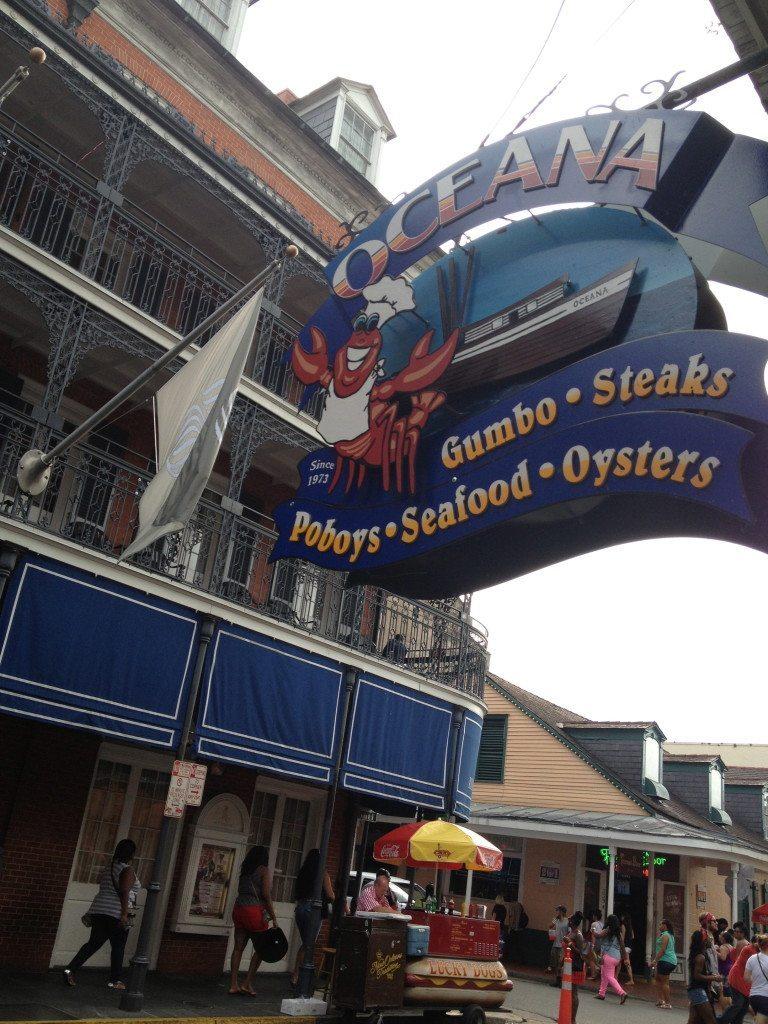 Located just a few blocks up the road on Bourbon and Conti is the equally popular Oceana Grill. This was the very first restaurant I dined at on my first visit to NOLA and easily makes my list of the best restaurants in New Orleans. It is also the first stop to eat at on any subsequent trip. It's popular, and the prices are right for the area. Make it one of your first stops too while eating New Orleans dishes. There is usually a line but it moves pretty quickly.
Anything with crawfish is good to go here. You will have plenty of seafood dishes to choose from but when crawfish is in season, why would you want anything else? The Crawfish Étouffée and the Crawfish Fettuccini are unique and amazing entrees. My personal favorite dish is the Barbecued Shrimp (also available as an appetizer).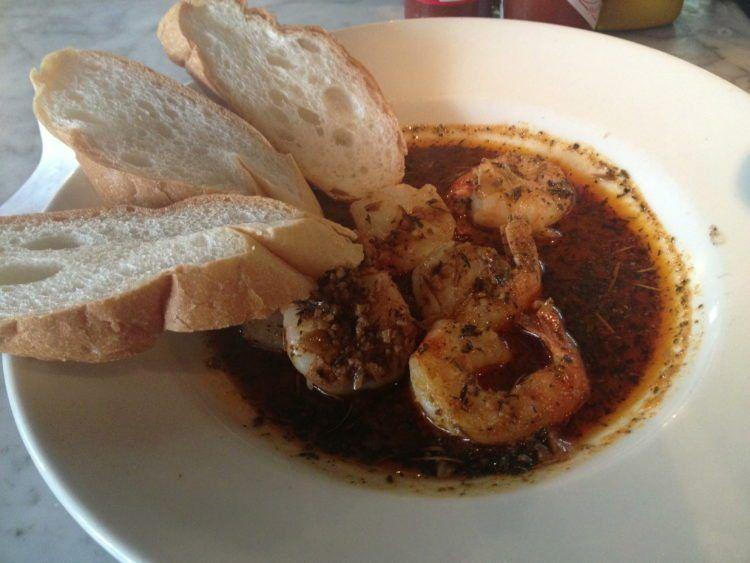 Now, this dish isn't what you think it is; there's no BBQ sauce involved. You will peel and eat whole shrimp marinated in New Orleans style lemon-butter and pepper sauce, and you will lick your fingers clean honey! I have turned everyone that I've dragged to NOLA on to this dish. Become a believer, why don't you? 🙂
333 Saint Charles Avenue, Central Business District
Listen to me very carefully: do not pass go nor collect $200 without making your way here. It's definitely one of the best restaurants in New Orleans. This is one of Chef John Besh's restaurants. Who is Chef John Besh? He won the coveted James Beard Foundation Award for Best Chef – Southeast in 2006 and he will be inducted into the Foundation's "Who's Who" for 2014. Luke is tucked inside of the Hilton St. Charles hotel in the Central Business District. It is home of one of the best brunch offerings and home of the best d*mn Shrimp & Grits on the planet, period. Yes, I said it. It's bold and they back it UP.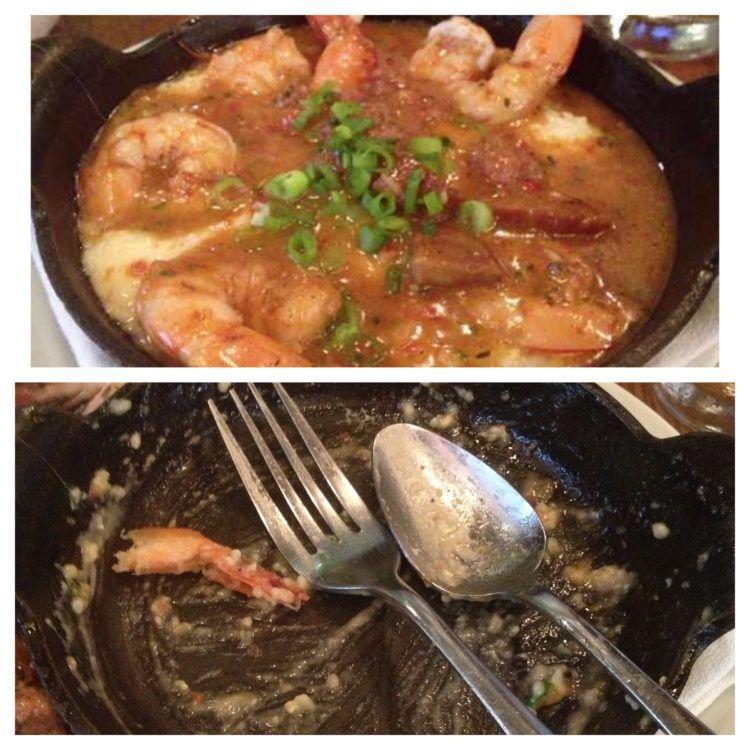 Underneath the juicy, jumbo shrimp and andouille swimming in a roux that is out of this world are the creamiest, most perfectly made grits I have ever, ever eaten. The combination is perfect, and the chef always gets some "shugah" from me when it's finished! The New Orleans dish itself is small but filling. You will pay a pretty penny to dine here (the Shrimp & Grits dish is $21!) but it will be worth anything else you eat. I have had my share of Shrimp & Grits in NOLA, Houston, Charleston, Atlanta and Savannah. I have yet to encounter any New Orleans dish that comes close to the one made at Lüke!
401 Poydras Street, Central Business District
Yes, you will definitely burn a lot of calories standing (and sweating, depending on the time of year) in the mile-long line before you get to your seat and get to order some New Orleans dishes. Yes, the service just might be hit or miss depending on the day. Yes, it will absolutely be worth it all in the end. Let me preface this by saying that while po-boys reign supreme for most at Mothers, I am totally here for the bird, that is, Mothers' fried chicken. I know there's lots to choose from, but a fried chicken plate with a side of red beans and rice, cabbage (or turnips) and a swallow of Mothers' iced tea makes for a true visit to the 504. Tourists have not earned their NOLA stripes if they've not withstood the long line to dine at Mothers. If you're passing down Poydras, definitely add this place to your must-try list for eating in New Orleans! And, bring good shoes.
620 Decatur Street, French Market District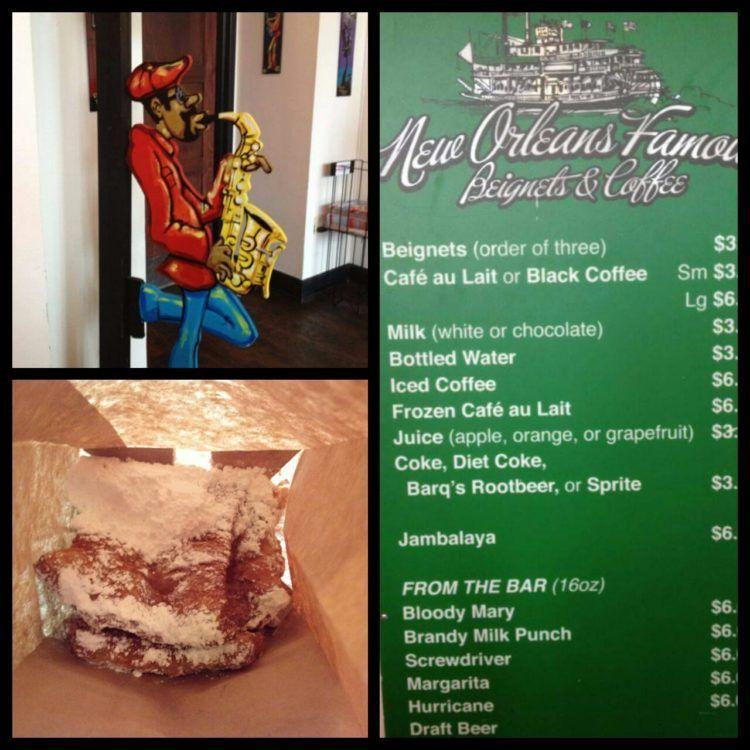 Hopefully I don't lose anyone here, but if you're like me and you're over the two hour wait times that can often happen at Cafe Du Monde, then dare I say give this awesome alternate a try. New Orleans Beignets and Coffee House is located on Decatur Street, just across the way from Cafe Du Monde, actually (strategically clever!). The beignets are made to order, priced just right, and you will not wait an eternity to get them. Be sure to get a cafe au lait to wash it all down, too. It was cash only when we went last summer, so go prepared. Definitely try to get patio seating: live music, optimal people-watching opportunities and nice views of St. Louis Cathedral. It is super relaxing and romantic!
NOLA is foodie heaven and it was incredibly hard to choose just five of the best restaurants in New Orleans that have left a lasting, mouth watering impression over the years!
So, what say you? What has been your experience eating New Orleans dishes? Have you dined at any of these fine establishments?
Do you think you can list your Top 5 Favorite Restaurants in the Big Easy?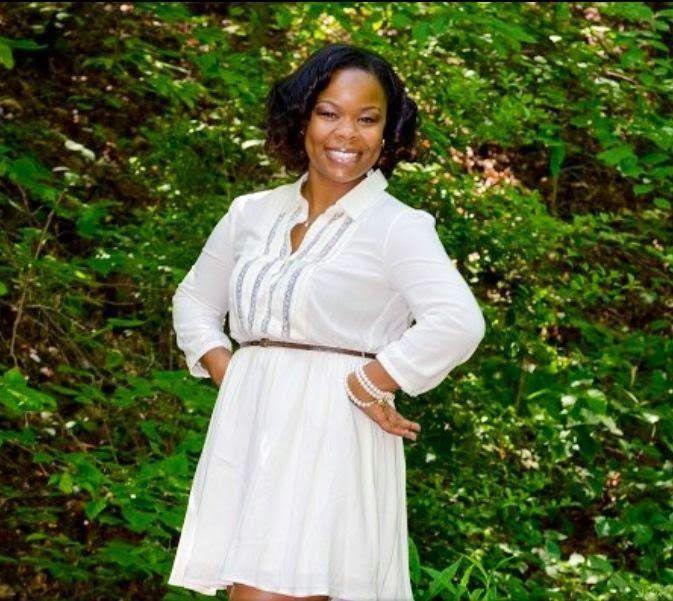 Keisha Rogers is a twelve year educator currently residing in the metro Atlanta area. The California native has visited 34 states, 12 countries, and looks forward to the opportunity to work abroad this summer. Follow her journey on Instagram @toobusytraveling!
From Nadeen:
I would like to Thank Keisha for sharing her Top 5 Favorite Restaurant Picks for eating in New Orleans! I love finding out about new places to eat and look forward to dining in some of the best restaurants in New Orleans on my next trip!
If you all are looking for more info about NOLA, I suggest picking up a Lonely Planet guide and/or booking an amazing NOLA food lovers tour through Viator! Please do share your tips and info as well.
Since I have been to NOLA several times and love the area, I will accept her challenge of picking my Top 5 Restaurants! Emeril's Delmonico (from Chef Emeril Lagasse) which is the location I had Bananas Foster for the first time! Nola Restaurant:Also from Emeril Lagasse. I love the decor and quaint casual atmosphere. Cochon Restaurant-from Chef Donald Link. He is another acclaimed James Beard award winning chef including for his cookbook "Real Cajun". This is defintiely for pork lovers hence the name of the restaurant. Cochon is pig in French. Look for the Cochon butcher shop next door! I agree with Mother's above-get the bread pudding! And I have to say I still love Cafe Du Monde! I dined at one of Chef John Besh's other restaurants while eating New Orleans dishes in August. It is set in a beautiful old home, the service was impeccable and the tasting menu was unique. Expect to spend $$$! Lastly, I am glad Brennan's Restaurant has reopened since it is a classic and I have only dined at the one in Las Vegas! ( Was that more than 5? lol)
Take the challenge-what are your Top 5 Restaurant Picks in New Orleans! Your favorite New Orleans dishes? Check back next month for the Top 5 Restaurant Picks in Charleston, SC! If you would like to take part in this restaurant series please email me at: [email protected]! Be sure to head to the Food section of The Sophisticated Life for more great food posts!
N.S.W.