San Francisco is absolutely one of my favorite places to eat! The diversity of cuisine is amazing and the quality of the food the same. I am excited to have one of my favorite travel & food bloggers-Andi from Misadventures with Andi-share her Top 5 Restaurant Picks in San Francisco! Andi resides in San Fran and her pictures and posts constantly make me drool!
From Andi:
San Francisco has a robust food scene – from amazing food trucks and carts – to multi-Michelin starred restaurants – with everything in between. You can also eat nearly every type of cuisine known to man.  I am always exploring new spots in the city, tough job, but someone has to do it! Narrowing down to my five favorite restaurants is pretty tough, but I've given it a shot!
TADICH GRILL
Location: 240 California Street.
San Francisco itself is not that old, especially when you compare it to the East Coast, so when I say Tadich Grill is San Francisco's oldest restaurant; it "only" dates back to 1849. But it is the third oldest continuously run restaurant in America! And there is a reason for that – it is darn good.
If you want to experience San Francisco's traditional dishes, Tadich Grill is where to go. I love the Cioppino, a fish stew originating in the city by Italian immigrants – there is nothing better on a cold day. Or sand dabs – another regional dish. They also make killer martinis!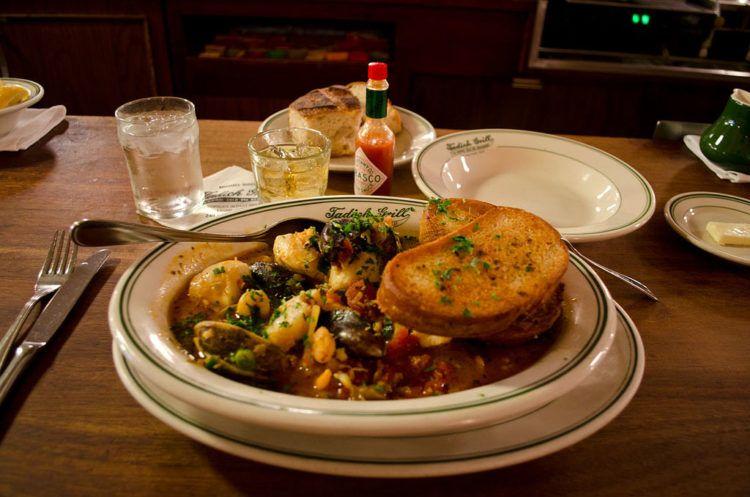 YANK SING
Location: 101 Spear Street.
San Francisco has really great dimsum spread out all over the city and the Bay Area, but for dumplings, particularly seafood dumplings, my go-to place is Yank Sing. Many celebrities and celebrity chefs (from Chris Cosentino to Patrick Stewart) rave about their pork buns as well.
Yank Sing is set in an elegant environment, cloth tablecloths and napkins, polite staff, a bit of a departure from the Hong Kong style scream-if-you-want-it dimsum carts. And the food is simply delicious!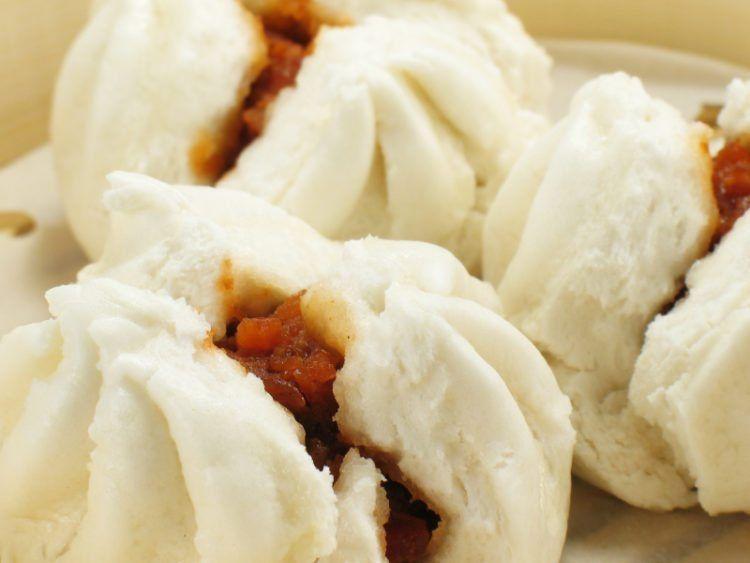 BLOWFISH
Location: 2170 Bryant Street.
I am a big fan of sushi. I eat sashimi at least once a week along with other types of Japanese food. But when I want unique rolls, with layers upon layers of flavor, I head to Blowfish. On the outskirts of the Mission District, this sushi restaurant knocks it out of the park. They've got equally unique cocktails, anime playing on TV's and really funky décor.
If you are a salmon fan, don't miss the Sakezanmai Roll with salmon (sake), salmon skin and ikura (salmon roe) – the textures together are amazing and delicious.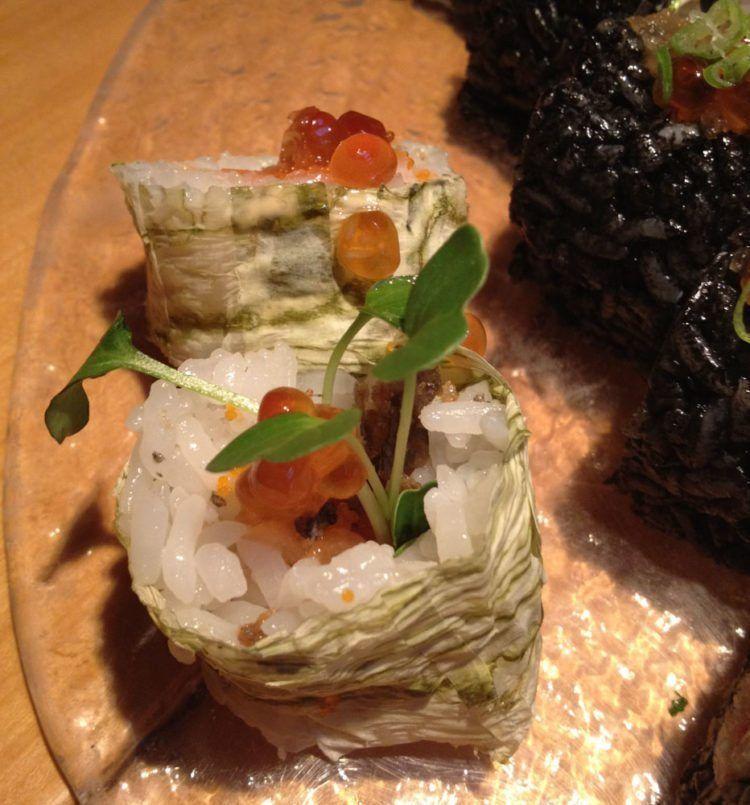 STATE BIRD PROVISIONS
Location: 1529 Fillmore Street.
We have many restaurants with accolades in San Francisco, all of which should be visited at least once, but my favorite is State Bird Provisions. It is nearly impossible to get into, but if you have the patience and you are willing to wait in line, there are several seats available every night that you might be able to snag.
What to say about the State Bird Experience? Their food is farm-to-table served dimsum style with dishes you would never imagine and you never know what you are going to get! But one dish that is nearly always on the list and it is a must-get: the CA state bird with provisions – deep-fried quail in a buttermilk batter and served with lemon-stewed tomatoes.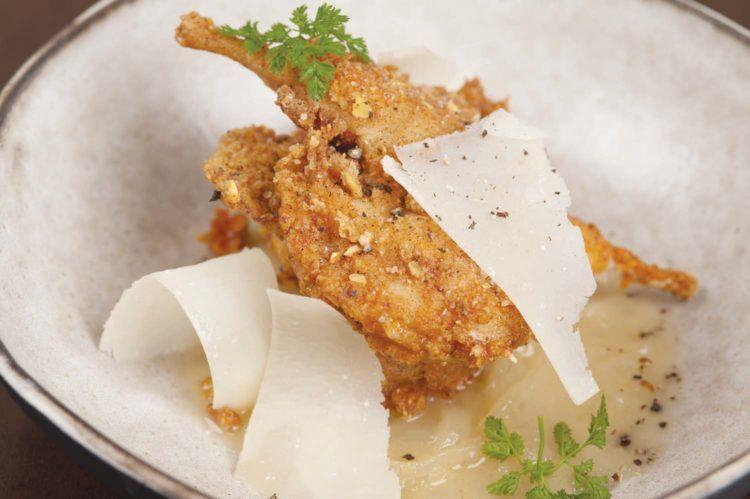 BAR AGRICOLE
Location: 355 11th Street.
For my last pick, I've gone with a restaurant that not only serves great food and cocktails, but does so in an aesthetically pleasing, green-built, sustainable way. Bar Agricole has a beautiful terrace with garden plots of herbs planted amongst the tables and a well-designed restaurant; it is definitely a hidden gem.
They are known for their hand-crafted cocktails and cool SoMa vibe. But, like many San Francisco restaurants, Bar Agricole also serves true to farm-to-table, local seasonal ingredients and every time I eat there I am at odds with what to choose. One thing not to miss is their exception cheese plate, the selection is always phenomenal.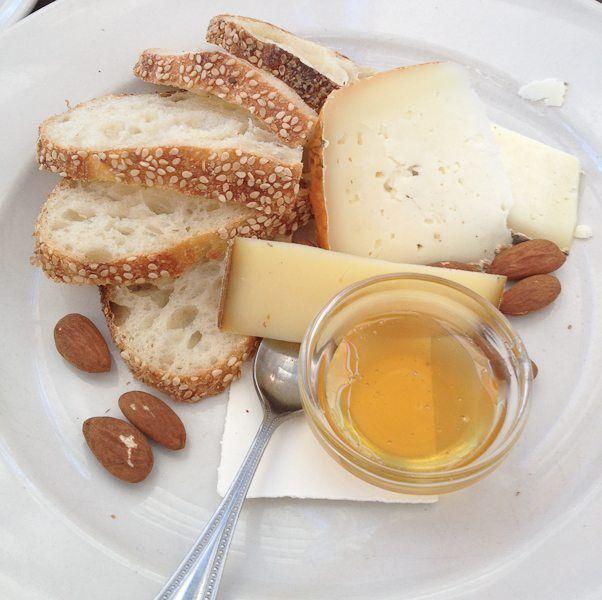 BONUS – SoMa StrEat Food Park
Location: 428 11th Street.
(Shhh, don't tell Nadeen!) Right down the street from Bar Agricole is the SoMa StrEat Food Park. This is one of my favorite places to check out the latest and greatest food trucks in the city. They've got tables, covered seating, a bathroom and an ATM, and a dozen different "restaurants on wheel" every day!
San Francisco is a GREAT city for food, it may be too great, the list of new places and old is endless. I do hope you enjoyed my favorite picks and will have an opportunity to check one or two of them out on your next trip!
Thank you Andi for sharing your Top 5 Restaurant Picks in San Francisco! I have been there several times but look forward to trying these new restaurants! Have you been to any of Andi's picks? If so share your thoughts with us below! Visit Misadventures with Andi and follow her on social media. Also, be sure to catch up on the Top 5 Restaurant Picks blog series with cities such as Charleston, New Orleans, NYC, Los Angeles and up next…Chicago! Pin this post for later reference!
N.S.W.
Photo Notes:
Tadich Grill photo credit: Leslie Wong
Yank Sing (mine, no need to attribute)
Blowfish (mine, no need to attribute)
State Bird Provisions photo credit: Brian Molyneaux
Bar Agricole (mine, no need to attribute)
Comments
comments