Do you know how to keep kids healthy while traveling abroad? How do you prepare for international travel with kids? What things do you pack? Do you know what to do if your kids get sick in another country? What signs and symptoms should you look out for while away and on your return?
Some of you may be aware that I spoke at the 2ndannual Audacity Festival by Nomadness Travel Tribe in Memphis, Tennessee. I spoke on a medical panel called "Travel 911". We discussing everything from travel emergencies to medical tourism to travel insurance.
As a practicing Pediatrician with over 20 years of experience, an experienced traveler and an award-winning travel blogger, I decided to focus on how to keep kids healthy while traveling abroad. While preparing my talk I realized it would make a great blog post. So, if you were unable to attend the conference, here is a travel guide on how to keep kids healthy while traveling abroad.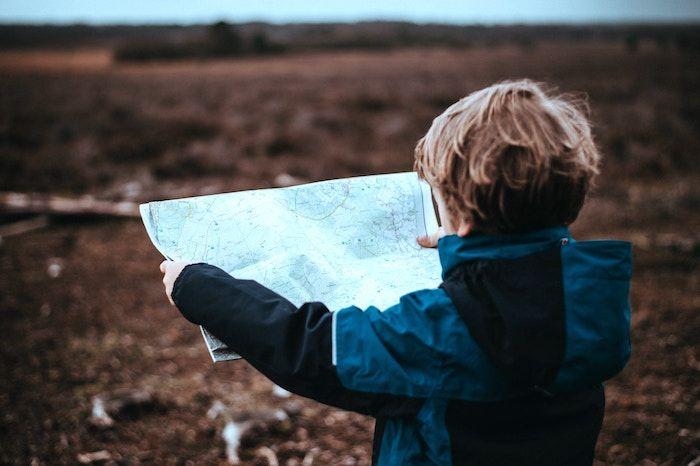 These are all recommendations. Please check with your child's physician before traveling abroad and before administering any vaccines or medications.
Preparing for Health Needs Before You Leave
1. Make an appointment with your Pediatrician

I suggest doing so at least 4-6 weeks prior to your trip. Babies and children should have a wellness visit as well as making sure all their vaccines are up to date.
All vaccines including the MMR vaccine. There was a 300% increase in worldwide cases of MMR in just the first few months of 2019. Measles is very contagious. 1 in 4 kids are hospitalized from it and 1-2/1000 children die from Measles. The largest outbreak of Measles in the US this year was in New York City. In Williamsburg Brooklyn there were 500 cases in the Jewish Orthodox community. In April the mayor declared a public health emergency. Measles has been reported in 30 states including Washington, Michigan, Georgia and Pennsylvania.
In order to keep kids healthy while traveling abroad, research which vaccines your child will need. This will depend on which city or country you are visiting. These vaccines may be given at your pediatrician's office. But some vaccines may need to be ordered or require a visit to a travel clinic.
Vaccines that may be recommended or required prior to international travel with kids include:
Typhoid
Yellow Fever
Meningitis
Hepatitis A
Influenza
Japanese B Encephalitis
Rabies
2. Visit the CDC website
www.CDC.GOV has a lot of information, but the most important tab to click on is Traveler's Health. There will be a drop-down box that will allow you to search for information on destinations, travel notices, finding a travel clinic, and even a disease directory.
Look for the drop down box under "Travel Advice & Resources". Then scroll down to Traveler Advice and look for "traveling with children". You will immediately be redirected to a page that lists tons of information on international travel with kids. It gives recommendations on vaccines and medications, tips on staying healthy in that destination, packing lists and travel health notices.
While on the CDC website pay attention to the travel notices:
A Level 3 (RED) warning means avoid nonessential travel. As of March 2020 there are several countries listed with a Level 3 warning due to the Coronavirus outbreak. These countries include China, Iran, Italy and South Korea.
Level 2 (YELLOW) encourages you to practice enhanced precautions. Current Level 2 destination is Japan.
Level 1 (GREEN) means practice usual precautions. Preventing mosquito bites should be at the top of your list (more on this below). This is due to infections like Dengue fever.
Another useful website to check is by the U.S. Department of State. Travel.State.Gov has detailed information on foreign countries in the international section.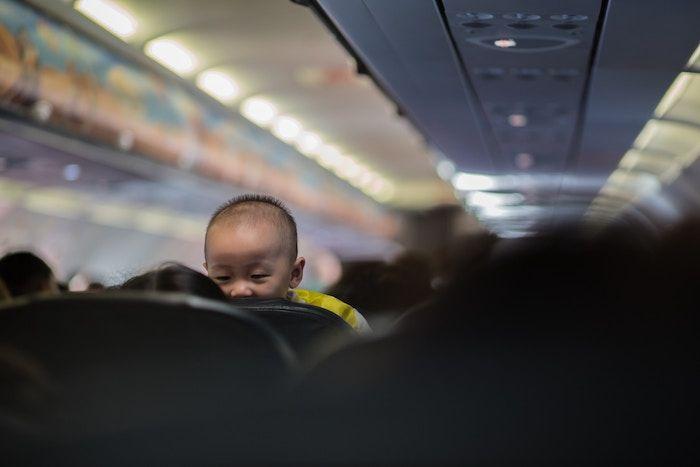 3. Get Vaccines & Prescription Medications
As mentioned above, you should make an appointment with your child's doctor at least 4-6 weeks prior to international travel. Being fully vaccinated is important to keep kids healthy while traveling abroad.
Some vaccines require more than 1 dose, and most take at least 1 month to build up immunity in your system. Also, your child's pediatrician may need to order special vaccines or recommend a travel clinic.
Your child's doctor will also discuss the need for certain prescription medications. These include prophylaxis for Malaria, antibiotics for traveler's diarrhea such as Zithromax, Cipro or Rifaximin. If your child takes any chronic medications, please be sure to have an ample supply on hand. This includes Epipen for any allergies.
Travel Clinic: If your pediatrician is unable to give all the vaccines your child needs, you should make an appointment at a travel clinic. The CDC website gives options such as Health Departments, Travel Medicine Clinics and Yellow Fever Vaccination Clinics. These offices have experts on travel vaccinations for babies, toddlers and children.
4. Get Travel Insurance
I highly recommend obtaining family travel insurance before traveling abroad. There are several carriers which allow you to pick travel insurance based on your destination, duration and activities planned. I personally used World Nomads for years for individual trips. Their website is very easy to use.
However, since I do a lot of international travel, I decided to get an annual plan for me and my husband. Allianz is a great option for this. Be sure the travel insurance policy includes medical evacuation. This covers medical transportation from another country back to your home country such as the United States.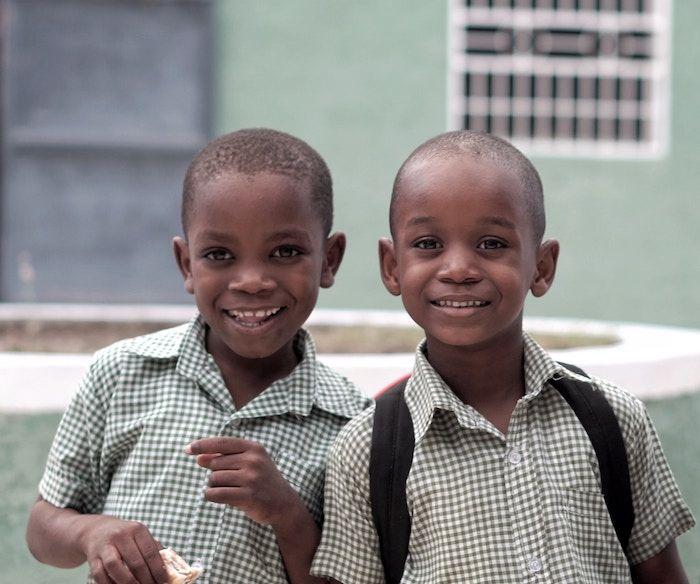 What to Pack When Traveling With Kids
If you would like a pretty printable list of things to pack for your international vacation, subscribe to my newsletter 🙂 You will also receive a to-do list for your trip abroad. A frequent question that arises is what medicines to carry while traveling abroad. For international travel with kids here is my recommended packing list:
First Aid Kit
Sunscreen (waterproof if needed), sunglasses, hats
Tylenol, Motrin or Advil (Ibuprofen) for pain & fever
Benadryl for rashes and allergic reactions
Dramamine or similar for sea sickness or car sickness
Insect Repellant with Deet or similar-Oil of Lemon Eucalyptus (Cutter), Picaridin (Skin so Soft)
OTC (over the counter) cold medications and cough syrups
Pepto Bismol or similar for upset stomach
Imodium for diarrhea (for children 12 years and older. However, this can be given to kids over 2 years of age for 1-2 days. Check with your pediatrician)
All Prescription Medications such as Epipen
Hand Sanitizers and Wipes
Optional: Water filtration bottles and electrolyte powders or solutions for dehydration.
Tips for Keeping Kids Healthy During Your Trip
There are several simple things you can do to keep your kids healthy while traveling abroad. Most of these tips will help prevent your child from getting serious illnesses.
Sticking to a healthy diet and getting regular exercise should be a priority even while traveling abroad. Also, make sure your kids stay well hydrated.
Water: stick to bottled water if possible. Remember this while brushing teeth, mixing formula or ordering drinks with ice. Another option is to boil water before using it.
Food: Wash hands before and after eating or use hand sanitizers. Stick to pasteurized dairy products. Only eat well cooked meat. Only eat fruits and vegetables that have been washed and/or well cooked.

Prevent Mosquito Bites: Use one of the insect repellants listed above. Dress your kids in long sleeved tops and long pants. Avoid scented lotions. Avoid having kids out at dusk.
Diseases Transmitted by Mosquitos include Dengue fever, Malaria, Yellow fever, Eastern and Western Equine Encephalitis, Japanese Encephalitis and Chikungunya.
When to Seek Medical Treatment in Another Country
If your child gets sick while traveling abroad, you should seek medical attention. Red flags include fever, rash, headache, vomiting and diarrhea. Diarrhea is more worrisome if it is bloody. If you are unable to seek medical care in your destination, call your pediatrician for guidance.
Things To Do After Your Trip:
Hopefully following this travel guide will keep your kids healthy while traveling abroad. However, once you have returned, there are still signs and symptoms to look out for.
Take your kids to the doctor for fever, headache, rash, vomiting, diarrhea or a bad cough that may indicate pneumonia. In addition, be sure to complete any series of vaccines that may have started prior to the trip. And, complete all prescribed prophylactic/preventative medications.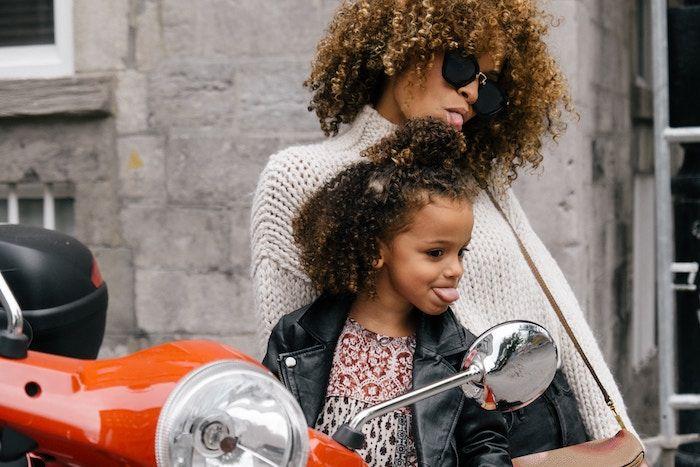 I hope you have found this guide on international travel with kids helpful. There is some planning involved when traveling internationally with kids but it is obviously worth it. Check out this other great post "6 Tips for Traveling Abroad With Kids".
I love when my two worlds of medicine and travel expertise collide. Please feel free to contact me with any questions.