It is truly hard to believe that I have never been to Charleston South Carolina! I have read and heard so many great things about it! I love charming old towns and now live within driving distance in Atlanta Georgia. It is on my travel bucket list for this year and I am determined to make it happen! My blogger friend Natalie of Cosmos Mariners wrote a guest post on this blog on her Top 5 favorite Charleston restaurants and that also peaked my interest. When I came across this information on delicious burgers and eggs Benedict choices in Charleston, my mouth started watering! I wanted to share these Charleston restaurants with you in case you are planning a visit there!
Burgers:
5Church:
Chef Jamie Lynch's signature 5Church Lamb Burger is worthy of a visit alone, made with red onion marmalade, gorgonzola fondue, arugula and Chef Jamie's secret sauce on a housemade sesame bun.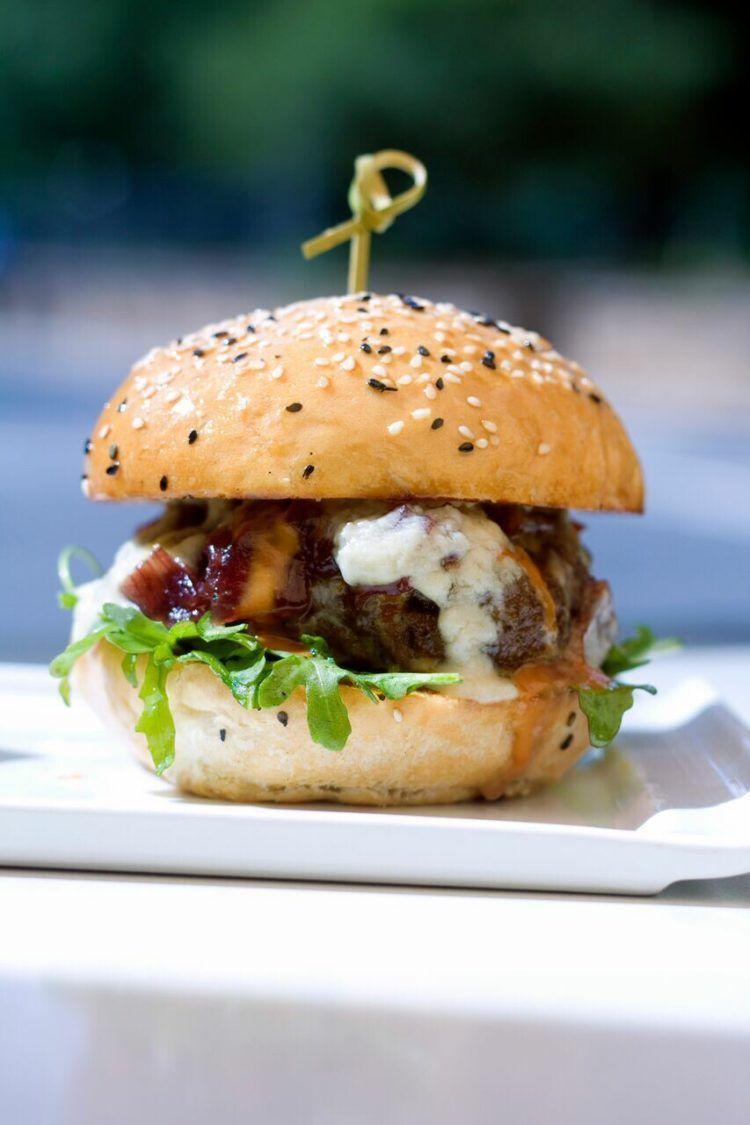 Halls Chophouse:
With its home on the restaurant's bar menu, Chef Matthew Niessner's Halls Chophouse Burger is made with top-quality prime ground beef shipped directly from the Allen Brothers out of Chicago. Cheddar cheese and a side of parmesan truffle fries make Halls Chophouse one of Charleston's best options for a post-work burger.
Eli's Table:
The perfect combination of smoky, sweet and savory, Chef Jack Melson tops the Eli's Burger with cherry smoked bacon, smoked gouda cheese and charred onions, served on a potato roll.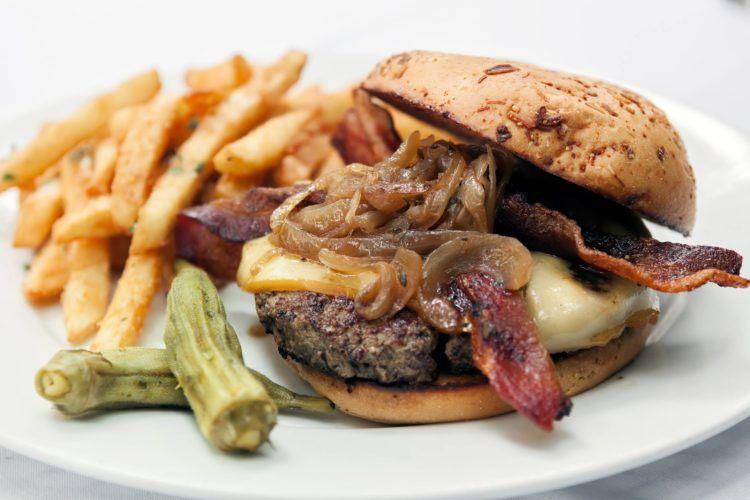 Old Village Post House:
Tucked into the quaint Old Village in Mount Pleasant, the Post House is a delicious option for brunch, lunch or dinner. Chef Forrest Parker's 8 oz. Post House Burgeris hearty and soul-satisfying, topped with pimento cheese, smoked bacon and remoulade on a brioche roll.
Two Boroughs Larder:
Wednesday means Burger Night at Two Boroughs Larder, available every week beginning at 5 p.m. One of Charleston's most indulgent burgers around, two patties are topped with Nueske's bacon and smothered in mornay.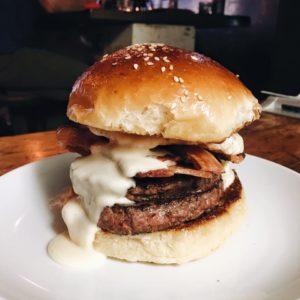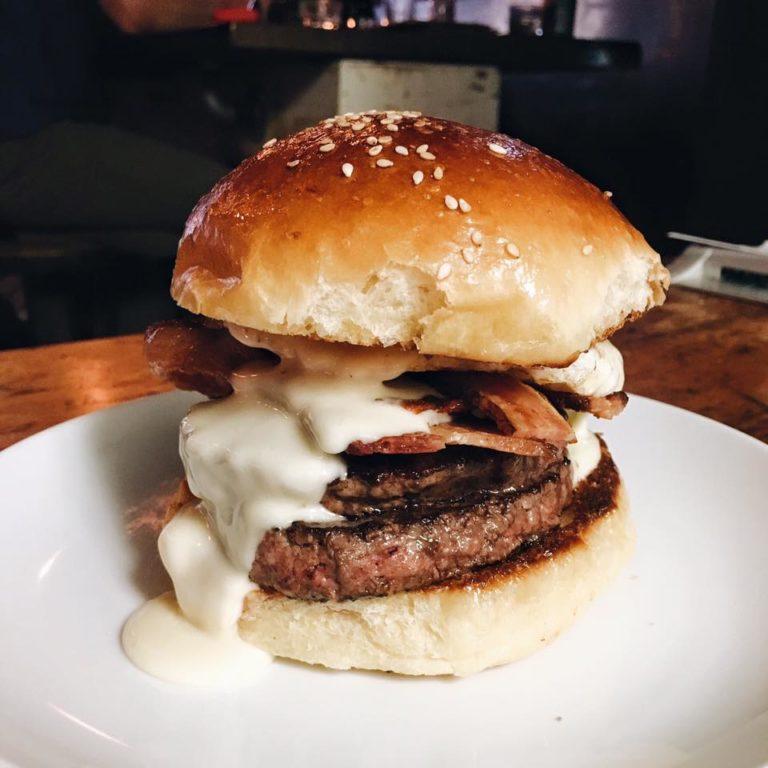 Benedicts:
Eli's Table:
Serving breakfast every day from 7 a.m.-3 p.m. Chef Jack Melson is somewhat of an eggs benedict master, offering three creative options including the Lowcountry Benedict with crispy fried oysters and tasso ham gravy, the Shrimp & Grits Benedict with smoked gouda grit cakes and the French Onion Benedict (pictured below) with grilled sirloin, caramelized onions and texas toast.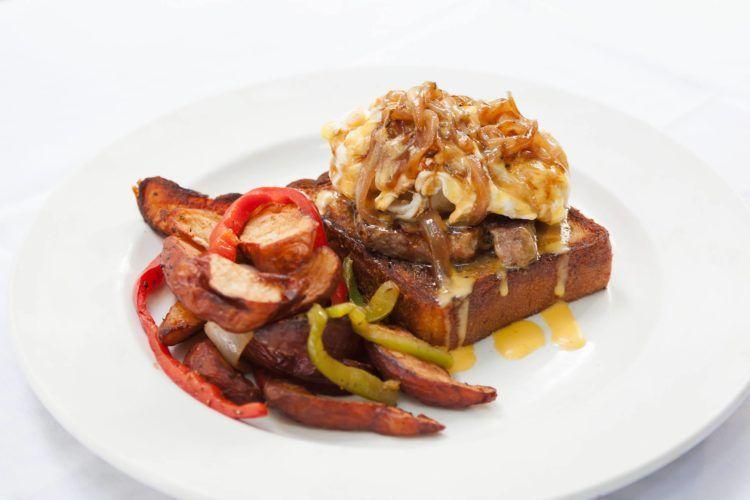 Virginia's on King:
A King Street favorite for a Lowcountry breakfast or brunch, Virgina's on King offers four unique spins on Eggs Benedict, all served on biscuits topped with poached eggs and hollandaise. Diners can choose from Spinach, Bacon & Fried Green Tomato, Country Ham & Collard Greens, Mushroom & Potato Hash and Crake Cake & Asparagus.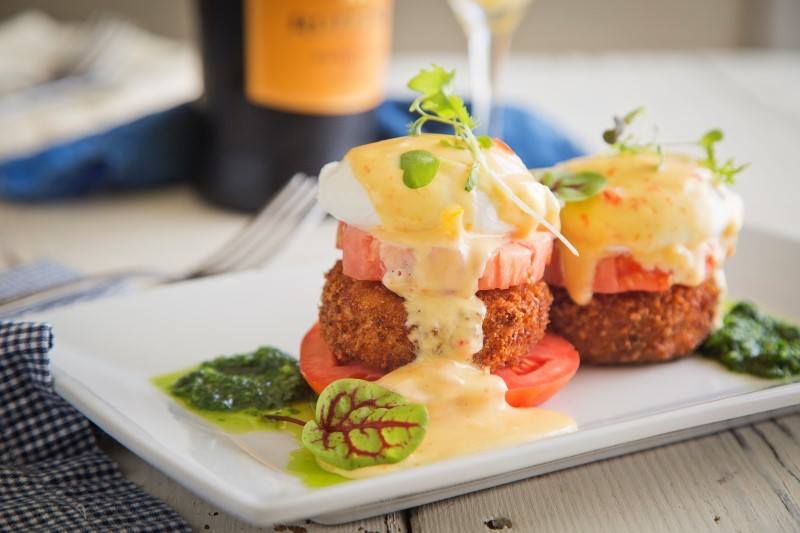 Caviar & Bananas:
Those looking for a quick, casual and affordable breakfast or brunch should head to Caviar & Bananas for its healthy-spin on Benedict- the Veggie & Eggs Benedict, made with vegetable-quinoa cakes, wilted spinach and fresh herb hollandaise on whole wheat English muffins.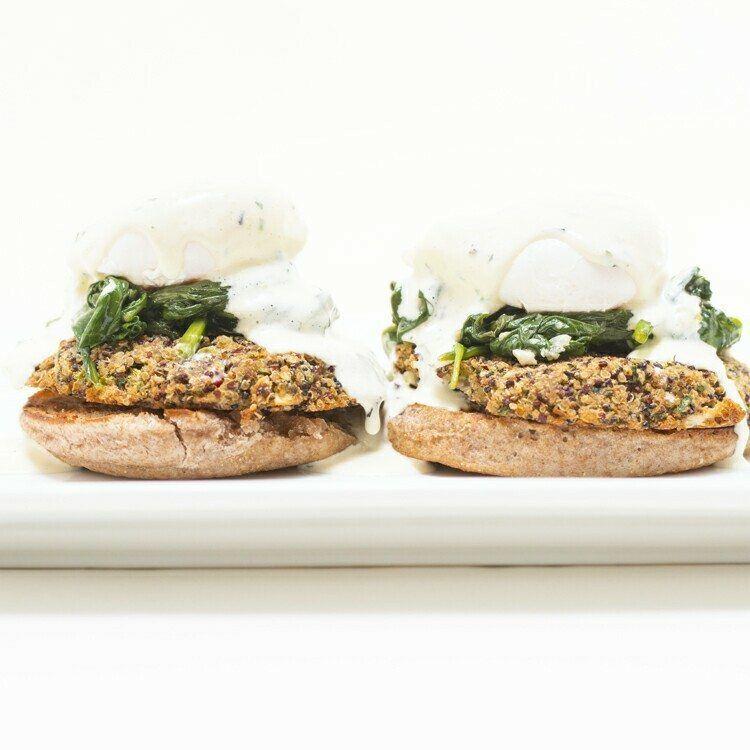 Toast:
A neighborhood favorite for breakfast and brunch with two locations downtown on Meeting Street and in Summerville, Toast serves a variety of spins on Lowcountry classics like its Eggs Meeting Street– fried green tomatoes topped with crab cakes, poached eggs and a Lowcountry remoulade sauce.

Charleston's Café:
Serving breakfast all day every day, Charleston's café serves a collection of indulgent benedicts with creative ingredient combinations like its Taste of New Orleanswith fried green tomatoes, Canadian bacon and blackened shrimp, Salmon with wilted spinach, sun-dried tomato olive relish and Amber's Choice with crab cakes, shrimp and kielbasa.
High Cotton:
Chef Shawn Kelly's Crab Cakes Benedict is a Lowcountry specialty at this East Bay institution, served with spinach, poached eggs and a creole hollandaise on grilled English muffins.
So what do you think? Are you hungry yet? Have you been to any of these Charleston Restaurants? If so, share your thoughts with us below!