The river cruise vs ocean cruise debate is one that's fairly new. Ocean cruises have long dominated the cruise industry but, with how scenic river cruises can be, they might be coming for the throne. However, you might wonder: what is a river cruise going to offer that an ocean cruise can't, and vice versa?
River cruises have always interested me but it wasn't until I found out about the Essence of Burgundy Wine Cruise happening later this year that I decided I would actually try one out for myself. It's a 7-night cruise along the Saône and Rhône, two of the top rivers for European river cruises. It's hosted by Theodora Lee, a Black attorney and the founder of Theopolis Vineyards.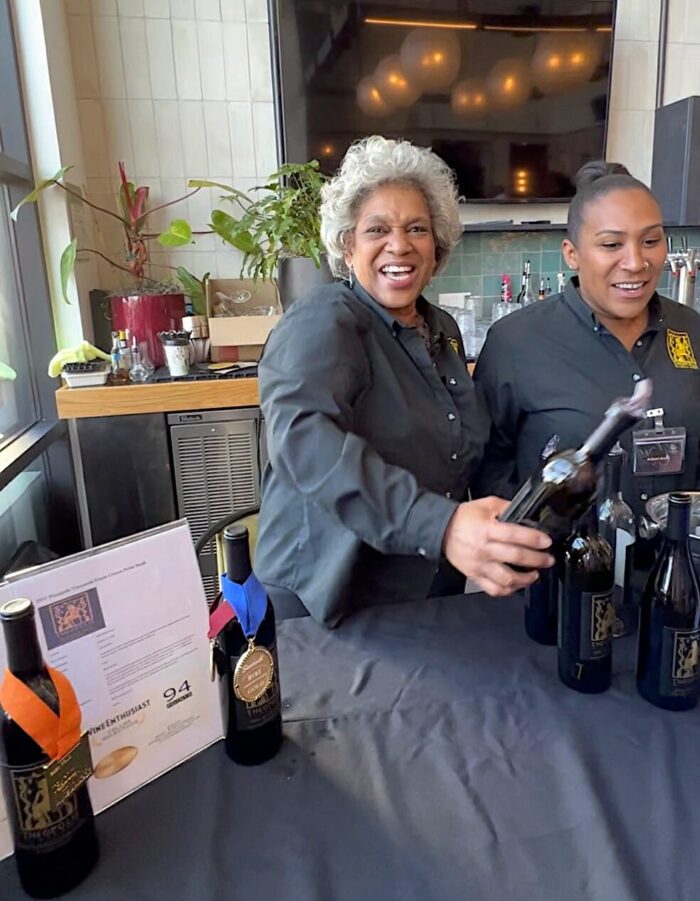 I met Theodora during the Association of African American Vintners 20th Anniversary Symposium last year in Oakland and Northern California. Wine cruises are a specialty of AmaWaterways and they have had a lot of wine hosts. But Theodora Lee will be the first Black woman wine host. And, she is bringing her wine with her on the cruise. Theopolis Vineyards in known for their Petit Syrah and it is delicious!
In preparation for the small group tour that I will hosting on this cruise, I decided to research all the differences between river cruises and ocean cruises. Learning what river cruises are like has certainly made me more excited to go on one. It might inspire you to put river cruising on your bucket list, too!
What Is a River Cruise?
There's of course a straightforward answer to the question "what is a river cruise?": a vacation voyage on a river. The definition can actually extend to more than just rivers, though. Any inland water body is fair game, so lakes count, too. Some of the more scenic river cruises may also briefly venture into open waters, where the river empties into the sea.
River Cruise vs Ocean Cruise: Size
River Cruise Ships are Smaller and More Intimate
The most noticeable difference between river cruises and ocean cruises is the size of the ship. River vessels have to be much smaller than their ocean counterparts because they navigate narrower and shallower waters.
River cruises rarely exceed 200 passengers. Some luxury river cruises even carry less than 100! Tying into this, there are fewer cabins on river cruise ships, and they tend to be smaller than those on ocean cruise ships. On the plus side, all cabins on river cruise ships typically have windows.
Ocean Cruise Ships are Larger and More Lively
If you've seen or been on an ocean cruise ship before, you know how massive they are! Ocean cruises can often carry thousands of passengers. Even the smaller ones have capacities in the high hundreds.
Though they have more cabins than river cruise ships, ocean cruise ships also have larger cabins and suites. However as stated above, river cruise ship cabins usually have windows or balconies. Ocean cruises have "inside cabins" that don't have windows.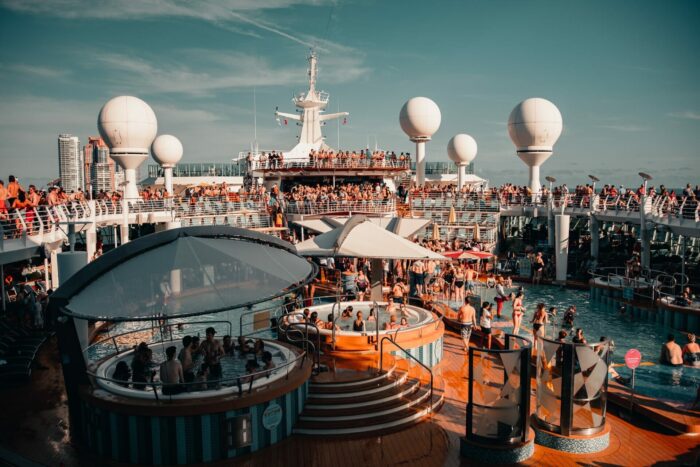 River Cruise vs Ocean Cruise: Onboard Activities
You'll Never Run Out of Things to Do on Board an Ocean Cruise
A major difference between river cruises and ocean cruises lies in what you actually do while on the ship. Ocean cruises have many "days at sea," or days spent sailing to your next destination. They have lots for passengers to see and do during these days. Ocean cruises will often have flashy live entertainment, large pools, multiple shops, and other activities available.
River Cruises Don't Have As Much to Do on Board
On the other hand, river cruises get most of the sailing done at night, so there aren't many days at sea. As a result of this (and also because of the smaller size), river cruises don't have many onboard activities. There may be a few entertainment activities, such as wine tastings and small musical ensembles.
There are, however, some exceptionally beautiful rivers where the cruising may be done during the day. On some scenic river cruises, especially European river cruises, you can expect a few days to marvel at the beauty of the passing scenery.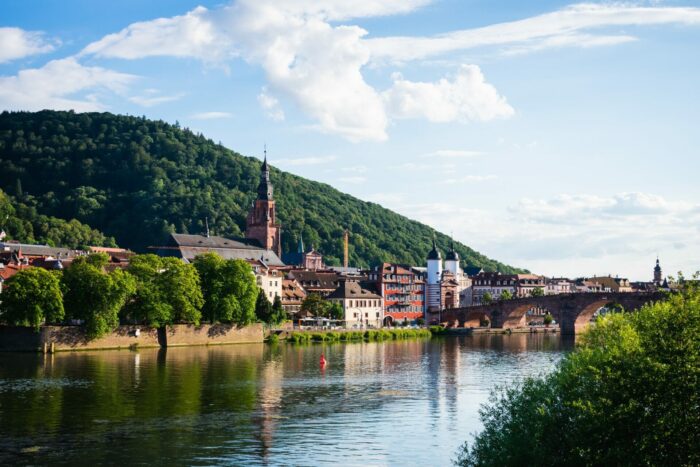 River Cruise vs Ocean Cruise: Tours & Itineraries
The Ports are the Stars of the Show on River Cruises
Don't start to think river cruises are boring — it's the complete opposite! Sailing at night and docking first thing in the morning means you'll have the whole day to explore the ports. In fact, you'll likely visit a new destination every day.
The itinerary on a river cruise usually starts in a large or mid-sized city, such as Arles in the case of the Essence of Burgundy tour I will be going on this November. Many of the stops, however, will be at smaller cities and towns.
River cruise ships' ability to dock at smaller ports means that they can often stop at more quaint locations. This is especially the case on European river cruises. One small, charming town I'm looking forward to sailing into on the cruise is Viviers, where we'll be visiting a truffle farm!
River cruises usually include tours and excursions in the price. THIS IS HUGE!! These tend to be mostly focused on history and culture. These cruises also have multiple tours for passengers to choose from each day. I'm super excited for the red wine and chocolate tasting on Day 5 of the Essence of Burgundy cruise, but there will also be a hike and bike tour on the same day!
Tours of the Port Cities are Not Generally Included on Ocean Cruises
Ocean cruises are more limited in what stops they can include in their itinerary. They physically need large ports to be able to dock. The cities they stop at also have to be large enough to suddenly accommodate thousands more people visiting in a single day!
There will also be fewer, if any, tours and excursions included. The staff can help you with arranging excursions for you and your group to do on land but they generally don't have pre-arranged tours included in the ticket price. I know from all the ocean cruises I have taken that these tour costs add up! Hence why sometimes I just walk around at the port lol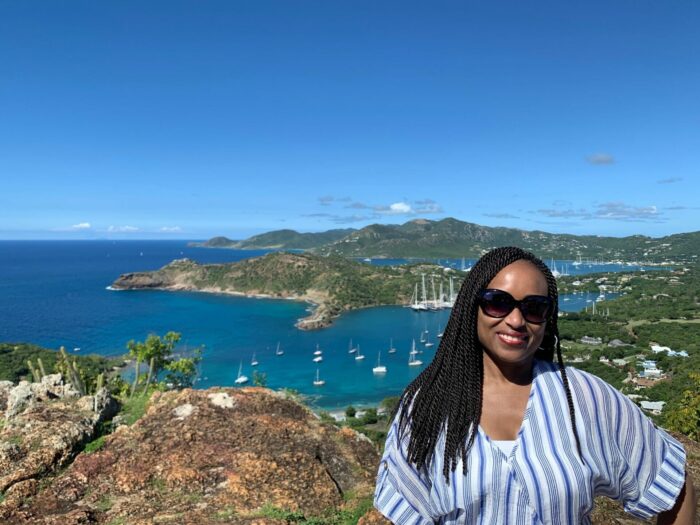 River Cruise vs Ocean Cruise: Dining & Drinking
Ocean Cruises Have More Restaurants to Choose From
One aspect where ocean cruises firmly have river cruises beat is the number of restaurants. Depending on how long your cruise is, it's very possible that you can board an ocean cruise and eat at a different restaurant each day. Cuisines and themes will be very varied. There will be multiple bars, each with their own specialties, as well.
A downside, however, is that alcohol is often not included in your fare on ocean cruises. In fact, sometimes even non-alcoholic drinks won't be included at meals. Some ocean cruises offer drink specials or packages but you'll have to be proactive and inquire about it. This is another expense to take into consideration!
River Cruises Have Fewer Options but More Is Included
River cruises, being much smaller in size, usually have just one or two restaurants. There will be a main restaurant and possibly a second, smaller one. The restaurants often offer a la carte menus for dinner only. Breakfast and lunch on river cruises are typically buffet-style. As for bars, most river cruises will have one combination bar and lounge.
Despite the limited number of restaurants, you can expect fresher and more sophisticated fare AND more local specialties on river cruises, as chefs can go on shore every day. One of the biggest complaints I hear about cruises is that the food is not very good. One of the biggest compliments I hear about river cruises is that the food is excellent! So I can't wait to try this out for myself.
River cruises tend to truly be more "all-inclusive" than their ocean counterparts. Alcoholic beverages are almost always included at lunch and dinner on river cruises. There may be several tiers to this, where premium drinks are only included if you purchase an upgraded package.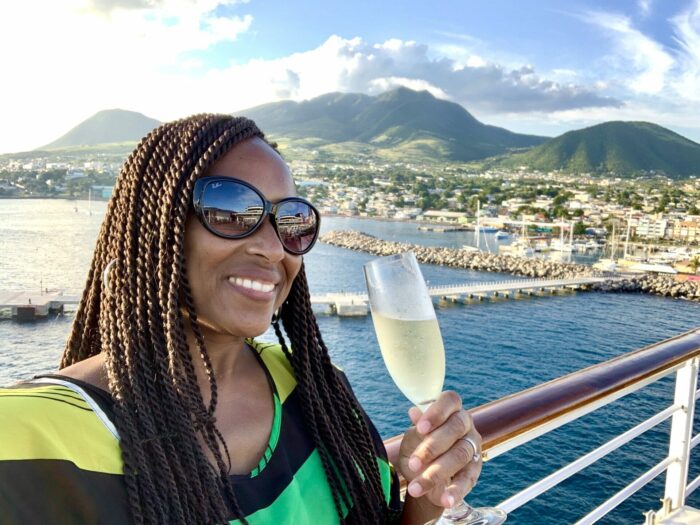 River Cruise vs Ocean Cruise: Age Limits
Ocean Cruises Rarely Have Age Restrictions
Something that you should consider is age limits on cruises. Ocean cruises typically don't have any restrictions. Many ocean cruise lines even offer a daycare service onboard, though some have a minimum age that the child must be to be left at daycare.
Most River Cruises Have a Minimum Age
River cruises are completely different when it comes to age limits. The line I'll be cruising with, AmaWaterways, has varying minimum age limits, depending on location. It ranges from 4 to 12. You'll find that these kinds of age limits and restrictions are similar across the board when it comes to river cruises. For this reason, they aren't ideal for travelers with young children and babies.
River Cruise vs Ocean Cruise: Seasickness
To some people this is a non-issue but, to others, it could make all the difference when deciding whether to go on an ocean cruise or a river cruise.
If you're someone who gets seasick, you might already be shying away from cruises overall. However, river cruises are a totally different experience compared to ocean cruises. There's a lower chance of getting seasick while sailing on a river, as opposed to on the ocean.
The waters are much calmer, of course, but the size of the ship plays a role, too. On a larger ship like an ocean cruise ship, you'll feel more of the ship's movement over the water, especially while on the upper decks.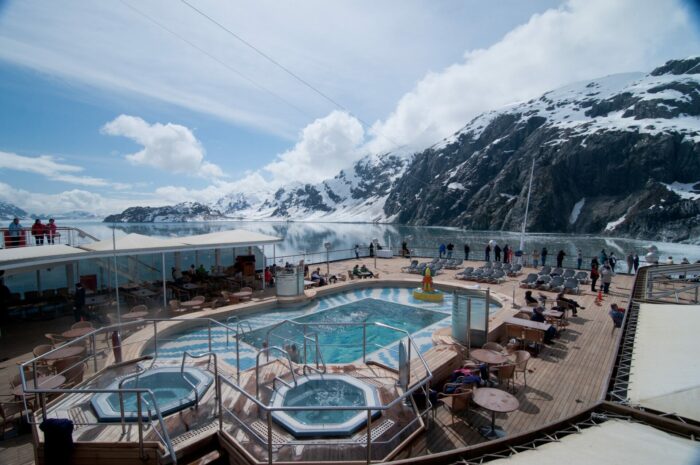 River Cruise vs Ocean Cruise: Cost
River Cruises Are More Expensive but More Is Included in the Price
Cruises in general give you great value for your money, but which kind is more affordable? It really depends on the specific cruise you're on, what kind of traveler you are, and what your budget is like.
River cruises are more expensive up-front. This is because all-inclusive, luxury river cruises are the norm. Typically, fares for a river cruise include all or most meals and drinks, as well as the price of the tours and excursions.
Some also include accommodations before and/or after the cruise. In addition, the fact that there are fewer onboard attractions, ironically, means there are fewer opportunities for you to spend while on the ship. How much money have you spent gambling and shopping on an ocean liner just because they are there?
Ocean Cruises Are More Affordable but the Prices Can Add Up
Ocean cruises are very different in this regard. The actual ticket price will often be cheaper, even when comparing luxury ocean cruises to luxury river cruises. However, there's a high chance you'll end up having to spend more while actually on an ocean cruise.
One of the main things to consider is that, on many ocean cruises, the price of drinks is not included, at meals or otherwise. Also, since tours and excursions are not included, you have to factor the cost for those into your budget. Also, look at for river cruises that include gratuities which is also a great deal!
Regardless of which kind of cruise you choose, keep your eye out for any and all special deals and offers!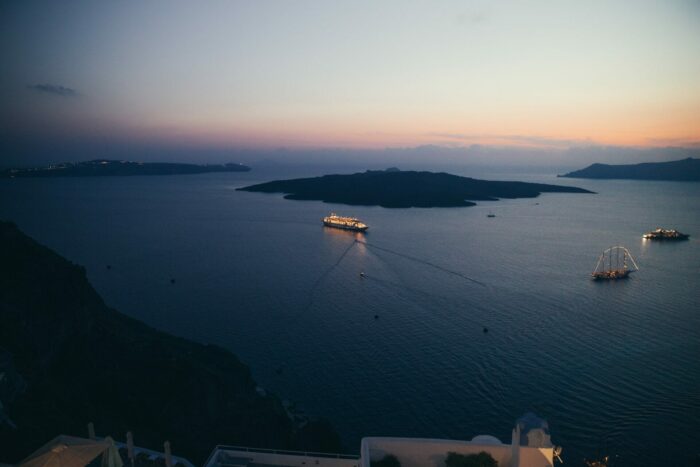 River Cruise vs Ocean Cruise: The Bottom Line
To be honest, either one would be a fantastic choice for a vacation, but there might be one that stands out as better for you.
You might be better suited to river cruises if you:
Prefer a more relaxed and intimate atmosphere
Prefer activities that are focused on culture and history
Want to go on plenty of tours and excursions at port cities
Want to learn about and taste local specialties, both in terms of food and wine
Are prone to seasickness
On the other hand, it might be good to look into ocean cruises if you:
Prefer a livelier atmosphere
Are looking for a longer, extended vacation
Want lots of onboard entertainment and activities
Want to dine at a variety of restaurants, with lots of different cuisines
Will be traveling with young kids or babies
Whichever one you choose, or if you've got both on your bucket list, I hope this post helped you learn all about river cruises and ocean cruises!
I plan to incorporate more culinary cruises into Culinary Travels! Join me this fall on the Essence of Burgundy Wine Cruise with Theodora Lee of Theopolis Vineyards! Feel free to send me an email to [email protected] with any questions. We plan to do a wine tasting with Theodora in June so sign up for the The Sophisticated Life newsletter for updates!
Stay tuned for my upcoming post comparing Luxury Cruise Lines!
Nadeen