This post contains affiliate links. However, all opinions expressed here are original. If you click through on a link, you won't pay a penny more, but we'll receive a slight commission which helps us keep this information available to you. Thanks!
Last month I attended the Disney Social Media Moms Celebration. It was a part land and part sea conference and celebration. We spent 3 days at Disney World followed by a 3 day cruise on the Disney Dream to the Bahamas. My husband and I thoroughly enjoyed our time on the cruise. When you think of Disney Cruise Line you probably think of families and kids. Prior to my trip on the Disney Dream, I was asked repeatedly "Why would adults take a Disney Cruise without kids?"  Therefore, in this post I will share with you 10 things you should know about a Disney Cruise for adults. Keep in mind that adult areas of the ship are for passengers 18 years and older.
Use Trip.com to plan your travel before and after the cruise!
1. The Disney theme is everywhere:
The Disney Dream is a gorgeous ship. With opulent décor it feels as if you are on a palace at sea. You can expect to bump into Disney characters in the lobby, by the theater, disembarking the ship… It was wonderful to see all the excited kids dressed up in their best Disney and princess gear waiting to take pictures with the characters. During the evening the lobby can get quite crowded due to this. I got a kick out of finding the Mickey symbols in unusual places such as the bathroom mirrors and the shower curtains. You will also hear Disney music and songs all through the ship including the elevator music (I still can't get those songs out of my head). Picture frames turn into adventure games for the kids. There are Disney magnets on the room doors. Passengers take part in the "fish extender" gift exchange. Creative bags are hung from a hook outside the cabin door and gifts are placed in them by fellow cruisers. You can also expect Mickey shaped waffles and desserts and even specialty coffees topped with Mickey art. I grew up going to Disney so this was all very magical to me.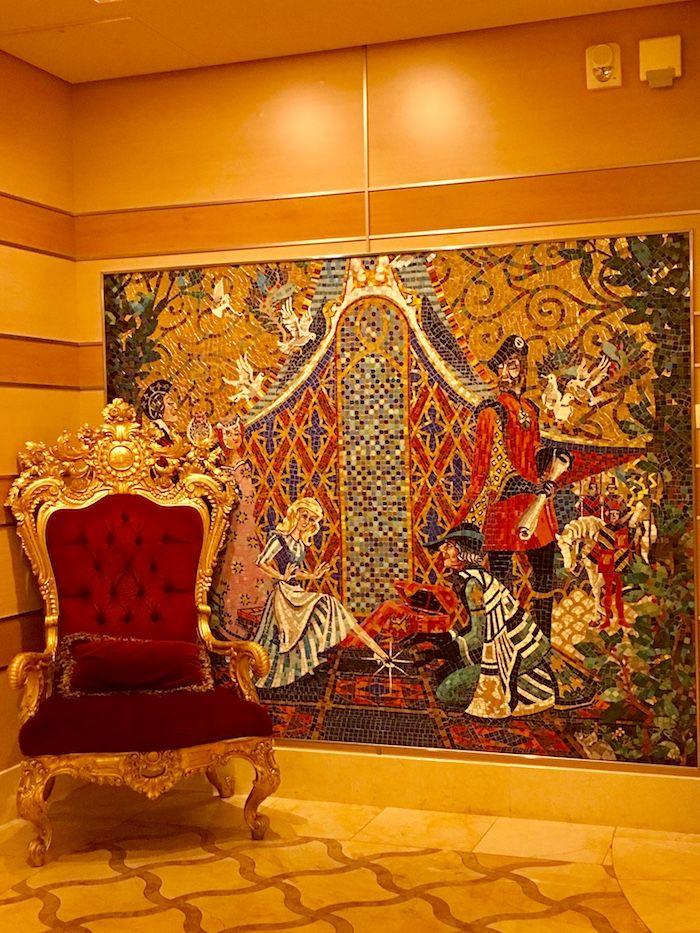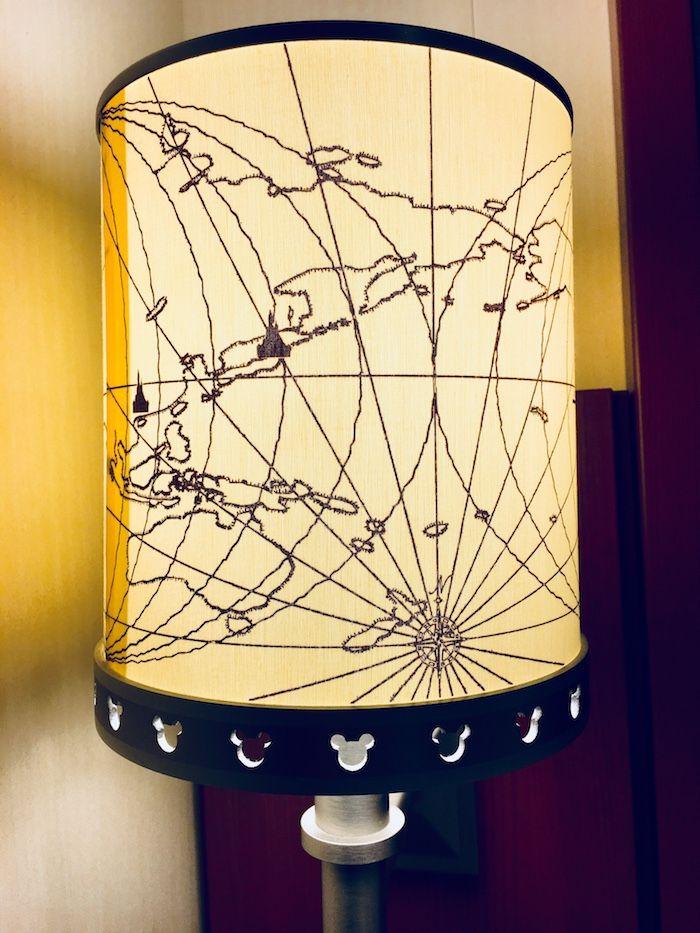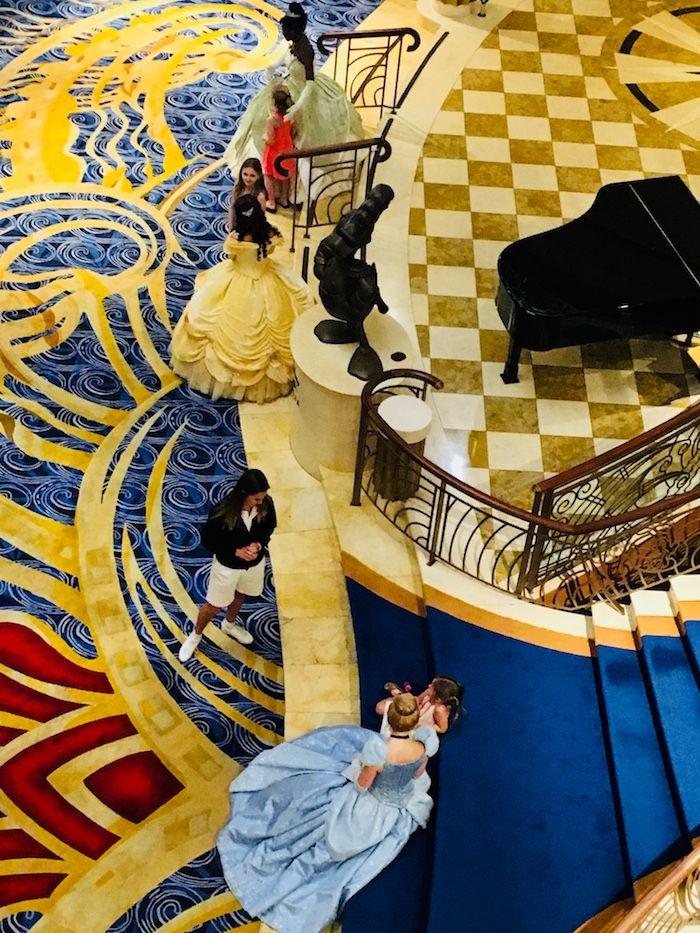 2. There are a lot of children:
This may be obvious to most since it is the Disney Cruise Line but I want everyone to be aware that there are a lot of babies, kids and teens on the ship. I am a pediatrician so I enjoyed being around gleeful children. The great news for adults traveling with kids is that the kid clubs are open until midnight or 1 am. During that time parents can enjoy the adult only areas of the ship (more on the adult areas below).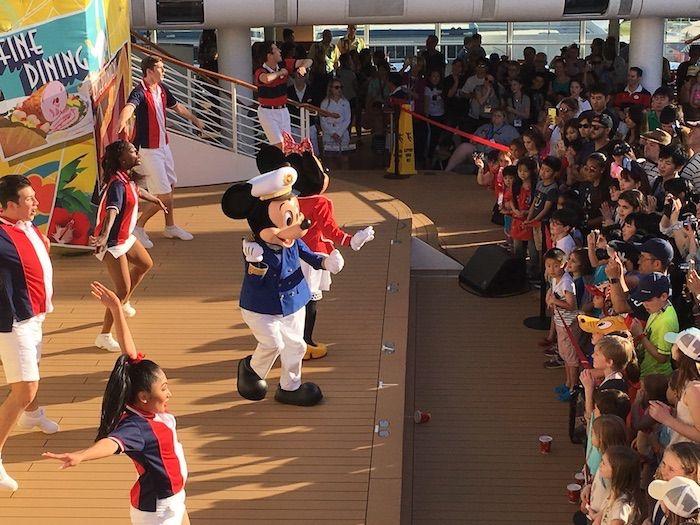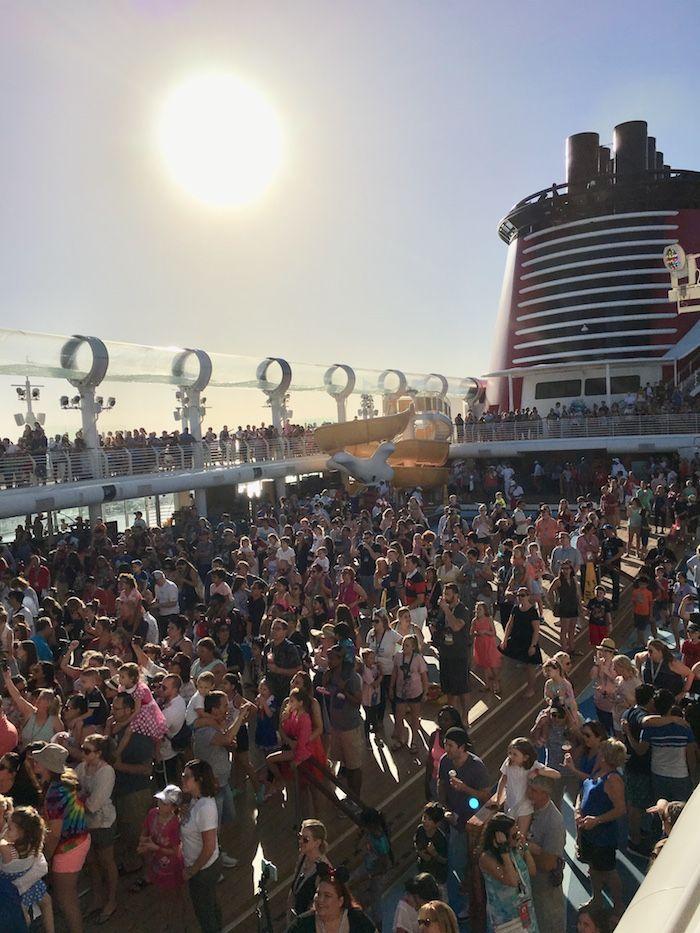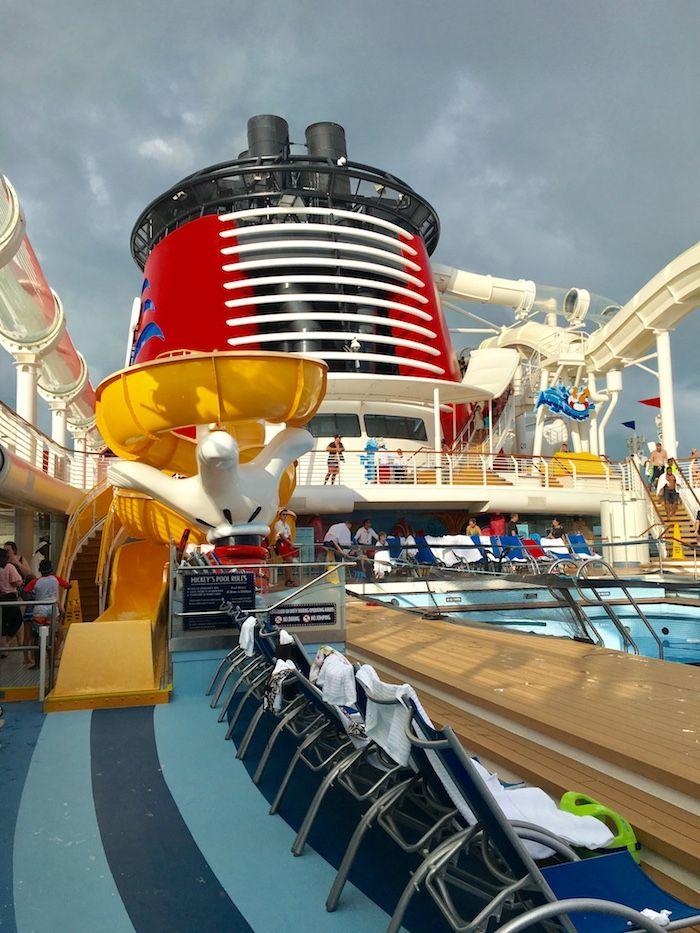 3. There are spacious cabins:
Our room on the Disney Dream had a Queen size bed, a sitting area and 2 bathrooms. One bathroom had the toilet and a sink and the other bathroom contained the bath/shower and another sink. This was very convenient. Bunk beds, if needed, are located above the sofa. You can expect great turn down service with chocolates every evening. I still get a kick out of towel origami. We also had a verandah (balcony) which allowed us to capture beautiful sunsets.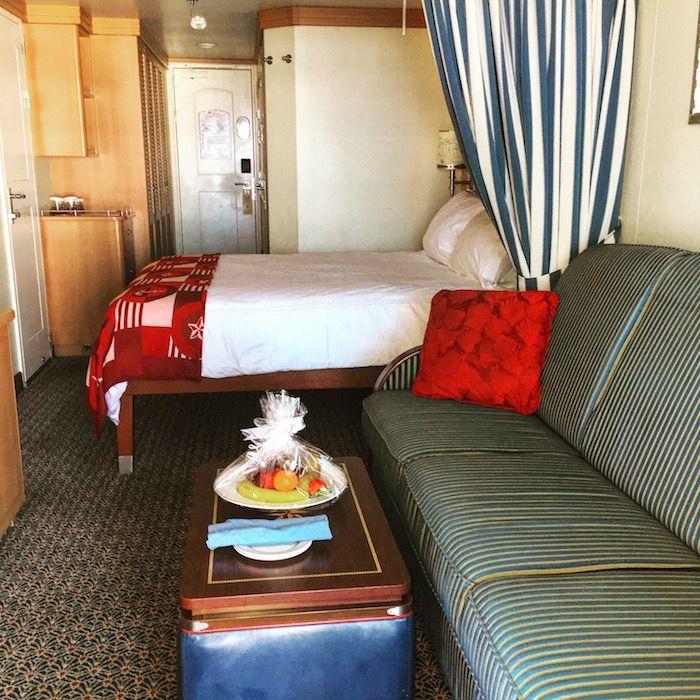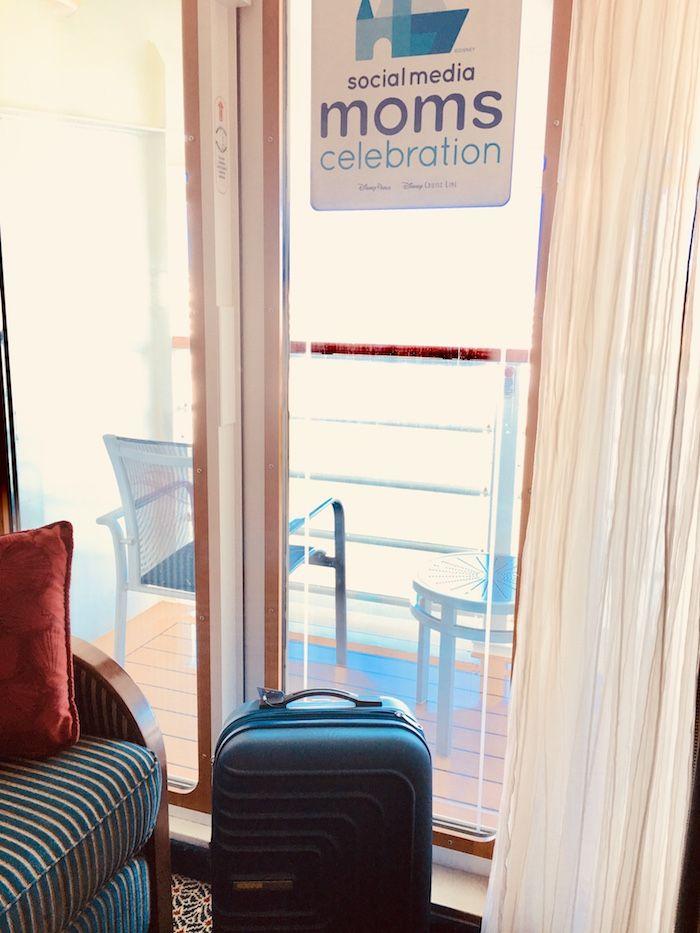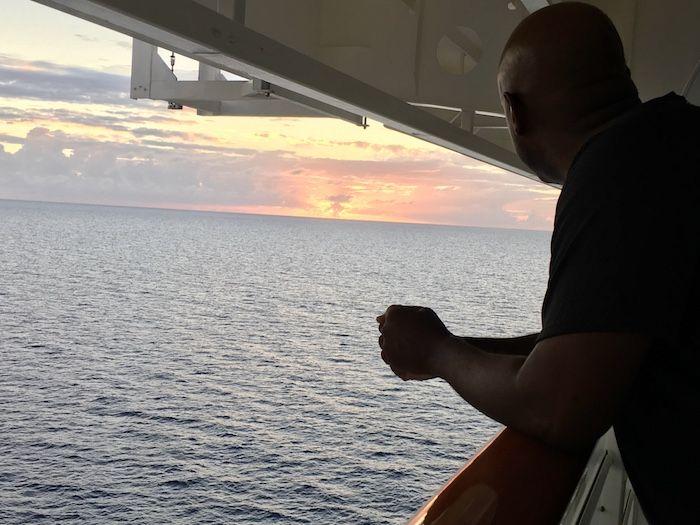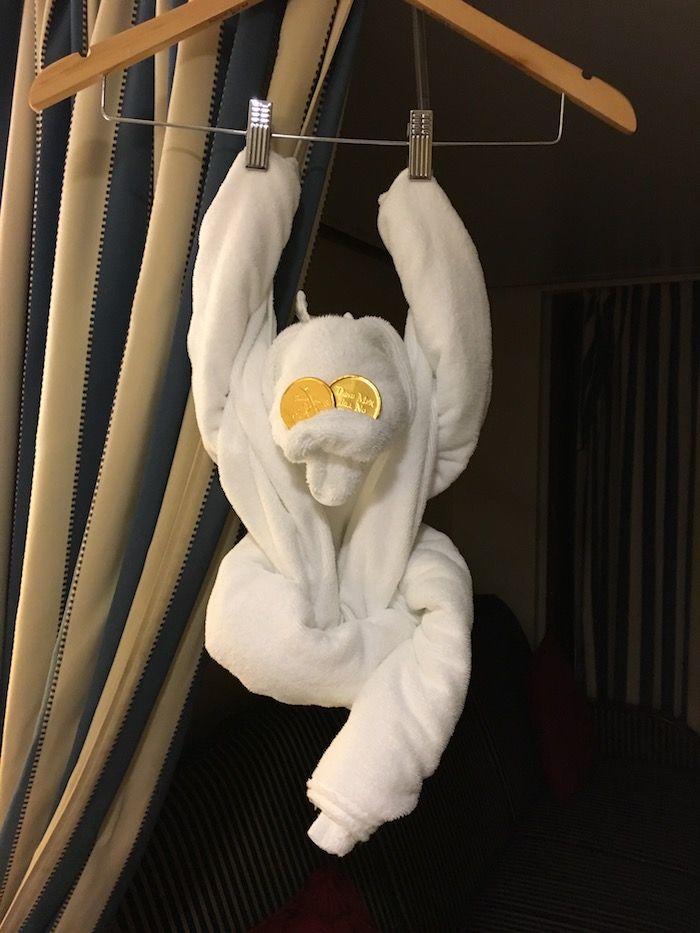 4. There are multiple dining options:
You can choose from an early or late seating. We opted for the late seating at 8.30pm. This gave us time to relax after the daytime activities. Plus, since most families do the early seating, you will probably have adults as your table companions for the late seating.  On the Disney Dream dinner is rotated through 3 of their restaurants. Each night you move to a different restaurant with the same wait crew and with the same diners. This was a first for me but I enjoyed it. If you are looking for the traditional cruise buffet, head to Cabanas. They served breakfast, lunch and dinner. My husband enjoyed picking up food at Flo's Café which serves burgers, pizza and salads. 24 hour room service is also available. If you are looking for a more upscale adult only dining experience on the Disney Cruise Line, make a reservation at Palo or Remy. Palo serves Italian cuisine while Remy serves French cuisine. Brunch and dinner at Palo is $30 per person and $89 with wine pairings. Dinner at Remy is $95 per person. It includes multiple tasting courses from two outstanding chefs. Chef Arnaud Lallement of l'Assisette Champenoise is from a Michelin 3-star restaurant located close to Reims. Reims is in the Champagne region of France. Chef Scott Hunnel is from the award-winning Disney restaurant Victoria & Albert's. We had an amazing dinner at Remy and I highly recommend it. The service was impeccable and the cocktails, wines and tasting menus were unique. On certain sailings Remy also has a Champagne Brunch, a Remy Dessert Experience and "Petites Assiettes de Remy". This is a gourmet food & wine pairing that sounds divine! Keep in mind that if you have to cancel your reservation less than 24 hours in advance, you will be charged a cancellation fee.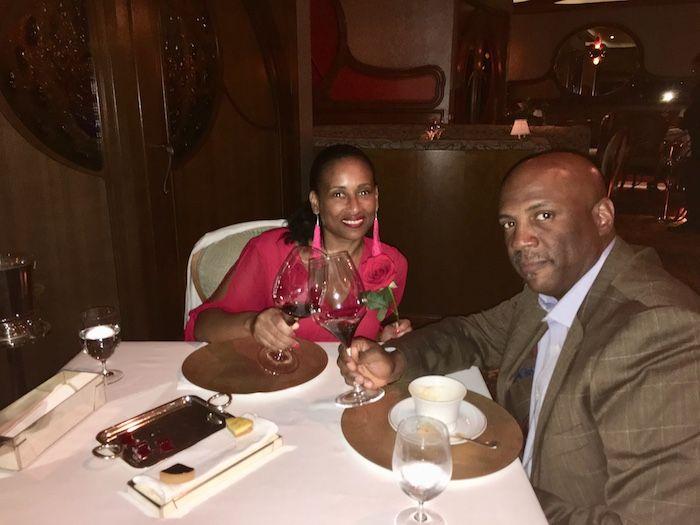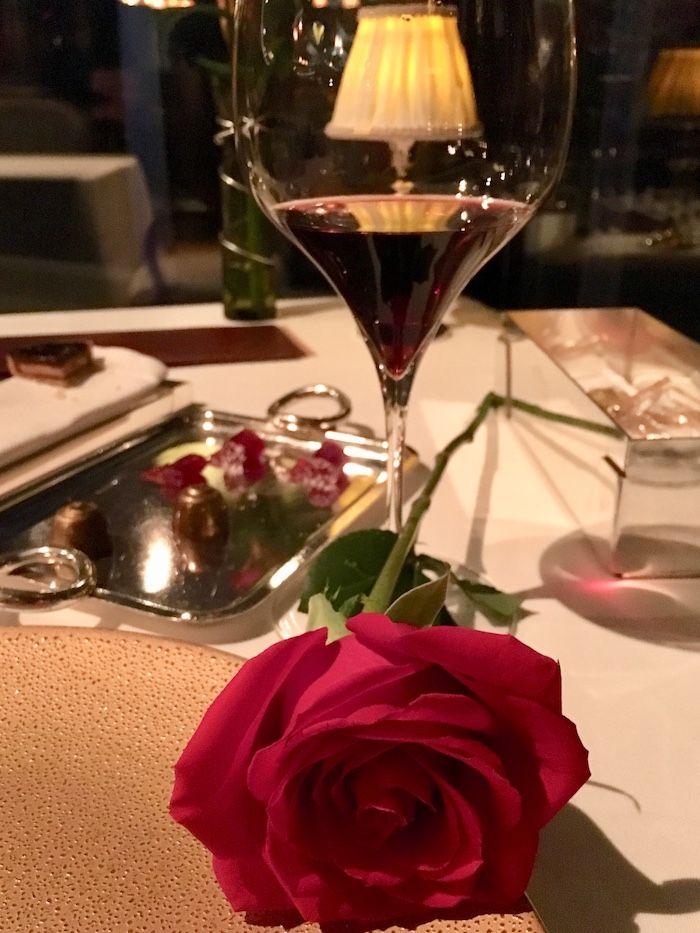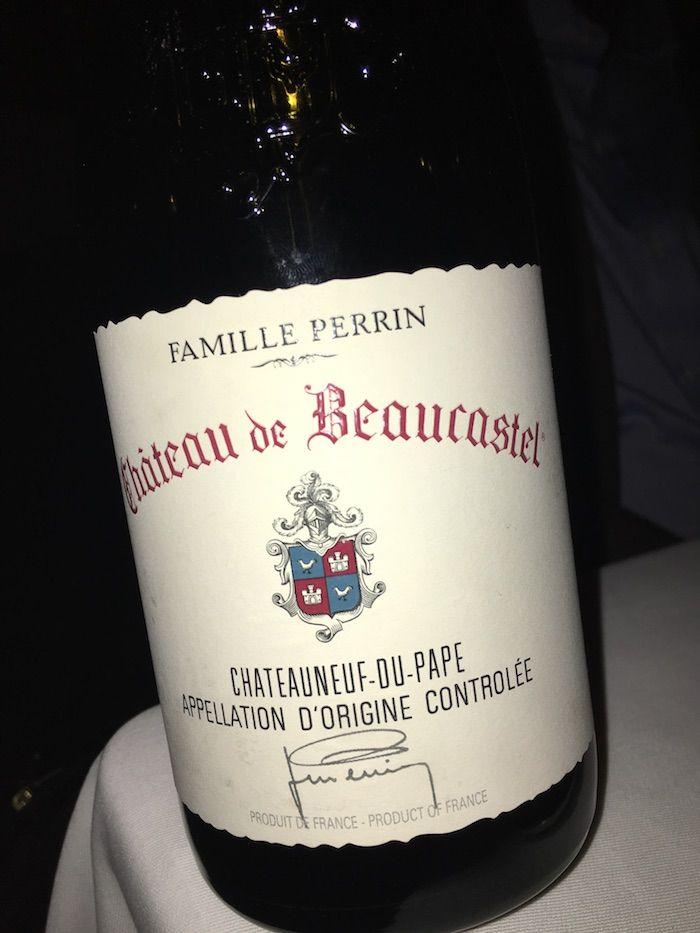 5. There is alcohol but no casinos: 
A frequent question I get asked in reference to Disney Cruise for adults is whether there is alcohol on board. The answer is Yes. There are bars and lounges all over the ship including one in the lobby. You can order drinks  all over the ship including at dinner and on the pool deck. We enjoyed our time in the Pink Wine & Champagne Bar. Moet Ice is now one of my favorite champagnes. As with most cruises there is a charge for alcohol. Simply give your room card and it will be billed to your account. You must be 21 and older to drink unless you are sailing from a country with a lower age limit. In addition, each cruiser age 21 or over is allowed to bring 2 bottles of unopened wine or champagne or 6 beers onboard. The alcohol must be packed in your carry-on bag, not your checked luggage. In reference to casinos, you won't find them on Disney ships. I know this is a big draw for some adults but I did not miss it. I did not miss walking through a crowded, smoke filled casino to get to my cruise ship destination.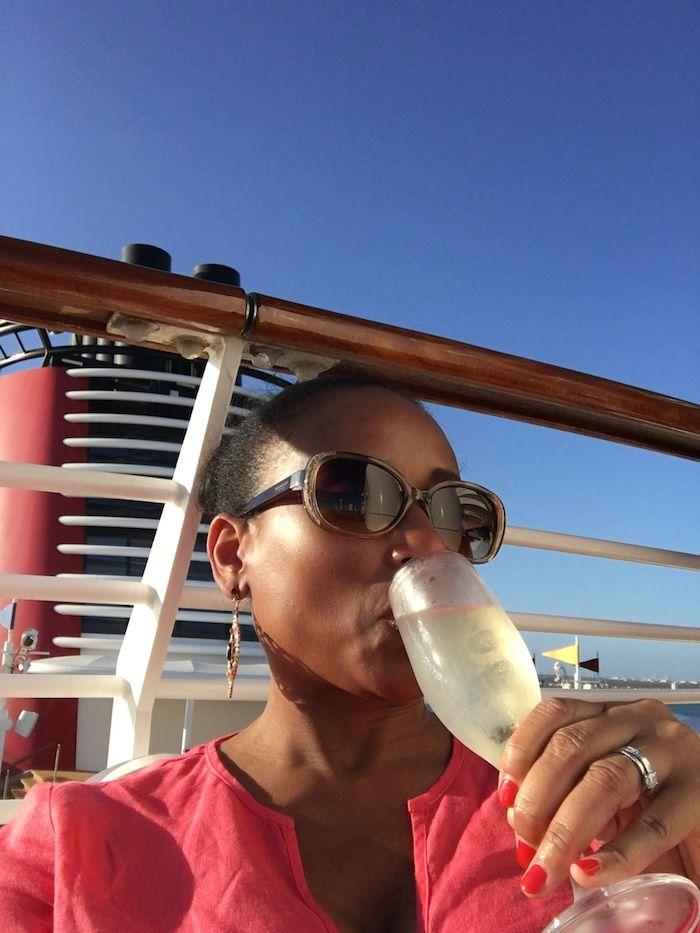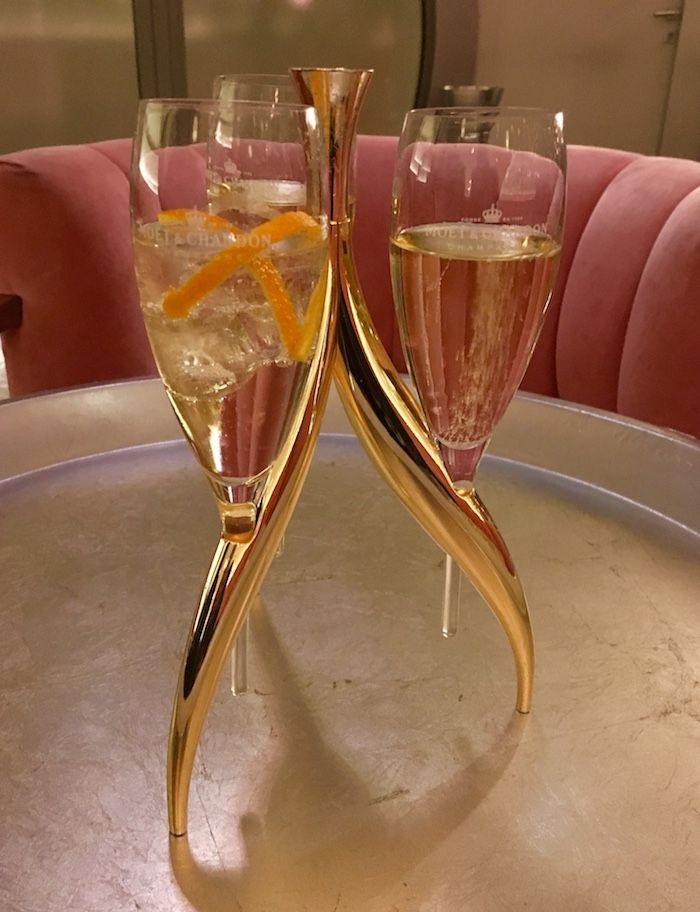 6. There are several adult only areas:
On a Disney Cruise for adults you can head to the Quiet Cove pool, the fitness center or the spa. The Quiet Cove Café is a specialty coffee shop that also serves pastries and snacks. Satellite Falls on Deck 13 is also an adult only relaxation area. On the Disney Dream "The District" is the place to be at night. Expect live music, late night eats, a DJ, dancing and much more in its various lounges, nightclubs, bars and pubs. And, as mentioned before there is the Pink Wine & Champagne Bar located here.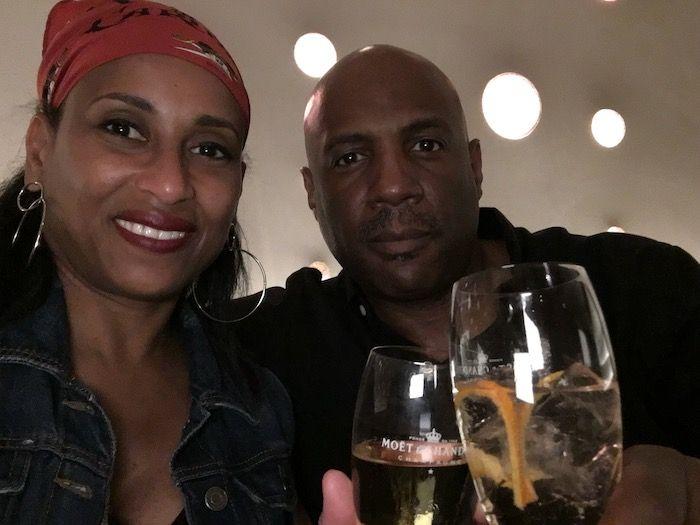 7. There are multiple forms of Adult Entertainment:
A great thing about Disney Cruise for adults is the entertainment. As with most cruises, there will be trivia games, karaoke and bingo. There are two theaters on the ship. I personally enjoyed the Walt Disney Theater. Disney movies such as Coco, The Last Jedi and Black Panther played during the cruise. They even have concession stands with popcorn, candy and beverages for purchase. The evening shows on the Disney Dream were Disney themed musicals. I saw Beauty and the Beast which was a superb one hour production. Based on the theatre, the acoustics and the performers, I felt as if I was on Broadway.  In addition, there are theme nights. On our ship we had Pirate Night. It was a lot of fun. Adults and kids were dressed up in full pirate costumes. That morning we all received pirate bandanas in our cabins. Pirates of the Caribbean played on the outdoor screens by the pool. During the evening, there were live Pirate shows with the Disney characters. The night ended with fireworks at sea. I have been on several cruises but this was the first time I saw fireworks at sea. Amazing.  Look out for other themes including Marvel Day at Sea on the Disney Magic and Star Wars Day at Sea on special Disney Fantasy sailings.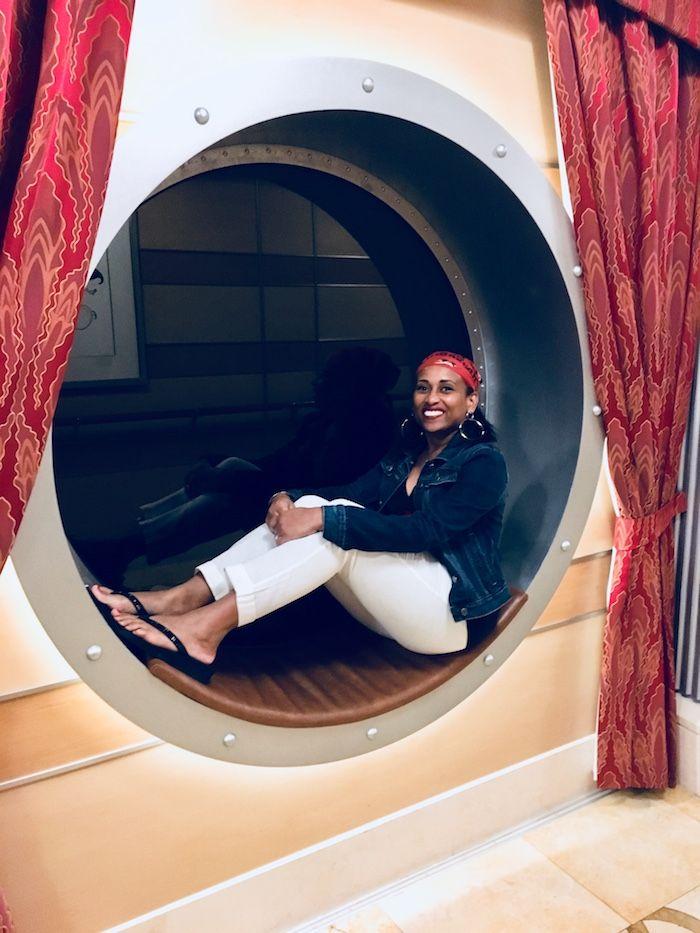 8. There are Beverage Tastings:
This was one of the coolest activities on a Disney Cruise for adults. There are whiskey tastings, champagne tastings, beer tastings, margarita tastings, martini tastings, and mixology classes. There are also cognac tastings, bourbon tastings, Italian Amari tastings and chocolate and liquor tastings. I found out about these tastings online prior to the cruise. Most of the classes were already sold out. Once we got onboard I checked again and there were openings for several classes. I signed us up for the whiskey tasting. It was very interesting and we sampled great whiskies from around the world. There is an extra charge for these classes.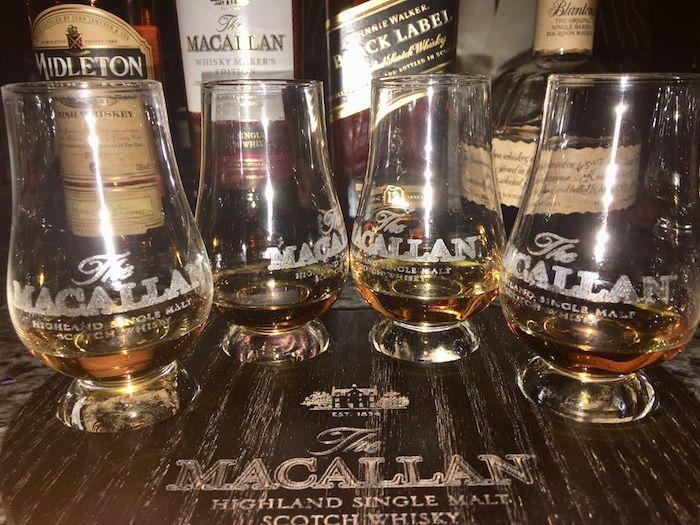 9. There is a Luxury Spa:
A great adult only area on a Disney Cruise for adults is the spa. Treat yourself to services at Senses Spa & Salon. There are traditional spa and salon treatments plus the new Rejuvenation Spa. The Rejuvenation Spa has cosmetic body and facial treatments. Prior to our cruise, I made an appointment for my husband to have an express facial shave in the salon. You can take it up a notch and splurge on the Senses Spa Villa Services and Treatments. These villas have open air verandas.  Since I was busy with the Social Media Moms Celebration events I didn't get a chance to utilize the spa. But there is always next time! In addition, you can have massages done on deck and there is a fitness center within the spa. Besides cardio and weight machines, the fitness center offers group classes such as yoga and Pilates. Classes have an additional fee.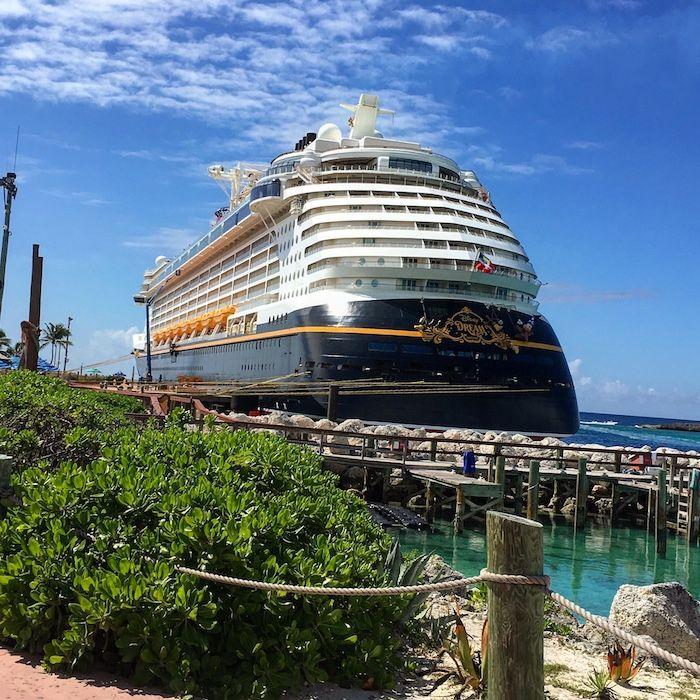 10. There is Serenity Bay:
On our last full day of sailing on the Disney Dream we docked at Disney's private island called Castaway Cay. It is in the Bahamas and it is beautiful! There are beaches of course with water sports and activities. Bike riding is also available. The family beaches were a bit crowded so I was pleasantly surprised when I heard about Serenity Bay. Serenity Bay is the adult-only area on Castaway Cay, a must on any Disney Cruise for adults. Lounge chairs with umbrellas were provided as well as a free BBQ lunch and a bar. The Pina Colada was delicious!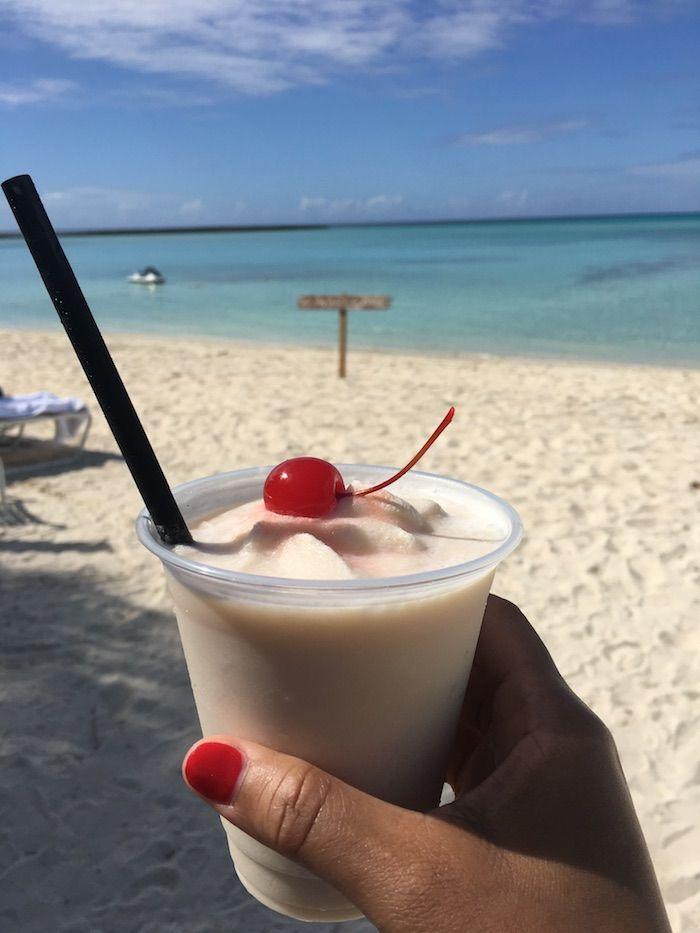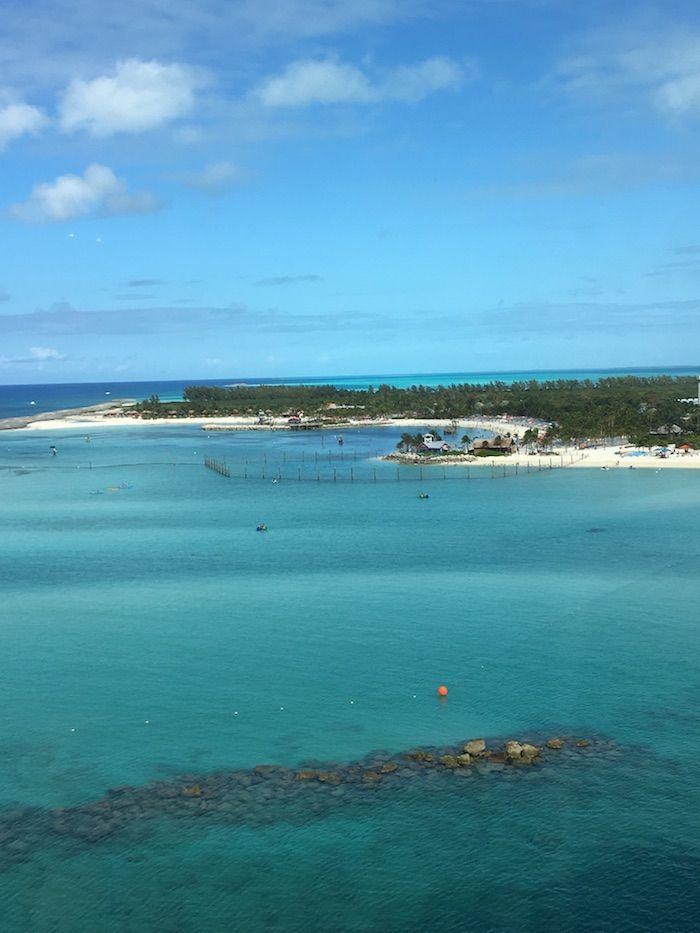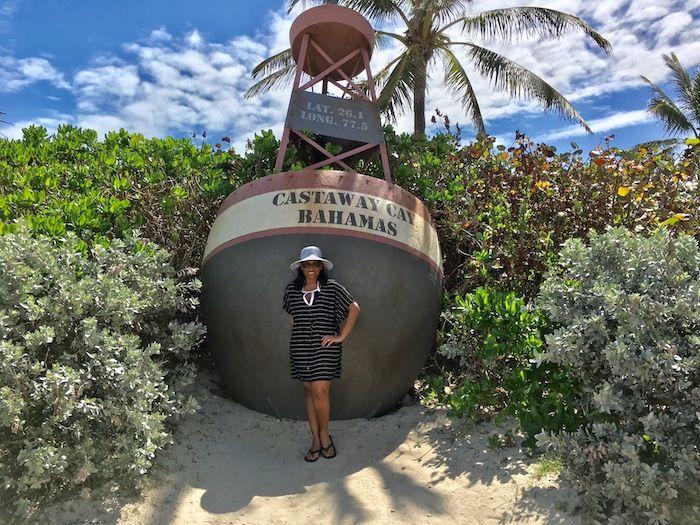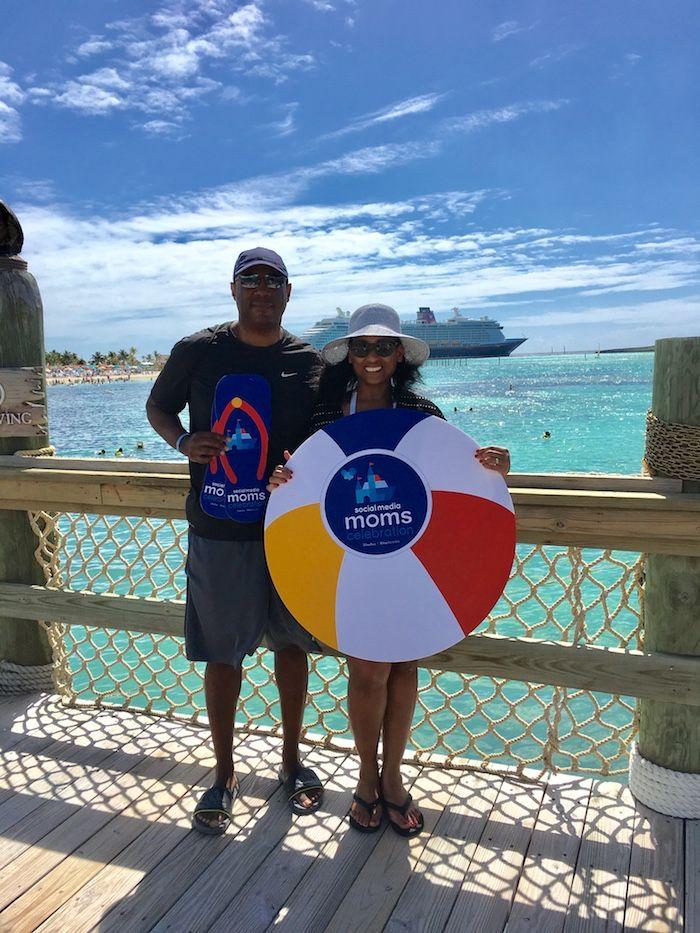 As you can tell from this long travel guide, Disney Cruise for adults is a great experience. If you are an adult traveling with kids or without kids, you will enjoy yourself on a Disney cruise. If you are a Disney fan like I am, and you believe in the magic, you will have a memorable vacation. Their tag line is: "Disney Cruise Line-There's something for everyone". Now I get it. Have you been on a Disney cruise? What do you think of Disney Cruise Line for adults? Share your thoughts with us below. Stay tuned for more blog posts on Disney and the Social Media Moms Celebration.
DISNEY CRUISE LINE TRAVEL TIP: Once you have booked your cruise, head to the website to make reservations for the adult only restaurants, beverage tastings, the spa, salon and the excursions. Also, be sure to download the Disney Cruise Line app before you board. It was very helpful as was the daily navigators.
Although I partnered with Disney for the Social Media Moms Celebration and received discounted services, all opinions expressed in this post are my own.
Pin this post for future reference.