Gordon Parks (1912-2006) was a famed photographer, director, writer and a musician! He led an extraordinary life and career capturing haunting and unforgettable images of American life. As a photojournalist he brought stories of injustice and poverty to mainstream America. This post was inspired by my recent visit to his exhibit "Gordon Parks: Segregation Story" at the High Museum in Atlanta. I will be sharing with you photos from that remarkable exhibit throughout this post. This is my second post dedicated to Black History Month. In the first I discussed African Americans in Sag Harbor, NY. For this one I am sharing with you 10 things you should know about Gordon Parks!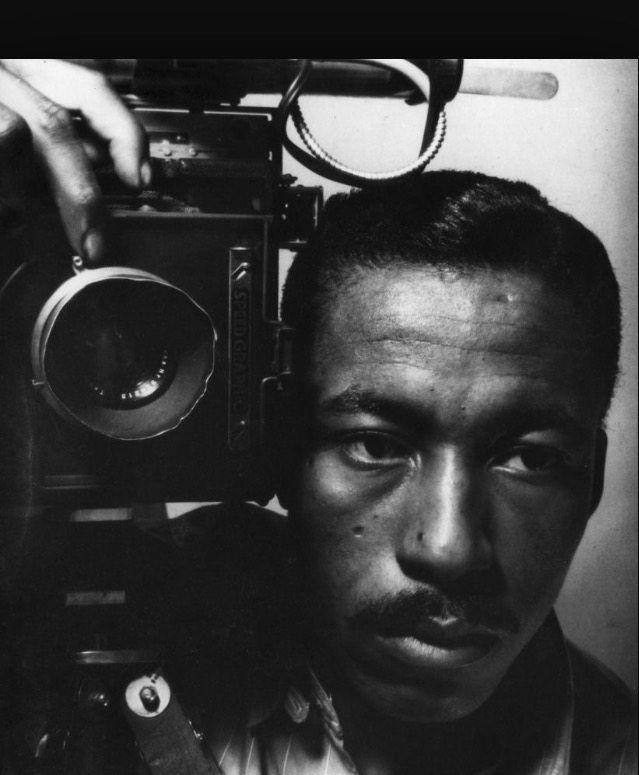 One) Gordon Parks was born in Fort Scott, Kansas in 1912 and attended a segregated elementary school. His mother died when he was a teenager and after living with relatives for a few years he moved to Chicago at the age of 17.
Two) Gordon Parks bought his first camera at age 25. Once he developed his first images, he caught the eye of many successful business people. Due to this, he was able to open a photography business in Chicago. At the start of his career he was actually in the fashion field!
Three) Gordon Parks began capturing images of black ghettos in Chicago which earned him a photography fellowship in Washington DC. Struck by segregation in the capital city led to one of his most famous photographs.  In "American Gothic, Washington DC" Gordon Parks features a Black woman standing in front of an American Flag holding a broom in one hand and a mop in the background. Gordon Parks continued to feature the Black woman, Ella Watson, in photos showing her daily life during that time period.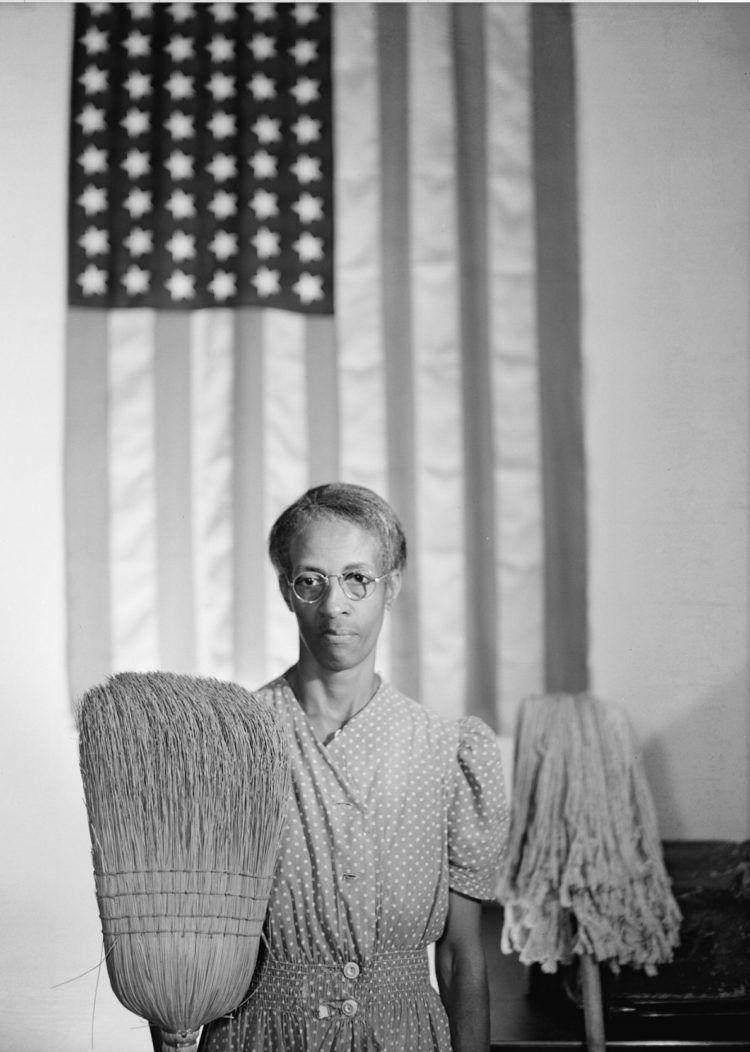 Four) Gordon Parks worked for Vogue magazine! He is known for taking pictures of models in motion rather than posing. He lived in Harlem during this time and was a freelance photographer for the magazine. While living in NYC he worked on a series of photographs focused on small and industrial towns across America.
Five) His most notable works came during his time working for Life Magazine. Gordon Parks worked for Life magazine for 20 years and he was the first African American to do so! During this time he covered everything from sports to fashion to Broadway and continued documenting images of segregation and poverty in America. He also took memorable photos of Malcolm X, Muhammad Ali and Barbara Streisand.
[Tweet "10 Things You Should Know About Photographer #GordonParks."]
Six) Gordon Parks was also one of the first Black director's in Hollywood! For the "Learning Tree" filmed in his hometown of Fort Scott, Kansas Park's he also wrote the screenplay and developed the musical score for the film! Have you seen the 1971 movie "Shaft"? Well he was the director for that classic film! Gordon Parks also directed the sequel "Shaft's Big Score". (I will admit I have never heard of this one). These films are often referred to as "blaxploitation" films. Gordon Parks actually made a cameo in the remake of Shaft starring Samuel Jackson. Did you see the Oscar winning movie "12 Years a Slave"? It was based on the autobiography by Solomon Northrop. Solomon Northrop was a free Black man who was captured and sold into slavery in the South. In 1984 Gordon Parks directed "Solomon Northrup's Odyssey" which was a television film based on the same novel.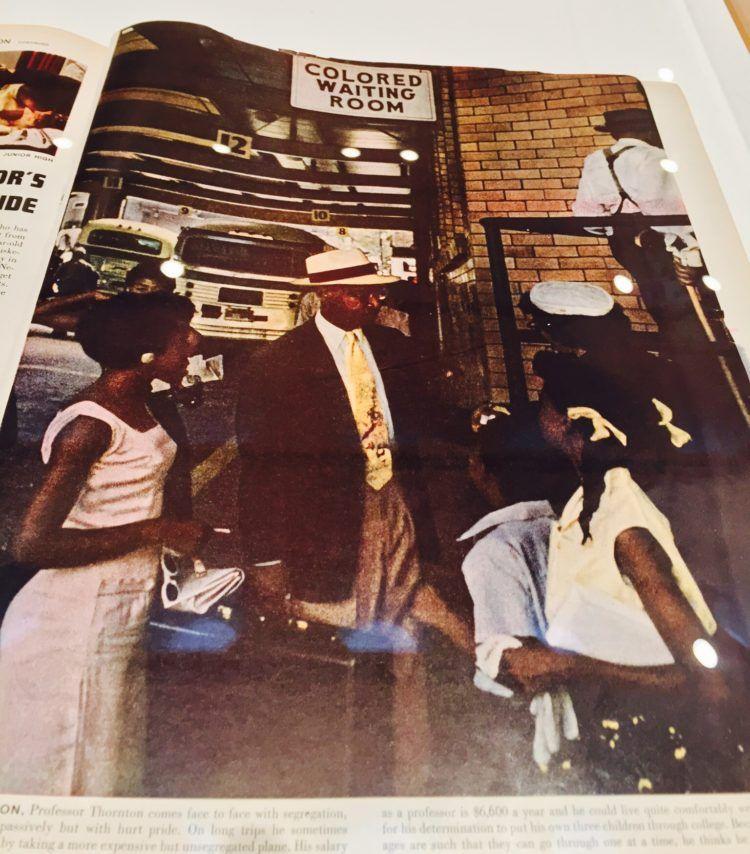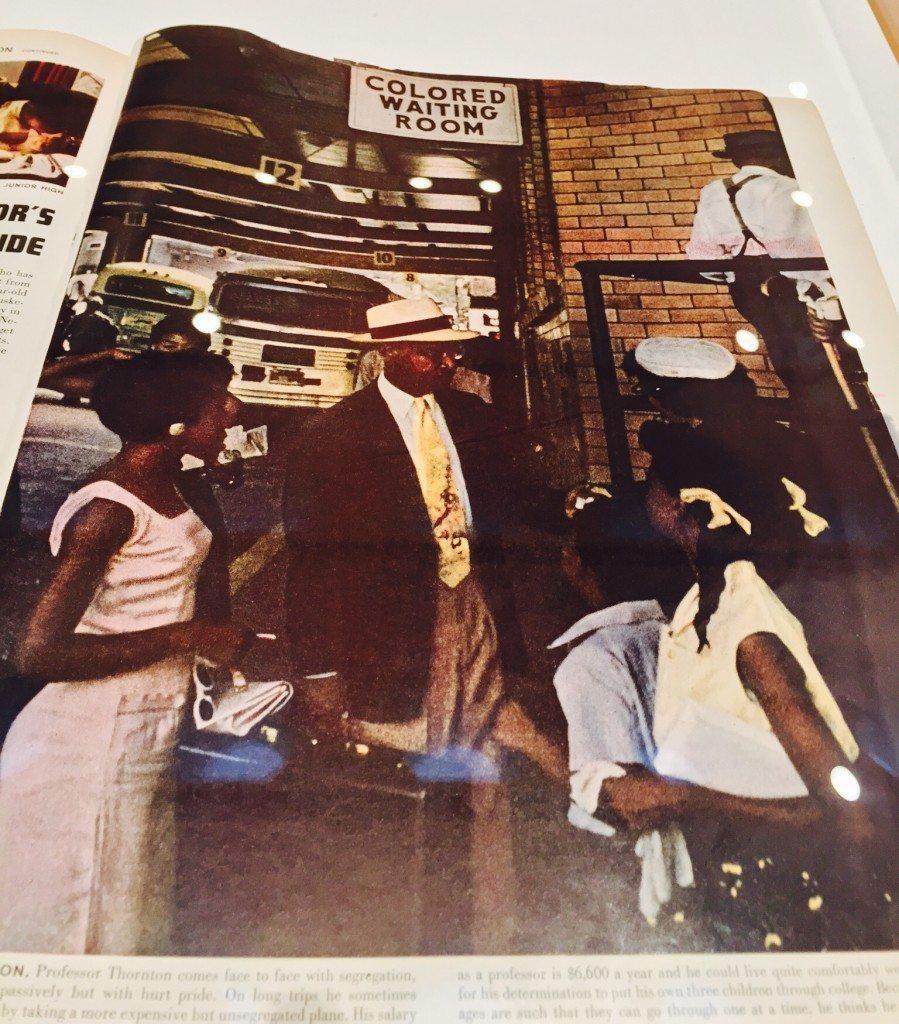 Seven) Can you believe besides all the above, Gordon Parks was also a musician? During his career he performed as a jazz pianist. He was also a composer and combined his musical and directorial skills for "Martin". "Martin" was a ballet dedicated to Dr.Martin Luther King Jr.
Eight) Gordon Parks was also a writer. He wrote poetry, fiction and his memoirs. Works include "The Learning Tree" which is a film about growing up as an African American in 1920s rural Kansas. A work loosely based on his autobiography. He also wrote a fictional novel "Shannon" about Irish immigrants in New York during the 20th century.
Nine) Ongoing Accomplishments and Awards. Gordon parks was a cofounder of Essence Magazine which is still in print today. I had no idea! His was a staunch advocate for civil rights and used his photographs to bring awareness and urgency to this fight. Gordon parks received countless awards which I cannot fit into this post! I will mention his honorary Doctorate of Humanities Degree from Thiel College in Pennsylvania, his NAACP award, The Royal Photographic Society's Special 150th Anniversary Medal, and the Doctor of Humane letters from The Art Institute of Boston. In 1995 Gordon Parks donated his work to the Library of Congress and it was curated as "The Gordon Parks Collection".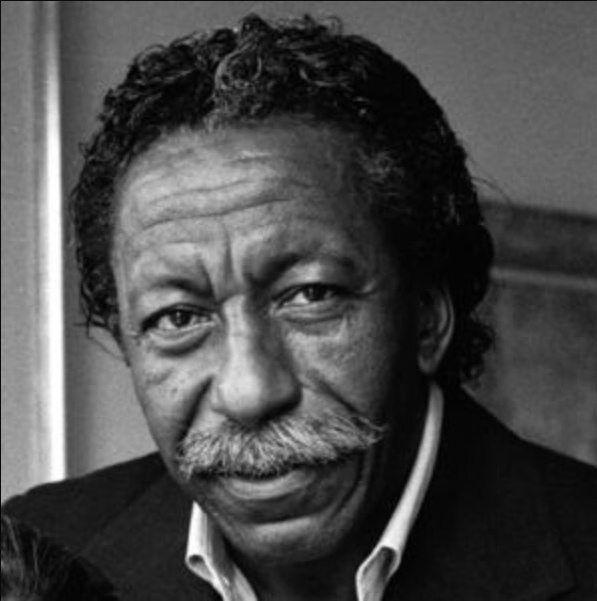 Ten) The Legacy of Gordon Parks. The most magnificent aspect of Gordon Parks and his contributions is how it will live on for generations to come. Although his most notable works date back over 60 years, many of his subject matters are still relevant today. His photographs tell a story of America's past and can be used as timeless pieces of history telling. Due to his vast collection, some never displayed to the public, there are continued exhibits of his work in museums across the country.
My first recollection of Gordon Parks was around 2000 when I viewed one of his exhibits in Chicago. I was mesmerized by the clarity and subject matters of his work. As mentioned above I recently visited "Gordon Parks: Segregation Story" at the High Museum in Atlanta. Gordon Parks followed a multi-generational family in Alabama during the early period of the Civil Rights Movement. What struck me throughout this exhibit was despite the poverty, racism and segregation there was a sense of pride, dignity and sophistication among the African American subjects. This exhibit will be on display until 6/21/2015.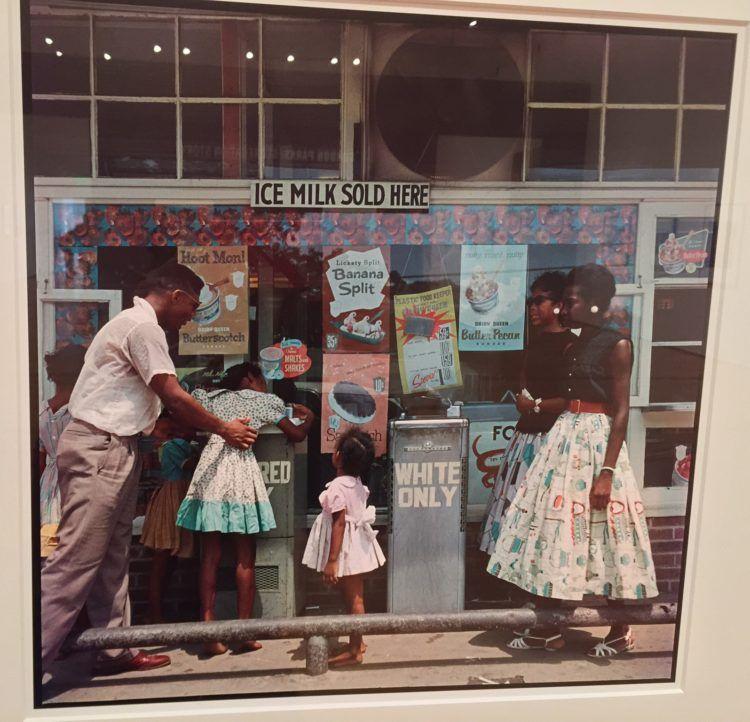 Gordon Parks is also currently being featured in an exhibition at the Museum of Fine Arts in Boston. In "Gordon Parks: Back to Fort Scott" you will see images of Gordon Park's hometown in the segregated 1950s. He returned there on a project for Life magazine but the work was never published. Many of his classmates from elementary school still resided in Fort Scott, Kansas and Gordon Parks shows their lives during this time period. This exhibit will be on display until 9/13/2015.
For more information on Gordon Parks and to view more of his amazing work visit The Gordon Parks Foundation website.
So tell me-are you familiar with Gordon Parks or his work in photography, film or music? Have you seen any of his exhibits? If so, please share your thoughts with us below!
N.S.W.