In May I had the pleasure of finally attending the Women in Travel Summit AKA as WITS. I heard about this conference several years ago from fellow travel bloggers. The WITS website describes the conference as "the premiere event for women travel influencers, creators and brands". The conference is organized by the Wanderful Community. Founded by Beth Santos, Wanderful connects female travelers all around the world. The conference this year was held in Quebec City Canada at Chateau Frontenac. When this location was announced last year, I knew I had to be there. Since attending new or even previous travel conferences can be overwhelming, I decided to share tips & advice from a first-timer's point of view. Since I met so many amazing women in the travel industry that were also attending WITS for the first time, I asked them to share their experiences as well. The following responses are based on these questions about the 2018 Women in Travel Summit:
Why did you choose to go to the Women in Travel Summit in Quebec City?
What did you enjoy most about the conference?
Which session or sessions did you find most helpful or interesting and why?
Did you do any tours? If so, which tour and do you have any feedback?
What would you like to share with the WITS organizers about the conference overall?
Nadeen White, The Sophisticated Life
I heard about the Women in Travel Summit a few years ago. I have been trying to get to WITS but work or travel schedules always interfered. The feedback I received from travel bloggers prior to the conference was that it was geared more towards beginners. However, once I saw the location and the lineup of speakers, including Oneika Raymond, I knew I had to go. I also had a chance to be a part of the conference which was great. I was picked to be a volunteer on their social media team. I enjoyed working with Erin and Ariel and the rest of the team sharing all the great moments from WITS.
The first thing that comes to mind is the diversity. The diversity of women at the conference was amazing. There were female travel bloggers, writers, influencers, speakers and industry professionals of all ages and ethnic backgrounds. I enjoyed meeting travel bloggers that I have known for years online but have never met in person. I also enjoyed meeting new women in the industry and having interesting conversations. I found the atmosphere at WITS to be much more relaxed compared to another travel blogger conference that I have been to. Everyone was approachable and friendly!
All of the sessions I attended had great speakers and dialogue. The speakers on the panel "The ROI of Influencer Marketing" shared some great ideas. "Global Communities that are Smashing Stereotypes Faced by Diverse Women Travelers" was an excellent panel. The speakers were truly inspiring. I was not able to stay for the entire day on Sunday, but I found the information presented in "Navigating the Pricing and Pay Gap for Multicultural Influencers (and how mainstream influencers can help)" to be interesting and helpful when negotiating with brands. Stacey Ferguson of Blogalicious presented this talk as part of the full day "The ME Experience" by Blogalicious.
Based on my travel schedule I was only able to attend one tour. There were so many great options that it was hard to pick just one. However, since I love learning about the local food and culture I picked the Saint-Roch Quebec Walking Food Tour. I wrote about my experience in this delicious foodie post and I highly recommend this tour when visiting Quebec City.
I would like to commend the Women in Travel Summit organizers for a job well done. I found the conference to be well organized with a variety of topics, events and tours. As a first-timer it was fairly easy to navigate. I would like to see additional topics or a full day workshop focused on more advanced bloggers. Topics could include SEO and keyword search tools, backlinks, Domain and Page authorities, deciphering Google Analytics, Pinterest analytics, Instagram analytics and making them work for you, more information on ROI and examples of case studies and action steps for turning your brand and blog into a profitable business. For first-timers attending the Women in Travel Summit, this Bloggers Guide to WITS by Marcie in Mommy Land has excellent information.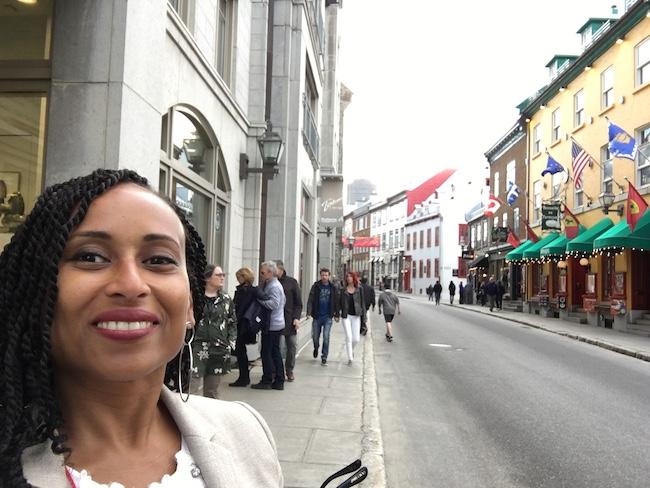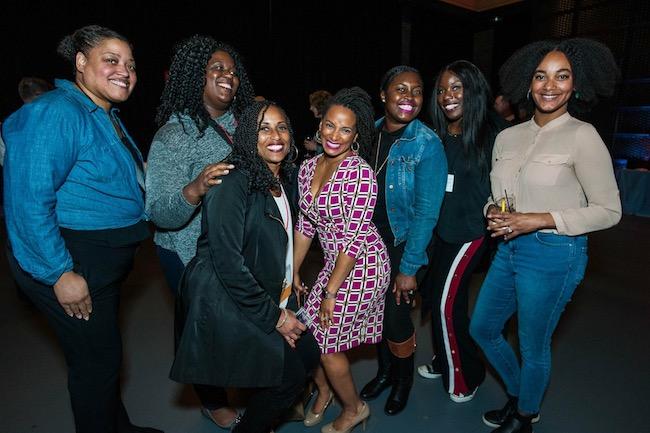 Katrina Morrison, My Mommy Flies
The diversity of the speakers is why I chose to go to WITS.
All the amazing people. Everyone was friendly, open, and genuine. I met some great women and look forward to working with them.
Blogging 101 with Cha2 (Squared). They helped me to define my brand and niche and think bigger as an influencer. Strong advice. The Pinterest session was also fantastic. Very technical advice which will help me.
I did not have a chance to do the tours, but I took a bicycle ride with Schwinn. That was a lot of fun after sitting in discussions all day.
Bring in more Mommy Influencers and arrange family friendly activities. While the sessions were informative I felt they were lacking a busy moms perspective.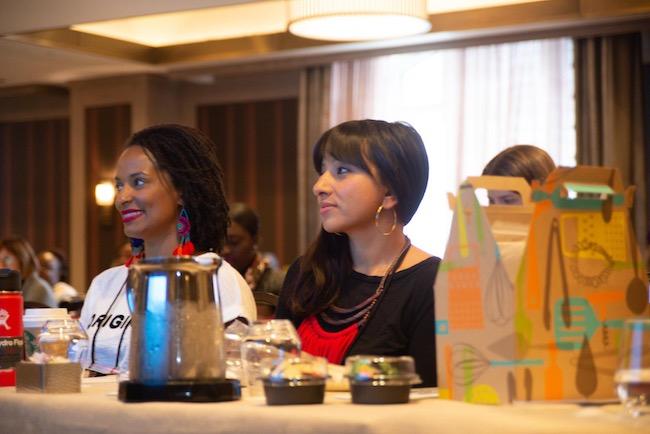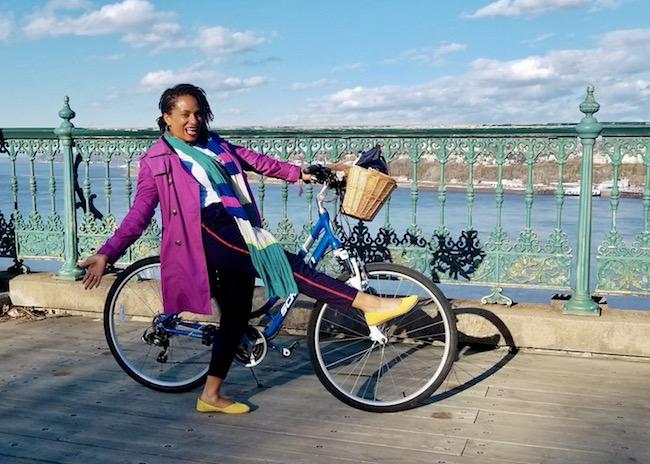 Mia Ransom Parnell, MiaAdventura
I had never heard of WITS but I chose to go on the recommendation of Bisa Myles from MylesToTravel.com and I'm glad I did. The sisterhood of support was incredible!
The thing I most enjoyed was connecting with my friends again, meeting new people and visiting a new place. One of my highlights was assisting Glory Ali from MuslimTravelRocks.com with her lipstick before her session. I was honored to serve her!
The session I found most helpful was Navigating The Pricing And Pay Gap For Multicultural Influencers (And How Mainstream Influencers Can Help) by Stacey Ferguson. Stacey articulated so much of what I feel when I see ads for destinations I love or I am interested in visiting that never feature people who look like me. I love what she is doing and see her business as a catalyst for great change!
I did the Food & Market tour and expected to eat lots of new Canadian food. It was actually more of a wine tour with a bite of chocolate and a piece of nougat! Next time I'll pack a snack so I won't starve!!
My suggestion for an area of improvement is to have all of the speakers submit their slides to WITS before the conference and then upload them after their talk so the attendees can access them ASAP.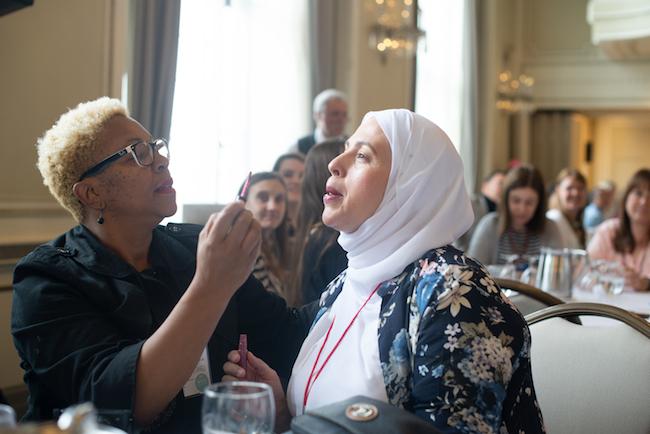 Imani Clenance, The Glorious Globe
I first heard about WITS while working on launching my blog, The Glorious Globe. I was looking for travel resources and came across the WITS Twitter account. It was perfect timing. As I was looking for help I found this conference that looked like it had sessions that were made just for me.
My favorite thing about WITS was the spirit. There was such an uplifting spirit of sisterhood and support. During each session I felt like people were really there to help. There was also a whole conference of women who were there to offer tips and encouragement. I also really appreciated the clear intention to ensure that the speakers and attendees were diverse.
I found the Smashing Stereotypes panel with Annette Richmond, Danny Rivers-Mitchell, Glory Ali, and Olga Maria Czarnowski to be most interesting. It was so nice to have a space to share the experiences we women of color face while traveling. It was also helpful to learn how we can be allies and advocates for each other.
I did the Microbrews tour, which was a lot of fun. We had a chance to sample great beers at Noctem, La Barberie, and La Korrigane. The cherry on top was when we learned La Korrigane is owned by a woman!
I understand the speed dating feel of the group meetings with sponsors, but I felt it went too fast. I would allow more time for this.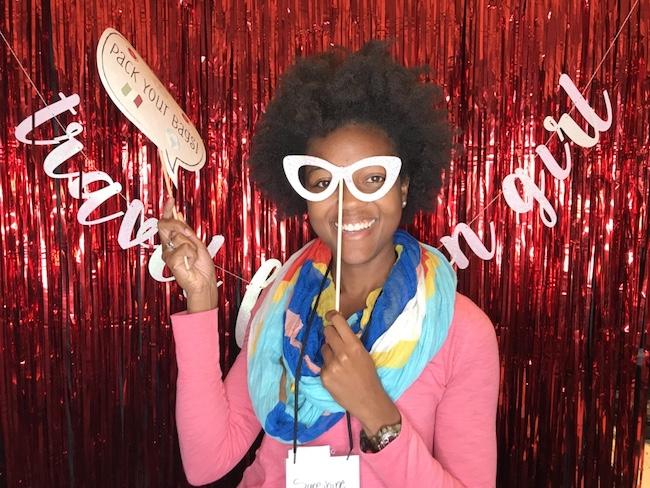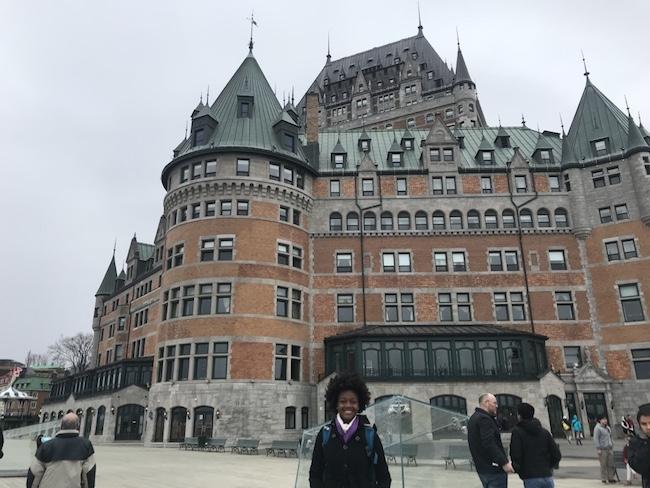 Karen Akpan, The Mom Trotter
I heard about WITS a little over a week prior to the conference. I then began to ask around to see who else had been to one of the previous conferences and got nothing but positive reviews about it. I then immediately decided that I had to attend this conference to see what everyone was raving about. I also wanted to visit Quebec City for as long as I can remember. So, this was a great opportunity to kill two birds with one stone.
I enjoyed the networking the most. This was my first conference and I didn't know what to expect. But, being able to network with so many different amazing women from different walks of life was the highlight.
My favorite session was the one given by Mediavine as well as the one by the tourism board panel. My goal is to work with tourism boards and this gave me a great insight into what I really need to be doing and focusing on as well.
I did not get the chance to do any tours because I signed up for the conference too late. I plan to go to WITS next year and will definitely be signing up for tours on time.
In my opinion WITS was very well organized. TravTrade was a bit confusing for me to figure out at first but once I got the hang of it, I had no issues.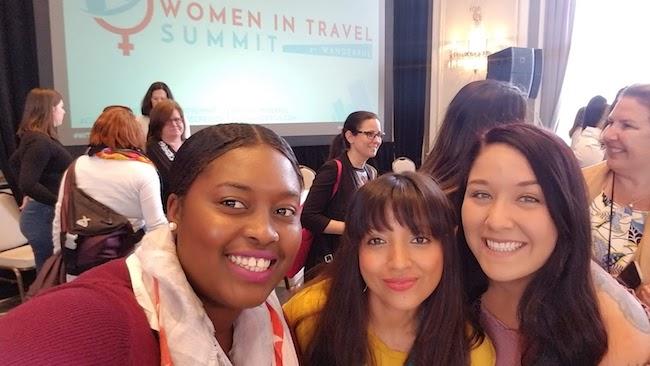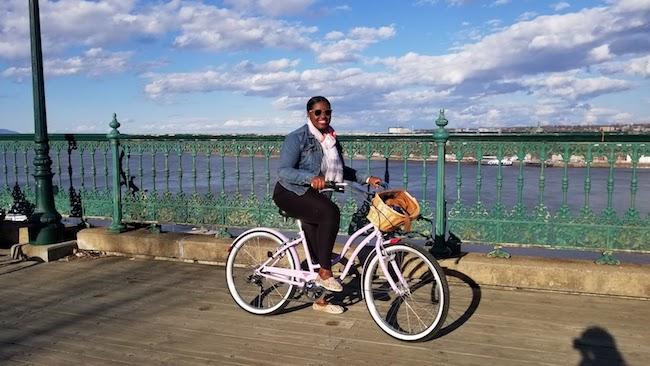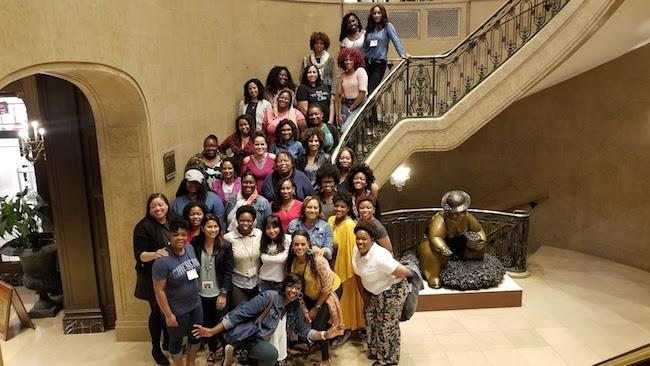 Nicole Ellis, Nicky's Savory Travels
I chose to attend WITS '18 in Quebec City because it was my firsttravel blogger conference to attend and I wanted to network with an array of travel bloggers to learn and grow from, obtain invaluable information from sponsors and potential partners, and to explore the beautiful and enchanting town of Quebec City
The sessions, networking, the beautiful location of Quebec City, and the tours (particularly the food tour) equally all the same.
I enjoyed "The Special Sauce" segment by Cha Jones and Cha McCoy. It was most helpful to me because it resonated that I really need to find out what makes me unique, gets me noticed, and what gives me a competitive edge. I also appreciated their humor throughout the presentation.
I did the food walking tour. The tour consisted of seven stops and it was excellent.  We received a combined tour of history throughout Old Quebec City and sampling some of known food staples.  From smoked salmon with a blueberry and red wine from La Buche restaurant to sweet potato and onion fritters in an Indian curry sauce with a fruity cider from Le Moine Eschaon to savory poutine from the Snack Bar St. Jean.
Perhaps provide a floor level map of exact locations of the rooms to mitigate any confusion.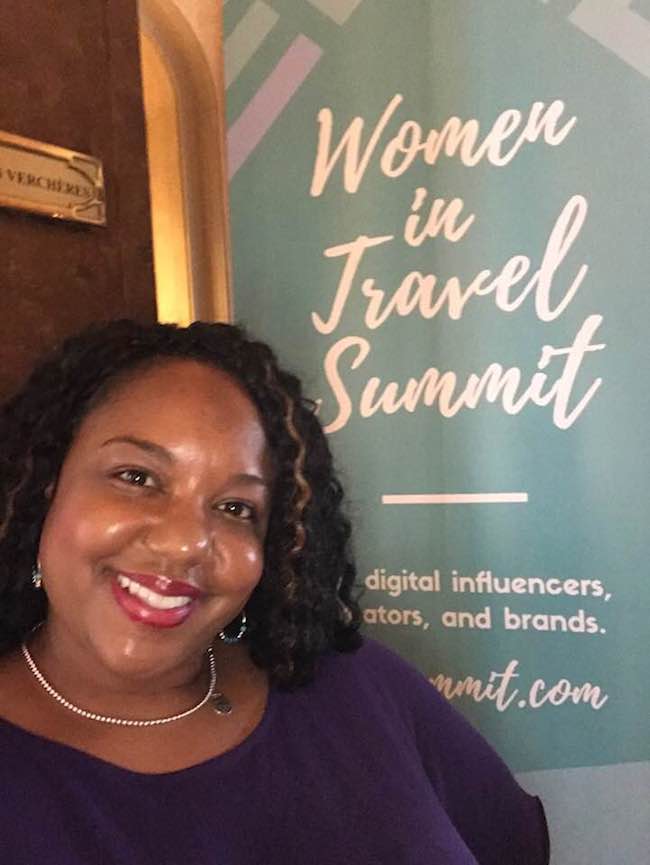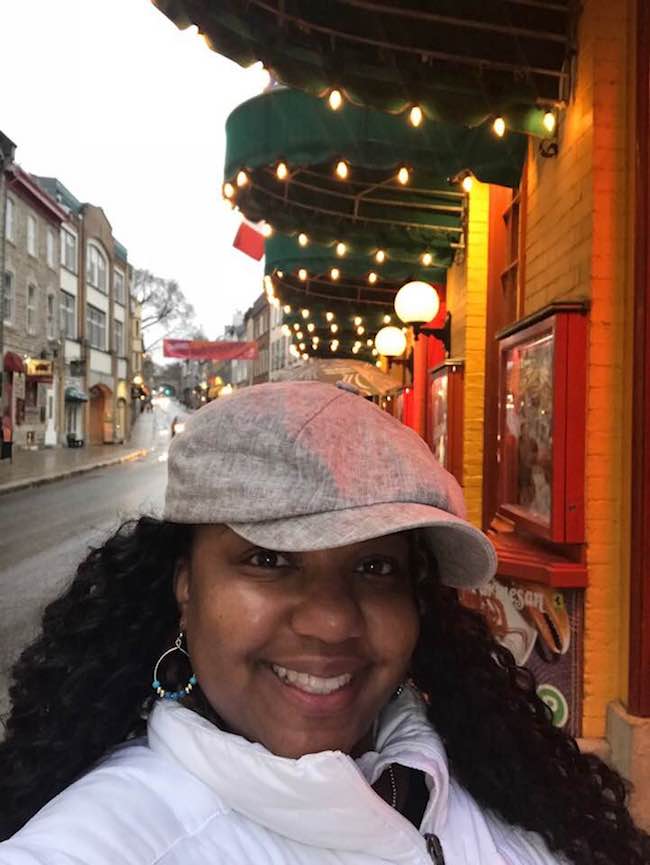 I hope you enjoyed this round up of first-timers attending the Women in Travel Summit. Be sure to check out their website for more information. The next WITS will be held in Portland Maine May 3-5, 2019. I hope to see you there!
If you attended WITS in Quebec City please share your thoughts with us below!
Feature photo courtesy of WITS taken by Jason Seagle of Vayando