12 Reasons to Love the 2016 Mazda 6!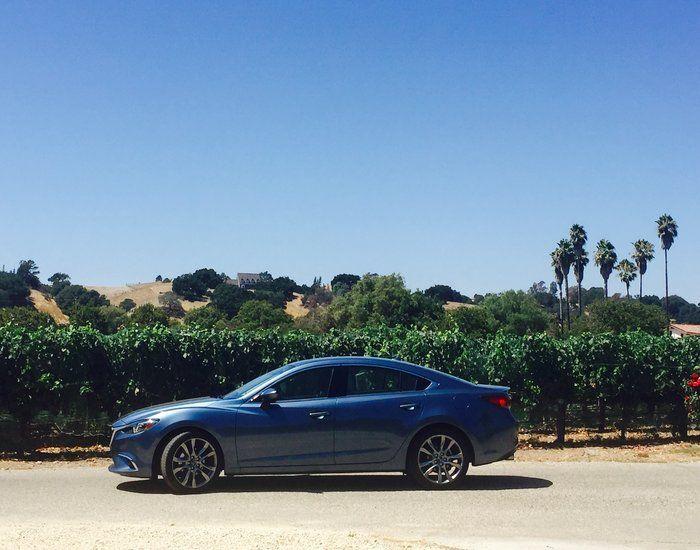 Thanks to DriveShop I was able to take the 2016 Mazda 6 on my SoCal adventure! This car was beautiful and efficient. From Venice Beach to Santa Barbara thru the hills of Santa Ynez Valley, my husband and I loved driving this car during our vacation. Since I am a woman, I will spare you all the technical stats and instead tell you all the practical reasons why I loved this car. Besides the fact that it was a pretty blue color and that is was the perfect mid-size car with a sleek design, the features were amazing!
The sunroof was perfect for enjoying the warm sunny days in California.
Keyless entry: this should be standard in any car don't you agree?
Dual temperature controls-a great feature since my husband is always hot and I am always cold.
Comfortable roomy interior with electronic seat controls: I made it clear to DriveShop that my husband is 6 feet tall and since we were doing a lot of driving I needed a car that was roomy. Although he has complained in other mid-size cars, he felt very comfortable in this one.
Satellite radio with Bose speakers: I have become used to listening to satellite radio in my own car (I hate commercials) so I am always pleased to find this feature in other cars. I was also pleasantly surprised to find the 2016 Mazda 6 outfitted with Bose speakers! Due to both these features the sound system was amazing!
Bluetooth: The Mazda 6 has Bluetooth capability which is great for road trips. It is always safer to be hands free.
Navigation system: The navigation system had a nice voice (this matters to me) and a clear visible center screen with directions that were easy to follow.
The center panel of the Mazda 6 shows local mileage limits and the number gets red if you are over the speed limit! I have never had this feature in a car before and it was very helpful. I am known to put the "pedal to the medal" 🙂
Alerts that let you know if you are running off the road or out of your lane. This was also a new feature to me. You can set an alert, which is a buzzing noise, which lets you know if you are drifting off into another lane or off the road. This is very useful feature if you are driving alone, at night, while tired or long distances.
While driving the Mazda 6 you will also notice icons on your side mirrors that will occasionally light up. This lets you know when cars are in your blind spot as in they are coming too close to you or you are driving too close to them.
Good on gas: This is probably one of the most important features. My husband and I kept checking the dashboard assuming we needed more gas but that was rarely the case. According to their website the Mazda 6 gets 40 EPA EST HWY MPG. All I know is-it was good on gas!                  
Trunk space: It has a spacious and deep trunk which fit two large suitcases and two large carry-on bags!
Here are some pictures of this great vehicle: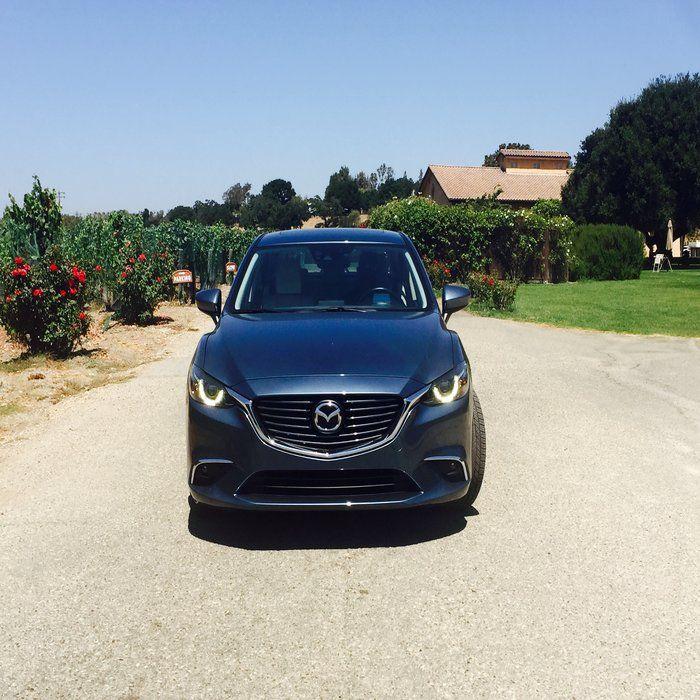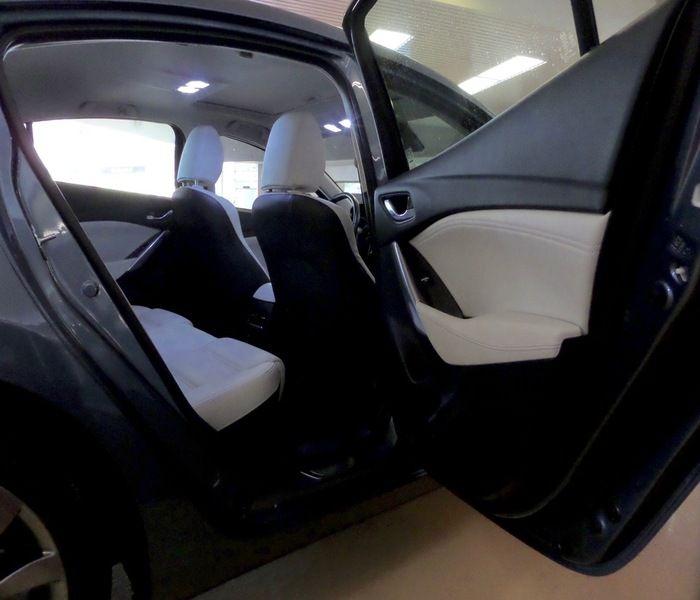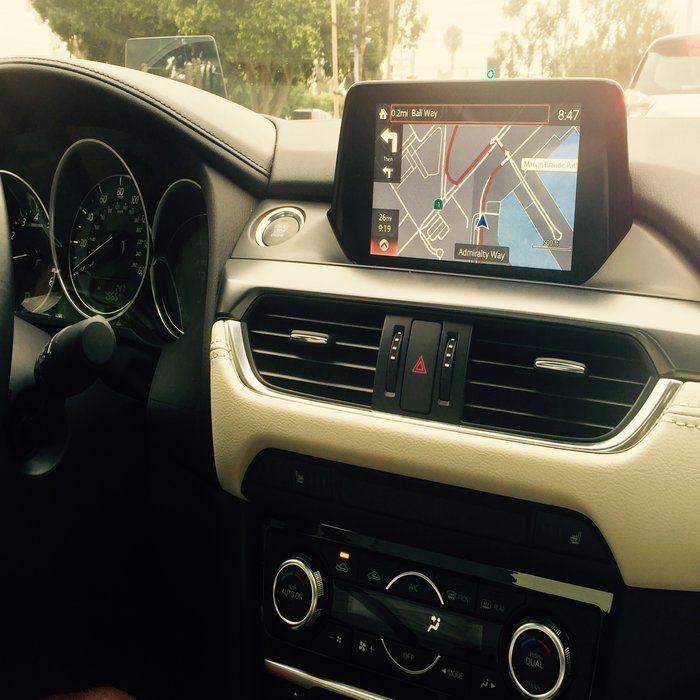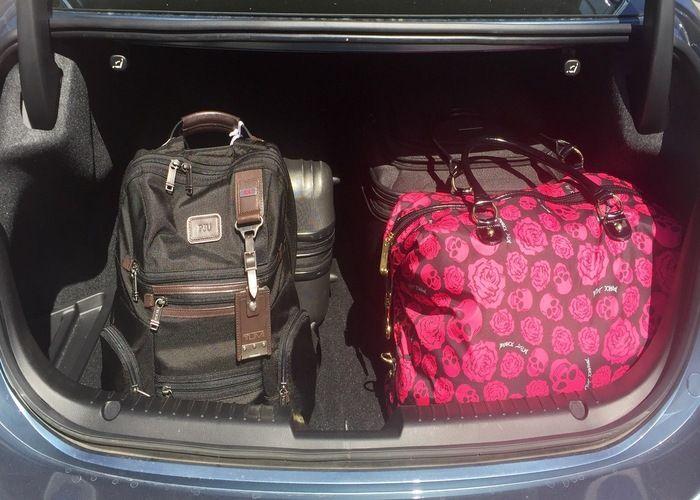 In conclusion, the 2016 Mazda 6 was a fun car to drive on our SoCal vacation! It was a smooth ride, the features were useful and it made us feel safe. Thank you to DriveShop for this awesome experience. Do you own or have you ever driven a Mazda 6? If so share your experience with us below. For more information visit the Mazda website.