First of all, I must say that only spending 2 days in Santa Barbara is not giving this city the time it deserves. There is so much history, interesting architecture, numerous wineries, amazing food and of course the beautiful beaches and mountain views! Stay longer if you can. My first visit to Santa Barbara was 16 years ago. I can't believe it took me so long to get back! I had fond memories of the brilliant blue skies beyond the Spanish colonial style architecture and the fresh crisp air along the beach. Although I was happy to finally return, 2 days in Santa Barbara just wasn't enough. However, I packed a lot in! If you only have a short time in what is known as "The American Riviera", here is a list of things to do in Santa Barbara as well a few great places to eat.
Things to Do in Santa Barbara – 2 Days In Santa Barbara
Head to Historic State Street to "Shop & Stroll". This is without a doubt one of the loveliest downtown areas of any city I have been to. The tree lined streets and unique architecture make strolling as much fun as shopping. There are big national stores located there such as Nordstrom as well as small specialty boutiques. You will also find art galleries and restaurants with outdoor patios which are perfect for people watching.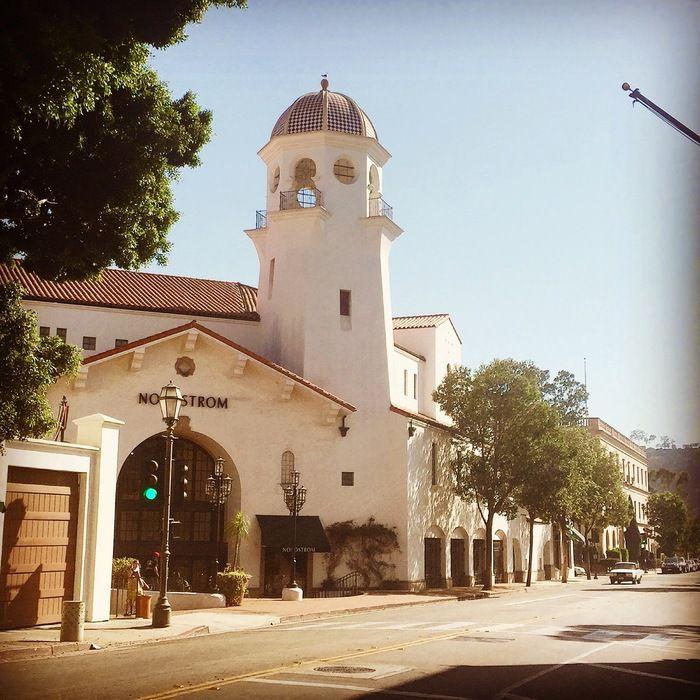 Visit National Landmarks:
Although there are several things to do in Santa Barbara and plenty of landmarks to choose from, since I only had 2 days in Santa Barbara, I visited The Mission and The Courthouse.
The Mission Santa Barbara
"Old Mission Santa Barbara" is truly a sight to behold. On arrival you are struck by the grand size, the colorful tiles and meticulous landscaping that surrounds the mission. It is Spanish Mission founded by the Franciscan order in 1786. It is open daily and has docent tours on Thursdays, Fridays and Saturdays.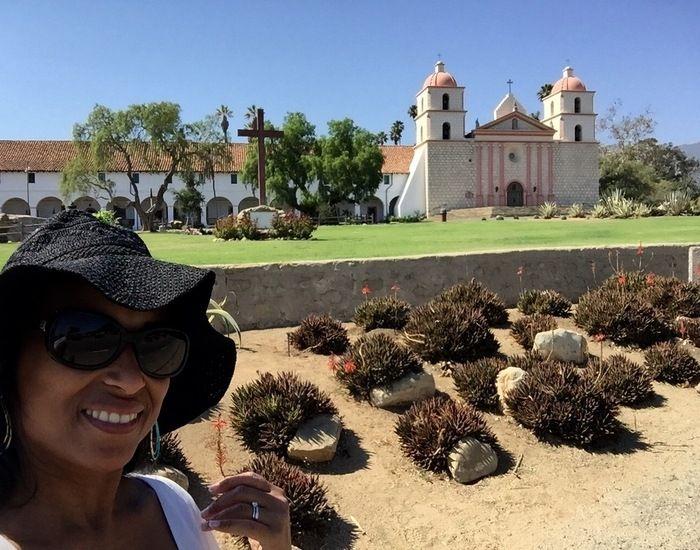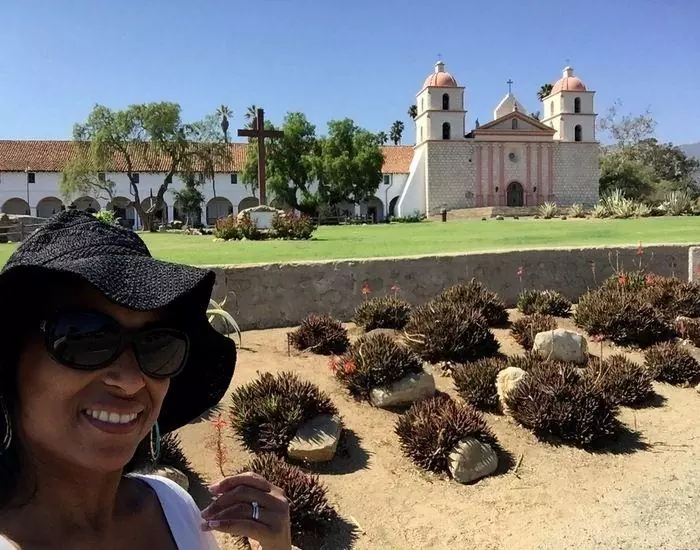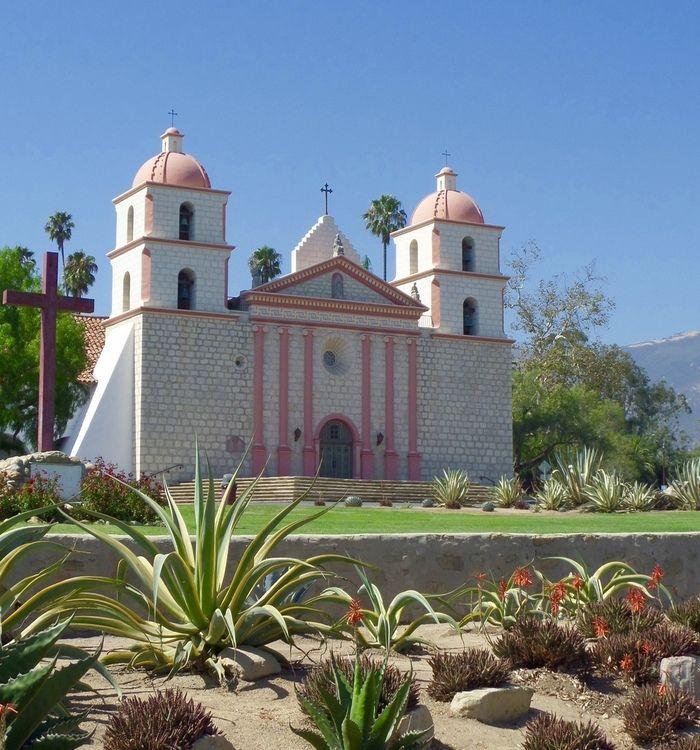 Santa Barbara Courthouse
Once you see it, its actually hard to believe that this building is used as a courthouse. It has been called a prime example of a "Santa Barbara Spanish colonial revival structure". Be sure to take the elevator to the top of the tower for magnificent mountain and ocean views. You will also get a great view of the red-tile roofs that Santa Barbara is known for.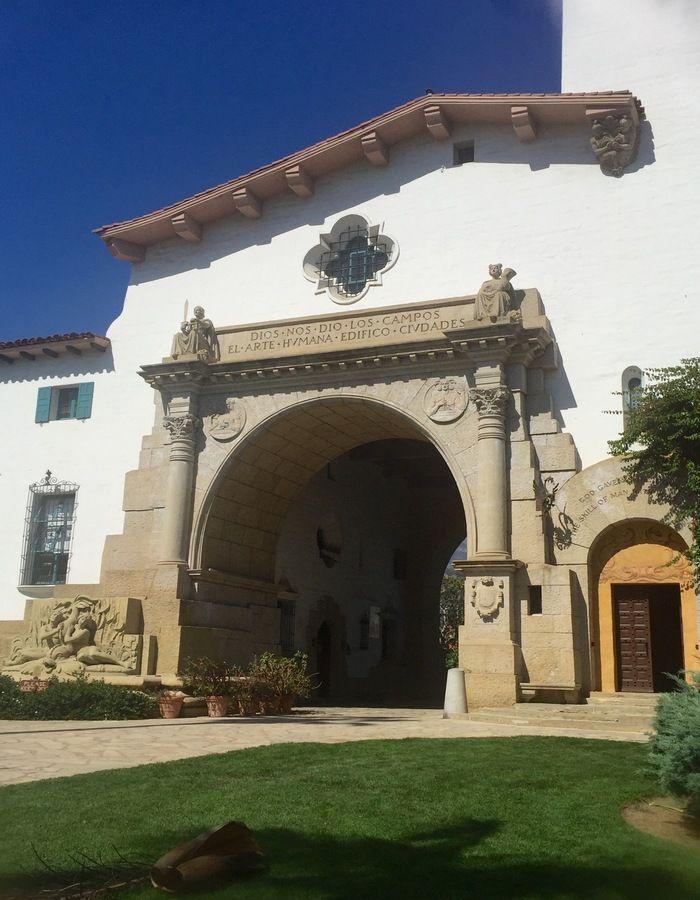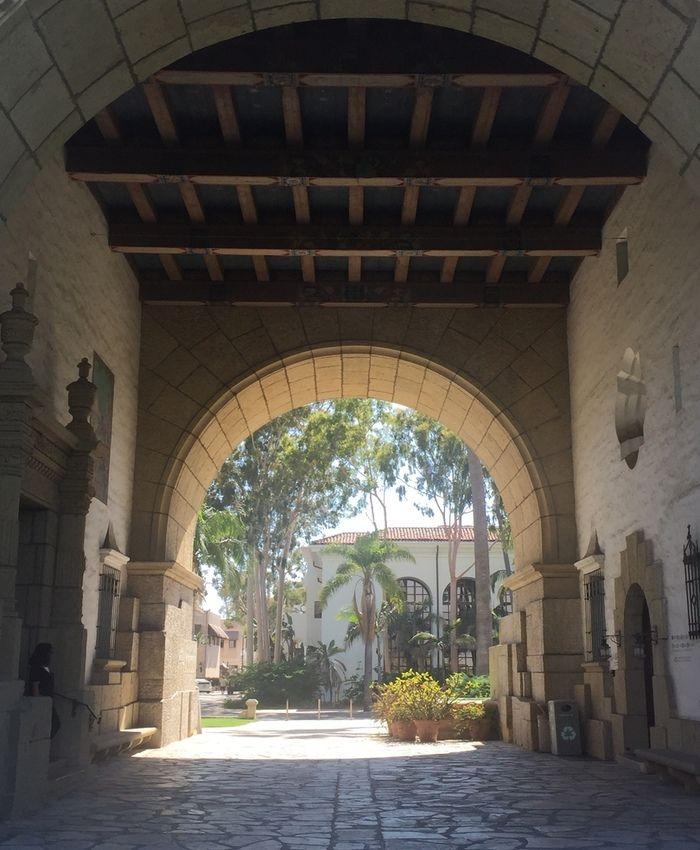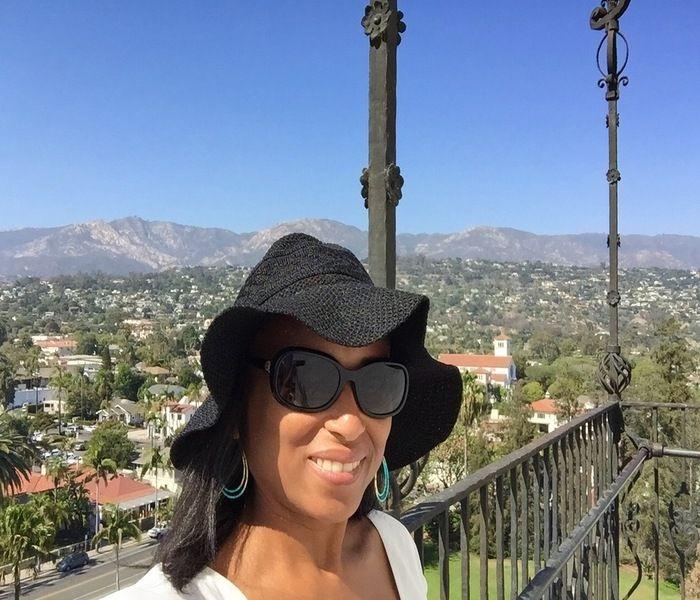 The Ablitt House.
So this is more of an architectural landmark but one that is worth checking out. It is located in Old Town Santa Barbara and sits on only a 20 by 20 square foot lot of land. Local architect Jeff Shelton designed the Ablitt House and you can actually stay there!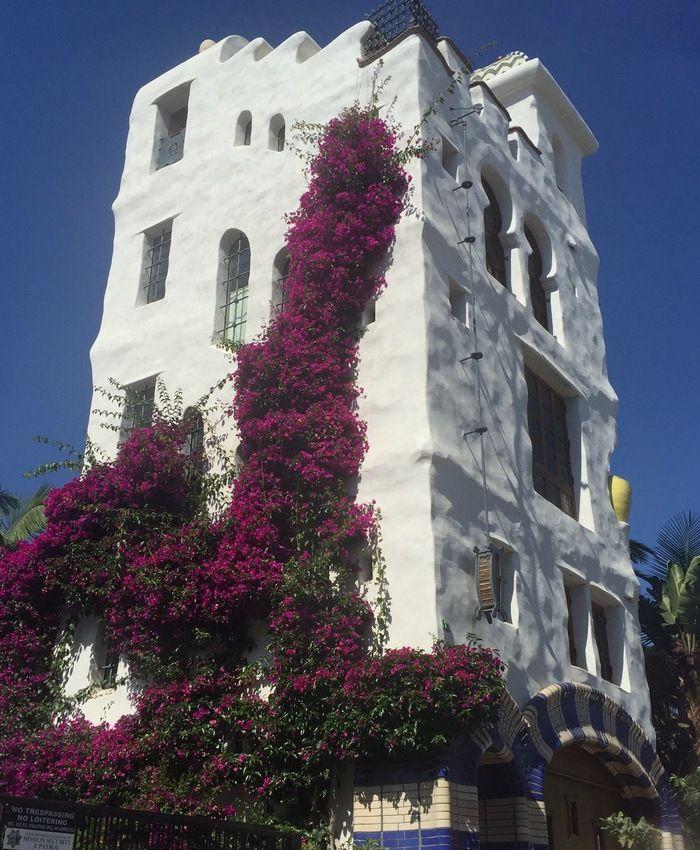 Go Wine Tasting:
Santa Barbara County is known for producing delicious wines from Santa Ynez Valley to the downtown wineries located in Santa Barbara. If you do not have time to venture out into the valley, you are able to have an authentic wine tasting experience right in the city! This is because many of the vineyards in Santa Ynez Valley have tasting rooms in downtown Santa Barbara. They are located in two locations along what's known as the "Urban Wine Trail".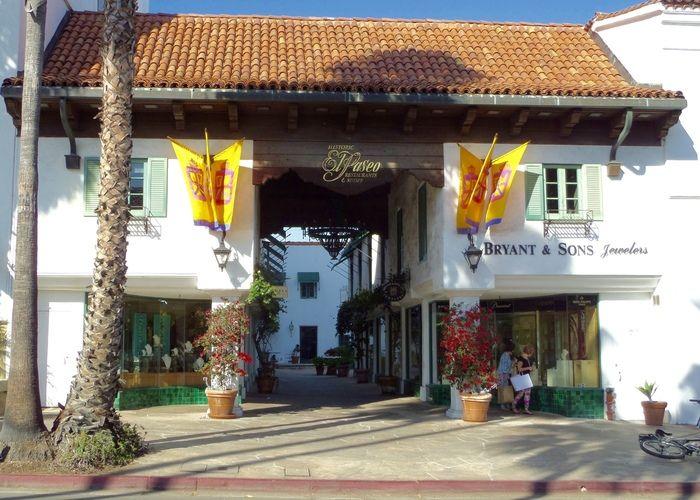 On our first day we visited the Presidio Neighborhood and went to two wineries in Historic El Paseo. The experiences at both Happy Canyon Vineyard and Grassini Family Vineyards were delightful.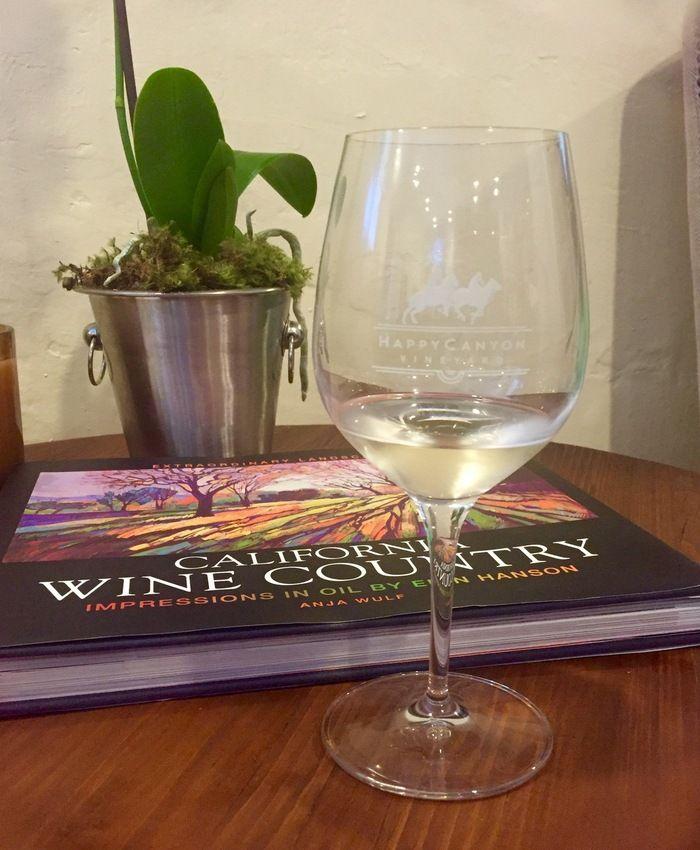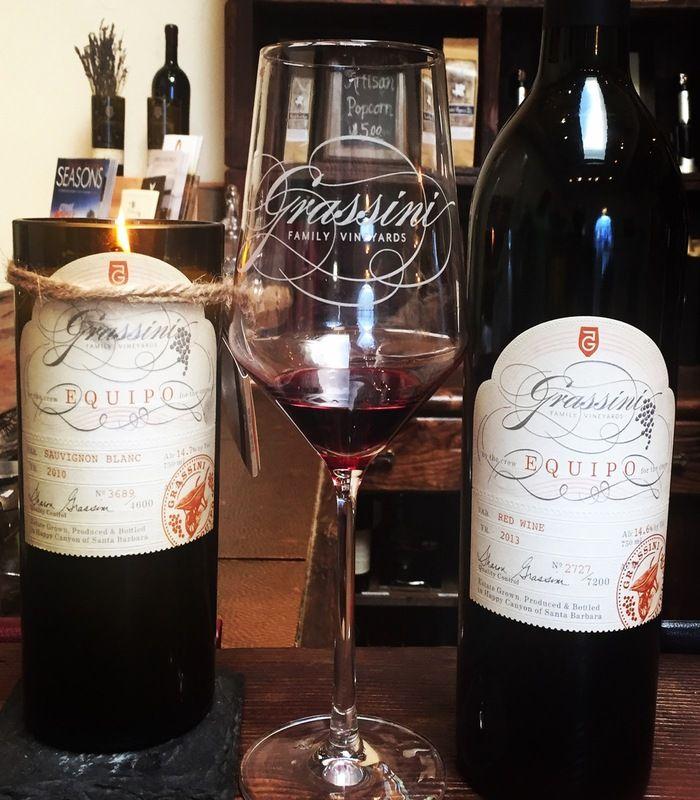 On the second day we strolled along the Funk Zone looking for more fun things to do in Santa Barbara. The Funk Zone is an arts district which also has galleries and surf shops. In this area wineries line streets within blocks of the beach. Imagine sipping wine on outdoor patios while taking in ocean breezes!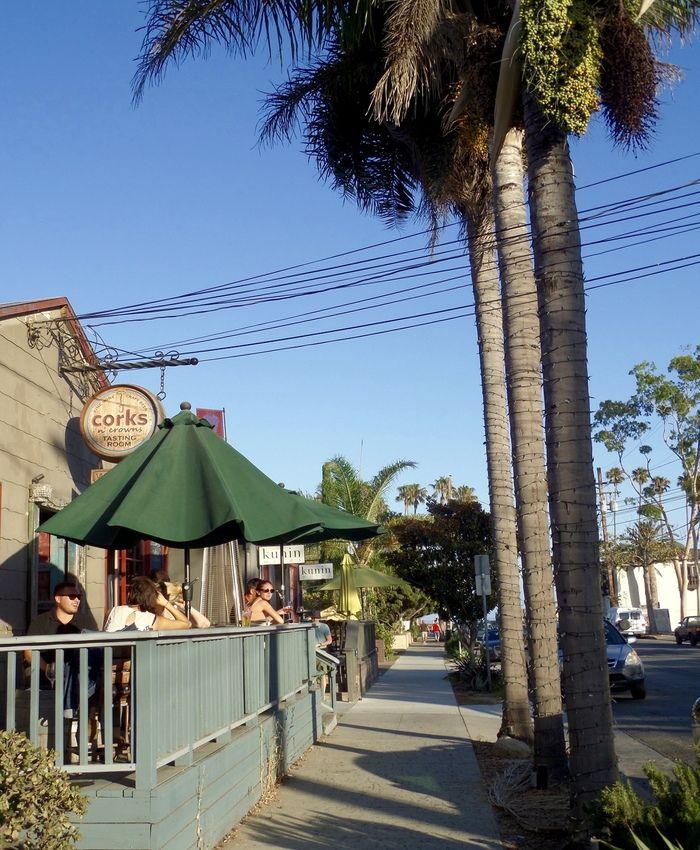 Have fun at the beach:
Now for this activity you have your choice off simply laying and relaxing on the beach, watching the beautiful sunsets or exercising along the beach path. We opted for exercise to work off all the great food and wine we had been consuming. At Wheel Fun Rentals we took a surrey bike out for a spin. I will admit it wasn't the easiest bike to maneuver but it was fun! There is also a trolley that runs along the beach which is a relaxing way to see the city.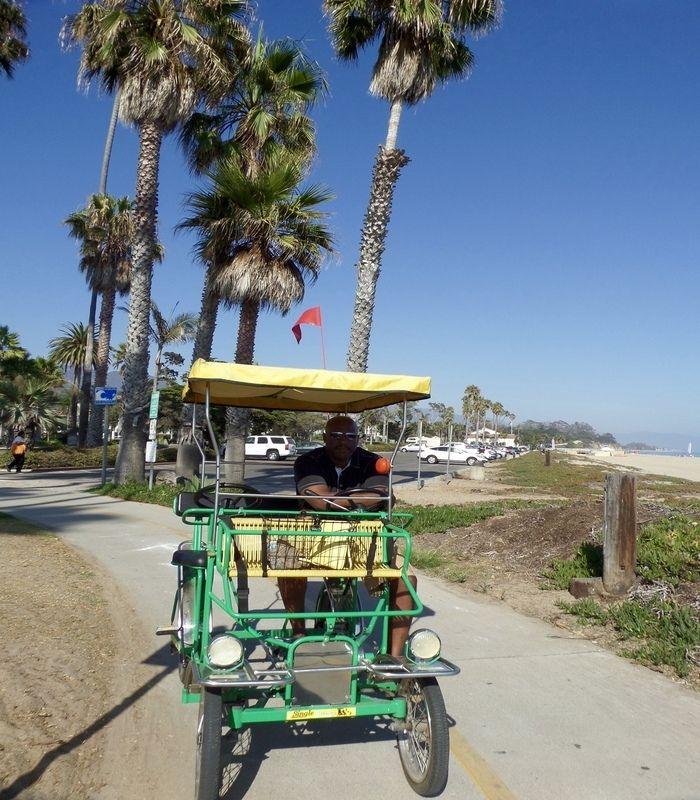 Visit Stearns Wharf: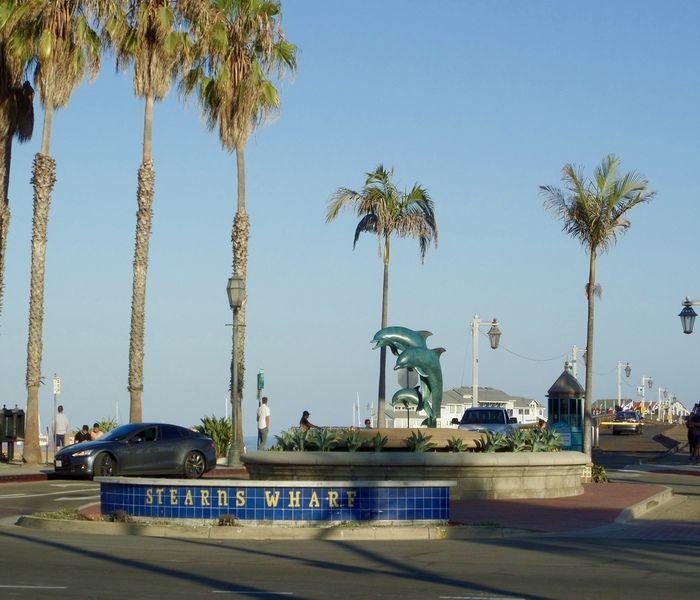 Take a stroll out along the wharf and visit the shops and restaurants along the way. Have a cocktail on one of their decks. You will have an up close and personal view of the yachts sailing by as well as kayakers and rowing teams.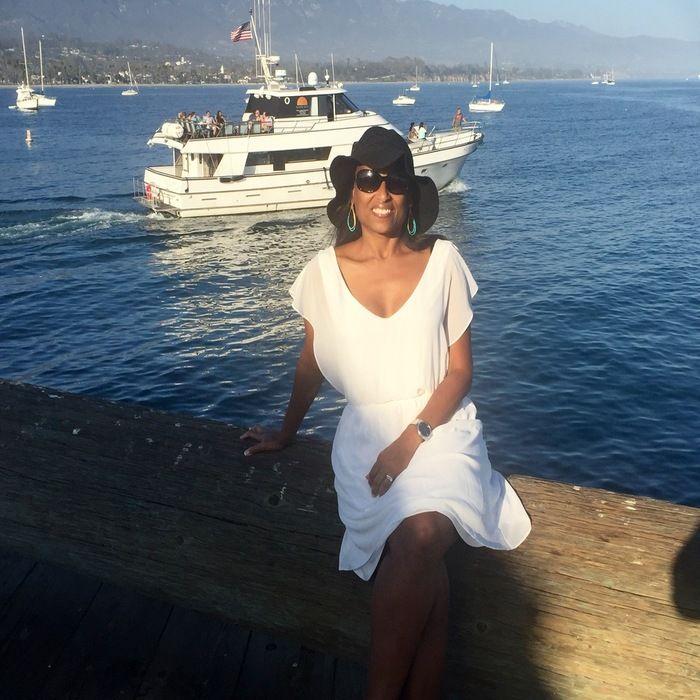 Where to Eat:
With only 2 days in Santa Barbara we didn't get to eat at the long list of restaurants that were recommended on other things to do in Santa Barbara posts. However, I will share with you the 3 places we dined as well as a few we intended to.
C'est Cheese:
This is a lovely café, bakery, cheese and wine shop located in downtown Santa Barbara. You can dine in or take out. Since we were on our way to Santa Ynez Valley we chose to order take out. My husband had the BLT grilled cheese with arugula and tomato marmalade while I had the turkey and fig sandwich served with fig jam and brie. They were both so good we ate them in the car before I could take any pictures! But, we also tried a few of their baked goods. The scones and biscuits were delicious.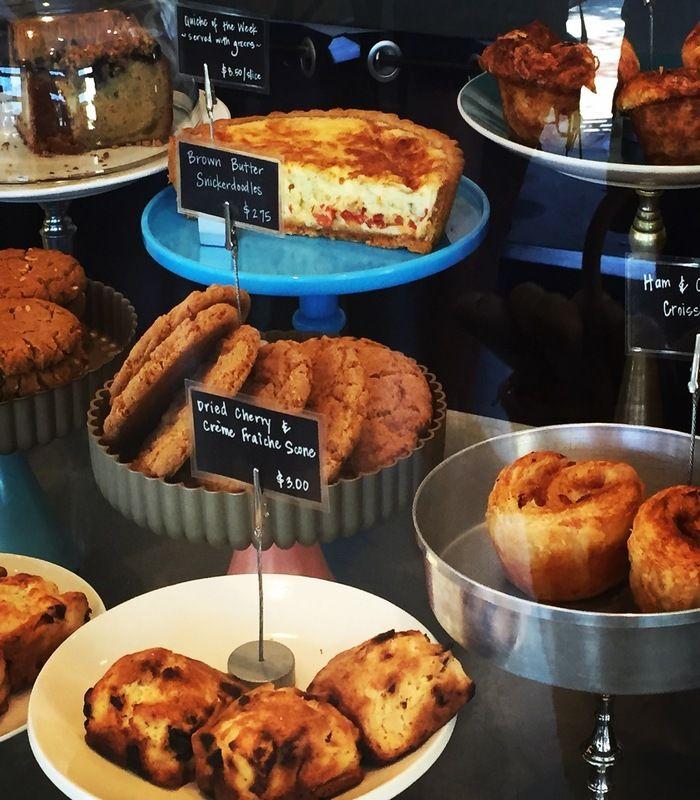 Cadiz Restaurant & Bar:
This restaurant is located on State Street and serves Italian cuisine as well as seafood. There are tapas, flatbreads and pastas and even burgers to choose from. We enjoyed piping hot paella as well as this salmon dish. It was seared Scottish salmon with wild rice, a saffron corn puree and roasted corn. Absolutely delicious!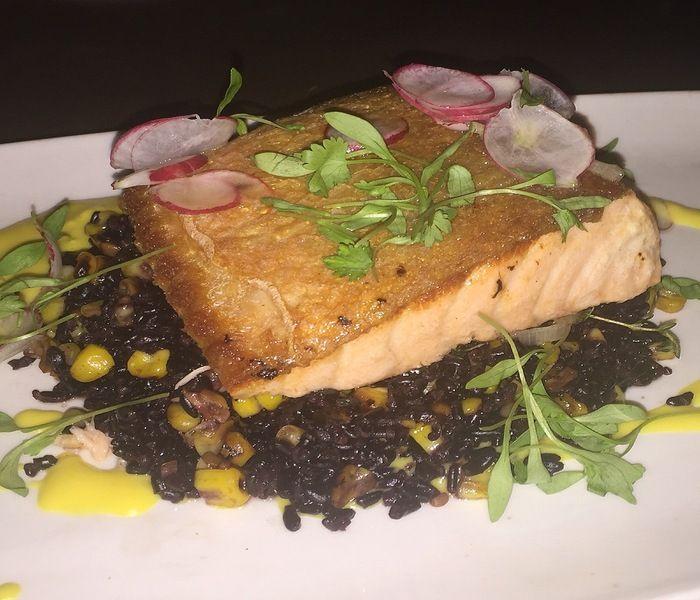 The Lark:
This is one of the hottest restaurants and things to do in Santa Barbara in Santa Barbara; located in the Funk Zone. Per their website, The Lark uses seasonal ingredients that are locally sourced and responsibly grown. Housed in a former fish market, the indoor outdoor space is airy yet cozy and the the décor is unique and stylish.
I will say that the menu is a bit on the eclectic side. A few items did not present the way they read on the menu. We were excited to try the "72 hour marinated & grilled boneless short rib with shishito peppers, summer squash, tomatillo, crispy sunchokes, opal basil" but was surprised that the the short rib was served rare and it was not a hot dish. The crispy Brussels sprouts were packed with flavor and the house made Gnocchi & Dungeness Crab dish was very rich but delicious. The dessert of warm autumn apple crisp with candied pecans, cider caramel and smoked vanilla ice cream was a great ending.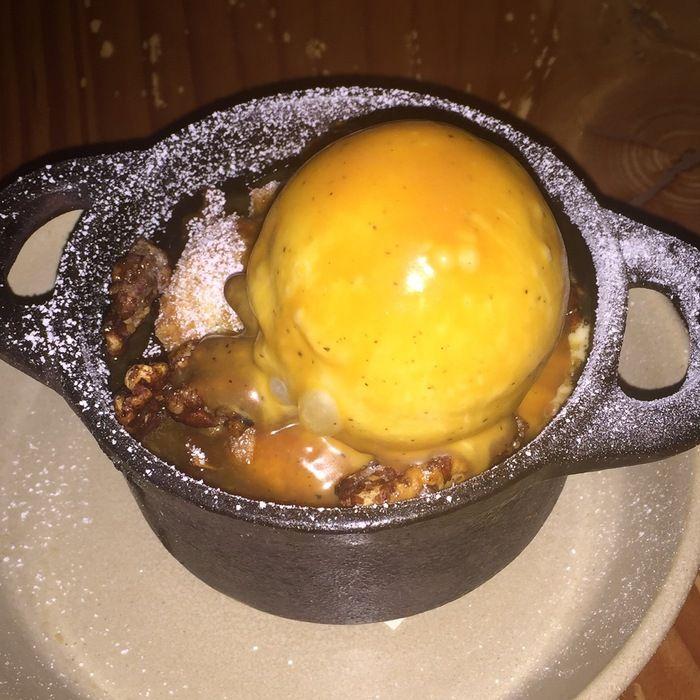 Other restaurant recommendations included oceanfront dining at Convivo restaurant located at Santa Barbara Inn, The Wine Cask located in El Paseo, Julienne in the Presidio neighborhood, Lucky Penny in the Funk Zone and Helena Avenue Bakery in the Santa Barbara Wine Collective.
I hope this article has given you a good feel for all the things to do in Santa Barbara. It is such a beautiful and unique city in California. As you can see, 2 days in Santa Barbara is definitely not enough time so I hope to return there soon. I have barely cracked the surface of all the things to do & see AND eat there so for more information please visit the Santa Barbara tourism website.
Did you enjoy this list of things to do in Santa Barbara? If so share your thoughts with us below.
Although Visit Santa Barbara assisted me with parts of my trip, all opinions expressed in this post are my own.