This post contains affiliate links. However, all opinions expressed here are original. If you click through on a link, you won't pay a penny more, but I'll receive a slight commission which helps me keep this information available to you. Thanks!
---
Cuba is definitely on my bucket list! Therefore, I was pleased when Torrey from my Nomadness Travel group decided to share her travel advice for US travel to Cuba. Follow her exciting journey to Cuba in this two part series! In this travel guide for Cuba, she answers many questions, including, "can Americans travel to Cuba?" We're happy to announce that they can, via the following loopholes! Also, she offers many travel tips on flights, accommodations, food and sightseeing in Cuba.
US travel to Cuba: Can Americans travel to Cuba?
From Torrey:
Diplomatic relations between the US and Cuba have been troublesome for several decades. Up until very recently, US travel to Cuba was banned. It was pretty much impossible if you didn't have a government issued go ahead. But, thanks to President Obama's administration, gray skies are clearing, and US travel to Cuba is much more feasible for US citizens.
Once I got wind, I immediately began my planning. Here's my journey and travel guide for US travel to Cuba.
Getting to Cuba: how can Americans travel to Cuba?
So how can Americans travel to Cuba? I started with "applying" for a license to travel through the Office of Foreign Assets Control (OFAC). This was done totally online. It was simple and straightforward. All I needed to provide was my proposed dates for travel, where I planned on going (which city) and my proposed reason for travel. I chose "professional research" as my reason. In the explanation I included information on visiting the University of Havana and conducting personal research through interviews with students and faculty. About 1 month after I submitted my application, I received a letter from OFAC telling me it was not necessary to apply for a specific license to travel to Cuba. The categories listed on the U.S. Department of Treasury
website
allows for US travel to Cuba under general licenses. There are 12 categories listed so make sure your US travel to Cuba fits into one of these.
I decided to forgo taking the trip with a touring company. Those tours can be expensive, but they do offer tons of activities. Instead, I decided to book my own flights and accommodations. My flight to Cuba was routed through Mexico. First, I took a Southwest flight from Chicago to Cancun. I was able to book this flight using points and only paid the taxes (if you do not have one-apply for a travel credit card, like now!). Then, I booked my flight from Cancun to Havana through
Interjet
, a Mexican airline. In the search tool enter Cancun then "La Habana" as your destination which is Havana Cuba. I booked my flight on their website using my American Express credit card. The total displayed on the website is in Mexican Pesos so don't be alarmed when you see a couple thousand shown. Be sure to check the exchange rate before you submit payment. I had no issues with booking my flight on the Interjet website using my American credit card.
One more legal step to answering the question, "how can Americans travel to Cuba?"
When I arrived at the Cancun airport I was required to purchase the Cuba travel visa. It was $20. This visa is required for US travel to Cuba (in addition to your passport, of course). It's very simple to complete but if you make ANY mistakes, you'll have to buy another one. Entering Havana, both my passport and tourist visa were stamped. I didn't have any issues to/from Cancun or to/from Havana. Upon returning to Chicago, my passport stamps were not checked. I was not asked where I traveled to. I was not questioned-at all. As a quick disclaimer, this is what happened to ME. This may not be your experience.
 Accommodations in Cuba:
Accommodations were a bit more difficult. There are many hotels and resorts throughout Cuba, but I personally believe it's best to stay at a "casa particular". Casa particular can be in several forms. Cubans rent out part or all of their private homes to visitors. This could mean renting a room in a home and staying with a host/Cuban family or renting a separate apartment or an entire house. They are most similar to bed and breakfast accommadations in America. Breakfast is often served and the family members make up the staff.  You can now find rooms/apartments on Airbnb and check their reviews on TripAdvisor.com. Booking through Airbnb is convenient since you can pay through their website.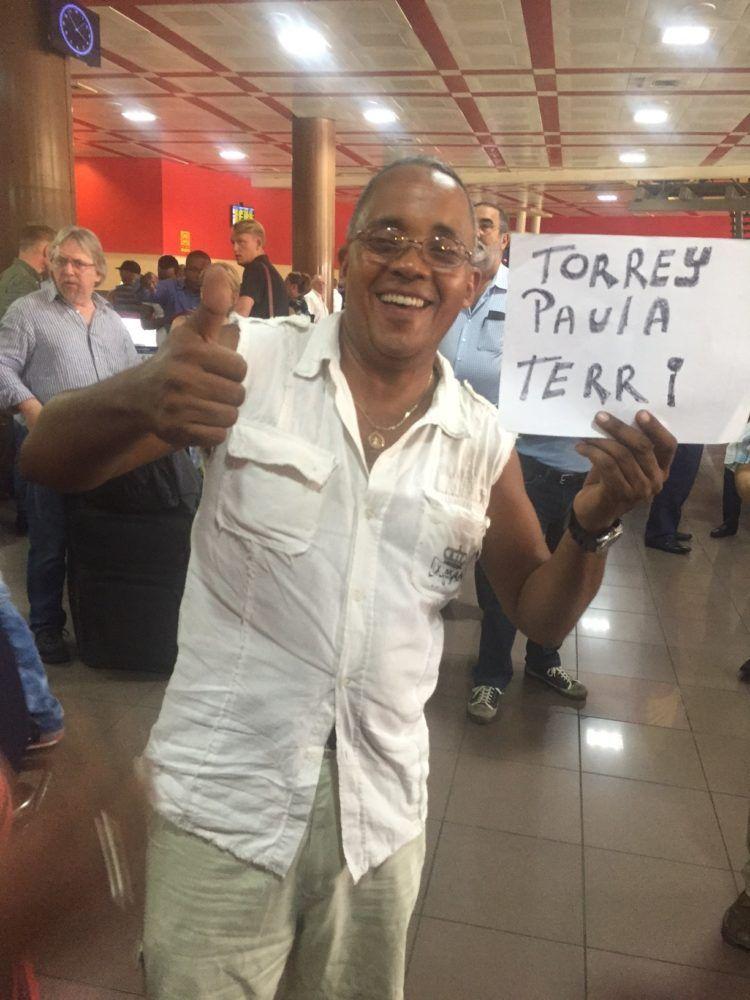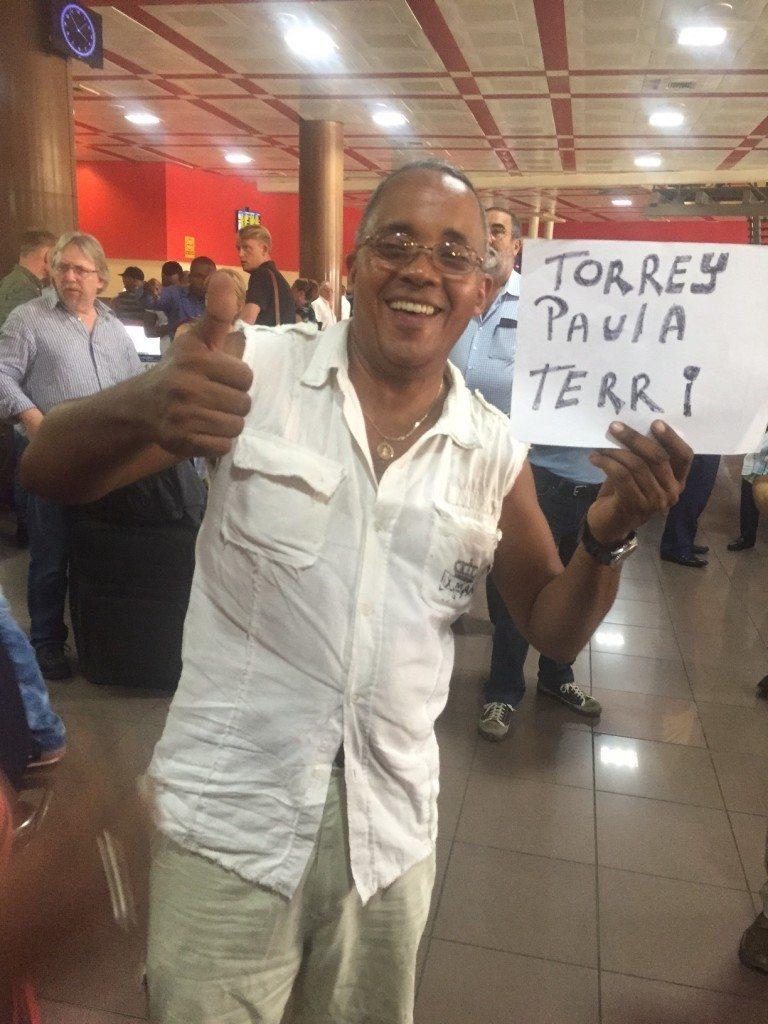 I stayed at a casa particular I found through the Nomadness Tribe Facebook group. I booked the stay via email and paid upon my arrival. There's a lot of trust from the side of the host family. If your plans change and you need to cancel, please inform your host! My host provided transportation to and from the airport  (for a fee).  The apartment I stayed in was in Old Havana. It was cozy and clean and had A/C units, which was required for me since it gets sooo hot in Cuba. Meals were provided, if I chose, for a nominal fee.
Currency in Cuba:
Cuba has two currencies, CUC and CUP. CUC (convertible peso or dollar) is used for most merchants/restaurants. CUP (national peso) is mostly used amongst locals. You can use this for some cabs and for meals from paladares. Fyi-Paladeres are restaurants in the private homes of Cubans. Always double check your change to ensure you receive back the same currency that you gave. The rate is usually $1 CUC equals $25 CUP so the CUC dollars are 25 times more valuable. $1 CUC equals $1 USD.However, you are charged penalty and currency exchange fees so only expect to receive about 0.87 for every USD. During my visit I received 0.88 USD to 1 CUC.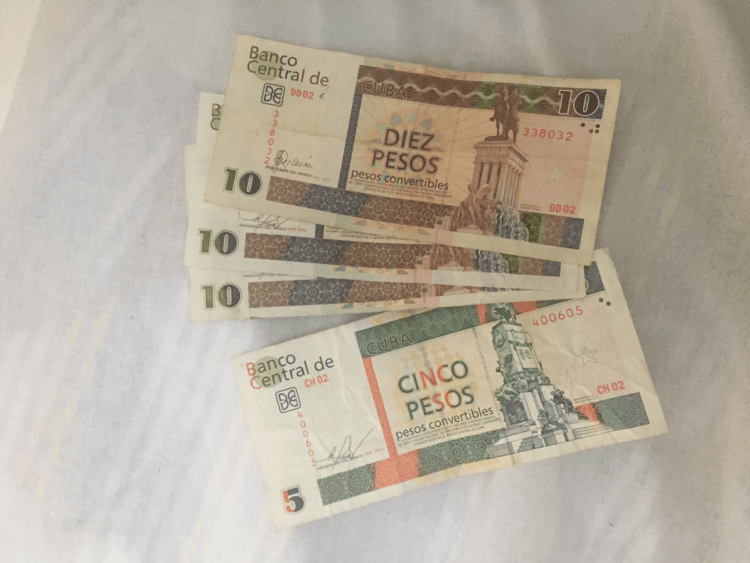 From my knowledge, Euro, British Pounds, and US dollars offer the best exchange rates. I took Canadian dollars to exchange and got a terrible rate of 0.74 CAD to 1 CUC. So, if you're not able to exchange your USD before your trip, double check the rate and you may still come out pretty close to a 1:1 exchange rate. This
site
is the best resource for currency conversions.This is important to know-US credit/debit cards are not accepted in Cuba! Therefore, you will need to bring enough cash for the duration of your stay. Even though they there are no ATMs for US banks, you can use Western Union if you happen to run out of money.
Can you believe this is only Part 1 of Torrey's guide for US travel to Cuba?! There is so much valuable information! Tune in later this week for
Part 2
in which she discusses food, transportation and the amazing sights to see in Havana! Thanks again, Torrey for answering the question, "How can Americans travel to Cuba?" Have you been to Cuba? If so share your thoughts with us below!
Pin this post for future reference!