Atlanta! Have I got an event for you! If you are looking for something to take away those Monday blues head to Sweet Auburn Seafood restaurant each and every Monday for Aroma Mondays! On behalf of the Atlanta Food Bloggers' Society I had the pleasure of attending this event on Monday April 6th. It has the trifecta of good food, great wine and live music! Add that to meeting and networking with fellow foodies and wine lovers and you have yourself a memorable night out.
The Place: Sweet Auburn Seafood restaurant is located in downtown Atlanta at 171 Auburn Ave Ste P. It is named after the historic Auburn street area. This restaurant has a contemporary feel with a bar and a lounge along with the main dining area. In terms of the menu expect seafood dishes with a Southern twist. These dishes are prepared by their celebrity chef Sammy Davis and include shrimp and grits, BBQ short ribs, jalapeno corn and lobster macaroni and cheese. There is live music Wednesday through Saturdays and they offer brunch on Sundays. Free parking is available in a covered deck and lot next to the restaurant.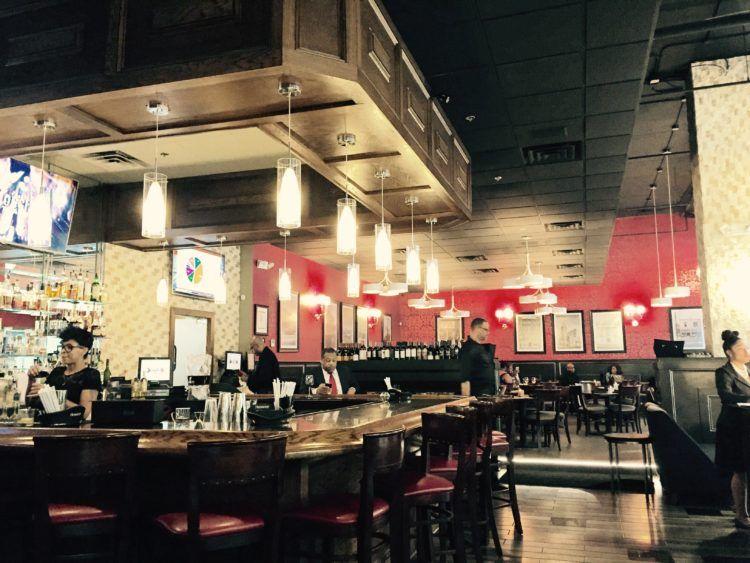 The Team: Aroma Mondays is brought to us by Self-Explanatory Productions. Aroma Mondays is described as a "Chef Presentation & Wine Tasting". Maria Willis is the host of this weekly event and she does an excellent job! During the event she engaged the audience and asked questions of Chef Sammy Davis and wine educator Jaye Price. This led to an educational as well as lively atmosphere.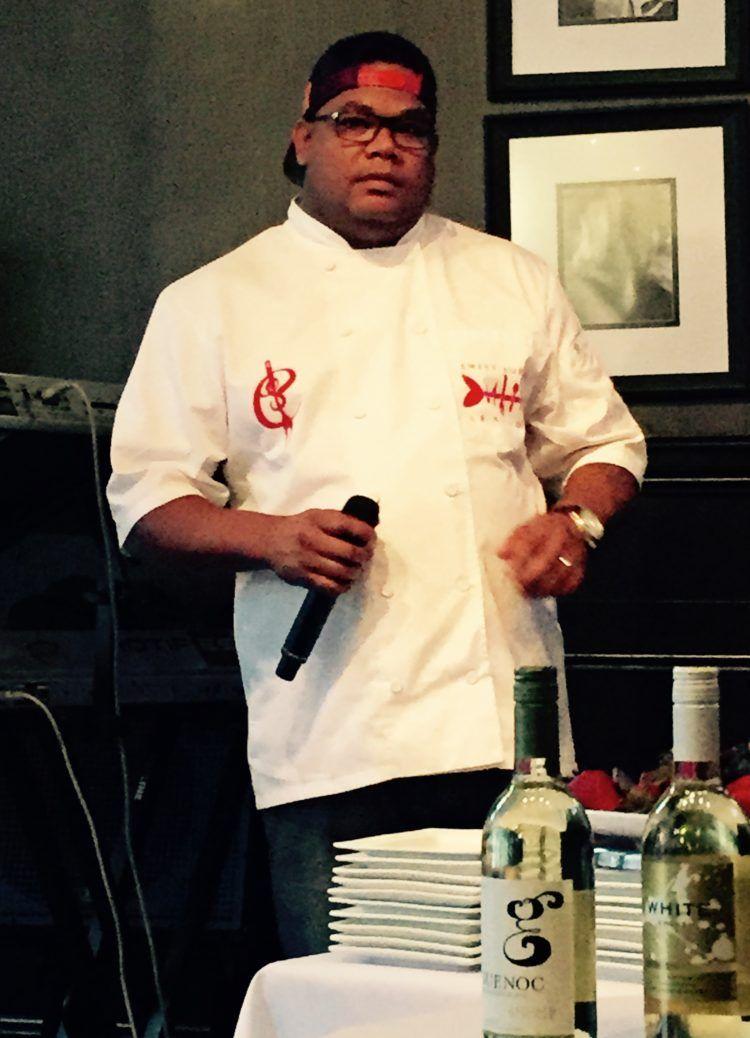 The Chef: If you are a fan of the Food Network show "Chopped" you are probably familiar with celebrity Chef Sammy Davis. His accolades include a listing as "One of the best Chefs to watch out for" in Baltimore Magazine, winning "D.C.'s Best Main Dish" and being named "Chopped Champion" during his second appearance on the show.  Chef Davis described to us his amazing career path. Starting as a dishwasher in a restaurant and later working with Chef Nobu and as a sous chef to Chef Roy Yamaguchi. Every week during Aroma Mondays Chef Davis serves up one of his specialties to compliment the wine tasting. On 4/6 he delighted the crowd with his BBQ braised beef short ribs made with red Zinfandel served over jalapeno corn. The short ribs are braised for 18 hours! Eating this dish along with a glass of the Kenwood red Zinfandel brought my palate to life!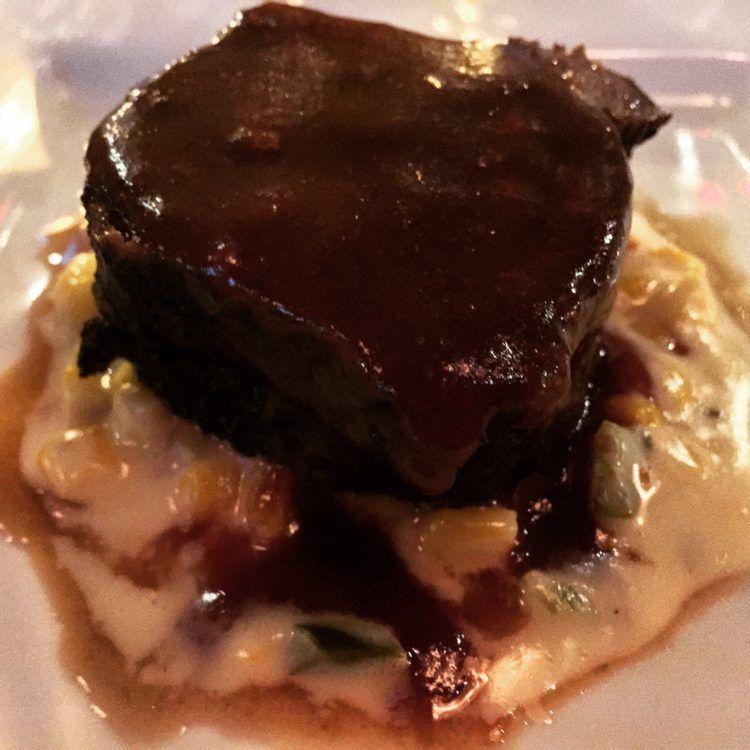 The Wine Expert: Jaye Price. As you know from following the wine section of my website, I thoroughly enjoy wine tastings! However, I hardly come across someone as passionate about wines as Jaye Price. He is the manager and wine educator at "The Wine Shoe" in Castleberry Hills. Jaye Price first reviewed with us the "Five S's of Wine Tasting" which are See, Swirl, Smell, Sip and Savor. We tasted 3 wines and he spoke about the grapes, regions and food pairings for each one.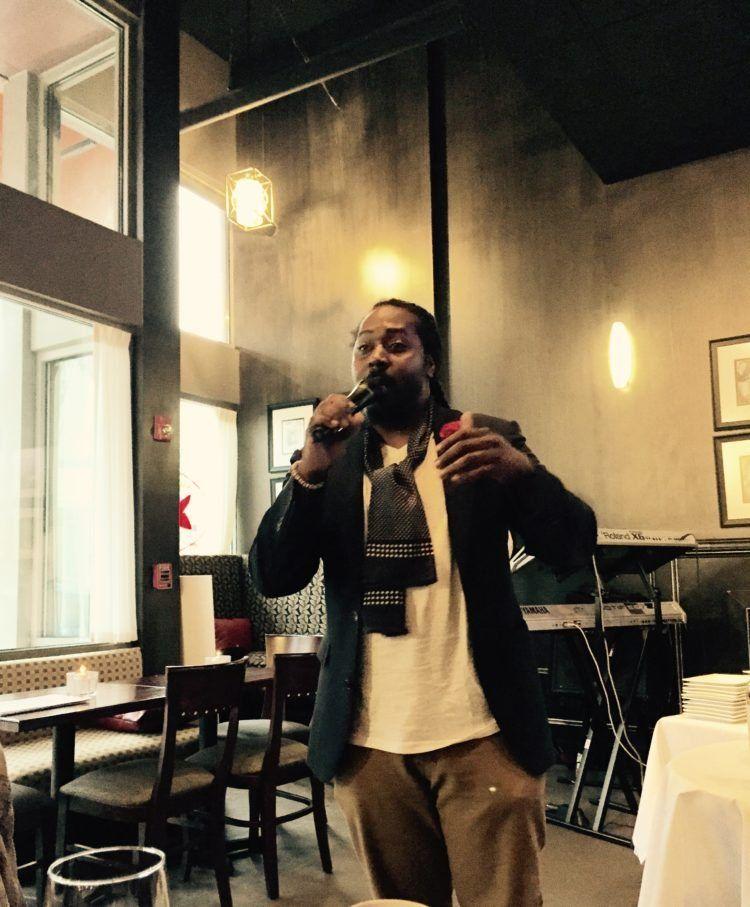 He emphasized how the same wine may taste different to each person based on their palate and to drink what you like no matter what the wine "rules" are or the cost. He was very passionate as he went around the room answering questions from the audience. I always pick up something new at every wine tasting and this one was no different. I enjoyed the delicious white blend from "White Splash" and the red Zinfandel from Kenwood wines. The great thing about the wines is that they are available for purchase by the glass or the bottle right there at Sweet Auburn Seafood restaurant! (fyi-I bought 2)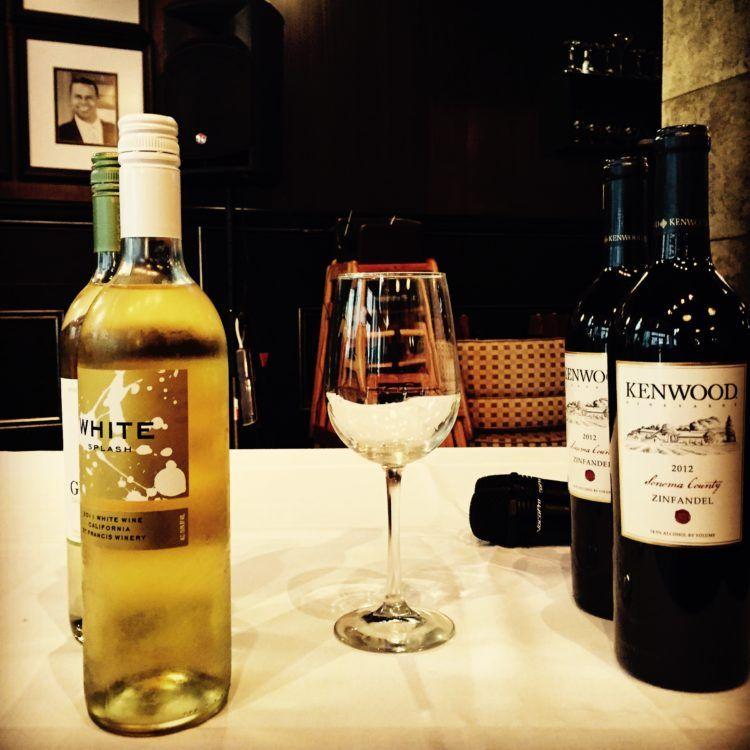 The Music: As if good food and great wine was not enough, we were then entertained by a talented trio of musicians including a saxophone player that blew me away! During this time the attendees started mingling and networking and desserts of chocolates and fruit were served.
Aroma Mondays occurs every week from 7-10pm at Sweet Auburn Seafood and I highly recommend it to ward off those Monday blues. The cost for attendance is $20 and you are able to sit and dine on any items from the regular menu.
Have you been to Sweet Auburn Seafood or Aroma Mondays? Do you plan to? Share your thoughts with us below!
Although I received complimentary attendance to this event all opinions expressed are my own.
N.S.W.