Welcome back to the Top 5 Restaurant Picks blog series! This month we have Travel & Food blogger Chanel of Cultural Xplorer sharing her favorite New York City Eats!
From Chanel:
New York City is a food lover's paradise, and every time someone comes into town and asks me what my favorite restaurant is, I struggle to find an answer. In a city full of choices to make your palette go wild, I find it easier to categorize my favorite New York City restaurants into various cuisines.  While there are quite a number of places that I would recommend in New York City, I have managed to narrow it down to five of my favorites.
1) Chicken & Waffles at Sweet Chick
You can tell that I really like a place if I have visited it more than once. With so many options in New York City, it is easy to visit a new restaurant every day of the year for ten years straight and still have thousands of restaurants left to try.
Sweet Chick is my exception. One of the few restaurants that I have patronized numerous times, Sweet Chick, which was recommended to me by my professional-chef-friend Shaquay, is definitely one of the best places in the city to get Southern-style chicken & waffles.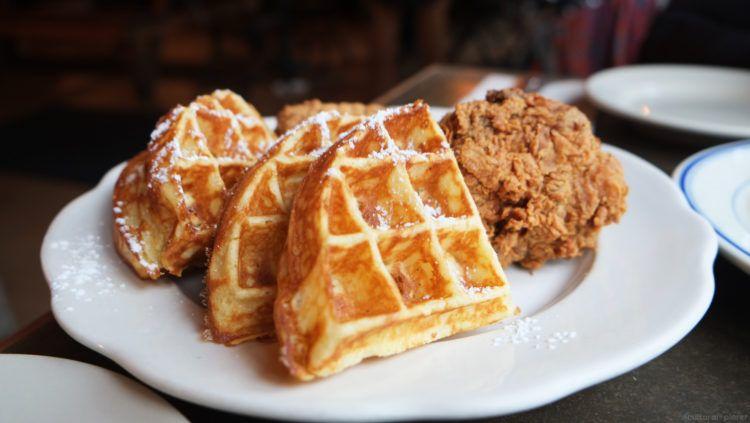 What to Order: Fried Chicken and Waffles ($16)
Locations: 164 Bedford Avenue,  (Williamsburg) Brooklyn and 178 Ludlow Street, (Lower East Side) Manhattan
2) Pizza at Kesté Pizza & Vino
Living in New York City, I have had the opportunity to eat my fair share of pizza. I have traveled through Brooklyn and Queens in search of the perfect pizza slices, and I have eaten pizza everywhere, from restaurants, to little hole-in-the-wall establishments.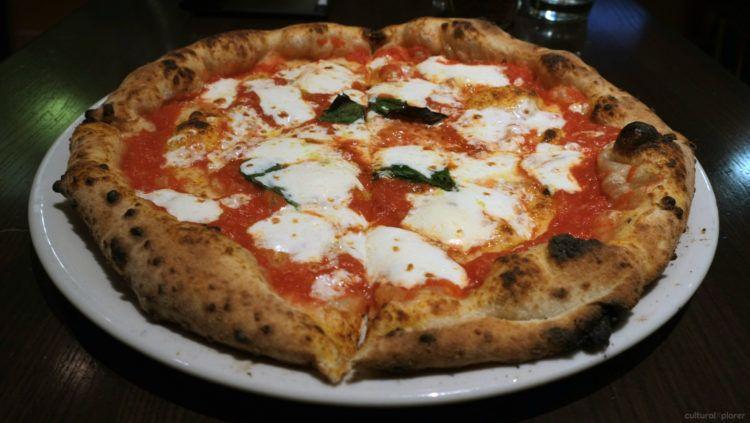 There have been only a handful of pizza restaurants that have left an impression on me, and one of those is Kesté Pizza & Vino. Their pizza is reminiscent to the delicious pizza pies that I have eaten in Italy.
Kesté has been rated "#1 Pizza in New York" by New York magazine, "Best Pizza" in the state of NY by Food Network Magazine, and amongst the top 25 "Best Pizza Places the US" by Food and Wine magazine. They are certainly deserving of all of these titles.
What to Order: Margherita Pizza ($13)
Location: 271 Bleeker Street, (West Village) Manhattan
3) Lobster Rolls at Luke's Lobster
If loving lobster rolls is wrong, I don't want to be right.
Finding the best lobster rolls in New York City is a highly debated topic (much like that of any food in New York City), but one of my favorite places to get fresh lobster rolls is from Luke's Lobster.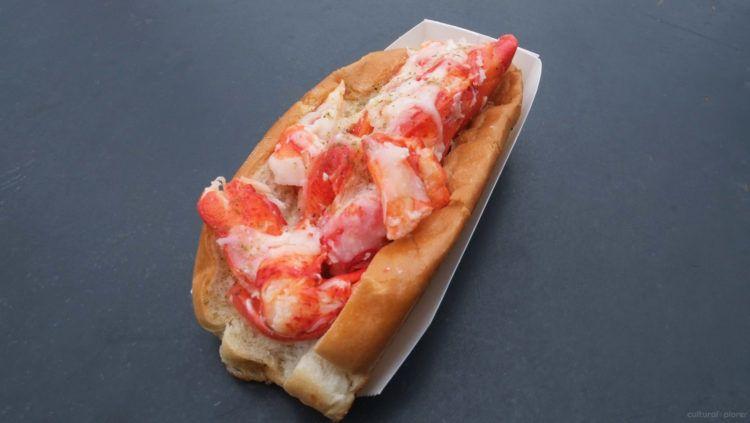 Although a tad expensive and not completely filling, there is something about the lobster rolls that is addicting enough for me to want to order two at a time (which is kind of insane since they cost $15 a pop). In the summer, I like to head to the location under the Brooklyn Bridge, however there are a several locations in the city.
What to Order: Lobster Roll ($15)
Location: 14 locations on the East Coast at the time of this post. See their website for a location near you.
4) Brunch at By The Hudson (BTH)
New York City is full of amazing brunch spots and I have spent many a Sunday boozy brunching. One especially great thing about many establishments in the city is that they have bottomless drinks, where for a set amount of money, you can drink as much as you want within an allotted time frame.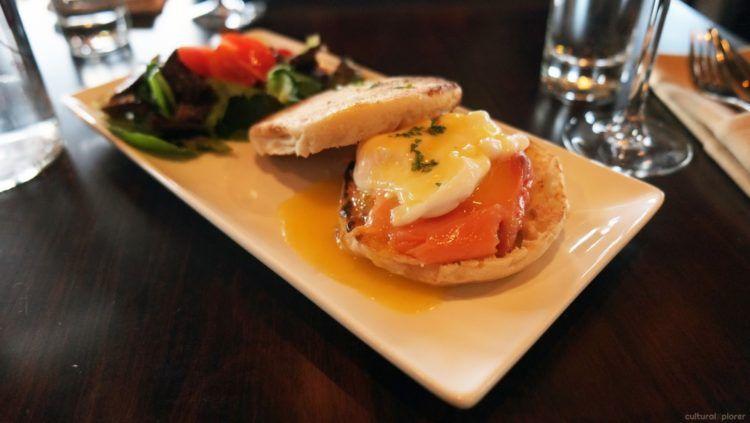 One of my favorite affordable brunch spots in New York City is the restaurant By The Hudson (BTH) in Harlem. For $35.95, you have your choice of entrée with unlimited mimosas or bellinis for and hour and a half (but trust me, they are not counting).
What to Order: Salmon Benedict or the Chicken Waffle Sandwich ($35.95 including drinks)
Location: 712 W 125th St, New York, NY 10027
5) Korean at Miss Korea
Living in Korea for two years made me acquire a strong taste for Korean food. Sometimes just looking at a picture of dakgalbi (달갈비), bibimbap (비빔밥), or bulgogi (불고기) invokes an immense craving  for the cuisine in the pit of my stomach.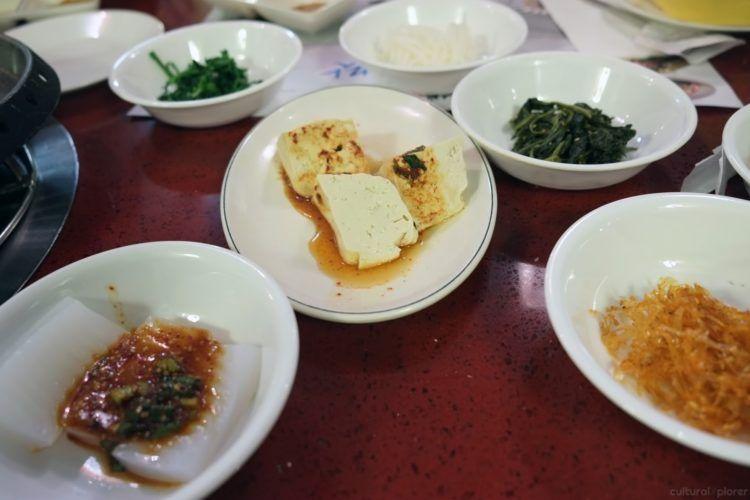 My favorite Korean restaurant in New York City is Miss Korea BBQ, in K-Town. I have eaten there on numerous occasions and I have NEVER had a bad meal. Anything you try there is worth eating. Compared to Korean restaurants in New York City, Miss Korea is on the higher end of the Korean restaurants, however I believe their food is worth every penny.
What to Order: Hang-ali Yangnyeom Sogalbi '항아리 양념 소갈비' ($33.95)
Location: 10 W 32nd St, New York, NY 10001
Thank you Chanel for these great New York City Eats! I can't wait to try all of these on my next trip to New York City! Be sure to follow Chanel on her social networks listed below. If you have been to New York City tell us your favorite restaurant there!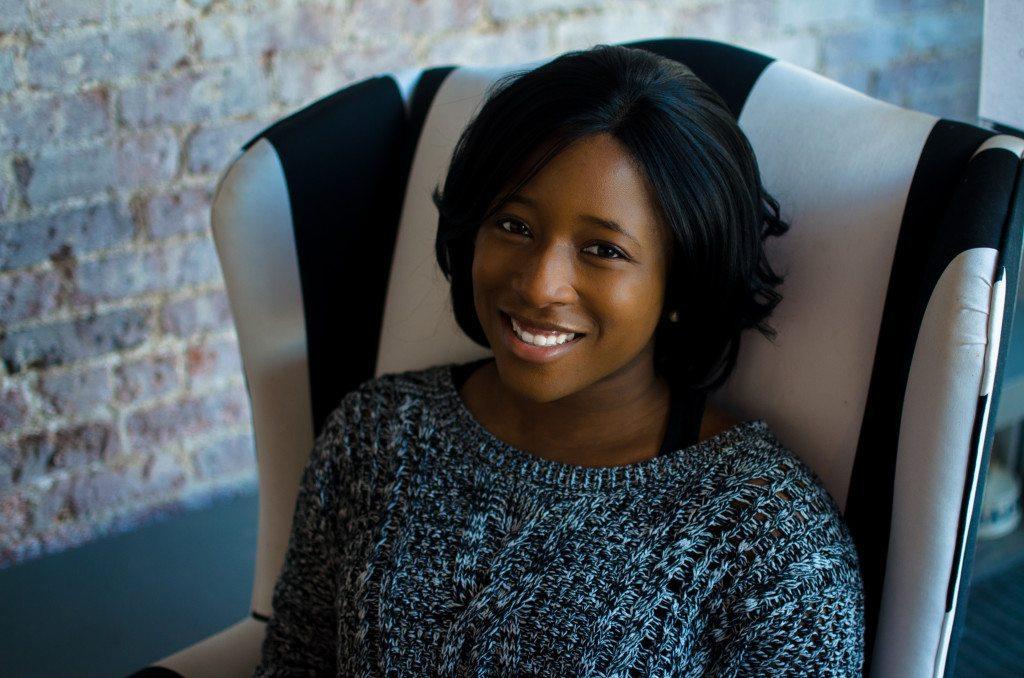 Before you leave be sure to catch up on the other posts in the Top 5 Restaurant Picks series: New Orleans & Charleston! Next up….Los Angeles!
N.S.W.