Horseback riding on the beach was as thrilling as I thought it would be! My first ride on the beach while vacationing at The Hard Rock Hotel Punta Cana, Dominican republic made me feel adventurous!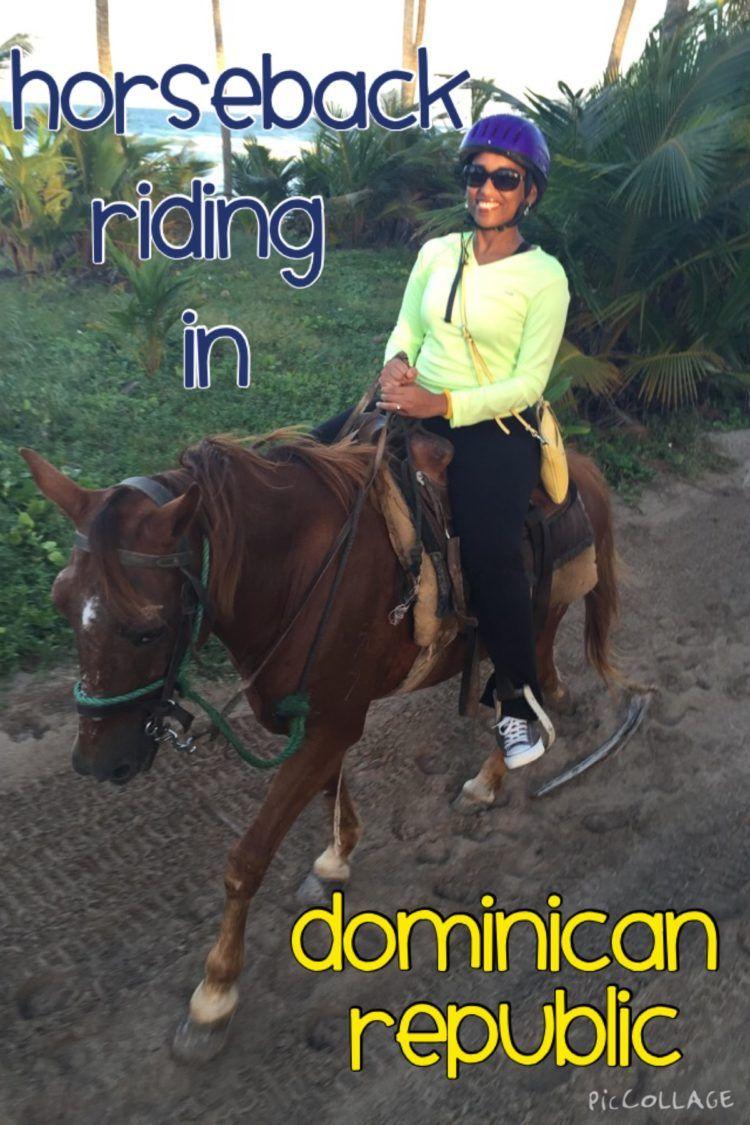 So many people I have met find it so hard to believe that I lived in Jamaica but I have never ridden a horse! There are the constant tourism images and videos of beautiful women and athletic men riding horses along the beaches in Jamaica. However, I lived in the city of Kingston and our trips to the beach were to frolic in the water and eat fried fish and festival. I do not recall any horses in sight. I have come close to horseback riding in the past. There was the time I rode a donkey in Santorini, Greece up a caldera. I have also purchased unused Groupon coupons for horseback riding. I love watching polo matches and equestrian events and had the chance to do so in The Hamptons. The horses are so powerful and graceful at the same time and the sport is so "sophisticated". So why has it taken me so long to do it? I will admit I have been nervous about horseback riding ever since the Christopher Reeve i.e. Superman accident. Seeing him as a paraplegic broke my heart and I feared every time I saw someone thrown off off a horse. But, on this trip I was determined to check this item off of my bucket list!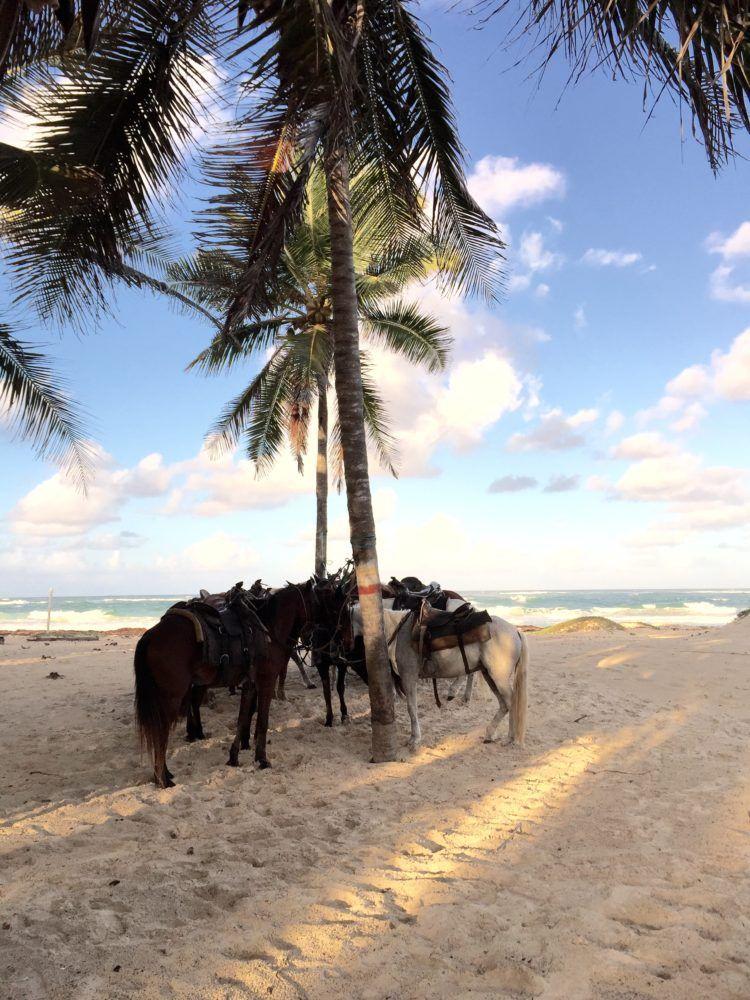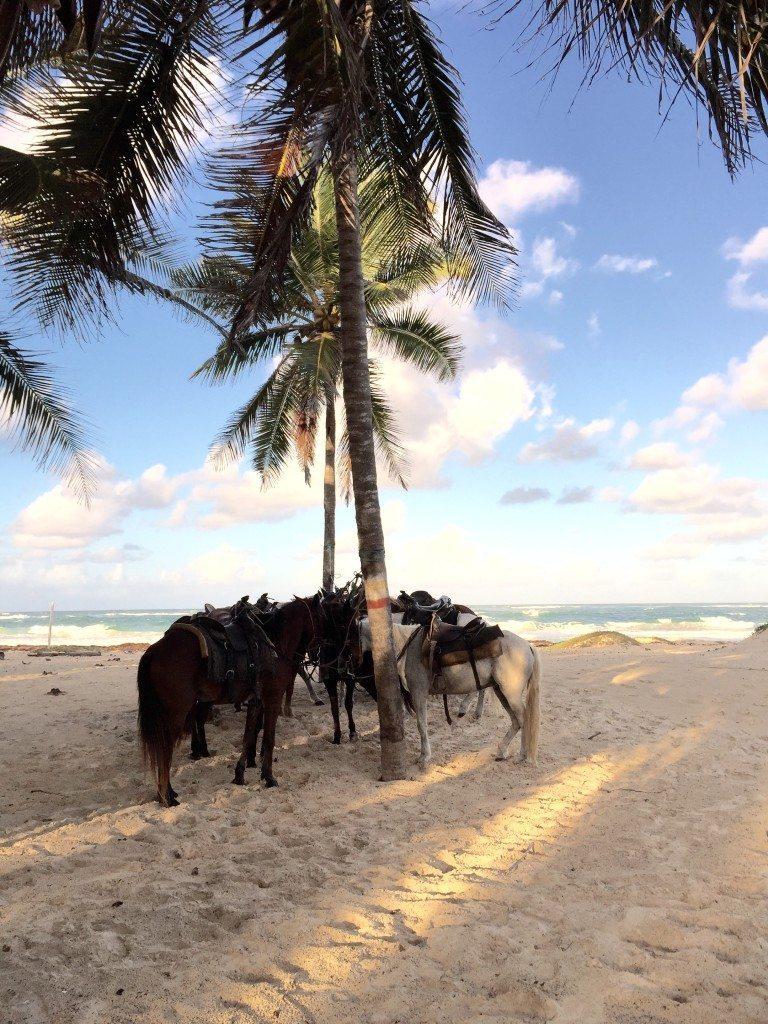 Thanks to resort credits given by the Hard Rock Hotel, I booked 1 hour of horseback riding on the beach. Approaching the area were the horses were kept brought about excitement and fear! Of course I took the required and necessary photos and videos to document the event then looked at the horses hoping I could pick my own. There was something about the white ones that got to me but alas the trainers went by height (I'm short) and picked a brown one for me. I climbed on top of my horse and OMG it seemed high! After some more photo opportunities my horse started trotting along with the group.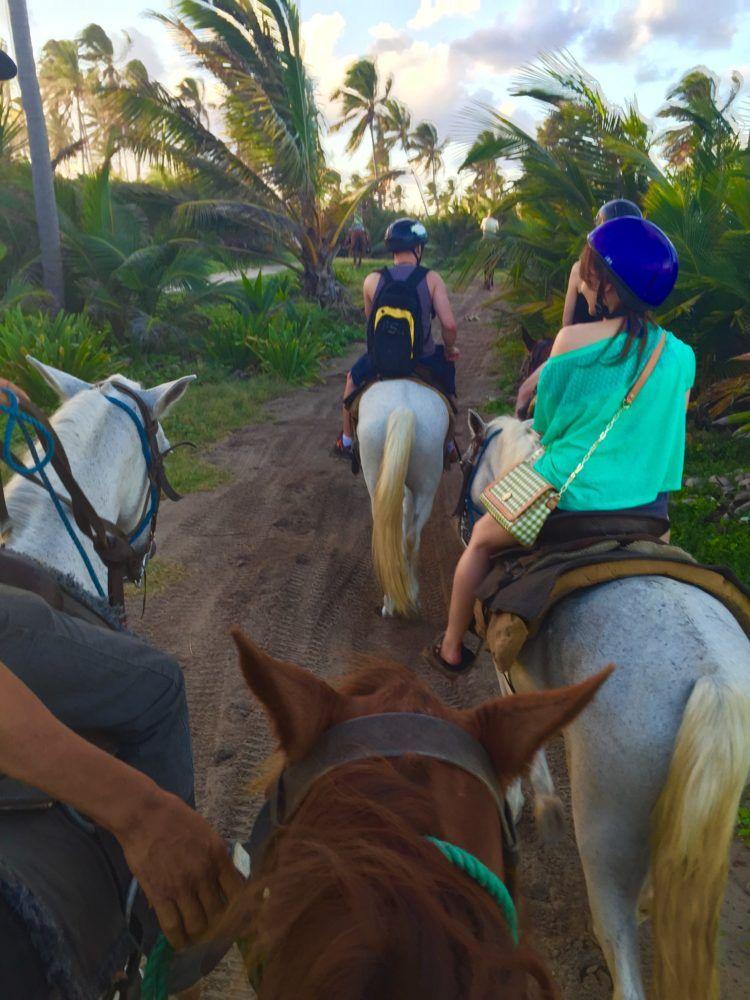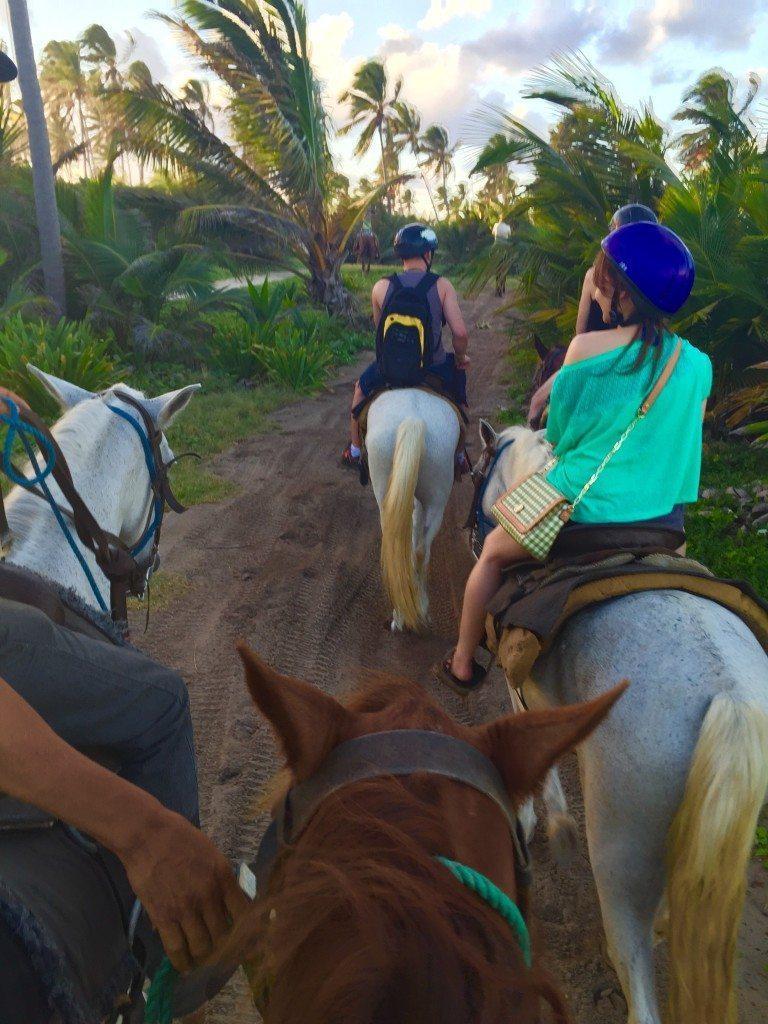 I was fine until…my horse starting galloping! He kept trying to keep up with one of the trainers leading the group! Whenever someone else on their horse would approach us to past us he would start running! Although I was strapped on to the horse, had on a helmet and held his reins, I was in a panic with my heart racing. I called out to one of the trainers for help. He told me that my horse was very competitive and likes to be in the lead. Oh really, now you tell? And why did you pick him for a first time rider? Seeing the look of fear in my eyes this trainer stayed with me and gave me further instructions on how to rein him in if he got out of control.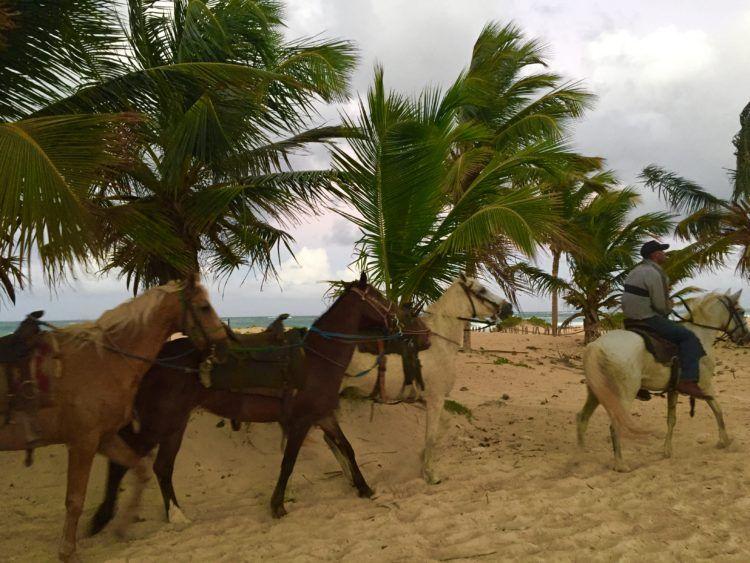 Besides being competitive and galloping my horse would bite at the horses going by! He also tried to eat the plants which I was being told not to let him do. After about 30 minutes we headed back towards the camp. By now I was used to his trotting and galloping and let go of his reins a bit. It was sunset and the sky was picturesque and the ocean breezes cool and comforting. I took a deep breath and relaxed. I was determined to enjoy this experience. The funny thing is after all that galloping and racing my horse soon became tired and went back to a trot! I took the risk of taking out my Iphone while riding to capture this moment on video. Remember I am on a horse so excuse all the jerking of the camera!
Once we returned to the camp I was exhausted, sore and exhilarated. It is always a spectacular feeling to accomplish something on your bucket list. As they lined the horses up to take back to their home I noticed the brands on their bodies and thought about what life they must lead. I hope they are well taken care of and get a chance to gallop, and trot on their own. Horses are beautiful creatures and I am hoping I will have the nerve to do this again!
Have you ever been horseback riding on the beach? If so what was your experience? Share your thoughts with us below!
N.S.W.