The Many Wonders of Santorini Greece! Things to Do & See!
I remember when my mother came back from her Mediterranean cruise many many years ago. There were two places she kept raving about. Capri Italy and Santorini Greece. Capri is an island off the coast of Southern Italy and Santorini is one of the Greek Isles. If my mother loved a place I knew it was spectacular.
In 2010 I had the great fortune to make the trip to Santorini Greece. It was the last stop on what I called my "planes, ferries, pirate ships and donkey" trip! I  started in Athens, flew to Mykonos then took a ferry to Santorini. Arriving at sunset, driving up a mountain (a caldera to be exact) to the hotel, looking out at the magnificent views and the Aegean sea, I knew why my mother fell in love with this island.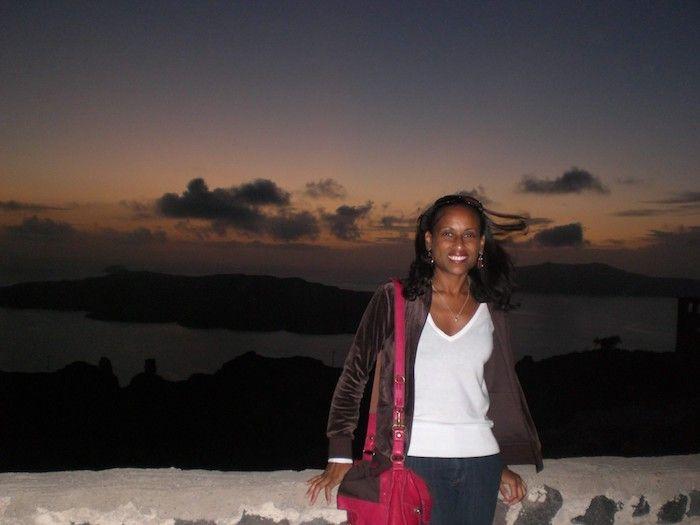 Santorini is one of the larger Greek isles and is a remnant of a volcanic caldera. A caldera is formed by the collapse of land after a volcanic eruption. In Santorini it amounted to a lagoon surrounded by steep cliffs on three sides and a smaller island on the fourth side. Santorini Greece is layered with white buildings overlooking the bluest water you will ever see. All those classic postcards and images you see of Greece-I bet at least half are from Santorini!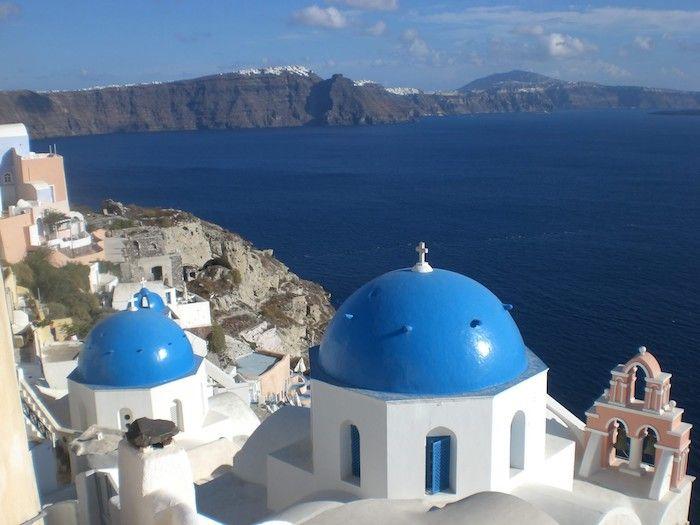 Besides staring out at the ocean and basking in its beauty, I was surprised at the wide variety of activities and sites to behold on the island. On our first day we took a gondola down to the ocean, sailed across to a smaller island on a pirate ship, and climbed to the top of and inactive volcano.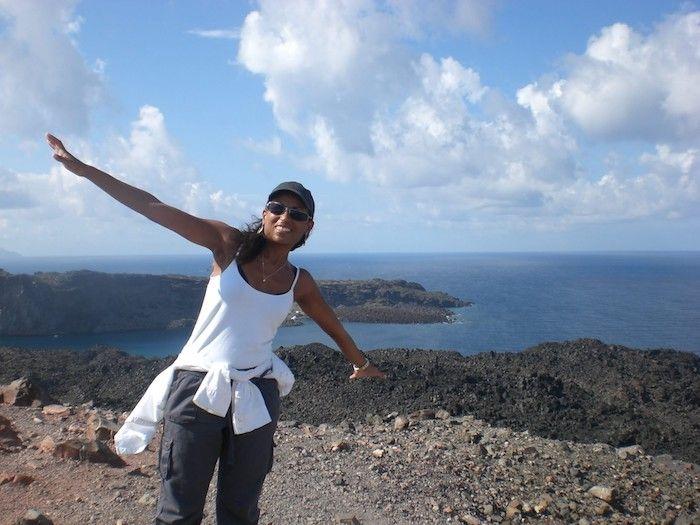 We also stopped at hot springs area where many people took a dip. On our return there was an option to take the gondola or ride a donkey up the side of the caldera back to the top. I chose the donkey! It was a bit stinky but I had perfect breathtaking views of the caldera and island the entire way up!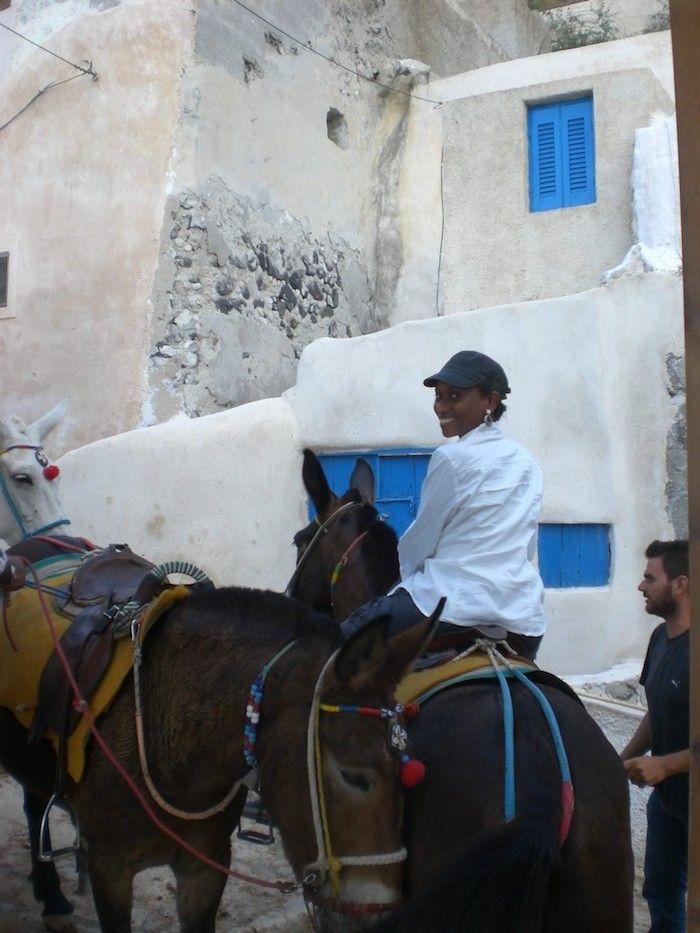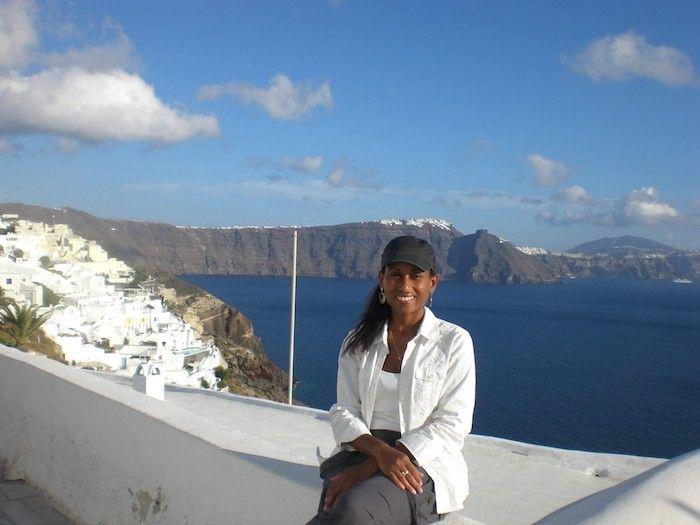 Due to volcanic eruptions Santorini also has black and red sanded beaches! I witnessed the beauty of black sanded beaches in Maui Hawaii but it was my first time seeing red sanded beaches.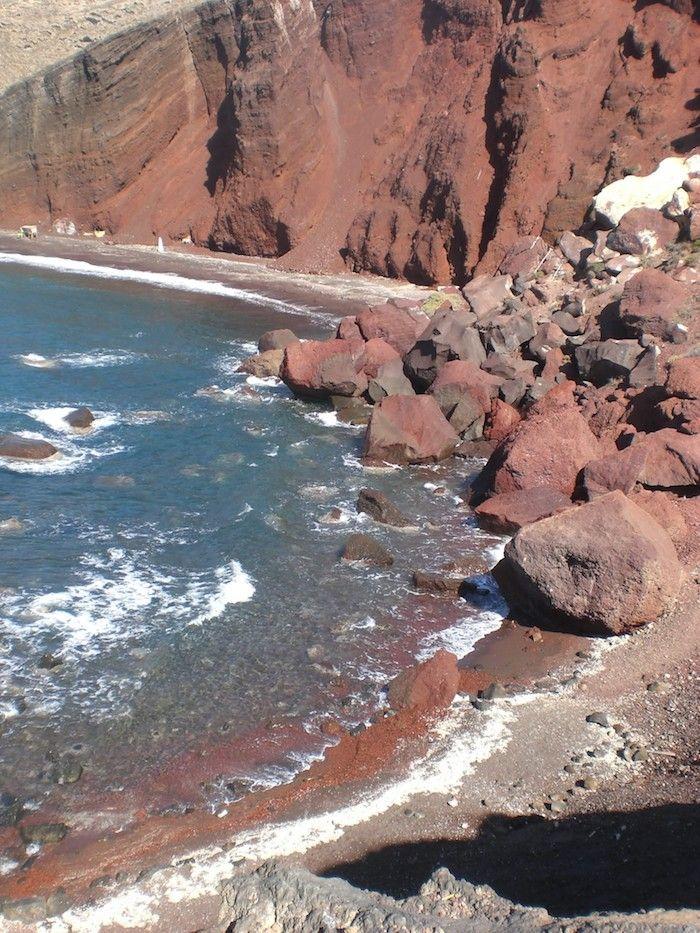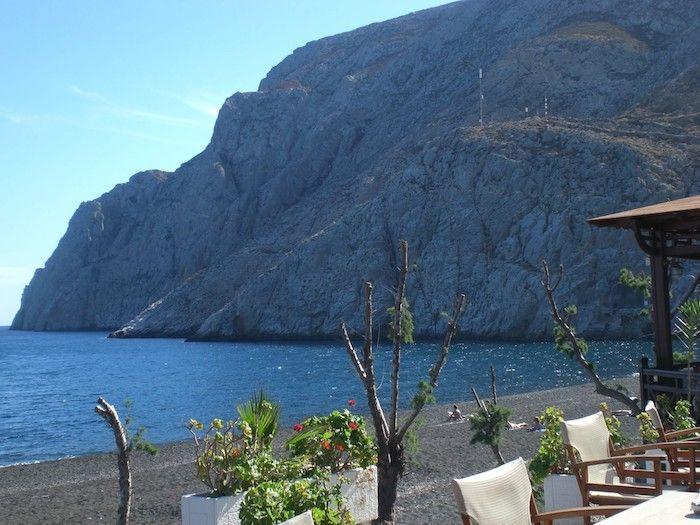 We also traveled to the top of a mountain on one side of the island to visit the ruins of  Ancient Thera. It was inhabited as far back as the 9th century BC.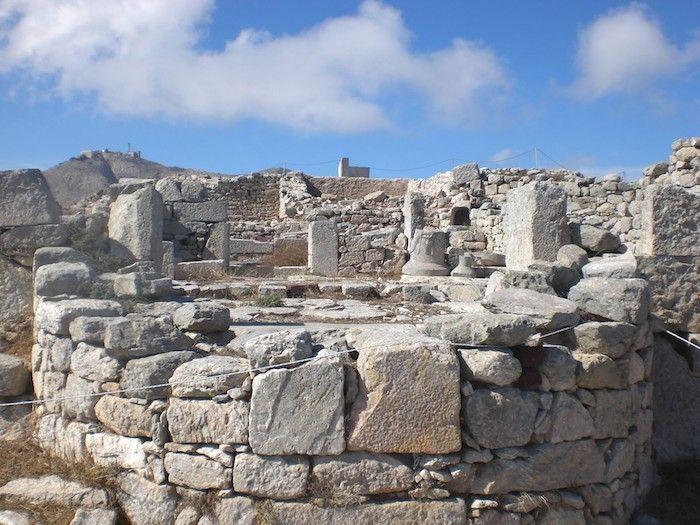 As a wine lover I was pleasantly surprised that the island is home to several wineries! We visited a winery with an underground museum and a self-guided walking tour showing the history of wine making on Santorini. It was very cute. After the tour we did our tastings. Their indigenous grape is "Assyrtiko" which produces a delicious dry white wine. They use this grape along with two others to make their signature sweet dessert wine called "Vinsanto".  They even have chocolate infused with the Vinsanto flavor. This is perfect for a wine lover and chocoholic like me! Unfortunately, at the time there was an embargo against bringing any Greek wine back into the US! Therefore, we had to drink as much as we could there :-).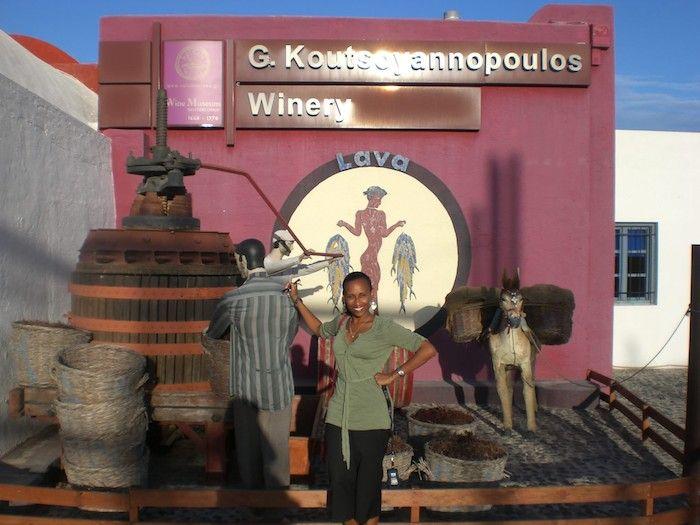 I could not end this piece without speaking about the sunsets. We traveled to the town of Oia known for its breathtaking sunsets. Many tourists do the same and there is actually a place called "Sunset Seranade point" where they gather. Many cruise ships dock and sail from Santorini and watching them sail off into the sunset just adds to the magic!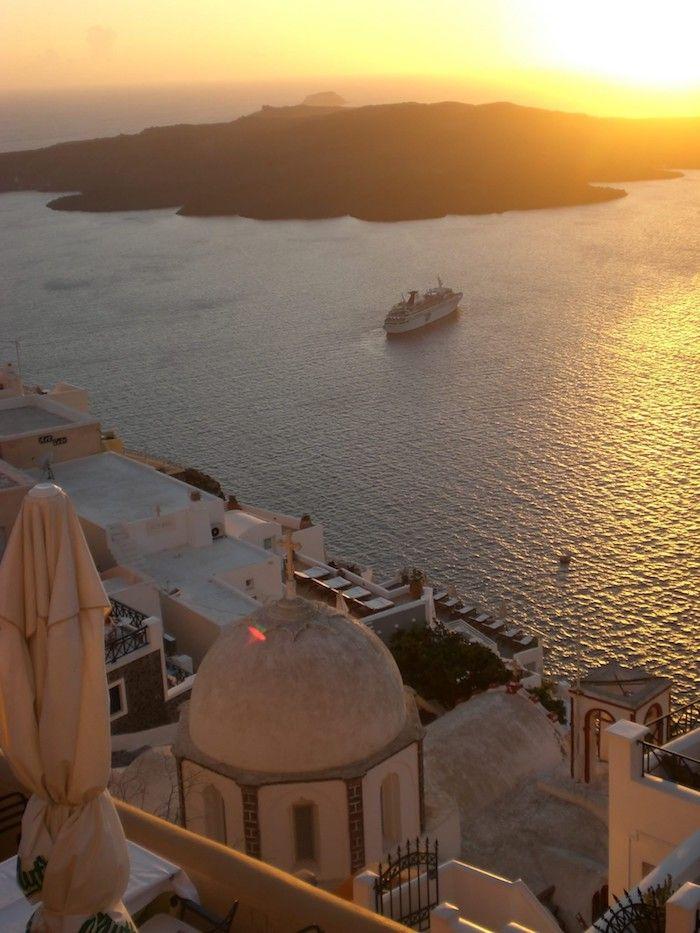 Unfortunately, I only had 3 days to spend in this remarkable place. I obviously packed a lot in! However, I was jealous of those laying out by the many hotel infinity pools all perched on the edge of the steep calderas. I will definitely make time for this on my next visit! I have since met several people who have been to Santorini Greece for their honeymoons which led me to pick it as one of the most romantic cities in the world. My suggestion-give yourself enough time in Santorini to see the many wonders AND relax!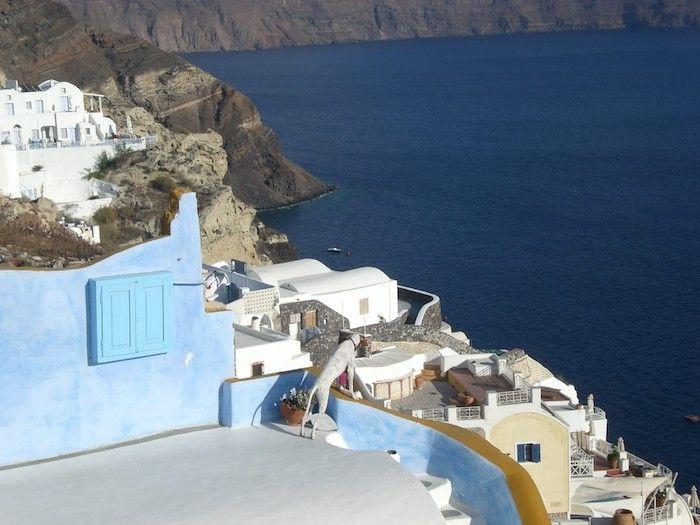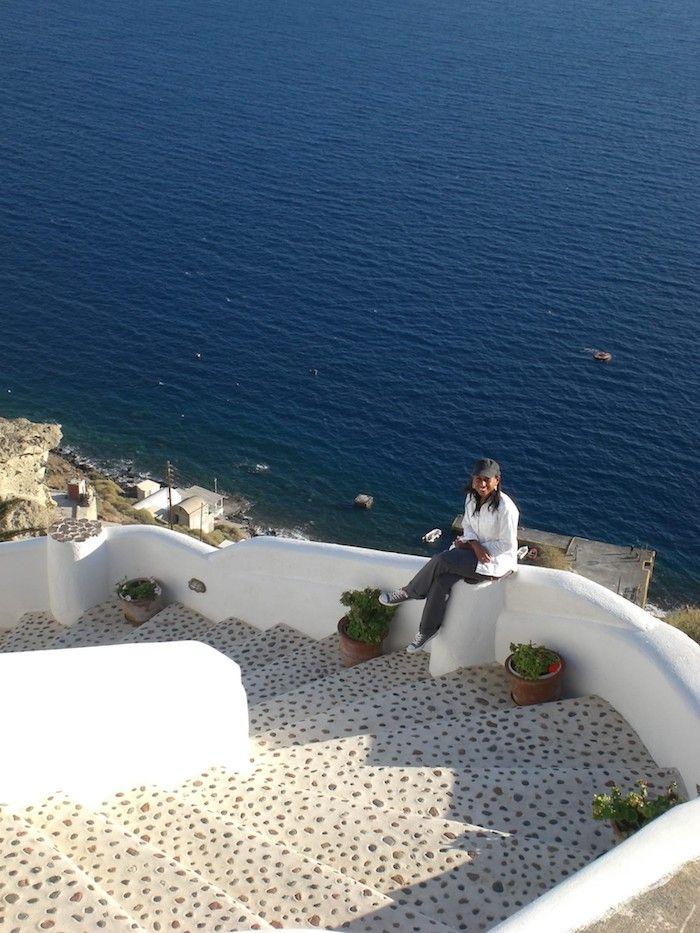 Have you been to Santorini Greece? If so share your thoughts with us below! Be sure to read my other posts on Greece! Mykonos, Delphi and my story featured in the Huffington Post "Its All Greek To Me."
N.S.W.