Have you been to my homeland of Jamaica? If not why not?!! It is beyond beautiful and the people are welcoming and vibrant. But, if you go for one reason-go for the food! The Runaway Jamaica first caught my eye on Facebook last year while they were running their Kickstarter campaign. It is a unique Bed & Breakfast in the area of Runaway Bay that combines all the great things that Jamaica has to offer. Kenya, who is a travel blogger at "A Little Bit Out Of Place", recently attended a retreat at The Runaway Jamaica which combined wellness, food  & fun. She is sharing this wonderful experience here on my blog!
From Kenya: 
The Runaway Retreat:
Wellness is a buzzword that gives everyone the warm and fuzzies these days. We yearn for it as a result of our hectic lives and need it for our own good to stay healthy. So when I got word that my two favorite dynamic duos were joining forces to do a wellness retreat that focused on food and nutrition, I was all in.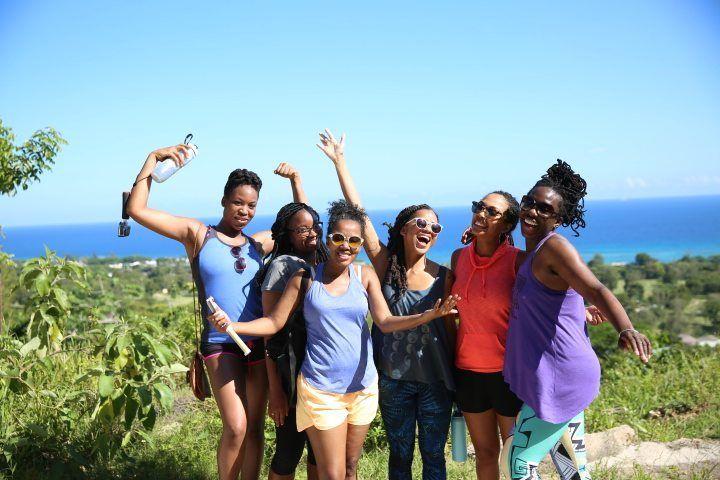 Food Heaven at The Runaway Jamaica:
The title says it all, but let me explain. The two women, Wendy and Jess, of  Food Heaven Made Easy are two dietitians who work with populations of color on how to improve their daily diets. They began their career with a YouTube channel that featured healthy, plant-based recipes, of which I was a faithful subscriber. The ladies heard about this cool new bed and breakfast, and the Runaway Retreat was born. Enter Jeff and Kalisa: They are a couple from New York who decided to live out their dream of opening a bed and breakfast with a unique food experience that highlights the delicious local foods of Jamaica.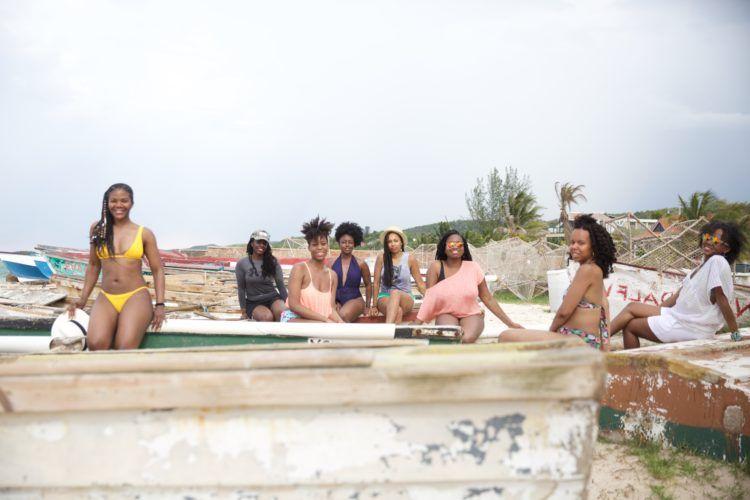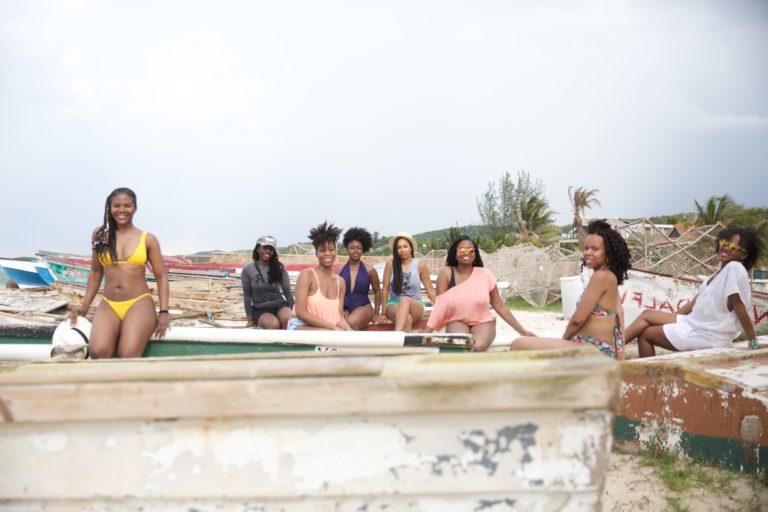 The Concept:
The idea was to get a small group of health-minded people together over five days while Wendy and Jess shared their expertise via nutrition talks. Then add Chef Kalisa and her divinely delectable meals of traditional Jamaican ingredients with a twist morning. Morning, noon and night. Top it off with fitness activities like yoga on the beach and rooftop Zumba, plus fun excursions to natural wonders. We also visited locally-run businesses. Add it all together and you have just put the "heaven" in Food Heaven.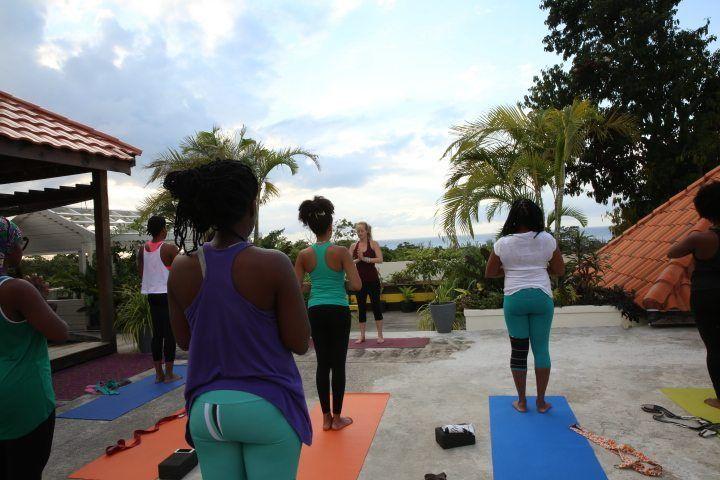 Now you know the story, let me explain five ways this wellness retreat absolutely blew me away! Let's do this in countdown fashion.
#5 It's Jamaica, Enough Said!
They say location is everything, and "everything" is a great way to describe the home of Reggae, Jerk chicken and dreadlocked rastas. Jamaica's white sand beaches, mountainous landscapes and no-worry culture is the perfect backdrop for general well being. The sun shined every day, the heat was humid, but refreshing – especially for this Milwaukee woman – and lush green scenery trailed along the roadside of all our journeys.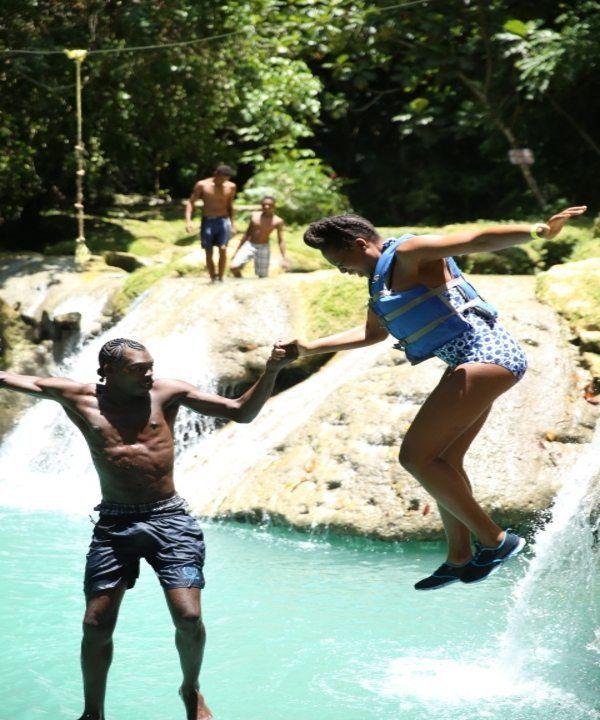 #4 The Runaway Jamaica:
Runaway Bay Jamaica is about an hour from the airport in Montego Bay. It's a central location near a lot of attractions, and about 30 minutes away from Ocho Rios. At The Runaway Jamaica, named after the area, every guest's stay is a retreat. The owners curate excursions to the liking of their guests. Breakfast, lunch and dinner is provided throughout the day. Jeff and Kalisa were hands-on with designing this two-story townhouse decked out with elegance. They were intentional about using local craftsmen to get the job done. From the elaborate woodwork to the blend of bright beautiful colors, and the antique accent furniture handed down from Kalisa's grandmother, it all comes together as a cozy, stylish luxury B&B.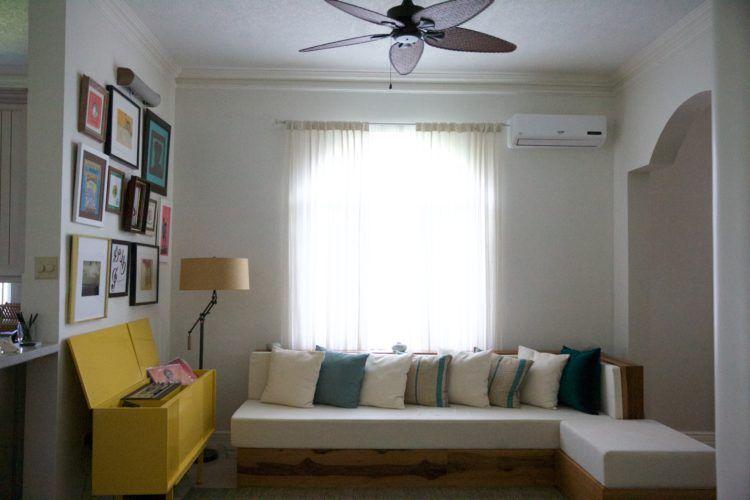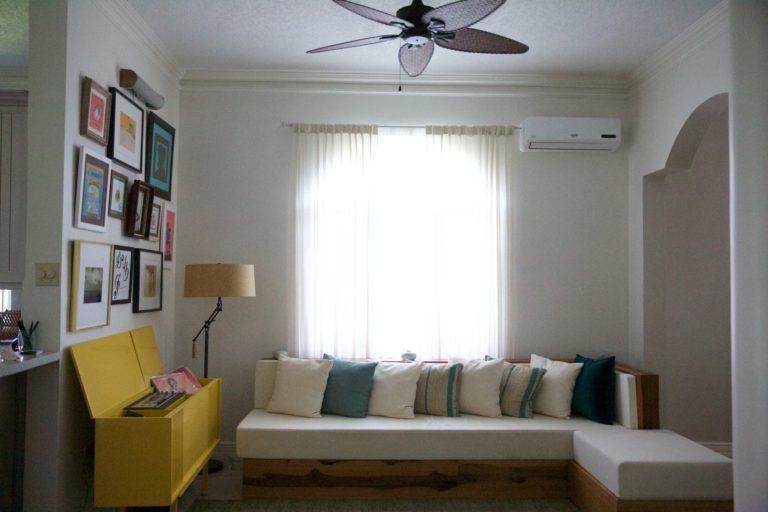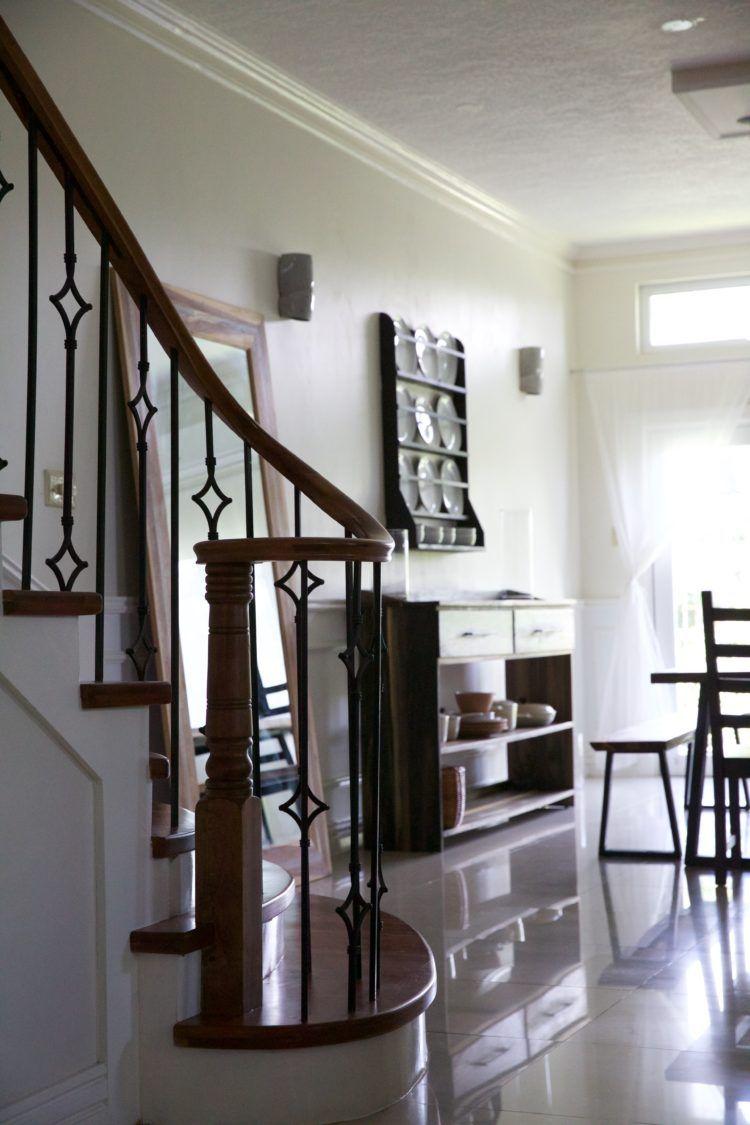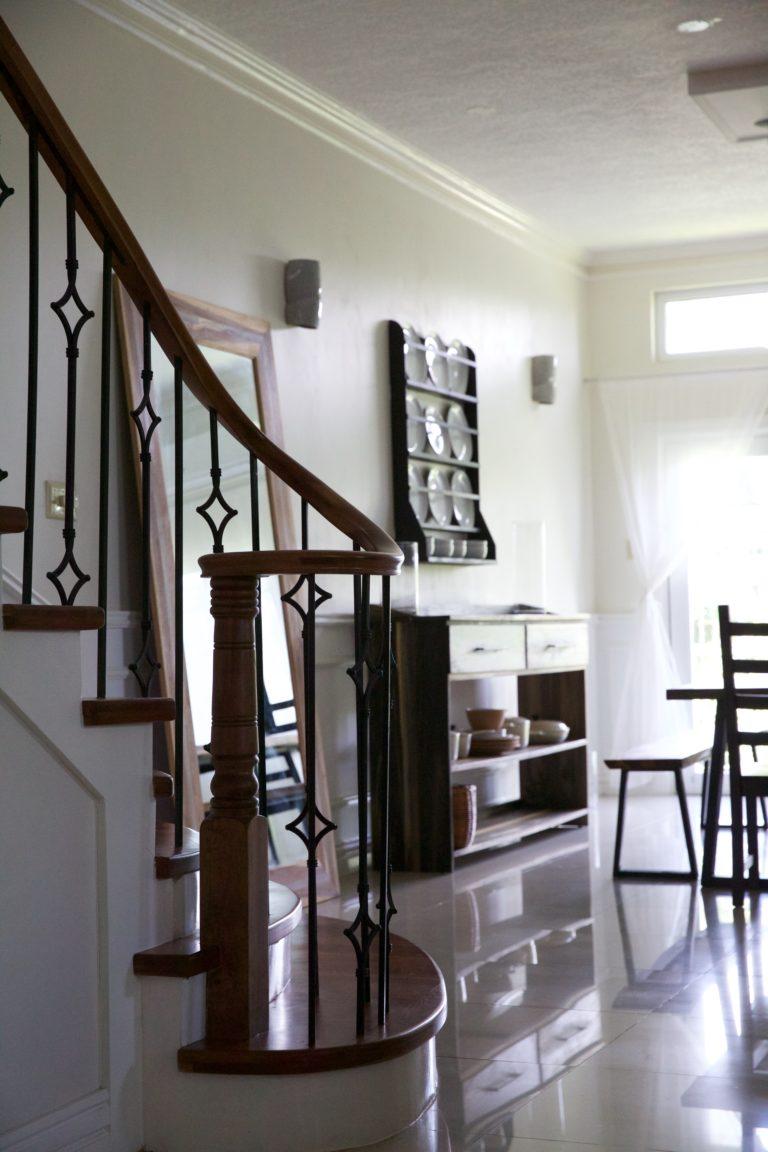 #3 A Little Love Goes a Long Way:
At Stush in the Bush, one of the excursions that is a farm-to-table food experience, we celebrated our last dinner. Over wine, laughs and lots of food, we shared stories of love. The story of how Jeff and Kalisa met – a young couple of Caribbean heritage, he's Hatian and she's Jamaican; the story of Lisa and Christopher, owners of Stush in the Bush (a sassy New York sistah meets Rastafarian farmer); and even one of our own attendees – her guy relocated to give their love a second chance- who named her story a "ratchet romance." It was inspiring to witness that true love and devotion still exists in this day and age. Because of them, I'm keeping the hopeless romantic in me alive.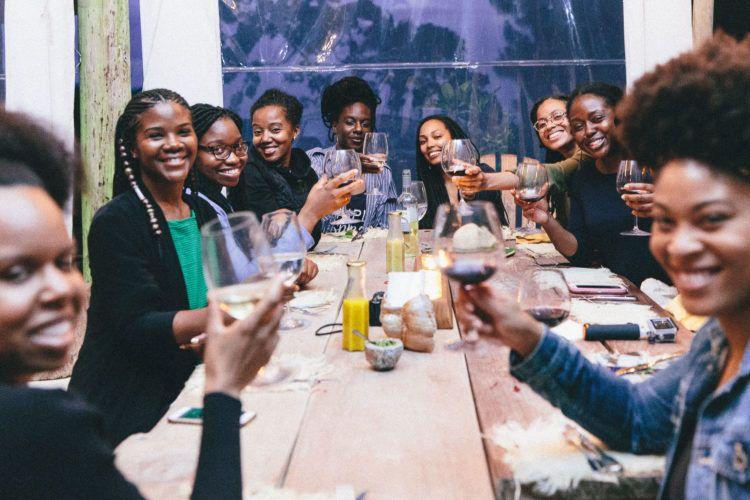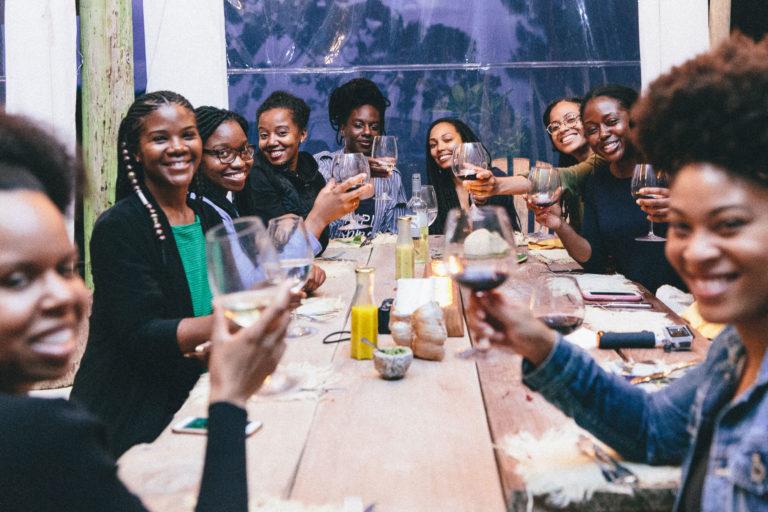 #2 The Food! The Food! The Food!
Oh. My. Gosh! From the callaloo to the breadfruit and the ackee to saltfish, the mouthwatering dishes made with Jamaican fruits and vegetables were simply amazing! The wonders on a platter Kalisa cooked up honored those in our group that had special diet restrictions. Chef Kalisa delighted us day after day with meals like plantain pancakes, and other yummy meals – restricted or not – that titillated our palates.  The food was so good and so filling that by lunch time, we were still stuffed from breakfast (many of us helped ourselves to seconds and thirds). By dinner we were still full from lunch. Hearty, nutritious and delicious meals with a spin on Jamaican cuisine were unique and constantly indulging treats. We fell in love with Chef Kalisa's cooking!
Sample menu of some of the delicious Jamaican food we deeply indulged in!
Breakfast: Coconut waffles + Pineapple Rum Maple Syrup, Sweet Plantain Pancakes + Spiced Maple Caramel, Savory Cornmeal Porridge topped with Braised Bok Choy. Lunch: Pureed Callaloo Soup, Tostone Grilled Cheese, Tomato Salad. Dinner: Stout Braised Beans over Garlic Mashed Breadfruit, Raw Zucchini, Vegetable Rundown over Coconut Rice, Roasted Pumpkin with Soy and Honey Glaze.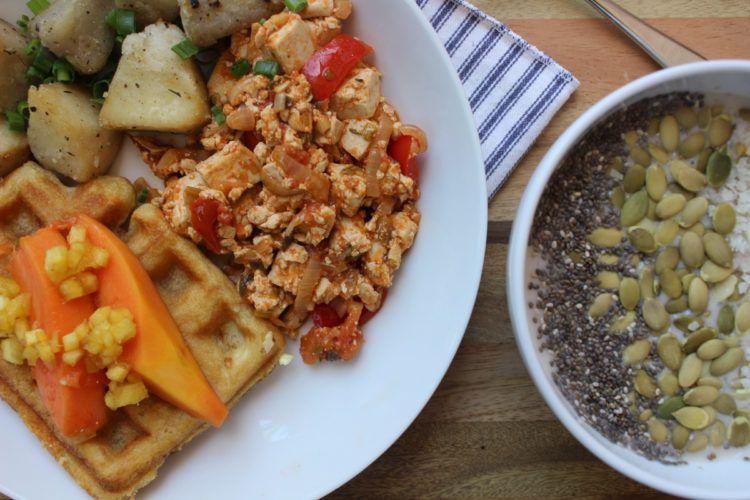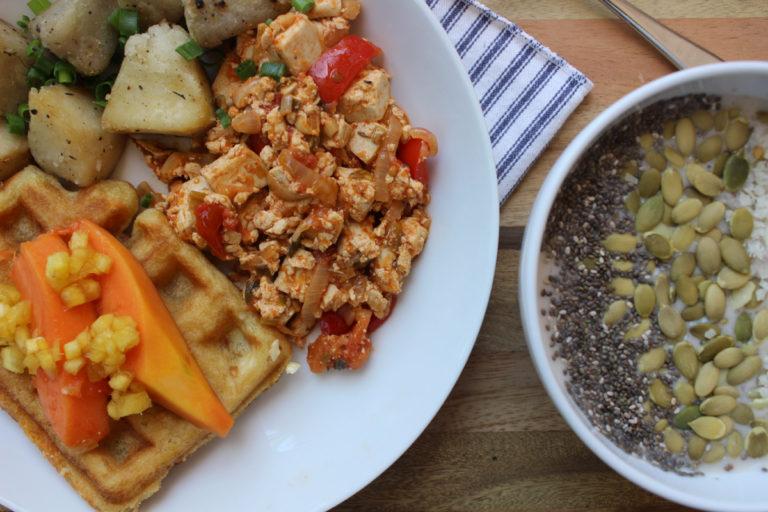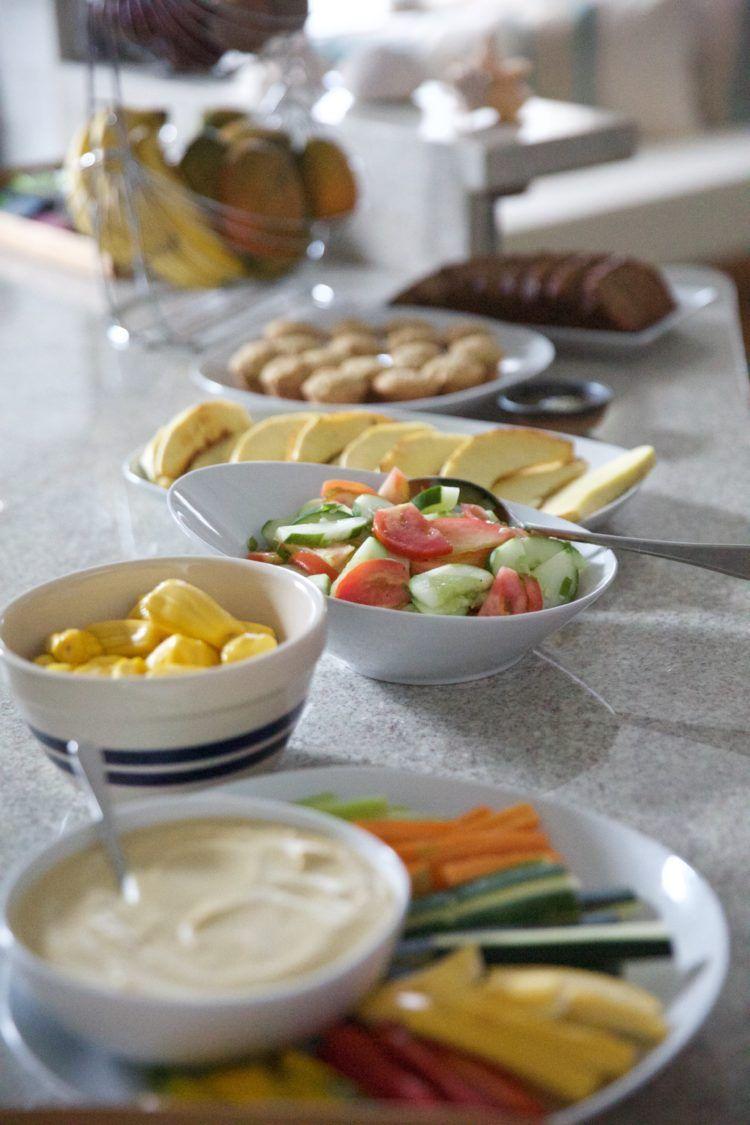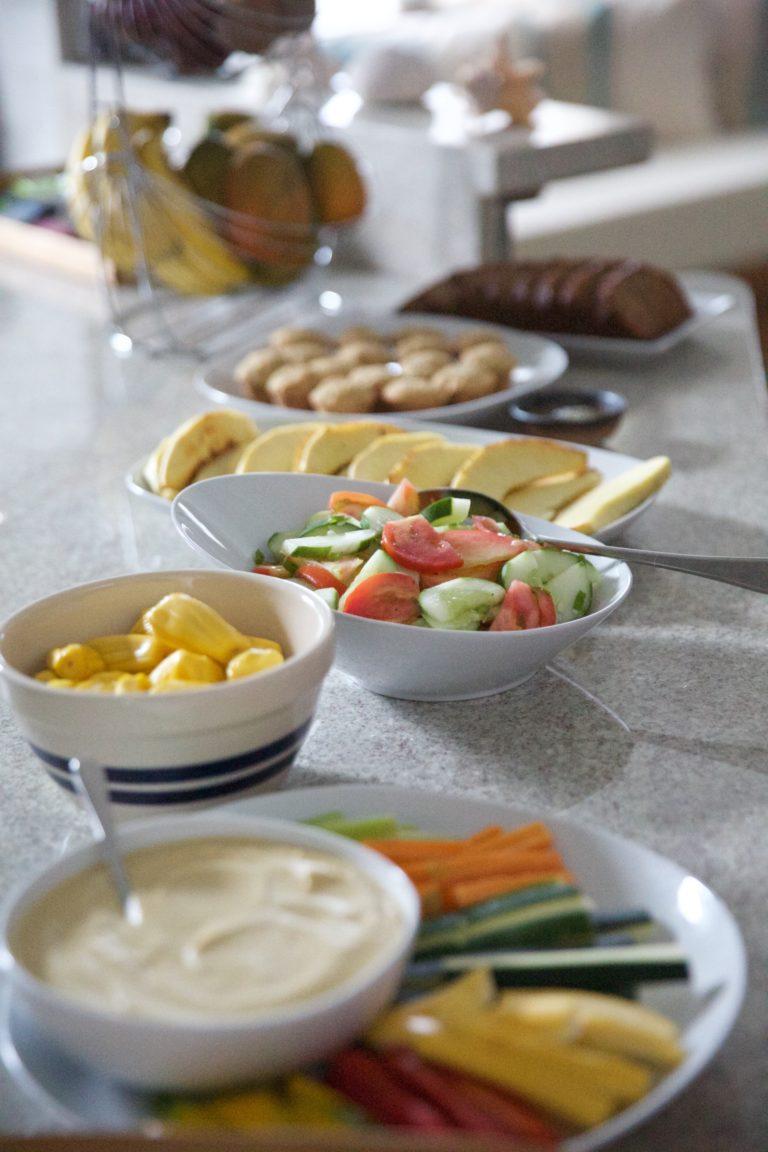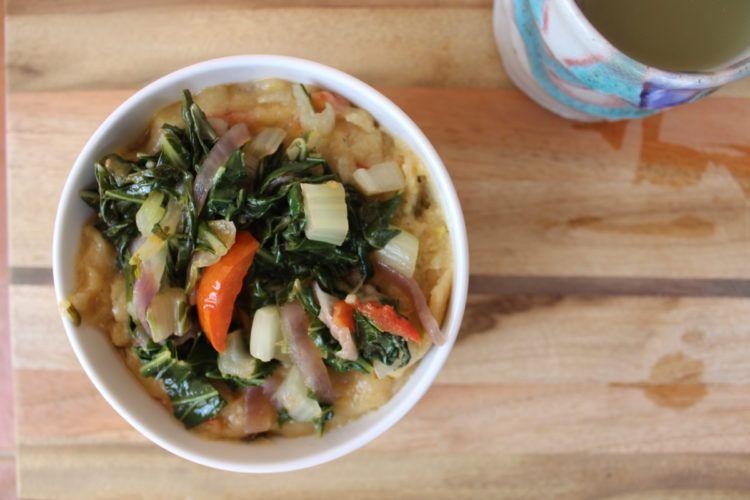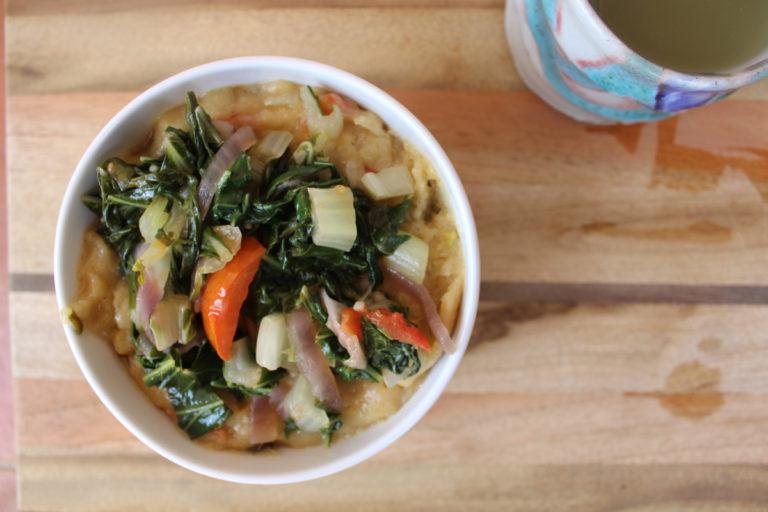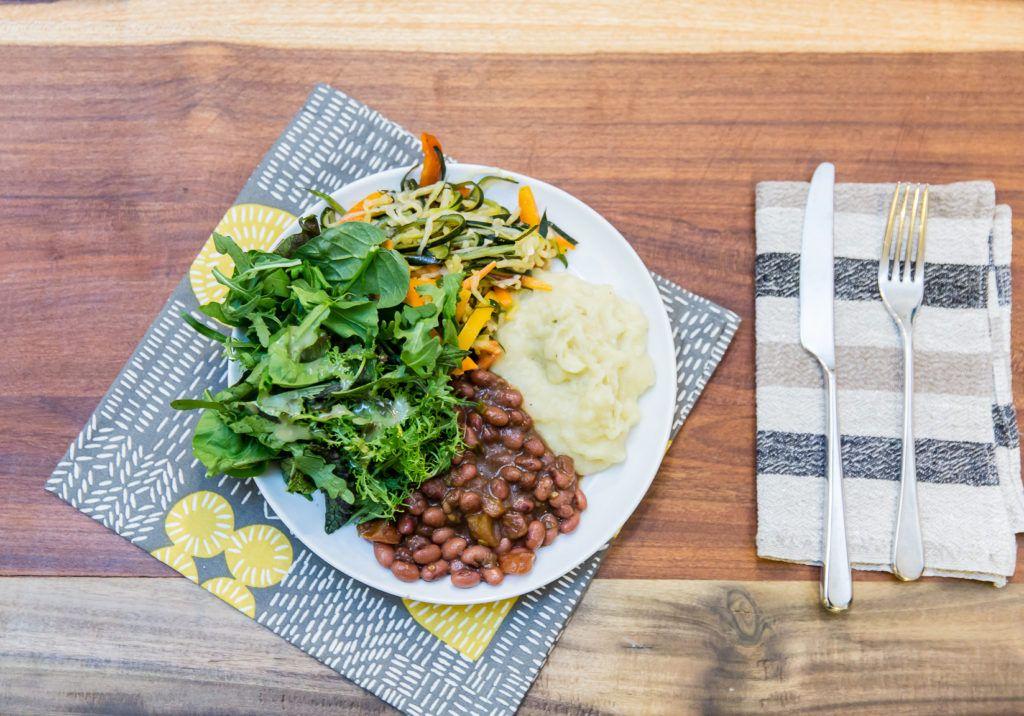 #1 The Irie Vibes of Black Girl Magic:
We didn't plan on it. This was not a black-girl-meet-up-in-Jamaica group. Anyone could've registered for the retreat. But we got lucky and struck up black girl magic among us. Our group was the perfect 10. Don't get me wrong, I don't say those three magic words to exclude others, but so often black women are given a bad wrap, and a long list of "Don'ts" – we don't do this, or we don't like that, or the most popular one: "we don't get along." All of those myths evaporated into the cool Jamaican breezes. From day 1 we gelled like old friends reuniting – it felt so good!  I went alone; I didn't know what to expect. These ladies came from different walks of life, professionals from CEOs to Molecular Biologists to Paralegals who needed a break from the grind. Laid back, positive energy, supportive and fun-loving was the best way to describe them. This includes our fearless leaders and hosts – Wendy, Jess, Jeff and Kalisa. As cliche as it sounds, Bob Marley's words sums it up best, "One love. One heart. Let's get together and feel all right." And that's exactly what we did.
For more information on The Runaway Jamaica please visit their website. And, you can actually sign up to get notified about the next Food Heaven Runaway Retreat here.
Thank you Kenya! This retreat at The Runaway Jamaica sounds amazing! What do you think? Share your thoughts with us below!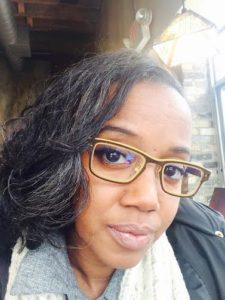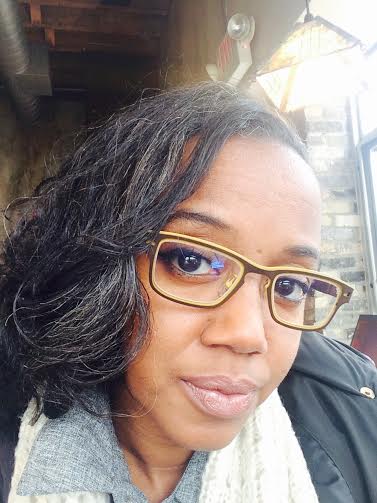 Kenya C. Evans is a freelance writer and woman of wanderlust. Her creative nonfiction work was published in the anthology, "TrailBlasian: Black Women Living in East Asia." Keep up with Kenya on her travel blog "
A Little Bit Out of Place
" and connect with her on Twitter @KenyaWriteNow.
Photo Credit to the talented Kai Noelle!! Follow her on Instagram @whoiskainoelletheblog and her website Kai Noelle.
Before you go, read more about Jamaica in my post "Visit Jamaica, Land I Love".