As most of you know I attended Oprah's Girls Getaway Cruise on Holland America in January. Hopefully you read my epic review of this 3-night cruise. I decided to do a separate post on the important takeaways from this experience. I spent quality time with my girlfriends, met new people and finally had a chance to see Oprah in person. She moderated O's Reading Room for Educated by Tara Westover and she spoke to us for almost 2 hours in "A Conversation with Oprah". At night we received inspirational notecards from Oprah and "Letters for a Year of Gratitude". It took me days to reflect and absorb all the enormous life lessons learned. I hope to relay some of them in this post. I hope they inspire you and motivates you to live your best life.
1. Treat yourself. Make time for yourself to relax and recoup. Spend time and $ on yourself and don't feel guilty about it.
2. Girlfriend trips rock. This includes quality time w your girlfriends, sisters, mothers and even daughters. Cherish your friendships and don't take them for granted. Oprah said "Everyone needs a friend like Gayle". Do you have one?
3. Family by choice. DNA doesn't automatically make someone family. This is a tough one but it is true. I learned this from experience. You can love someone but recognize that they should not be in your life. Tara Westover discussed this in reference to her memoir Educated-which you should read. Oprah told us that she didn't have a close mother-daughter relationship. But, Maya Angelou served as a mother figure in her life.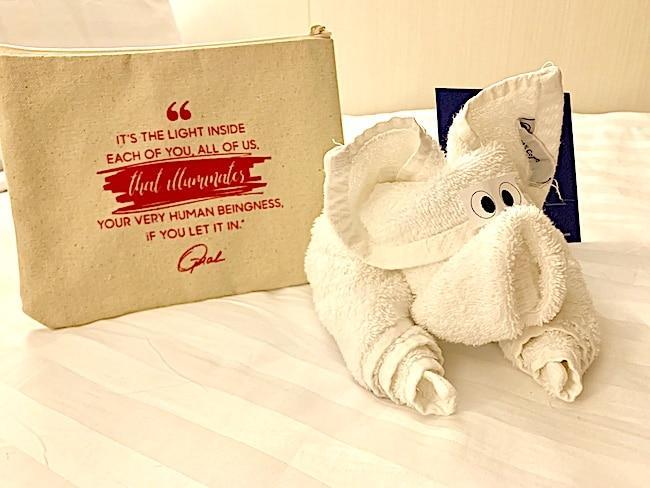 4. Surround yourself with people that support you, will take you higher and believe in your dreams. Put your dreams out into the universe. Believe that it will happen. Oprah told the story of when she discovered her talk show time slot. She was going to be up against Phil Donahue. She didn't think she could beat him in that time slot since he was the king of daytime talk shows at the time. Her BFF Gayle kept telling her "I think you can do it." She did.
5. Put out into the world what you want reflected back on you. It reminds me of "be the change you wish to see in the world" (it turns out that this is NOT an exact quote from Ghandi). As a pediatrician this really resonated with me. I take care of sick children and their parents with understanding and compassion. I can only hope that if and when I am in that situation the same compassion will be bestowed on me. Oprah reminded us to treat people with respect and kindness. Also, try to do good deeds.
6. What is a legacy? Do you think about what your legacy will be? When Oprah started talking about this I thought of two things. First of all Hamilton, An American Musical. Hamilton was obsessed with his "legacy" to the point of neglecting his family. Oprah talked about opening her school for girls in Africa. She was excited about it and told Maya Angelou that these girls would be her legacy. Maya Angelou corrected her and said that Oprah's legacy is every person's life that she has touched and affected. With Oprah's TV show she has obviously touched billions of lives.
But think of it on a smaller scale in your own life. For me the second thought was of the novel "The Five People You Meet in Heaven" by Mitch Albom. I read it during a time when I felt distraught about my life. Specifically that I was not married and had no children. But reading that book made me realize how many lives I have touched as a pediatrician. I take great pride in knowing I have been a big part of healing and comforting sick babies, children and their families. I hope that will be my legacy.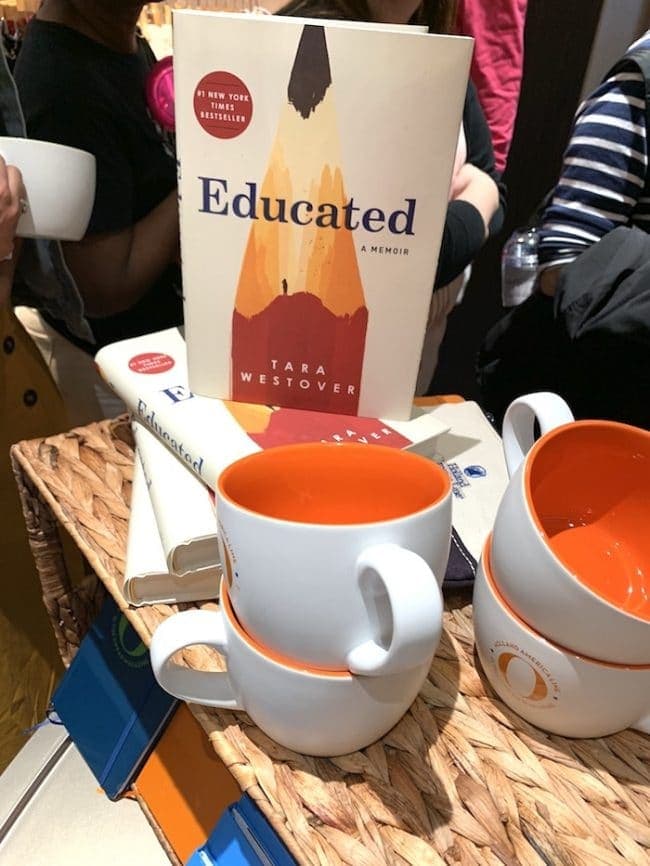 7. Education is Key. Reading is fundamental. Tara Westover discussed her novel called "Educated" with Oprah during O's Reading Room. This novel was mind-blowing. The author did not attend school but was taught to read at home. She did not have formal education until she went to college at the age of 17. She learned about The Holocaust & the Civil Rights movement for the first time in college. Without giving too much away, she explained to us that once she received an education it gave her power. She had only been told and taught what her parents believed. Armed with all this new knowledge she was able to make her own decisions and come to her own conclusions about race, politics, history and the world in general.
8. You are stronger than you think. This thought came to me after reading the book Educated then hearing Tara Westover discuss it. As I was reading it, it was hard to believe anyone could come out of that situation with any sanity without being overcome with rage and sadness. However, she received her PhD and is now a best-selling author and speaker. I actually met Tara Westover in the bathroom at the airport. She is very petite. Seeing that and knowing what she endured made this point even clearer.
9. Surrender. I have never had a "word of the year" but this year "surrender" is my word thanks to Oprah. I plan to surrender the things that bring me down and do not bring me happiness. I will yield to whatever I keep pushing up against that does not feel right in favor of something else. I will surrender myself to things that make me loved and good and accomplished. One of the great things about the conversation with Oprah is that everyone in the audience could listen to it and take away something different and meaningful.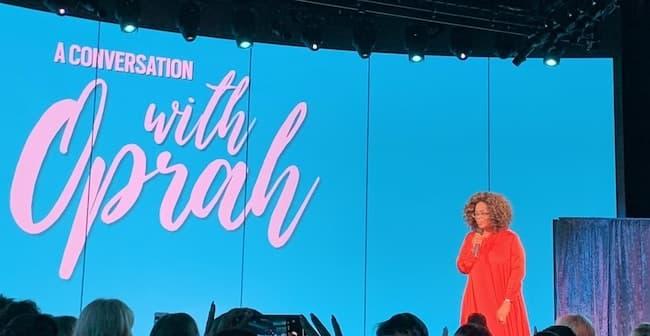 10. Does money equal happiness? Oprah asked a question-How much money would it take to make you happy? Now you may automatically be thinking-duh-millions or billions. Lol. But she wanted us to really think about how much money we needed to be happy. The first things that came to my mind were being debt free and having enough money to travel often and in luxury. (no surprise) I then realized that I am happy in this regard. I am blessed and grateful for a profession that provides an amazing lifestyle and financial security. Although more money would be icing on the cake…I do not need it to be happy.
11. There is strength and power in women supporting women. Often time's women are seen as catty and competitive towards each other. However, on this girls getaway cruise everyone was friendly and outgoing. I loved meeting and speaking with women from all over the world. The women on the cruise were of different races, ages and ethnicities. I felt nothing but unity when we were all out on the B.B. King's dance floor grooving together in our PJs.
12. There is a Jamaican saying "What's for you can't be unfor you". I can hear my Grandmother and Mother telling me this over and over. If something is meant for you then it will happen. If it does not, it is for a good reason. It was not meant for you. During my life I have struggled with this. But, Oprah spoke about when she auditioned for The Color Purple. She initially didn't get the part. She was very disappointed about it and lamented over it. But, she let go of the "why and it should have been me". Once she decided to support the actress that did get the role, she received a call that they wanted her for the part. We all know how monumental that role was to Oprah's career. It was meant for her.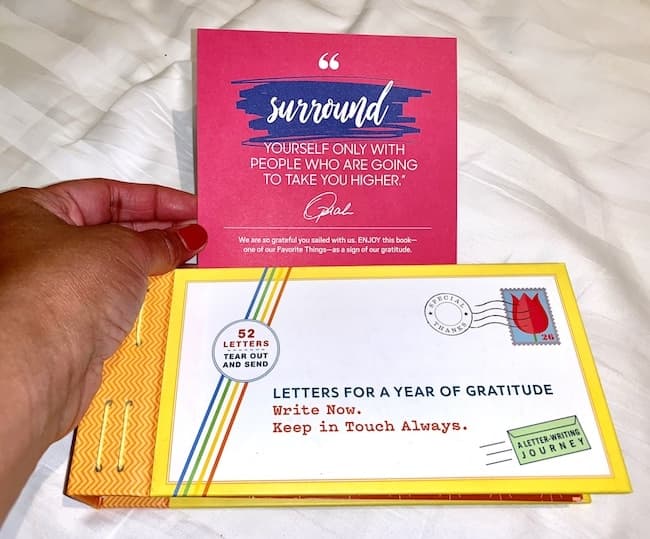 13. It is OK to say No. Oprah spoke about being at the point in her life of only doing the things she wants to do. During the course of her life and career she has said yes to many things when she really meant no. This could have been out of obligation or not wanting to disappoint the other person. But she told us that "No" is a complete sentence. You do not have to make up excuses and justifications beyond giving that answer. Her belief is that every time you say yes when you really mean no, you are giving away a part of yourself, a part of your soul. (I am paraphrasing here). I definitely suffer from this. I hate cancelling plans or disappointing anyone so I will say yes even if I feel sick or tired. But, I plan to take Oprah's advice this year. I definitely need to practice just saying "NO".
In conclusion, in case you didn't know, Oprah is AMAZING. I always knew this but Oprah's Girls Getaway Cruise has cemented this thought into my brain. I can't think of anyone else like her. From her humble beginnings to becoming a billionaire and media powerhouse. But what really makes her amazing is her willingness to help others. Her willingness to share her life lessons with all of us to help us live our best lives. Thank you Oprah.
What do you think about these inspiring takeaways from the Oprah's Girls Getaway Cruise? Share your thoughts with us below and be sure to read my epic review of the cruise!