It is time for me to begin coverage of my visit to Australia. For my first blog post, I have decided to share 21 things I love about Australia. At the end of 2018 my husband and I went on an epic journey Down Under. I have now visited 5 continents with 2 more to go. (who wants to come with me to South America and Antarctica? 🙂 Australia has been on my bucket list since my Mother visited Australia and Fiji many years ago. One of my BFFs also visited Australia and wrote about it here. My husband and I went to Australia and New Zealand. I will be sharing information on both including interesting facts about Australia, things to do & see there and wine tasting in Australia.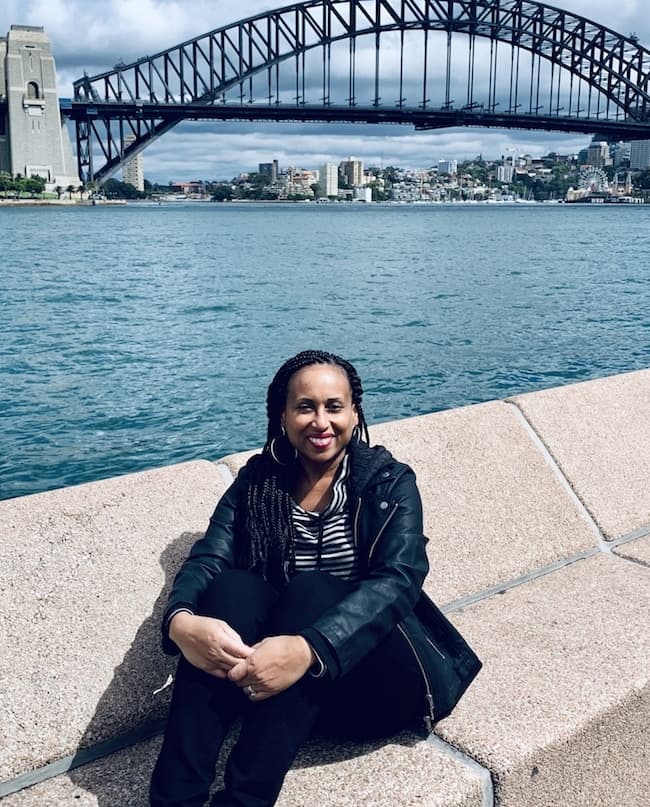 One of the things I enjoy most about traveling is speaking to locals. While in Australia we were able to spent time with locals and expats. This list of 21 things I love about Australia came primarily from my conversations with them. Some of the things I love about Australia came for my own personal experience.
I did do some research to confirm these items. But, I did not do extensive research so please keep that in mind. At the end of the post I do mention a few things I did not like about Australia. It is good to keep some balance since nowhere is perfect right? In no particular order, here are 21 things I love about Australia and 8 things I don't love about Australia.
1. Australians are friendly and funny. They really are. I enjoyed speaking with Aussies in restaurants, on tours and even at the airport. They are pretty easy on the eyes too (shhh don't tell my husband)
2. Australians are relaxed. My favorite Aussie phrase is "no worries". I loved their laid back attitude. It reminded of me of our Jamaican phrase "no problem mon". Translation-relax, feel good, be good and don't rush.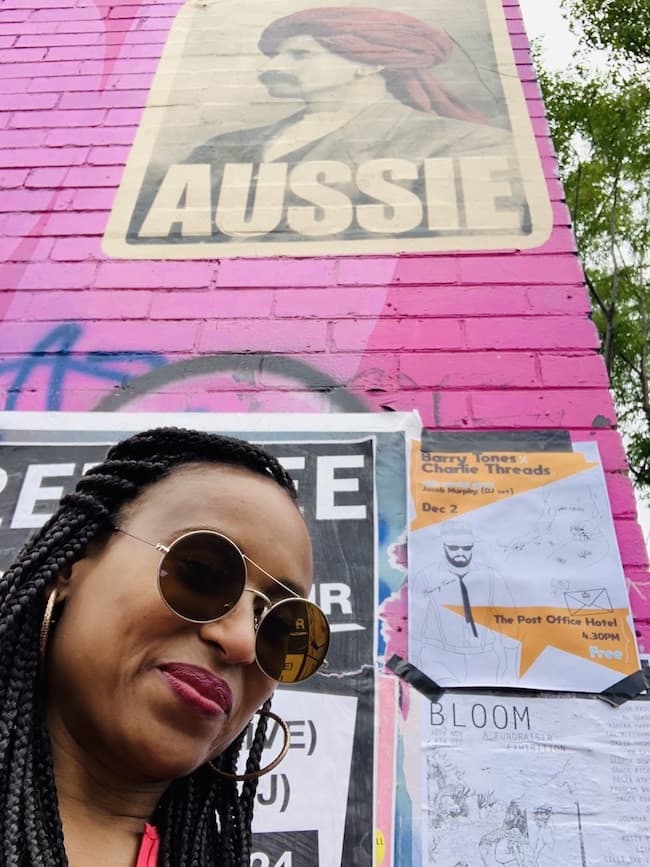 3. Australia is into cleanliness. I found the areas I visited, Sydney and Melbourne, to be very clean. They also had numerous clean public bathrooms all over the city and on tourist routes. In addition, the airport in Sydney had "all gender" bathrooms and large handicap bathrooms.
4. In Australia you better buckle up. Seatbelts are mandatory for all drivers and passengers. If you are 16 and over and found to not be wearing your seatbelt, you can be penalized.
5. Firearms are illegal without a license. This is definitely one of the best things about Australia especially in light of the recent mass shooting in New Zealand. To obtain a license you must have a legitimate reason beyond self-defense. This has reduced firearm related deaths. Between 1986 and 1996 strict gun laws were passed in Australia. Mass shootings in Australia dropped from 11 during that time to 1 since.
6. Australians Vote. Australia has "compulsory voting". Anyone who is eligible to vote has to vote. If not, they will be fined unless there is a legitimate reason why they did not vote. The fine is anywhere from $20-$50 but I think it is still a great incentive to vote.
7. Australian airports are fabulous. One of many things I loved about Australia were the airports. I flew thru airports in Melbourne and Sydney. They should actually be called "mallports" lol. They had a lot of large designer shops, boutiques, restaurants and cafes. Imagine floor to ceiling store entrances. The shopping areas were the centerpieces of the airports with the gates kind of tucked away. Also, the food selection was amazing.
The Sydney and Melbourne airports were also more efficient than in the U.S. The security and luggage lines moved faster. In addition, there are E-ticket and passport kiosks which allow you to skip custom agents.
8. Australia has scenic beaches, skylines and coastlines. You can easily take in amazing views in Sydney and Melbourne. Although I am not a big fan of zoos, I recommend taking the gondola at Taronga Zoo in Sydney. You will experience sweeping views of the Sydney Harbour and you can check out Koala bears and kangaroos.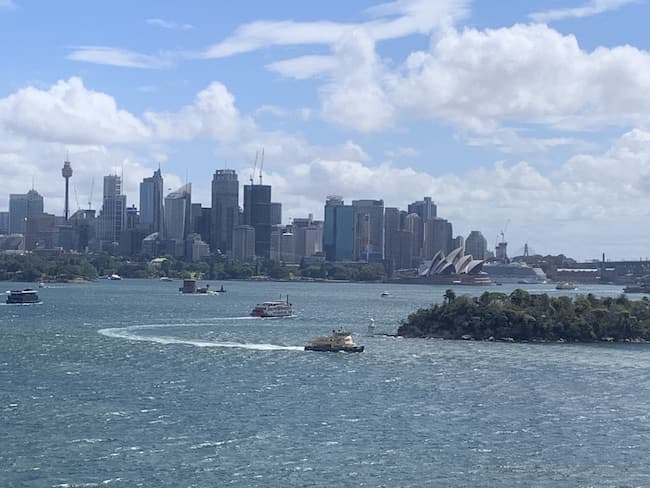 One of the best things about Australia are the beaches. I didn't have time but I read that the Bondi to Coogee walk in Sydney is amazing. It is a coastal walk/hike.
If you visit Melbourne I highly recommend a tour of The Great Ocean Road. The history and the views of the coastline are unforgettable.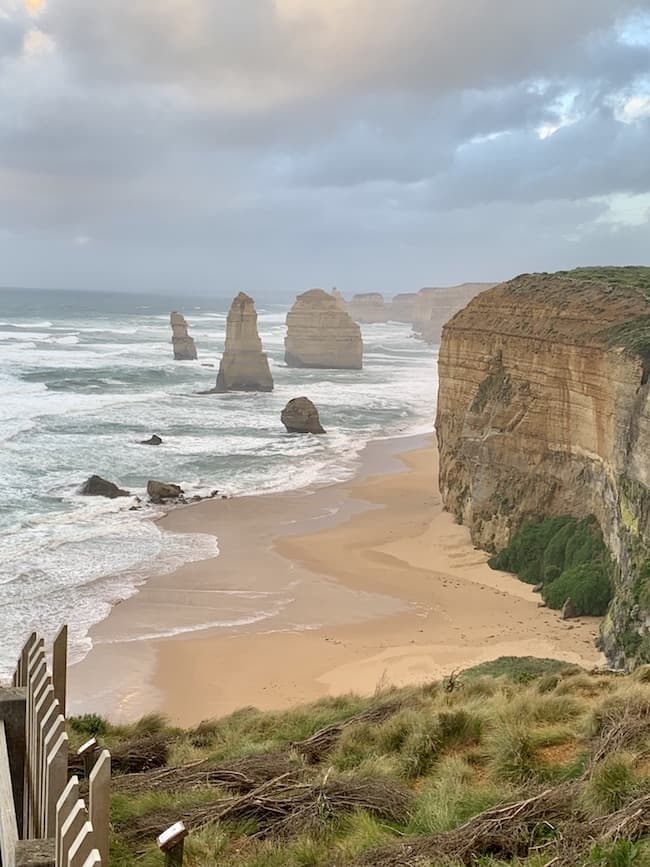 9. Australia has delicious Asian food. Due to the large Asian population in Australia, you can expect to find a large variety of Asian cuisines. Head to Chinatown in Sydney and Melbourne. I highly recommend Thai Terrace in Sydney and Chin Chin in Melbourne. Also, look out for restaurants with Sri Lankan and Malaysian cuisine.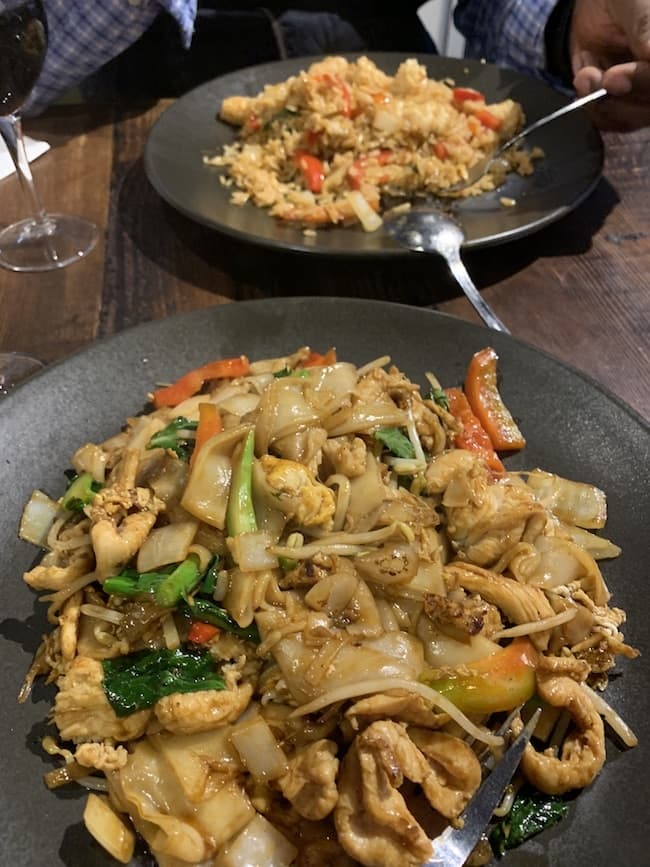 10. Australia has affordable Wagyu beef. A lot of Australian menus have Wagyu beef as an option for steaks and burgers. Based on the proximity of Japan to Australia, compared to the U.S., Wagyu beef is more affordable there. I had a juicy and delicious Wagyu burger at "Ribs & Burgers" in Sydney. But, I ate it too fast and missed the photo opportunity.
11. Australia's unemployment rate is declining. This year Australia's unemployment rate fell to 4.9 %. This is the lowest it has been since 2011. The tour guide that first shared this information was proud of the fact that Australians have a great work ethic. However, an Irish expat told us that expats work harder and take advantage of every opportunity in Australia vs. Australians who would rather surf than work lol. Either way it is a good sign that the unemployment rate is dropping. For comparison sake the unemployment rate in the United States is currently about 3.8%.
12. Australia has a lot of convenience stores. This was very "convenient":-) Although I found the items to be pricey, it was great to have places to pop in for midday or late night snacks.
13. Australia has long summer sunlit days. We visited Australia at the beginning of the summer and the days were already long. I absolutely loved this about Australia. I find that I am happier and have more energy in warm, sunny weather. The long sunlit days in Australia also gives you more time to sightsee and explore.
14. Australia has great transportation. Since Sydney and Melbourne are big cities, you have your choice of transportation. Although we did not take the metro, we took public buses, trams, taxis and Uber. Melbourne has a free public tram that runs through the city center. But, the traffic in Australia!! (see below)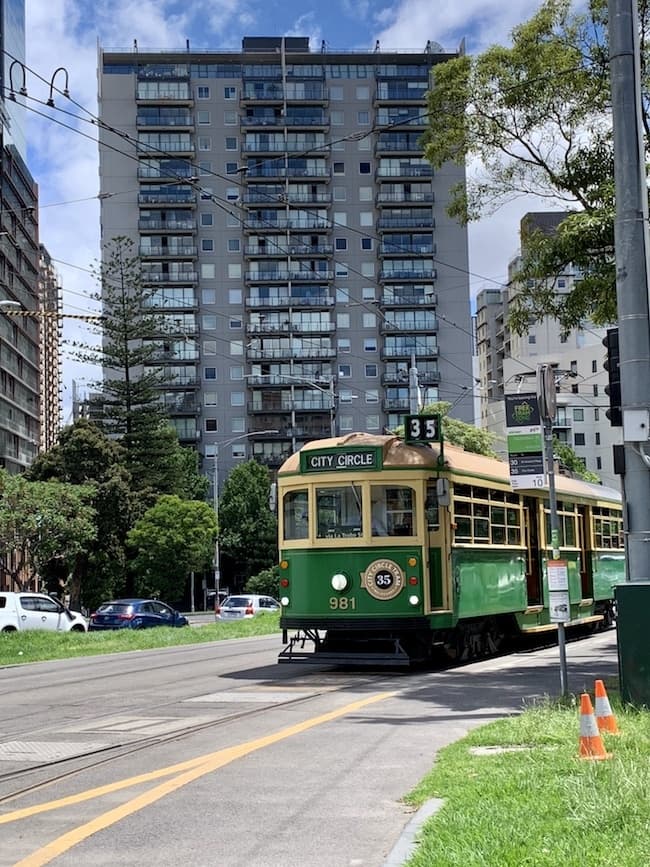 15. Australia has numerous wine regions. Would you believe that Australia has more than 60 wine regions? Since it is a continent, this may not be that surprising. Most of the wine regions are in New South Wales, Victoria, Tasmania, South Australia, Western Australia and Queensland. Wine tasting is one of the best things to do in Australia.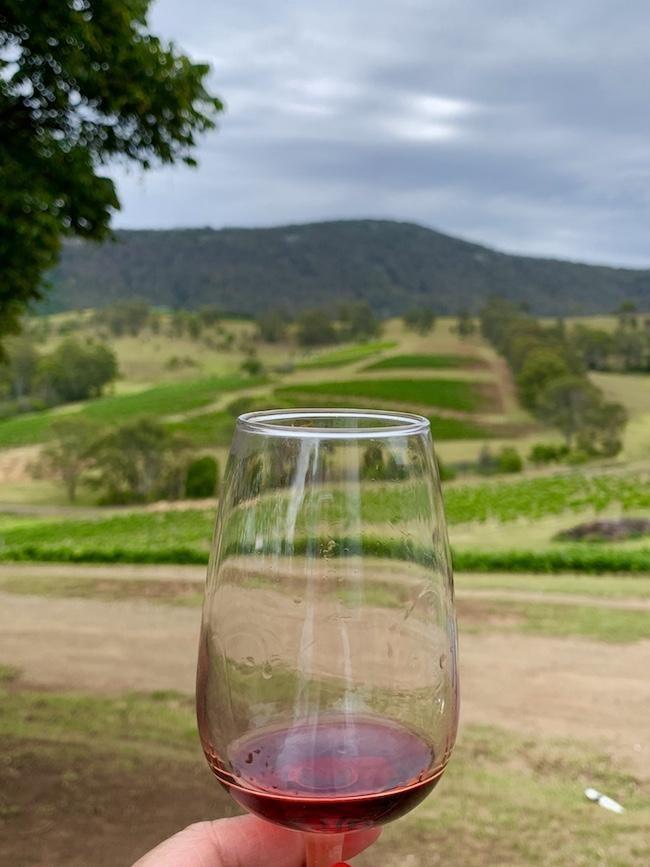 I had hoped to visit wineries near Sydney and Melbourne. However, based on our busy itinerary, we were only able to squeeze in wine tasting in Sydney. We took a long day trip from Sydney to Hunter Valley. I will be writing more about this in a follow up blog post so stay tuned. I look forward to visiting Yarra Valley on my next trip to Melbourne. And, Barossa Valley near Adelaide is on my bucket list.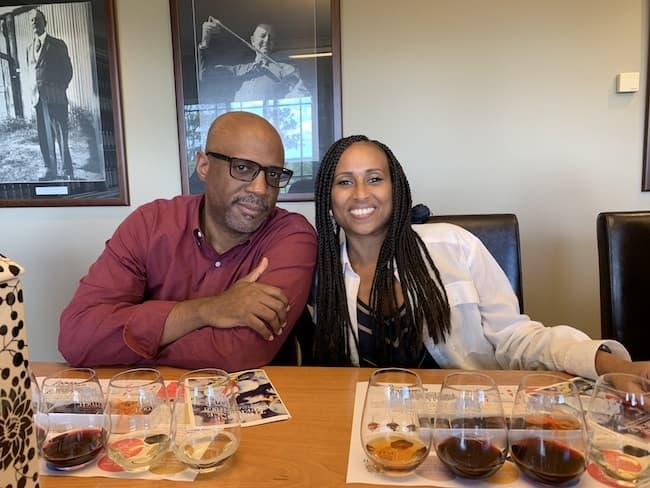 16. 80% of Australians live near a beach. One of the things I love about Australia is easy access to beaches. Our tour guide to Hunter Valley gave us this statistic. I could not verify this exact percentage online but my research supports it. Most Australians live along the east coast. The exception would be the city of Perth. Large sections of the inland areas are inhabitable.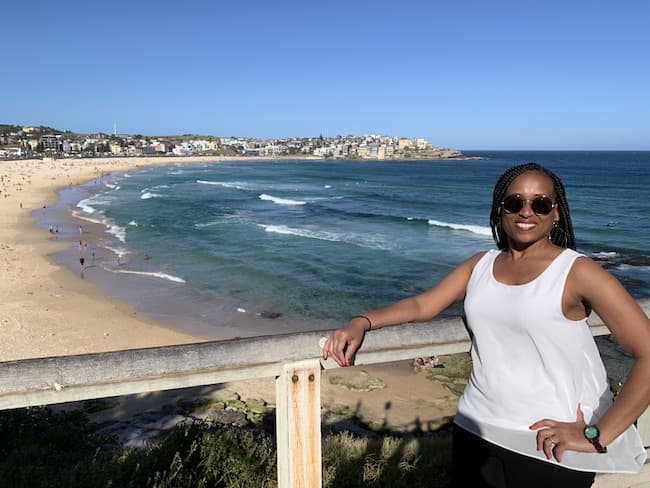 17. Australia has TimTam cookies. Thanks to my husband I had to put this on the list of things I love about Australia. We discovered this tasty snack in Australia and my husband became addicted to them. Even though I am a chocoholic, I found them to be a little too rich. 1 or 2 is plenty. You will find them all over Australia in several varieties. The funny thing is once we got back to the U.S. I found them in Target (lol). But, they only have 2 varieties. To really enjoy it, have a TimTam with a glass of milk.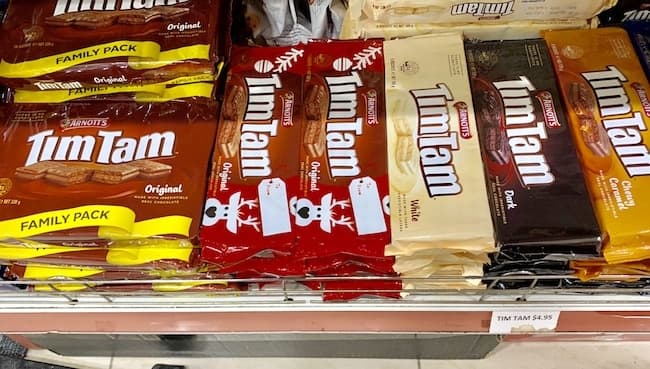 18 Australia has a lot of Pubs. Besides just having a lot of restaurants in general, Australia has a lot of pubs. So, if you want to have a beer with some fish & chips any time of the day "no worries".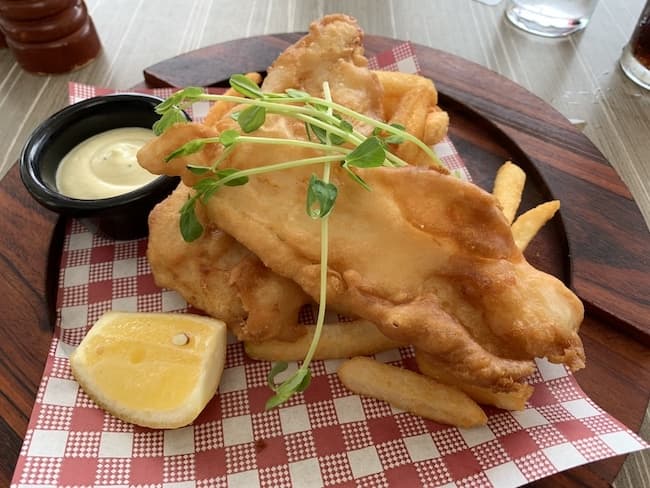 19. Australia has great "on the go" foods. Think quiches and meat pies and breads like banana and coconut served warm and toasted on a plate with butter. So, so good!
20. Australian seasons are opposite from the U.S. This is very important to know when planning a trip to Australia. Summertime is December, January and February. The fall season is from March to May, winter from June to August and spring is from September to November. One of the best things about Australia is being able to escape there from the winter season here.
It also means that you can spend Christmas and New Years in a warm climate. Many of you may know that Sydney is a very popular location for New Years. Fireworks are set of on the Sydney Harbour with views of the Opera House and Harbour Bridge in the background.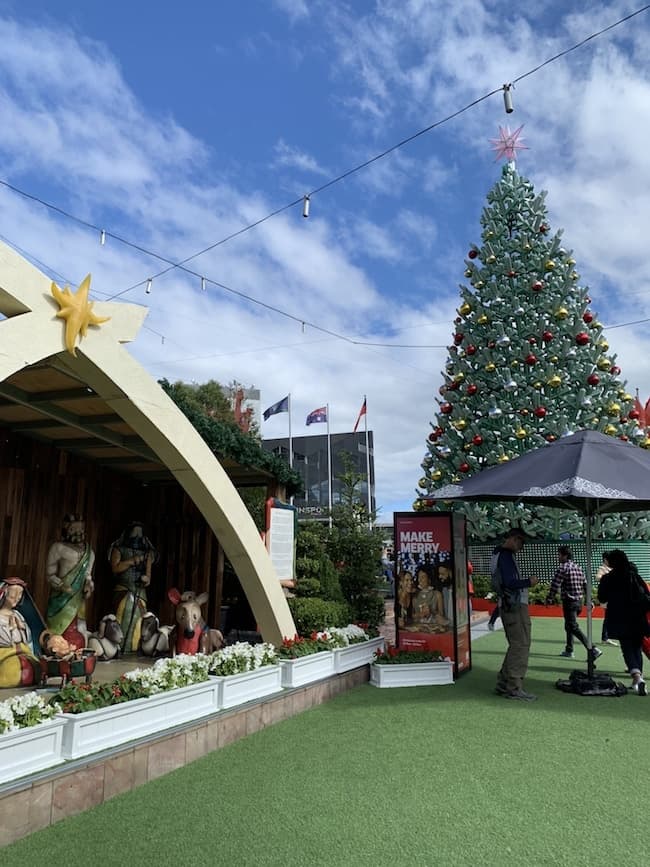 21. Australia has koala bears. This has to be on the list of 21 things to love about Australia. After all, they are one of the things Australia is famous for and they are adorable. I loved watching the koala bears interact with each other. We saw them in Taronga Zoo and in the wild near Melbourne. At Taronga Zoo I had the opportunity to hold a koala bear but I did not. This was before reading posts on my Facebook page about Koala bears being infected with Chlamydia (yikes). Although it is also a sexually transmitted disease in koalas, it is a different strain than the one found in humans.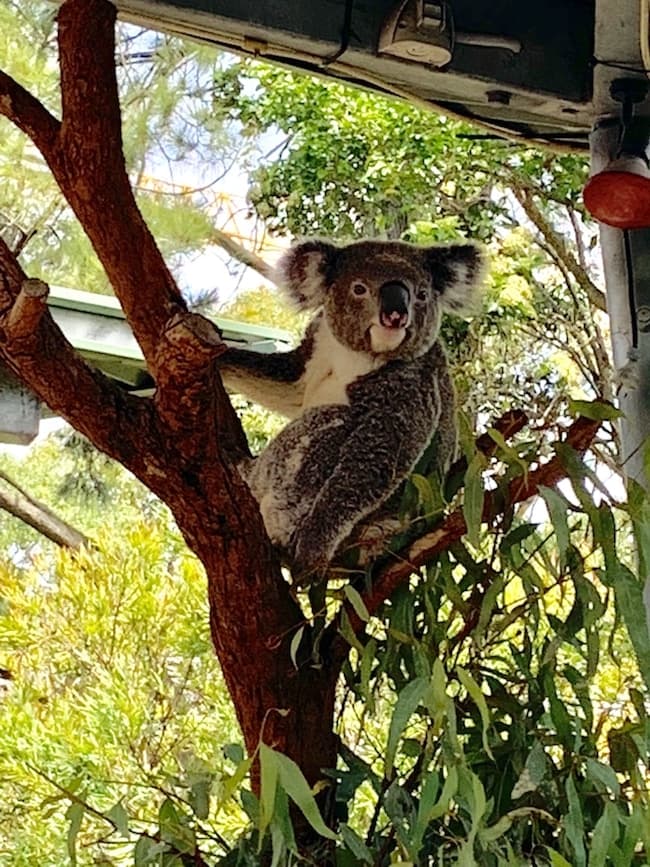 I did not add kangaroos to the things I love about Australia list because in person they kind of freaked me out. For one, they are much larger than I realized.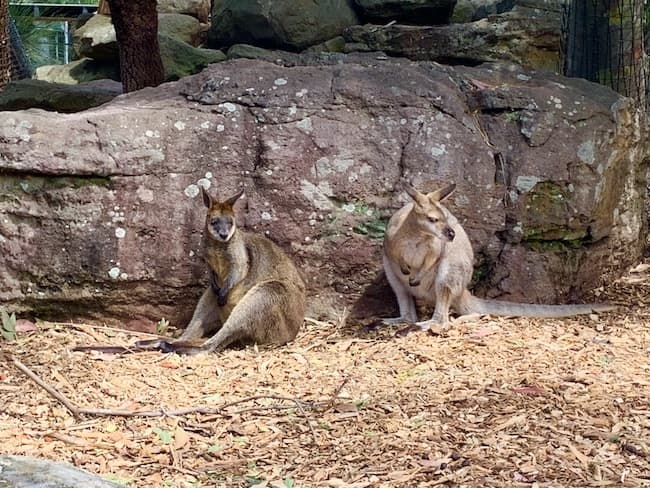 Now to balance things off, here are a 8 things that I did not love about Australia.
1. Australia is huge. Duh… it's a country and a continent. I was told this several times by locals. You have to keep this in mind when planning a trip to Australia. Unless you have a lot of time, you will be flying not driving between cities. Therefore, you may only see a small fraction of Australia on your first trip.
2. Australia is expensive. Based on costs, I had to forego luxury hotel accommodations while in Australia. We also did group tours vs. private tours since they are less expensive. There was no fine dining experience. I paid $22 for 1 cocktail and I was shocked. However, you don't have to spend a lot in order to have a great meal in Australia. I was also told that most young adults cannot afford to live in the city. The immediate surrounding suburbs are also expensive.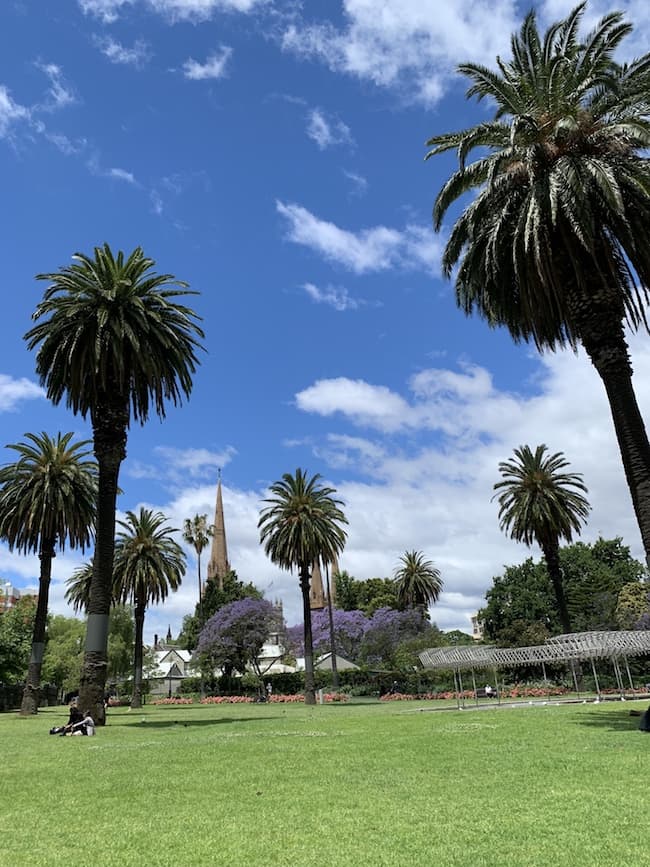 3. Australia has horrible traffic. Imagine cities like LA, Atlanta, and Washington DC. During rush hour we stood still on roads and highways. Keep this in mind when traveling to different tours and locations. Consider walking or taking public transportation.
4. Australia felt and looked like the U.S. English is also the main language. For many travelers, this is probably something to love about Australia. When we first arrived and during our trip my husband kept asking "Does it feel like we are in Australia?" He wasn't sure what to expect but he thought it would look and feel different. Sydney and Melbourne looked like major American cities. Although we did day trips beyond these cities, it still felt as if you could be somewhere in America. All of the above makes Australia a great place to migrate to if you from America.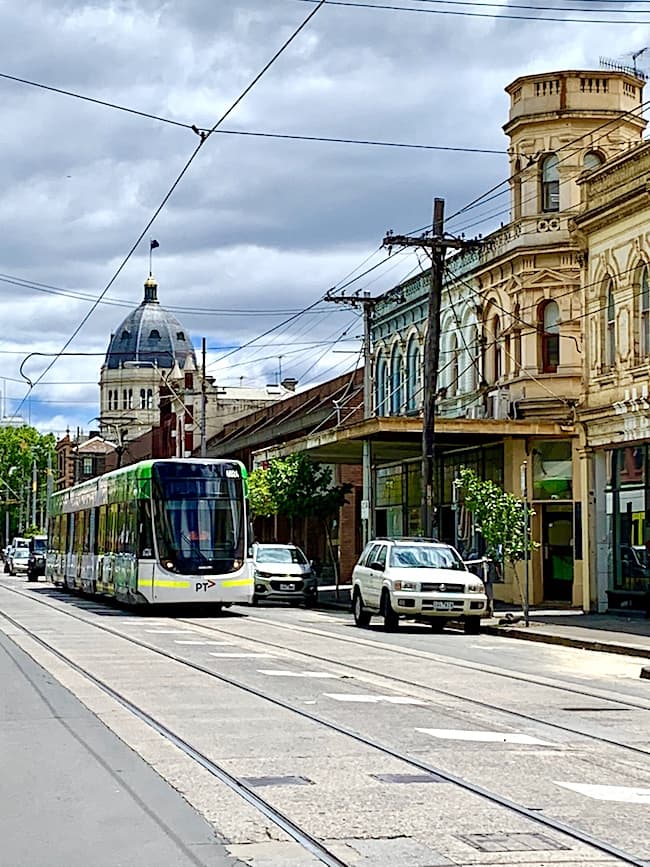 This is listed under things I did not love about Australia because when we travel, we like to experience something different. That can be anything from the architecture, the food, the landscape, the people, the history and the culture. On my next visit I will venture into the outback, visit Uluru, go up to the Gold Coast and to more wine regions.
5. Australia lacks Diversity. One of the things I did not love about Australia is the lack of diversity. Keep in mind this opinion is based on visiting 2 cities and the surrounding areas. There are white people of course including Australians and a lot of expats. We actually got excited when we were able to meet and speak with an Australian.
There is a large population of Asians, particularly Chinese. During my research, I read that Chinese people came to Australia for work during the gold rush in the 1800s. I only saw a few Black people and they were tourists. I do have a Black friend that lives in Melbourne and she has connected with Black expat families. In addition, during my time in Sydney and Melbourne I did not have the opportunity to interact with aborigines. I was told I needed to venture inland to do so.
6. Australia's weather is unpredictable. This was our experience being there from late spring to early summer. You can literally experience four seasons in a day. Some days were rainy, sunny, hot and cold from morning to night. Dress appropriately!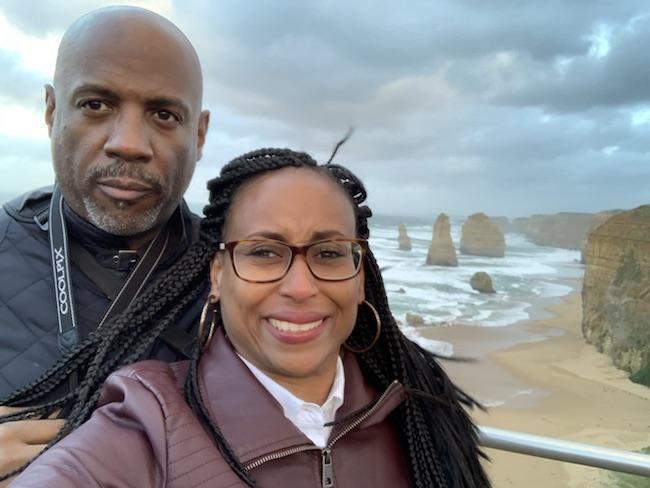 7. Australia has a lot of dangerous and poisonous animals. Beware! Since Australia is known for a lot of dangerous animals, it's a good thing they have the adorable koala bears.
8. Australians eat Vegemite: Have you heard of Vegemite? This technically should not be on the list since I did not try Vegemite. Before I visited Australia, I heard of Vegemite and not good things. Vegemite is a spread made from brewer's yeast extract. It is thick and dark. It is usually spread on bread along with butter or margarine. I even saw vegemite ice cream.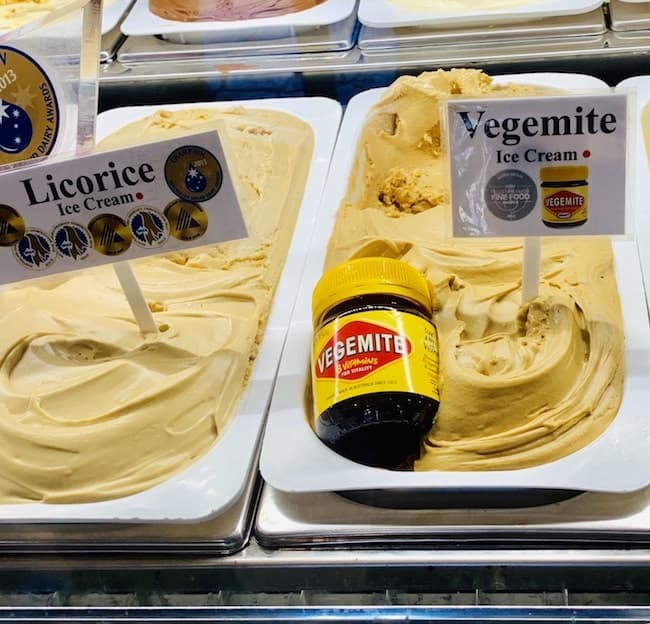 I planned to be adventurous and try it. But, after seeing it and smelling it I…could…not. This experience reminded me of the Durian fruit in Thailand. I did not try that either and my friend regrets that she did (lol). I was told that vegemite is bitter and salty. And, since it is made from yeast it is similar to beer. Beer is one of my least favorite things to smell or drink (unless I am drinking a blondie in Belgium) so that sealed the deal for me. Have you ever had vegemite? Are you an adventurous eater while traveling?
I hope this list of 21 things I love about Australia and 8 things I don't love about Australia has given you some insight into this country and continent. It also lists some of the best things to do in Australia.
Have you been to Australia? If so share your thoughts with us below. For more information on planning a trip to Australia subscribe to the blog and visit this website.
And, if you enjoy blog posts like this, check out a few similar ones that I have written on Cuba, South Africa and Quebec City.