Welcome to Part 2 of my Restaurant Guide to West Midtown Atlanta! In Part 1 I described how much I enjoy dining out in my neighborhood. West Midtown is a thriving area with new residential buildings opening up every month with shops and restaurants located in old industrial buildings giving it all a hip, urban feel. In Part 1 I covered the Westside Provisions District including many local favorites such as West Egg Café, Abattoir, and Bacchanalia.
For Part 2 we will be continuing south along Howell Mill Road.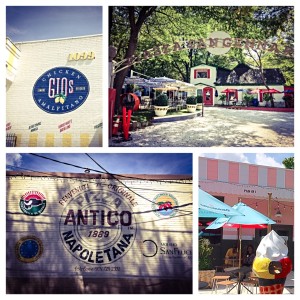 First, make a left on 14th street up to Hemphill Avenue and then make a right. There you will find "Little Italia Westside Atlanta"! Our very own Little Italy right here in West Midtown! It consists of many restaurants across the street from each other including Gio's Chicken Amalfitano serving classic Italian chicken dishes and pastas. I blogged about this restaurant after my first visit (there have been many since) because the lemon Sorrento chicken is so tasty! Antico Pizza Napoletana is consistently voted as having one of the best pies in the city. They offer BYOB which is pretty cool. Gio Caffe Gelateria and Pasticceria serves up gelato, coffee varieties, pastries and paninis. You will also find Bottega Luisa which is an Italian market and Bar Amalfi which has an indoor/ outdoor feel with a large outdoor seating area.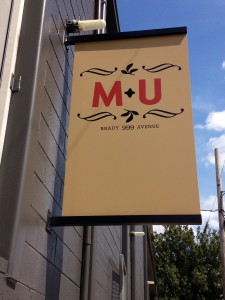 Miller Union: Located on Brady Avenue, this is a bit off the beaten path but just within 3-5 minutes of Howell Mill Road. If you are looking for another award winning restaurant in this area (besides Bacchanalia listed in the previous post and The Optimist listed below) this is it. Chef Steven Satterfield was nominated for Best Chef in the Southeast in 2013 by the James Beard Foundation and the restaurant was listed as one of the "Best New Restaurants" in America as well as Atlanta magazine's "Restaurant of the Year". Known as a farm to table restaurant the menu is also Southern inspired. Expect fresh and original dishes here as well as drinks! They make their own sodas and the general manager is a wine sommelier.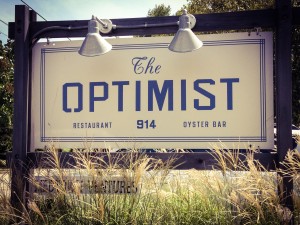 The Optimist. AHHH. One of my favorite restaurants in Atlanta! This is always at the top of my list of recommendations for visitors and locals. The Optimist is located on Howell Mill Road and is a seafood restaurant with an oyster bar. This is another creation from chef and restaurateur Ford Fry. Chef Adam Evans was nominated for Food & Wine's People's Best New Chef in 2014 and the restaurant has won numerous awards on the national scene. On my first visit there I was impressed by the décor, the extensive seafood menu and my meal which consisted of a whole fried flounder! Another favorite of mine is the "shell on GA shrimp a la plancha"! The oyster bar consists of a bar and a lounge area for more casual dining and also leads out to the putt putt area! Yes they have a courtyard with a putt putt lawn and often have live musical entertainment there as well.

Bocado. Almost across the street from The Optimist on your left you will find Bocado. Known for its "Bocado burger stack", Bocado describes their cuisine as contemporary American which varies by season. There is also a lively bar scene serving up classic cocktails, craft beers and wine.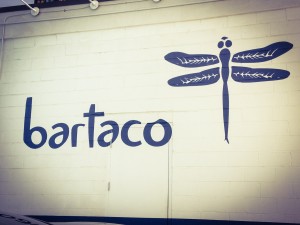 Bartaco: Located in the same strip as Bocado it is one of Atlanta's newest hotspots! I blogged about bartaco after my first visit. Brought to you by the Barcelona restaurant group, it has a large outdoor seating area with a beach theme. As with Barcelona, the music is great as well as the cocktails. Oh and of course they have delicious tacos!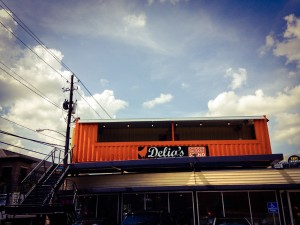 Delia's Chicken Sausage Stand. I was happy to welcome Delia's to the Westside! The original location is in East Atlanta on Moreland Avenue. Thanks to my cousin who lives in that area, I have made many visits to this "not your average comfort food joint"! Delia's has an entire menu made up from chicken sausage! If you have been to the Flying Biscuit then you are familiar with the yummy taste of this chicken sausage, Delia's is the brainchild of one of the creators of this chain. Per their website, the sausage is organic, hormone free, preservative free and all dishes are made from scratch. My cousin's favorite that I have not dared to try? The "Double D Delight" is a sandwich made with a grilled Krispy Kreme doughnut, cherry cream cheese and a chicken sausage patty! I have had the sliders and the wedgies-thick cut fries-which are delicious. Delia's also has breakfast items with eggs, homemade chili and "The Cake Shake"! The cake shake consists of 2% milk, sugar, vanilla and your choice of cupcake (including red velvet) all blended together into 1 milkshake! The best part about Delia's maybe the hours. They are open 24 hours a day on the weekends! Friday 7am until Sunday at 10pm.
Have you been to any of these restaurants? If so share your thoughts with us! If not, what are you waiting for?!
N.S.W.