Although my attendance at this event was complimentary, all opinions expressed in this post are my own. This post contains affiliate links. If you click through on a link, you won't pay a penny more, but we'll receive a slight commission which helps us keep this information available to you. Thanks!
---
On Wednesday March 7th I had the pleasure of attending the grand opening event of Trade Root at The Whitley Hotel, and I'm sure it will become one of the top restaurants in Atlanta. Trade Root is a Mediterranean-inspired restaurant led by Executive Chef Marc Suennemann. Before we get into the Trade Root grand opening, I would like to share information on the new luxury hotel in Atlanta so you can stay there yourself!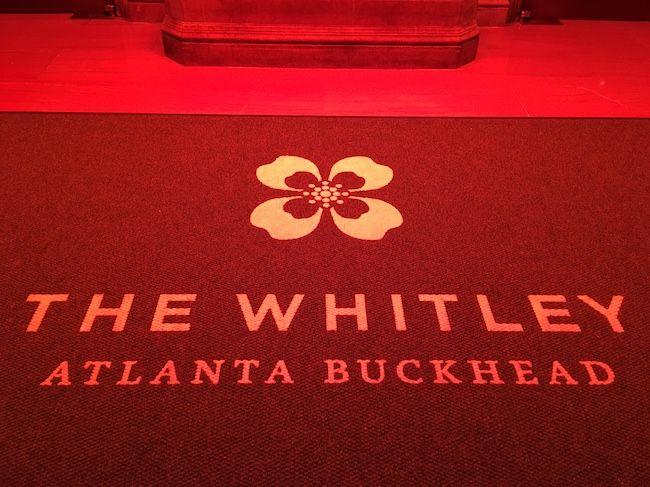 The Whitley Hotel, a Luxury Collection Hotel, is located in Buckhead Atlanta across from Lenox Mall. The Luxury Collection is part of Marriott International and is comprised of some of the world's best hotels in 30 countries. Each hotel exhibits the unique charm of its destination. If you are not familiar with Atlanta neighborhoods, Buckhead is Southern sophistication. Buckhead was actually founded by John Whitley. The Whitley is named after this trailblazer. The Whitley Hotel offers a luxurious setting for gathering, setting the scene for Trade Root to become one of the top restaurants in Atlanta for networking. It has 507 rooms including 56 suites. The rooms have amazing views of the Atlanta skyline. The Whitley Hotel also has 31 different types of event spaces measuring up to 30,000 sq. ft. This includes the 5,000 sq. ft. Legacy Ballroom with an outdoor patio. In addition, you will be steps away from high end shopping and great nightlife. For more in-depth information on Atlanta, buy one of the Lonely Planet's guides here.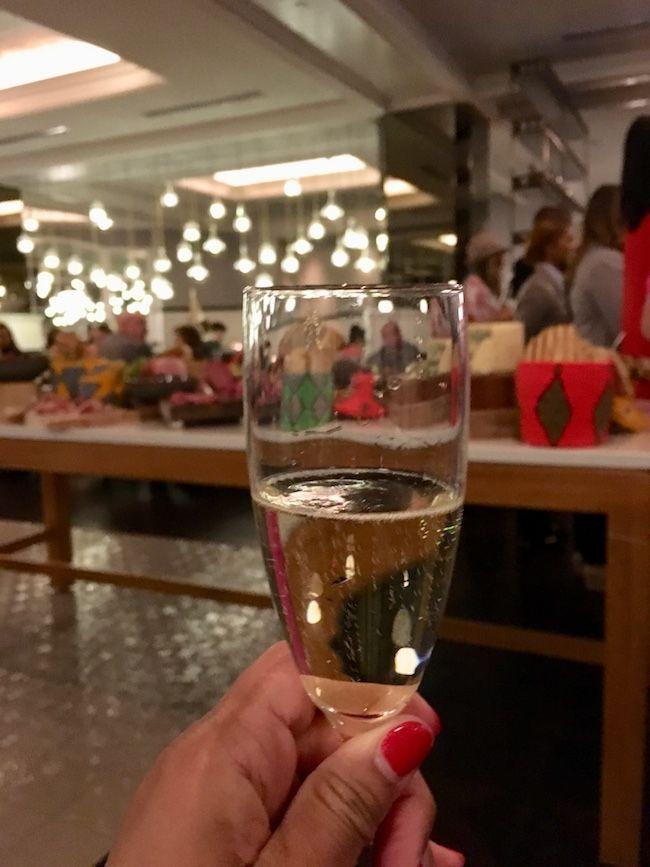 Now let us get back to Trade Root and my Atlanta restaurant review. Trade Root is located on the main level of The Whitley Hotel. It is described as a "dining and social hub" serving global cuisine. This concept will not only be appealing to locals but for the many world travelers looking for the top restaurants in Atlanta. I loved the décor of the restaurant. It has a contemporary and chic vibe.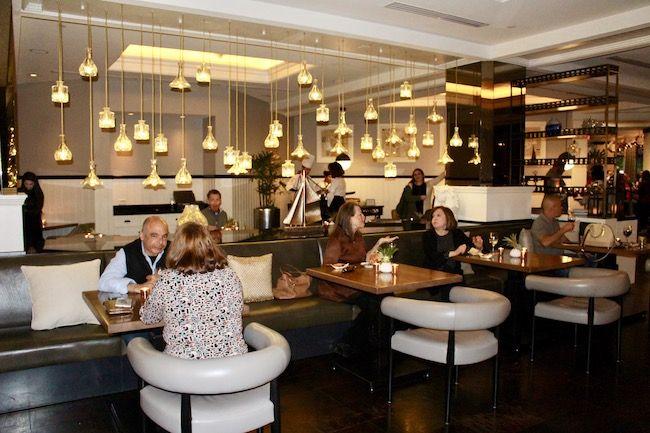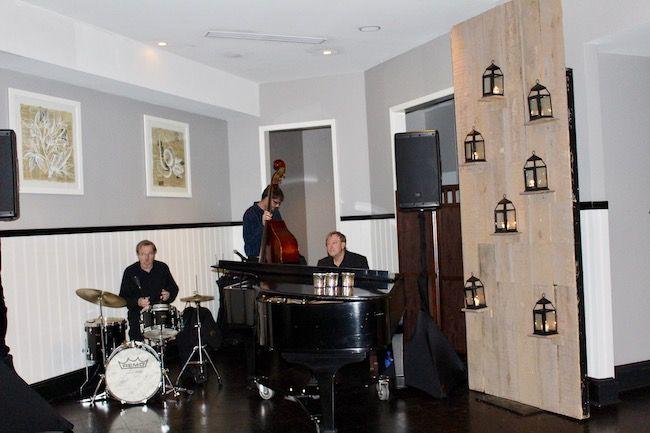 There was a live jazz trio, mixologists at a swanky bar, a meat and cheese bazaar table, a sous chef serving Greeks salads as well as another chef frying fresh zucchini cakes. In addition, the servers passed out lamb burgers, Moroccan chicken and desserts. The atmosphere was fun and energetic. During the brief presentation there was a sabering of a Champagne bottle to commemorate this special event.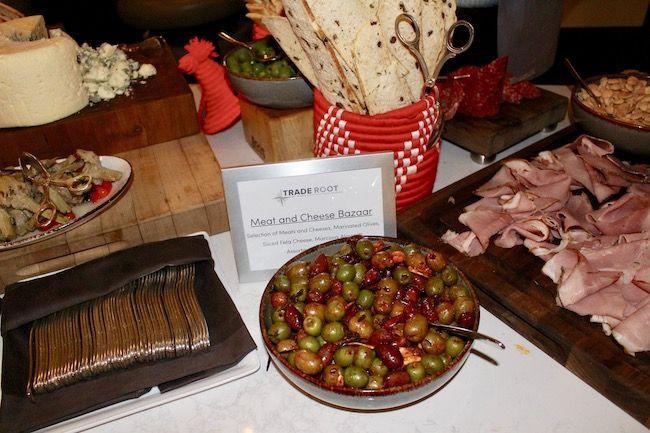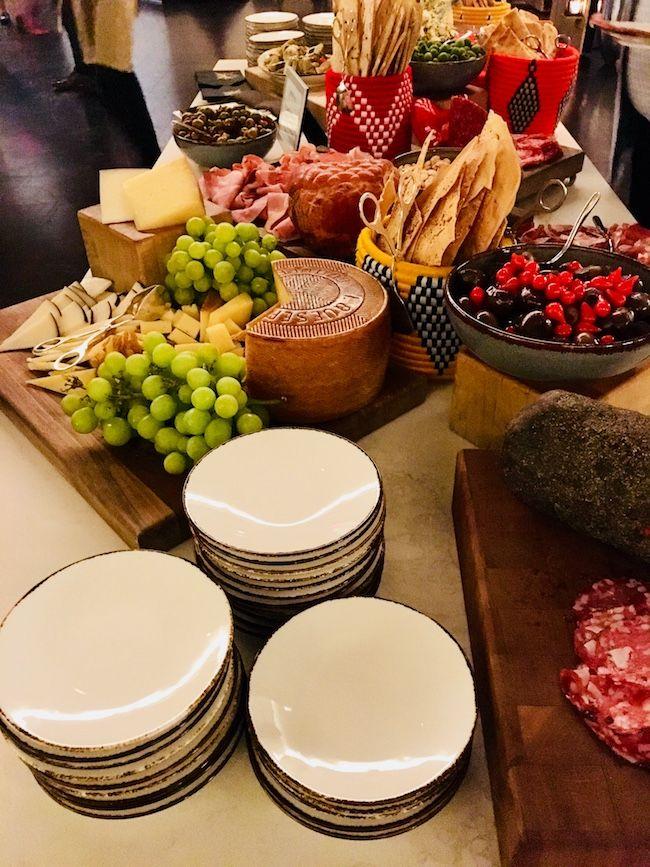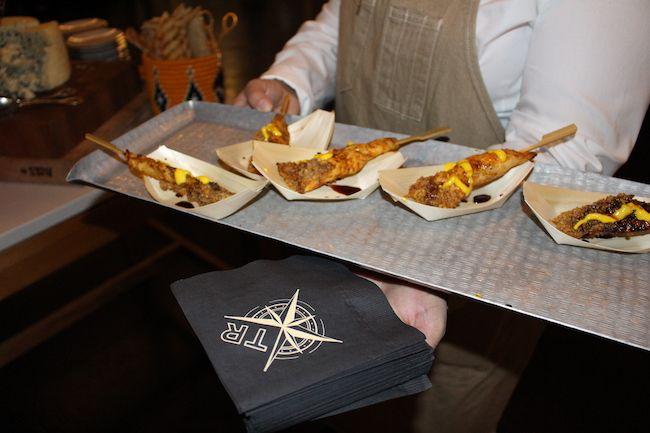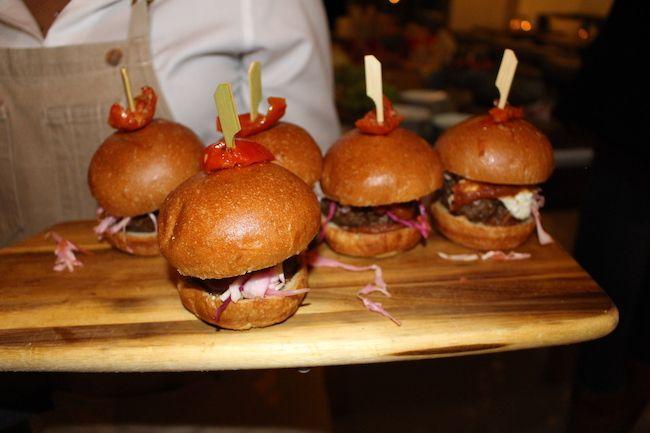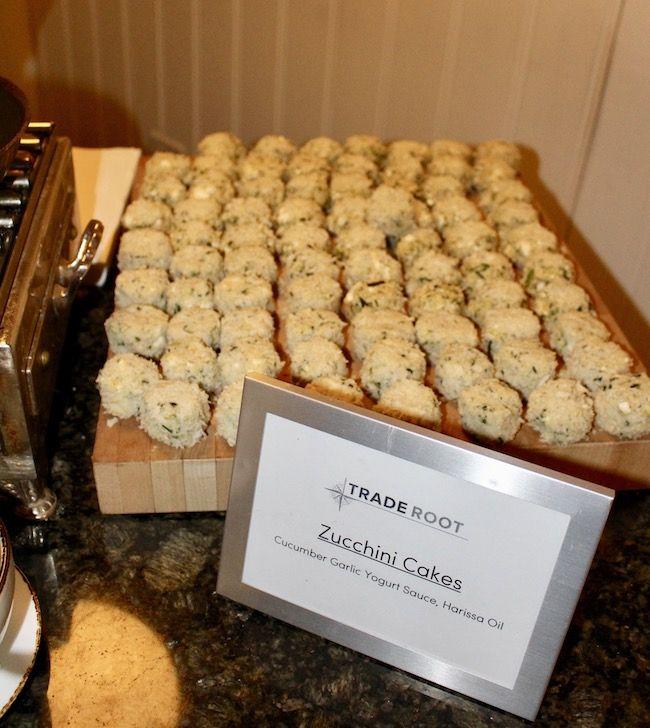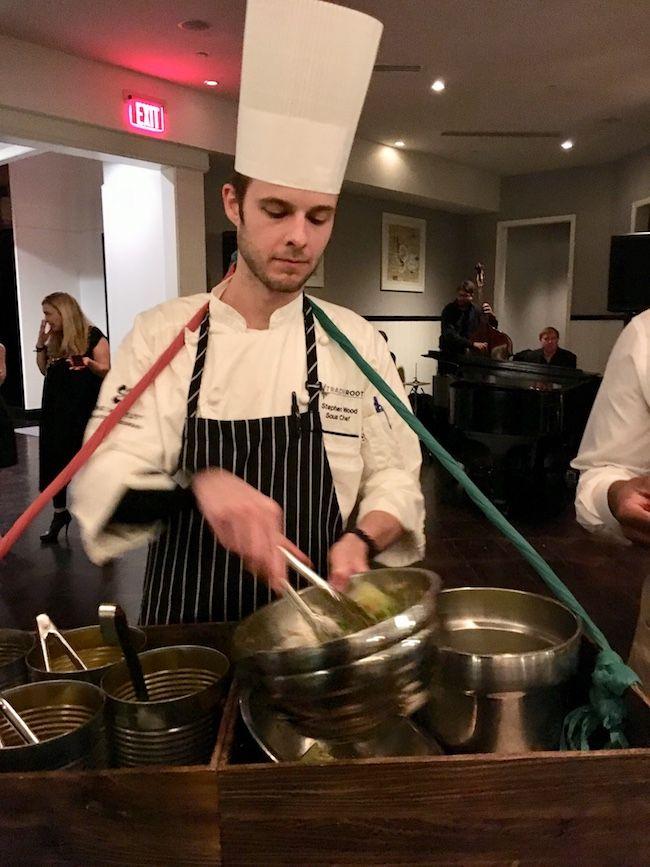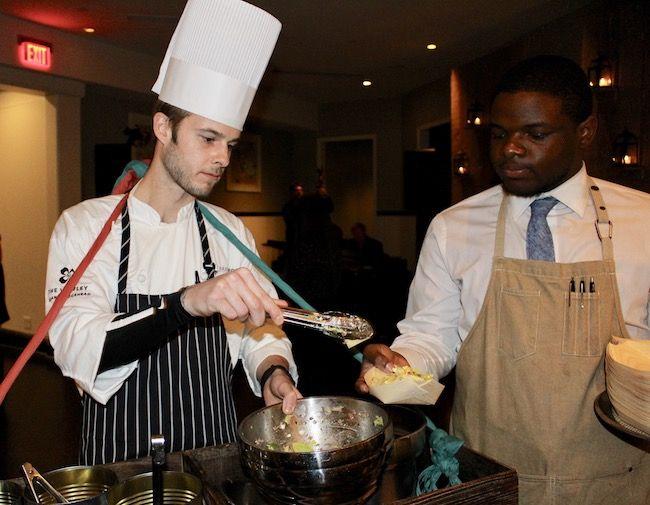 I had an opportunity to speak with executive Chef Suennemann in preparing my Atlanta restaurant review of Trade Root. He is excited to bring delicious global cuisine to Buckhead. The restaurant will be using fresh, locally sourced ingredients, as all the top restaurants in Atlanta do. Some of the menu items include the Trade Root Farm Egg Frittata, Shakshuka and Lemon-Poached Georgia Trout. Of course, it's impossible to have my Atlanta restaurant review without mentioning the signature cocktails to choose from. I particularly enjoyed "The Whitley Cup". Imagine vodka, pineapple cordial, sour mix, fresh mint and dehydrated pineapple. It was amazing! Other guests enjoyed the "The Dogwood". This is made up of Plymouth Gin, Muddled Cucumber, Dill Simple Syrup, and St.Germain with a pinch of smoked salt. For dessert Baklava and "The Whitley Cake" was served. As a chocoholic I approve of The Whitley Cake! Yum.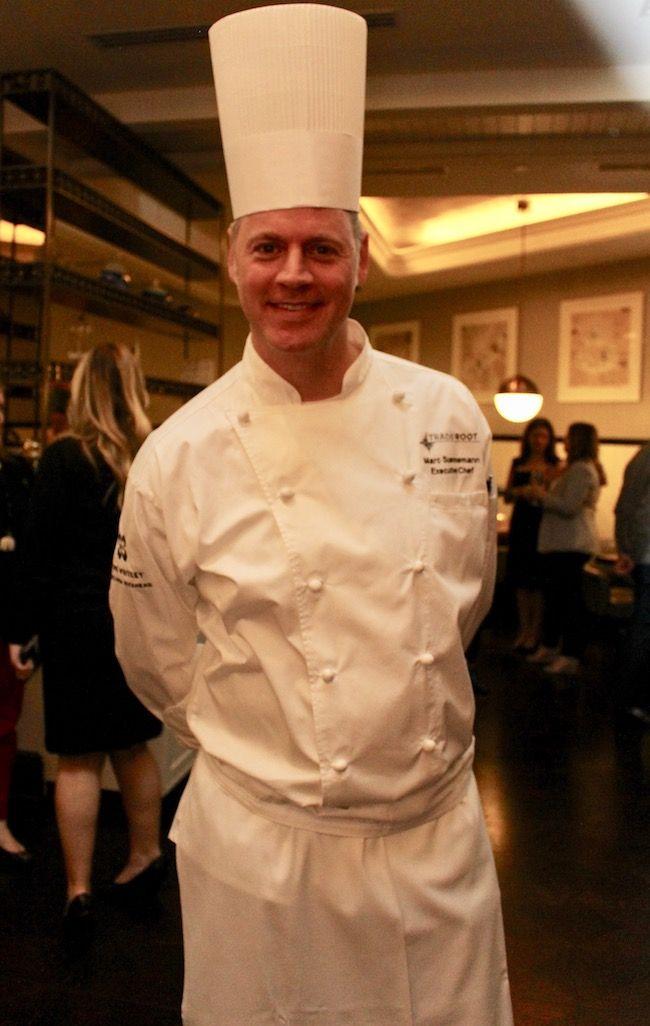 Trade Root will also be hosting several weekly events, making it a solid contender as one of the top restaurants in Atlanta. Jazz Sunday Brunch with the Empire Jazz Band will take place on Sundays from 10am until 2pm. During brunch you can enjoy the "Build Your Own Sparkle Bar" with choices of Bellinis, Rose and Mimosas. Upside-Down Tea is held on Saturdays from 2pm-6pm. "Reverse Happy Hour" will be held on Saturdays and Sundays from 3pm to 7pm and will include small plates from Executive Chef Suennemann. Trade Root at The Whitley Hotel hours are 6.30am to 11.55pm Monday through Saturday and from 6.30am to 11.15pm on Sundays. They serve breakfast, lunch, dinner and weekend brunch. For more information please visit their website. To make reservations, try using the Table 8 app! I've included my opinion of it in another Atlanta restaurant review here.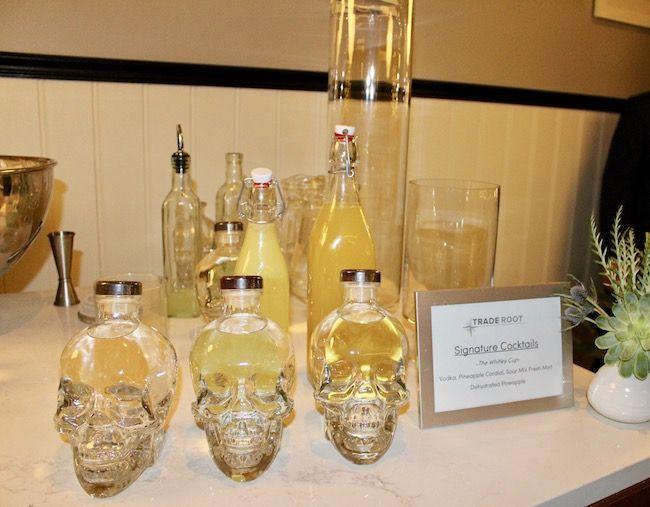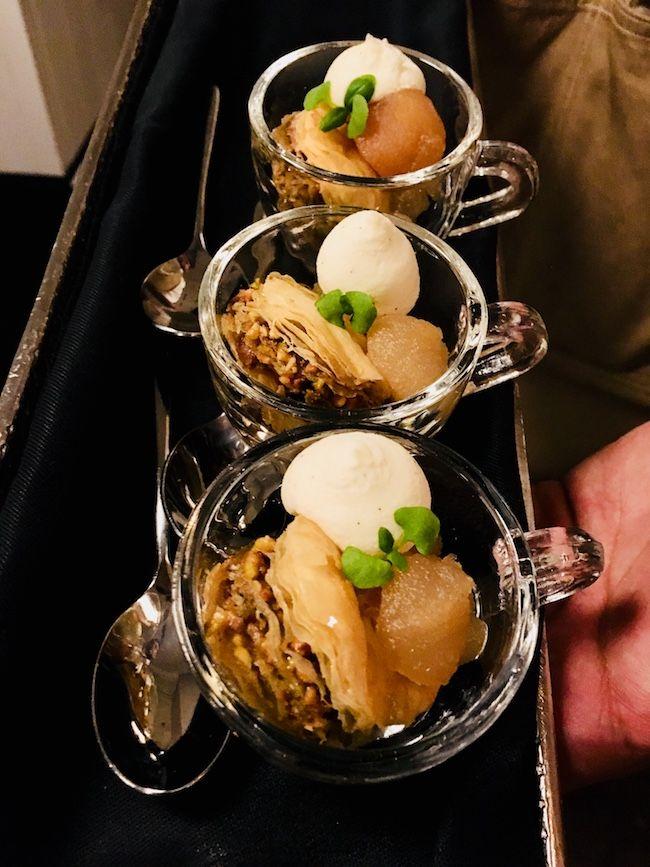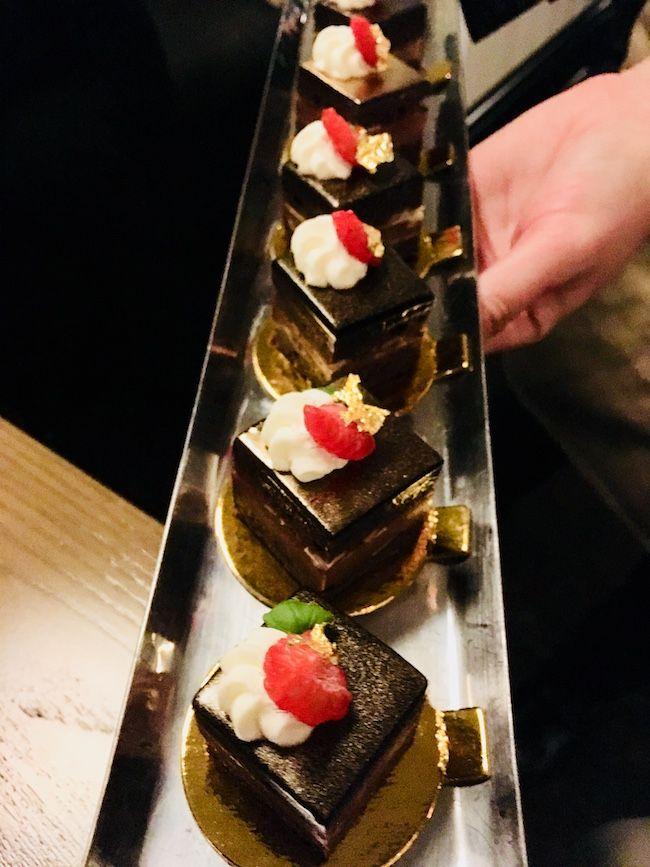 So, have you been to Trade Root or The Whitley Hotel? If so please share your thoughts with us below. If you enjoyed this Altanta restaurant review and want more, check out my list of all the best restaurants in Atlanta! Also, see the Atlanta Luxury Spa Debut at The Whitley to treat yourself a little extra before dinner.