In one week I will be returning to Barcelona, Spain! I am sure by the title you can feel my excitement! I visited Barcelona in 2009 and it quickly became one of my favorite cities! There is so much to love about it. The location on the Mediterranean sea, the weather, the food, the Catalan culture and the uniqueness of Gaudi's architecture all around you. Although I visited many of Antoni Gaudi's magnificent creations including Casa Mila, Sagrada Familia and Casa Batllo the one that captured by heart was Park Guell. First a little background about its creator. Antoni Gaudi was a Catalan architect who lived between 1852 and 1926. His works exhibit his passions in life which included architecture, his Roman Catholic religion, nature and later his influences of Neo-Gothic art forms.  His creativity was grand and in his works you will see groundbreaking artistic triumphs such as integrating stained glass, used waste ceramic pieces and wrought iron. Experts classify his work as "Modernista" based on his quest for being modern without totally breaking with tradition.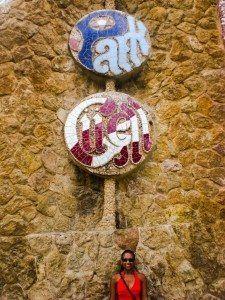 Park Guell is located on a hill in the Gracia district of Barcelona. It is not in the main area of Las Ramblas and requires taking a cab, local bus or tour to get there then walking up a steep hill to the entrance but it is well worth it! Built in the early 1900s it is a acres and acres of gardens, building and structures exhibiting Gaudi's architectural styles. At the entrance you are greeted by the multicolored mosaic salamander "el drac" meaning the dragon. Soon you notice the most charming gingerbread style houses. It feels as if  you are in a fairytale!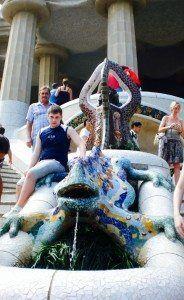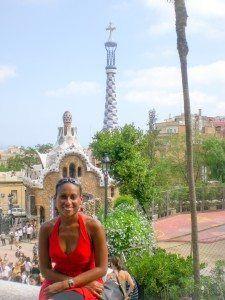 The center of the park contains a long serpentine bench. From this area you have a breathtaking view of the city of Barcelona below. A picture you have probably seen many times on travel sites and in magazines! There are enormous arches and the house in which Gaudi lived while the park was being built "la Torre Rosa" which is now a museum. By the way, entrance to the park is free but there is a small fee for the museum and other historical buildings on the property.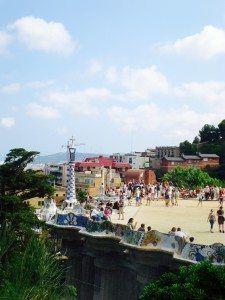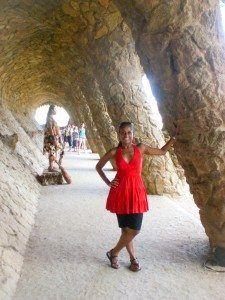 When visiting Barcelona, Park Guell is not to be missed! Spend at least a half day there relaxing and exploring. I saw many people taking siestas and enjoying picnic lunches on the grounds. I personally can not wait too see it again.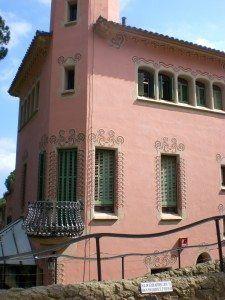 Have you been to Park Guell? If so share your thoughts with us!
N.S.W.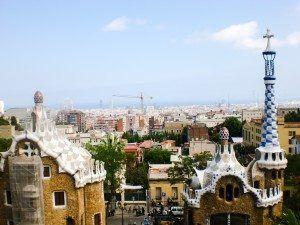 Comments
comments