Have you ever had a mud bath? Have you ever heard of something or saw a picture or video of something and just decided you had to do it? Well that was me after I saw a picture of a friend on Instagram taking a Napa Valley mud bath. Last summer I went on a girl's getaway to Napa Valley. While planning our trip, I mentioned to the ladies that we should do a spa day. There are amazing spas all over Napa Valley but Calistoga is known as the mud bath capital of the U.S.! The mud in Calistoga contains volcanic ash. It is mixed with mineral water located in the hot springs. This combination is thought to be very healing and nutritious for the skin. I just learned there is actually a name for this-"fangotherapy". These are treatments that involve mud.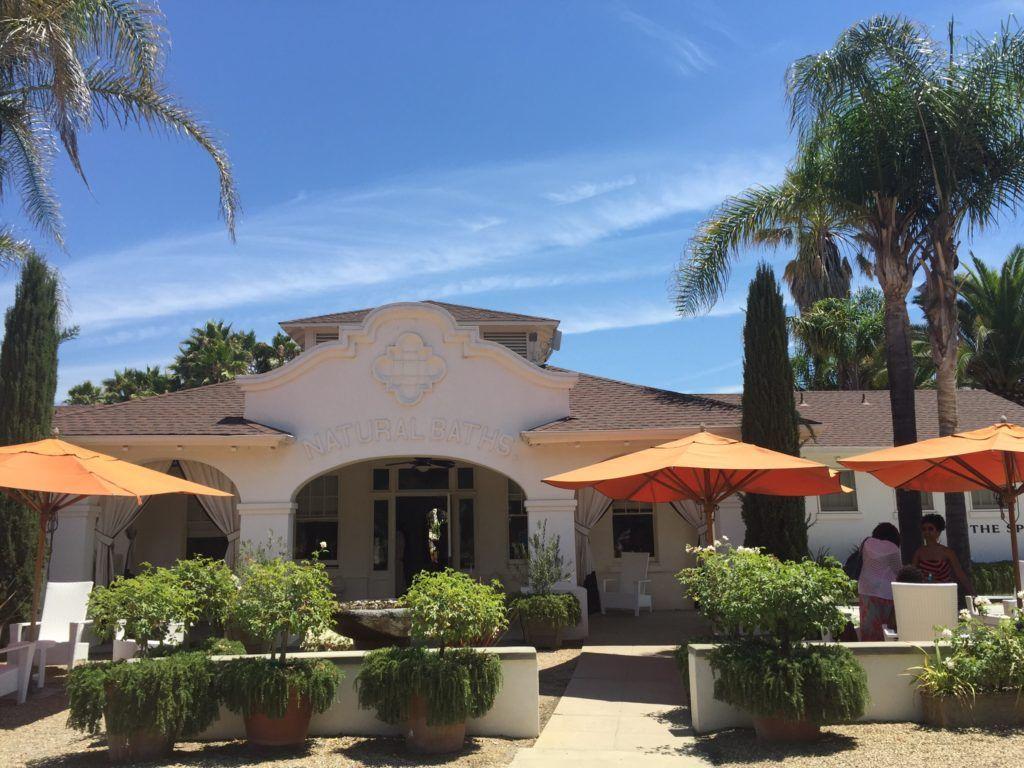 Our Napa Valley mud bath adventure began when we checked into Indian Springs Resort & Spa in Calistoga. It is a beautiful tropical oasis in Calistoga. The resort itself consists of a lodge, bungalows and cottages of Spanish architecture. They have several pools including the Olympic size mineral pool. SF magazine named the pool at Indian Springs "2016 Best Pool". It was recently remodeled and offers poolside dining and beverage service. In addition, Sam's Social Club offers American cuisine for breakfast, lunch and dinner. We checked into the spa which offers massages, body treatments, facials and of course-mud & mineral baths.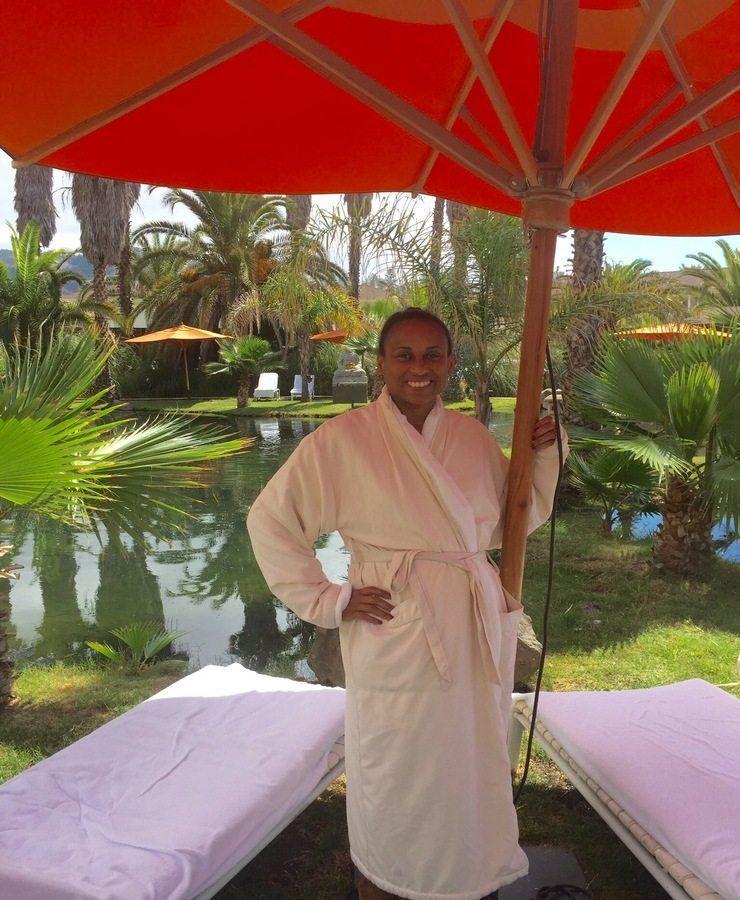 From our arrival at Indian Springs spa the service was impeccable. It was a party of 9 women but they handled all our appointments with ease. A few of the ladies in our party decided to be brave and try the mud bath. We were first directed to a changing and relaxation area. One of the things I loved about this property was the indoor outdoor feel. The relaxation area was located outside with water fountains, creeks and palms trees. Prior to our mud bath, we were asked to rinse off in the shower and remove…everything! Yes it is a bath so you were expected to do it naked. However, you are not in a private room. There were 4 mud bath tubs in a large room with showers located on the back wall. Fortunately, one of my friends was in the bath right next to me. We really bonded that day lol. The mud was very heavy and very warm. Once inside the tub a spa assistant covered us from neck to toe in mud and even smothered some on our cheeks. We were told to relax in the bath for 15-20 minutes. And guess what-it was relaxing! After the bath we were escorted to the showers. The mud was surprisingly easy to wash off. My skin didn't initially feel any different but the treatment did not stop there.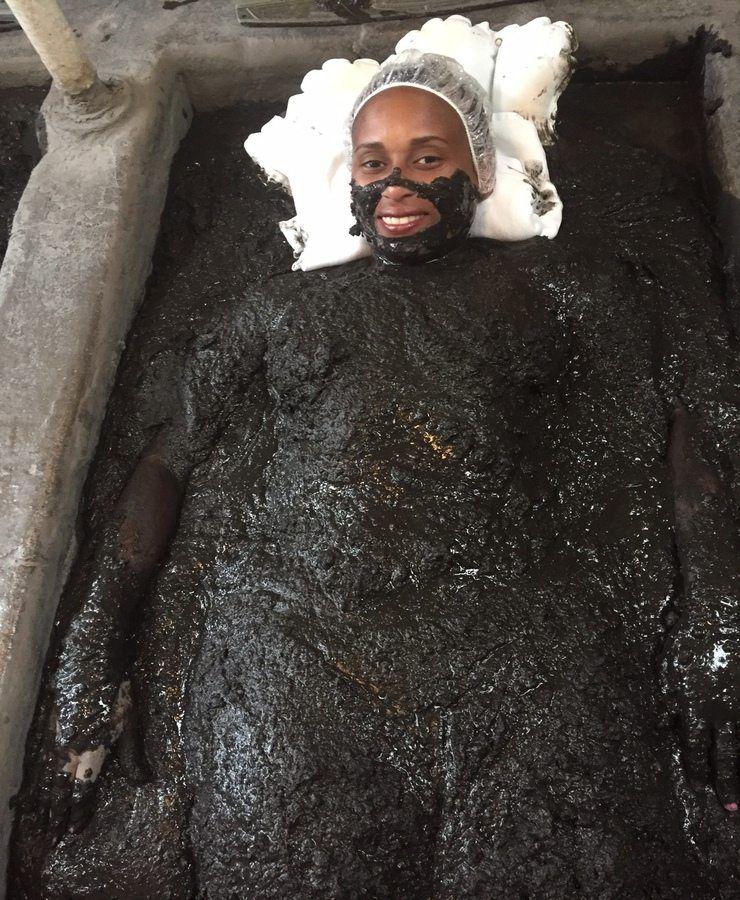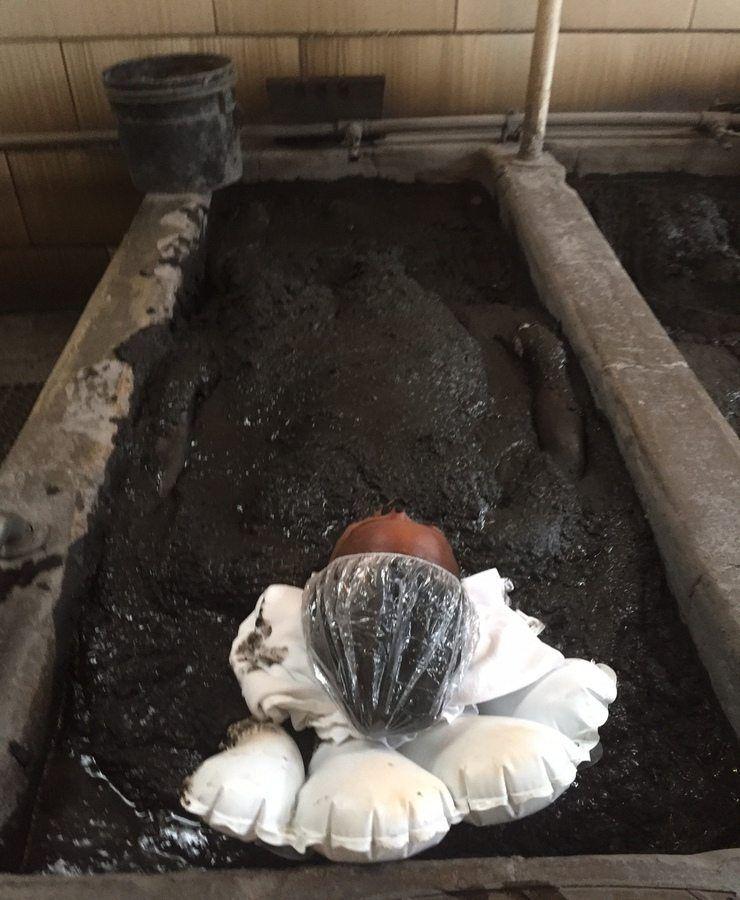 After the mud bath and our showers we sat in a mineral bath in an adjacent room. After the mineral bath we were led into a steam room for about 10 minutes. This was followed by a room in which you were alone, laying on a bed cooling off for about 10-15 minutes. I can't even explain to you how pampered and relaxed I felt at that moment! And yes, my skin did feel incredibly soft. And, the spa day kept going! It was time for my massage. After my 50 minute massage I joined my friends at one of the outdoor pools surrounded by gorgeous plants and mountainous views of Napa Valley. I honestly did not want to leave!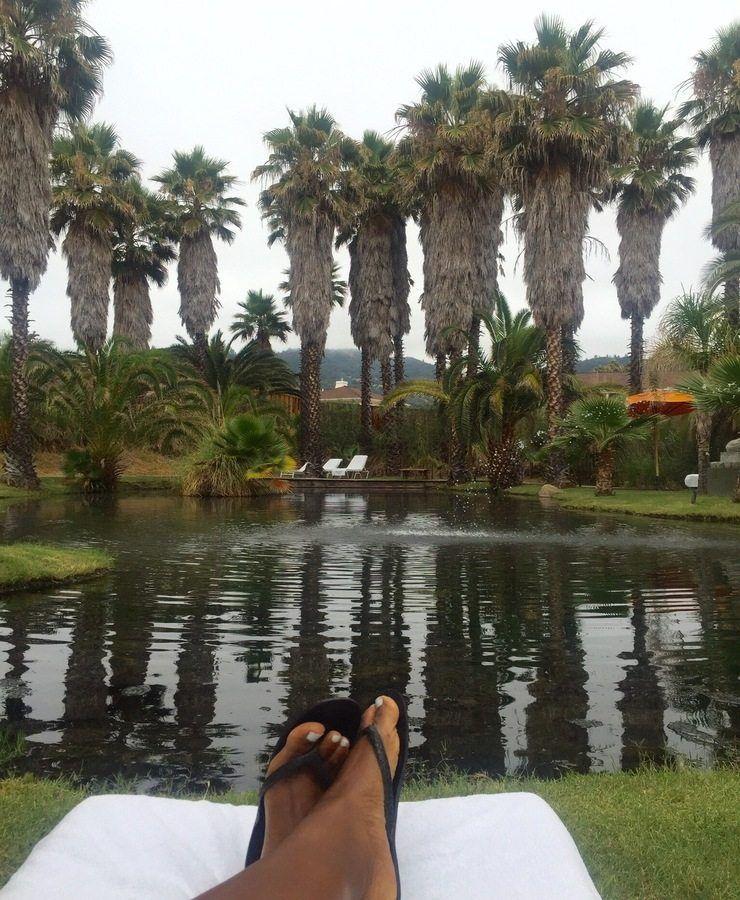 If you are ever in Napa Valley I highly recommend going to Calistoga for a mud bath. The Indian Springs Resort & Spa is the perfect place to have this experience. Have you ever had a mud bath? If so where?
Be sure to read my other helpful posts on Napa Valley wineries and restaurants if you are planning a trip there!