It will be no surprise to my readers that I love The Spa at Mandarin Oriental Atlanta. I have written about it twice on the website after my first visit there and after returning to use the romantic couples spa suite which can be read here. From the moment you arrive at the hotel there is valet service with complimentary parking with use of the spa facilities. On arrival to the spa the attendants are friendly and professional. In the waiting area you are greeted with warm tea and slippers. The spa has female and male areas equipped with whirlpools, saunas, steam rooms and relaxation areas. Choose from a large selection of massages, facials, pedicures and for the best deal select one of their packages. The Spa at Mandarin Oriental Atlanta offers monthly specials with discounted rates. In addition they currently have Holiday specials including a "Holiday Pamper Full Day Package" which includes a 80 minute customized holistic facial with a manicure and pedicure. The best way to keep up with all these amazing specials is to visit their website and sign up for the newsletters!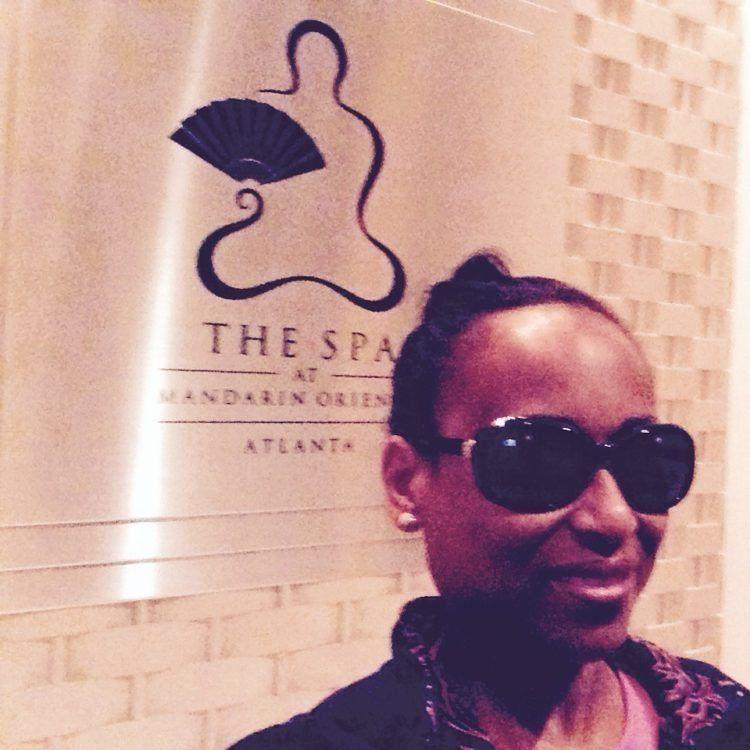 If relaxing at a luxury spa wasn't enough you also have the option to get fit while visiting The Spa at Mandarin Oriental Atlanta. On Saturday mornings at 11 am they have a "Vinyasa Flow Yoga" class. The classes are taught by one of Atlanta's top yoga instructors-Elizabeth Rowan. In addition there are wellness retreats. This past weekend I was able to attend the "Be Happy & Healthy Wellness Retreat". From Friday through Sunday there were fitness classes, yoga classes and health talks by fitness guru Tammy Stokes. Tammy Stokes is the author of  the book "Live Your Healthiest Life" and founder of  West Coast Workouts with locations here in Atlanta. I attended the "no excuses" workout coined so by Dr.Oz who Tammy has trained. It is called the no excuses workout because you do not not need any equipment or machines for the workout only your own body. It was a fun and intense class which incorporated cardio and strengthening at the same time going from simple steps then adding on to progress to a more challenging workout.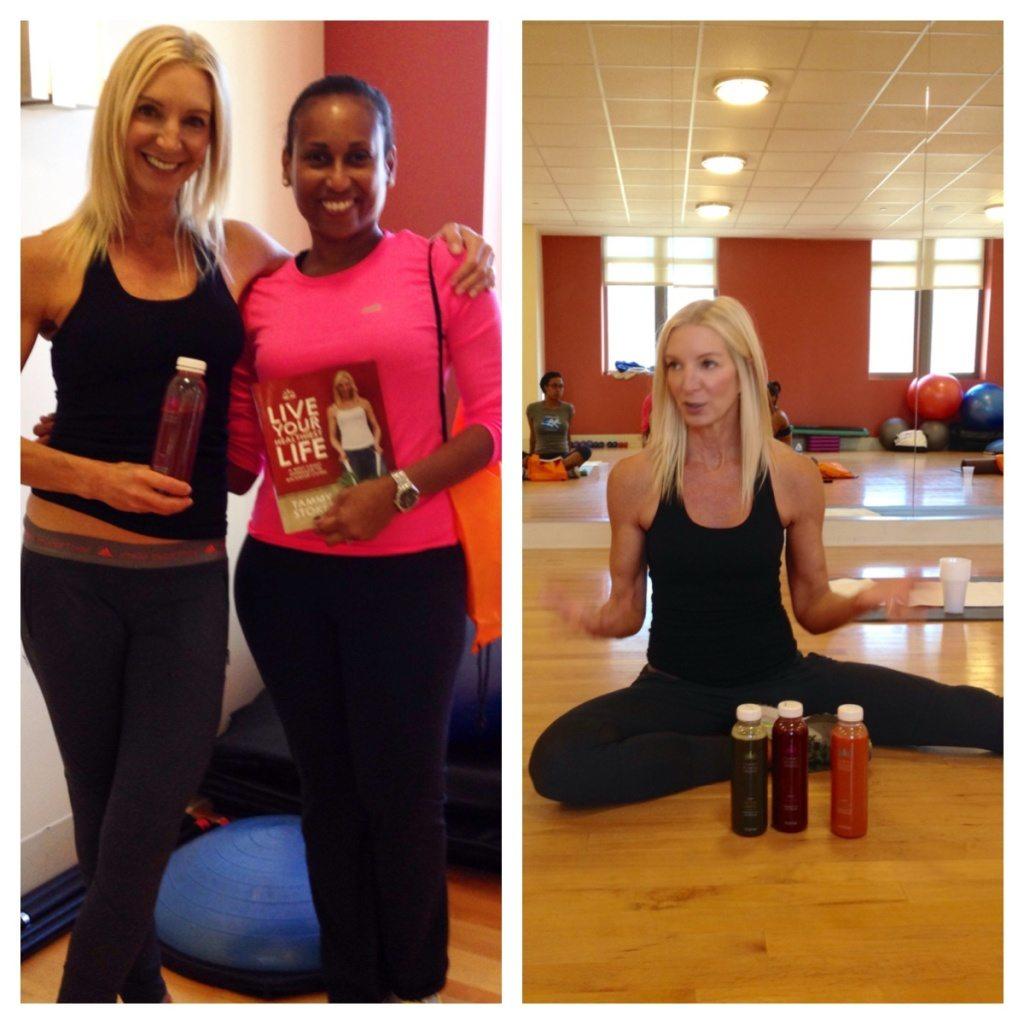 Tammy was also gracious enough to do a sampling of her nutritional drinks from Tammy Stokes Lifestyle and review with us her thoughts on achieving a healthy lifestyle. This includes really thinking about what you eat each day and whether it will improve your body and health or not. She spoke of health and fitness incorporating both the mind and the body and approaching it with a positive attitude. I truly enjoyed her workout and talk and look forward to visiting her gym and additional retreats at The Spa.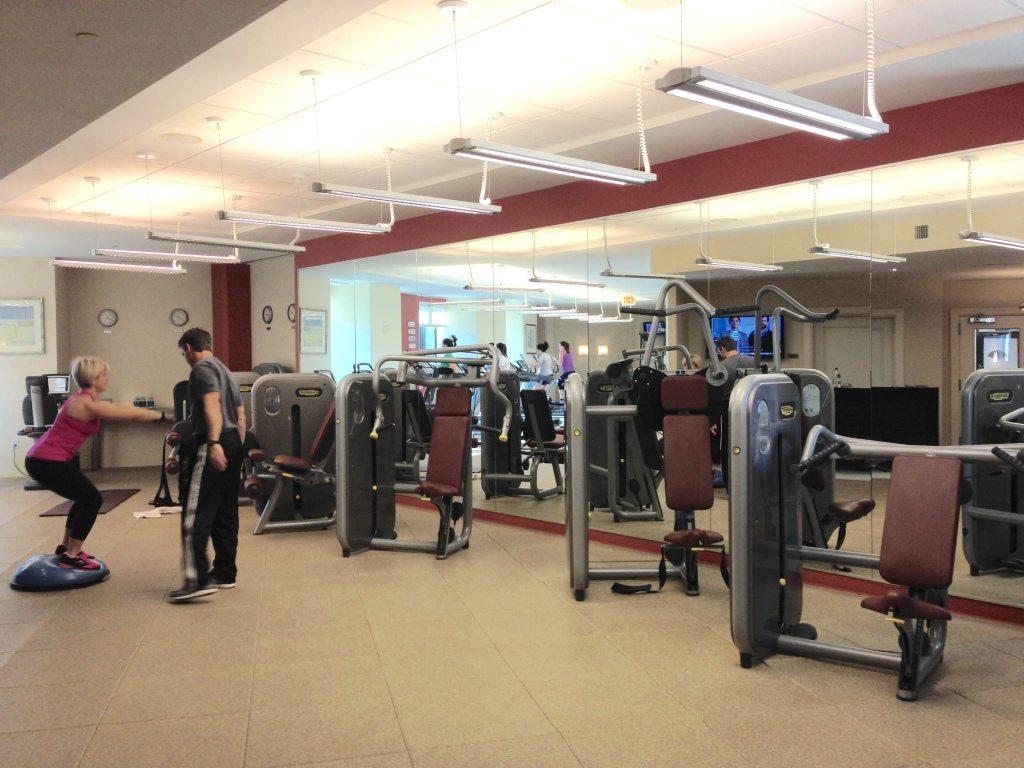 Although there is a small fee for attending the classes you will gain full access to the fitness center for the day and 10% off all retail items in the Spa boutique! If you live outside the Atlanta area be sure to check the main Mandarin Oriental Hotel website for spa locations and packages near you!
Have you been to The Spa at Mandarin Oriental? Are you familiar with Tammy Stokes? If so share your thoughts with us!
N.S.W.