This post contains affiliate links. However, all opinions expressed here are original. If you click through on a link, you won't pay a penny more, but I'll receive a slight commission which helps me keep this information available to you. Thanks!
---
Mykonos is one of the most popular Greek Isles located in the Aegean Sea. After visiting there I realized why. In just 48 hours in Mykonos, I was able to shop, eat delicious Greek food, and take in magnificent views and amazing architecture.
Some refer to Mykonos as the "Ibiza" of Greece based on the party atmosphere that occurs during the summer months. This is something to keep in mind if you are going during other seasons. My 48 hours in Mykonos was spent in October so all the beach clubs were closed. It is also referred to as the "Capri" of Greece based on all its beautiful beaches. Unknown to me before my arrival, it is also called "The island of the winds" and I loved the windmills on the island. Whether you you are spending 48 hours in Mykonos or a week, this post will give you an idea of all the things to do & see!
48 Hours in Mykonos – The Bucketlist Guide
1) Eat! 
I could not get enough of the fresh Greek food! In my 48 hours in Mykonos I ate a lot of feta cheese, olives, gyros, grilled Mediterranean fish and Greek "Pastitsio" which is baked Greek Lasagna. I also enjoyed Greek salads, which – in Greece – do NOT contain lettuce!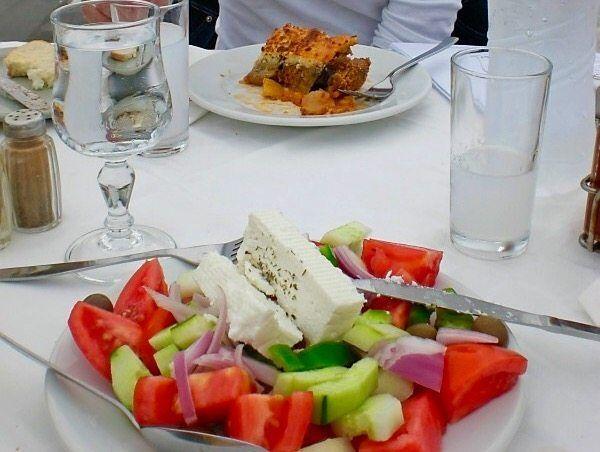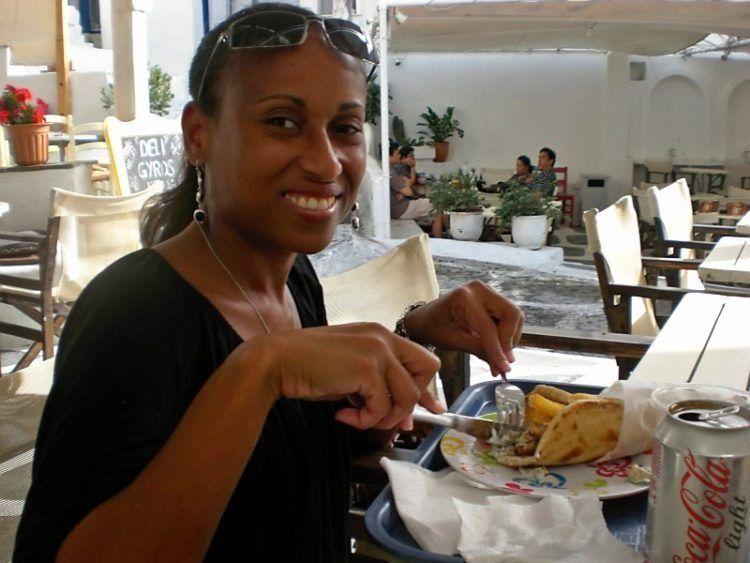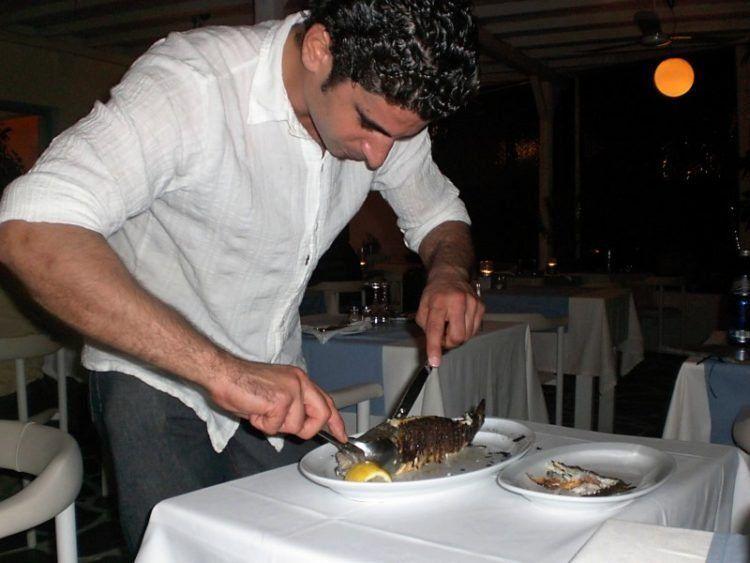 2) Visit the Windmills!
Besides eating, during my 48 hours in Mykonos my favorite thing to do was visit the numerous windmills on the islands. In the main town of Chora there are several in a row right by the Aegean Sea. Some are on hilltops and serve as home for locals!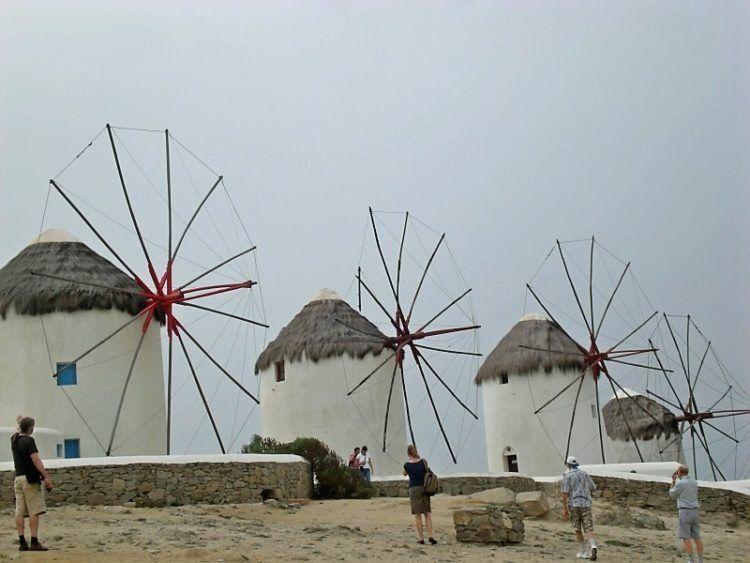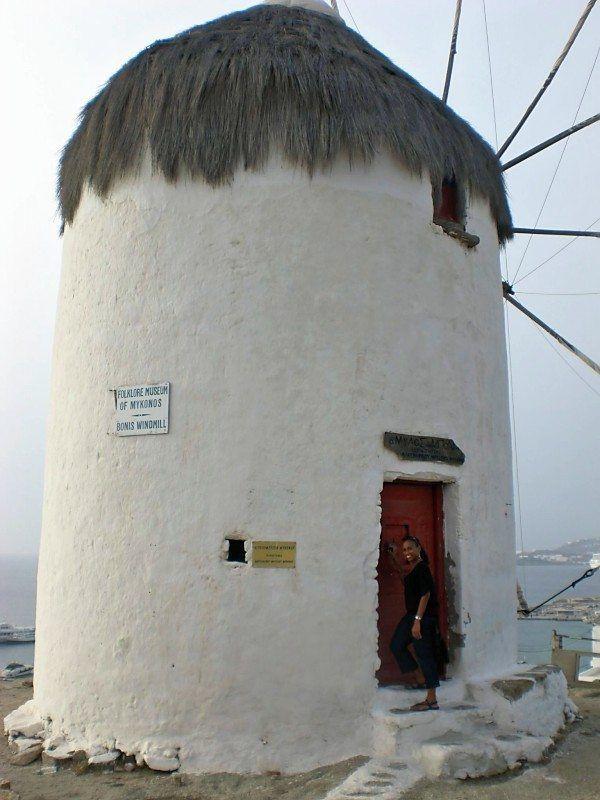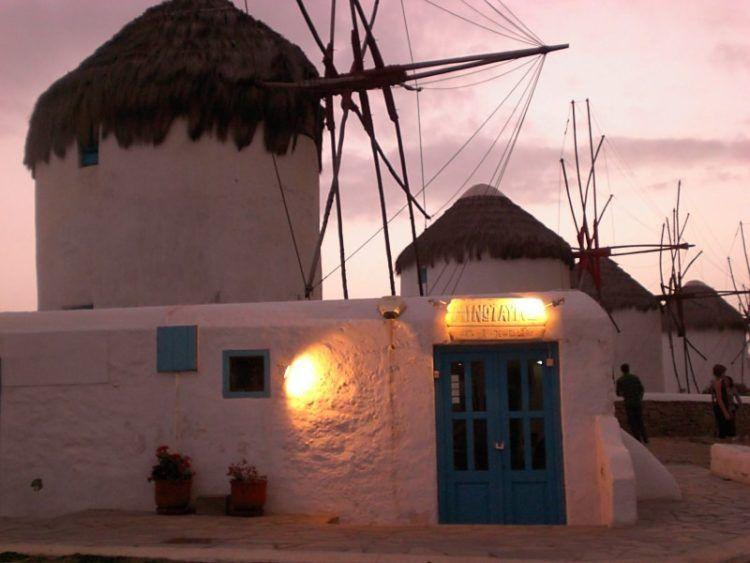 3) Enjoy "Little Venice"
In this area, which is on the waterfront, you will be able to observe the cruise ships sailing in and out, eat at outdoor cafes and watch magnificent sunsets. In just 48 hours in Mykonos I visited this area several times during the day and night. I also love Venice so it's really no surprise 🙂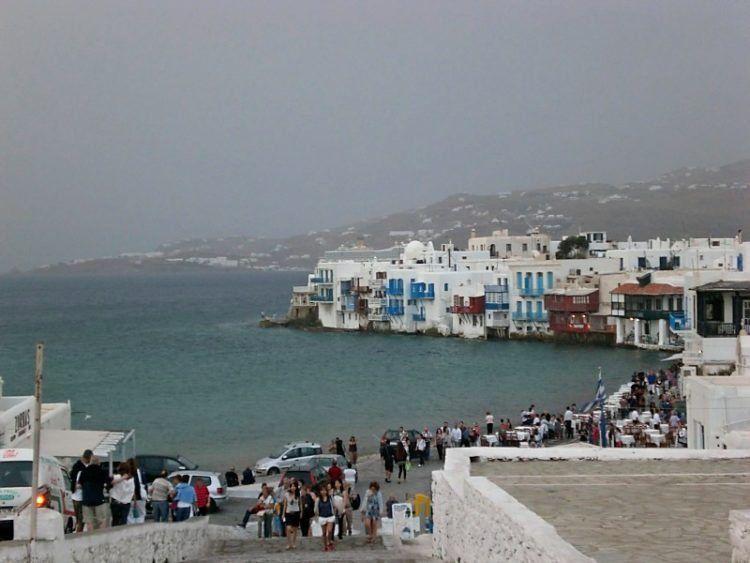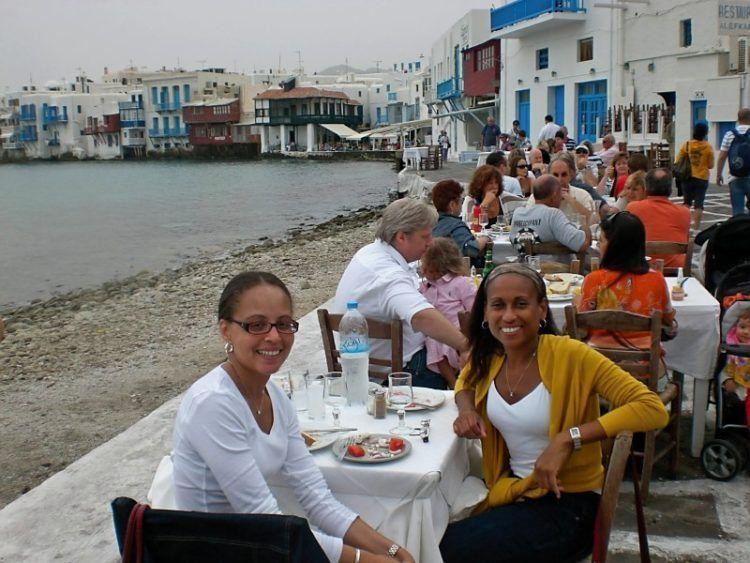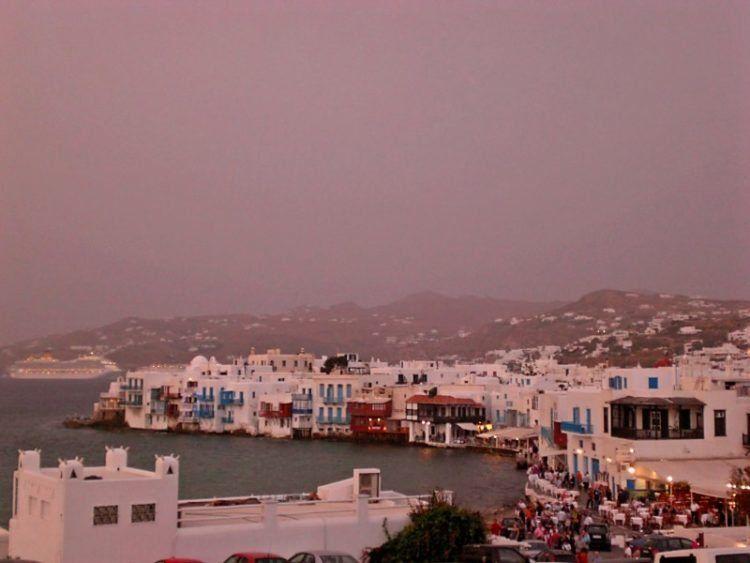 4) Take in all the unique white architecture

As mentioned in my post on cathedrals, I am fascinated by architecture. While spending 48 hours in Mykonos I was drawn to all the white buildings! Mykonos exhibits "Cycladic" architecture which is cubic buildings with flat roofs and wooden colored doors and windows. Expect whitewashed houses, white rocks, pebbled walkways and roads and even colored balconies on white houses. It is also reported that there are 365 churches in Mykonos. The most noted one being "Paraportiani Church".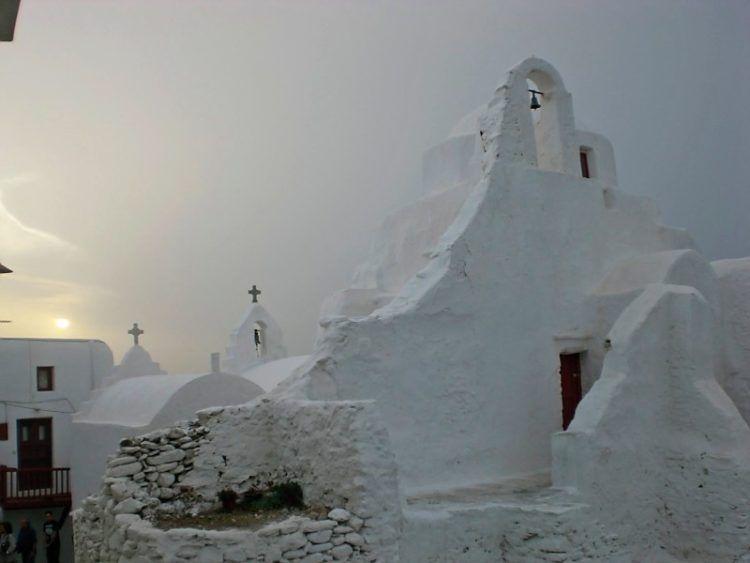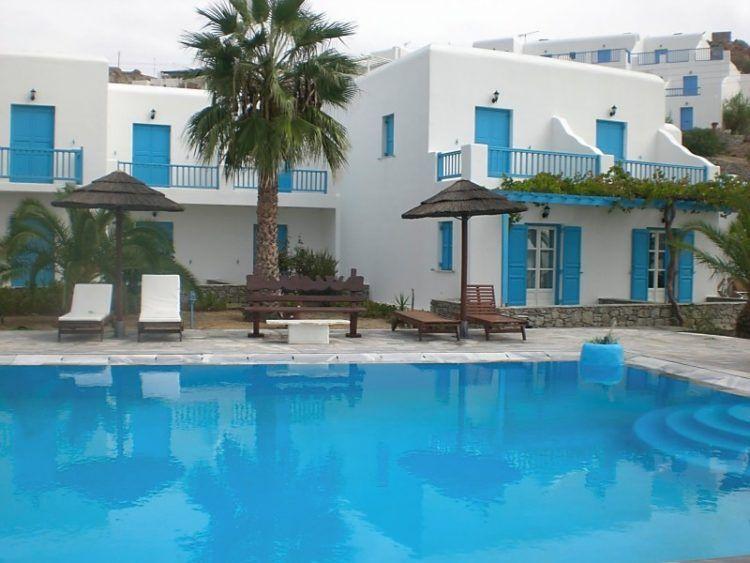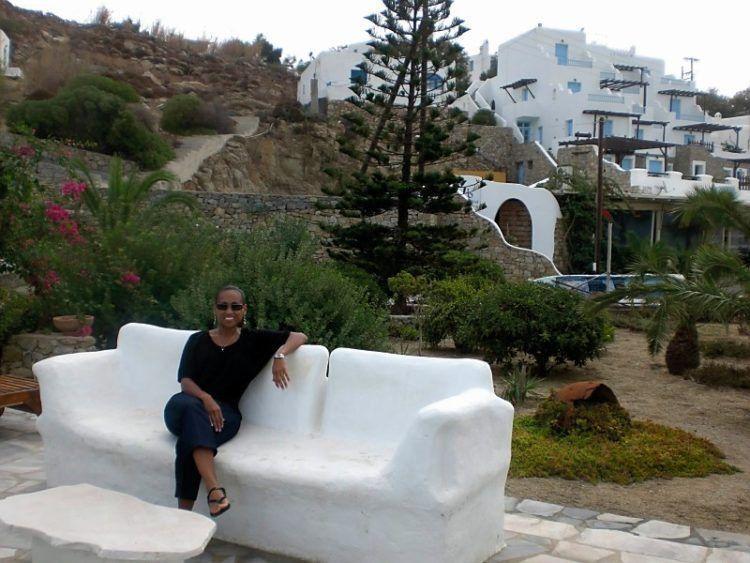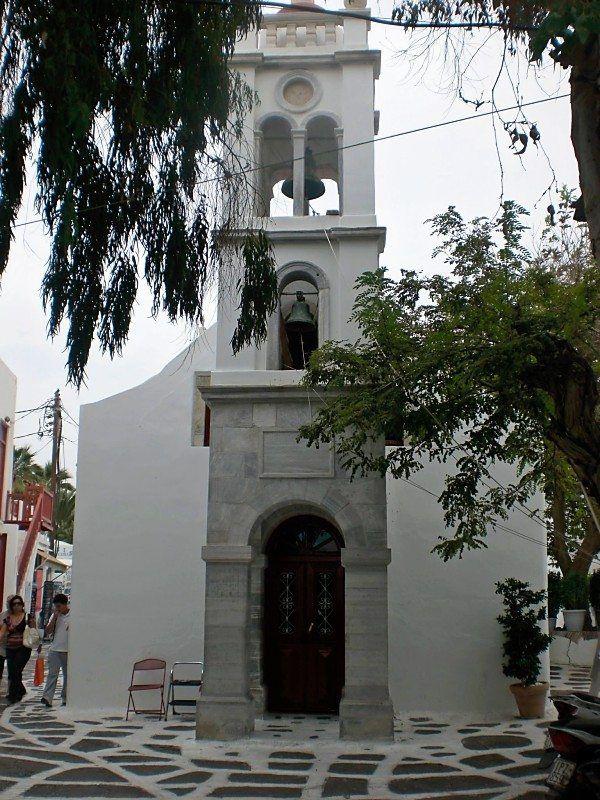 5) Go shopping! 
Spend some time along the multiple winding pebbled streets in Little Venice to buy authentic Greek jewelry, clothes, and artwork. You can also shop for "designer" bags from Africans on the sidewalks. I noticed this a lot in Paris as well. They are so good about sweeping up all the bags when there are police officers close by! Be sure to go into the smaller shops to watch Greek artisans at work. This was very special to see.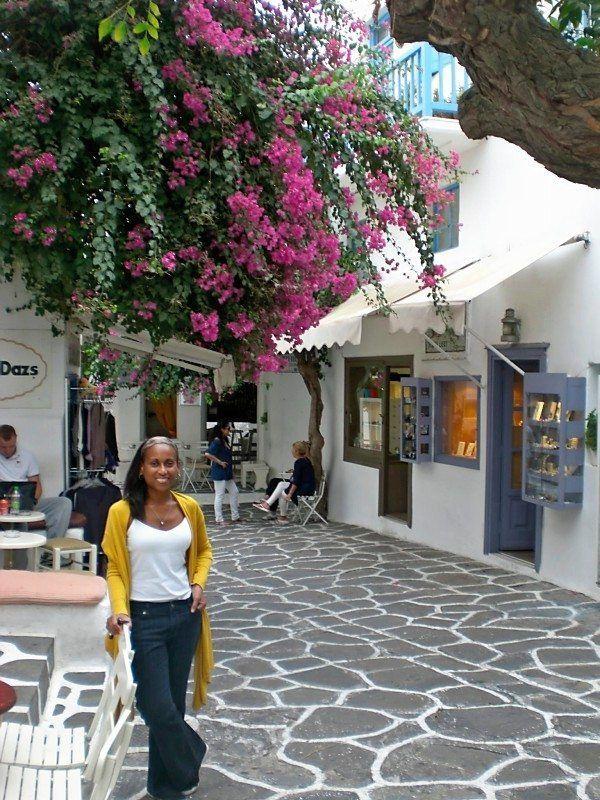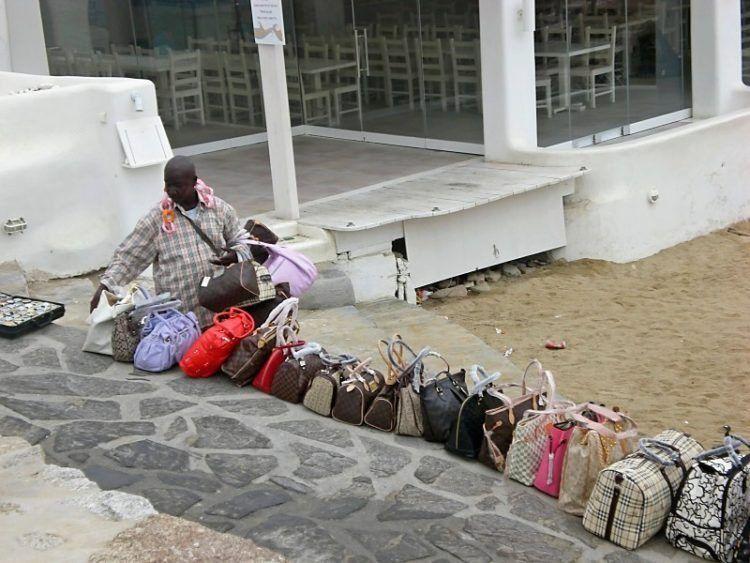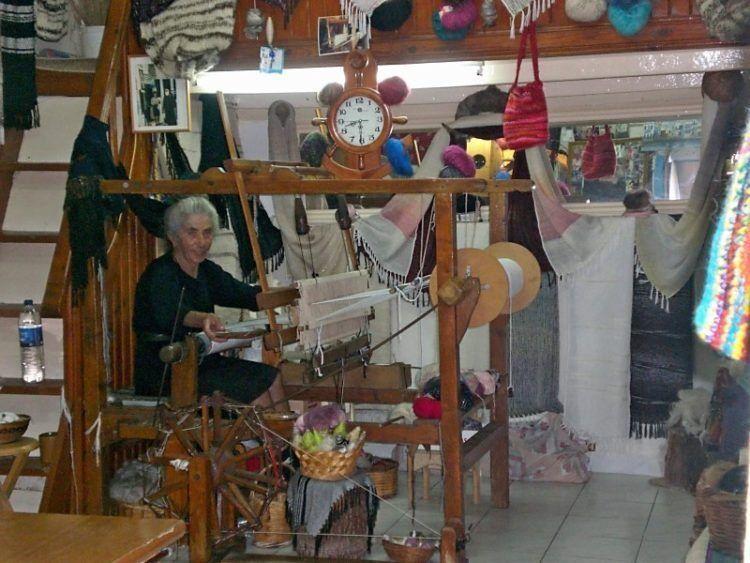 6) Enjoy the views and Mykonos sunsets
Be sure to explore the island, including walking up hills in your neighborhood, to take in the views and remarkable sunsets including at Paraportiani church mentioned above.  Mykonos has 300 sunny days a year and their average temperature is 82 degrees so this will not be hard to do 🙂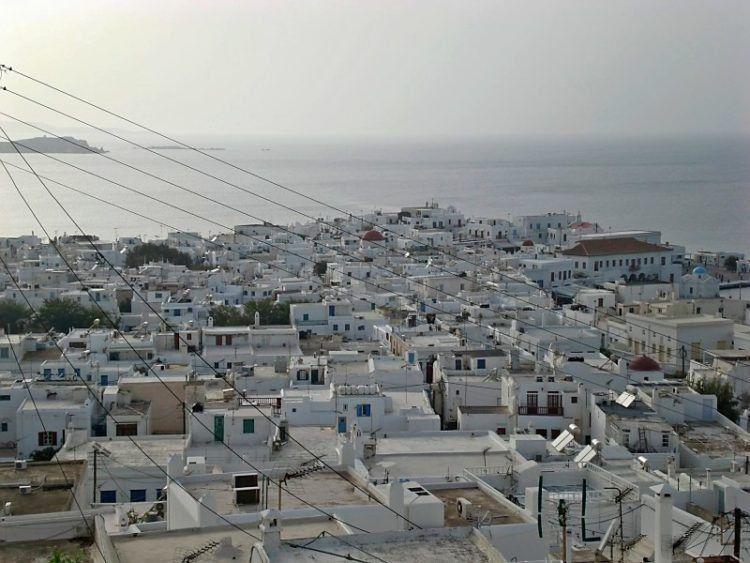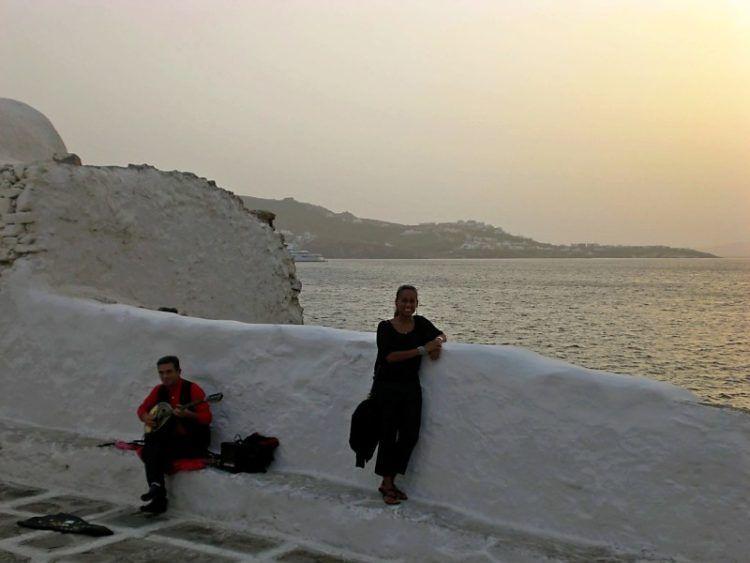 So as you can see, 48 hours in Mykonos may not be a long time, but it's easy to do & see many things! Have you been to Mykonos? If so share your thoughts with us below!
Read more about things to do & see in Mykonos in "Best Things to do in Mykonos" and read about my experience on another popular Greek Isle: Santorini! Also see Delphi, Greece, this historic day trip from Athens. Or read "Its all Greek to me," my travel story through Huffington Post.