It is hard to believe that I am writing a blog post about fall in Atlanta. Where did the time go? I feel as if I blinked and we went from drinking Rosé wine during the summer to picking pumpkins out in the fall.
Fall in Atlanta is actually my favorite time of the year. It is sunny and less humid, the temperature is in the 60s and 70s, and the fall colors are beautiful. There are a lot of Atlanta fall festivals and fall activities. You can choose between apple picking and leaf-peeping, wine tasting and pumpkin patches.
However, with the COVID19 pandemic still occurring, please take proper precautions and follow the recommended guidelines of places to visit in Atlanta. I give some great tips in this Travel + Leisure article.
Here is a list of a few fun and fabulous places to visit during fall in Atlanta. I hope you enjoy them!
Atlanta Botanical Garden is probably my favorite place to visit in Atlanta during the fall season. Fall events include "Alice's Wonderland Reimagined", "Scarecrows in the Garden", "Fest-of-Ale" and "Goblins in the Garden". The decorations are amazing. And, since it is an outdoor space it is easy to practice social distancing. Take your time wandering around the beautiful gardens.
Stone Mountain Park is also a great place for outdoor family fun. It is actually located on 3200 acres which includes onsite lodging. Stone Mountain has an annual pumpkin festival along with nighttime activities. This year it is a dinosaur glow experience.
Serenbe & Serenbe Farms is located south of Atlanta. You can connect with nature here. It is a wellness community with nature trails, hayrides, restaurants, wine dinners in the garden, art displays, culinary classes and they even have an outdoor theater.
Dahlonega in Northern Georgia is the site of the first major US gold rush. It is also known for their wineries. There is also a 19th century public square AKA "downtown Dahlonega", a gold museum and waterfalls in the area. Montaluce Winery and Restaurant is a beautiful property. They have great events including harvest festivals and wine hikes. It is definitely a wonderful place to visit in during fall in Atlanta.
Helen is also located in Northern Georgia and is well-known for its Bavarian style buildings. In October they usually have a large Oktoberfest celebration. It is being postponed in 2020 due to the COVID19 pandemic but local restaurants, shops and hotels will be having their own events and pop-up celebrations. I previously wrote about the Unicoi Wine Trail and all the wonderful things to do around Helen including visiting Anna Ruby Falls and Unicoi State Park.
Ellijay: If you are in the mood for apple picking, eating warm apple pastries, eating award-winning cupcakes and drinking wine, then Elijay is for you. Elijay is actually known as the "Apple Capital of Georgia". The annual Georgia Apple Festival takes place here every year. Unfortunately, it will not take place in 2020 due to the COVID19 pandemic but look out for it in 2021. Visit Explore Georgia for other events taking place this year.
Chateau Elan Winery & Resort: Chateau Elan is located only 1 hour north of Atlanta. It is a beautiful winery resort with a hotel, pool, spa, golf and restaurants. There are daily events that the entire family can enjoy including bike riding, high tea, wine tastings and cooking classes. Since it a working vineyard, it is the perfect place to visit during the fall to experience harvest.
Barnsley Resort is a historic Southern estate in Northern Georgia. This is a beautiful place to experience the outdoors and fall foliage. They offer horseback riding, golf, hiking, spa services and several restaurants. There is also a zoo on the property. During the fall you can enjoy fireside concerts, forest yoga and Octoberfest at the beer garden.
Callaway Resort & Gardens is located South of Atlanta and is also a great place to experience nature. There are biking and nature trails. You can go fishing, boating and zip-lining. Or, relax at the spa, play golf or tennis.
I hope you have enjoyed my list of places to visit during fall in Atlanta. Be sure to also read my recommendations of road trip destinations from Atlanta. But please travel safely. You can check out my post on tips for traveling during the pandemic and my Instagram video with road trip tips.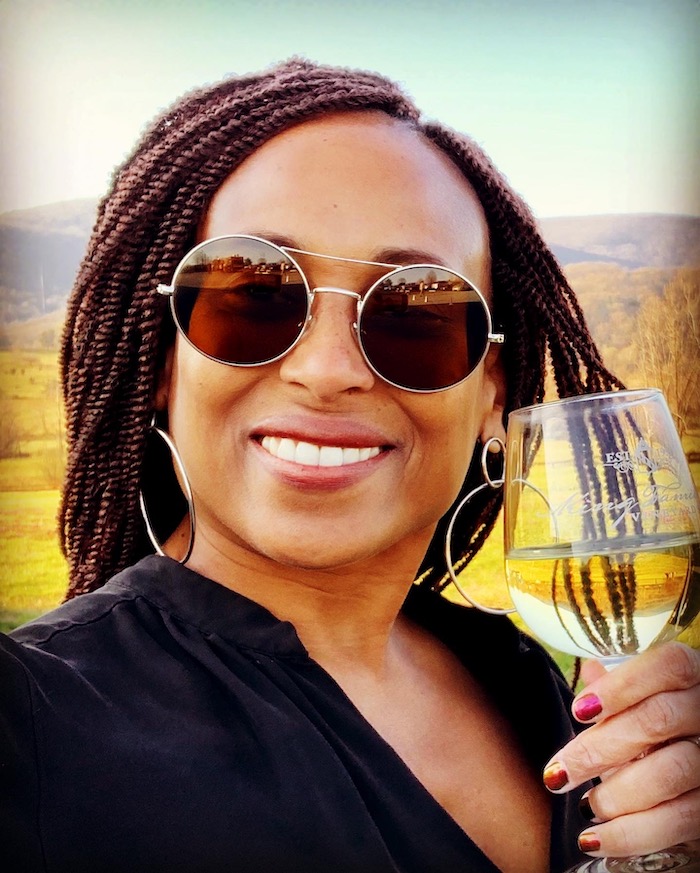 Be sure to Pin this image! Thanks.