This post contains affiliate links. However, all opinions expressed here are original. If you click through on a link, you won't pay a penny more, but we'll receive a slight commission which helps us keep this information available to you. Thanks!
I could probably come up with more than 10 reasons why I love Thailand travel after spending 10 days there in January. But, for the sake of this blog post, I will summarize.  This shouldn't come as a complete surprise to me since while I was planning my trip, everyone told me "you are going to love Thailand." It has been on my bucket list since my Mother traveled there about 15 years ago. Even with high expectations, it blew my mind. Since it's the month of February and the feeling of love is in the air, I decided to share with you the 10 reasons why I love Thailand and you will too!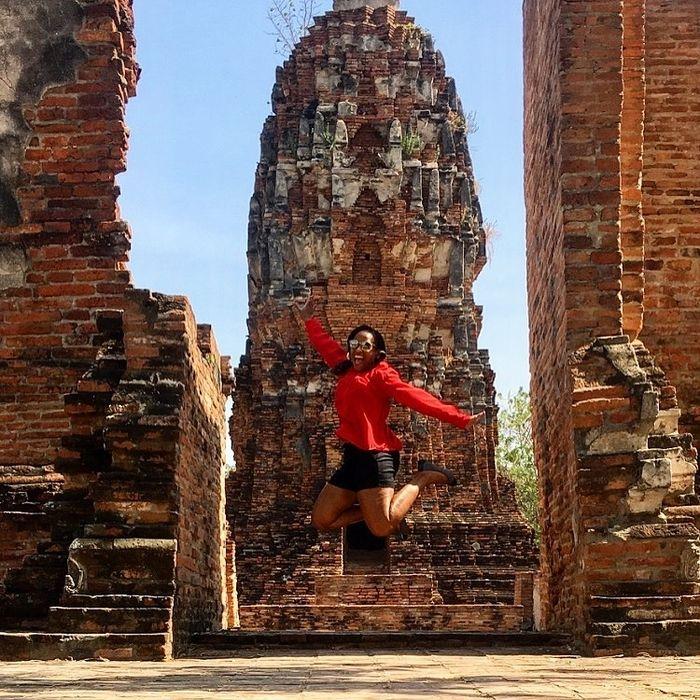 1) The People:
You will often hear Thailand referred to as "The Land of Smiles." There are many reasons for this. Just seeing the natural beauty in Thailand will make you smile. But for me, it signifies the people of Thailand. I found them to be warm, friendly, soft spoken, funny, well-mannered and always smiling! About 1 week into our trip my friend and I were strolling along the night market in Chiang Mai. We heard a loud voice as if someone was yelling. In America this would not have been unusual but after a week doing Thailand travel it caught us off guard. We decided it must have been a foreigner! This is how sweet and soft spoken we found Thais to be. In addition, I said "thank you" more than I ever have in a 10 day period.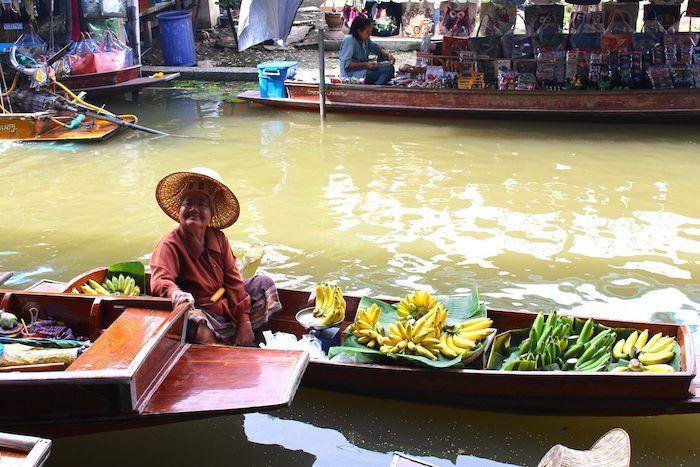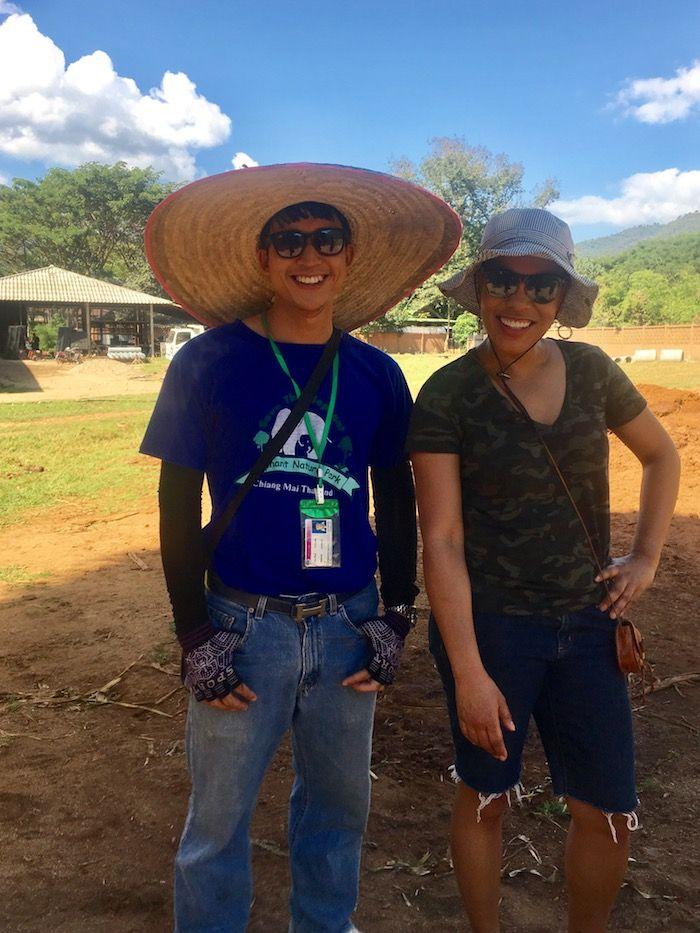 2) The Natural Beauty:
One of the many reasons I love Thailand travel is how diverse the landscape is. I had the opportunity to visit three areas and experience so many amazing things! I will be sharing all of them in more detail here on the blog. From the big city skylines and river views of Bangkok to the mountains and tree lined streets in Northern Chiang Mai to the glorious beaches and islands in the Southern area of Phuket, Thailand was simply gorgeous!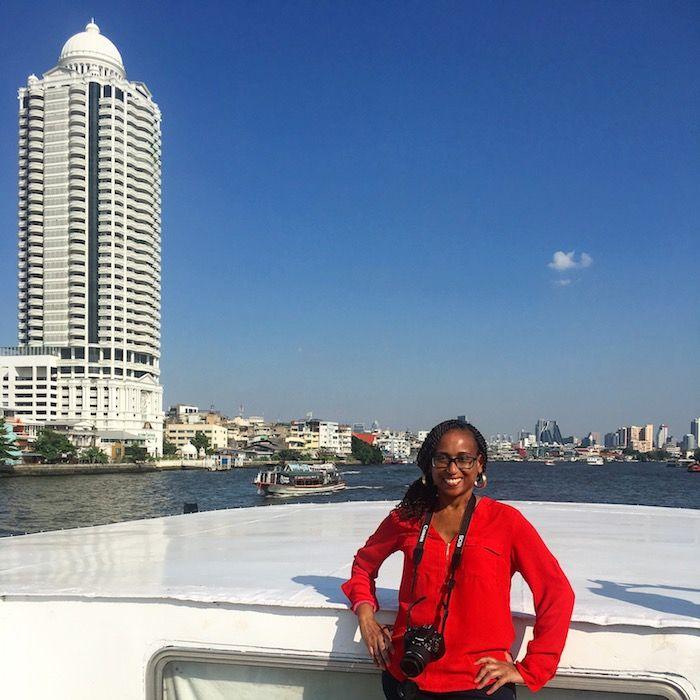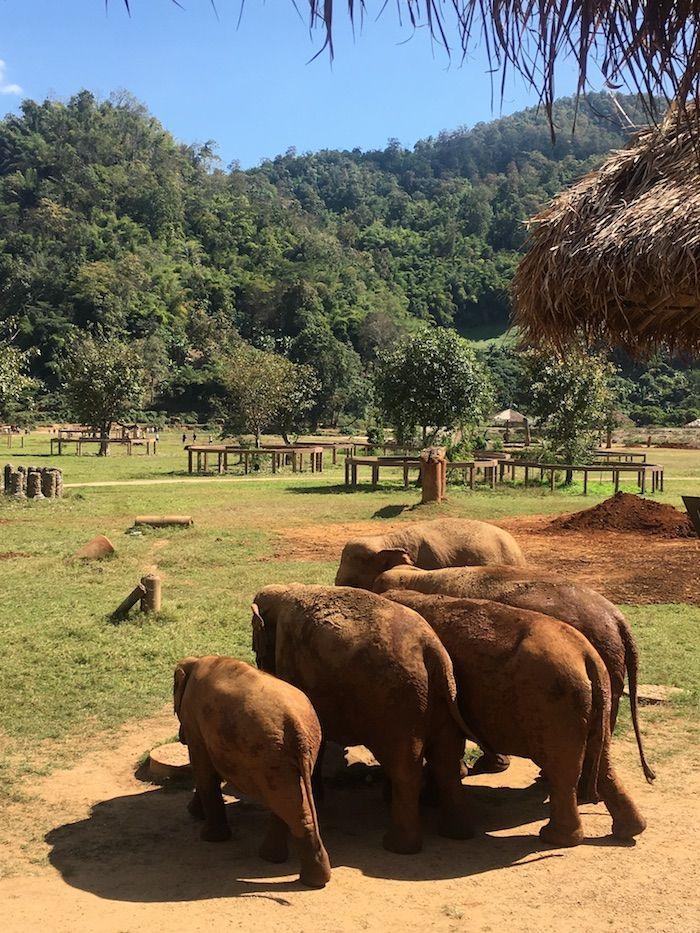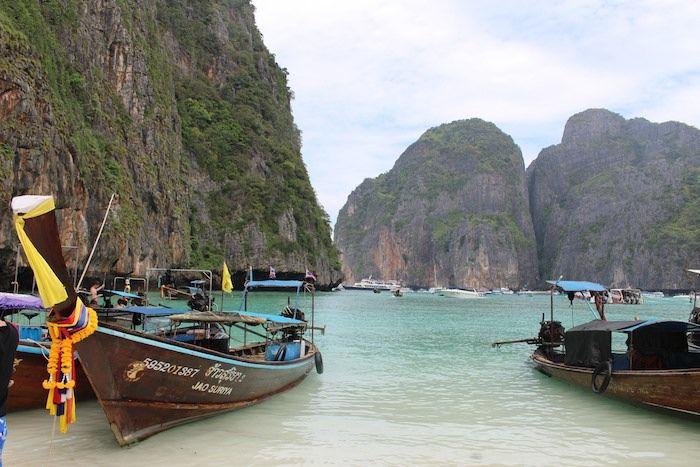 3) The Variety of Things to Do:
Based on what I mentioned above, no matter what type of traveler you are, Thailand travel will suit your needs. If you love big cities, spend time in Bangkok exploring temples, museums, shopping malls, fine dining at Michelin ranked restaurants and cocktails on outrageous roof top bars. If you are the adventurous type, head to Chiang Mai and go trekking, zip lining and white water rafting. You can also go camping in one of many elephant nature parks. And, be sure to shop until you drop in the night markets. If you are a beach bum, Southern Thailand is for you. Pick from several islands such as Phuket, Krabi, Koi Samui or island hop between them all! It is already so easy to tell why I love Thailand!
4) The Unique History & Architecture:
If you are a history buff, a religion buff or an architecture buff then Thailand is also the place for you. Yes there are temples and Buddhas everywhere. I mean EVERYWHERE! Someone asked me on Facebook if after you have seen 2 Buddhas haven't you seen them all? I will admit that I had that feeling in Bangkok since most of the Buddhas we visited were all "glitz and glamour". But, the ruins in Ayutthaya were unique and Wat Prathat Doi Suthep on the mountaintop in Chiang Mai was stunning. I think the key is to have someone knowledgeable with you to explain the history and story behind each Buddha and temple. In terms of the history-The Kingdom of Thailand dates back to the 1200s with the Sukhothai Kingdom followed by the Kingdom of Ayutthaya in the 14th century.
Exploring the ruins in Ayutthaya was one of my favorite experiences in Thailand. While in Thailand, you will learn about the Chinese influences. There is a large Chinese population in Thailand as well as many Thais who are descendants of Chinese immigrants. We visited Chinatown in Bangkok as well as Chinese temples during our trip. Thailand is also part of the Golden Triangle in the North. This is the border of Thailand, Laos and Myanmar (formerly Burma). Due to this, there have been many conflicts and wars over the years especially between Thailand and Myanmar. Speaking of wars, The Empire of Japan invaded Thailand in 1941 during WWII. They later signed a military alliance and Thailand declared war on the United States and the United Kingdom. During this time, the Burma Railway was built by POWSs and Asian laborers. It was also known as "The Death Railway" based on the hundreds of thousands of workers who died during its construction. Have you heard of the movie "The Bride on the River Kwai"? It is a 1957 war film based on a novel about the Burma Railway.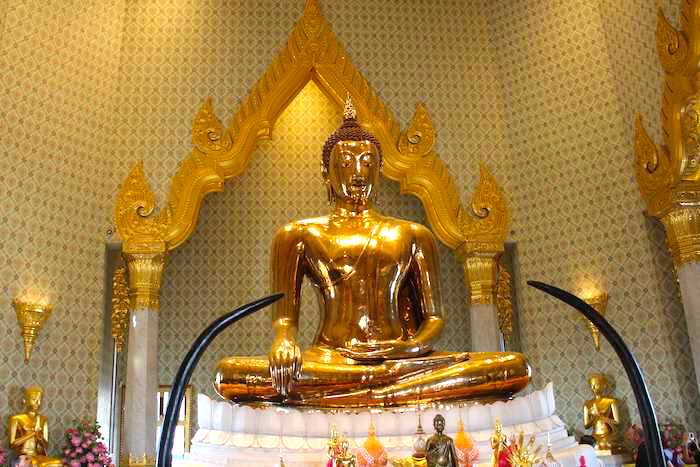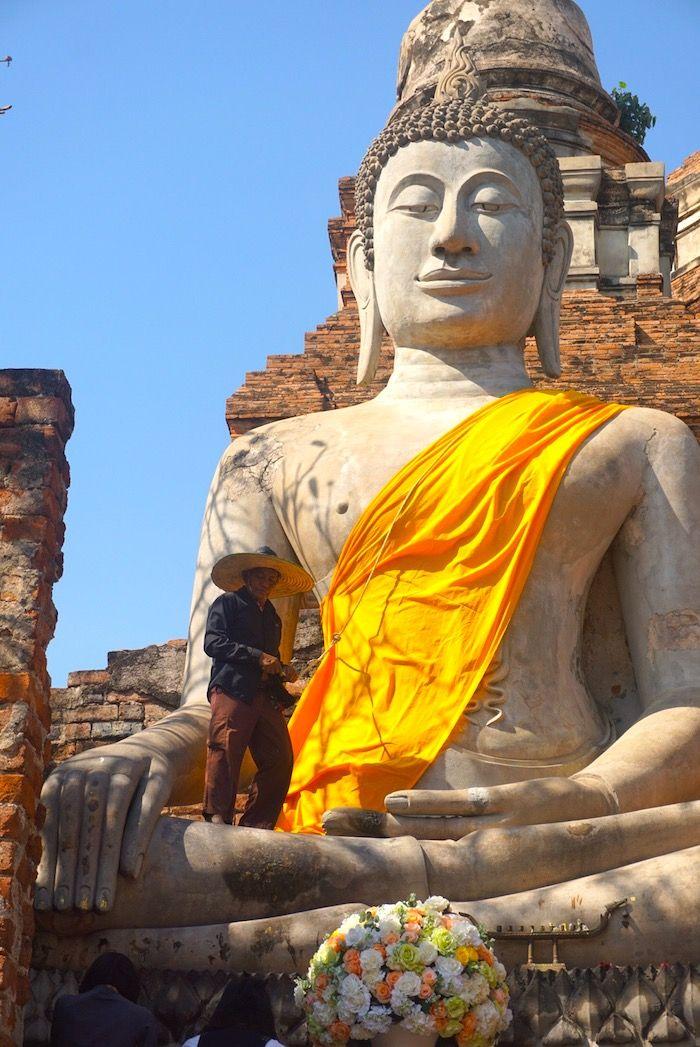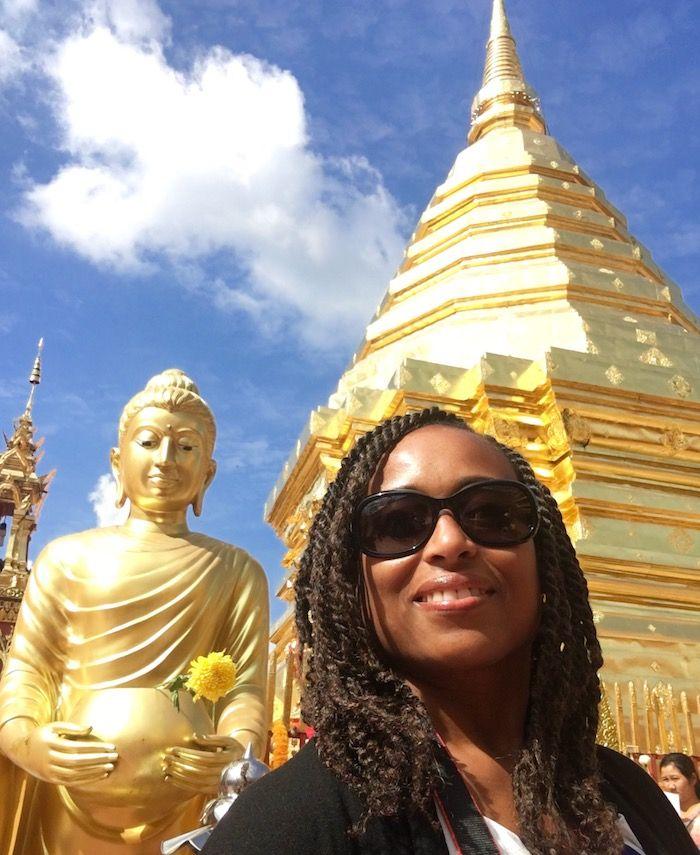 5) The Mixture of Old and New:
One of the reasons I love Thailand travel is because it is a very modern country. Everything you need and want is right at your fingers tips. But, to me it has not lost its authenticity. Of course I expected Bangkok to be modern but in cities such as Chiang Mai the mixture of the old and the new was very evident. Older temples and a historic fort in the middle of the city surrounded by modern boutique hotels and sidewalk cafes is very charming. While enjoying Thailand travel, the richness of the culture does not escape you. I will say this is in contrast to my last trip international trip to Dubai. When you visit Dubai, you do have to make an effort to go to areas like Old Dubai to experience the true Arabian culture and not feel as if you are still in the U.S.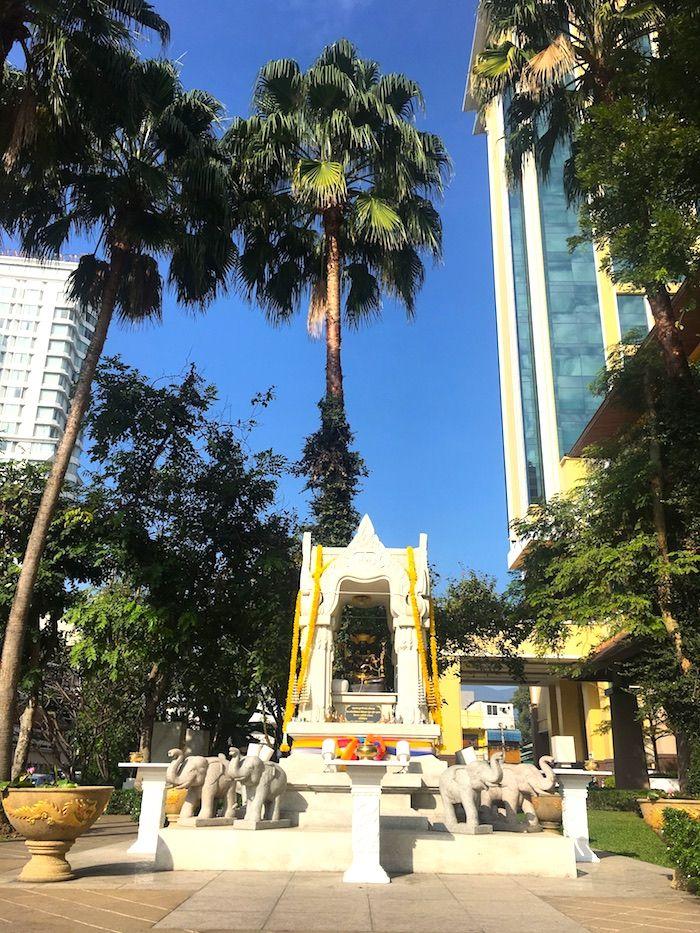 6) The FOOD!
This should be #1 reason of why I love Thailand travel but you know-I had to get the history and culture stuff out of the way first lol. Thai food has always been one of my favorite cuisines so I could not wait to experience eating it in Thailand. People have asked me some of the major differences. First of all, in 10 days I did not have a bad meal! Even at the elephant nature park in Chiang Mai where we were served a lukewarm vegetarian buffet meal-it was delicious! The flavors of the foods were more intense, spicier, not salty or greasy. Honestly, I love spicy foods but the red chili pepper in Thailand will light your esophagus on fire! (doctor lingo :-)) Not only did I have my favorite dishes from the U.S. like pad Thai, spring rolls and chicken satay, I ate my full of mango sticky rice, became addicted to coconut ice cream, had fresh papaya every day, tried fried papaya and tried new curries such as beef massaman curry. I even took an amazing Thai cooking class in Chiang Mai at DusitD2 hotel. I learned how to make another curry dish called Khao Soi and mango sticky rice! I would also like to say that Thailand has THE best breakfast buffets I have ever seen anywhere! They should really call it breakfast, lunch and dinner buffet because they serve all of these items at breakfast. I even ate Pad Thai at breakfast! I usually get a craving for American food while I am on a vacation but not in Thailand.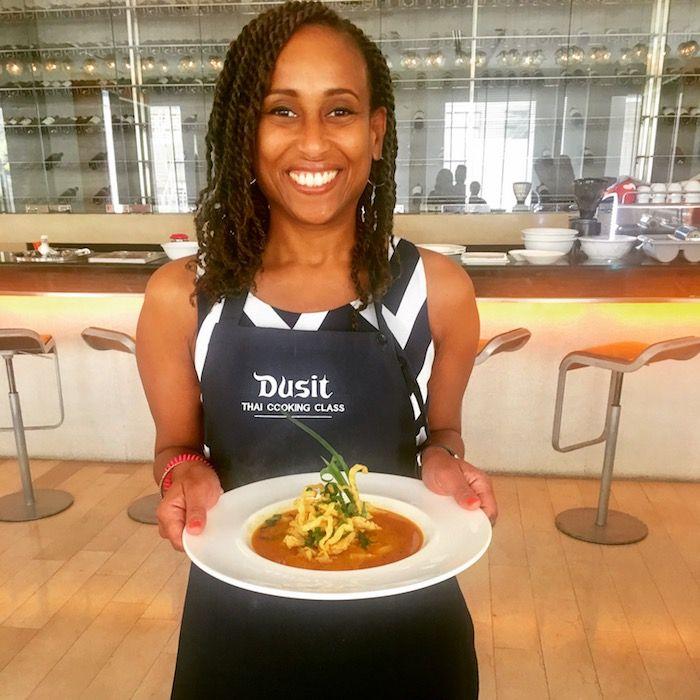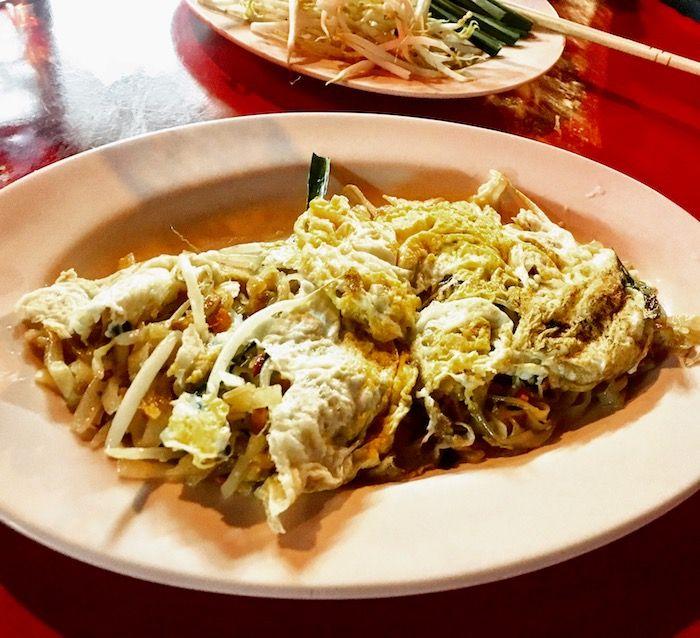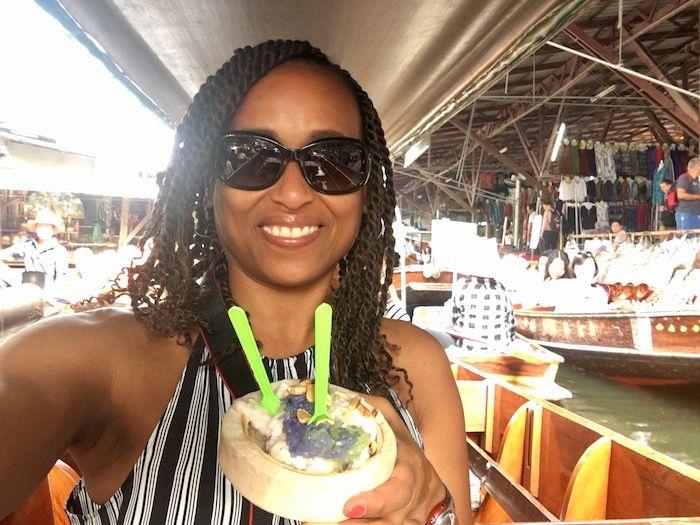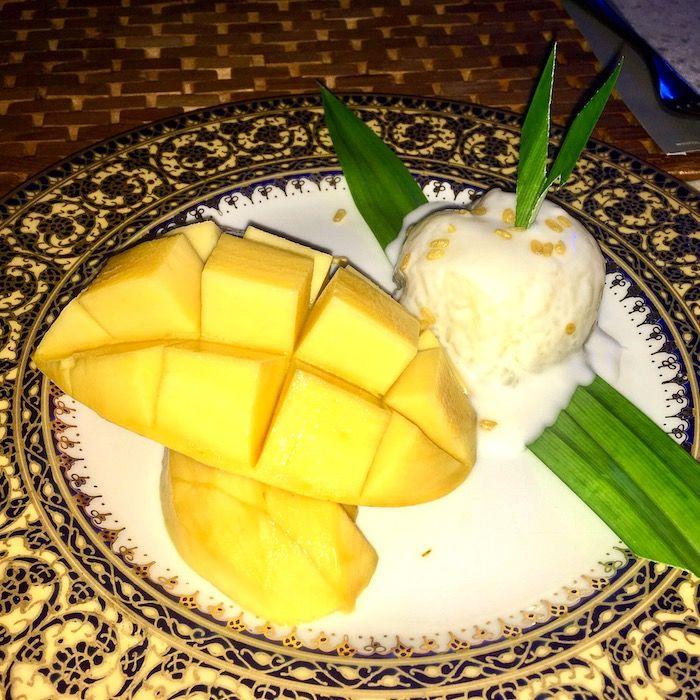 7) The Value:
Ok. This one is quick. Cheap Thailand travel is a thing! Inexpensive! Affordable! However you want to put it. I couldn't believe the prices. At the time 1 USD =35 Thai Baht. When you are paying for things that are quoted as $10 Baht or $20 Baht you realize that you are not even paying $0.50 USD for these items. Everything from clothes to food to massages are extremely affordable. I ran into members from one of my travel groups who have chosen to live in Chiang Mai and a main reason is the cost. They pay the equivalent of $300-400 a month for an apartment that would cost close $1500-1800 in the U.S. Your USD will get you VERY far in Thailand.
8) The Shopping:
Because of the conversion rate and the prices, Thailand travel is perfect for shopaholics. Even if you are not a big shopper like me, the night markets in Chiang Mai will pull you in! They have everything you can think of for prices you would never dream of! They have-silk scarves, ties, journals, bags, ornaments, clothes, shoes, artwork-you name it! 🙂 I usually don't even buy souvenirs for myself on vacation but on this trip I came back with so much elephant gear people may have thought I had pledged Delta Sigma Theta lol. FYI: the weight limit for the airlines in Thailand is 20kg. I did so much shopping in Chiang Mai I was over the limit and had to transfer items to my carry-on and tote bags!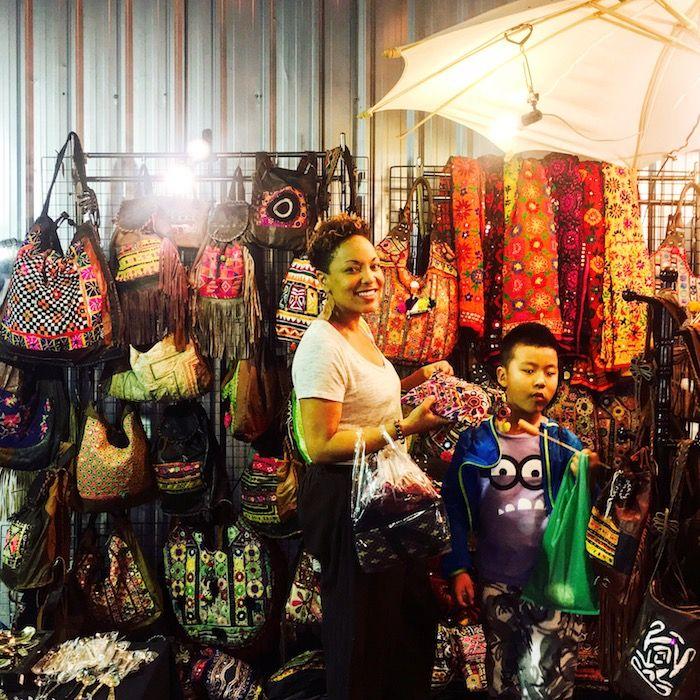 9) The Massages:
Massages anytime and anywhere! I love massages therefore I love Thailand! I had been advised I would be able to get frequent and inexpensive massages. What I was not aware of was just how numerous the massage parlors are! In some areas of Thailand they line the streets and are open very late like in Phuket. You can get quick 30 minute foot and back massages in sidewalk spots or book extended sessions in luxury spas. We tried both and in 10 days I had a total of 3 massages. A 1 hour Thai massage, a 2 hour full body oil massage and a 30 minute foot massage. Warning- a foot massage is really foot to upper thigh massage, which is a good thing! It's a life I could get used to.
10) The Photo Ops.
I can't really claim to be "a photographer" per se, although I love taking pictures and I do have a fancy Canon DSLR camera. However, one of the reasons I  love Thailand are all the beautiful sights to behold. I took over 1000 pictures! The people, the skyscrapers, the river views, the boats, the temples, the Buddhas, the tropical flowers, the food, the mountains, the elephants, the beaches, the islands! There were plenty of opportunities for mini photo shoots with my friend, selfies and just practicing my photography skills.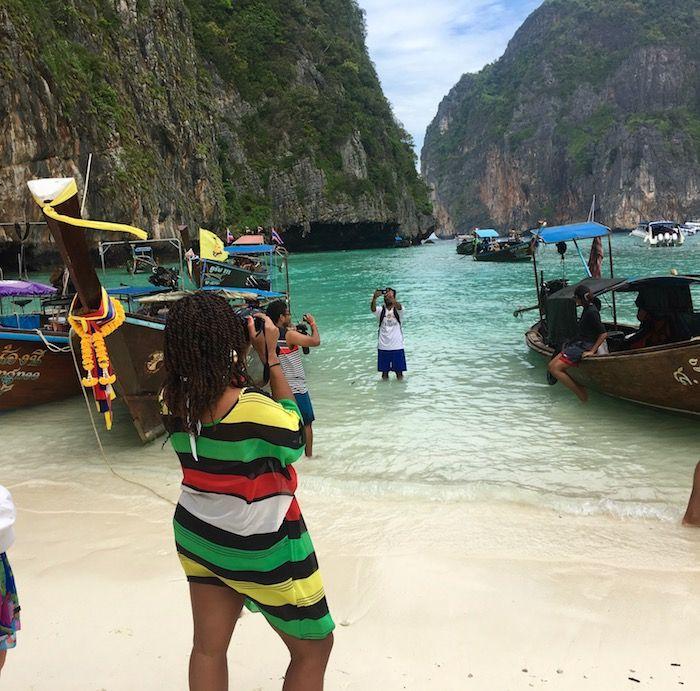 So what do you think? Have you been to Thailand? If so, share your experience with us below! Be sure to SUBSCRIBE to the blog to read upcoming travel guides on Bangkok, Chiang Mai and Phuket as well as my experience taking my first cooking class in Chiang Mai! You can also catch up on my trip with the pictures and videos I posted on Instagram and Facebook! I would like end this post by saying Thank you or "Khop Khun Kha" to the people of Thailand for this experience! I will back!