I recently wrote a blog post for TravelNoire on all the delicious things to eat and drink in South Africa. I planned to only share that blog post here. But, I realized I have so many other blog posts on South Africa. I have combined them into this South Africa Travel Guide for First Time Visitors. For travelers visiting South Africa for the first time, this round up of 9 blog posts will be very helpful.
Planning a trip to South Africa: In this blog post I give you basic but detailed information to help you start planning a trip to South Africa. Important things to consider are when and where to visit. You should also consider the places you would like to visit in South Africa such as the Apartheid Museum in Johannesburg or Robben Island in Cape Town. Additional topics include the weather, costs, accommodations and vaccines.
A Safari Day Trip from Johannesburg: One of the most popular things to do when visiting South Africa is to go on safari. In this post I describe our safari day trip to Pilanesberg National Park from Johannesburg. I also include tips on what to pack and wear on safari.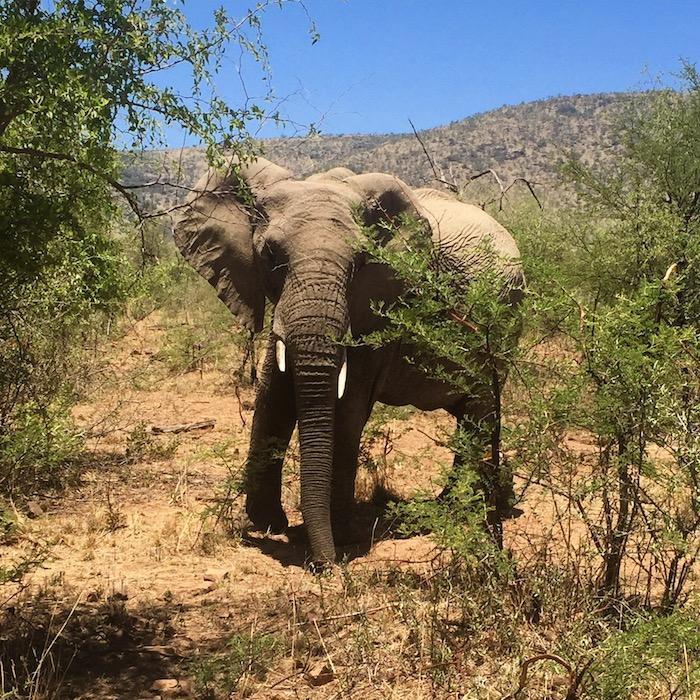 Reflections on my first visit to South Africa: Race & Diversity: Before visiting any city or country I think it is important to learn about its history, culture and customs. South Africa is a diverse country with Black Africans, Afrikaners-descendants of Dutch and English colonizers, Indians and multiracial people referred to as "coloured". In America the term "coloured" is considered derogatory but this is not the case in South Africa.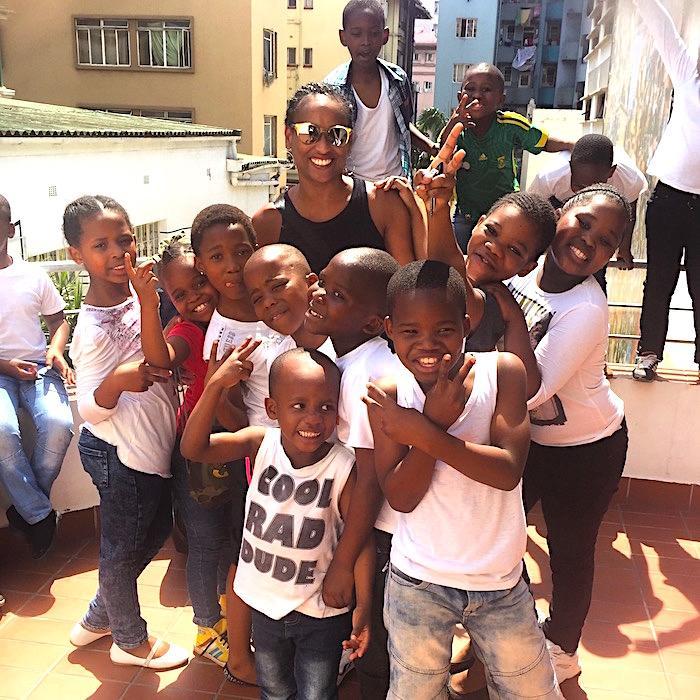 The Foodie's Guide to Eating & Drinking in South Africa: You may be wondering what to expect when eating and drinking in South Africa. In this detailed blog post on South African foods & drinks, I review traditional and popular items. I also let you in on some of my favorite, must try South African eats. Bobotie anyone? Maybe with a glass of Pinotage wine?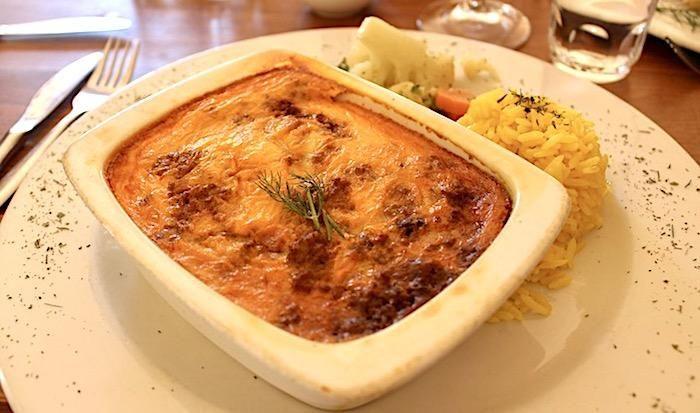 3 Days in Cape Town: Things to See & Do: I wrote this blog post after my first trip to Cape Town. I packed in a lot because there were so many things I wanted to see. Robben Island, Table Mountain, the V&A Waterfront & much more. Getting to some of these South African attractions takes planning and are weather dependent. This blog post gives you advice on how to plan ahead and make the best out of 3 days in Cape Town.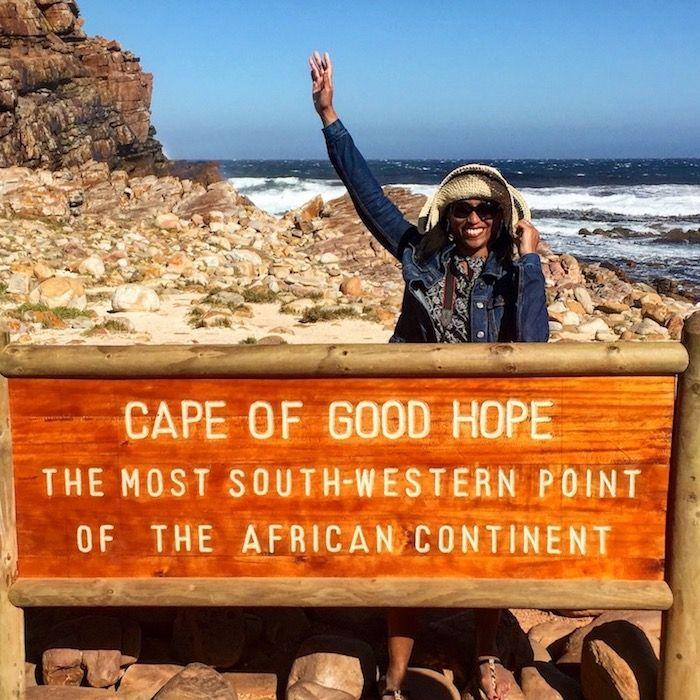 Street Scenes from Soweto: Soweto is a township located within Johannesburg. Soweto has a disturbing but important history. Townships were created in the 1930s. The government, run by White people, separated Blacks from Whites. They moved Black people into these townships. Soweto was the site of many violent and deadly riots during the fight against Apartheid. On June 16th, 1976 the Soweto uprising occurred and gained international attention. In 2010 Soweto hosted the FIFA Soccer World Cup Final which brought great pride to this township.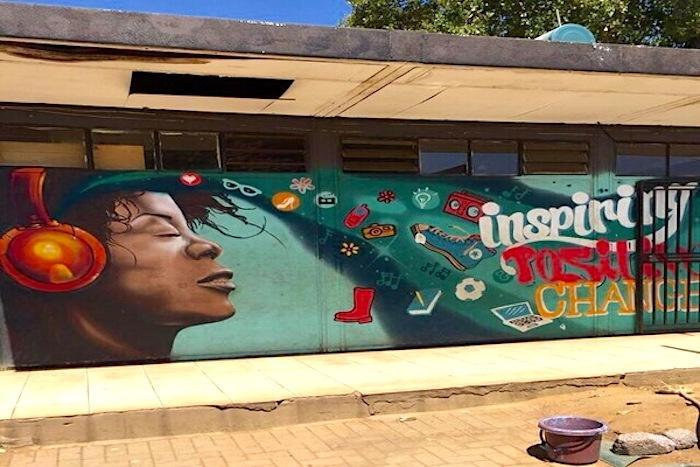 Cape Town Road Trip along Cape Peninsula: On my second trip to South Africa, I took a magnificent day trip from Cape Town along the Cape Peninsula. Our tour guide did all the driving along the beautiful coastline. Have you seen those adorable pictures of African penguins on Boulders Beach or heard of the Cape of Good Hope? This is the best way to see these beautiful areas and some beach towns along the way.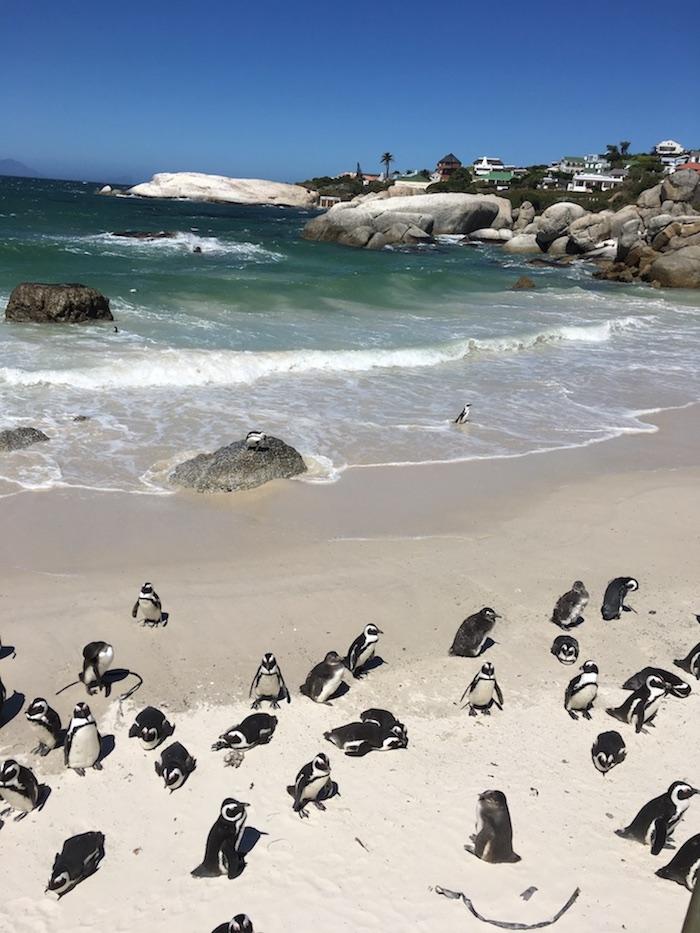 5 Compelling Reasons to Visit Bo-Kaap in Cape Town: You may have seen travelers on Instagram posing next to rows of colorful houses in Cape Town. This is Bo-Kaap. It is a former township and a very interesting area. Bo-Kaap is the place Muslims and freed slaves in South Africa called home.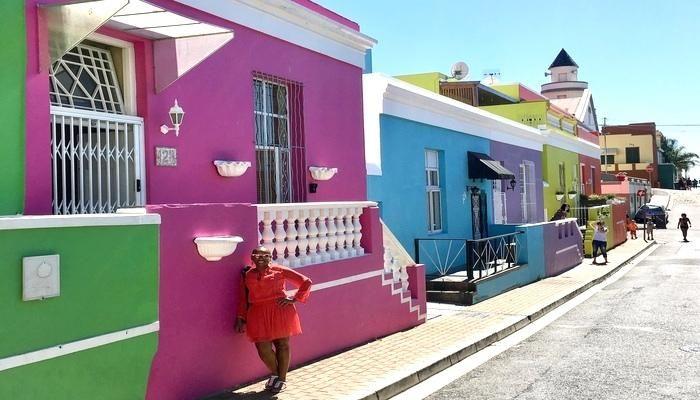 Wine Tasting in South Africa: A Day in Stellenbosch: Wine tasting in South Africa was a dream come true. Stellenbosch is breathtaking. In this post I recommend a few wineries and attractions in Stellenbosch. I plan to make it to Franschhoek Valley on my next visit. If you are looking for a great tour guide for Stellenbosch and Cape Town, check out Cape Trio Tours.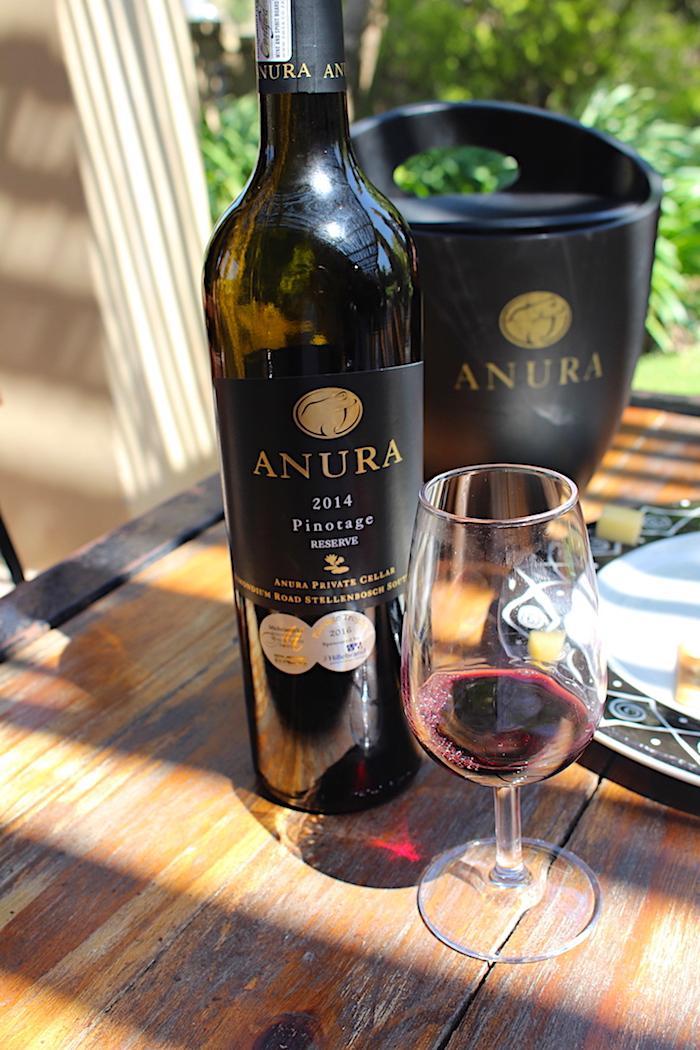 South Africa Travel Guide for First Time Visitors: The Flight!
Surviving Long Haul flights: 12 Tips & Tricks: I am including this post in the South Africa Travel Guide for First Time Visitors because if you are traveling there from North America, it is far! There is a nonstop flight on Delta Airlines from Atlanta to Johannesburg that takes about 15 hours going and 16 hours coming back. South African Airways flies from NYC based airports to Johannesburg. Starting this winter, United Airlines will be offering nonstop flights from Newark New Jersey to Cape Town. This post gives you great advice and tips on surviving long haul flights.
For Next Time:
I could easily spend a month or a year or more in South Africa. On my next trip to South Africa I hope to visit Kruger National Park and Victoria Falls. Victoria Falls is located in Southern Africa on the border of Zambia and Zimbabwe. It is a popular "add-on" on South Africa itineraries.
I hope you have enjoyed my South Africa Travel Guide for First Time Visitors. I am sure it will help you plan and enjoy an epic vacation to South Africa.
You can also check out my Instagram Live travel chat on South Africa.
Pin this post for future reference!