This post contains affiliate links. However, all opinions expressed here are original. If you click through on a link, you won't pay a penny more, but I'll receive a slight commission which helps me keep this information available to you. Thanks!
---
Last summer I spent time with my family in Boston and Martha's Vineyard. My nieces live in Connecticut and ever since they were little I have enjoyed traveling with them and exposing them to new places. Boston is my younger niece's favorite city while NYC is my older niece's favorite. Since we have been to NYC countless times we decided to meet up in Boston. I had been to Boston twice before, but our trip last summer was my favorite.
Boston during the summer looks and feels totally different than Boston in cold and cloudy weather. There are so many things to see & do in Boston during the summer. One of those things is a day trip to Martha's Vineyard. Martha's Vineyard is one of my favorite places to go in the summertime. I was thrilled to share this special place with my nieces. In this post I will let you in on all the amazing things to do in Boston this weekend (during the summer).
Get $50 off your next flight to Boston with CheapOAir.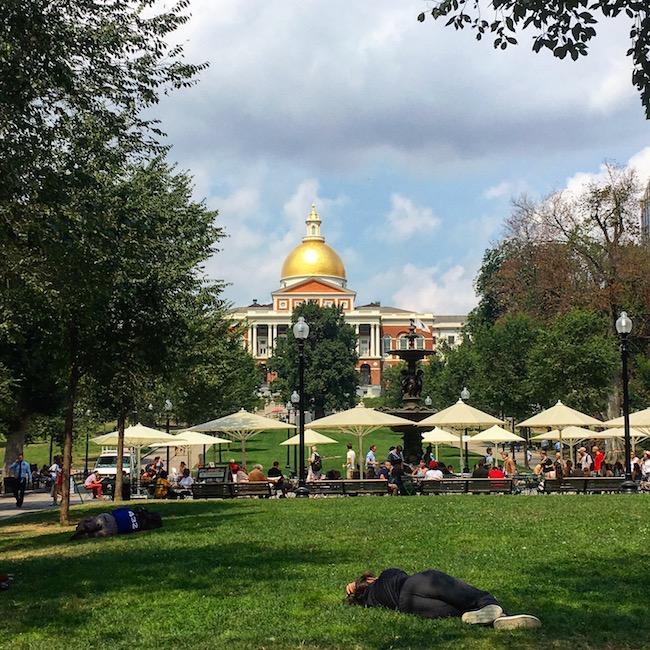 Things to Do in Boston This Weekend
1. Boston Common:
After checking into our hotel-Royal Sonesta Boston-we made a brief stop at Boston Common. It is the oldest city park in America dating back to 1634. It is a good place to start your journey. There is a visitor's center located on Tremont Street. It has maps and guide books and you can do walking tours from this location. The staff was very helpful by answering all of our touristy questions 🙂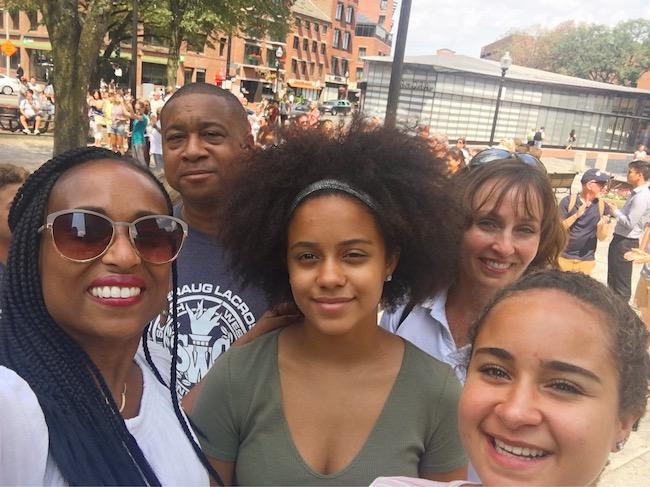 2. Boston Public Garden: 
After our stop at Boston Common we headed to Boston's Public Garden. The weather was perfect. 80 degrees with no humidity. We spent some time walking around the garden and checking out the swan boats in the lagoon. We missed seeing the "Make Way for Ducklings" statues. We only caught a glimpse of it while on a tour bus. These adorable bronze sculptures show a mother with her ducklings following in a line behind her. Before leaving the garden, we took a picture with the George Washington statue located at the Arlington Street entrance.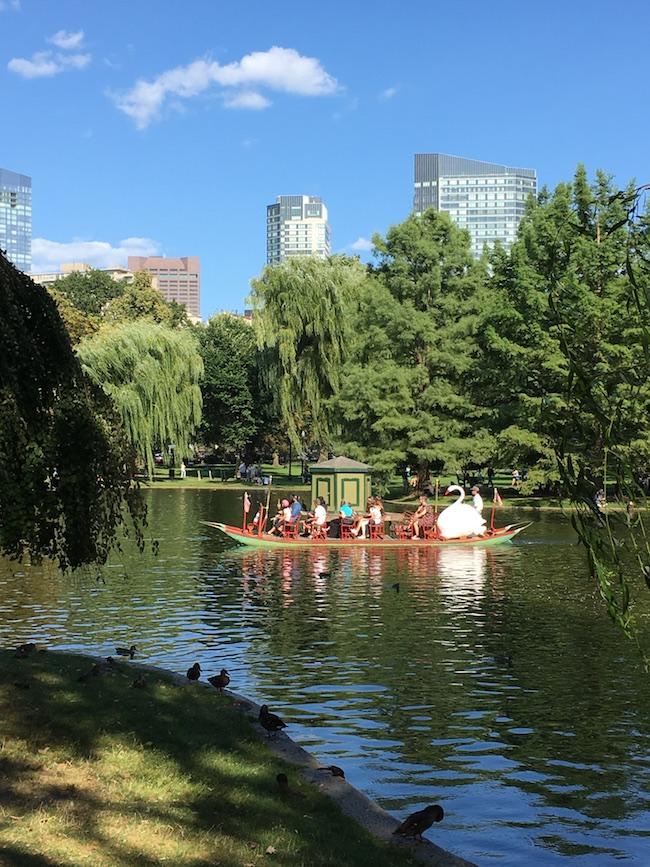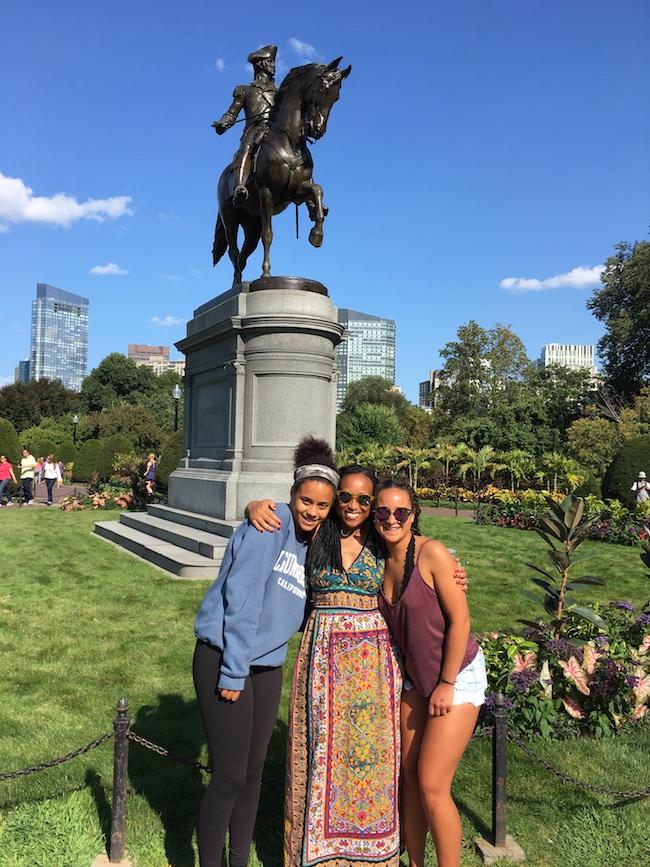 3. Newbury Street:
From Boston Public Garden you can take a long walk down Newbury Street. It is filled with a large variety of shops and restaurants. I love the architecture which consists of 19thcentury brownstones. If you are looking for the higher end boutiques, start at the Boston Public Garden entrance. Due to these boutiques, Newbury Street is described as being one of the most expensive streets in the world. If you are looking for more affordable and eclectic options, check out the areas near Massachusetts Avenue.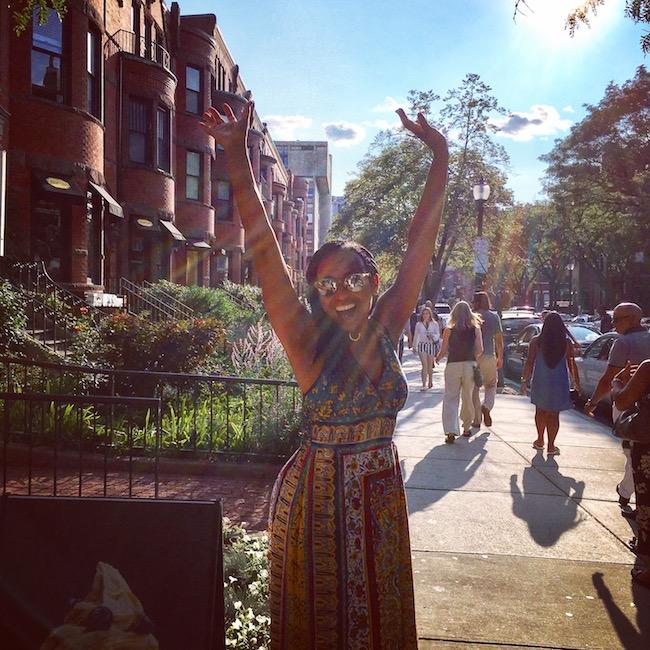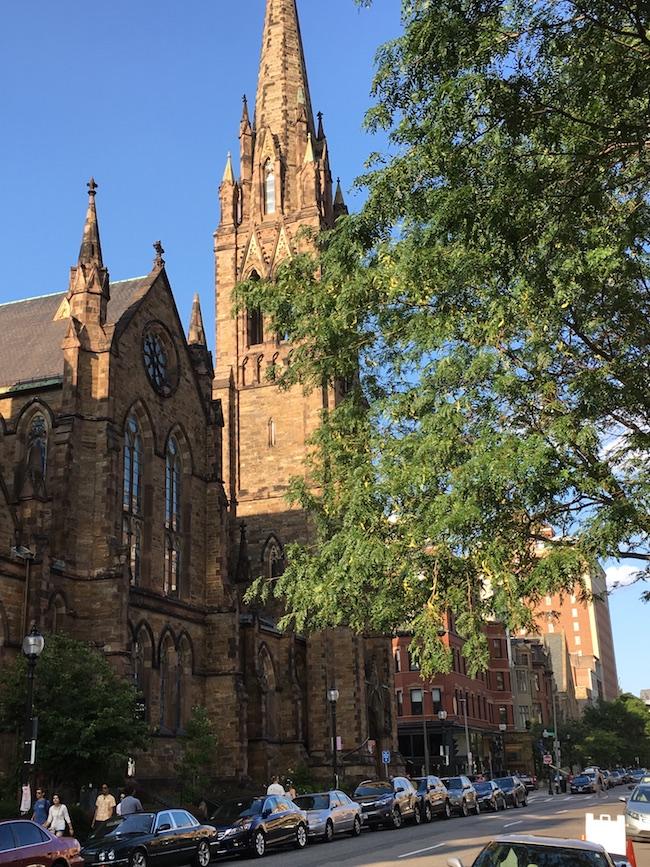 4. The Freedom Trail:
Walking along the Freedom Trail definitely makes my list of things to do in Boston this weekend. My nieces enjoyed learning more about the American Revolution. It is described as being 2.5 miles, but I think that is an error! Maybe because it was a hot sunny day it felt as if we had walked 10 miles including over a bridge. As you walk along the trail thru different neighborhoods, you will encounter churches, cemeteries, museums and historic landmarks. Make a stop in the Granary Burying Ground to see Paul Revere's tombstone.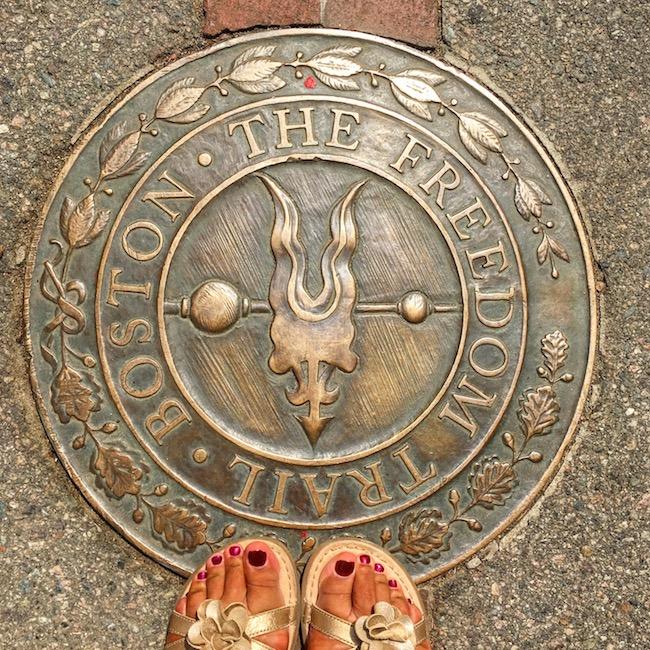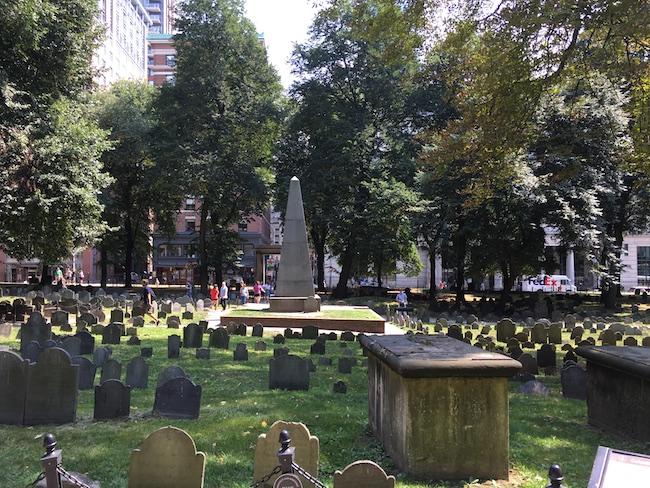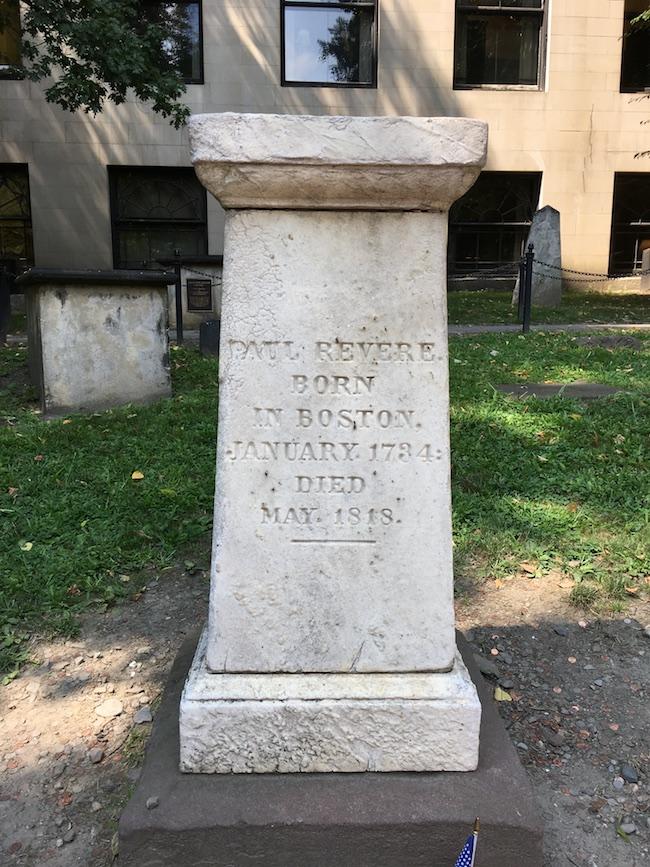 5. Faneuil Marketplace:
Head on over to Faneuil Hall Marketplace which consists of 4 historic buildings. These buildings include Faneuil Hall and Quincy Market. We enjoyed the live performers outside of both buildings. Quincy Market blew my mind in terms of the wide variety of food options. I had to get the New England clam chowder-YUM. You can spend some time shopping in the marketplace or stop in at Cheers for a drink. It is not the original location but still pretty cool. (I loved that show). Get a hotel nearby and save $30 with this promo!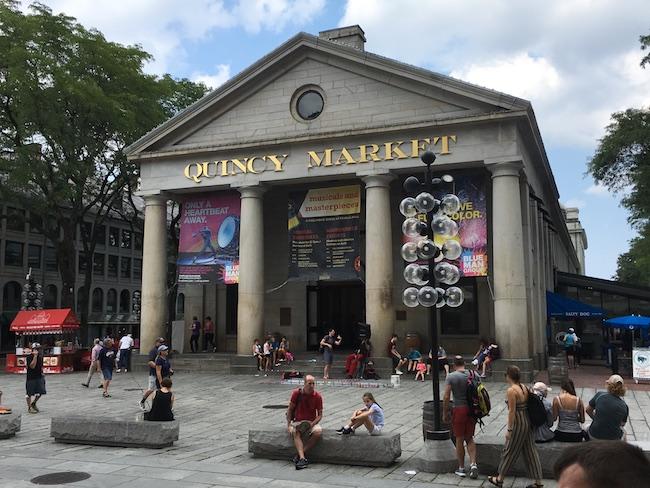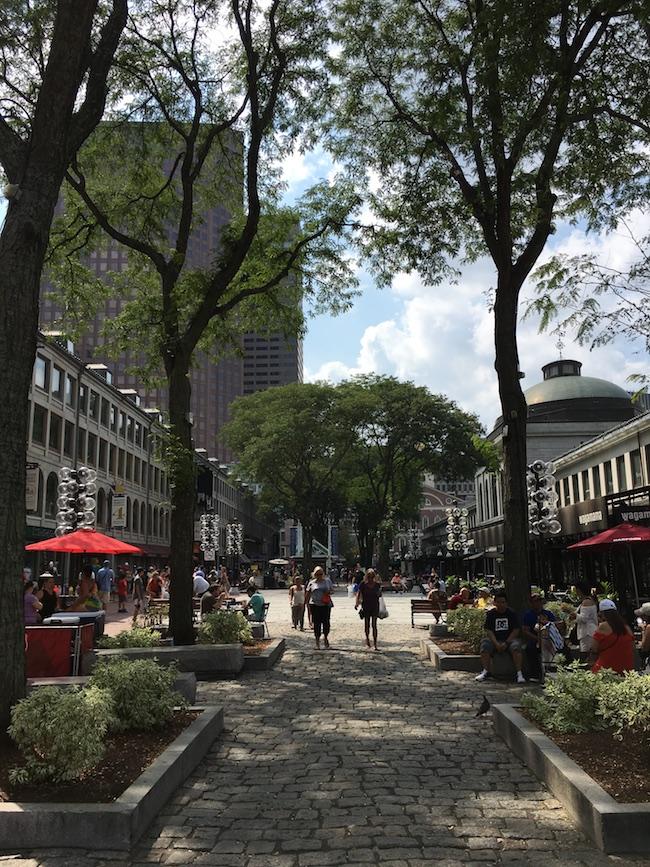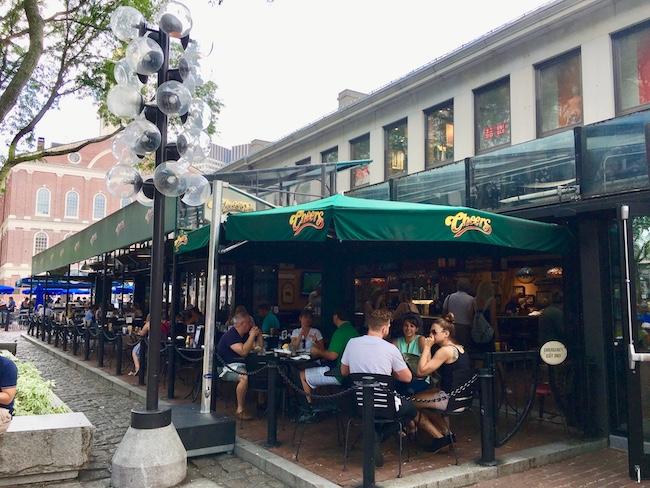 6. The North End: 
We continued along the Freedom Trail to The North End. It is known as Boston's Little Italy and makes my list of things to do in Boston this weekend as a favorite. This neighborhood has the distinction of being the oldest residential community in the city. It dates back to the 1600s. We walked thru the Paul Revere Mall where his statue is located. We then made a stop at the Paul Revere House. We continued on to the beautiful Old North Church. During the American Revolutionary War lanterns in the steeple of this church sent a signal about the movements of the British army.  You have probably heard the saying  "One if by land, and two if by sea". This plan was devised by Paul Revere. And what about that famous line "The British are coming".  Apparently, Paul Revere never said that. But he was a part of the Boston Tea Party and came up with the plan to warn the colonial armies about the British before the battles of Lexington and Concord.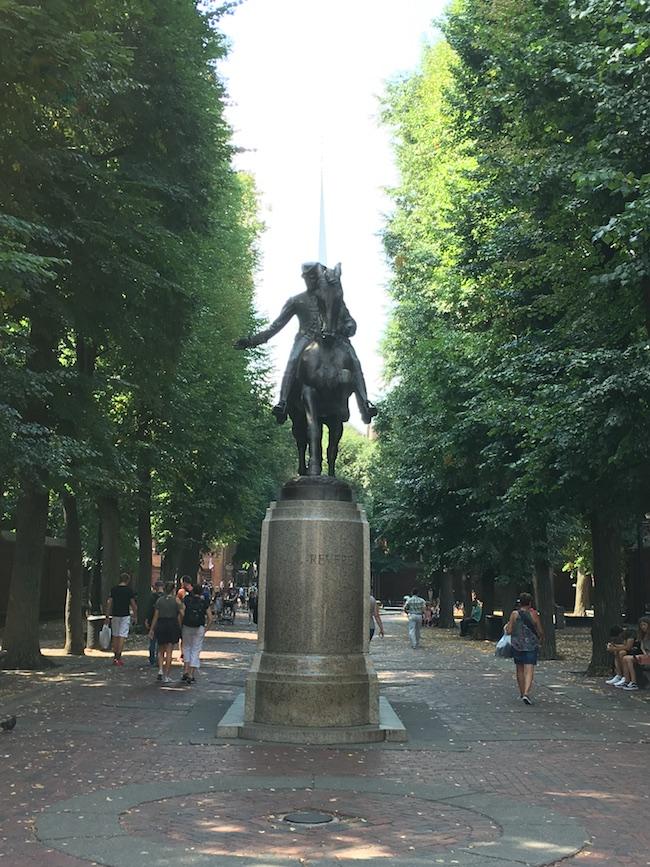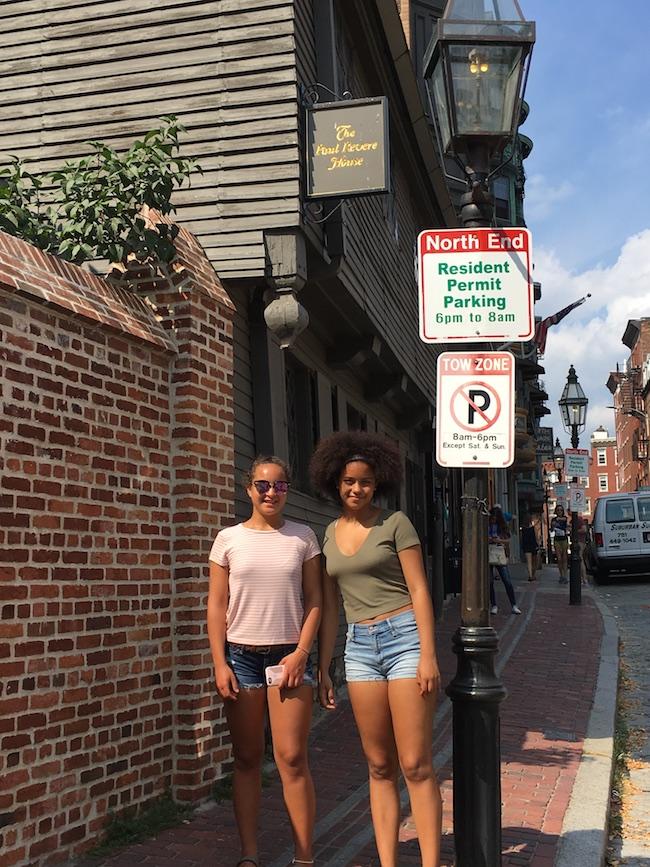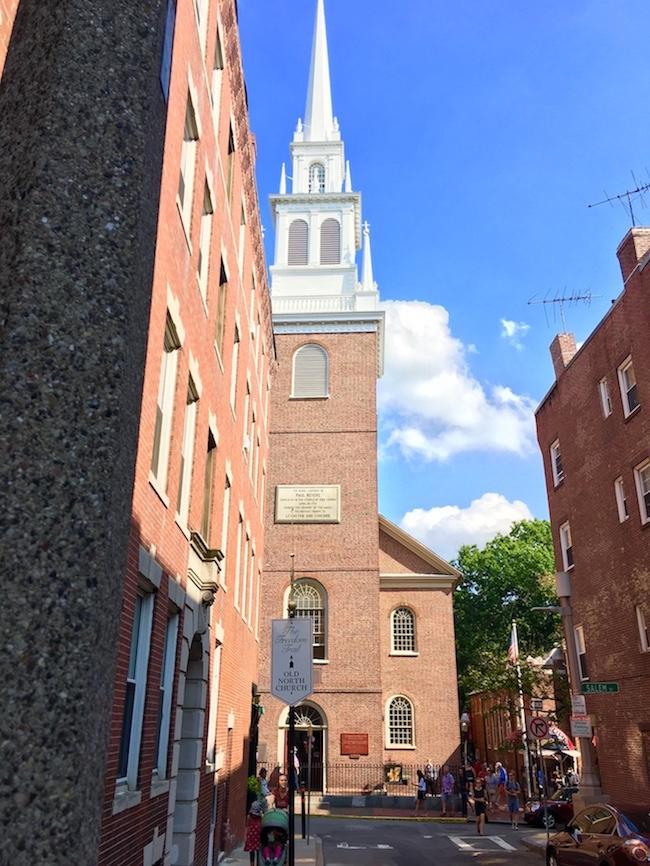 7. Modern Pastry Shop VS. Mike's Pastry:
In the North End you will find two famous pastry shops. I was told by friends that I had to try a canoli at Mike's Pastry. However, once in Boston we were told that the locals prefer Modern Pastry. It is kind of funny that they are on the same street very close to each other. We decided to eat cannolis from both places. I preferred the ones from the Modern Pastry shop while my nieces preferred the ones from Mike's Pastry. It was a fun and delicious challenge lol.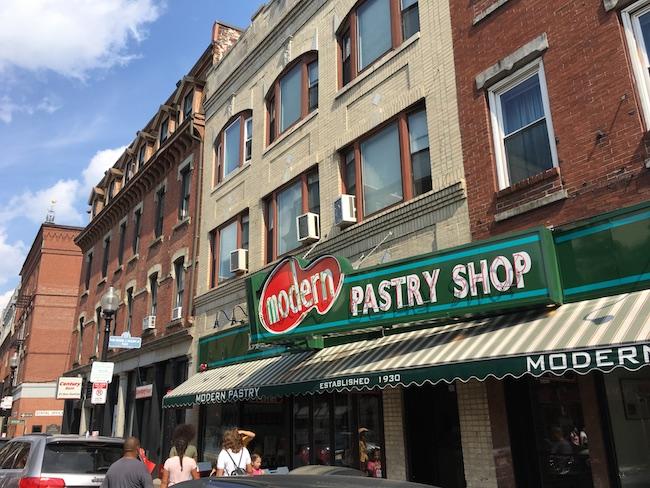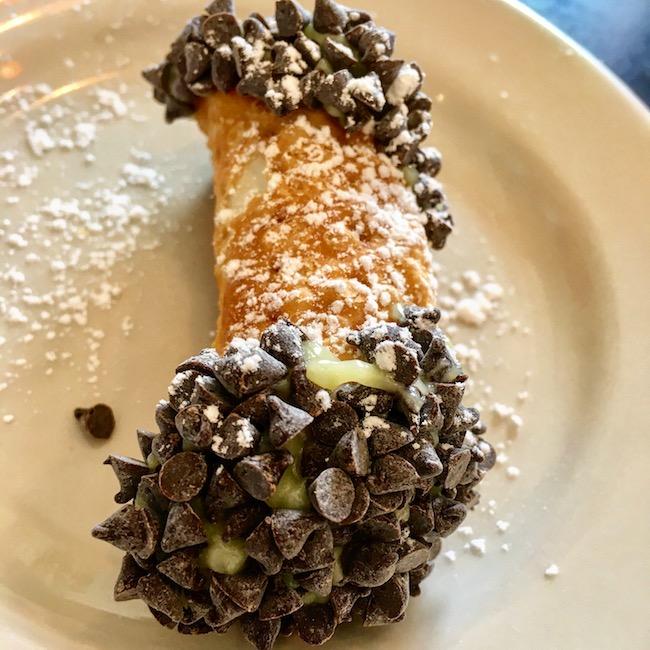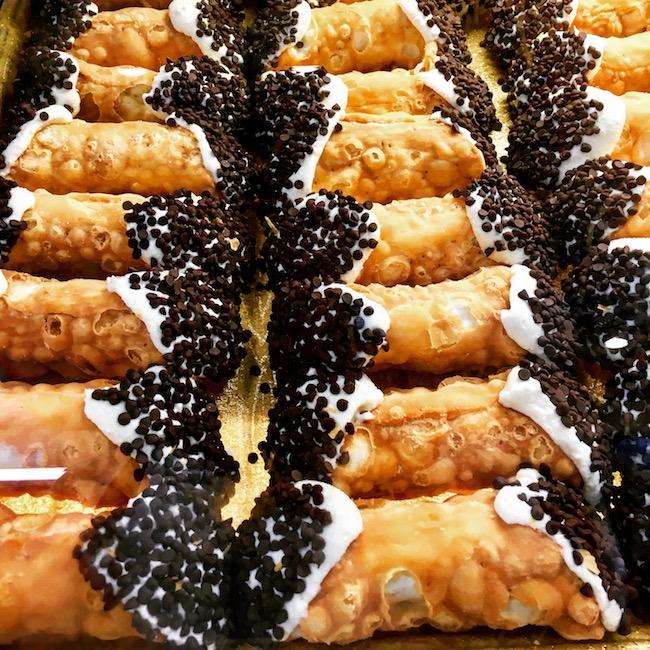 8. Boston National Historic Park and USS Constitution Museum:
If you continue on the Freedom trail you will find these two places, popular finds for things to do in Boston this weekend. It is a great area for history buffs but we only stopped in for AC and cool water 🙂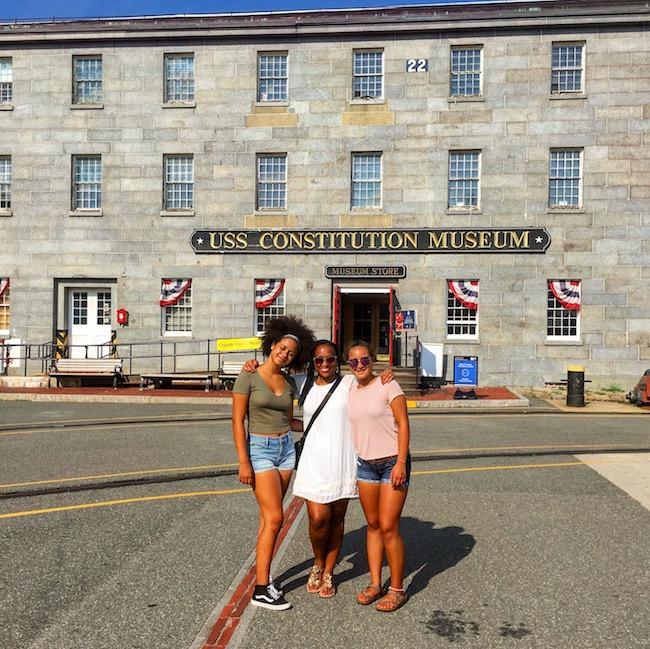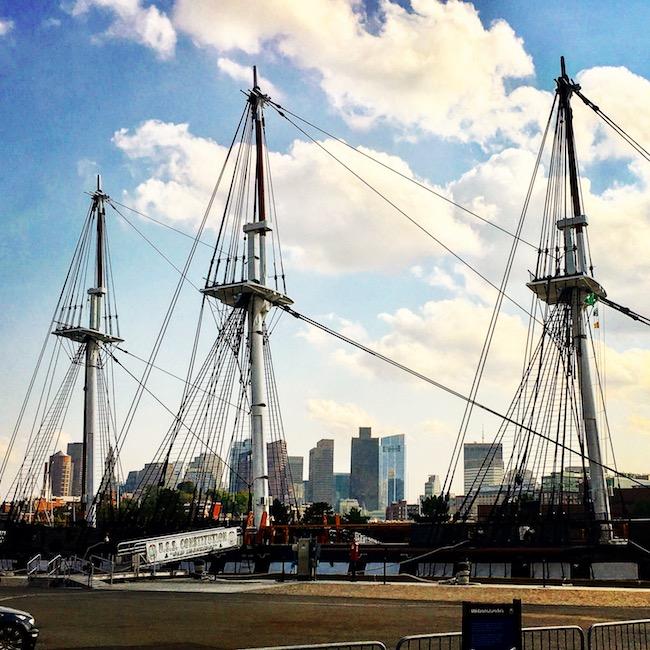 9. Bunker Hill Monument:
This monument was built to commemorate the Battle of Bunker Hill which was fought in 1775. There is a beautiful obelisk located here. This was our final stop on the Freedom Trail but imagine the look on my face when I saw all those stairs! 294 to be exact.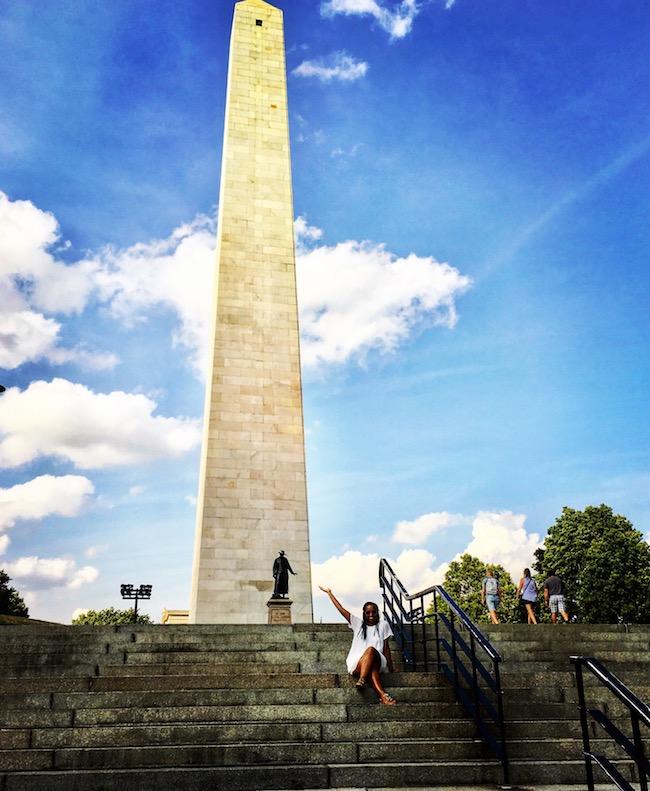 10.Boston Duck Tours:
Although these duck tours were available in Washington DC when I lived there, I had not been on one. It was recommended by fellow travelers as one of the things to do in Boston this weekend. I walked over to the Museum of Science from our hotel to catch the tour. Sidebar-I didn't have enough time to view the exhibits in the Museum of Science but they all looked interesting.  Add this to your list of things to do in Boston this weekend. Now, back to the duck tour. The land part of the tour went around Boston's Public Garden and down Newbury Street. We then drove into the Charles River for a quick tour. All in all it was a very short tour for a very high price. I had doubts about including this Boston activity in this post. Many of you are probably aware of the recent tragic duck tour accident in Missouri. If this is on your list of things to see & do in Boston, check reviews and safety profiles.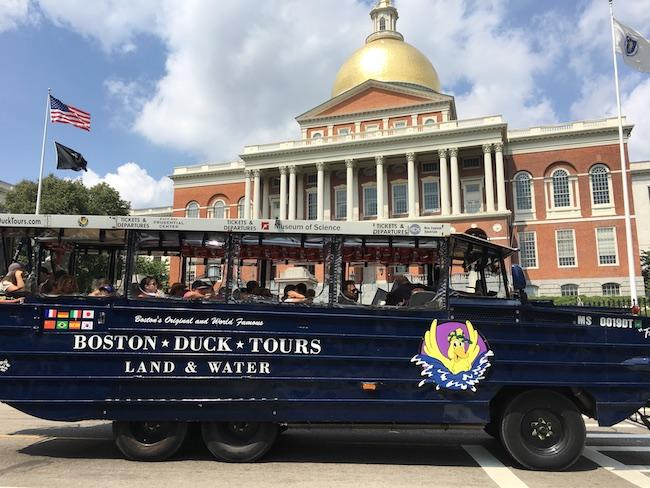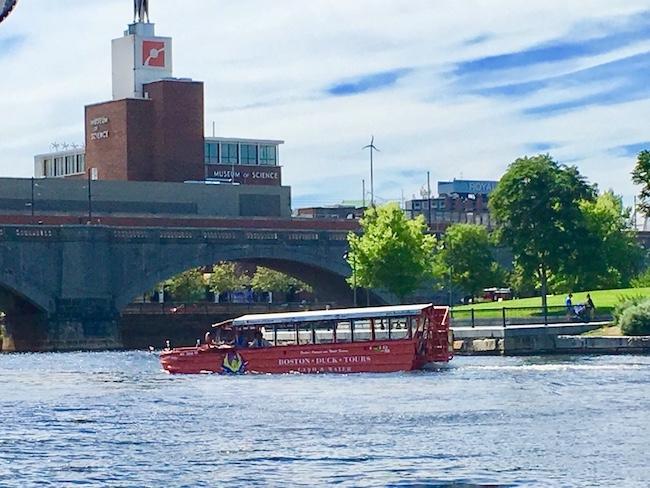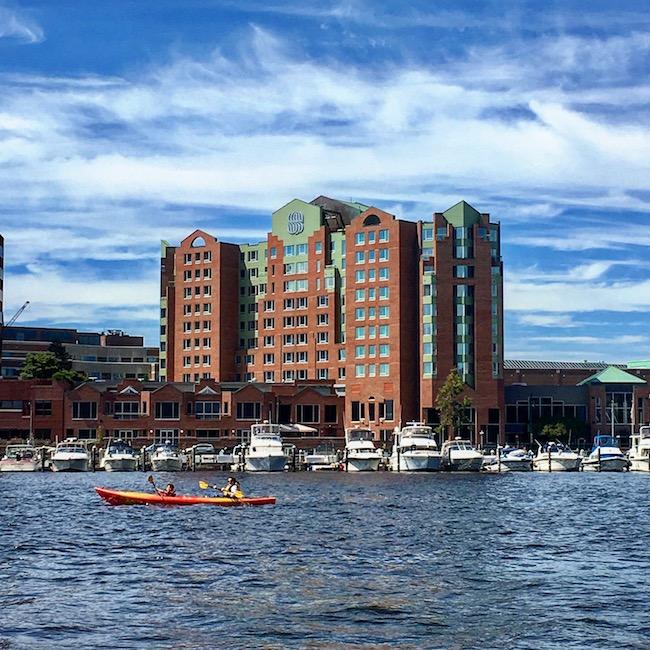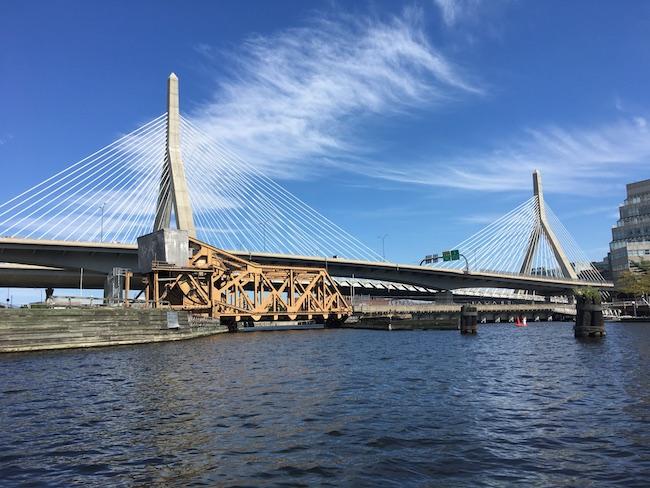 11. Boston Public Market:
Boston Public Market is an indoor food hall. It has a variety of New England food stalls as well as artisans selling unique gifts. There were so many things to choose from. But, I could not resist the fresh whole lobsters served with melted butter. It was amazing.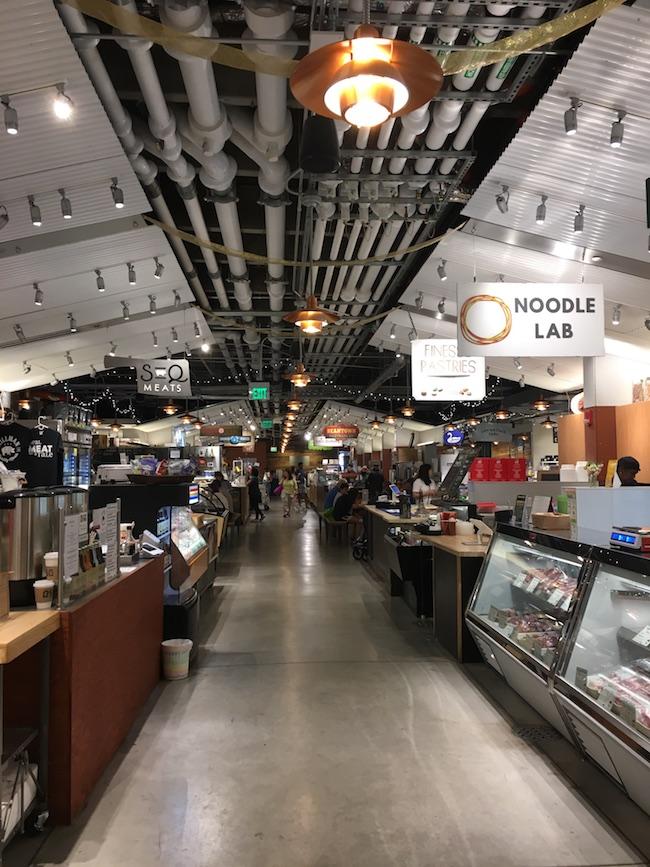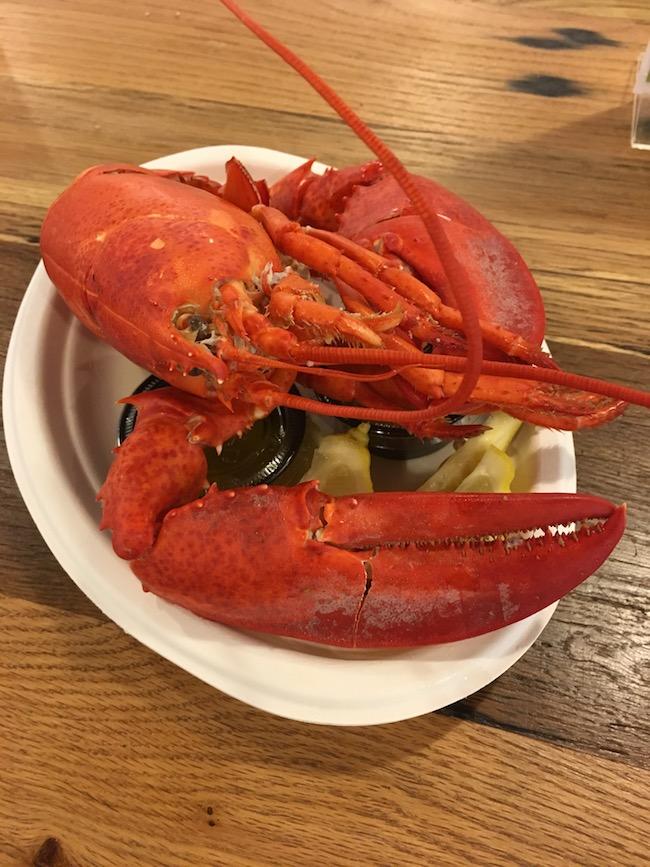 12. Martha's Vineyard:
While planning our trip to Boston I came across day trips to Martha's Vineyard on TripAdvisor. FYI: I don't book any trips without doing my research on TripAdvisor. We had an early morning pick up and was driven to Falmouth Massachusetts. It normally takes about 1 hour and 20 minutes but with rest stops and traffic it took about 2 hours going and 2 ½ hours coming back. However, the Island Queen ferry only took 35 minutes to get from Falmouth Harbor to Oaks Bluffs on Martha's Vineyard. Since we had limited time, we took a quick stroll through Oak Bluffs visiting the famous cottages and the Flying Carousel.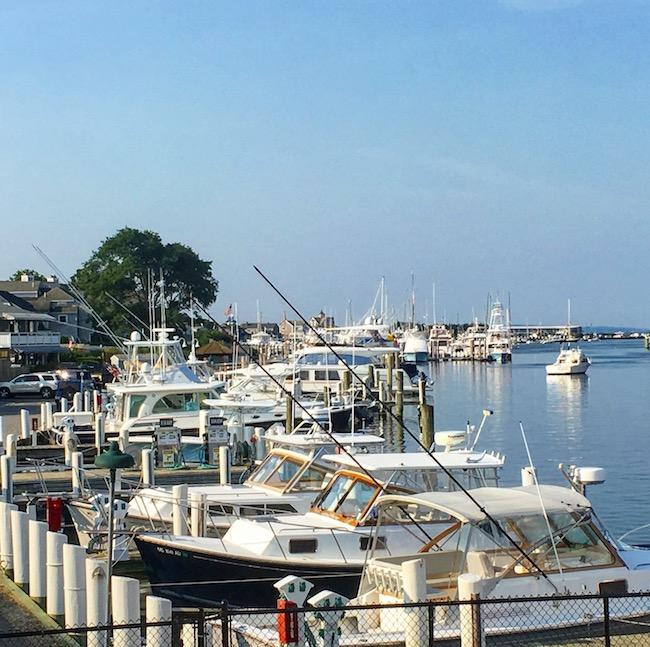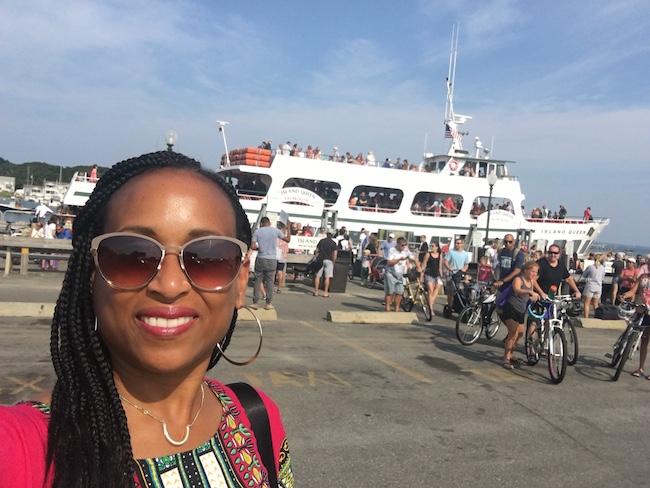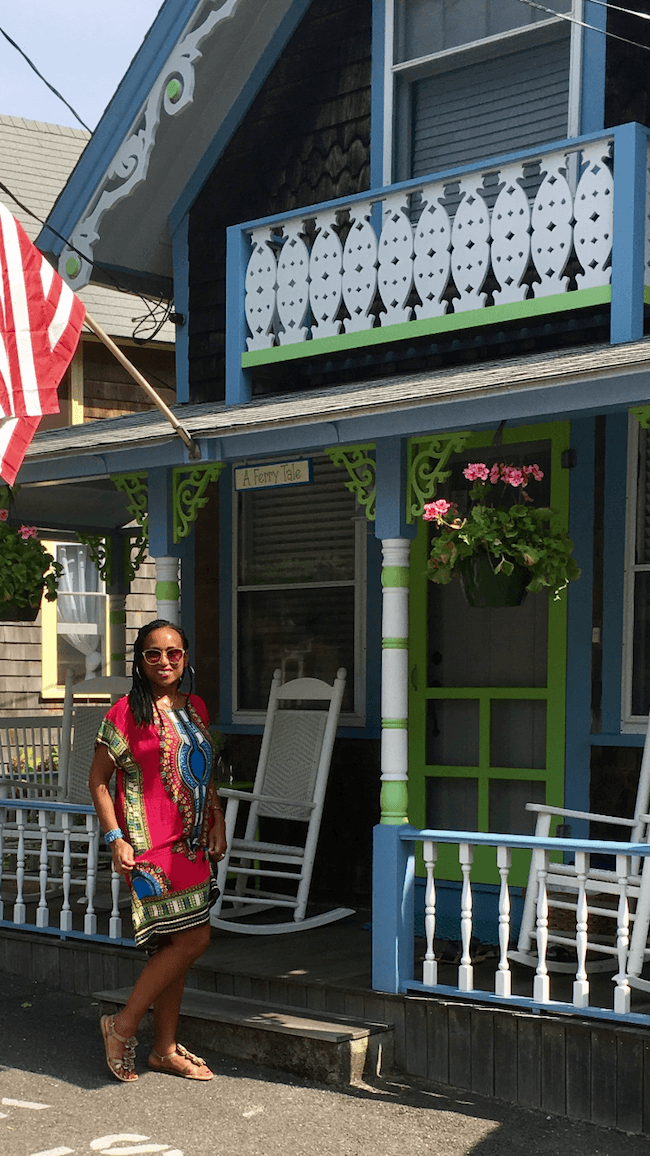 After Oak Bluffs we headed to Edgartown. We were in Martha's Vineyard on the day of the eclipse last year. We picked up our special glasses from the Edgartown Library and had a lot of fun checking out the eclipse. A few things that are kind of a must when visiting Martha's Vineyard is shopping in The Black Dog store and eating a lobster roll. My favorite lobster roll on the island is at Lookout Tavern.  For more information on Martha's Vineyard check out my blog posts on the top things to see & do on Martha's Vineyard and my favorite places to eat seafood on Martha's Vineyard. Definitely make a day trip out of it on your list of things to do in Boston this weekend.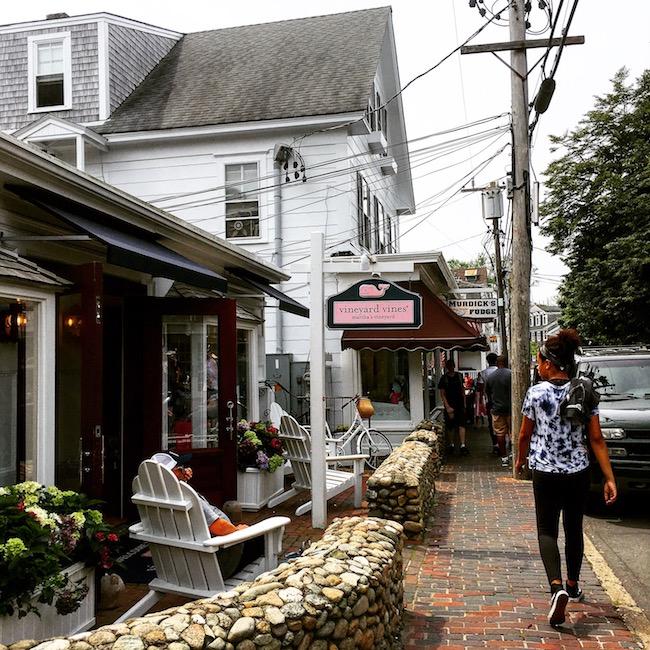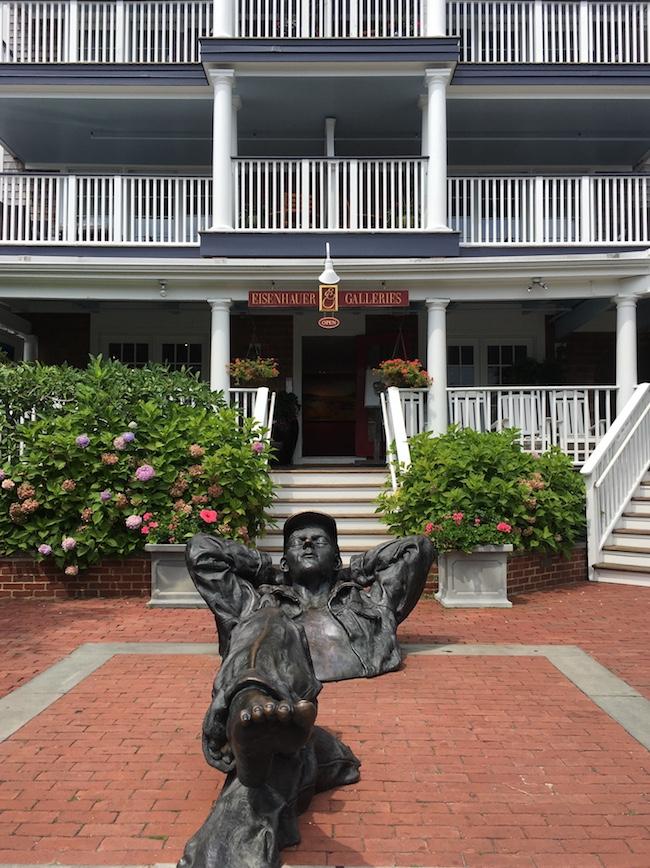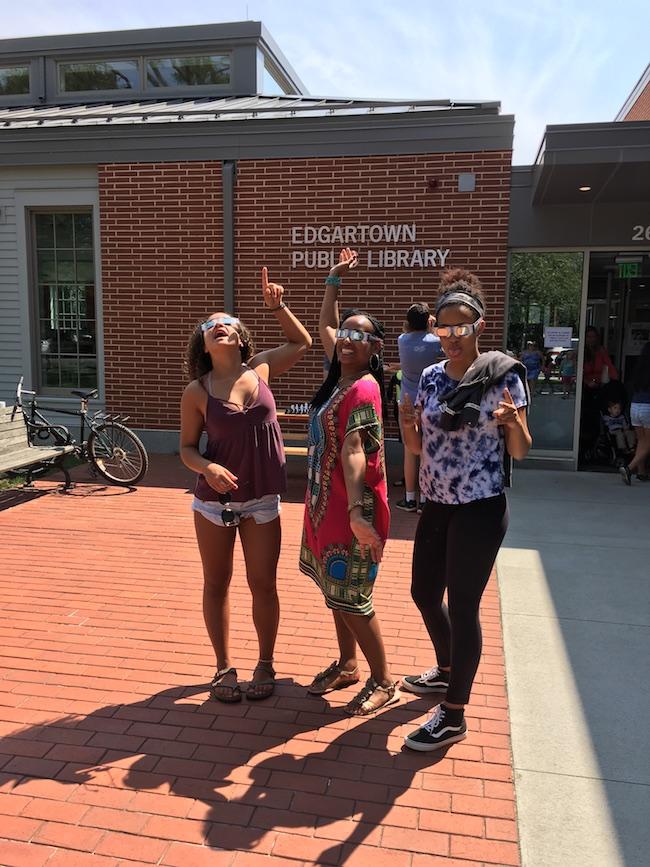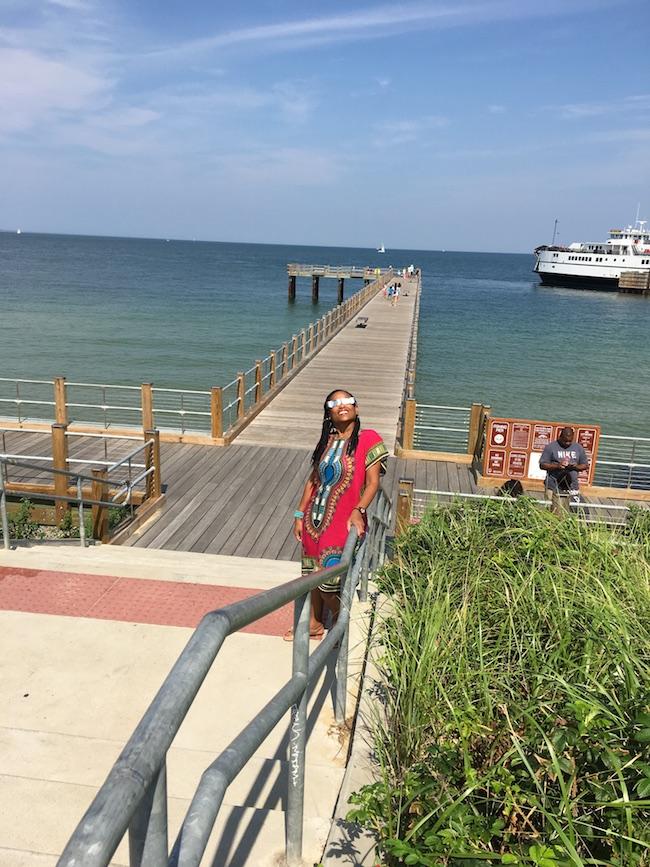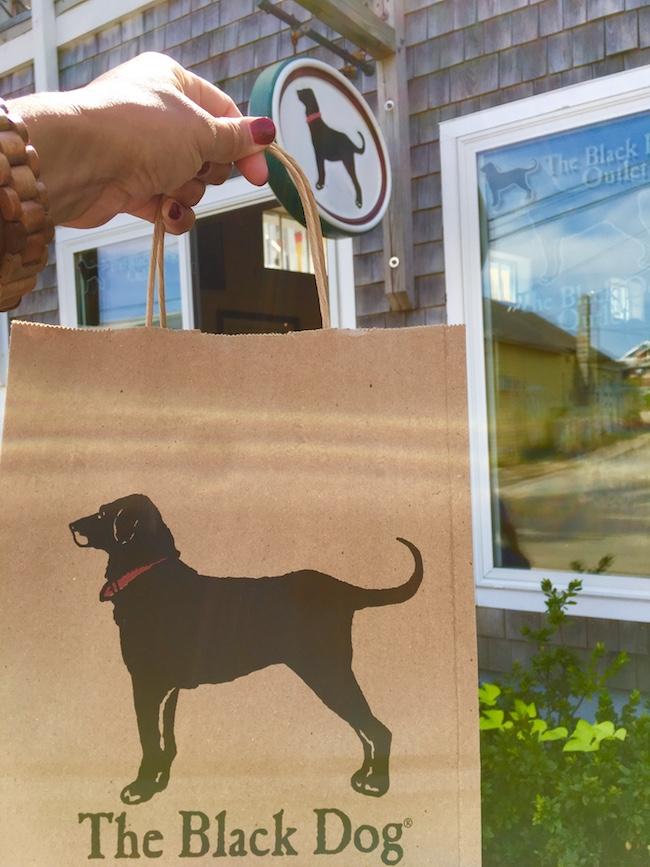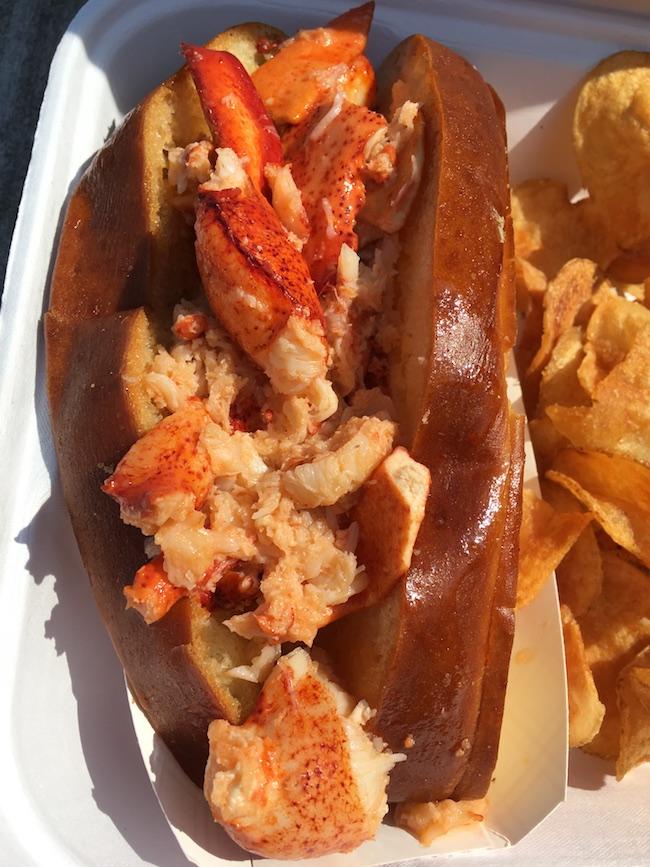 13. The Black Heritage Trail:
I have added this to my list of interesting things to do in Boston this weekend. When I return to Boston I plan to do the Black Heritage Trail. The Black Heritage trail goes thru the Beacon Hill neighborhood and to several historic sites. Free Blacks and former slaves settled in the Beacon Hill and North End neighborhoods. Many African-Americans served during the American Revolutionary War. As a result, Massachusetts was the first state to make slavery illegal. The Black Heritage Trail was also a common stop and at times a final destination for slaves on the Underground Railroad. The Black Heritage Trail starts (or ends) at the Memorial for Robert Gould Shaw and the 54th regiment located at Boston Common. Robert Shaw was the white commanding officer of the first black regiment to serve in the Civil War. This story is depicted in the Oscar winning movie-Glory.
I hope you have enjoyed my list of 13 fun & interesting things to see & do in Boston during the summer. Have you been to Boston during the summer? If so, have you done any of the items on this list? For more information on things to see & do in Boston be sure to visit this website.
pin this post for future reference