Who doesn't love Brunch? It is actually my favorite meal of the day! Belgian waffles, quiche, eggs Benedict, BACON (bacon is in capital letters since everything to me tastes better with bacon :-)) and of course mimosas and cappuccinos. Lucky for me there is a large selection of restaurants in Atlanta that serve delicious and unique brunch fare! I have compiled a list of my favorites as well as a list of those I plan to dine in based on fellow foodie recommendations and many "Best Places for Brunch in.." articles online. And BTW I am a big fan and user of the website and App "Yelp". It lists restaurants based on location and cuisine with customer ratings and price points.  5 stars (*****) is the highest with 1 (*) star being the lowest customer rating. 1 dollar sign ($) is the least expensive at less than $10 for a meal with 4 dollar signs ($$$$) being the most expensive at over $60 for a meal. I use this App locally and when traveling to find the best places to eat. I am not a brand ambassador for Yelp although I should be! 🙂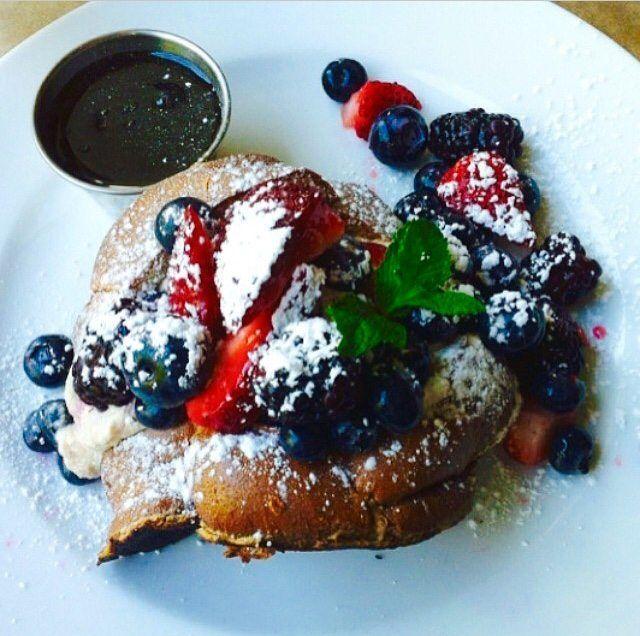 Sun in my Belly: Located on College Avenue in the East Lake area of Atlanta, Sun in my Belly is a popular and often crowded place for Brunch. Why? Because the food is D*** good! My favorite items are the challah French toast with berries (the presentation of this is so pretty), the eggs Benedict served with biscuits vs English muffins and bacon sweet potato hash. The curry chicken salad sandwich is also very yummy. I did find out recently that certain items like the eggs Benedict are only served for weekend brunch vs. at breakfast during the week. Sun in my Belly has a casual atmosphere that is perfect for couples, friends and families. Yelp: 4 stars, $$.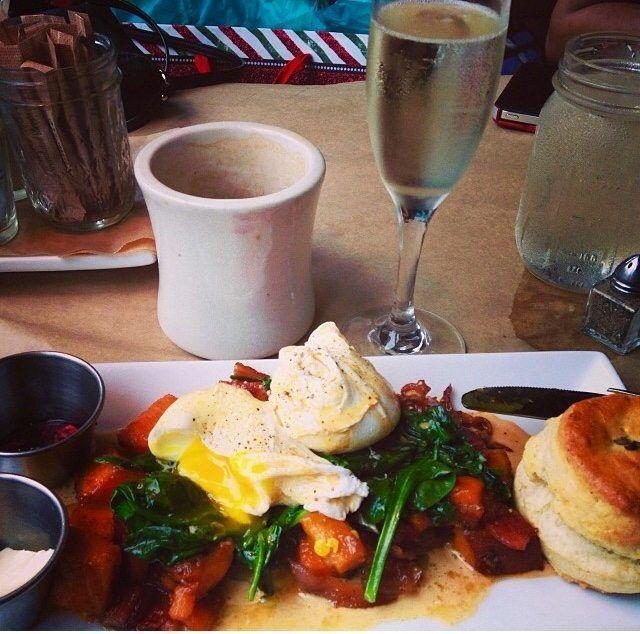 Highland Bakery is a staple here in Atlanta. There are several locations throughout the city including Old Fourth Ward, Emory University and Midtown. The original location is located in a brick building in Old Fourth Ward and is my favorite. When you first enter you are hit with all the lovely baked goods that you can purchase to go along with your tall, skim, flavored Latte. Beyond the bakery is the dining area as well as a bar that gives the option of not waiting up to an hour for a table. The portions at Highland Bakery are plentiful. If you feel like some good ole comfort food, try the fried chicken eggs Benedict! Their sweet potato pancakes are also popular. Yelp: 4 stars, $$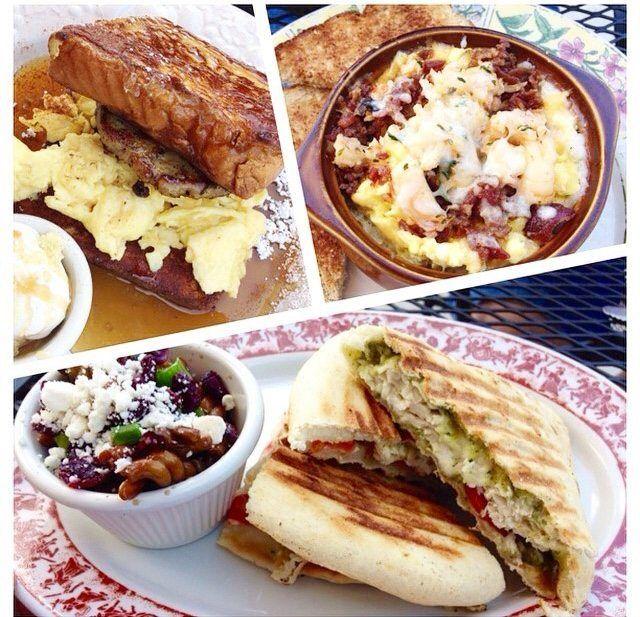 Le Petit Marche: I am happy that I was introduced to this Black owned café when I first moved to Atlanta. Le Petit Marche is located in the downtown Kirkwood area in Atlanta. It is named so after its owner "Marche". This French inspired café serves unique items such as "The Kirkwood" consisting of potatoes, eggs, wheat toast and choice of bacon or sausage. There is the "Grits Stack" consisting of creamy grits topped with scrambled eggs, cheese, shrimp and BACON. My favorites are the "Best-ever oatmeal" topped with fruit, almond pralines, cinnamon and warm maple syrup (this is also a pretty dish) and the French toast sandwich. Imagine two thick pieces of vanilla battered French toast filled with scrambled eggs and your choice of chicken sausage or veggie sausage! Le Petit Marche also serves homemade soups, baked goods and paninis. Yelp: 4 ½ stars, $ (pretty good right? Quality delicious food at a low price!)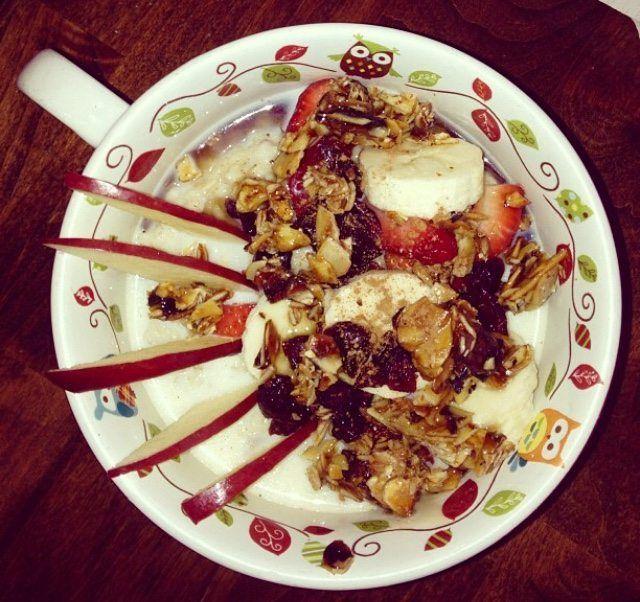 West Egg: I wrote about this popular breakfast spot in my Restaurant Guide for West Midtown. West Egg is located in my neighborhood but I will admit I do not go there often because of the long waits on the weekends. Up to two hours! Popular dishes include the Belgian Waffle, the fried green tomato BLT and the "Georgia" Benedict consisting of turkey sausage patties, eggs and turkey gravy over a biscuit WITH grits or potatoes. There is a bakery area in West Egg Café with a variety of cakes & cupcakes. One of the best things about this restaurant is that on Sundays they have "Sunday Brinner". Instead of serving dinner after 5pm they serve their breakfast and brunch menus until 9pm! Yelp: 4 stars, $$
Einsteins: No not Einstein's bagels-Einstein's restaurant in Midtown Atlanta. Although the service is not spectacular at Einstein's often with longer than average waits for the food & servers-this is one of my go to spots in my neighborhood for brunch because there is rarely a wait for a table. They also have a lovely outdoor patio and serve a basket of warm breads and biscuits at every table. I enjoy the Greek omelet served with potatoes (and I get BACON on the side :-). The fried green tomatoes are also popular here (this is the South afterall) and they serve a wide variety of burgers at brunch. Valet parking is available which is very convenient. Yelp:3 stars, $$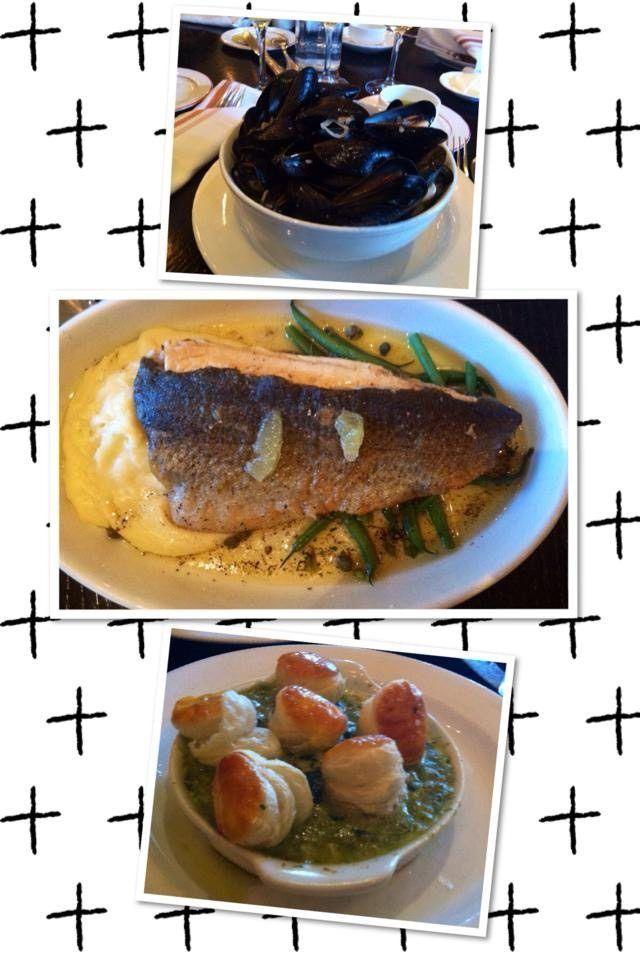 Bistro Niko: How about brunch at a French Bistro in Buckhead? The first time I had brunch here they served a basket of warm croissants and jam. So good! I returned for brunch on a Saturday vs Sunday and was told they the complimentary warm croissants are only served on Sundays. Huh? Well thank goodness the dishes more than made up for that. Expect to dine on escargot, mussels, trout and French onion soup in a classy atmosphere at Bistro Niko. It is also good to know that they offer complimentary valet parking here. Yelp: 4 stars, $$$
Murphy's:  Murphy's is known to be one of the best brunch restaurants in Atlanta. Located in the quaint and historic area of Virginia Highlands, Murphy's gives the feeling that you are dining in someone's Southern home. You can also expect to wait long periods for a table here, especially on Sundays, unless you get there early (they open at 8am on Saturdays and Sundays).  The shrimp and grits are delicious and the "Eggs Virginia Highlands" consisting of poached eggs, spinach and mushrooms on focaccia topped with sundried tomato hollandaise is pretty popular as well. Murphy's also serves a basket full of fresh baked breads and muffins on arrival. Yelp: 4 stars, $$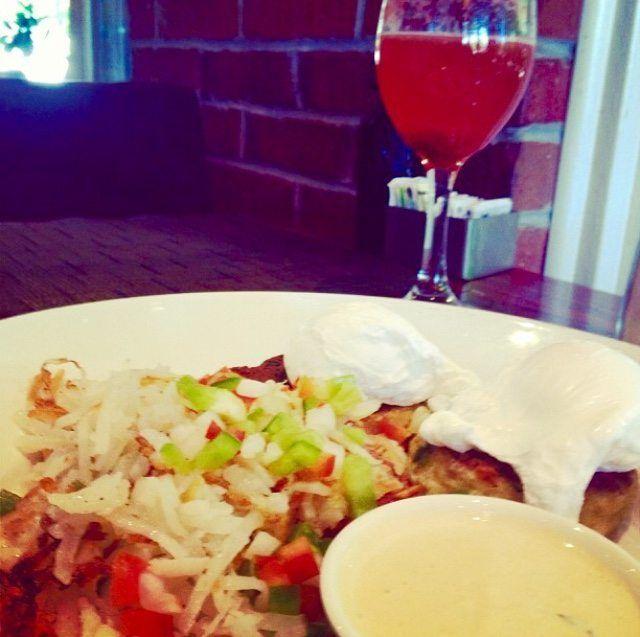 Thumbs Up Diner: If you are looking for something very casual that serves large amounts of food for a low price then head to Thumbs Up Diner. There are many locations across Atlanta including Old Fourth Ward and between Downtown and Midtown on Marietta Street. Thumbs Up Diner only takes cash (they do have ATM machines on the premises) and although there may be a wait for a booth on weekends we often sit at the bar for quicker service. I love their hearty make your own omelets and the fluffy multi grain biscuits. Yelp: 4 stars, $ (another exceptional deal!)
Flying Biscuit Cafe: So I have heard that the food & biscuits at Flying Biscuit are not what they used to be but being a newbie I think both are pretty darned good! There is a flying biscuit practically in every neighborhood and suburb in the Atlanta area. Serve me their warm biscuits with apple jam anytime and eggs cooked almost any style. You have to try their chicken sausage, which is the basis for "Delia's Chicken Sausage Stand" and I think they make the creamiest, yummiest grits in the city! Yelp: 3- 4 stars, $$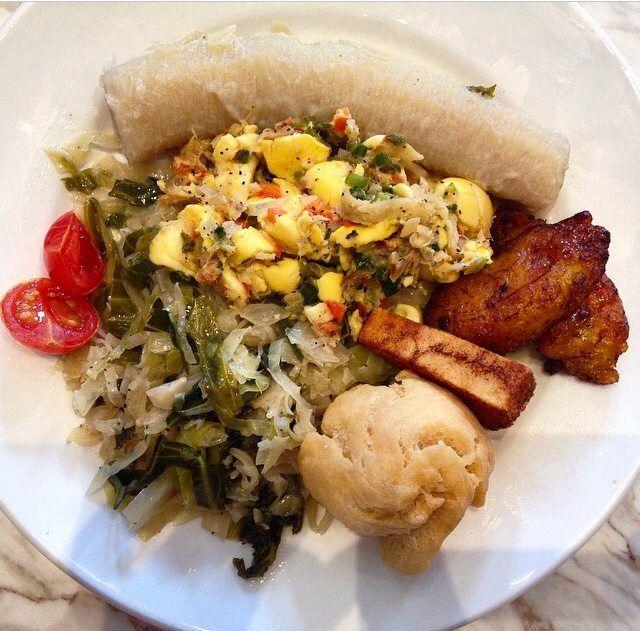 Negril Village. I saved my latest and new favorite for last! As many of you know I am of Jamaican heritage. Moving to Atlanta from South Florida I went through withdrawal from good Jamaican food. Then alas-Negril Village Atlanta opened in Midtown Atlanta! I reviewed Negril Village in a previous post you can view here. They serve brunch on Saturdays and Sundays and on Saturdays offer unlimited mimosas! You can expect to find a traditional Jamaican breakfast consisting of ackee & saltfish, fried dumplings, festival, callaloo and fried plantains.There are also many traditional American breakfast items as well. If you park in the lot adjacent to Negril Village Atlanta be sure to get a parking ticket out of the machine located in the lot and place on your dashboard. Cars have been known to get booted there for expired parking! Yelp: 3 ½ stars, $$
Whew! Are you hungry yet? I am starved after writing this and realize I need to circle back around to a few of my favorite places! There are still many well-known and recommended brunch restaurants in Atlanta that I would like to try. These include:
Updated 4/13/17:
I am not sure how South City Kitchen did not make this initial list! It is definitely one of my favorites especially since they opened the fabulous Buckhead location. Get the "Springer Mountain Farms Fried Chicken" with or without the "Malted Buttermilk Waffle" or the "Jumbo Lump Crab Cake"  Ria's Bluebird- I went there for brunch but had a sandwich which was not memorable BUT I need to return and have their "Buttermilk Pancakes" which they are known for. The issue: it is not a big space and there is always a long wait for brunch. Local Three: Very unique brunch experience in Buckhead. You are able to walk through the kitchen and pick from any of the chefs tasty offerings that day. Egg Harbor Cafe: I had breakfast at their Buckhead location. There is definitely a lot to choose from including healthy alternatives. Home Grown: Hmmm This is a big hit here in Atlanta and you can expect to see people waiting in the parking lot for a table. I have been twice and I don't get the hype. I am not fond of the aesthetics and the food taste like regular breakfast food that I could cook myself at home. Well maybe that's why its called "Home Grown" 🙂 Southern Art at the Intercontinental Hotel: An upscale brunch experience with live music. You can order a la carte breakfast and lunch items or the all you can eat buffet. Still on my list: Folk Art, One Eared Stag, Babette's, Atlanta Breakfast Club.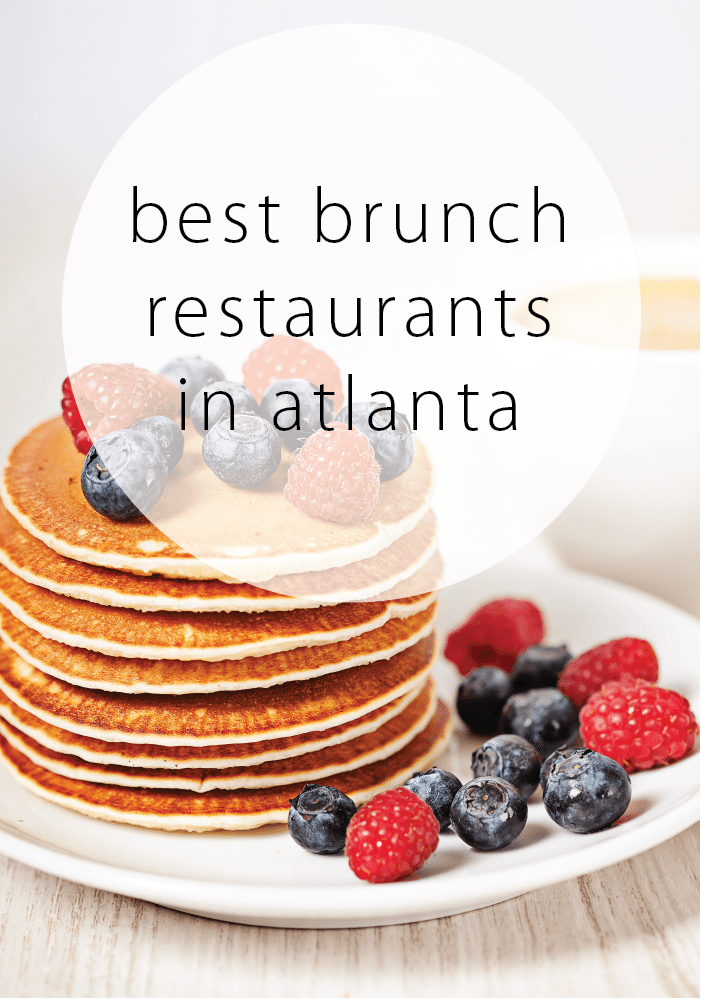 Have you been to any of these brunch restaurants in Atlanta? If so share your thoughts with us! For more restaurant recommendations head to the Food section of my website which now has a separate category for Atlanta restaurants & food events!
N.S.W.