I have another interesting and very informative guest post to share with you about traveling to Europe with Kids! Kirsten of Kids Are A Trip travel blog is an avid traveler and does so with kids in tow! If you are thinking about traveling to Europe with Kids you will benefit from her advice and links to sites in London, Paris, Barcelona, Copenhagen and Rome!
Kirsten:
Traveling to Europe with kids can seem intimidating for so many reasons. First, there's the obvious possibility of language issues. Will you understand them? Will they understand you? Then there's the issue of food. If you have kids that are picky eaters, it's challenging enough to get them to eat the dishes you serve at home. How in the world will you convince them to try food with names you can't even pronounce?  You would be surprised how resilient children can be when you expose them to new cultures.
We have been fortunate to see many foreign countries both with and without our children. Along the way, we have found that our children love exploring new cities and sights, but we have also learned it is important to find parks and play areas along the way so they can just be kids. Without further ado, here is a short list of some of our family favorites in Europe.
5 Favorite Cities to See in Europe with Kids.
London:
If you have never traveled overseas with your children, London is an excellent starting point. The people are welcoming, the city is extremely child friendly, their transportation system is excellent, and they speak English which makes the journey a bit less intimidating.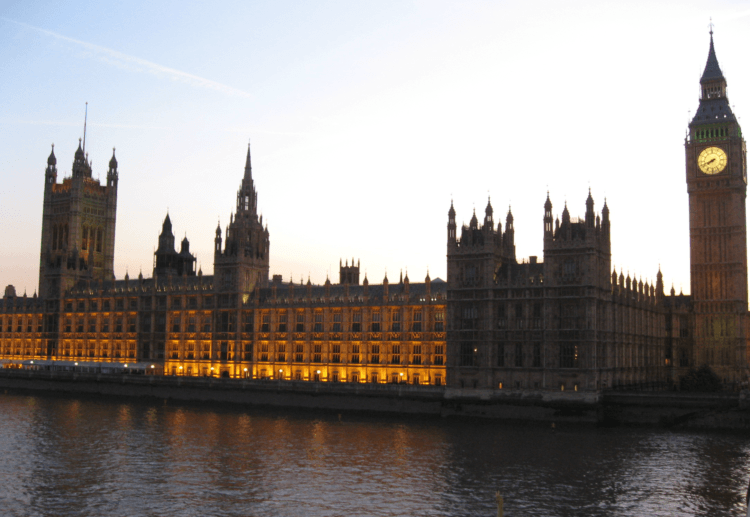 Some of our favorite sights and experiences in London are:
A Hop On/Hop Off Bus Tour – London is one of those cities with so much to see, it's almost better to see it by bus first, just to get your bearings. There are close to 50 bus stops including: Big Ben, Parliament, Westminster Abbey, Buckingham Palace, The London Eye, Trafalgar Square, and many more. Definitely worth the money in our book.
The Tower of London – Kids love exploring the corridors and seeing the crown jewels. Tours are kid friendly and the exhibits are very informative. (link is https://www.hrp.org.uk/TowerOfLondon/)
British Museum – Tons to explore including mummies, the Nereid Monument (looks like a Greek temple), the Rosetta Stone, a statue from Easter Island, and so much more. There's also a nice café for a quick treat. (link: britishmuseum.org)
Trafalgar Square – The heart of London, kids will enjoy running around the square, climbing around the statues, and playing near the fountains.
Warner Bros. Studio Tour London – Harry Potter – Just outside London, visitors to the studio have the opportunity to visit the Harry Potter sets, taste butter beer, ride a broomstick, and enjoy the magic that is Harry Potter. Even if you are not a fan of the book or movie, you will be after you experience this! (link wbstudiotour.co.uk)
Here's a list of cheap London hotels from 21$. Be sure to check this out if you plan to visit soon, as you won't get a better deal elsewhere!
Food Ideas:
Giraffe: This British chain has many kid friendly restaurants in tourist areas throughout London. The menu has many options and the prices are reasonable for London. (link: www.giraffe.net)
Wahaca: This restaurant's specialty is Mexican street food and they don't disappoint. Fun, vibrant atmosphere is perfect for children. Locations throughout London. (link: www.wahaca.co.uk)
Rome:
If your kids are a little bit older and have some knowledge of world history, they certainly will enjoy Rome. Even if they are younger, kids will be amazed seeing the antiquities on every corner. Children of all ages will love the pizza, pasta, and my personal favorite, gelato.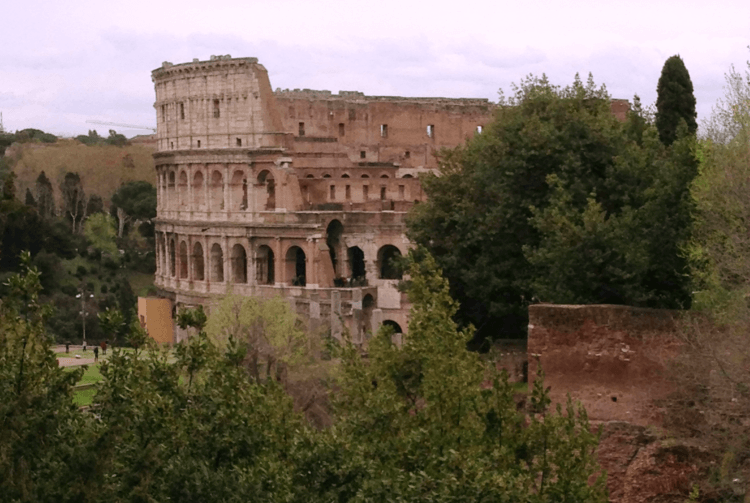 Some of our favorite sights in Rome are:
Colosseum – Kids of all ages will enjoy running through the tunnels and archways. The colosseum is a marvelous feat and the fact that it has survived 2000 years makes it even more spectacular. (link: www.coopculture.it)
Pantheon – The building's acoustics during a thunderstorm are crazy and our kids still talk about being trapped there during a thunderstorm. The surrounding piazza is charming and kids can run around after you enjoy a meal in one of the restaurants.
Trevi Fountain – The largest Baroque fountain in Rome is a major gathering point for tourists and locals alike. Everyone will gather there to enjoy their gelato on a warm day. Grab one nearby and join in the fun.
The Vatican and Sistine Chapel – If you plan on visiting the Sistine Chapel and Vatican with your kids be sure to reserve your tickets on line in advance. (link: https://biglietteriamusei.vatican.va/musei/tickets/do?action=booking) If your kids are like mine, this is so much better than having to wait in line. The artwork and sculptures will amaze them.
The Forum – The kids stumbled over the large stones, explored the buildings, and enjoyed magnificent views of Rome from the top of the hill. This was like a giant park with a bunch of ancient ruins!
Food Ideas:
Cantina e Cucina, Via del Governo Vecchio, 87: Just off Piazza Navona, they serve delicious pasta, risotto, and pizza. The staff was extremely personable and we would definitely recommend it.
Trattoria Antonio al Pantheon, Via dei Pastini, 12: We found this place near the Pantheon after trying to wait out a downpour. Our waiter was amiable, food was good (pizza and pasta), and the atmosphere was warm and cozy.
Copenhagen:
It's true what they say about the Scandinavian countries, almost everyone speaks English. In Copenhagen, not only is it easy to communicate with the locals, you will find they are very welcoming of tourists and their children as well. The city is extremely pedestrian and bicycle friendly and most tourist attractions are located within walking distance of the main shopping district, the Strøget.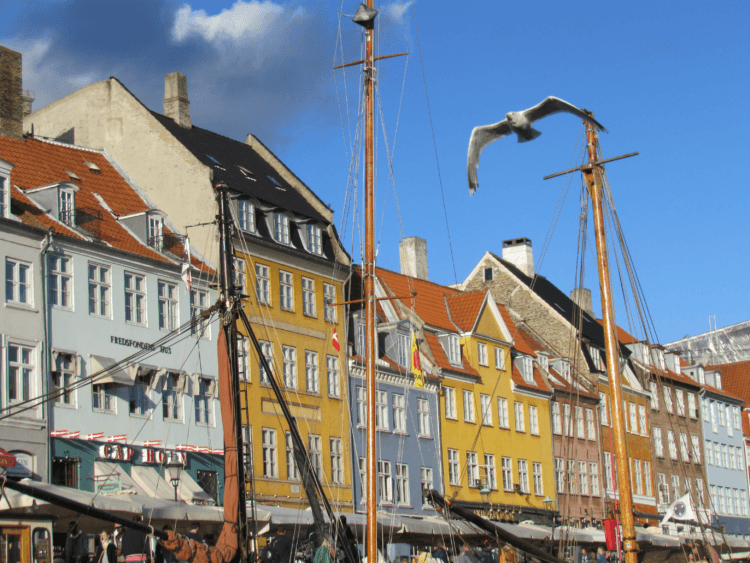 Our favorite Copenhagen sights are:
Take a canal cruise – Upon arrival in Copenhagen, your family should purchase a Copenhagen Card which entitles the card holder to free admission to 72 museums and attractions throughout Copenhagen as well as free transportation. The canal cruise is included. Take the cruise and explore the city. It's a perfect way to acquaint yourself with the city's charms.
Tivoli Amusement Park -This is the world's second oldest amusement park and children and adults will enjoy exploring rides and attractions from a different era.
Nationalmuseet – The national museum has a treasure trove of Viking artifacts, but my kids were most excited about the interactive children's museum. They would have stayed all day if I would have let them.
Rosenborg Sløt – This small castle in central Copenhagen has some unique treasures, including the crown jewels of Denmark. The kids enjoyed exploring the small rooms and alcoves as well as the surrounding gardens and park.
Day trip to Roskilde Viking Museum – About 30 minutes outside Copenhagen in the town of Roskilde is an amazing Viking Museum. If you time it right, you can even take a Viking ship replica out on the water. The artifacts are amazing and they have artisans workshops that will have your kids (and husbands) enthralled. (link: https://www.vikingeskibsmuseet.dk/en/)
Food Ideas:
Crepe Stand on Strøget: There are a few crepe stands up and down the Strøget, so pick one of them. Our kids loved the apples and cinnamon, powdered sugar, and Nutella. Yum!
Meyer's Deli, Gammel Kongevej 107: This restaurant, grocery, take-out, coffee shop is perfect for families. Stay and eat or grab and go. Quality food with a large variety. This one is located in Frederiksberg, but there are other locations.
Barcelona:
Barcelona has beaches, parks, plazas, and promenades. Essentially there are a ton of wide, open spaces for kids to run around and burn off some energy.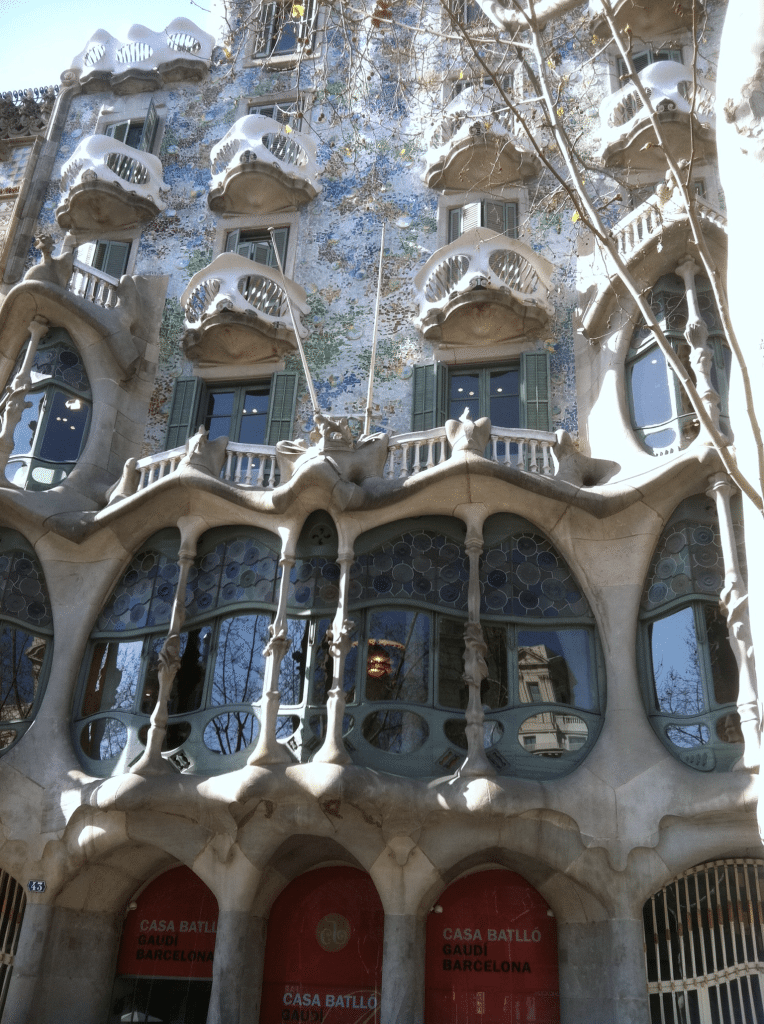 These are our best bets for Barcelona:
Casa Milà – This is one of Gaudì's creations. For kids it's like playing in a fun house at a carnival. (link: lapedrera.com)
Montjuïc Castle – The Parc de Montjuïc overlooks the city of Barcelona with views out to the Mediterranean. It is beautiful to visit on a day with nice weather. The castle is not very big, but has a moat, canons, a little café, and plenty of space to run around or have a picnic.
La Boqueria – This might be my favorite market in the world. Walking in the door, your senses are overwhelmed. The kids will beg you for smoothies and candies. Try it all, you won't be disappointed!
Ride the Teleférico del Puerto – This cable car travels from the beach to Montjuïc and back for an aerial view of Barcelona like no other. Not for the faint of heart, and not for a windy day, but a definite must when you're in Barcelona.
Playing at Barceloneta Beach – It's difficult to keep most kids from the beach so why try? The beach is clean and the kids will enjoy playing in the waves.
Food Ideas:
L'Ostia, Plaza de Barceloneta, 1-3: If you're looking for tapas fare, try this restaurant in a small plaza near the Barceloneta neighborhood. There are several choices to please everyone.
Gino's, Via Laietana, 71: Is a great choice for Italian food. They have several locations throughout the city and offer carry out if you would rather head back to your place.
Paris: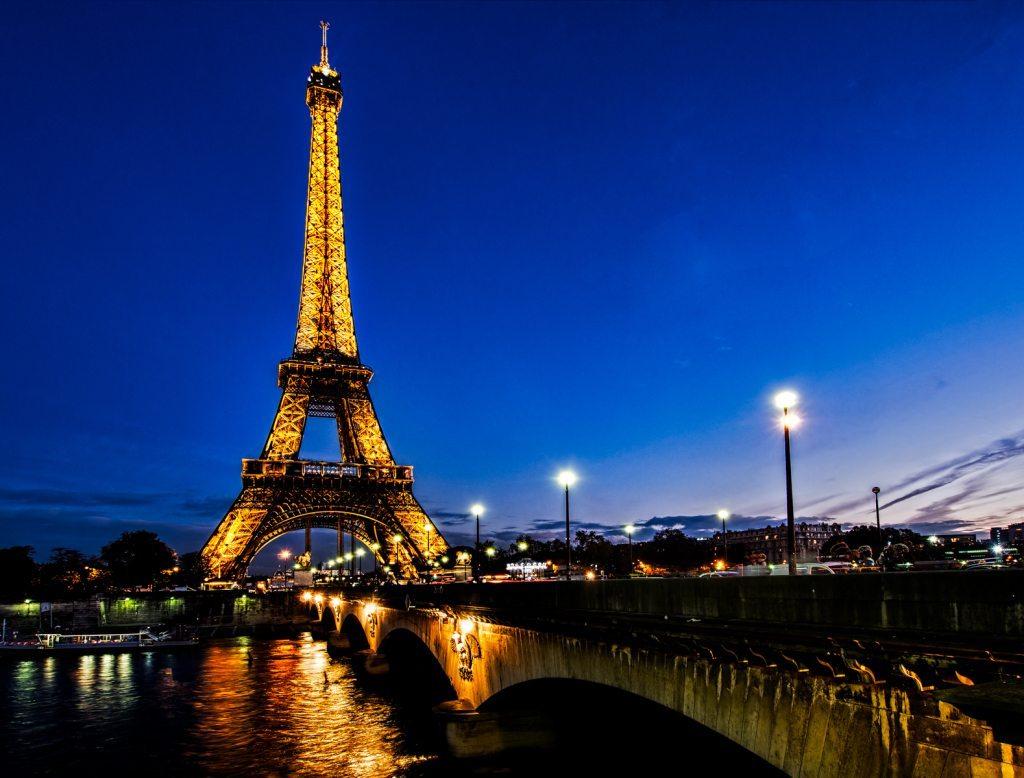 These are our best bets for Paris:
Visit the Eiffel Tower – Everyone wants to visit the Eiffel Tower. You must decide if you will see it from a distance, go up to the first or second level, or take the elevator to the top for a spectacular view of the city. I would recommend purchasing your tickets in advance at the official website. (link: https://www.toureiffel.paris)
Musee d'Orsay – What's not to love about an art museum in a former train station? Kids will love the artwork and the architecture of this beautiful museum.
Luxembourg Gardens – This is a perfect place to take a stroll, sit back and relax, and let the children run through the park. Sometimes there are puppet shows for the kids and they may be able to rent a small boat to sail in the fountains.
Hint Hunt Paris – This is not your typical tourist destination. Your job as a family is to find a way to escape from a small room in 60 minutes using a series of clues or be trapped forever. Lots of fun and great for a rainy day! (link: https://www.hinthunt.fr/indexen.php)
Day Trip to Palace of Versailles – I do not have the words to describe the beauty of Versailles. It is massive, it is stunning, and it is beyond spectacular. Kids will enjoy exploring the palace both inside and out. A fun day trip for the family.
Food Ideas:
L'Entrecote, 15 Rue Marbeuf – Tourists and locals alike line up for this restaurant's famous steak frites. Do yourself a favor and come early because lines can be long. The ambience is spectacular, not far from the Champs-Élysées and a night time view of the Eiffel Tower.
L'assiette aux fromages, 25 rue Mouffetard – Located in the Latin Quarter, this fondue restaurant is a perfect experience for families. The food is delicious if you like cheese and kids will enjoy dipping the different food in the fondue pot.
Our family loves to travel and Europe is one of our favorite destinations. These are only a few of our favorite larger cities. There are plenty of small towns that we love as well. Don't be afraid to travel with your children and see the world, it's the best education you can give them.
If you want to see more of Europe, consider getting a Eurail Pass with which to discover Europe by train. This is probably the best transportation option in Europe.

A HUGE Thank You to Kirsten who has shared so much great information with us! Be sure to visit her website Kids Are A Trip for more advice and tips on traveling with kids! I love traveling to Europe as well and have been to all the cities above except for Copenhagen. It looks and sounds lovely so it is now added to my travel list. Are you planning a trip to Europe with Kids? If so share your thoughts with us!
N.S.W.
photo credit for Kids Are A Trip-Paris photo:(photo credit: <a href="https://www.flickr.com/photos/57898157@N06/12288526456/">plume-rider</a> via <a href="https://photopin.com">photopin</a> <a href="https://creativecommons.org/licenses/by-nc/2.0/">cc</a>)