I have been anticipating the opening of Krog Street Market all year! Krog Street Market is built in a 1920's warehouse and is described as a "west coast-style" market. This indoor space with specialty stores and restaurants finally opened on 11/24/15. I took a walk through the brick building located in the hip urban area of Inman Park to see what many of us have been waiting for.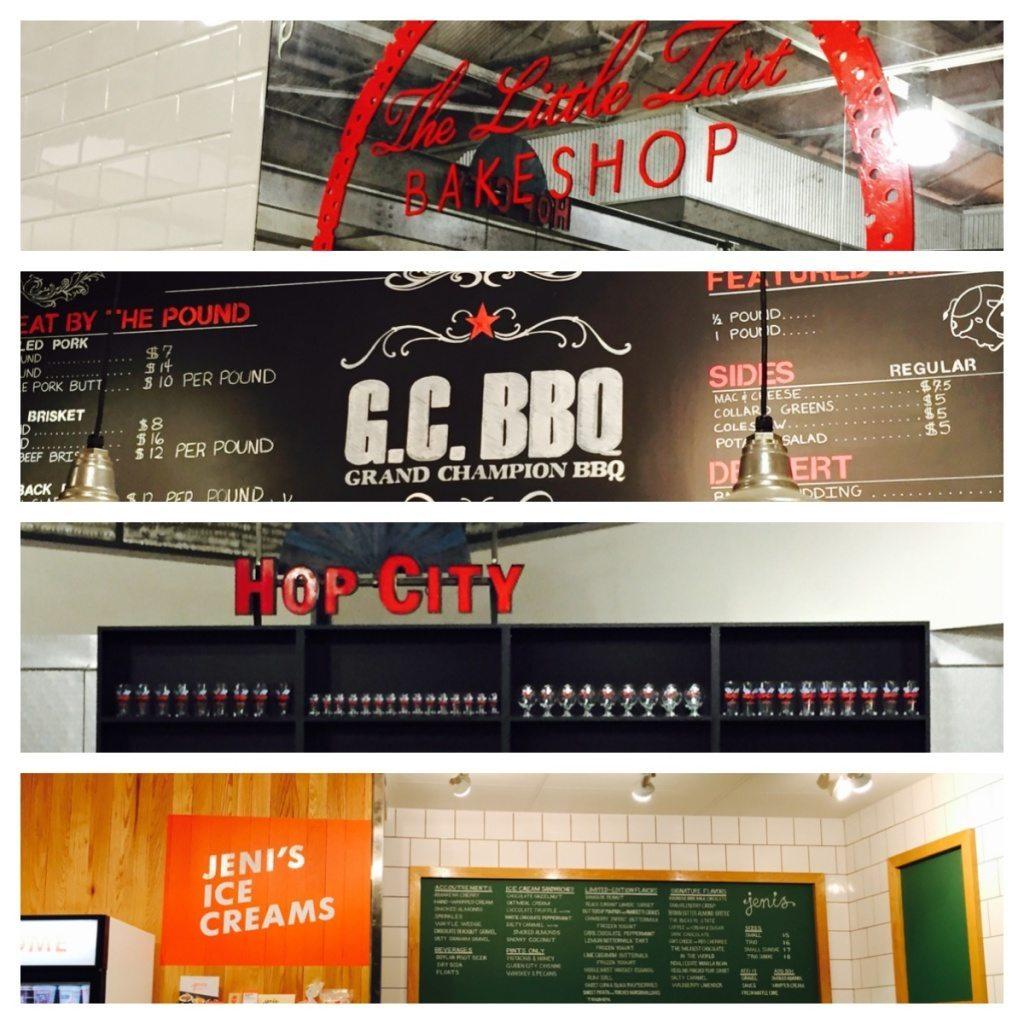 Restaurants: There are several restaurants of various sizes and cuisines located within Krog Street Market including Craft Izayaka. "Izakaya" in known as a casual Japanese restaurant in wish the food is served to accompany the drinks. With Chef Jey Oh at the helm Craft Izakaya serves Japanese fusion, sushi and sake along with Yakitori (grilled chicken or food) done on an authentic charcoal Japanese grill. The Luminary is from Top Chef: Las Vegas contestant Eli Kirshtein and this is his first restaurant! It is an American brasserie serving French inspired dishes but with regional touches. I had the pleasure of sampling G.C.BBQ (Grand Champion BBQ) at the Atlanta Food&Wine Festival. I definitely recommend the pulled pork and macaroni and cheese! I am looking forward to trying Gu's Dumplings from Chef Gu who has been in the business for over 35 years. They will be serving Szechuan cuisine and of course Chinese dumplings. Yum! Other eateries include Off The Dock Seafood, Spice Road by 2013 James Beard Foundation nominee for best new restaurant for Cardomom Hill-Chef Asha Gomez. Chef Asha Gomez is known for her award-winning Kerala fried chicken ( Kerala is a state in south-west Indian). Be sure to also try  "Superica"- a "Mex-Tex" restaurant by Chef Ford Fry who is from Texas! Who knew? "Yalla" serving Middle Eastern food from chef Todd Ginsberg of the restaurant General Muir who was a semifinalist for Best Chef: Southeast in the 2014 James Beard Foundation awards. "Fred's Meat & Bread" also from Chef Todd Ginsburg serves burgers, cheesesteaks, po'boys and more!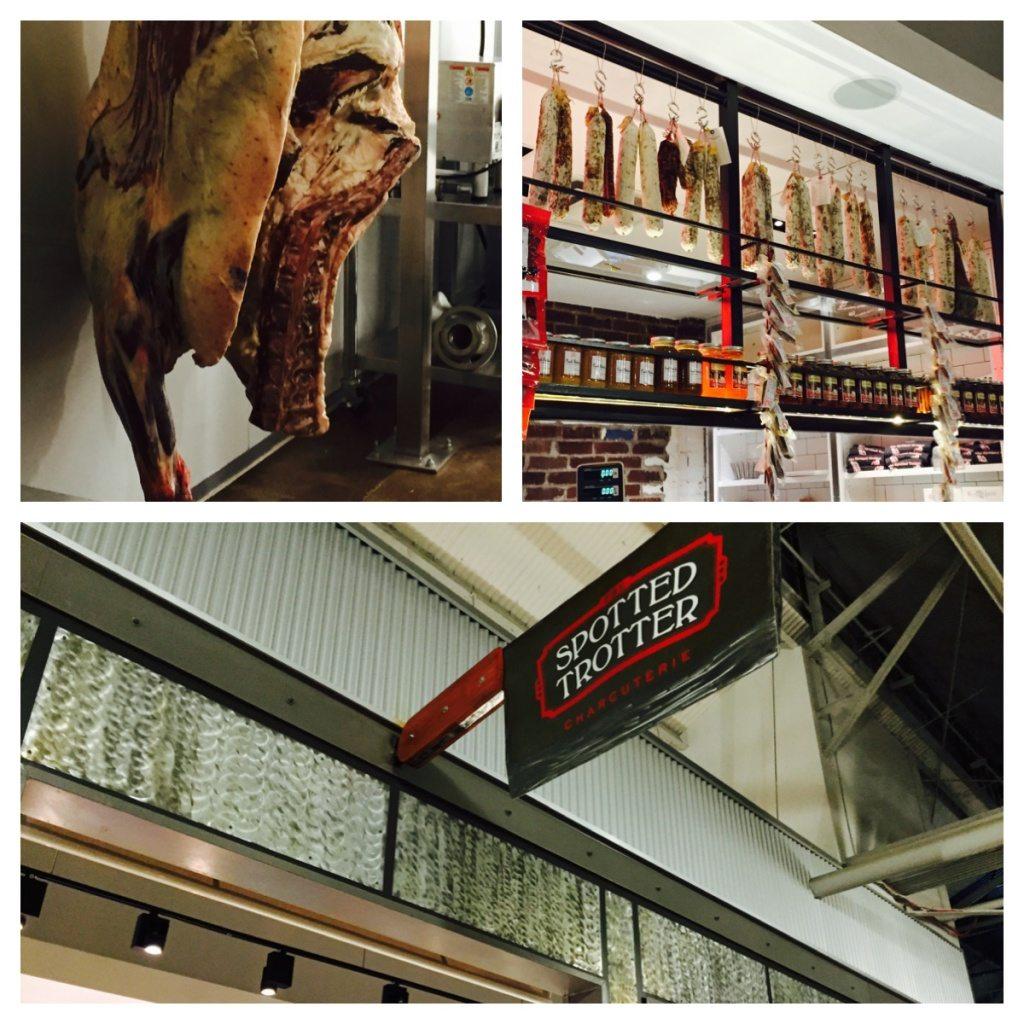 Look out for "The Cockentrice" which will be a restaurant from the meat charcuterie "The Spotted Trotter" and chef Kevin Ouzts. The Spotted Trotter is now open in Krog Street Market. If you are not full yet…head over to Hop City Beer and Wine or "The Little Tart Bake Shop" or "Pannus Bakery" and finish up with dessert from Jeni's Splendid Ice Cream! I have a Jeni's in my neighborhood and have written about how delicious and unique their ice creams are including spicy ones!
I honestly can not believe how many award winning and nominated chefs will have outposts in Krog Street Market! I can not wait to try all the different cuisines! Please be sure to check the Krog Street Market website for opening dates and times for these restaurants as some are listed as "Coming Soon".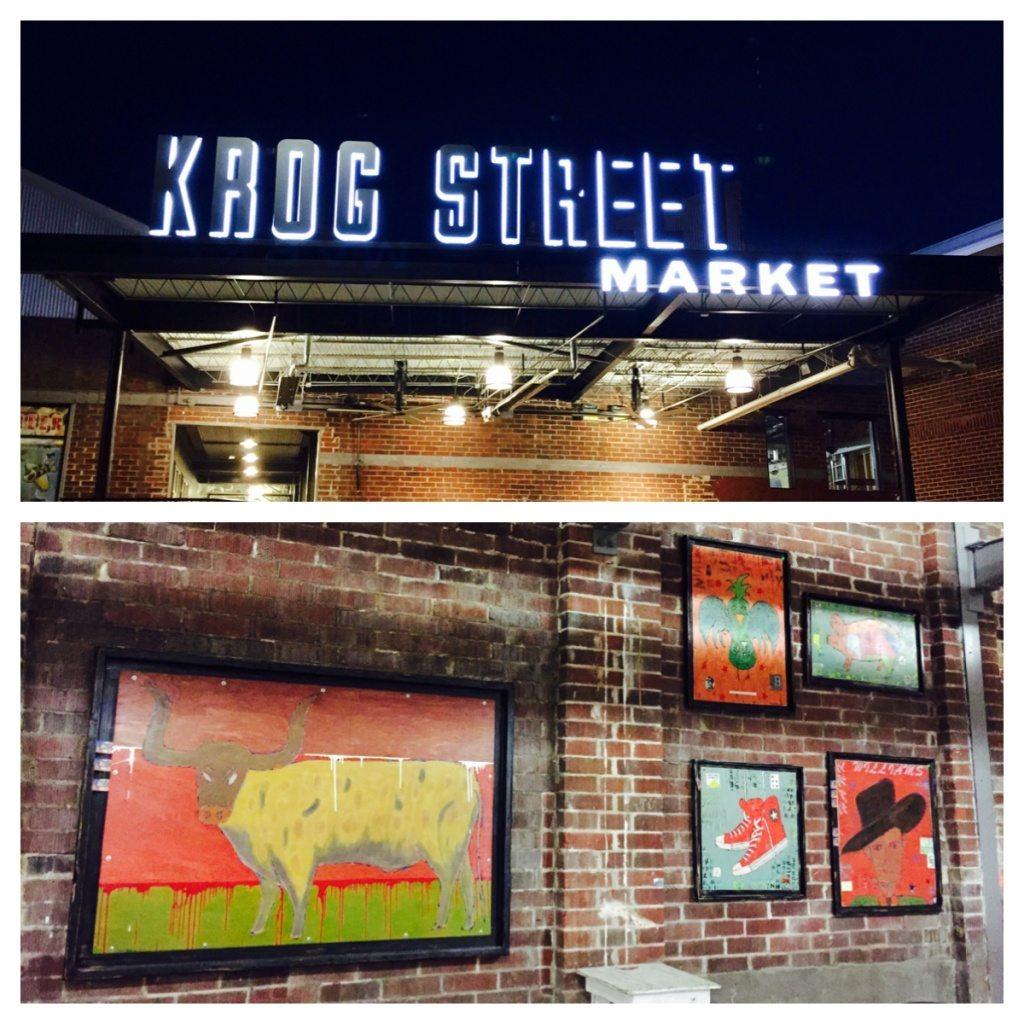 Shops: "The Collective" is open seven days a week and offers everything from home and garden to jewelry to gourmet foods. "French Market Flowers" is also open 7 days a week and sells floral arrangements as well as plants and gifts. "Krog Street Pet Works" sells unique gifts, food and toys for pets. "Mama Handmade Bath and Body" sells all natural bath and body products plus candles and cards. So, I am a chocoholic so when I read about "XOCOLATL Small Batch Chocolate" I was really excited! They make dark chocolate from beans to bar on site and packaged for sale right in the store.
Be sure to check the website for all current openings and future ones. Have fun exploring this great market in Atlanta! Come back and share your thoughts with us!
N.S.W.