Highlights of the 2015 Atlanta Food & Wine Festival!
From May 28th thru May 31st the Atlanta Food & Wine Festival celebrated their 5th anniversary. This annual event, located in Midtown Atlanta, draws chefs and restaurateurs from all over the South. Think Alabama, South Carolina, Mississippi, Tennessee and more! During the festival there are over 90 classes, four tasting tents and two dozen events. So, there is something for everyone. I attended this event for the first time last year and discovered many delicious local eats in the tasting tents. This year I was privileged to receive a media pass which allowed me to explore more of the Atlanta Food & Wine Festival. Below I share some of the highlights of the festival and a recap of the events I attended.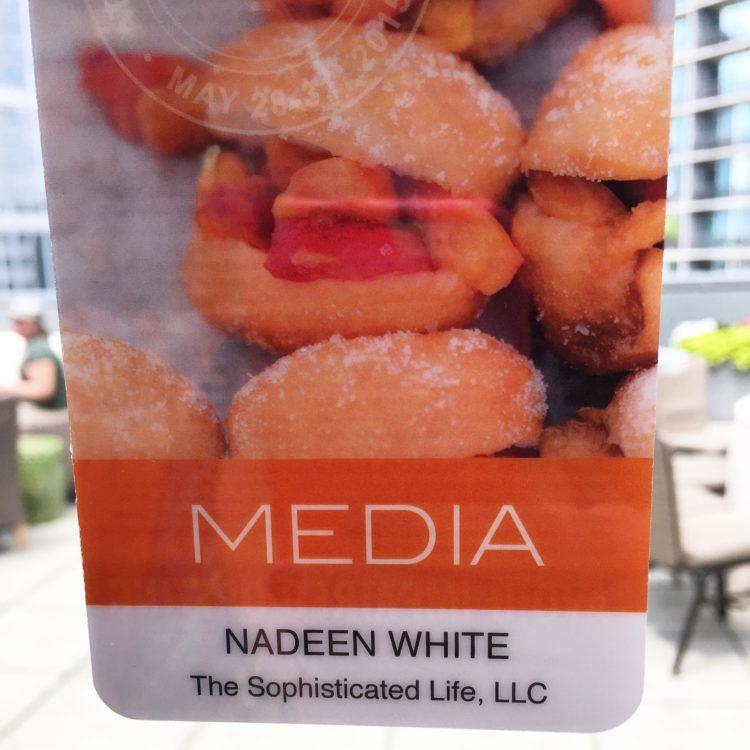 The Connoisseur Experience:
The Connoisseur Experience provides participants with daily breakfast made by award-winning chefs, reserved seats at cooking demonstrations and food and beverage service with wine. In addition, there is the "Connoisseur's Lounge" which is specifically designed with a new theme each year. Participants of the Connoisseur experience may participate in a dinner series with award winning chefs and have a designated space in the tasting tents.  Although I was not able to attend the festival through the Connoisseur's experience this year I hope to do so in the future!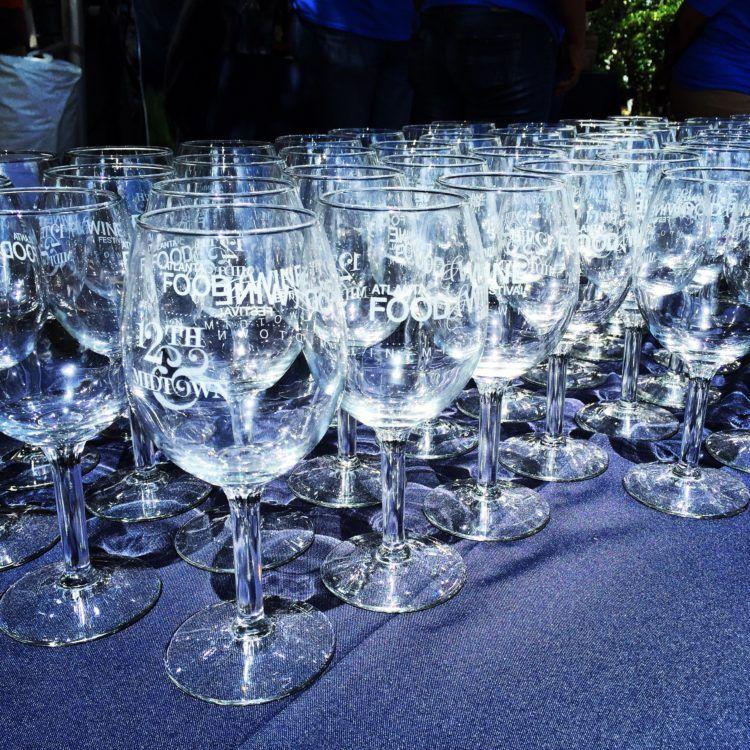 The Festival Classes:
The festival classes also called learning experiences, offer a wide range of events from chef cooking demos to spirit and cocktails tastings and teachings. There were also wine tastings, grilling demos and unique classes such as the "International Language of Rice" and "Bugs and Chocolate"! Every year Southern Living magazine has a test kitchen which gives attendees a behind the scene peak at the process by which iconic and delicious Southern recipes are created.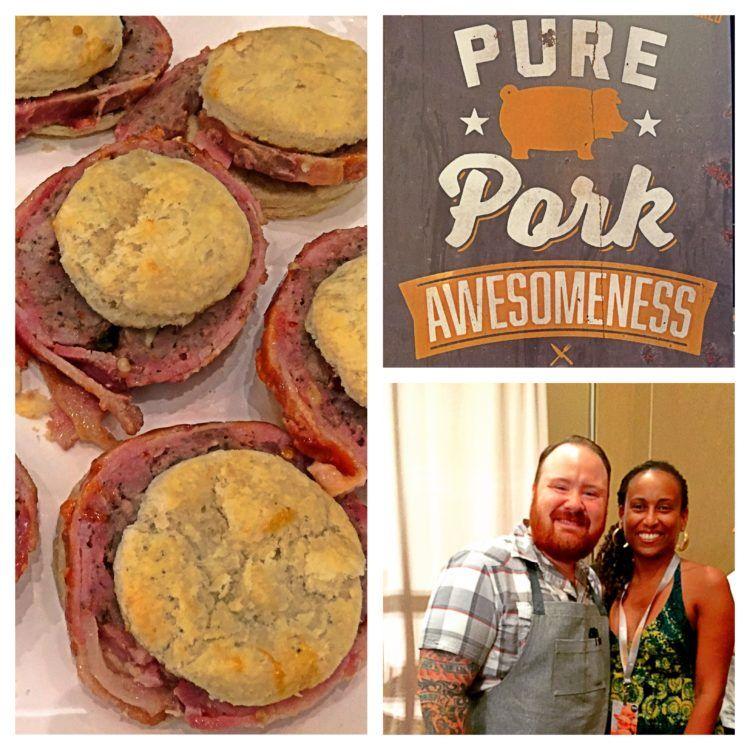 This year I was able to attend Top Chef Kevin Gillespie's cooking demonstration. It was called "pork awesomeness". I am a huge fan of Chef Kevin Gillespie and his restaurant Gunshow here in Atlanta so this was a special treat for me. During his demonstration Chef Gillespie showed his sense of humor while describing different types of pork and bacon and how to prepare them. He latticed bacon and placed pork within it with jalapenos and cheese then rolled it into the size of a large burrito. He then baked it and topped it with BBQ sauce! To serve it he sliced it and placed pieces in between the flakiest most buttery biscuits!
The Tasting Tents:
Can you say foodie heaven? Sprawled out across 4 blocks in Midtown, attendees can eat and drink nonstop for three hours. Expect all types of food, wine, desserts, popsicles, cocktails & more! I was literally stuffed after just two hours. The tasting tents are organized into sections and you are given a map so it is easy to navigate. There were areas for chicken, BBQ, craft beer, seafood, sweets and bread. There were also stations with vendors from states such as Alabama, Mississippi and South Carolina. Quench your thirst at the Southern Wines & Spirits section or on a lemonade drink with assorted liquors or at the Patron Tequila Popsicle stand!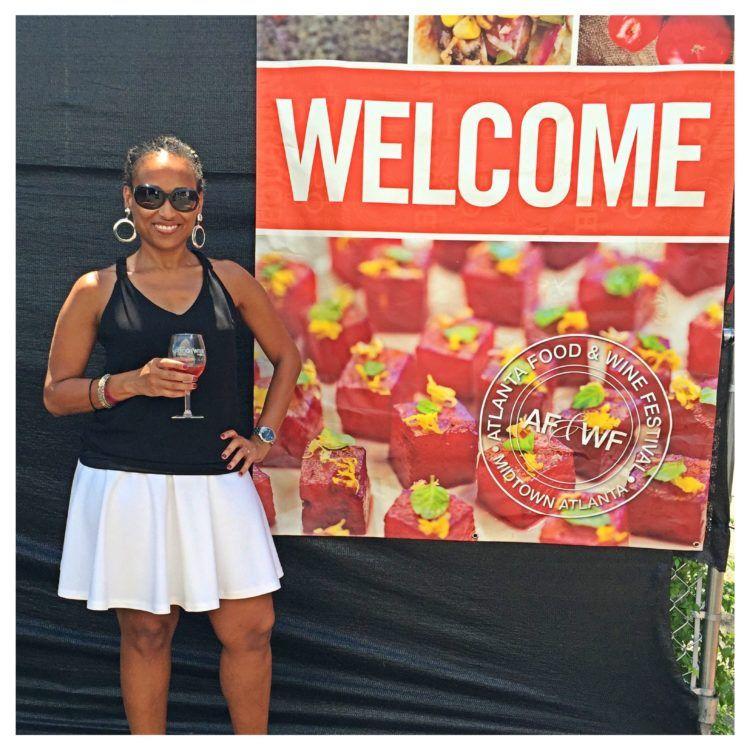 Some of my favorites from last year were back including Revolution Doughnuts and Grand Champion BBQ which now has a location in Krog Street Market. One of my favorite restaurants in Atlanta-Taqueria del Sol- did not disappoint with their chicken tostado. Also, I discovered new delicious eats such as the "Indian shrimp & grits" from Atlanta restaurant Bhojanic which was located in the Imports & Inspirations area. One of the highlights of the tasting tents for me was the large amount of South African Wine vendors! I was able to sample several wines from the Eastern Cape.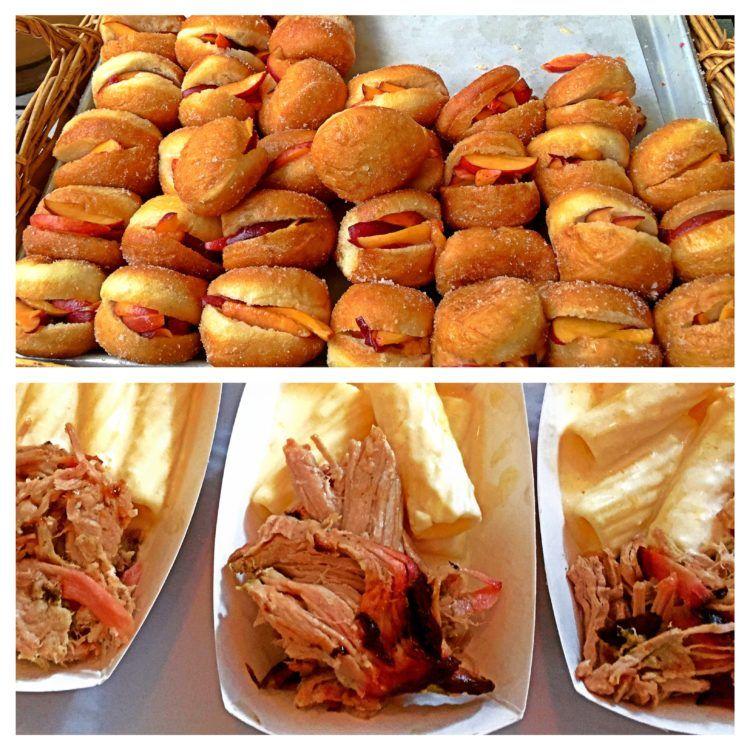 Culinary RoadTrip through South Carolina:
I was able to attend the Culinary RoadTrip through South Carolina event. It was held on the deck on the 14th floor of the host hotel-Loews in Midtown. It was a lovely night with cool breezes, life music and masterful chefs cooking up delicious South Carolina eats! There were chefs and restaurants represented from all over South Carolina including Charleston, Greenville and Spartanburg.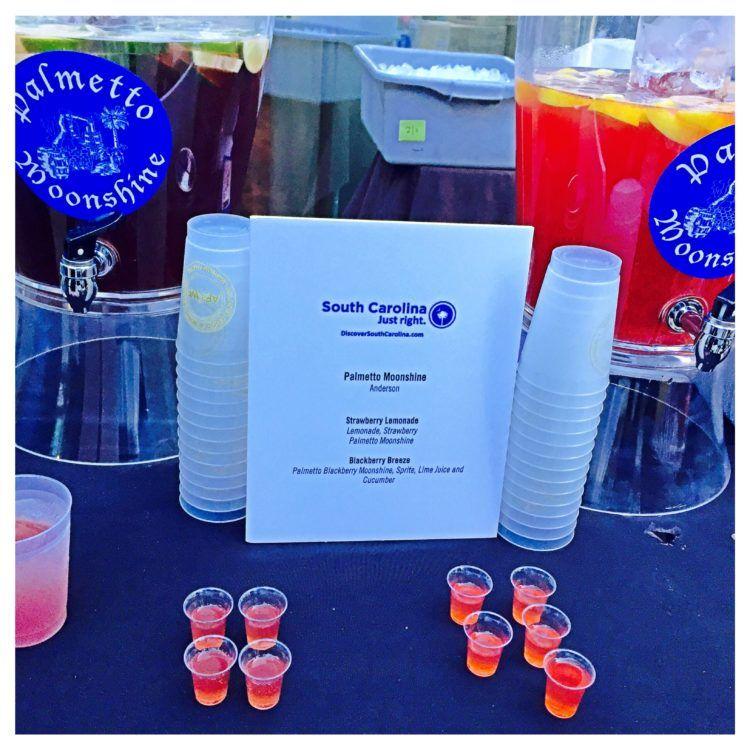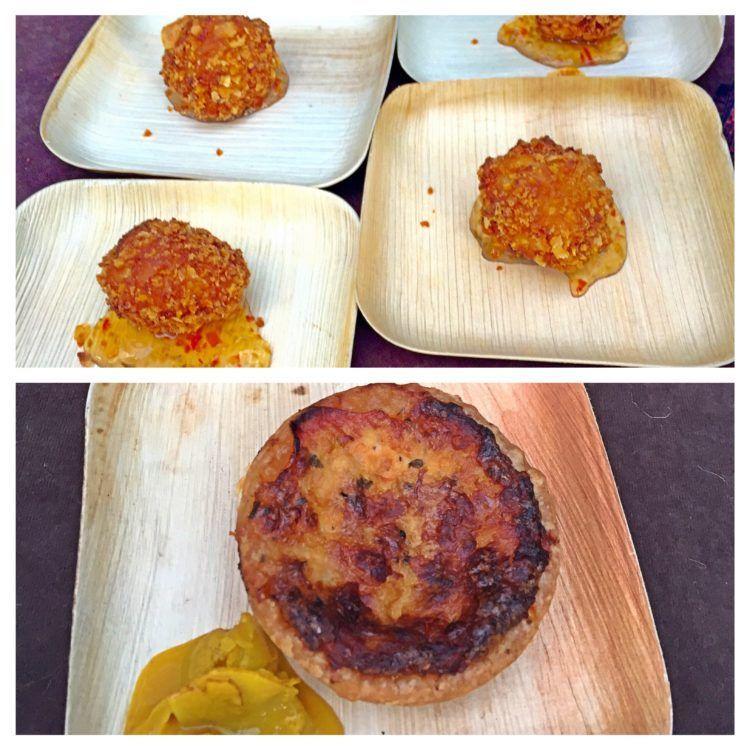 We started off with fruity moonshine from Palmetto Moonshine located in Anderson. We then headed over to "Grits & Groceries" located in Belton for some yummy blue cheese ham balls and tomato pie. Some other favorites included the lamb ribs with turnip kraut from "The Grocery" in Charleston and the BBQ chicken with mac and cheese from "Juniper" located in Ridge Spring SC.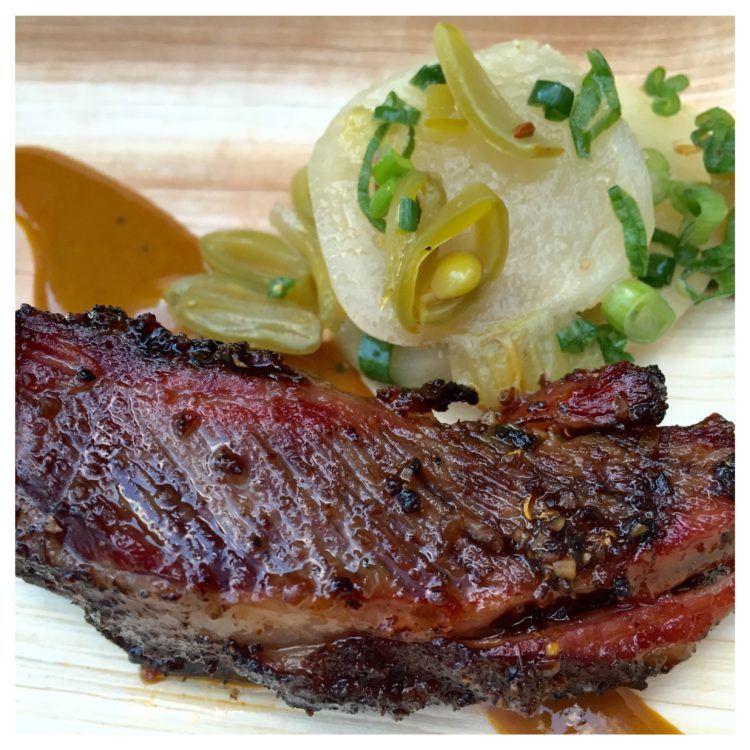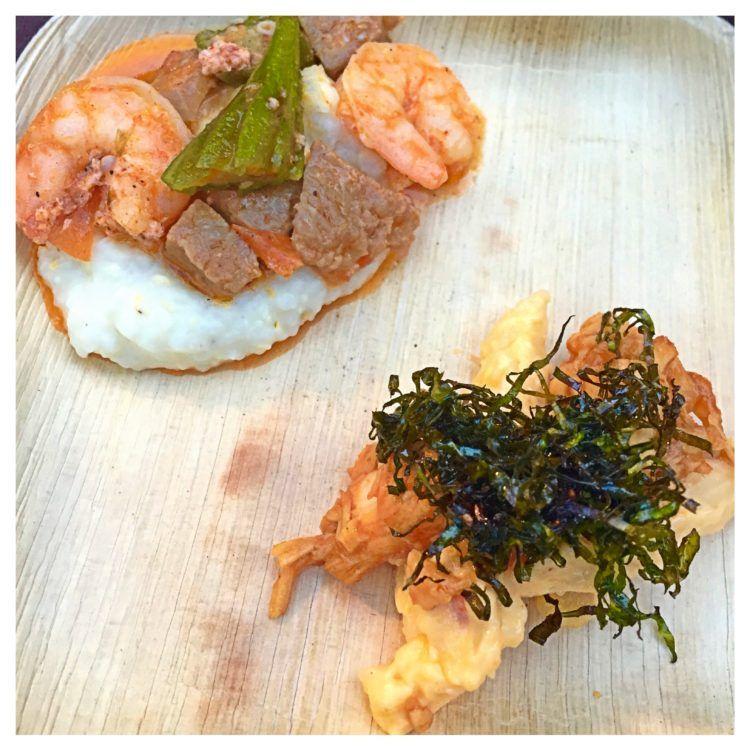 I had Caroline's cakes last year and was quite happy to see their station filled with coconut and caramel cake slices. I definitely look forward to visiting these establishments when I travel back to South Carolina!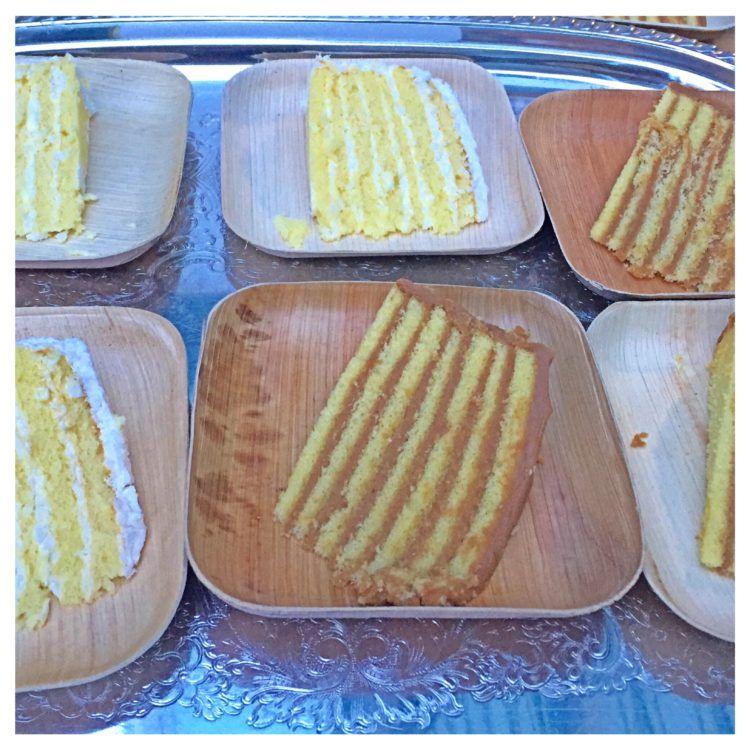 Overall I thoroughly enjoyed the 2015 Atlanta Food & Wine Festival! I hope to attend even more events next year. Did you attend the festival? If so share your thoughts with us below! For more information on the Atlanta Food & Wine Festival visit their website.
Although I received a media pass with complimentary attendance to certain events of the Atlanta Food & Wine Festival, all opinions expressed here are my own.
N.S.W.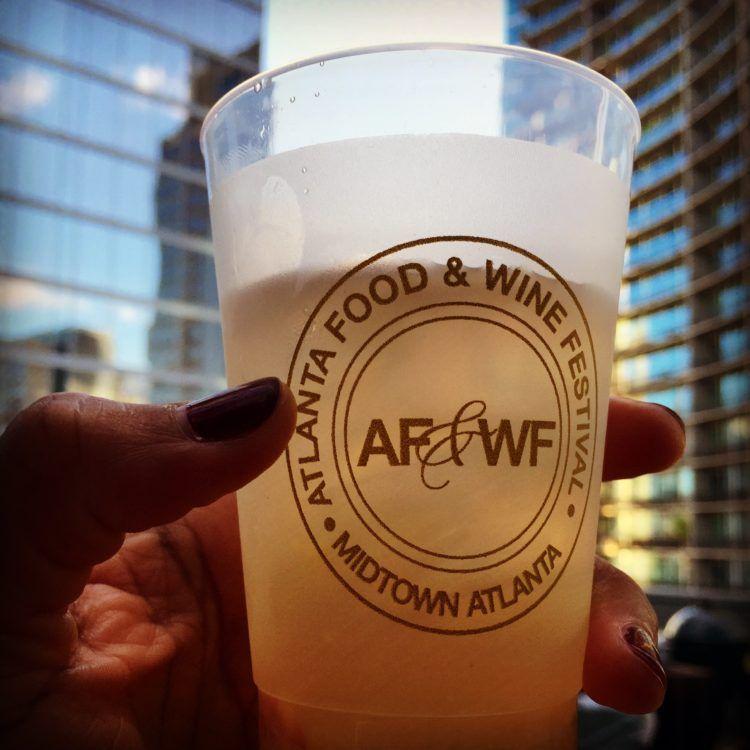 Comments
comments