This post contains affiliate links. However, all opinions expressed here are original. If you click through on a link, you won't pay a penny more, but I'll receive a slight commission which helps me keep this information available to you. Thanks!
---
Jolly old England! I look forward to visiting London and England again to explore more sights and areas. However, during a trip to Paris I was able to spend 24 hours in London and it was marvelous! In such a short time you are able to see many national landmarks and famous sites as well as eat fish and chips of course. Whether you have a layover in London or visiting from a neighborhood country, here are my travel tips for 24 hours in London. (the pictures below are from a few years ago on an older camera so please excuse the less polished appearance)
24 Hours in London: What to do, see, & eat!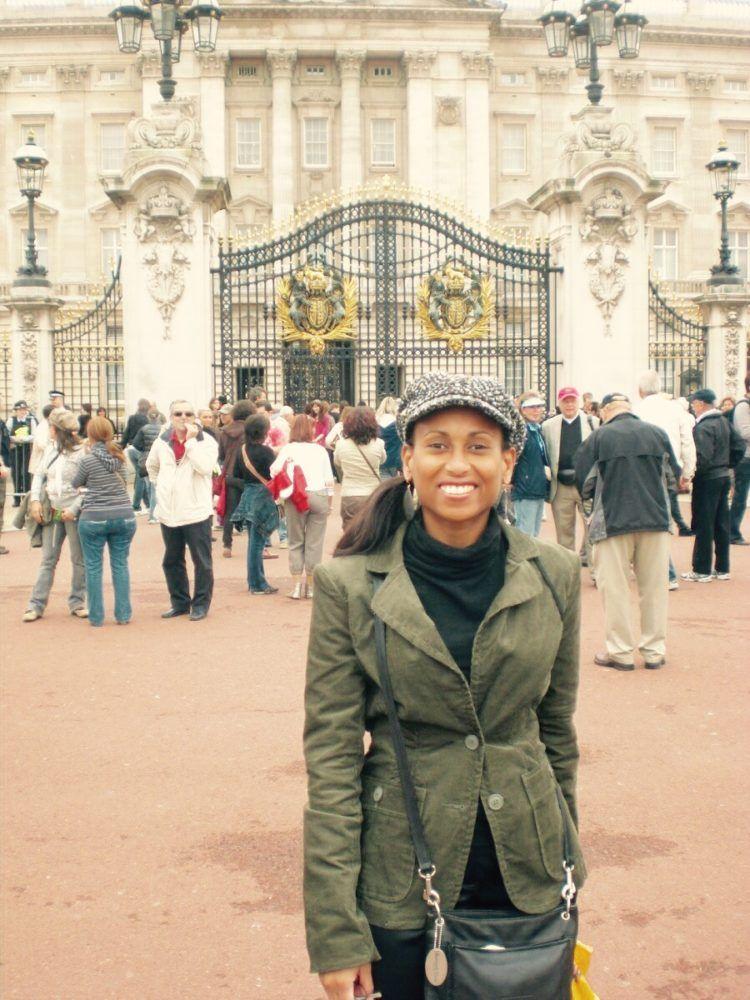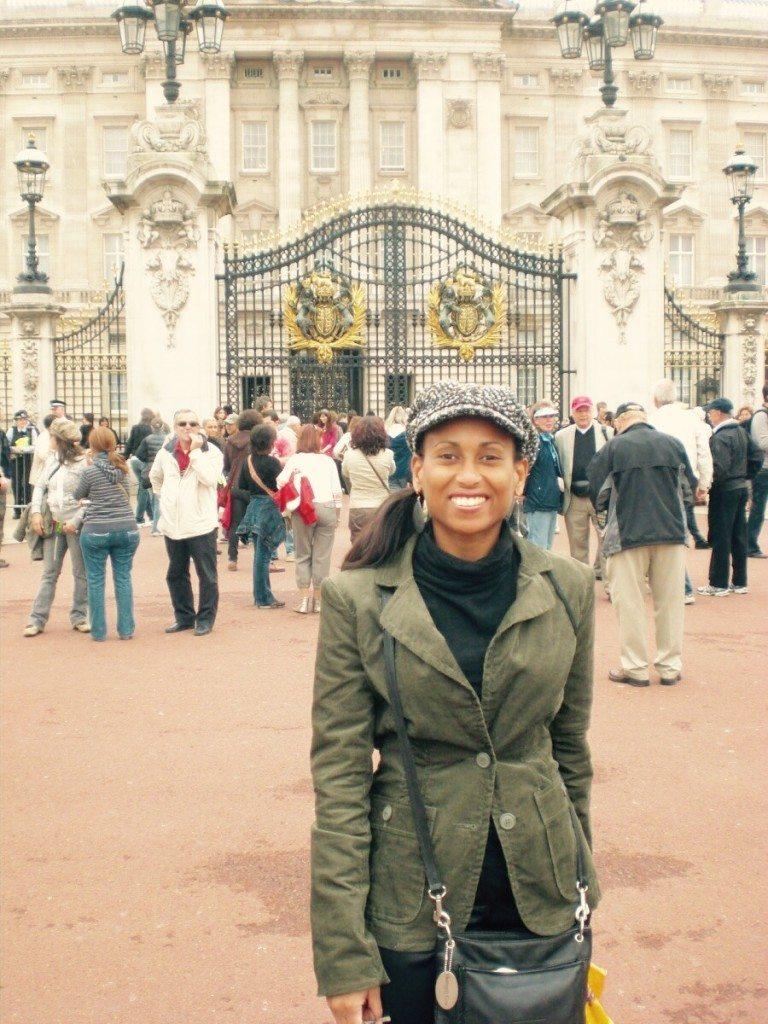 Traveling to London from Paris:
The Eurosta is a convenient, easy and comfortable way to travel from Paris to London and vice versa. The trip lasts approximately 2 hours and 15 minutes and cost $59 one way. We arrived in London and changed money into pounds which I highly recommend. If you want to see more of Europe, consider getting a Eurail Pass with which to discover Europe by train. This is probably the best transportation option in Europe and the UK.
We arranged to do a "hop on hop off" bus tour in advance and were escorted to their main station from the train terminal. There are many companies that offer this tour including Golden Tours by Grayline. A one day pass is currently only $33 dollars and it offers over 60 stops on 4 different routes. These tours are multilingual which is also great for non-English speakers. I was tickled that it was a traditional British double-decker bus with a Sex in the City ad on the sides!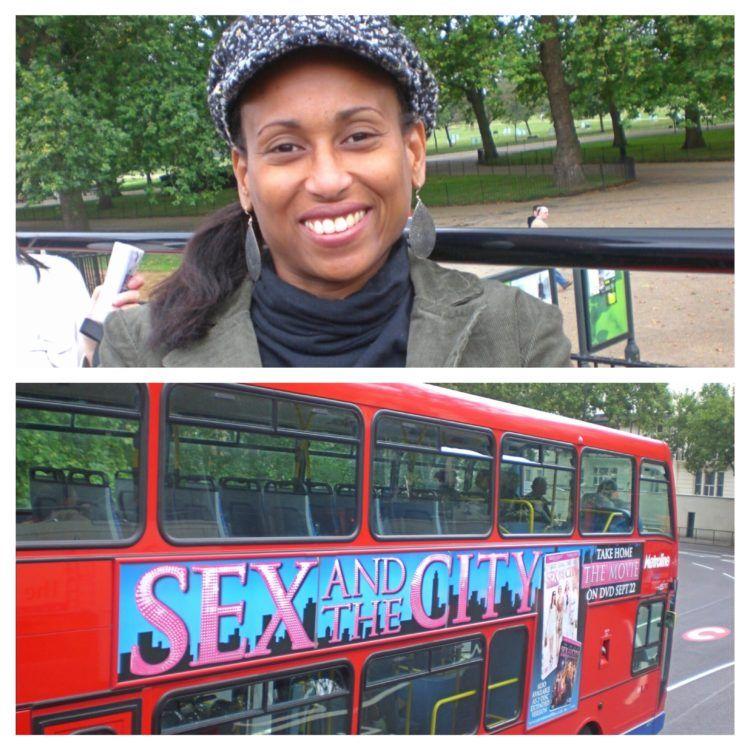 Since we only had 24 hours in London we reviewed the maps and picked major sights and monuments. We spent most of our time in the City of Westminster which is in the central area of Greater London.
Visit Buckingham Palace and watch the Changing of the Guard:
Of course this was our first stop during our 24 hours in London! I have always been fascinated with the British Monarchy. I remember waking up at dawn as a young child to watch Prince Charles and Princess Diana get married. This may be due to my Jamaican background. Jamaica was a British Colony and we still practice many traditional customs such as drinking tea. We were fortunate to see the changing of the guard while we were visiting and hopefully you are too. Unfortunately we did not spot any royals 🙂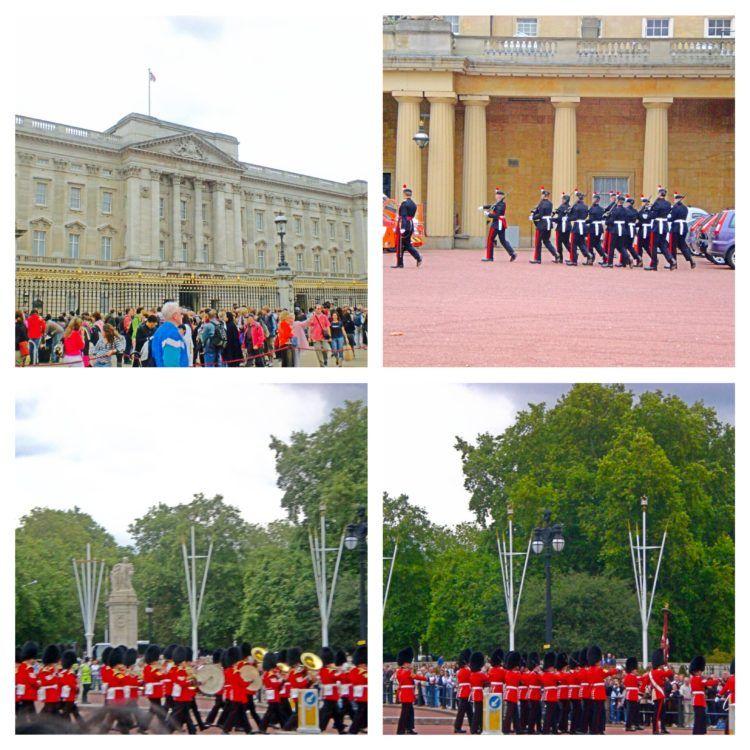 Visit National Landmarks:
Westminster Abbey:
We made a stop at Westminster Abbey and I marveled at the gothic architecture. It is a UNESCO World Heritage site and most recently the site for the wedding of Prince William and Princess Catherine. I listed Westminster Abbey in my post of "The Top 10 Cathedrals in the World worth traveling to." If you would like more details on Westminster Abbey and enjoy churches and architecture I definitely recommend this post.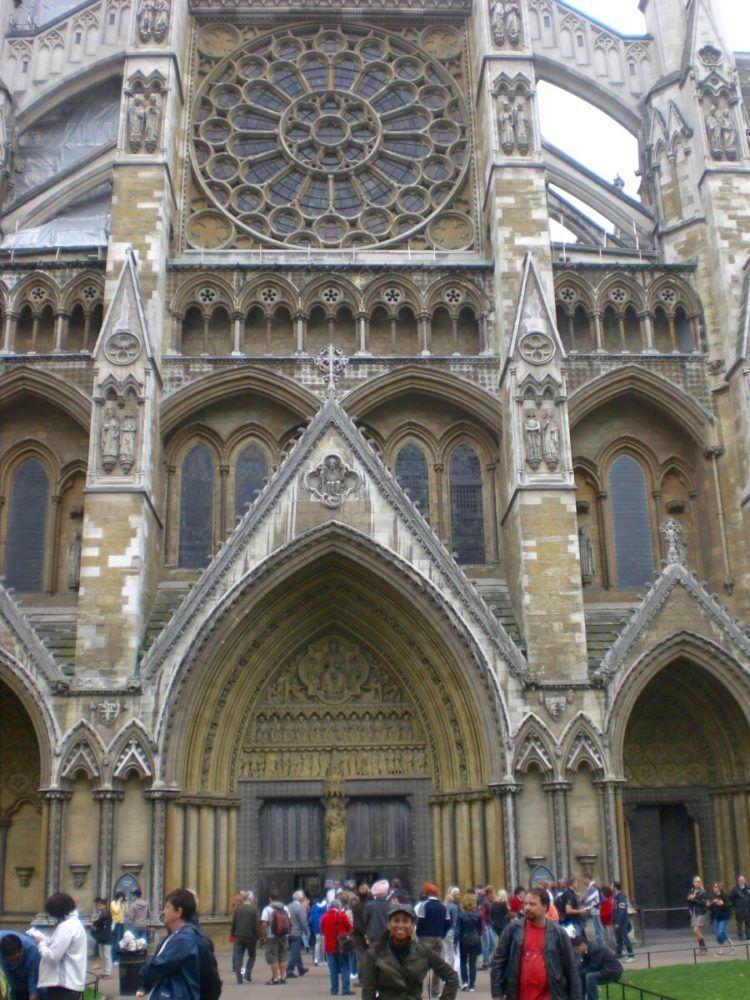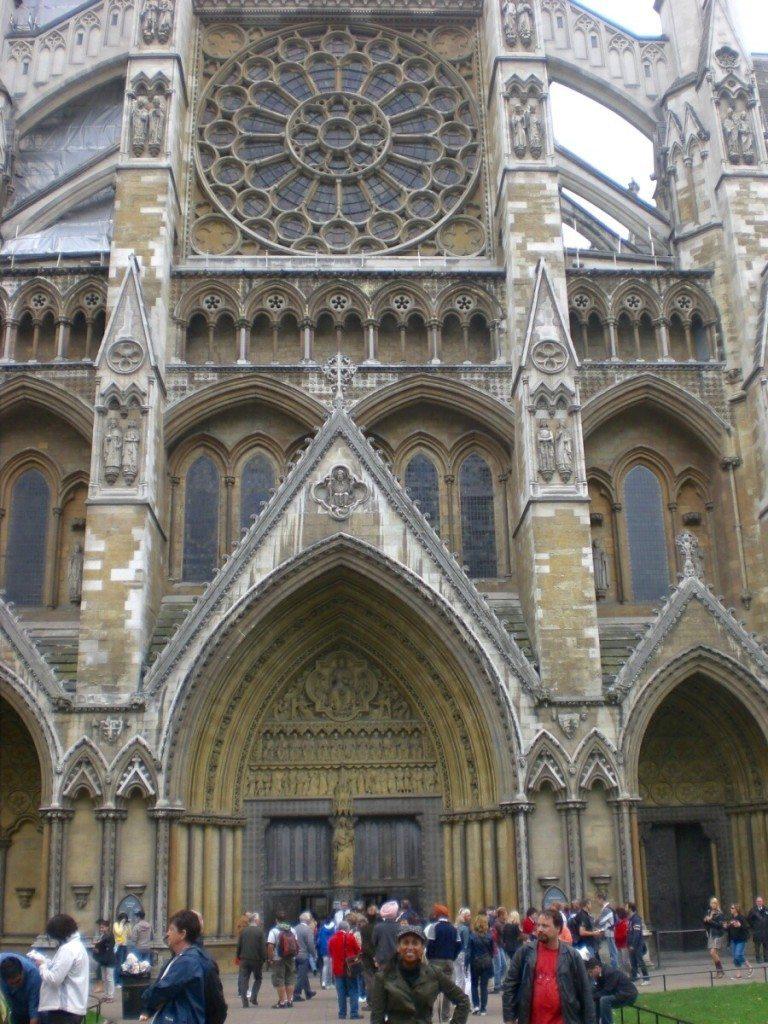 Tower of London:
This enormous building is one of the most famous fortresses in the World. Over the years it has been a prison a palace and even a zoo! Go figure!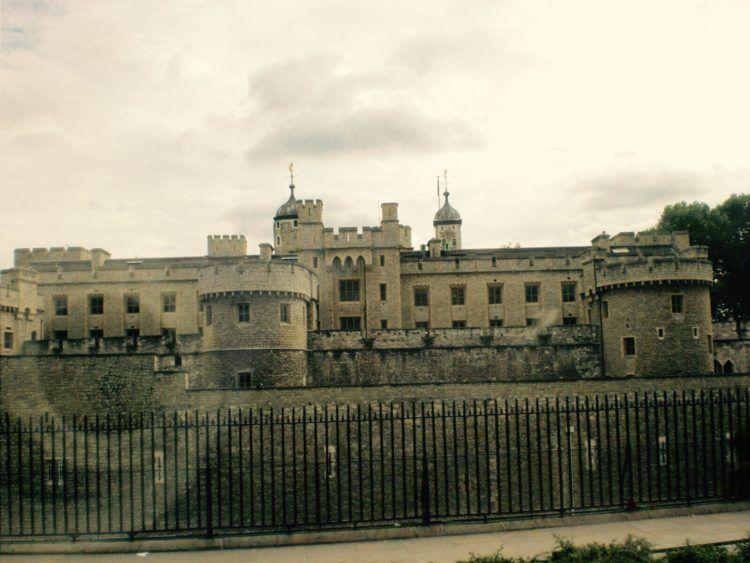 Tower Bride:
The Tower Bridge in London is a sight to behold and easy to see during your 24 hours in London. It spans the River Thames and has been in existence since 1894. Did you sing the song "London bridge is falling down, falling down.." as a child? Well the pictures you see of the famous bridge in London is Tower Bridge not London Bridge. There have been several bridges over the years in the location of the London Bridge. Fun fact: the previous London Bridge was sold to an American oil tycoon who rebuilt it in Lake Havasu City, Arizona.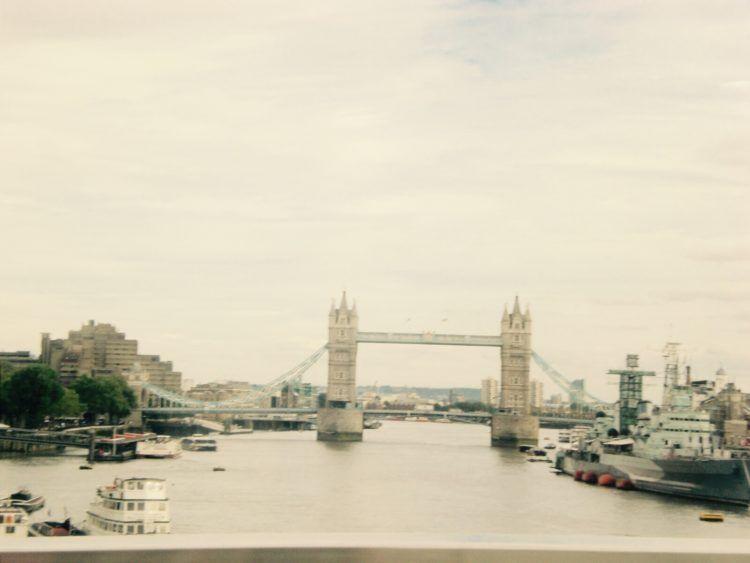 Big Ben:
Big Ben was formerly known as "Clock Tower" and was renamed the "Elizabeth Tower" in honor of the Diamond Jubilee of Elizabeth II. It is located at the north end of the Palace of Westminster/Houses of Parliament. It is over 150 years and very unique so do not miss it!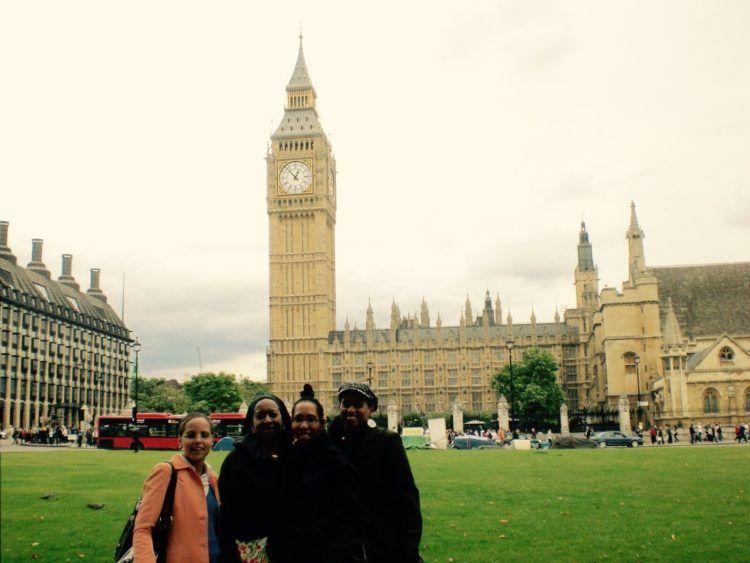 Houses of Parliament:
The Palace of Westminster is the meeting place for the two houses of parliament of the United Kingdom. It is located on the River Thames and the views from there are amazing! This is also a UNESCO World Heritage Site.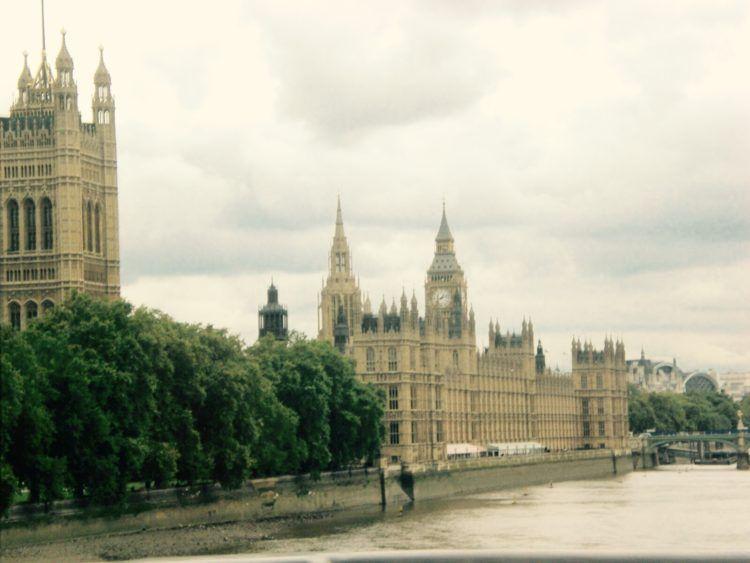 The London Eye: (More of an attraction vs a national landmark)
So this is interesting. I am just now reading that the official name is the "Coca-Cola London Eye"! After several names it became the Coca-Cola London Eye in January after a branding agreement. Since I live in Coca-Cola headquarters in Atlanta and it is as American as apple pie, this is a bit odd to me. Anyway, The London Eye is a giant Ferris Wheel located on the River Thames. It is the tallest Ferris Wheel in Europe and consists of sealed and air-conditioned capsules. Unfortunately I did not get to ride the London Eye but I have heard the views are amazing! If you want to ride the London Eye during your 24 hours in London, consider getting tickets in advance online.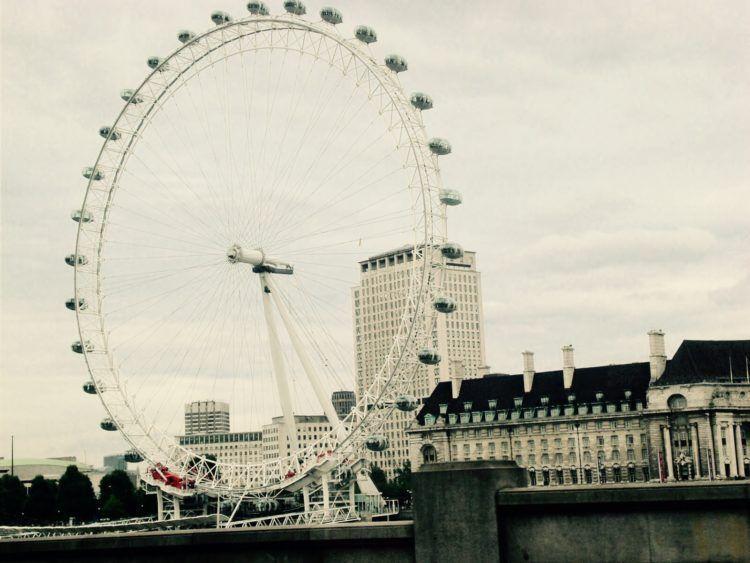 Visit famous Sculptures:
Winston Churchill: We made a stop at the statue of one of Britain's most famous leaders during our 24 hours in London. Winston Churchill aka Sir Winston Leonard Spencer-Churchill was an artist, an officer in the British army, and a writer. He won the Nobel Prize in Literature. Fun fact: he was the first person to be made an honorary citizen of the United States! His statue is located in Parliament Square.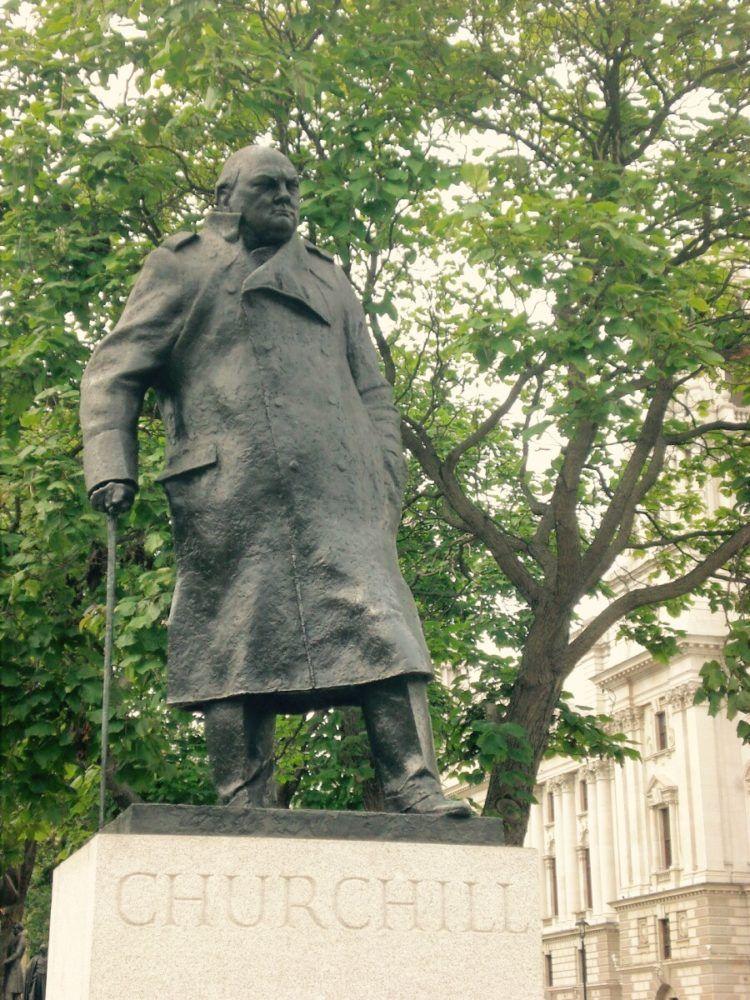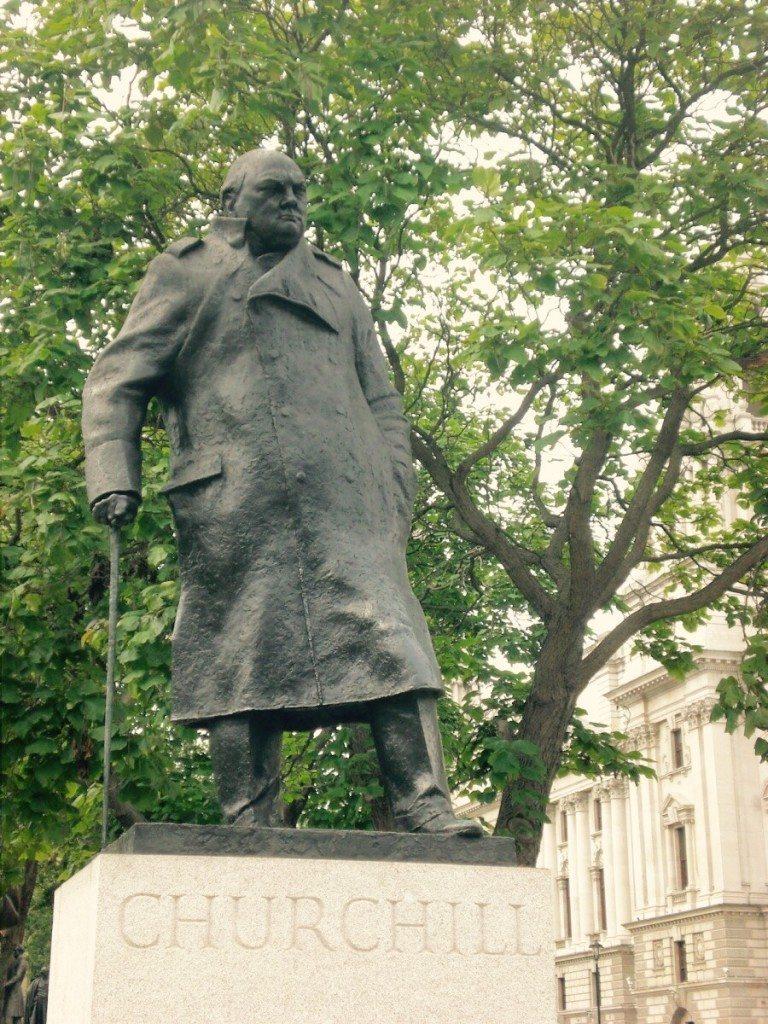 Nelson Mandela: We also made a stop at the statute of this famous South African leader. I am sure I do not have to tell you about his accomplishments! His statue is also located in Parliament Square.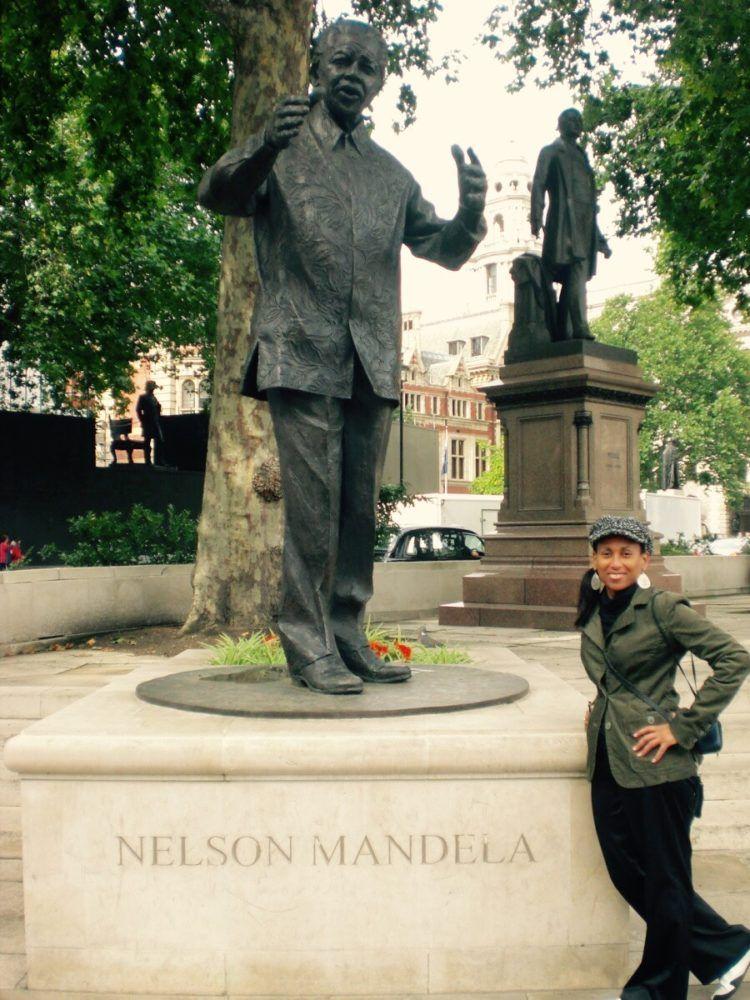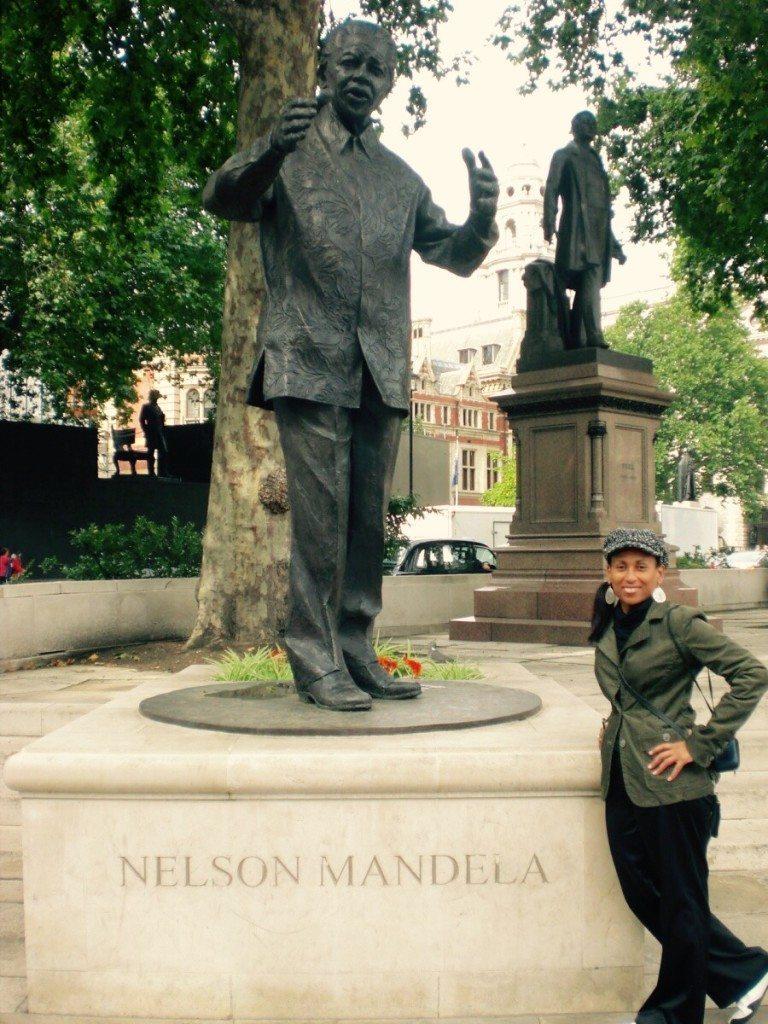 Stop By Trafalgar Square!
Trafalgar Square is also in central London in the City of Westminster and is an easy stop during your 24 hours in London. There is a lot of hustle and bustle in this square. Within the square there is a fountain, the National Gallery, a church and several statues and monuments. Look out for the four lion statues by Nelson's column.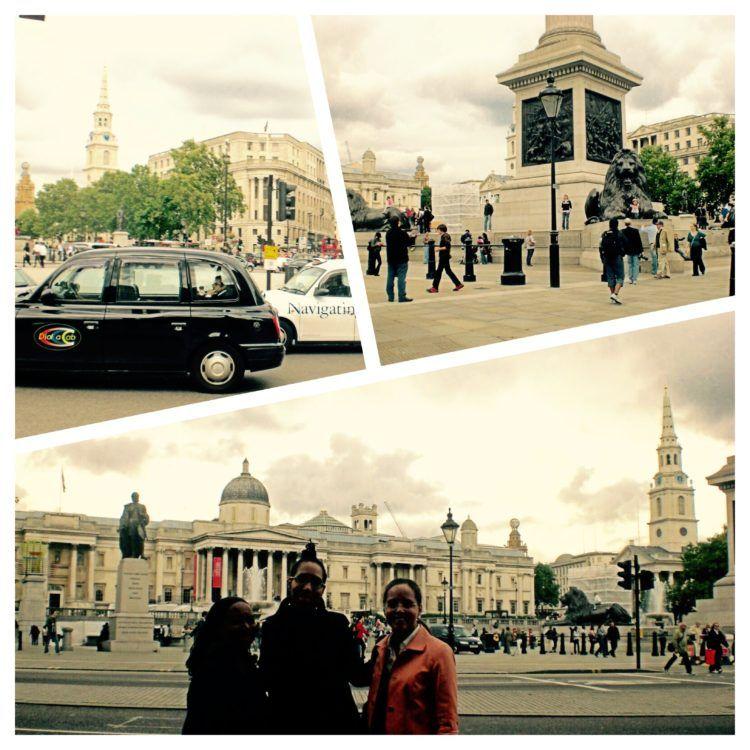 Eat Fish & Chips!
I may have saved the best for last. During your 24 hours in London you must visit a pub for traditional fish & chips! We went to the Sherlock Holmes Pub and had an unforgettable meal of fish & chips. If you think it is the same as the ones in the U.S., trust me it is not. I have never had such well battered, flaky, thick juicy fish before or after. And best of all it is was not greasy!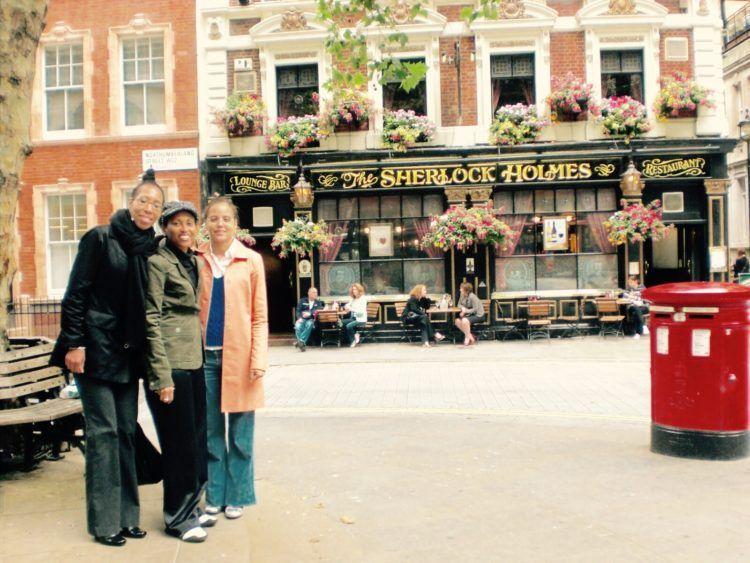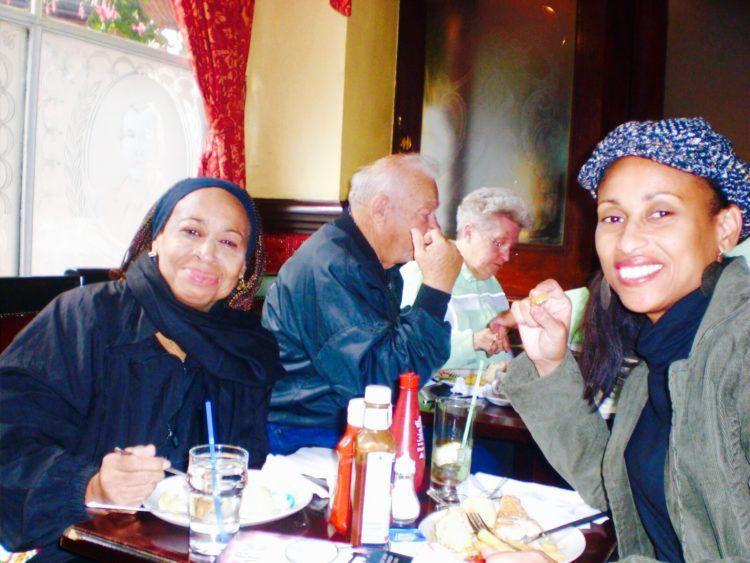 Here's a list of cheap London hotels from 21$. Be sure to check this out if you plan to visit soon, as you won't get a better deal elsewhere!
Most importantly, while spending 24 hours in London take it all in. Look out for the traditional phone booths and taxi cabs and double-decker buses. Enjoy the British accents and eat as much fish & chips that your stomach can handle!
Have you been to London? If so share your thoughts with us below!
N.S.W.
Pin this post for later reference!