As part of The Sophisticated Life's Black History Month series I am celebrating Black Chefs of the past, present and the future. While doing research on Famous Black Chefs I came across the website for "Black Culinary History" and it's founder Chef Therese Nelson. According to their website- "Black Culinary History is a place for reverent examination of our culinary past while supporting the work that will build our culinary future". If you follow my Blog (which I am sure you do 🙂 you know that I love good food! I also admire and enjoy the artistry of Chefs. I have profiled a few of my favorites here on the site including Marcus Samuelsson and Carla Hall. I am delighted to now share with you a discussion with Chef Therese Nelson! Throughout the course of this article enjoy pictures of dishes expertly crafted by Chef Nelson!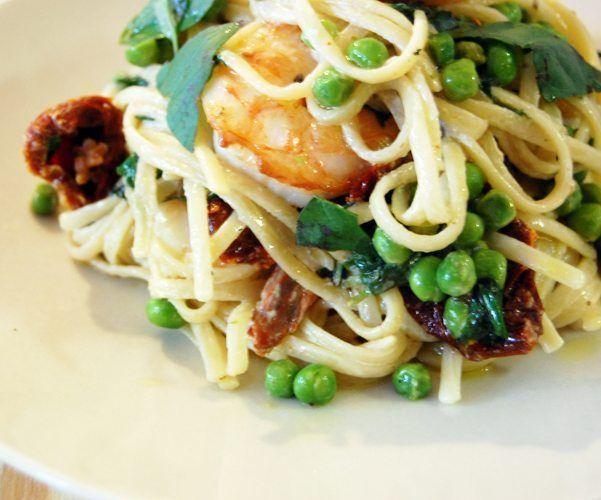 1. Tell the readers of The Sophisticated Life a little bit about yourself-Where did you grow up? Where do you live now? Married, single, kids?
I'm a proud product of Newark, NJ, born and raised. I went to University HS and lived in the Weequahic section in a pretty idyllic neighborhood that was juxtaposed by some not so great ones a few blocks in either direction. It was an interesting upbringing is a historically complex and contradictory city. Currently I am profoundly single- living and working in Harlem NY!!
2. When do you first remember cooking? Were you influenced by other chefs in your family? When did you decide to pursue a career as a chef and where did you train?
I remember being about eight or nine when it occurred to me to get serious about learning to cook. My grandmother was a fabulous cook and she would let me help. I eventually started making family meals. I also took to baking around that time because it was less expensive to play around with flour and eggs than protein and produce.
We didn't have any professional chefs in my family that I knew of growing up. I was very influenced by PBS and all the chefs presented there. I was also influenced by shows like the ones featured on the Great Chefs series on the Discovery channel. I enjoyed cooking but thinking of it as a career path didn't occur to me until the summer before my senior year in high school.
I was a very serious student in high school. I went to a magnet school which in Newark was the precursor to the charter school. It was where the city pulled students into specialty schools to hone their skills in a smaller more concentrated academic environment. We had an Arts magnet that was something like FAME for the performing arts students, a science magnet, and an academic magnet which is where I went. To give you an idea of what it was like I graduated with 72 students and had AP classes my senior year with 6-8 students in them. Anyhow, I had always felt this responsibility to my academic endeavors and was all set on a fast track to Rutgers University to study computer engineering. I had gone to their discrete mathematics camp, spent all of my time from 7th to 12th grade in every computer, math programs and competitions NJ had to offer. I felt very sure that my lot in life had been decided. Then I discovered Edna Lewis!!!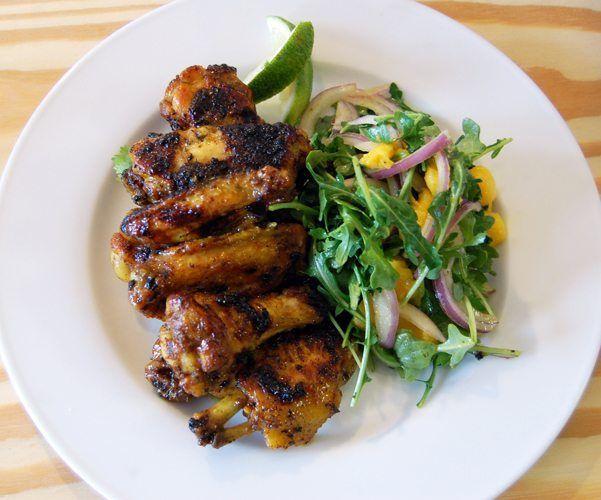 I came across 'Taste of Country Cooking' and my mind was blown and the more I researched her the more intrigued I became with the idea that I could make a life for myself in food. Her story was very similar to my grandmothers with reference to a southern upbringing and a similar great migration story. She spoke so beautifully about our food and what this work means that I was instantly smitten. I started to research this industry. Being the analytical person I am I needed a game plan and lots of facts to make the decision a logical one. My mom and I took college tours and eventually I found Johnson and Wales University to train. I ended up there because of all the schools I found it was the one that was most serious about training a whole viable and marketable hospitality professional. And, if I was going to turn my back on all of the STEM aspirations I had been training for during my high school career I needed it to be at a place that was going to challenge my intellect as well as my palate.
3. Where you inspired, worked with or taught by any famous chefs (particularly Black chefs) while pursuing your career? If so what was that experience like?
For Me Edna Lewis was and is the most beautiful and fearsome and perfect example of female culinary excellence. Discovering her at 17 was a revelation because there she was this elegant brilliant goddess who lived in the authority of her craft but was also fortified by heritage and not afraid to show it. I don't know that there are many professions where this happens outside of the arts. There was something about how authentic and how rooted in her own space in the world she was that was attractive to me. While I wasn't sure how I was going to get there, the draw to this work was absolutely wrapped up in finding Miss Edna. I never got to meet her, but a large part of my culinary life is sort of cooking what I think she would be at her restaurant Cafe Nicholson.
There are many many chefs I've had the opportunity to work with and fellowship with and learn from over my career. Some famous, some less known but just as inspirational. The commonality that i've been able to draw, the tie that binds all the great chefs i've come to know is that they are all curious, passionate people who just want to produce something beautiful for other people. If that isn't a dope way to live your life and make a living I don't know what is!!!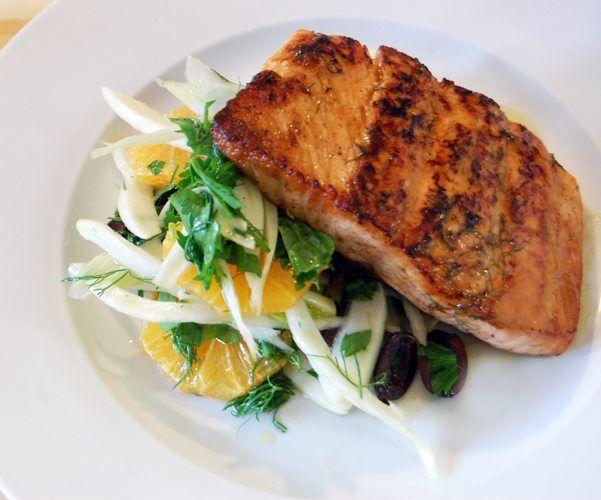 4. What is your genre of cooking? Are there particular dishes that you enjoy cooking? How about eating?
So I am a fourth wave NYC chef to my soul!! I specify NYC because there is a fluid sort of immediacy in the cooking here. The client here is savvy, has access to the best food available and is as entrenched in food and culture as the chef is. Being in NYC means living in a space that has so many phenomenal options on every block. Therefore, being a NYC chef demands that the food be 100% honest.
I specify fourth wave because generationally I'm cooking in uncharted times. The first wave was an attempt at modernizing the classics in the early 80's as the modern restaurant was coming into much of the form we know it today. This first wave brought nouvelle cuisine and the Likes of Jean George and Jaque Pepin here. It took us into the second wave where the next new thing was important. Cultural fusion cuisine came to fine dining in the 90's as did modern food TV and the birth of the everyday foodie. This takes us into the third wave where everyone was inventing new rules at the turn of the 21st century. That birthed the fourth wave where my generation found itself in the reinvention of a culinary industry fresh with new schools popping up to train these new chefs. We matured and seemed to be cooking in the midst of this new era where the chef takes dining into alternative spaces and is able to translate his/her culinary voice with less filter directly to the guest. I'm a fourth wave chef coming into my prime in the midst of the fifth wave of modern cooking. I am taking full advantage of this manifest destiny style environment so I cook clean local flavors with an eye toward the food of the African diaspora. I would say that 90 percent of the time I just ask myself what would Edna Lewis do and cook that.
What do I love cooking? Well I always love pulling off a good braise whether its short ribs or veal shank, pork belly or chicken. There is something so honest about the technique and you really can't hide any flaws. A perfect braised dish has to be unctuous and is the direct result of every single ingredient you use so that the end flavor is the chef on the plate bare. Also, I like that there is very little room for error and that you have to wait and see how you've done. It becomes a personal test every time.
What do I love to eat? These days anything I don't have to make. But I'd say I am always up for a really fantastic plate of dumplings with a really good tangy savory umami rich dipping sauce and a cold glass of Lindeman's Peach Lambic.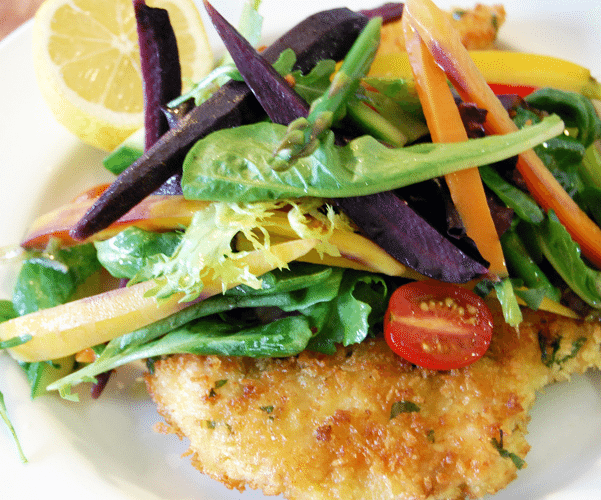 5. Tell us about your career as a chef? What were your major obstacles? What do you do now? Catering, working in a restaurant, hosting?
My life as a chef has been pretty idyllic. I've worked mainly in hotels because I wanted to learn catering in an over the top environment while honing my other culinary skills. In hotels I was able to work a restaurant line, cater events of every size, learn front of the house service, how to price and bill profitably, how to write a iron clad catering contract and so on. Ive had the pleasure of working for many high end brands from Orient Express and Hilton to Marriott and Four Seasons.
In 2006 I met the women who comprised Get Em' Girl Inc which was a lifestyle brand focused on teaching the urban professional women how to eat and live life deliciously. The brand published two cookbooks The Get Em' Girl's Guide to the Power of Cuisine and The Get Em Girl's Guide to the Perfect Get Together with Simon and Schuster. I provided recipe consulting and food styling for a lifestyle website that I did the food editing for and a boutique catering company that I was Executive chef of. We serviced mainly corporate clients that were brand partnerships with companies like BET, Carol's Daughter, Roc Nation, WEEN, The Hip Hop Summit and Rush Media, Verizon, Baby Phat and many others. The company disbanded in 2012 when the ladies decided to pursue other endeavors separately.
After GEG Inc disbanded I took everything I had learned from my hotel career and my experience building a brand from scratch and started my own private chef service. I service a small list of clients that I have been working with since 2007 providing full scale culinary arts. I do some brand consulting, recipe writing, and food styling freelance. Mainly I provide private chef and catering services to my very loyal clients.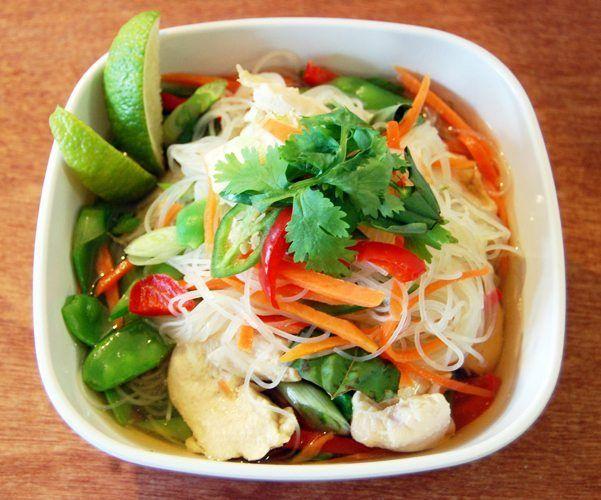 6. What projects are you currently working on that you would like to share with The Sophisticated Life readers?
Aside from my culinary life, in 2008 I started Black Culinary History. I was at a transition in my career and felt the need for connectivity to other professional chefs of color. I felt a need to reconnect with the reasons I wanted to become a chef. I wanted to fortify the career I was leading with the wisdom of all the chefs that cooked before me. So, I wrote this small manifesto and emailed it to anyone brown in food I could think of. The list was about 40 people. It included folks like Bryant Terry, Erika Davis, Jeff Henderson, Joe Randall, Todd Richards and Matthew Raiford. I basically wanted to see if I was crazy and to gage interest in the idea. To my surprise the feedback was overwhelmingly positive. By degrees of separation we have grown from 40 or so chefs to over 1500 chefs internationally that include food writers, historians, food justice activists, chefs, restaurateurs, pastry chefs and educators all connected through social media. My website features a reading list, video inspirations, and a a blog. In addition, I will be adding a new section highlighting the amazing sung and unsung folks I think represent our past, present and future across culinary disciplines. Black Culinary History had always been this personal cathartic passion project. Now I am working now toward broadening the reach and getting down to serious business. This year will be about learning how to be a philanthropic organization. I'm taking courses in nonprofit management.  I am also picking the brain of organizations I am a member of and have supported like WCR, SFA, and The James Beard Foundation so that I can take this thing to a more formal level in 2016. Watch out because I have plans!!!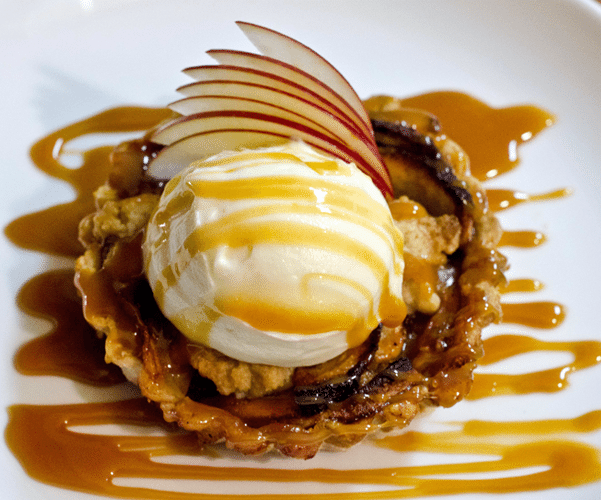 7. What advice would you give to those planning to pursue a career in the culinary arts?
There are two things I always share with folks coming to this work. First, I would say that if there is something else you can think of doing besides this work, something you are more passionate about or think would bring you more joy, then do it instead of this. Being a chef requires single minded focus and dedication. This work is one of the most transparent endeavors a person could undertake because the evidence of our talent and passion is on outright display and has a finite existence. Only you and the diner knows the experience ever existed. This is one of the things I love about this work but it's a hard reality for someone who maybe isn't truely in love with this work. It is a hard way to make a living if you don't love it.
The other piece of advice I would give is that really understanding our culinary history will plant your feet firmly in tradition in a way that allows you to be more creative. You can't break rules until you know them first. Being a voracious student of technique, as well as heritage and tradition, allows you the authority to then make your own mark. It also inspires and uplifts you when the long hours and stress come calling and the aches and pain have you questioning your life choices!!
8. Where can readers and fans find you on the web? Website? Facebook? Twitter? Pinterest?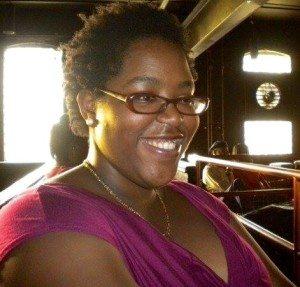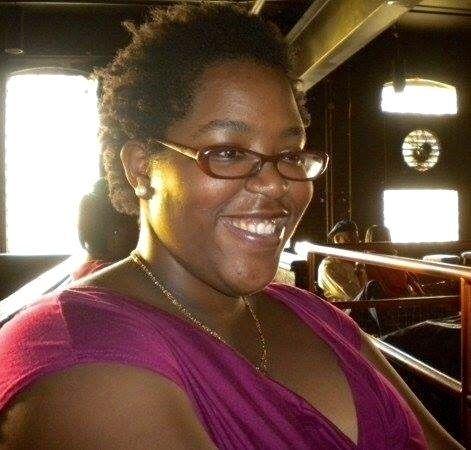 Black Culinary History Website
https://www.facebook.com/blackculinaryhistory
My Personal Page
https://www.facebook.com/ThereseMNelson
Black Culinary History Group
https://www.facebook.com/groups/blackculinaryhistory/
Twitter
@blackculinary
https://twitter.com/blackculinary
I would like to Thank Chef Therese Nelson for sharing her passion of her career and culinary arts with us! I love the fact that through Black Culinary History she is preserving the stories of Black Chefs and using it to inspire new & upcoming Chefs.
Are you a Chef? Are you familiar with Black Culinary History? If so share your thoughts with us!
Be sure to catch up on the other Black History Month posts! "African Americans in Sag Harbor." and "The Legendary Photographer Gordon Parks." Stay tuned for the fourth post next week on the Alvin Ailey Dance Theater!
N.S.W.