Have you ever been to Tuscany? How about a Tuscany wine tasting? Do you love Italian wines or wine in general? Travel with me to Tuscany in this wine post and learn about wines from the area of Montepulciano in Southern Tuscany.  I traveled to Tuscany several years ago and the beauty and the wine still brings back fond memories. Thanks to the Atlanta Food Blogger's Society I was able to attend this special Tuscany wine tasting event at Vino Venue in the Atlanta area.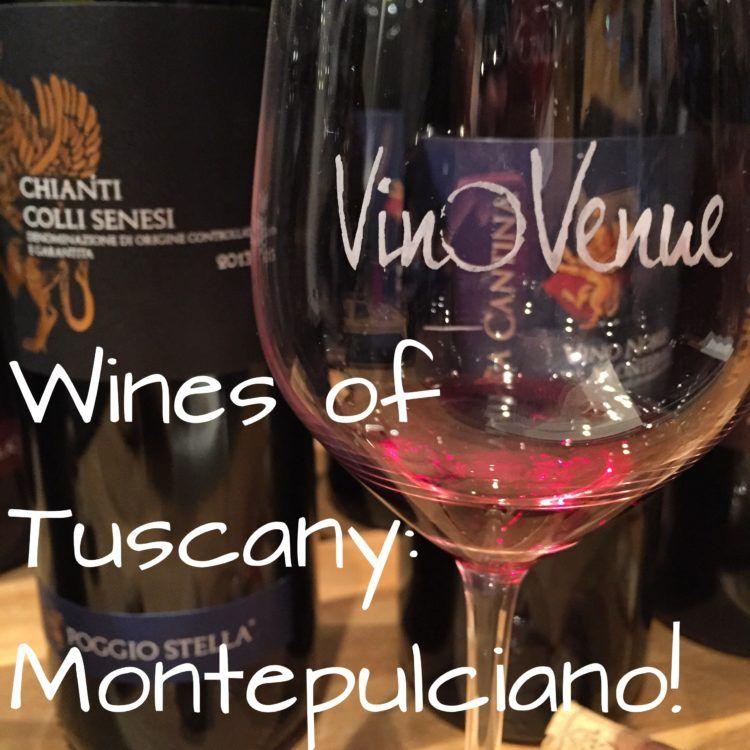 Vino Venue is located in Dunwoody, GA about 20 minutes from Atlanta. It is the location of the Atlanta Wine School and has wine pours available from several self-serve wine machines. They also have a menu of delicious small plates of food including cheese & charcuterie and desserts. If you do not drink wine (huh? 🙂 look for craft beer and non-alcoholic beverages. When I first walked in I was struck by the stylish contemporary decor and it was obviously a place for wine lovers like me!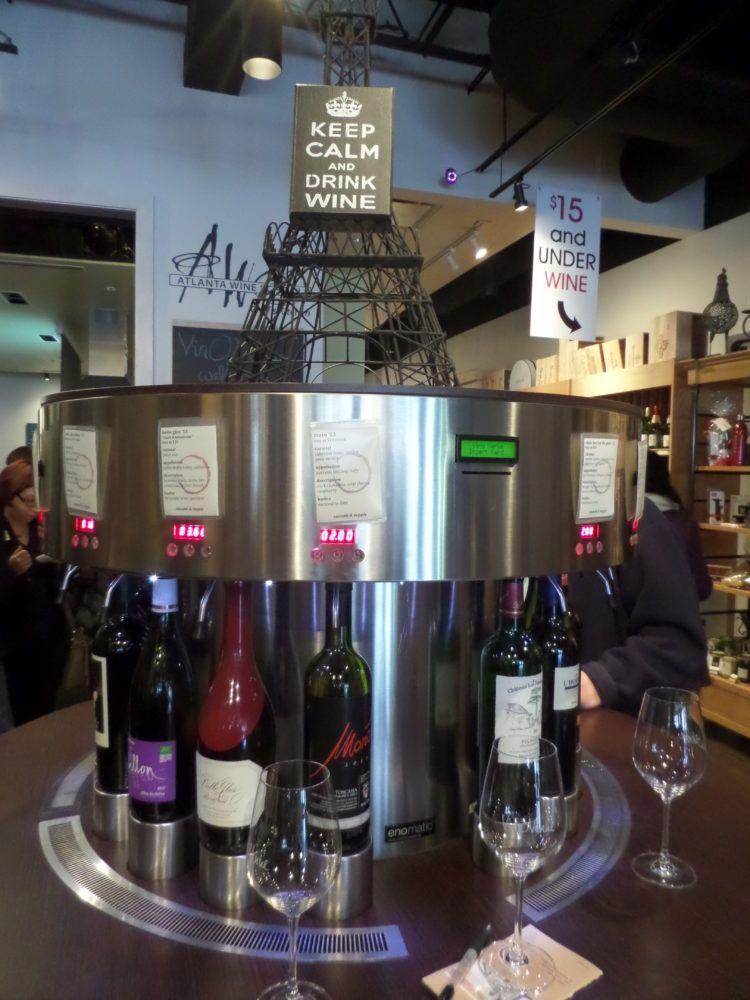 Our Tuscany wine tasting took place in the back room area which also had a large gourmet kitchen. There were 3 long tables filled with wine enthusiasts, connoisseurs and food lovers! The program began with an informative slide show discussing the unique, small and historic area of Montepulciano. It consists of 9 small towns with vineyards, wineries, wellness spas and sulfur baths. The rolling hills and high elevation lends to the diversity of the wine in the area. Due to the elevation it is known as "The Hill Top Town". Fun Fact: Movies such as "Under the Tuscan Sun", "New Moon" from the Twilight Series and "The English Patient" were filmed in this area. Vino Nobile di Montepulciano is celebrating its 50th anniversary of being part of the Italian DOCG which is the highest level of Italian wine appellations.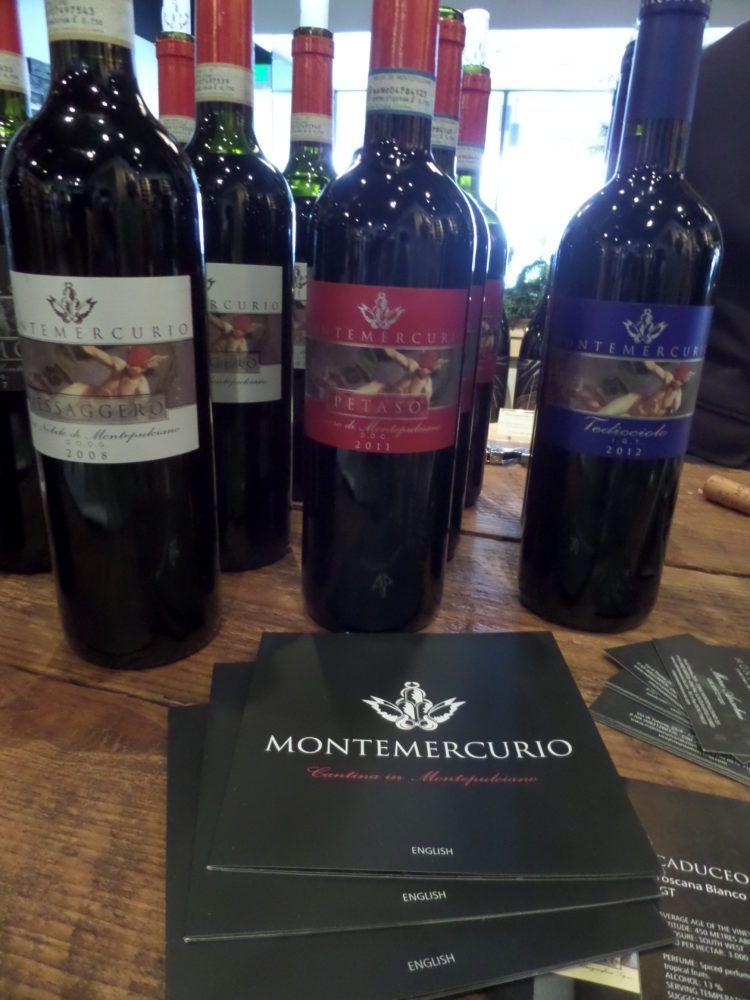 The main grape grown in Montepulciano is Sangiovese. Sangiovese is an Italian red wine grape variety. If you are familiar with Chianti wine-this is the main component. I actually brought back a bottle of Chianti wine from the Italian medieval town of San Gimignano after enjoying a Tuscany wine tasting there. Delicious! Ok- back to Sangiovese. It can also be found in blends of Cabernet and Merlot. Expect fruity flavors such as red cherries along with earthy aromas.  The average alcohol levels are 12.5-13% since too much acidity can be overpowering to one's tastes. As mentioned in my previous wine tasting post, the soil, temperature, elevation and rain fall from year to year can affect the wine produced. In Montepulciano, the red clay and rich soil as well as little rainfall with the slow ripening nature of the Sangiovese grape adds to the complexity of the wines produced.
At this Tuscany wine tasting we were taught that the Sangiovese grape comes in up to 70 varieties due to different clones.  Sangiovese wine is known to be an excellent pairing with pasta, cured pork and beef which are all foods found heavily in Montepulciano. After harvesting, the wines of Vino Nobile di Montepulciano are aged for a minimum of 2 years and 3 years if it's a Riserva wine. The aging takes place in oak barrels and in the bottle. There is a long history of wine making in this region by local families many of whom were at the wine tasting! One of the sayings of this region is "Rich in history, "nobile" at heart".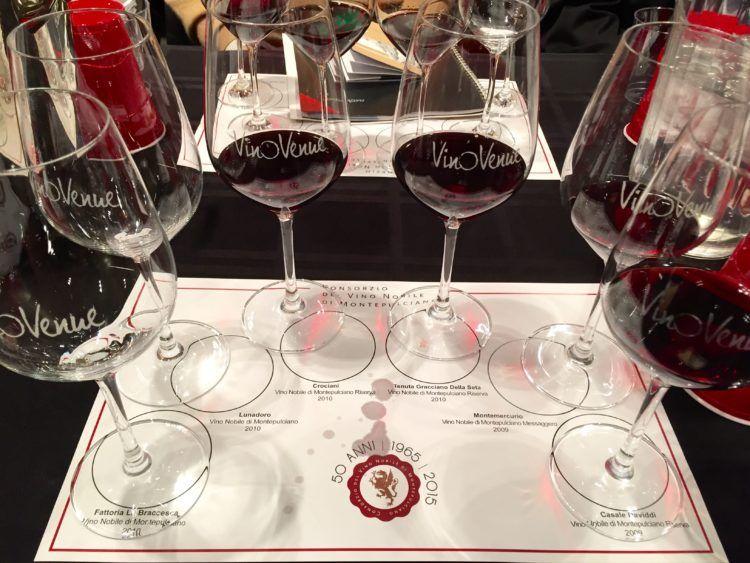 We tasted so many really really good wines it was hard to pick a favorite! The wines were of 2009 and 2010 vintages. Although they were all Sangiovese wines, they ranged in terms of acidity, body and flavors. I particularly enjoyed the "Cantina Crociani" 2010. It is a Riserva which was aged for 3 years in Slavonian Oak barrels then 6 months in the bottle.  It was smooth and rich with a licorice flavor. I also enjoyed the tasting from "Tenuta Di Gracciano Della Seta" which was medium bodied, smooth and slightly tart. This was also a Riserva. I guess I am a Riserva type of girl 🙂 BTW- "Riserva" or reserve wine stands for wine that is of higher quality or wine that has gone through extra aging or both. This usually also means a higher price for the wine.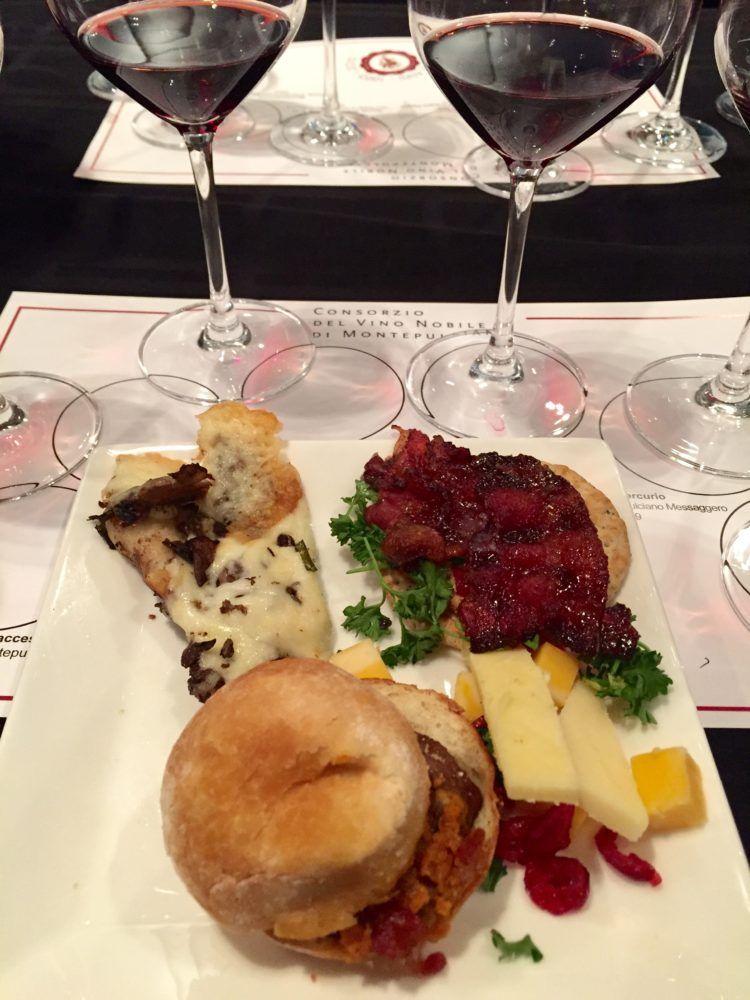 After all the delicious wine tasting we were treated to delicious food AND desserts! (The candied bacon was to die for) We also had the chance to mingle with the Italian wine makers who had flown in from Italy for this Tuscany wine tasting. I strongly suggest if you are ever in Italy to visit Tuscany with a stop in Montepulciano. I personally cannot wait to do the same! To learn more about Vino Nobile di Montepulciano and how to purchase the American labels of these wines visit this website. Follow Vino Nobile di Montepulciano on Facebook and Twitter.
Also, if you live in the Atlanta area be sure to check out Vino Venue for upcoming food and wine events or just stop in to taste some wine!
Have you ever been to a Tuscany wine tasting in America or better yet in Tuscany? Have you heard of Vino Nobile Di Montepulciano wines? If so share your thoughts with us! Catch up on all the great wine tasting posts on the wine section of the website!
Although I received complimentary attendance at this wine tasting event, all opinions are my own.
N.S.W.
Comments
comments