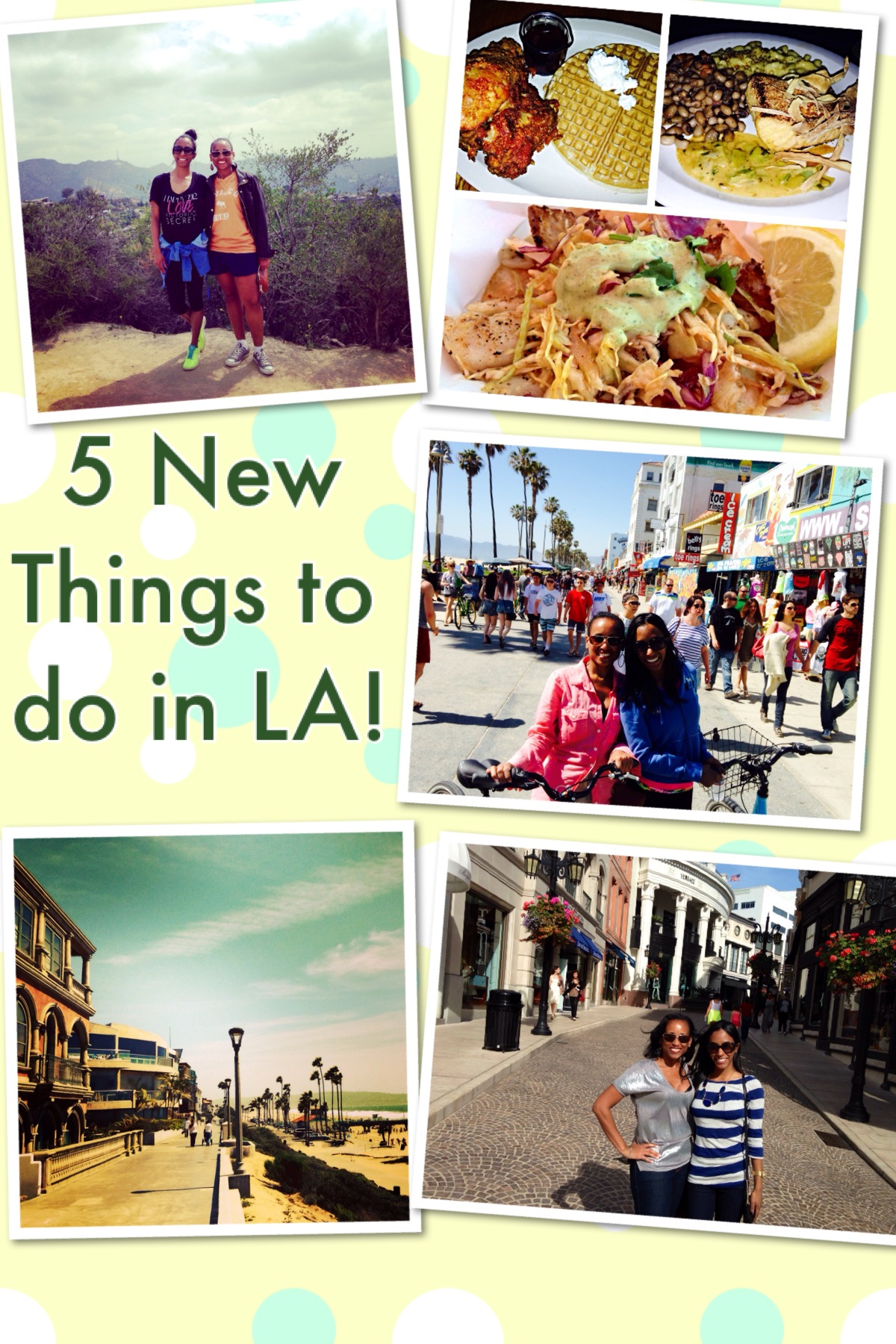 I have been to the Los Angeles area several times to visit. The last being in 2006. I have visited many of the tourist attractions and planned to do so again on my recent trip since I was traveling with my cousin who had never been to Los Angeles or California. However, to make this a special trip for me I was determined to squeeze in a few activities that were new to me. I find discovering, exploring and learning to be exciting! Some of the items on this list were planned. Others were pleasant surprises :-).
1) Riding bicycles from Santa Monica beach to Venice beach! We started out exploring Santa Monica pier and riding the Ferris wheel  which was also a first for me and lots of fun with clear views of the mountains and the Pacific ocean. We then sought out a bike rental store, rented bikes at a reasonable price of $7 an hour and was told it was a simple 1 mile ride between both beaches on the bike path. Simple and beautiful! It was a great way to get some exercise, take in some fresh air, views of the beach and ocean as well as the many entertaining sights along Venice beach. I spoke to many local friends who told me they have never done this!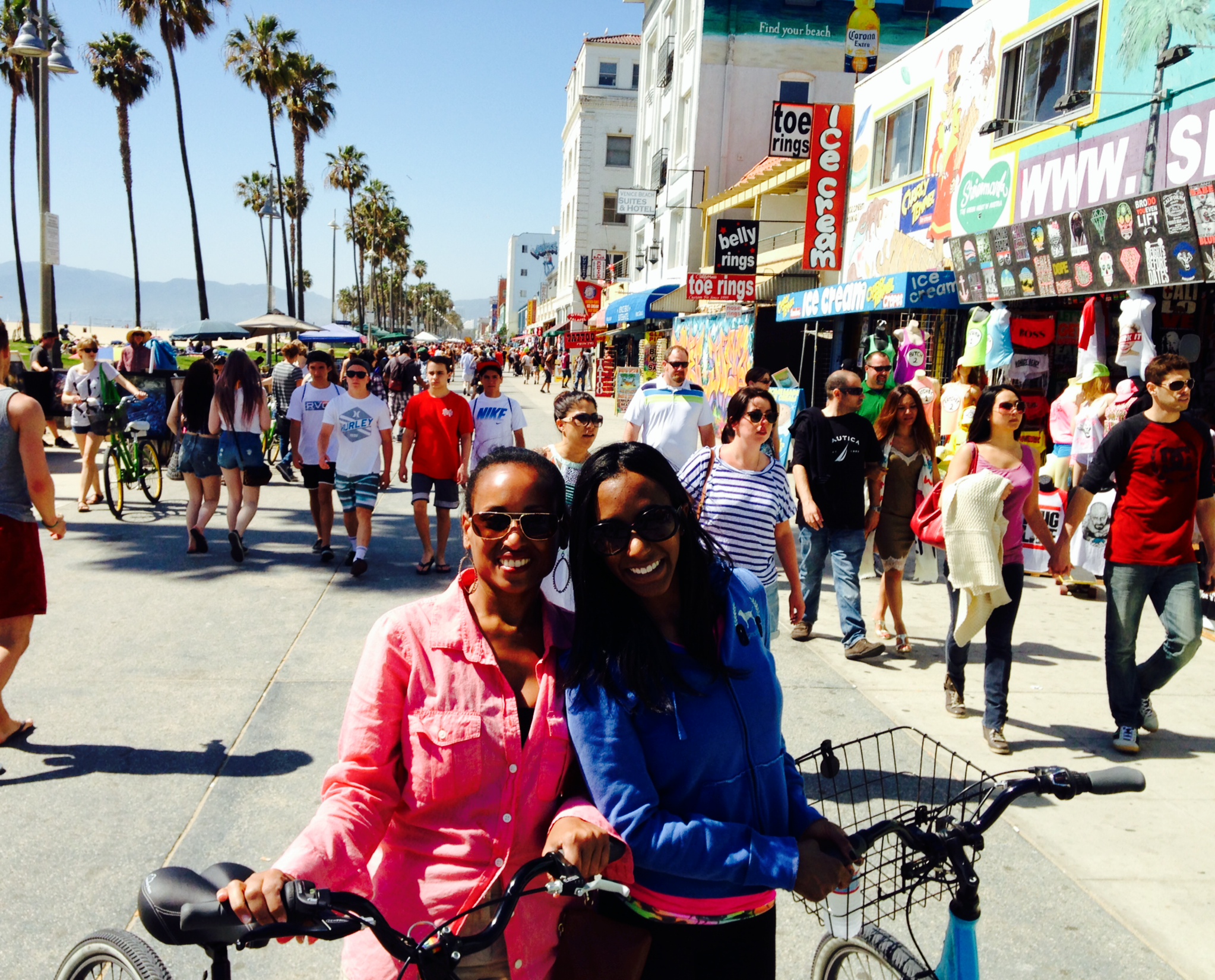 2) Eating new foods!
A) Mexican food in mid city. I know this may seem odd considering the large Mexican population in LA but I could not recall ever eating Mexican food there. I was told I could not leave this time without doing so. Therefore, I took a friend's recommendation and headed to mid city to eat at Sky's Gourmet Tacos. If she had not recommended it, if I had not used Google maps, this small restaurant storefront located among several other shops on a busy street -w. pico blvd-would not have been found. But so glad we did! Everything was delicious. The fresh brewed iced tea and fresh squeezed lemonade, tilapia and stuffed shrimp tacos on crispy corn tortillas followed by pineapple and mango cheesecake with chunks of real fruit! All for mere dollars each which is a rare find in LA.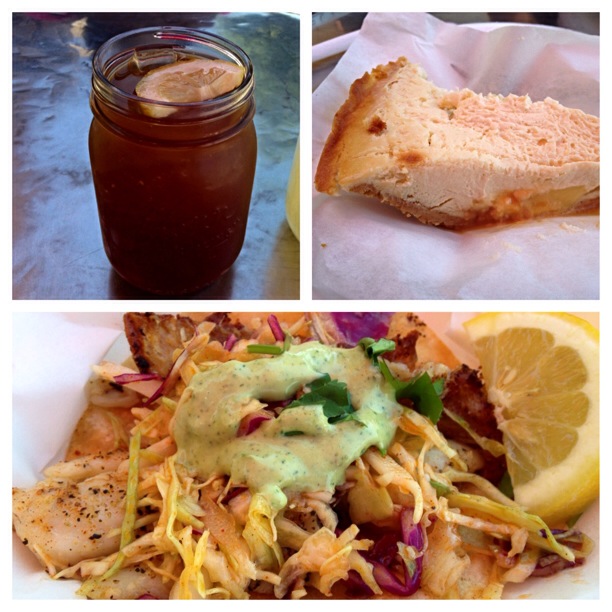 B)  Eating at Roscoe's House of  Chicken and Waffles. Yes I have had this dish before and just wasn't impressed. I understood the principle. Dinner with breakfast-the perfect late late night early morning meal. Salty and sweet. But my two other examples of this dish fell short until Roscoe's. I honestly went since I had never been before and as a LA landmark I was determined to make it this time. Well…Wow…Delicious!! Their fried chicken was flavorful, crispy and juicy. The waffle although the typical thinner variety vs. Belgian style was crispy on the outside and dense on the inside. Both together-unforgettable!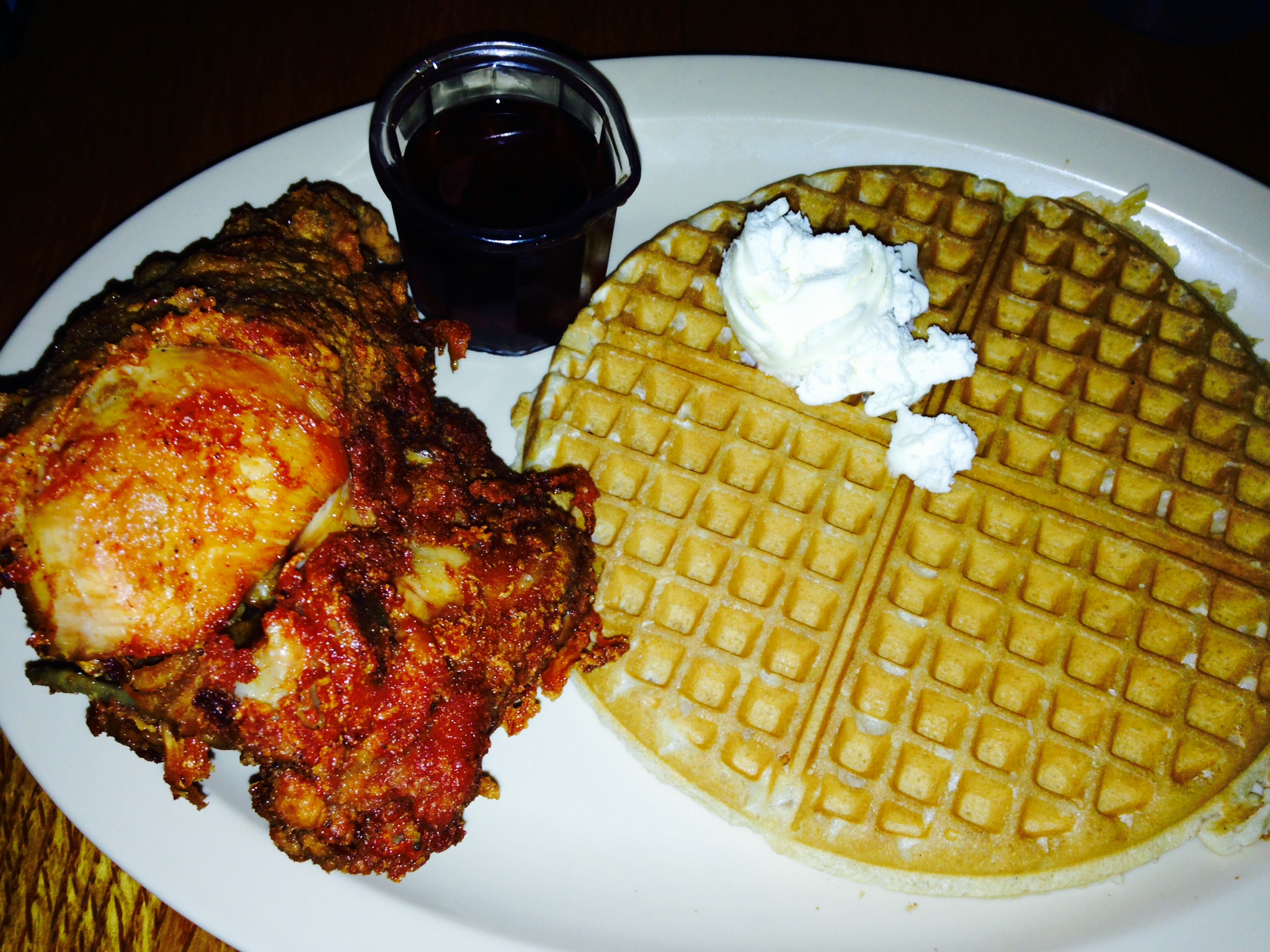 C) Supporting a black owned restaurant in Baldwin Hills. post&beam. The same friend who grew up in Los Angeles recommended this restaurant as well. I remember watching the reality show Baldwin Hills on BET and it was surprising and refreshing to see an area filled with upper middle class and wealthy Black people including some Black celebrities. This is rarely portrayed on television or in the media when covering the Los Angeles/Beverly Hills/Hollywood area. Therefore I was excited to go to this area and am always looking to support black owned businesses wherever I travel. Well not only was the service great and the meal delicious, the ambience reminded me of Houston's which is one of my favorite restaurants. And then, outside the bathroom I saw the Los Angles Times article profiling the chef and part owner Govind Armstrong! I have been a fan of his since his appearances on Top Chef and Iron Chef America. You may be familiar with his previous restaurant Table 8 in Miami or Los Angeles.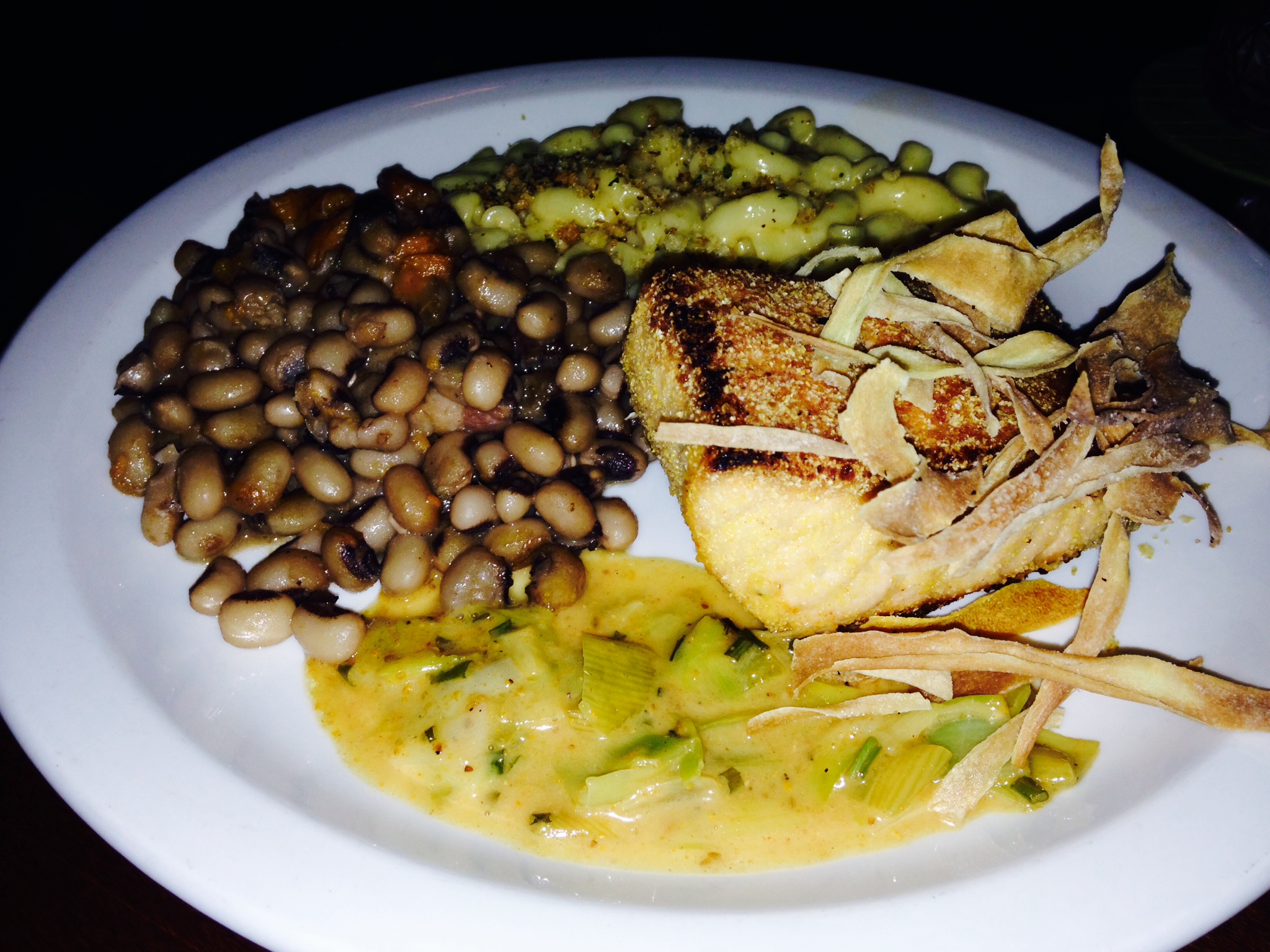 3) Hiking to the top of Runyon Canyon. Ok so I will admit there was an ulterior motive for this one besides doing something new and getting some well needed exercise to work off all the good food we were eating. It was listed in an article as a top place to run into celebrities. Yes my cousin and I enjoy spotting them 🙂 AND on the Hollywood homes tour they mentioned the house next to it was Katy Perry's new "party house". Well it was an exhilarating hike with amazing views including of the Hollywood sign but we didn't see any celebs 🙁  I had no idea there were so many dizzying trails on multiple hills! One could literally spend a day hiking around up there just be careful not to get lost-like we did. yikes!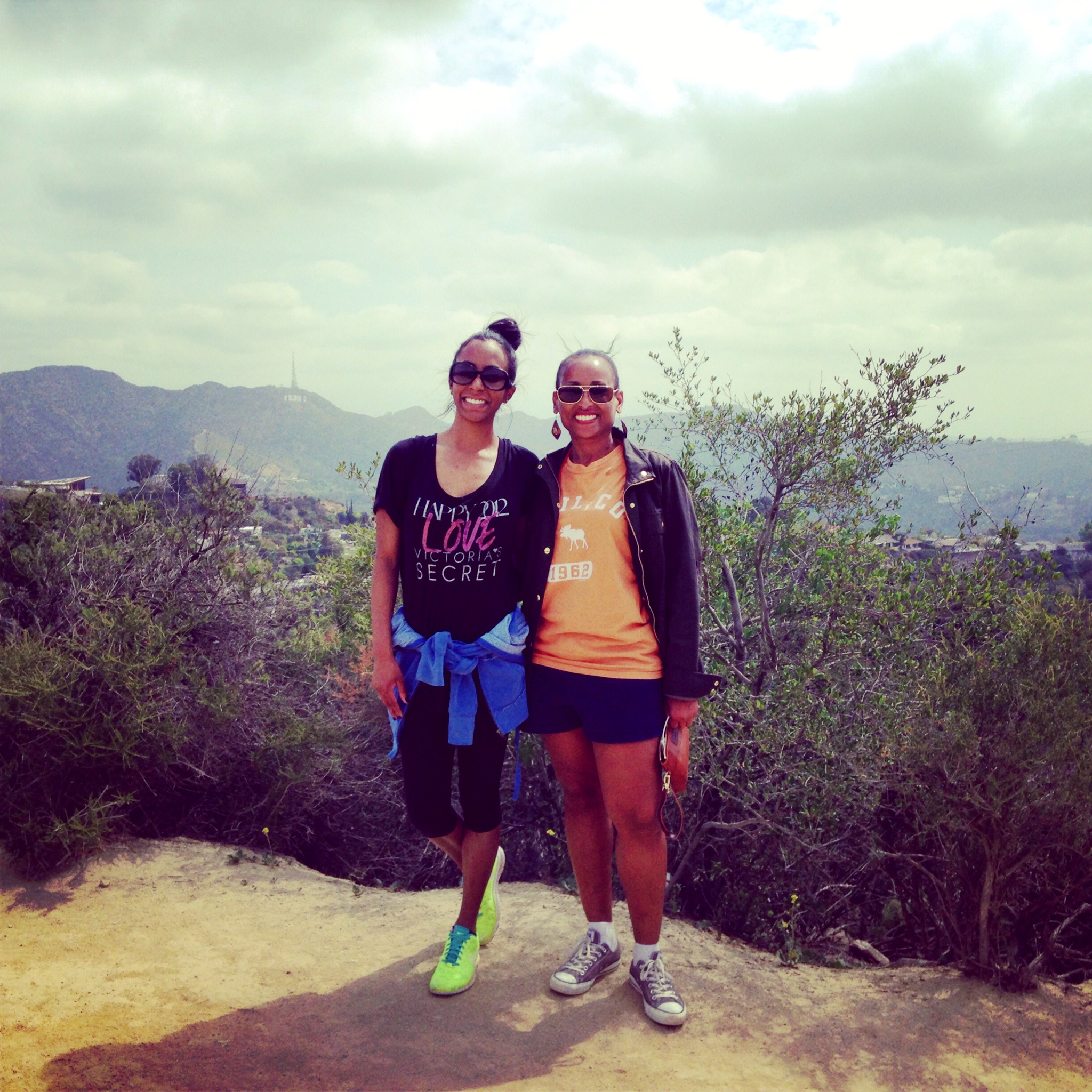 4) Shopping on Rodeo Dr. Not just strolling along the street and window shopping or popping in and out but actually buying something! We were simply walking pass Chanel and the next thing you know a tall, handsome black man opened this huge door for us beckoning for us to come in. How could we not? He did go through the trouble of opening the door :-). The first thing I saw were the row of sunglasses. I have always wanted one. Bucket list item. My 27 year old cousin (who already owns one) convinced me that a particular black one looked soooo good on me and that it would last me forever. And then the saleslady was so nice. So I did it. I bought it. But since they didn't have any new pairs left in the store I didn't have the pleasure of walking out the store or down Rodeo Dr. with a Chanel bag in hand and I am not able to post a pic with this post since I am waiting for it to be delivered. BUT-it felt so good to actually buy a luxury item for myself and on Rodeo Dr. no less. I work hard. I deserve it. So do you! Once in awhile you just have to treat yourself. 🙂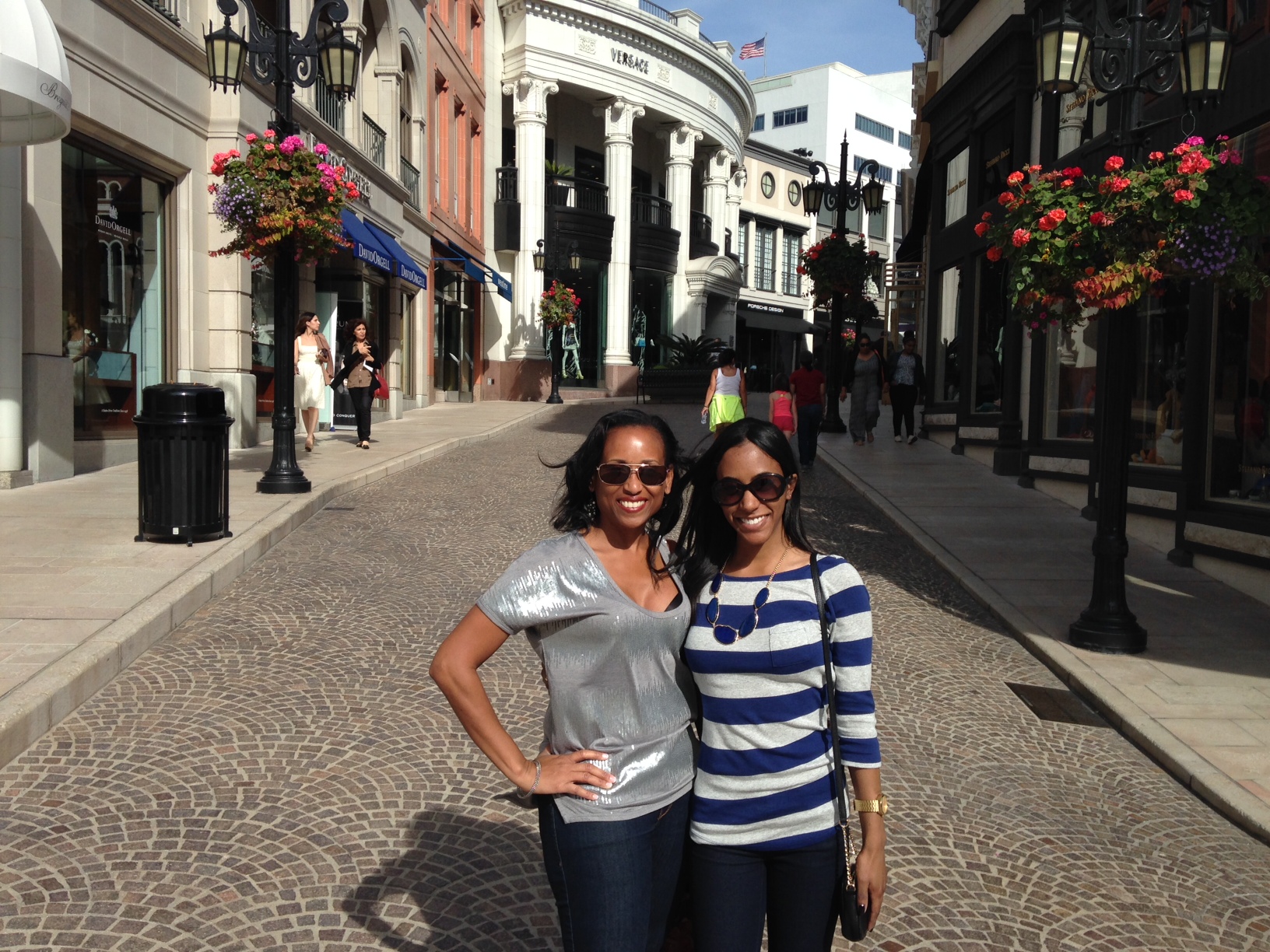 5) Visiting Manhattan Beach. I think most people who visit Los Angeles visit Santa Monica, Venice and Malibu beaches. However, there are many other beach communities along Pacific Coast Highway waiting to be explored! A fellow travel blogger posted a picture of a house in Manhattan Beach and that was enough for me to add it to my list as possible stops on this trip. Located just 15 minutes from LAX airport it is a quaint beach town filled with restaurants, shops and gorgeous homes! I fell in love and took so many pictures it deserves its own blog post.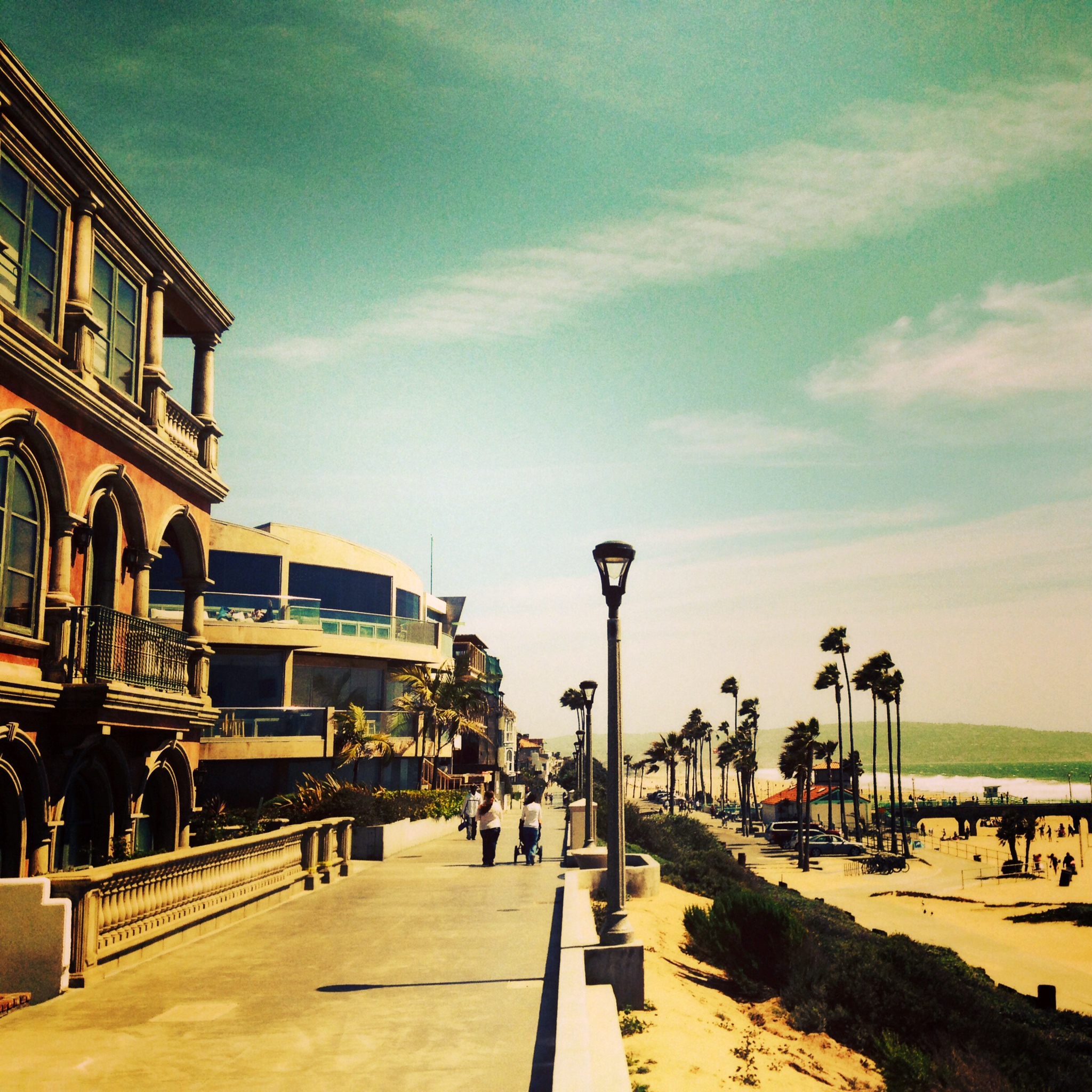 I thoroughly enjoyed my time in Los Angeles as I always do! I can't wait to go back and explore some more! If you have some favorite places, activities and restaurants in the Los Angeles area please share!
N.S.W.
Comments
comments