3 Days in Cape Town: Things to Do & See!
I am back with more coverage of my trip to South Africa! This trip was so epic I had to break down my visit into several posts. During my time in South Africa, I spent 3 days in Cape Town. Part of that time was spent at YMCAs, at schools and touring neighborhoods in Cape Town. 3 days in Cape Town is not a long time. I could easily spend a month there. However, if you only have 3 days to tour the city, here are some of the most popular & interesting attractions in Cape Town.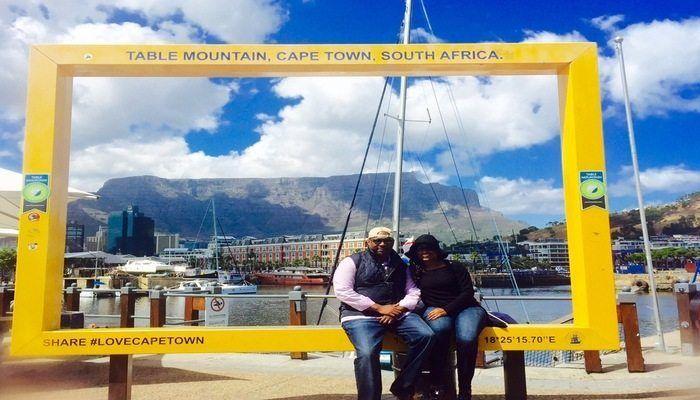 1) The V & A Waterfront:
The Victoria & Alfred Waterfront is located in the heart of Cape Town. Along the waterfront you will find indoor shopping and restaurants at Victoria Wharf. You will notice many of the same chain stores that are in American malls but the prices are far less. There are also unique African stores, grocery stores and wine shops. If you prefer to spend your time outdoors, there are shops and restaurants there as well. There are actually over 80 eateries at the waterfront. The restaurants range from fine dining to casual dining of various cuisines. Look out for the outdoor food market as well. Take in majestic views of Table Mountain while strolling around outdoors. Whenever we strolled through the waterfront we were greeted with live music or performances as well. Enjoy the Victorian architecture in the Clock Tower District and take a ride on the Ferris wheel. During our 3 days in Cape Town we visited the waterfront every day. There is so much to see & do! For more information visit their website.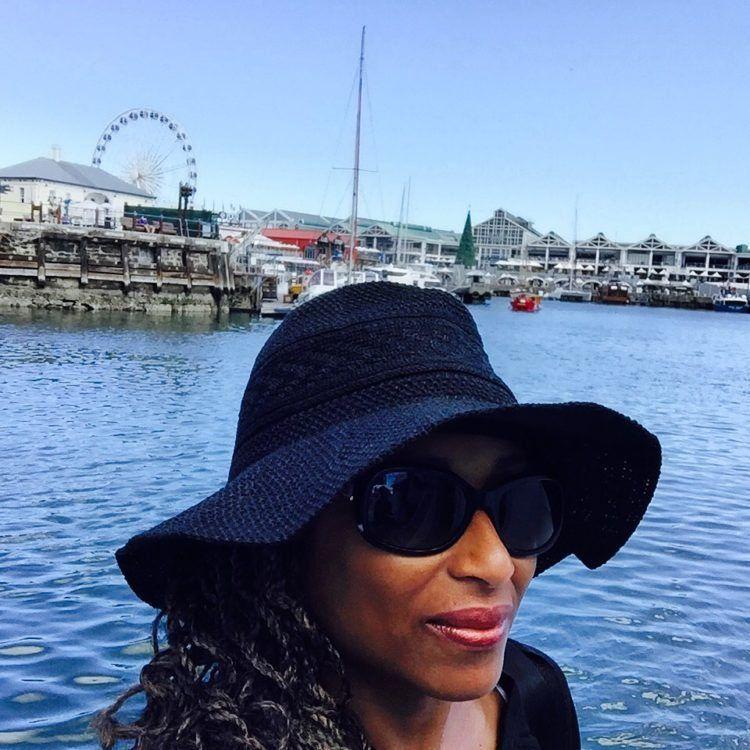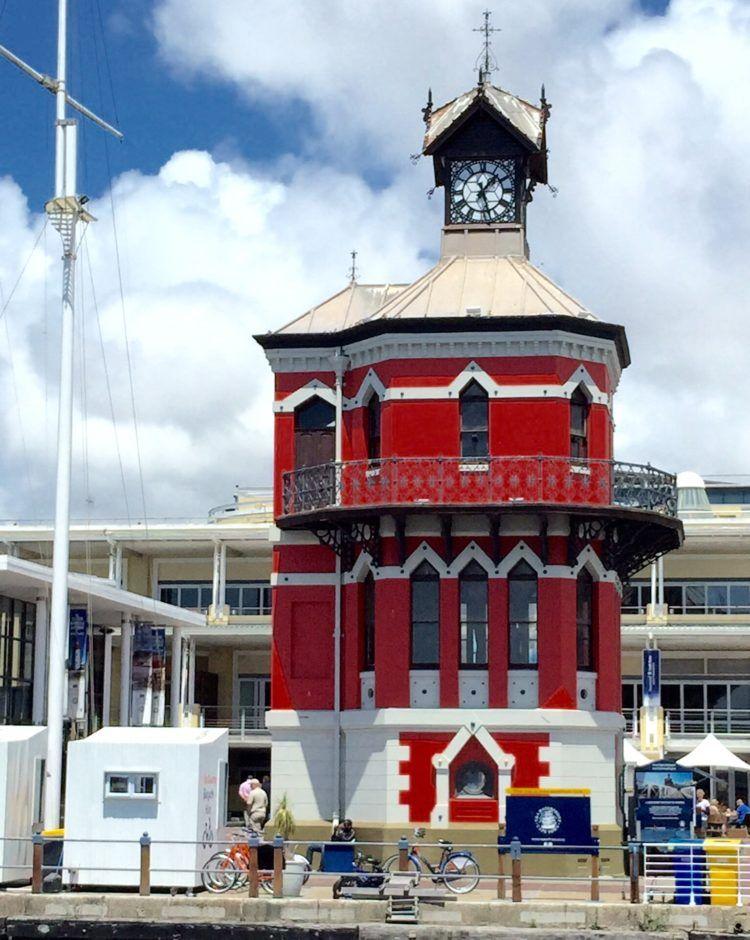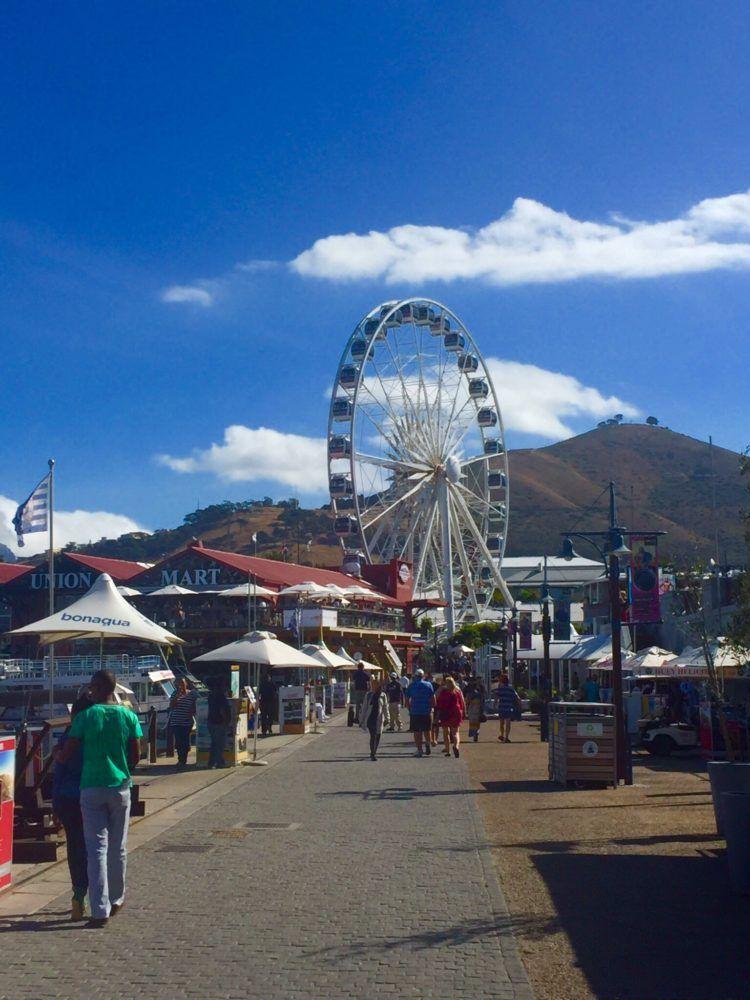 2) Robben Island:
Robben Island has been on my bucket list for quite some time. I wanted to pay homage to the one of the most courageous and inspiring leaders of our time-Nelson Mandela. Nelson Mandela spent 18 of his 27 years in prison on Robben Island. He wrote the manuscript for Long Walk to Freedom there. It is also a UNESCO World Heritage site. Tickets for the ferry to Robben Island can be purchased on the V&A Waterfront. Tickets do sell out so plan accordingly and purchase in advance.  It takes about 40 minutes to get to Robben Island and the ferry will not be functioning during inclement weather. Once on Robben Island, you are taking on a tour of the prison grounds and to Nelson Mandela's cell. It was a humbling experience. Robben Island is so beautiful it is hard to imagine all the horrible things that occurred there. Tickets are 300 Rand for adults at 160 Rand for kids w 3 tours offered per day. Expect to spend about 4 hours between the ferry rides and the tour of Robben Island. This is important to know if you only have 3 days in Cape Town.  For more information visit their website.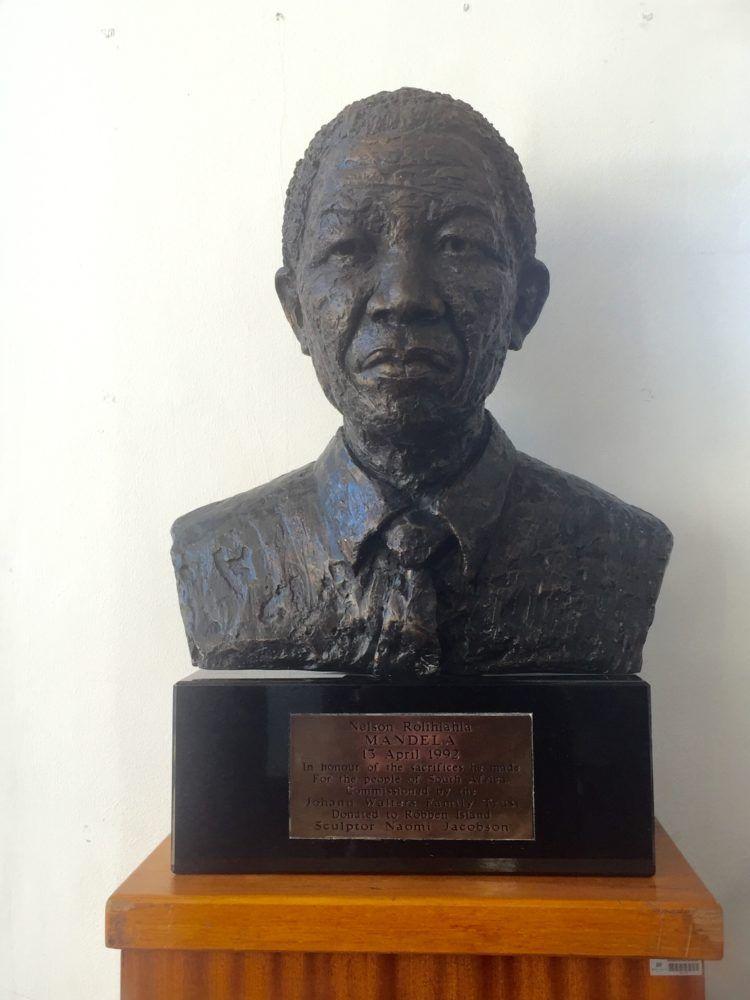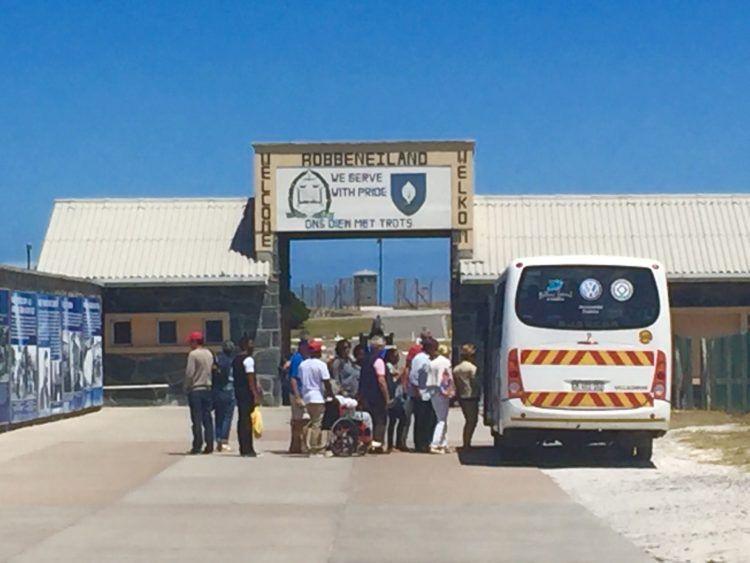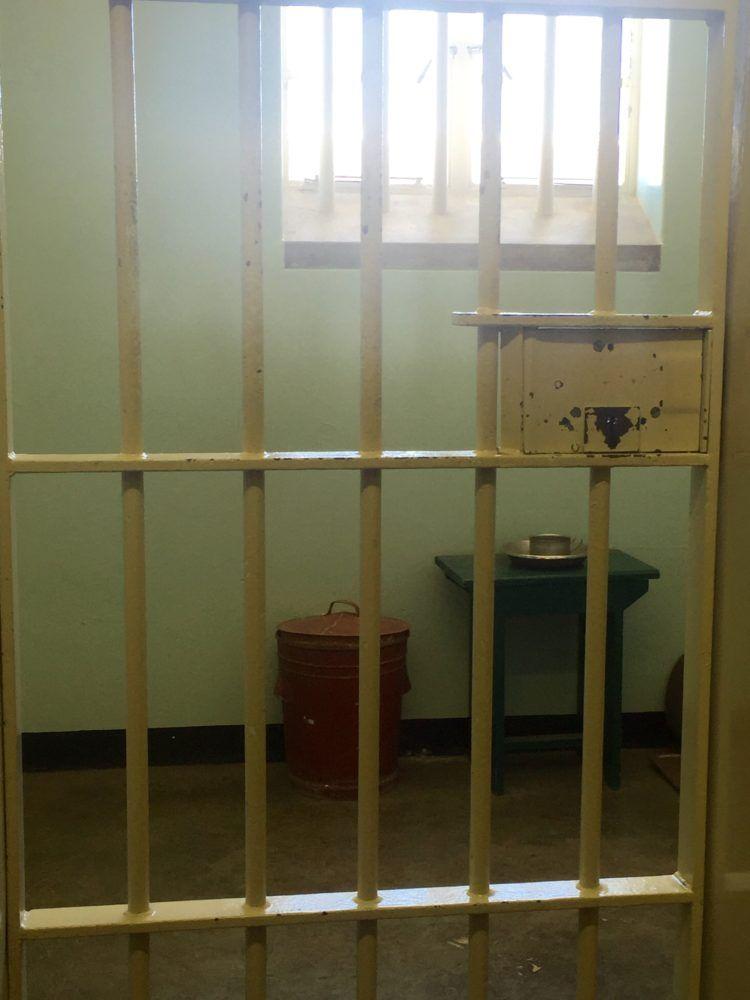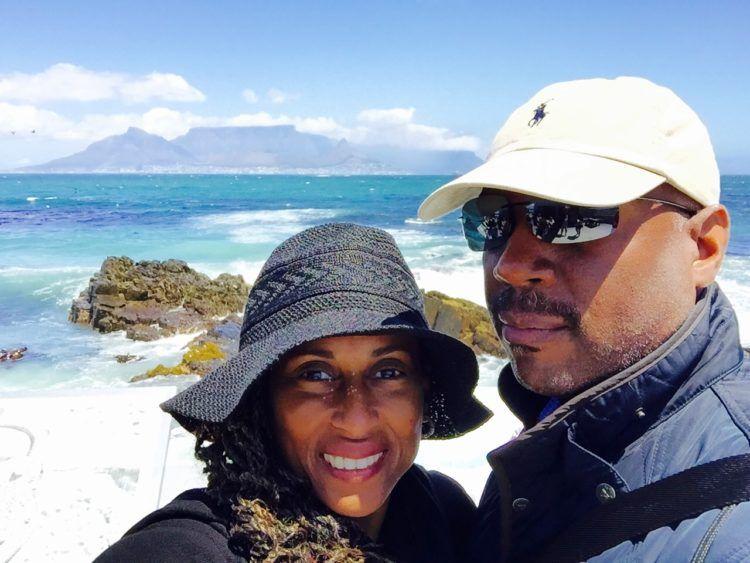 3) Cape of Good Hope:
The Cape of Good Hope has historical significance dating back to 1488. The Portuguese followed the coastline of the Cape which led them to the Far East.  The Cape of Good Hope is at the Southern tip of the Cape Peninsula approximately 50 km south of Cape Town. It is known for its scenic views and rugged landscape. Baboons roam the area and are a popular tourist attraction. It is also home to over 200 species of birds including African penguins. If you are lucky, you can also find antelope, zebras and tortoises. The Cape of Good Hope has ocean currents from the Atlantic and Indian Oceans so there is a variety of marine life there as well. Have you heard of The Flying Dutchmen? It is an urban legend of a ghost ship that is stuck at sea near the Cape. For more information visit their website.
4) Boulders Beach:
The penguins! If you have seen pictures of penguins on a beach in South Africa-it was probably taken on Boulders Beach. Sadly I was not able to make it here during my 3 days in Cape Town. However, it is on my list for the next time! Boulders Beach is located near Cape Town towards Cape Point. For more information visit their website.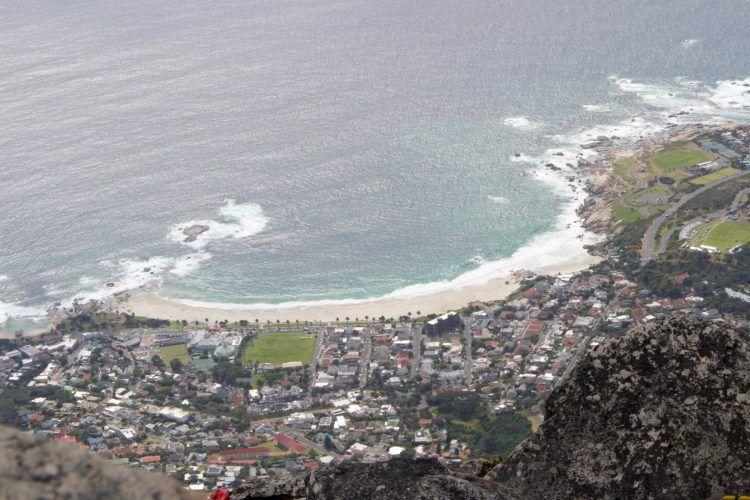 5) Table Mountain:
Table Mountain is understandably one of the new 7 wonders of nature. It is part of the expansive Table Mountain National Park that includes The Cape of Good Hope. The views of Cape Town below are magnificent! It is known for the "tablecloth of clouds" that covers the top of the mountain when the south easterly winds blow. While walking around the top of Table Mountain you will have views of the Atlantic and Indian Oceans as well as Robben Island. There are several walking paths and hiking trails. We saw a group rock climbing on the side of the mountain. No thank you! On the top of Table Mountain you will also take in views of Lion's Head Mountain. It was named so by the Dutch in the 17th century since they felt it resembled a lion's head (makes sense 🙂 While visiting Table Mountain, consider a stop at Kirstenbosch National Botanical Gardens. It is located at the bottom of Table Mountain on the eastern side. For moe information visit their website.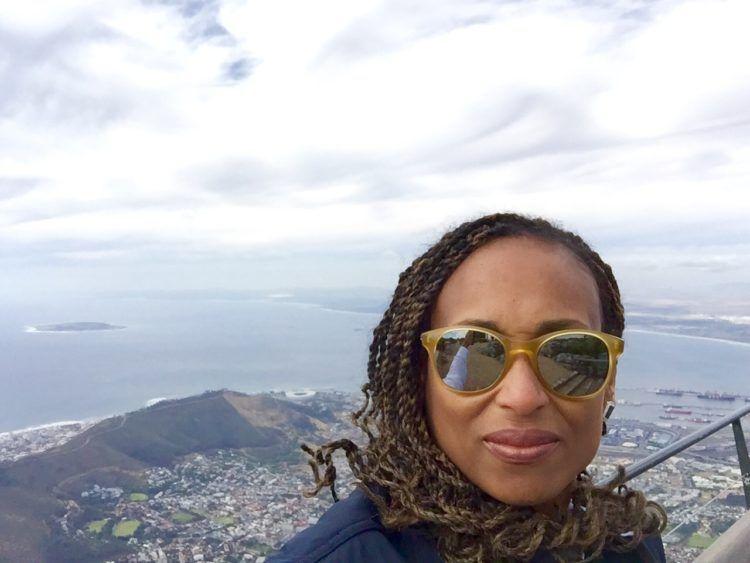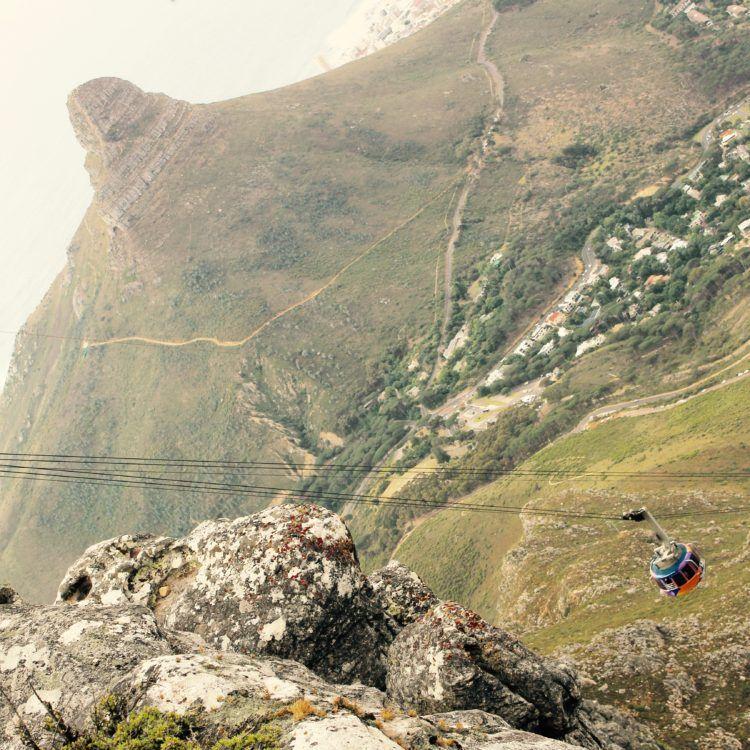 6) Bo-Kaap:
Have you seen pictures of travelers in South Africa in front of colorful homes? They were most likely in the Bo-Kaap area of Cape Town. Besides the colorful homes there are cobble stones streets. Although this is a multicultural area, it is known to be the center of Cape Malay culture in Cape Town. Cape Malays are from Southeast Asia/Indonesia. Early inhabitants were brought as slaves by the Dutch East India Company. Make a stop at the Bo-Kaap Museum that documents the Muslim history in the area and their contributions to South African culture. The Nural Islam Mosque located in Bo-Kaap dates back to 1844. For more information visit their website.
7) Wine Country:
As you know from reading my blog, I am a wine enthusiast. I attended a South African wine tasting prior to my trip in order to learn more about their wines. I drank different labels of Pinotage, Chenin Blanc and Souvignon Blanc everyday while in South Africa. We scheduled our afternoon in wine country the same day as our Robben Island tour. Bad planning! We had no idea the Robben Island tour took so long and we missed our chance to drive out to wine country. Learn from my mistake! Read more about what South African wine country has to offer on their website. Also, did you know Nelson Mandela's daughter and granddaughter own their own wine label? It is called House of Mandela Wines. In this post I interview his granddaughter Tukwini Mandela about their wines. Read Fodor's Travel "Wine Lover's Guide to South Africa."
Bonus: Great White Shark Diving: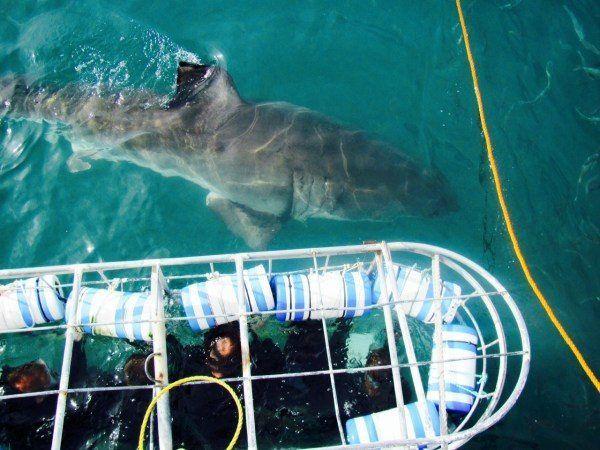 Great white shark diving. Now this is something I would never do but it is a popular activity in South Africa. Passport Players described their experience in this post. For more information on tour companies that provide this service visit this TripAdvisor website.
Catch up my other posts on South Africa including "Reflections on my first visit to South Africa: Race & Diversity", "Street Scenes from Soweto South Africa" & "Planning a trip to South Africa: A step-by-step travel guide". And, be sure to subscribe to my site to read about my experiencing going on safari!
Have you been to Cape Town or planning a trip there? If so share your thoughts with us on the best things to do & see while spending 3 days in Cape Town!
If you enjoyed this post I am sure you will also enjoy "24 Hours in London: Things to Do & See" & "48 Hours in Mykonos: Things to Do & See"
Pin for further interest: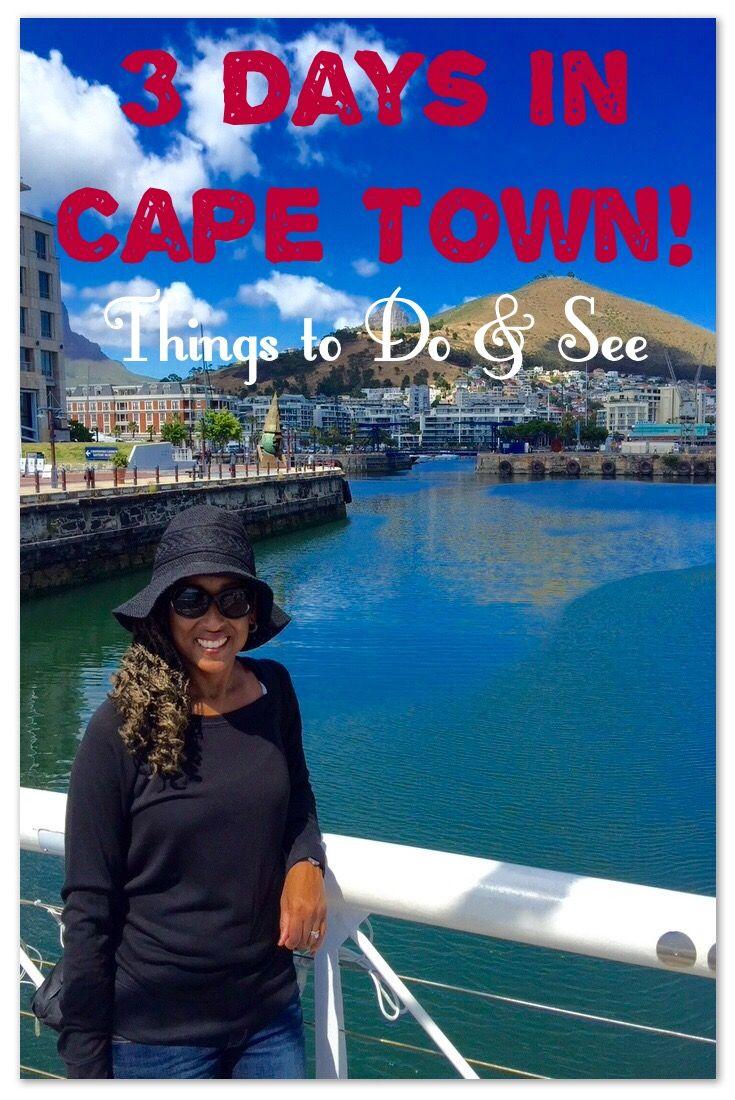 Comments
comments