Another "AMAZING" Guest post from my fellow globetrotter and frequent travel companion-Joy Tippens! She shares her  many adventures in Australia with pictures that truly capture the diversity and beauty of the "land down unda"!
From Joy:
The land down unda captured my heart! What a beautiful place! I wish I had more time to spend there, but with a country about the size of the lower 48 states, I had to pick and choose my adventures. Here's what I managed to do:
Melbourne
"Melbin," it's a big, bustling, diverse city. I had time to enjoy the sights, take in the night scene, and partake of the diverse eats, but the highlight was when I took a tour outside of the city to the Philips Island Penguin Parade. At dusk, hundreds of little penguins- the world's smallest- come ashore to their nests to feed their young. Some of the nests are several yards inland. What a sight! Sorry, no pictures were allowed, but I highly recommend this experience. I also managed to get up close and personal with a koala or two and made great friends with a wallaby.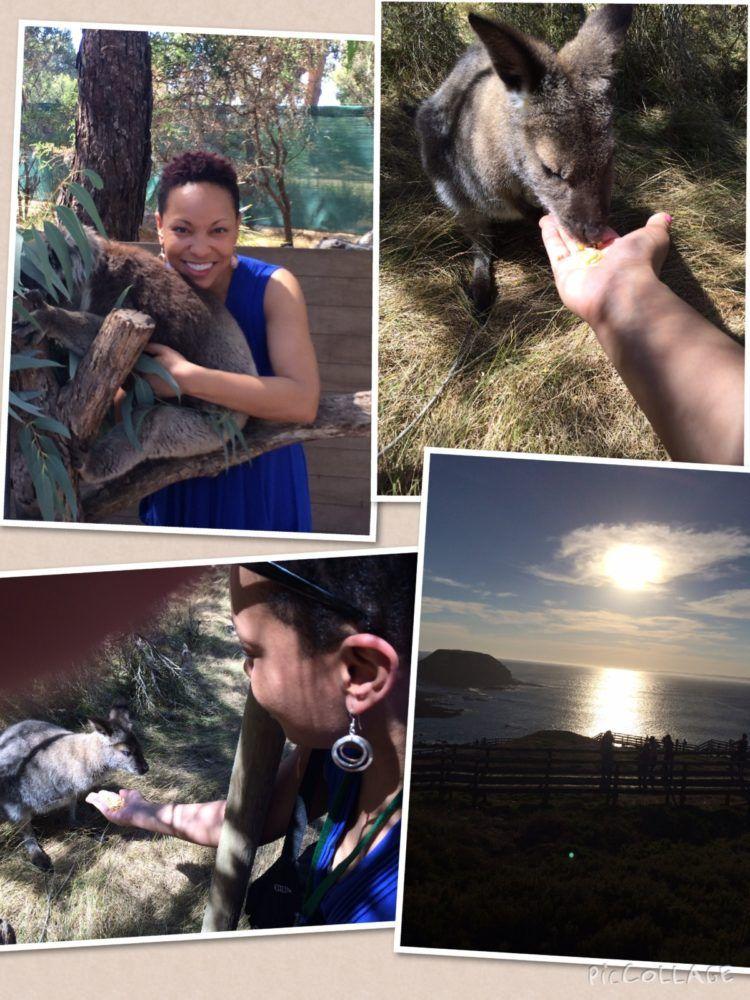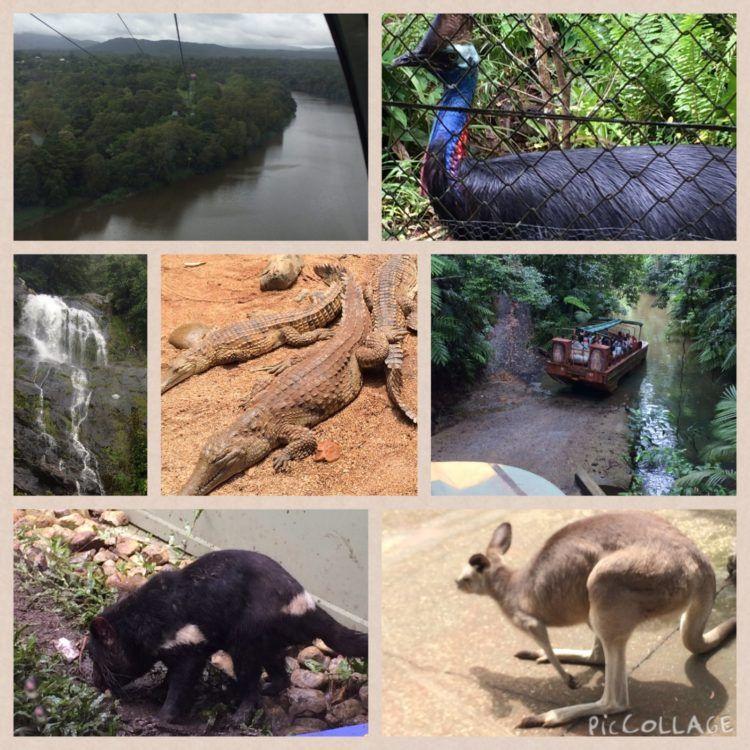 Cairns
From Melborne down south, I flew up to "Canz." I loved it there! Situated on the northeast coast of Australia in Queensland, it's extremely lush and tropical. I experienced the lush vegetation and beautiful views by train ride, amphibious vehicle and far above the canopy via sky gondola. The highlight, however, was the snorkeling excursion to the Great Barrier Reef. A dream realized! I have snorkeled in the warm Caribbean waters close to shore, but never so far out to sea. Nervous as can be- okay I was scared! I donned my wetsuit and went for it. I'm so glad I did! The sights were gorgeous: colorful coral, giant clams, sea turtles, schools of beautiful fish, and so many other sea creatures made it all so worth it.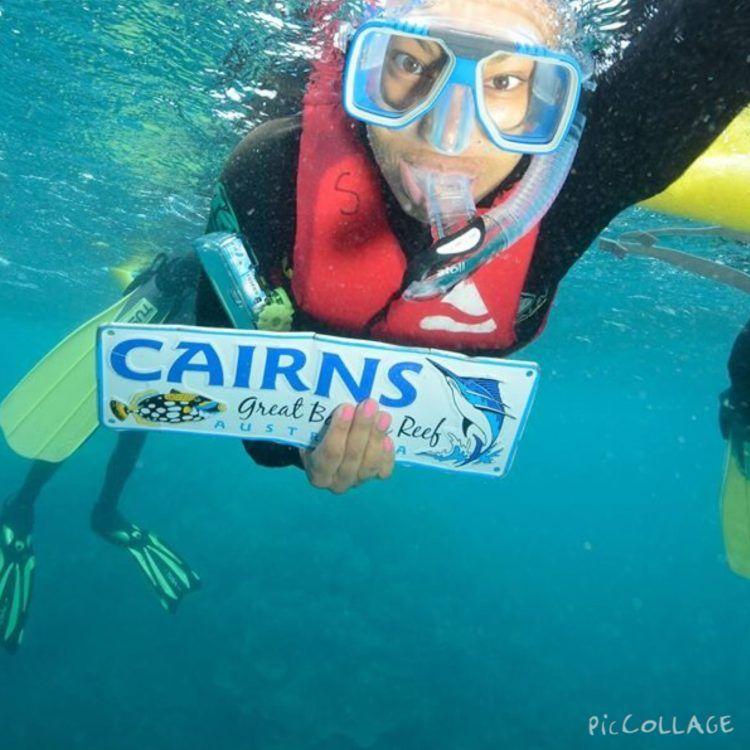 Uluru
Next, I ventured into the desert outback. Previously known as Ayers Rock, Uluru was another sight that was on my travel bucket list. Aboriginal culture dictates that Uluru  is a sacred site that was formed by ancestral beings during dreamtime. One definitely feels the majesty of it all when close to it. While I was able to hike near and view the sunset over the rock from afar, the highlight for me was the sunrise camel ride. Everything was so peaceful at that early hour- well before the extreme heat of the day, and well before the desert flies begin to swarm in such numbers that you need to walk around with netting over your head. Taking in the sunrise in that manner was truly magical.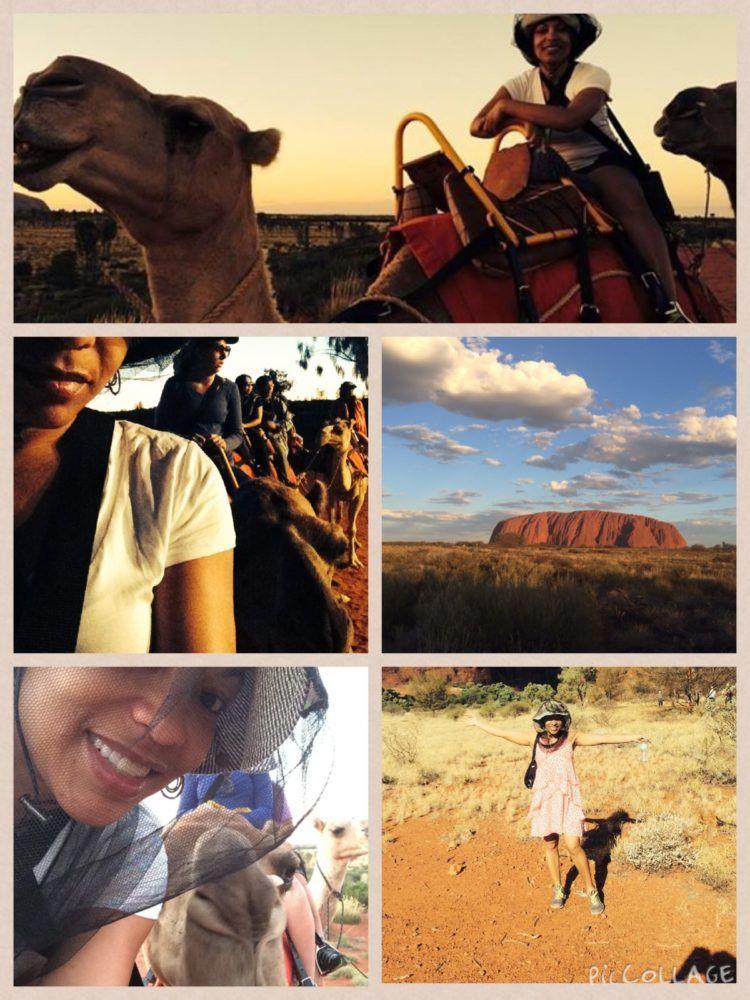 Sydney
From Uluru, I flew south to Sydney, where I toured the iconic Sydney Opera House, and got to see many of the islands that make up Sydney via boat tour. This was the last stop along my tour. As I reflected on my trip, I was so thankful for the amazing adventure, for a dream come true. I saw so many sights and experienced some awesome things. I met some great people. I had a blast. Though I saw a portion of it, I highly recommend making the trek down unda. The long journey is well worth it.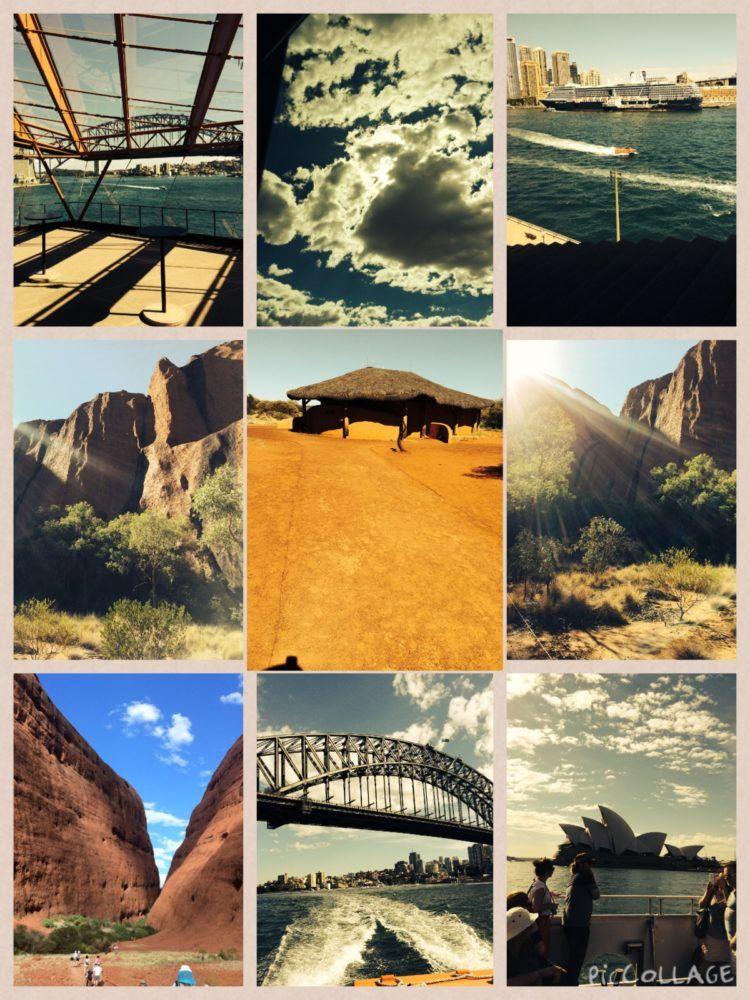 When you go, you may need to know some of the lingo:
US- Are you in line?
OZ(Aussie )- Are you queueing?
US- Line starts here.
OZ- Queue here.
US- How are you?/ How are you doing?
OZ- How are you going?
US- Garbage/ trash
OZ- Rubbish
US- bathroom
OZ- toilet
US- regular coffee
OZ- long black
US- parking lot
OZ- carpark
US- ketchup
OZ- tomato sauce
US- bell pepper
OZ- capsicum
US- bye
OZ- cheers
Be sure to visit Australia and have an amazing adventure!
-Joy Tippens
Thanks to Joy for sharing her story with us! Have you ever been to Australia? If not is it on your bucket list? Share your thoughts with us!
N.S.W.
Comments
comments